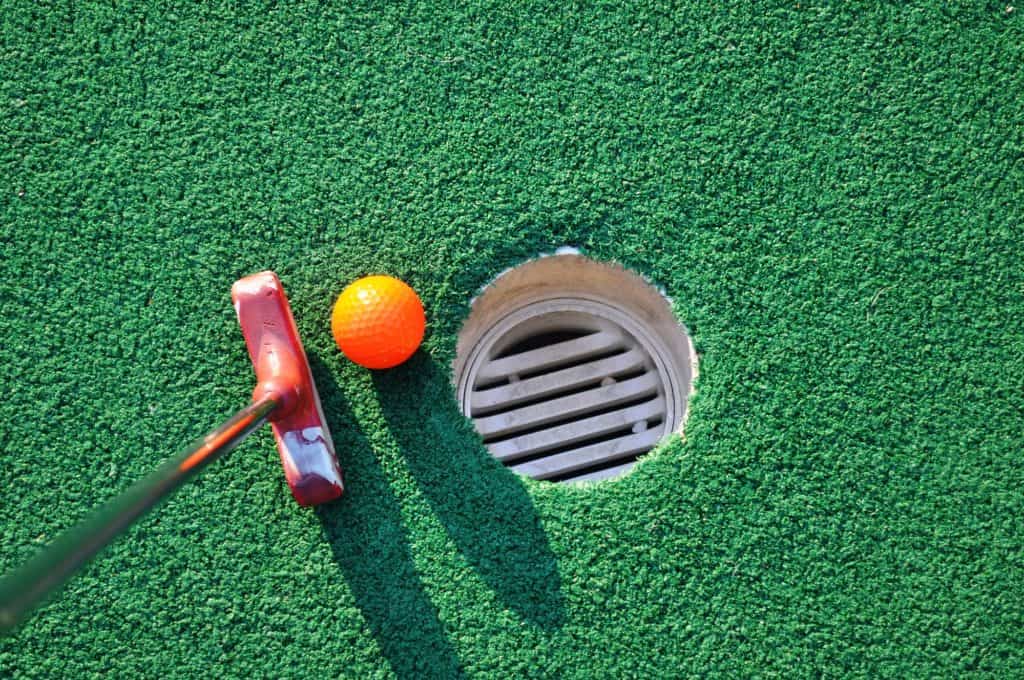 One of the great things about mini golf is that you don't even have to be a golfer to enjoy it.
Miniature golf is a fun game that all ages can get involved in.
Some people who play mini golf are playing for the first time, and others are scratch golfers looking for a way to challenge their putting abilities.
Those who are active golfers and enjoy the game often think about bringing their own putters when they head out for the next round of golf.
If you are wondering whether you can take your putter to your next round of mini golf, we have all the answers you need.

Can You Bring Your Own Putter To Mini Golf?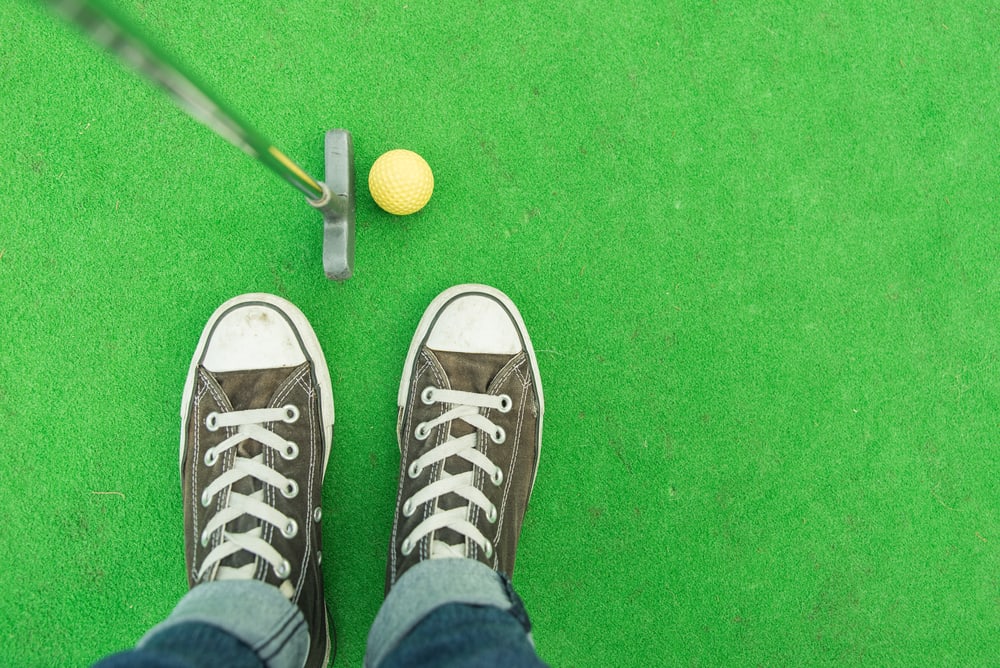 Miniature golf locations do not expect you to bring your own putter, but you are allowed to if you would like to.
Sometimes, bringing your own putter is a good idea, and other times, this is not necessarily the smartest move.
Bringing your own putter to play miniature golf can result in damage to your putter, and in addition, it is not always necessary to bring your putter for a friendly game of mini golf.
Here are some of the things to consider when deciding whether or not it makes sense to bring your own putter to a round of mini golf.
Pros And Cons Of Bringing Your Own Putter To Mini Golf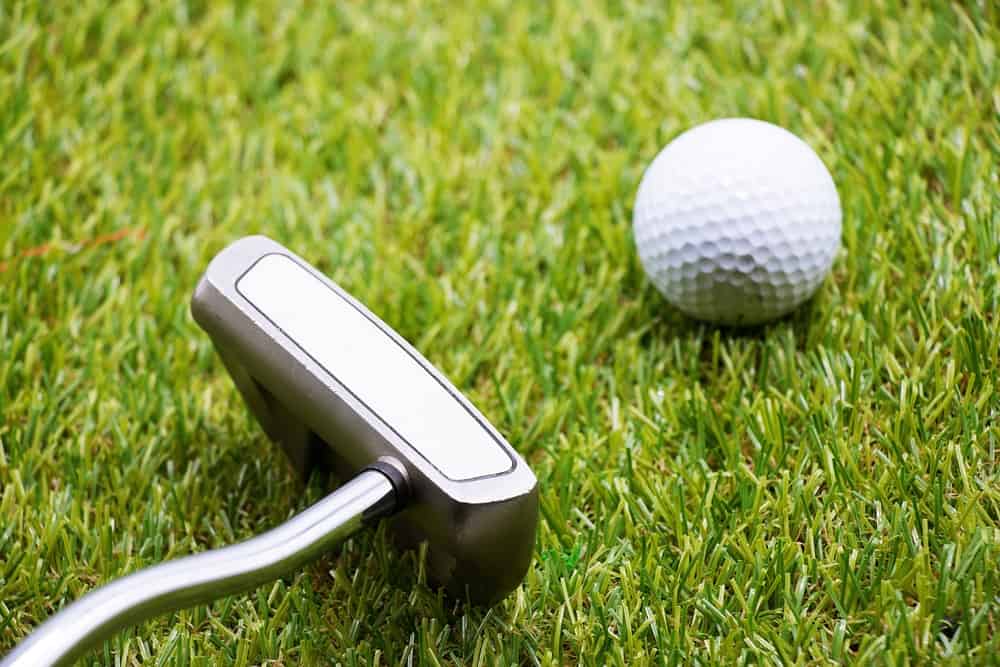 You will have to make your own decision about whether or not it makes sense to bring a putter to mini golf.
Here are the pros and cons to consider.
1. Pro: Avoid Rental Fees For A Putter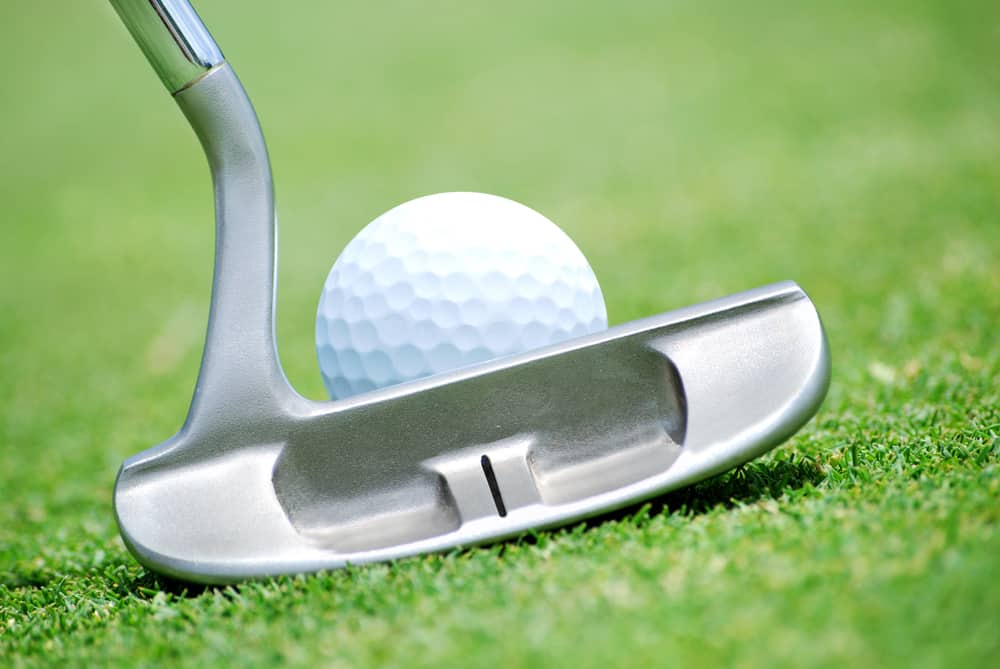 Most miniature golf facilities will loan you a putter free of charge.
However, some facilities will require you to rent a putter while you are there using the golf course.
If you want to avoid paying a rental fee for a putter, you can do so by bringing your own.
Sometimes it makes sense to call the miniature golf location before arrival to see if they are going to charge you for renting a putter.
If you are an avid golfer and likely have your clubs with you anyway, you may as well bring your putter in and save some money.
Most of the time, if a miniature golf facility does require you to rent a putter, it will be just a few dollars.
However, if you have several golfers going to play at the same time, it could save quite a bit if everyone brings their own equipment.
2. Pro: Higher Quality Putter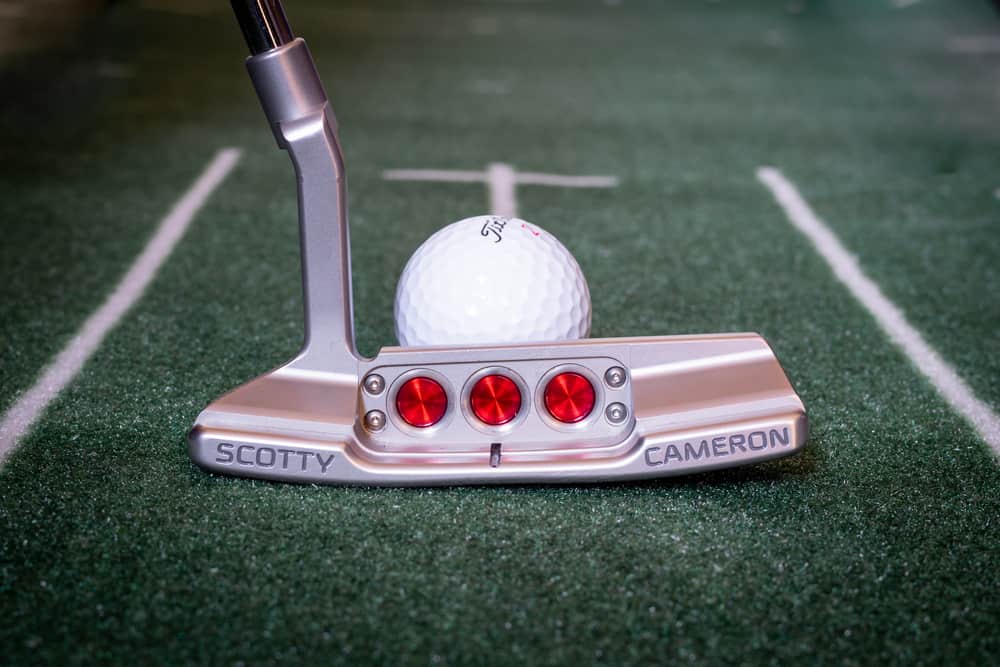 Most of the time, the putter that you are given to use at a miniature golf course is a rubber head putter that will work for both left- and right-handed golfers.
When the putter is not a higher quality putter, you may be affected by the center of gravity and the sweet spot.
The putt could end up heading towards the hole and then tapering off because the forgiveness or the overall feel is not quite as good.
A higher-quality putter can help you make more consistent putts and have a better feel.
Many times, even a great player has to play a few holes of mini golf before they have the speed of the greens and the accuracy of the putter down.
In addition, unless you play a miniature golf course often, you may not know what to expect when it comes to their putters.
Some courses just have a random assortment of old putters, and you won't even know what you are getting.
Chances are you won't show up to find a lineup of Callaway or Scotty Cameron putters there for you to choose from.
3. Pro: More Comfortable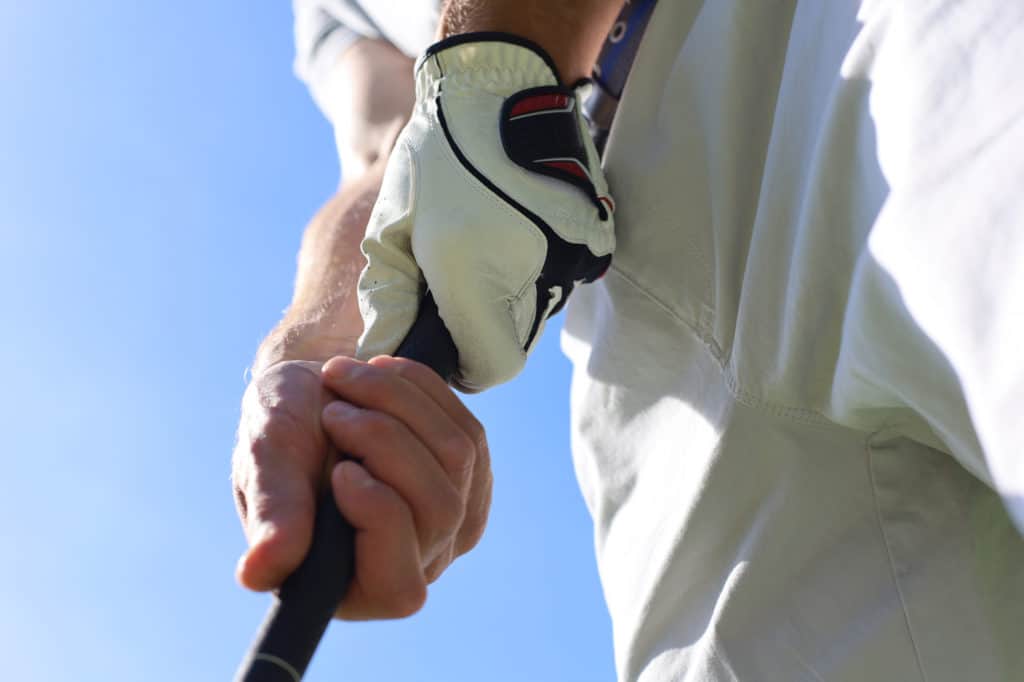 Without a doubt, golfers are going to be more comfortable putting with their own golf putter.
When you play with your own putter, you will be more comfortable with your setup, stance, and overall putting stroke.
For a player who struggles to adjust to a new putter quickly, then bringing your own putter is an intelligent idea.
When you have your own putter in place, the stroke will be the same, and you may start making more putts right from the start.
Of course, if you are playing a friendly round of miniature golf with friends, you may not be overly concerned with making more putts, but it is something to at least consider.
Overall, your own golf putter will help you feel more comfortable on the mini golf course.
Keep this in mind if you are ready for a day of serious competition.
4. Pro: Guaranteed Availability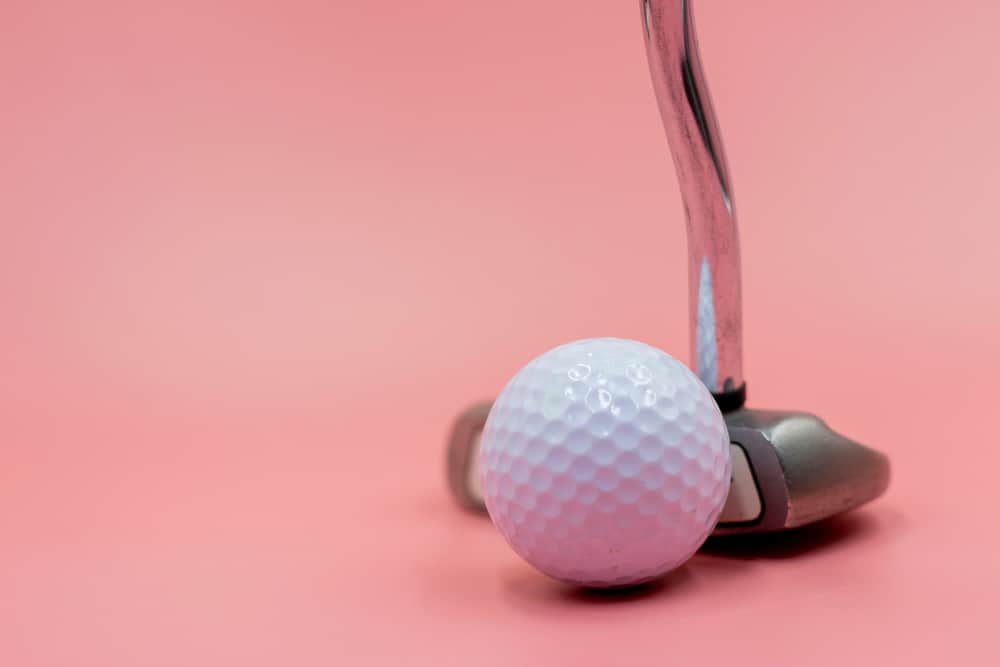 There are times when miniature golf courses can get really crowded.
This could end up meaning that there is not enough equipment for all of those who are looking to use it.
Guaranteed availability can be tough to find.
If you want this availability, consider bringing your own putter with you to the course.
Overall, the guaranteed availability is something that really only becomes a problem if you are playing at very busy locations where there are not a lot of putters.
Outside of that, most miniature golf courses always have an abundance of equipment for people to use.
5. Pro: Chance To Play Better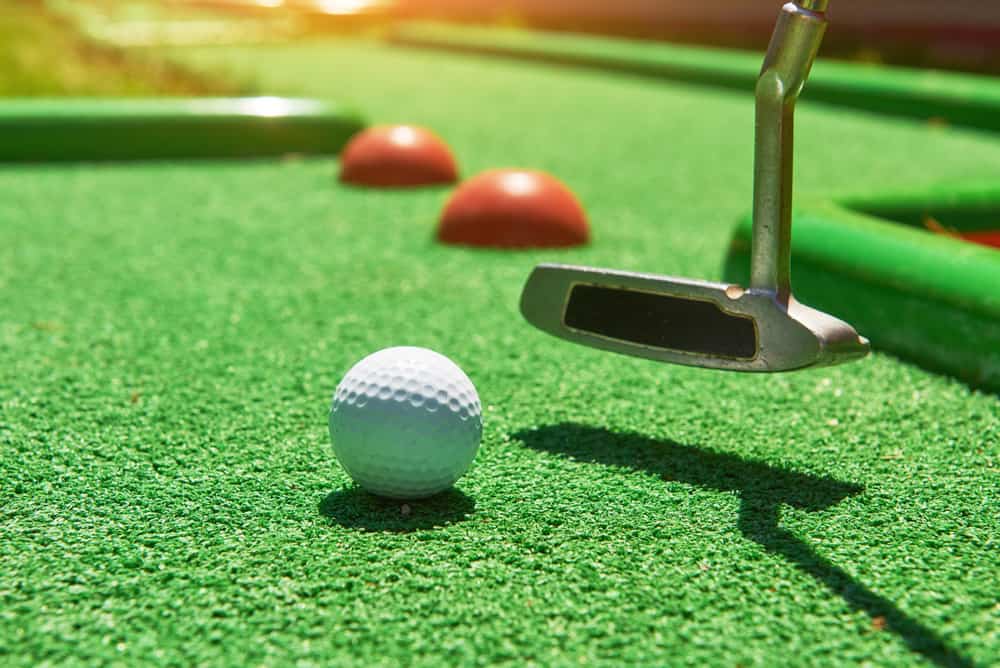 For some people, miniature golf is all about having fun and seeing how interesting they make each of the holes.
Some courses have themes, and this can allow you to play a pirate course or an ocean course, and they are fun to witness and learn about.
However, other golfers are out there to see if they can shoot the lowest score possible.
Playing miniature golf with your own putter is a chance to play better.
When you make your way around the mini golf course with your own putter, you can think about hitting your shots as close to the hole as possible.
This means that you have a chance to one- or two-putt and maybe shoot a really great score.
Putting on miniature golf courses and regular golf courses are different, but that does not mean that you can't get good at playing miniature golf.
If the chance to play a better round matters to you, then you will want to bring your own putter the next time you play miniature golf.
6. Pro: Proper Fit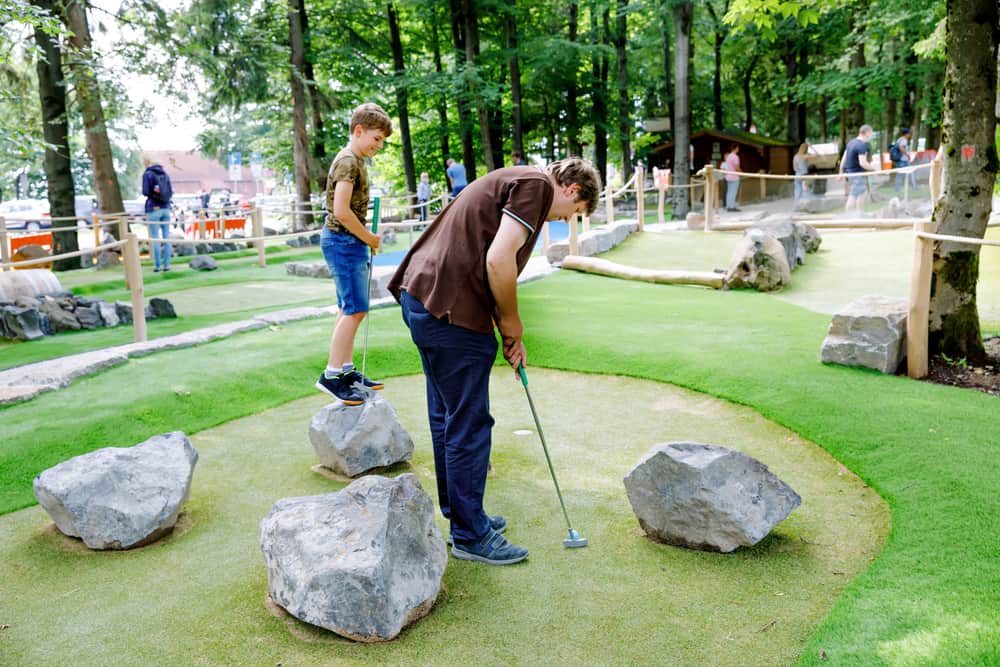 Miniature golf putters are often available in a few different sizes.
Making sure you get the proper fit will ensure that your time on the golf course is well spent.
Most golfers need a putter that is about 34 inches.
However, some golfers are taller or shorter than average, and when this happens, a custom-sized golf putter is necessary.
If you don't have the proper fit for your putter, then it could impact your overall ability to make a putt.
If you know that your putter is a custom fit or has a certain length or lie, you may want to consider bringing it with you when you go to play mini golf as well.
Chances are that the putters at the location are not going to have the specifications that you need to succeed on the mini golf course.
7. Con: Damage To Putter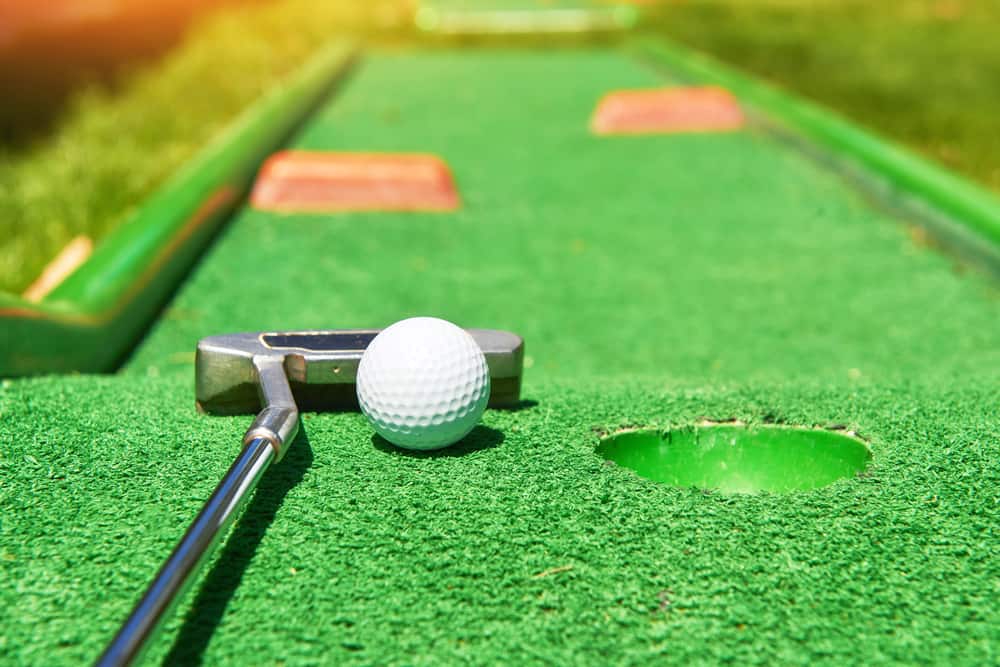 The main reason for not bringing your golf putter to play mini golf is because of the chance of your putter getting damaged.
Many miniature golf courses have exciting holes, and the paths between these holes are typically concrete.
The chance of scraping your putter as you walk around the mini golf course is high.
When you play on the golf course, the holes are surrounded by grass, and even if you drop your putter, you will not experience damage.
Mini golf holes often have brick walls to keep the ball in and even obstacles that are made out of hard surfaces.
If you notice many of the putters that mini golf courses give you to play with, you will see that they are rubber.
These rubber putter heads are designed to hit any of these other obstacles and not damage anything, not even the putter head itself.
Overall, you are not going to damage your putter every time you go out to play mini golf, but there is a possibility that this can happen.
With many golf putters starting to cost closer to $300 or even $500, the last thing you will want to do is go out for a fun round of mini golf and end up with a scratch or dent on your golf club.
8. Con: Headcover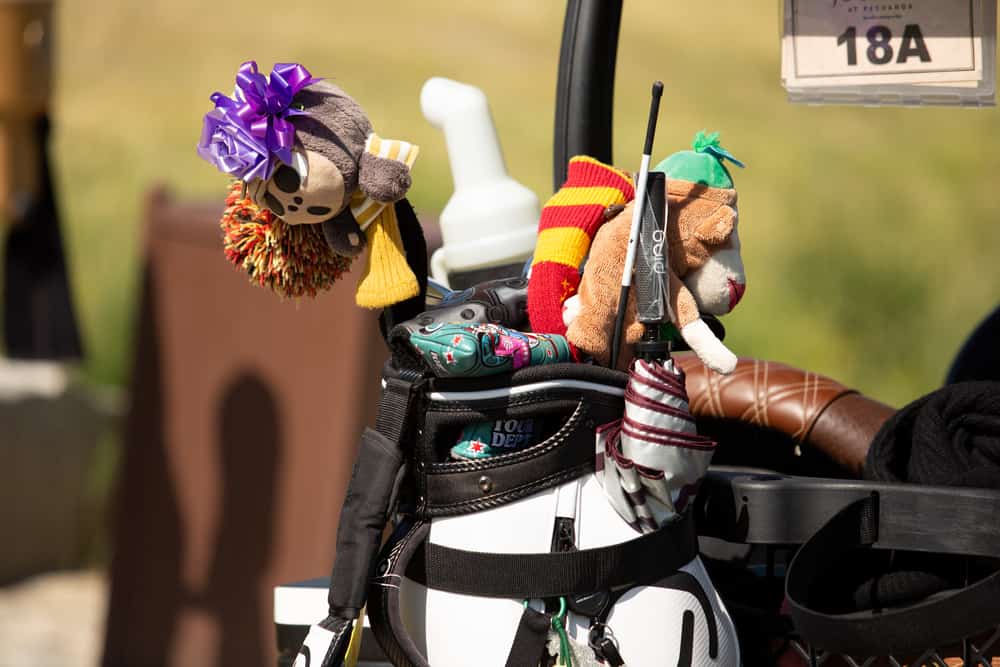 Almost all putters currently sold come with a headcover.
These clubs need headcovers in order to protect the materials in the head.
The materials are very fragile, and if you do not protect them from one hole to the next, you can expect to see damage start on the club head.
The headcover is the best way to prevent this damage, and it is essential to put a headcover on your golf club.
Ask yourself if you are really going to use this headcover from one hole to the next in a round of mini golf.
Chances are you won't, and this leaves the club subject to some damage.
If you care quite a bit about the condition of your putter, leave it at home the next time you play a round of golf.
9. Con: Where To Put It After The Round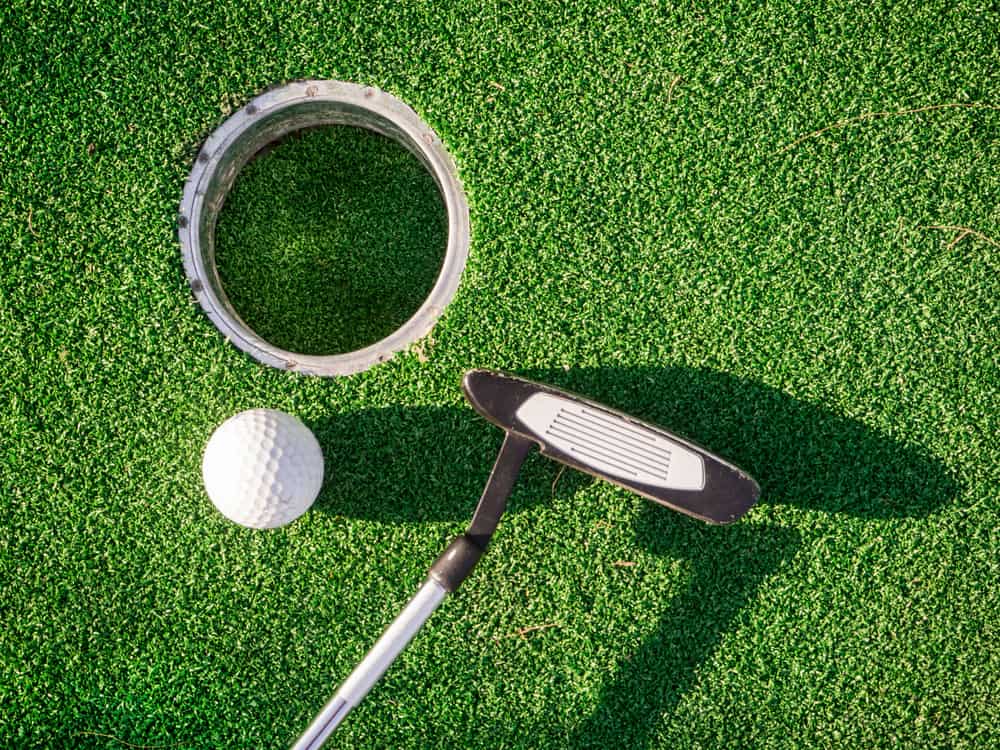 Sometimes a mini golf round is part of a bigger day of family fun.
There are times when you will finish a round of golf and then head on to play some arcade games or get involved in bumper cars.
What do you plan to do with your putter at this point?
There is nowhere that you will really want to put the club, and instead, you may end up walking around the facility with an expensive golf putter in your hand the entire time.
We highly recommend you skip this and simply leave the putter at home.
However, if you are playing a mini golf course that is part of a different facility that has a place for you to leave your putter, then you can bring your own.
If this is a family outing to a fun zone, don't worry so much about your golf putter when you head out for the day.
10. Con: Some Places Will Not Allow
Finally, some mini golf locations will not allow you to bring your own putter.
This could have to do with liability, or it could simply be a business practice that they are strict about.
Instead of showing up and not being allowed to bring your putter in, it may make sense to call and find out prior to your arrival for your round of golf.
The people who work at the facility will be able to tell you what is acceptable when it comes to golf putters and the availability and ability to use your own.
Does Mini Golf Help Putting?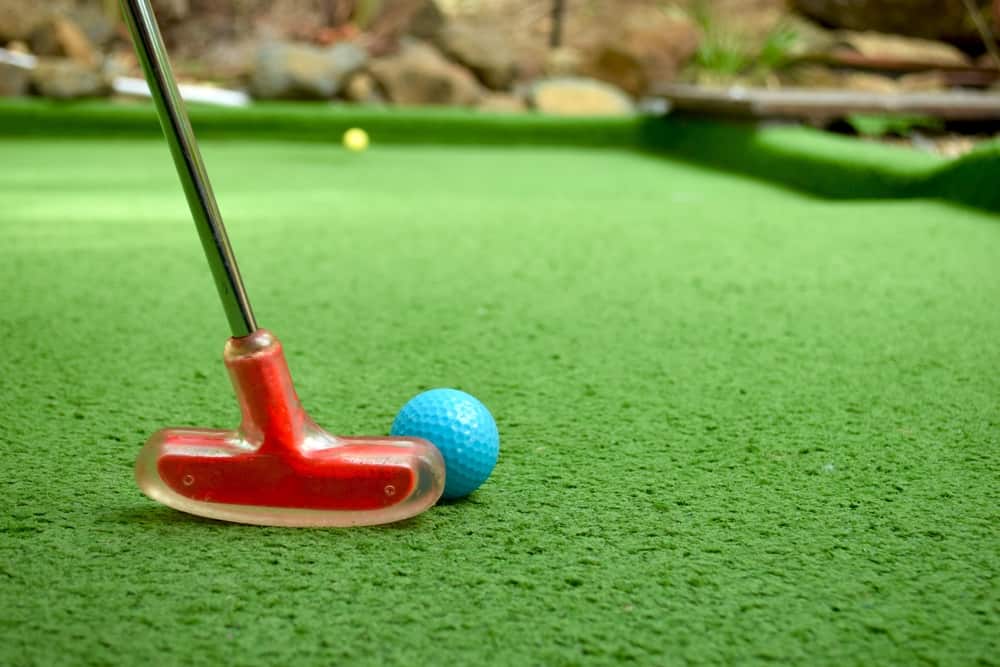 Some golfers will go out to play mini golf as a way to practice their putting.
In reality, putting on a golf course and mini golf putting are two entirely different things.
Putting on the golf course requires extreme precision and the ability to read greens and make a consistent stroke each time you play.
Although you may find that these things will help you when playing mini golf, the game itself is much different.
First of all, the roll of the grass when playing mini golf or putt-putt is going to be completely different.
Most courses are built on fake turf, and this ends up creating issues with speed that you won't see on other courses.
Also, quite a bit of mini golf is strategy.
The strategy may include hitting your golf shot off of a target and seeing how it will respond.
When playing on the golf course, this will not be the case.
Many golfers will argue that any time you can be swinging your putter and practicing your stroke, it is good practice.
This is absolutely true, but you also have to consider the environment.
Are you really going to be thinking about your putting stroke and hitting the ball directly in the center of the clubface?
Do golfers on the putt-putt course have the same focus and concentration as they do on the golf course?
The bottom line is mini golf is not going to hurt your golf game, but you certainly can't say that this is how you are going to develop as a player.
If you are mostly concerned with lowering your scores, spend the time practicing at the golf course on the practice green.
Conclusion
Hopefully, you can now see the pros and cons of bringing your own putter to play mini golf.
Ultimately, this will be your decision, but most golfers will decide to use the putters provided by the miniature golf facility.
Mini golf and regular golf are far from being the same things, and it makes sense to treat them as two different sports.
In fact, some great mini golfers could not play a round of golf if their life depended on it.
Don't get hung up on equipment for miniature golf, and play with what makes the game fun and entertaining.