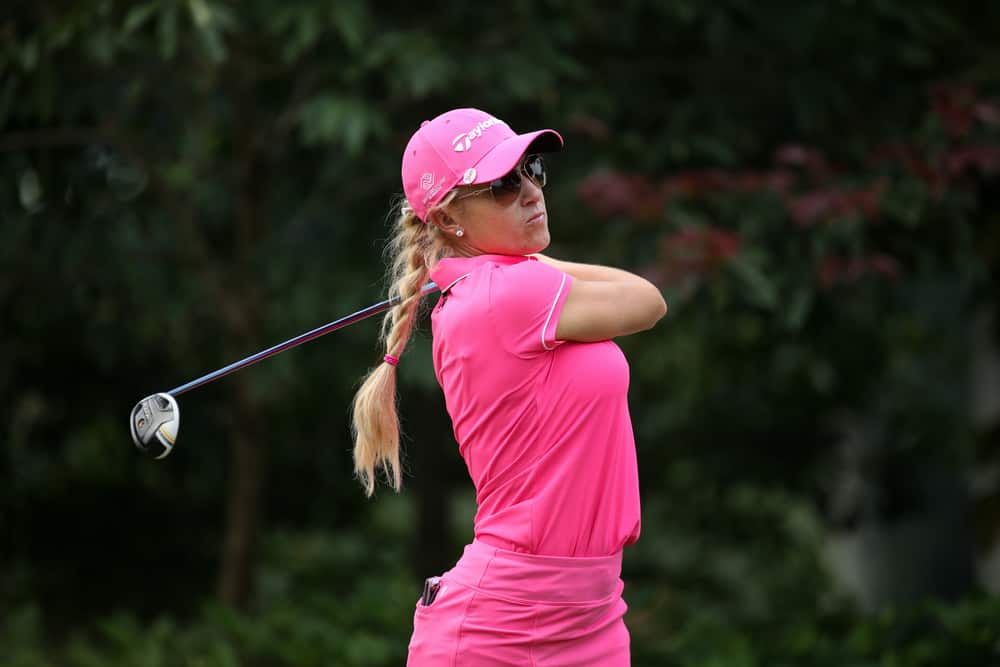 If you are a fan of LPGA golf, chances are you know who Natalie Gulbis is.
Gulbis was a great player to watch in the early 2000s as she made golf fun and relatable for female golfers of all ages.
It took Natalie Gulbis some time on the professional golf tours to win an event, and because of this, she had many fans on her side.
Everyone was ready for her to make an impact and win an event, and she certainly proved she was capable.
The story of Natalie Gulbis is rather interesting and unique, and it's one that could teach you a bit about the LPGA and the players who compete in it.

What Happened To Natalie Gulbis?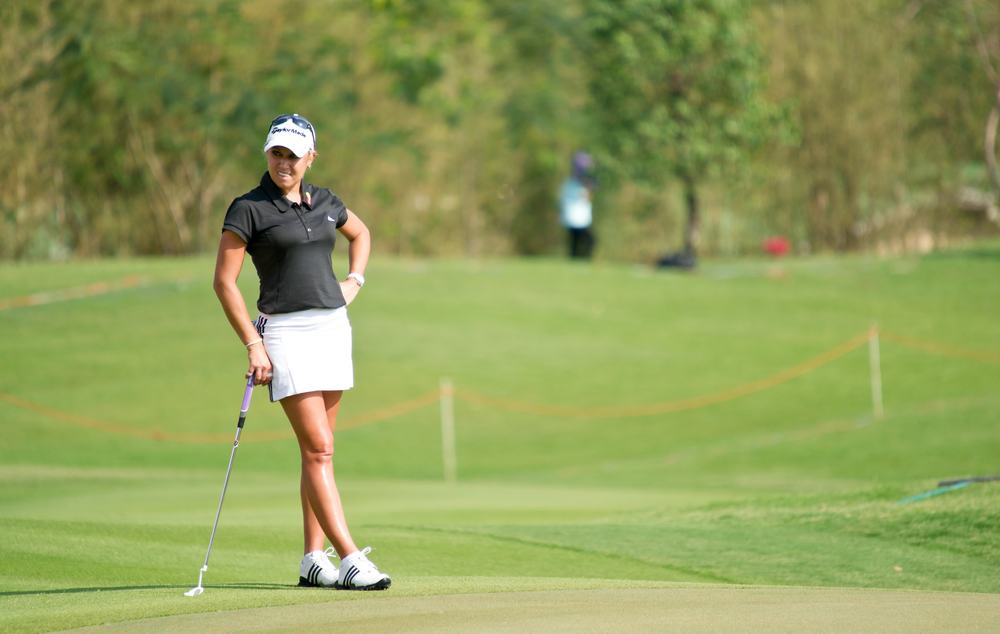 After years of playing on the LPGA Tour, Natalie Gulbis decided to retire in 2020.
Although she is still very much involved in the world of golf, she is no longer an active player on the LPGA Tour.
There are several reasons behind this, and when you read about the career of Natalie Gulbis, you start to learn a bit more about her and how she became the type of player that she is.
Gulbis was only able to pull off one win on the PGA Tour, but she was certainly able to make a living.
The LPGA player competed in her first LPGA event when she was just 14 years old.
After that, she went on to become an even more accomplished player and make some bold decisions about her game.
Let's take a look at how her career started.
Early Career Of Natalie Gulbis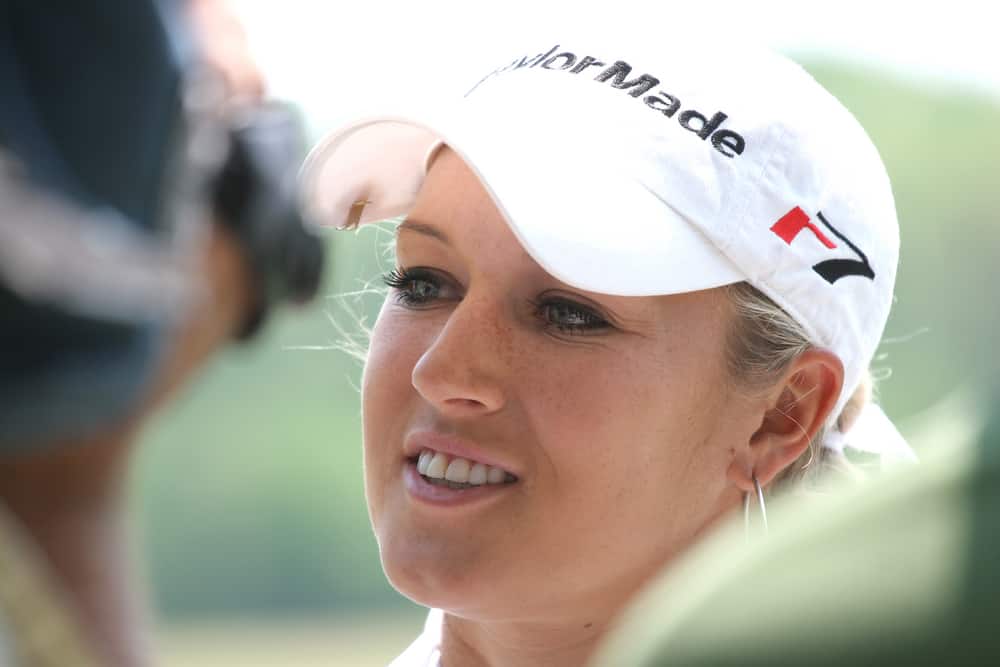 For a golfer, there are two states that can make the road to a golf scholarship and a career in the game quite a bit easier.
Those two states are California and Florida.
Natalie Gulbis was lucky to have been born in Sacramento, California, which is a prime location for a person who wants to work on their golf game all year long.
When Gulbis was only four years old, she started to develop an interest in the game.
As she grew up, she got stronger and was able to play even better.
There was no question that golf was a passion for Gulbis.
When she was ten years old, she was able to shoot under par.
This is something that most people are not able to do for their entire lives, and she was able to do it by the time she was just ten!
Clearly, Gulbis was on a fast track to a successful career in golf.
The exciting thing about her is that she was not a wealthy kid.
So many wealthy young people become golfers because they are growing up at private country clubs where they get to play golf every week with pristine conditions.
However, this was not the case for Gulbis.
She was able to learn the game and lower her scores without financial freedom.
When she was in high school, Gulbis played on the boys' golf team because there was no girls' team at her school.
In addition, she wanted a more competitive environment, and the boys' team provided that for her.
When she was just 16 years old, she was ready to graduate from high school and move up to college golf.
When Gulbis got her scholarship to Arizona State University, everyone saw a strong college career in the works for her.
Arizona State University is known for having a very strong golf program for both men and women.
In fact, on her team was Lorena Ochoa, who also went on to become a very accomplished player.
Everyone who believed that Gulbis was going to put in the full four years at Arizona got a major surprise when she left after just one season.
At this point, Gulbis was 18 years old, and truthfully, she was ready to make some money playing golf.
As you may remember, she didn't grow up a wealthy child, and she knew her parents needed help when it came to paying for expenses related to her golf game.
When Gulbis decided she wanted to be on the LPGA Tour, she quickly made a big impact.
The first time she ever tried LPGA qualifying, she was able to qualify and place third in the entire event.
Clearly, she was ready for the Tour.
Although Gulbis was young, she had certainly done enough in her career to make it to this level of golf and be ready to compete with the professionals.
Her ambition was not just to make money but also to win Tour events.
Career On The LPGA Tour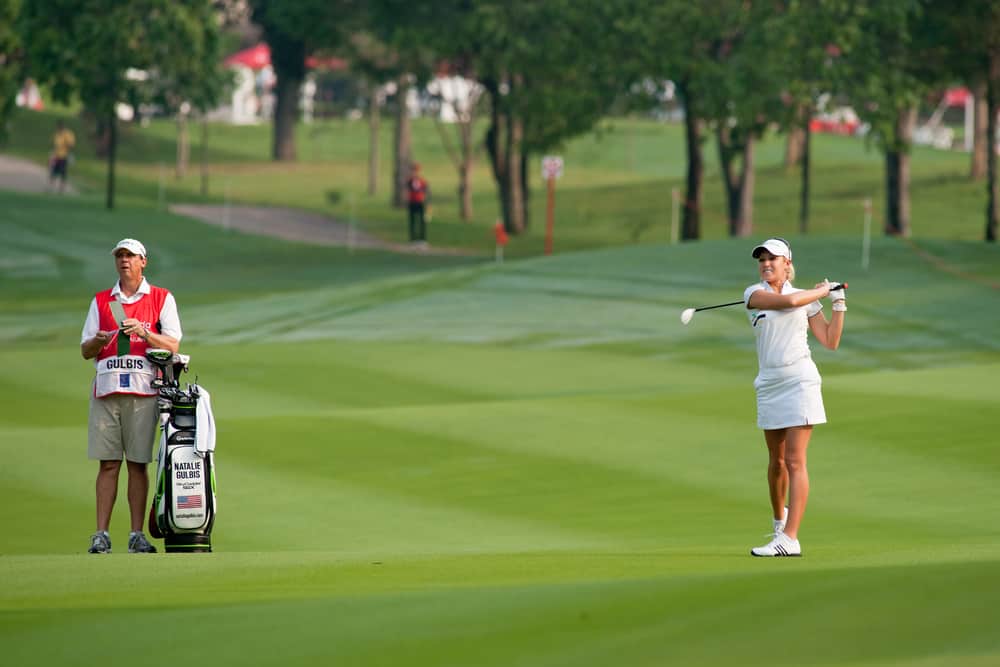 The year 2002 was the first year on the LPGA Tour for Gulbis.
Even though she was not able to win an event, she did have some good finishes and started to make a living out on the Tour.
By the time she made it to her fourth season on Tour, Gulbis was making more than $1 million per year.
Interestingly, she also started creating some businesses where she could expand her wealth and give back to the game as well.
Natalie Gulbis is a very smart business person who has always been involved in creating businesses and growing them.
For a person who dropped out of college and turned professional after just one season, she certainly has a lot of intelligent skills and habits.
Gulbis did not win her first and only golf tournament until she had spent six seasons on Tour.
This tournament was the 2007 Evian Masters in France.
If you are going to pick a great tournament to win, this is certainly one of them.
Everyone who knows Gulbis and her desire to win was thrilled to see her pull it off at this event.
In fact, she made things even more exciting by winning in a playoff.
The 2005, 2006, and 2007 seasons were the best years for Gulbis, and she really did have some great top-10 finishes, especially in majors.
After these years on Tour, though, her top finishes and high placements in events started to fade a bit.
This was unfortunate for all of the golf world to see, but there were some reasons behind it.
1. Injuries
There is no questioning the fact that Gulbis has always been a player to go after the ball.
She never wanted to be one of those golfers who struggled with swing speed or distance.
In fact, when you watched her swing, you could see how much strength and effort she put into her shots.
Unfortunately, all of this power, speed, and energy eventually led to some back injuries.
Through the years, Gulbis has had to deal with six major surgeries, and they have certainly set her back a bit.
In addition, she admits to not listening to doctors' advice, especially after surgery.
She is a golfer who likes to practice and play a lot.
Some golfers will have to force themselves to work on their game, but Gulbis was a person you would have to pull off the range.
She would spend countless hours practicing, thinking, and improving before she was able to feel confident in a tournament.
After a back surgery, she would be told to only spend a half-hour on the range, but she would spend all day.
This, of course, led to more injuries, and eventually, she was just doing more harm than good.
Now, as an older adult, she can recognize that this was a poor decision, and in fact, it probably hurt her golf career.
However, that is a decision that she has to live with.
Today, she claims that her back actually feels really good and that she has much less pain when she swings.
However, her capabilities in the golf swing are certainly not what they once were.
There is no question that Gulbis is still a great player, but the question is, is she good enough?
2. Controversy
Gulbis did some things when it came to marketing and advertising that many golfers disagreed with.
The LPGA Tour had never really been known as a place where women would also be considered models.
However, Gulbis did quite a bit of modeling and some of it with next to nothing on.
This combined with the fact that she was not really winning tournaments at this point, of course, there was lots of chatter about what Gulbis was doing out there.
Today, when she looks back on that time in her life, she is not one bit regretful about the decisions she made.
She mentioned the fact that her businesses are how she made money.
Her advertising, her marketing, and her promotions are how she earned a living.
The money she earned on the LPGA Tour was just a small portion of her overall net worth.
Many people started to say that her business interests and modeling were keeping her from playing well.
Although she admits to the fact that this potentially had some impact on her career, it wasn't enough for her to say she would change that if she could do it again.
In fact, for most golfers, the professional tours eventually are not going to be there.
At some point, your body or your mind starts to move you further away from the winner's circle.
Having a career and a business to fall back on is very important and something that should be considered.
Overall, the Natalie Gulbis controversy was really not because of her having done anything wrong.
In the end, it had to do with the decisions she was making about her own life, and there are always going to be people who disagree with some of these.
3. Decision To Retire
In the year 2020, Natalie Gulbis announced that she would retire.
She planned to play out the season and had high hopes for what this final season could bring.
It turned out to be a bit of an odd one with the Covid pandemic coming into play, but it still was the last for Gulbis.
Overall, she had decided to make this decision because her body is not capable of what it once was from a golf perspective.
In addition, she has acknowledged the fact that the game has changed, and the girls who play today are better than they ever have been.
Her decision to retire does not mean that she will no longer be active in the game of golf.
Gulbis still plans to try and encourage and promote the game for those who are interested in getting better.
In addition, she loves getting young girls involved in golf and showing them what an opportunity it can be.
There is no question that golf will always be a part of life for Gulbis but just not in the same capacity that it once was.
She really is a golfer who wants to compete and win, and when she can't do that week in and week out, the game gets a bit frustrating.
Sometimes retired players will come out and play in an event or two, but you can imagine her competitive days are pretty much done.
Why Do Golfers Retire?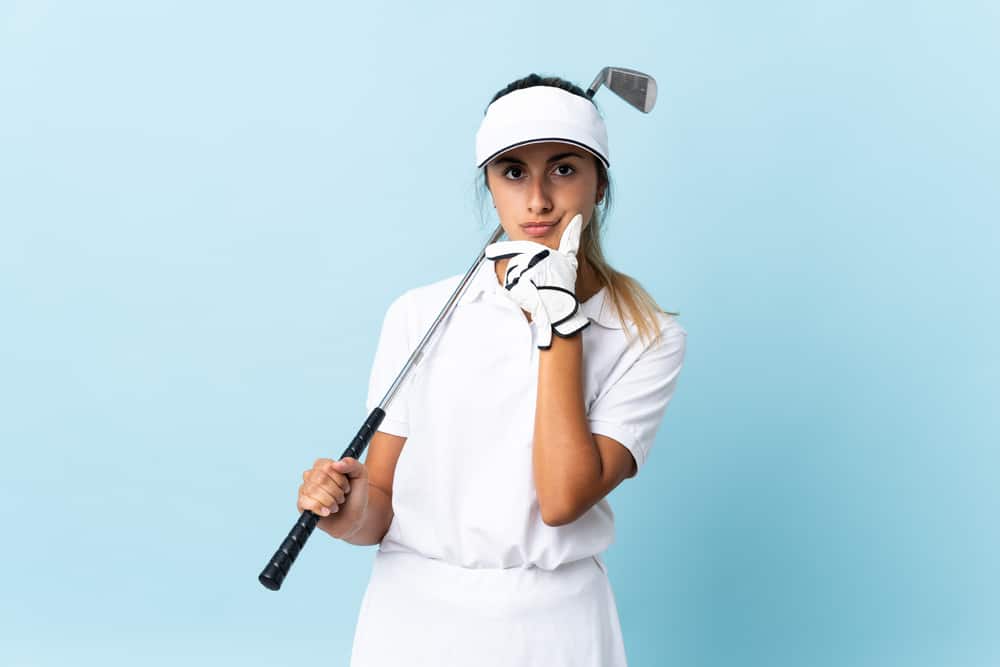 With all the work that it takes to become a professional golfer, it may be surprising that some players choose to retire after a while.
This decision to retire really comes down to personal preference and sometimes physical limitations.
Golfers retire when they have achieved some of their major goals, and they get tired of all that goes on with the travel and stress week in and week out.
To amateur golfers, playing on the PGA or LPGA golf tours look like a dream come true.
Although it is a rather special thing, golfers get very tired.
There is so much stress not just to win but also to make a living on Tour.
If you look at the PGA Tour, some golfers go out there for ten years, play really well, and then start enjoying other parts of their lives.
This is quite common.
Golf can open the door to a lot of different opportunities, and it's smart to pursue those as you may find them more enjoyable than playing on the PGA or LPGA Tour.
If you play well in just a few tournaments and you are smart about how you spend your money, chances are retirement will be easy.
Most golf professionals have personal investors and bankers who help them find financial stability for the rest of their lives.
The money that can be made on the PGA Tour is hard for any of us to comprehend or imagine.
This is certainly one of those things you need to experience to understand fully.