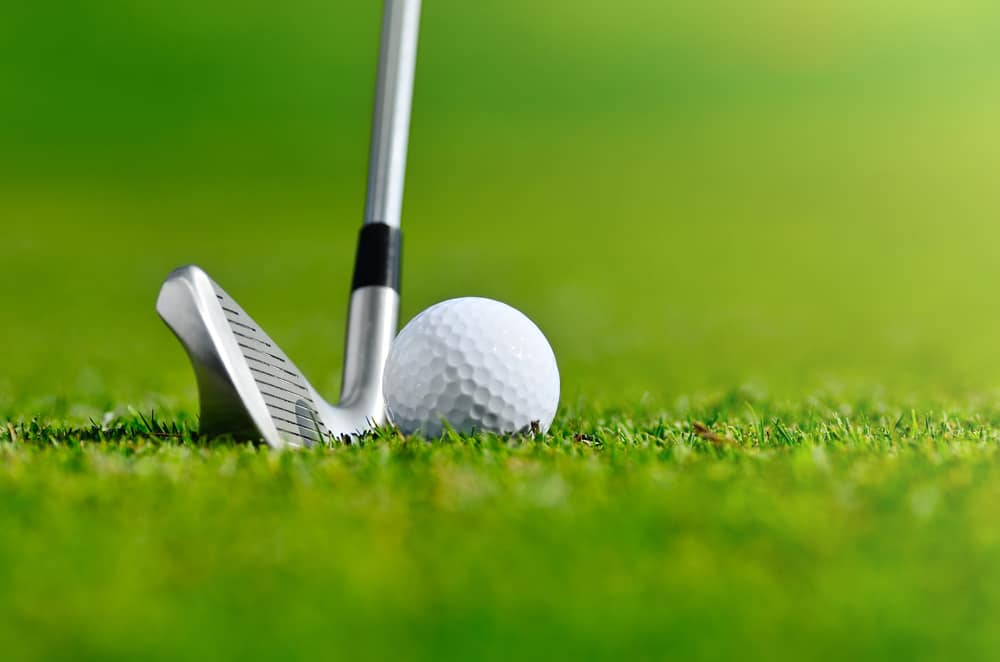 Many golfers struggle with their ability to hit a great shot off the tee.
Tee shots are difficult to hit, and they are often a bit nerve wracking as well.
When golfers have a driver in their hands, they tend to try and overdo it, and it gets them into trouble.
If this sounds like you, then a driving iron could be a good solution.
If you have never heard of a driving iron or want to see if it could be a good fit for you, let's look into what a driving iron even is.

What Is a Driving Iron?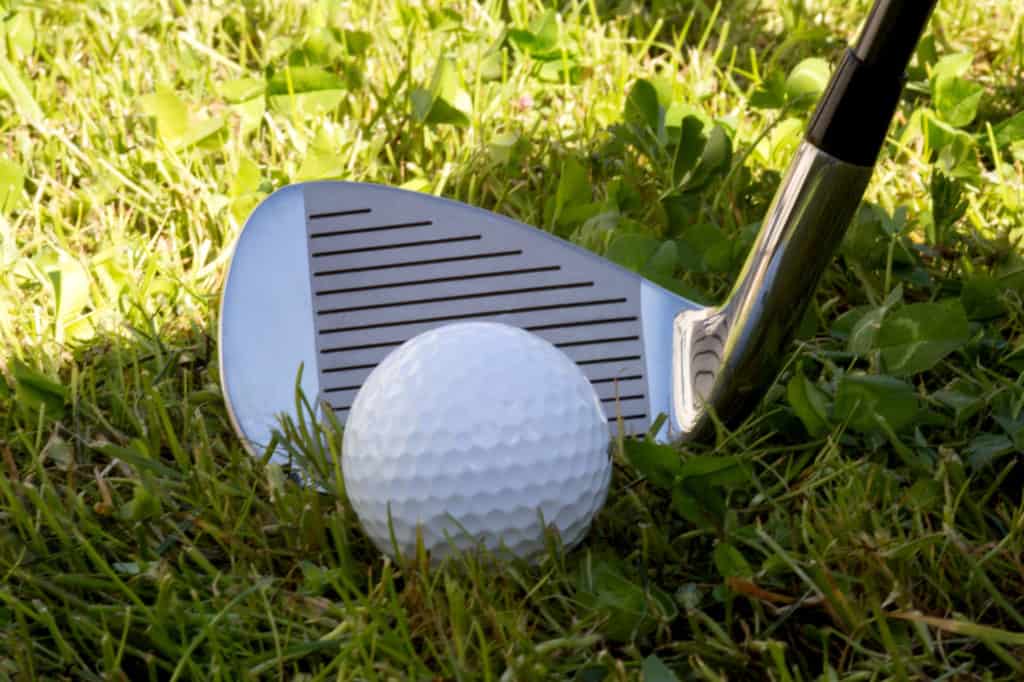 A driving iron is an iron which is designed to be used off the tee to replace a driver.
A driving iron can go further than other golf irons in your bag for a few reasons.
This club is equipped with a very low loft, lots of distance, and low spin as well.
Although some people will try hitting their driving iron from the fairway, these clubs are best suited for shots off the tee.
The driving iron is not all that popular a club because it can be a bit difficult to hit.
However, those who struggle with a driver seem to have had quite a bit of luck after switching to a driving iron.
With the popularity of utility irons in the game of golf right now, these longer alternatives from the tee are becoming more popular.
Is a Driving Iron Hard to Hit?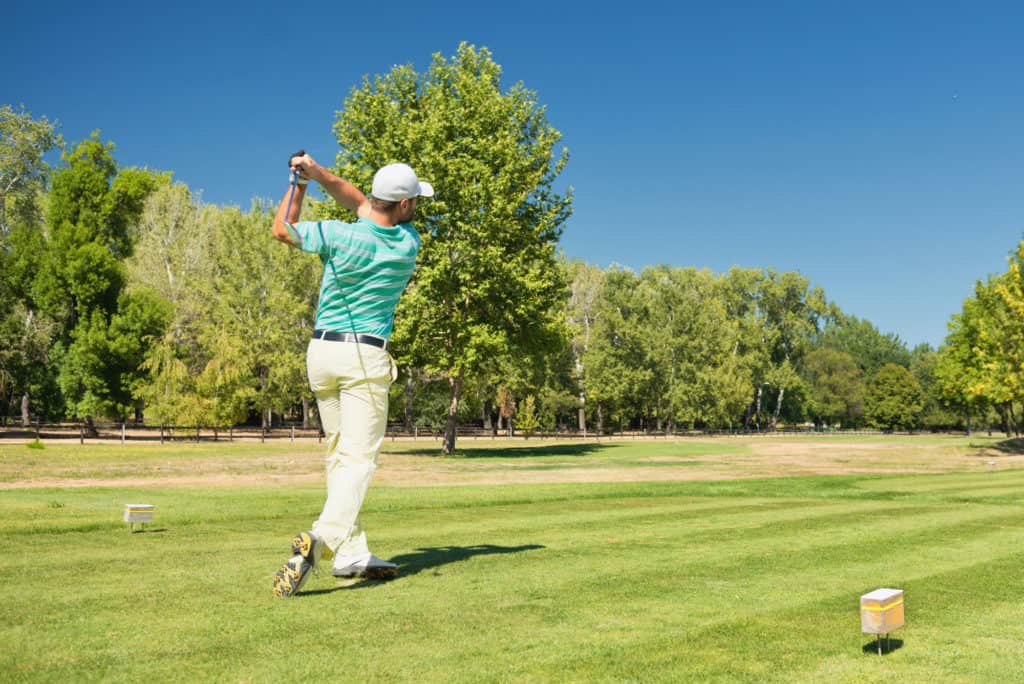 The top question people have about driving irons is whether or not they are hard to hit.
Typically speaking, anything more than a five iron can be complicated to hit.
If golfers do not have high swing speeds, they cannot get the ball off the ground with a driving iron.
However, once the driving iron is placed on a tee, it becomes much easier to hit.
The driving iron gets that little boost off the ground, and traditionally, it is going to spin a lot less than a driver.
Although you can sometimes lose a few yards from your drive when you hit a driving iron, the accuracy will probably be much better.
It is relatively easy to hit a driving iron straight.
Since the club face is a bit smaller, you can control the driving iron better.
However, when you miss the smaller sweet spot, you will notice a tremendous drop in distance.
A driving iron has a very low loft.
Clubs with low loft are hard to hit off the fairway, and they are hard to hit when the ball is in the rough as well.
Usually, to get out of the rough, you need more loft like a hybrid as opposed to a driving iron.
The majority of golfers will want to save the driving iron for use off the tee.
When using this club off the tee, you will notice a significant difference in its abilities and in your ability to hit the ball properly.
Is a Driving Iron Worth It?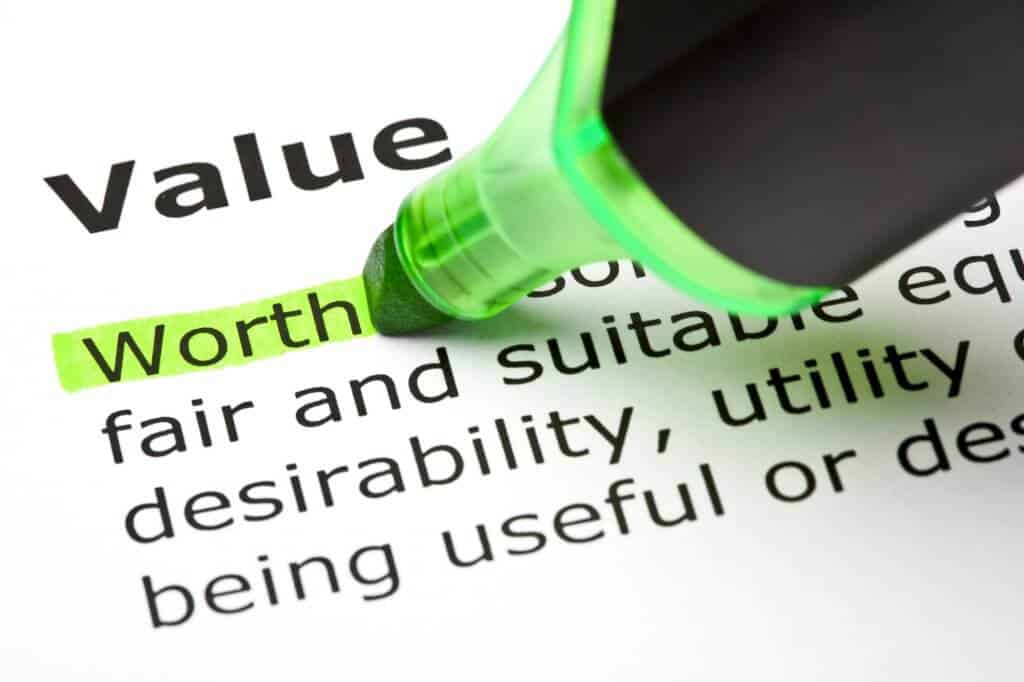 We must remember that a golf bag can only have fourteen clubs in it, according to the rules of golf.
If you are a player who has extra spots in your bag for additional clubs, it may make sense to add a driving iron.
However, most golfers will be faced with having to get rid of a club before they can put a driving iron in their bag.
If this describes you, then you may have a hard time deciding if a driving iron is worth it.
There are a few things we would recommend you consider before putting a driving iron in the golf bag.
The first is to think about how often you would use it.
Are you going to take your driver out of your bag and replace it with a driving iron?
Will you want to use it on this one hole that never seems to work out with a driver?
Each club in your bag should be used a certain number of times on the golf course.
For some golfers, they will find that they haven't used their four-iron or five-wood in the last 10 rounds.
Chances are this is not a club that is really all that important.
Try to be mindful about the clubs you put in your golf bag.
You must make sure they are all earning their keep and allowing you to have a spot in your bag.
Another thing we would consider is the distance you need.
If you are not getting much distance from your driver because you struggle to hit with it, the driving iron is a good choice.
However, if you can hit your driver 300 yards, you will want to try and figure out the issues with your driver and move forward.
It is most likely that you won't be able to hit the ball this far with your driving iron.
This kind of power is a great thing, and chances are, if you work for it, you will be able to get your driver straightened out enough that it makes sense to keep it in the bag.
Lastly, we recommend hitting a driving iron before you put one in your bag.
Driving irons are typically not a great fit for the slower swinging golfers.
The slower swinging players don't have enough speed to compress the ball when working with a driving iron, and the shots don't seem to travel as far as they should.
If you try hitting with a driving iron and find that you have a need for it in your bag because you are struggling with accuracy off the tee, chances are a driving iron is worth it.
Should You Tee Up a Driving Iron?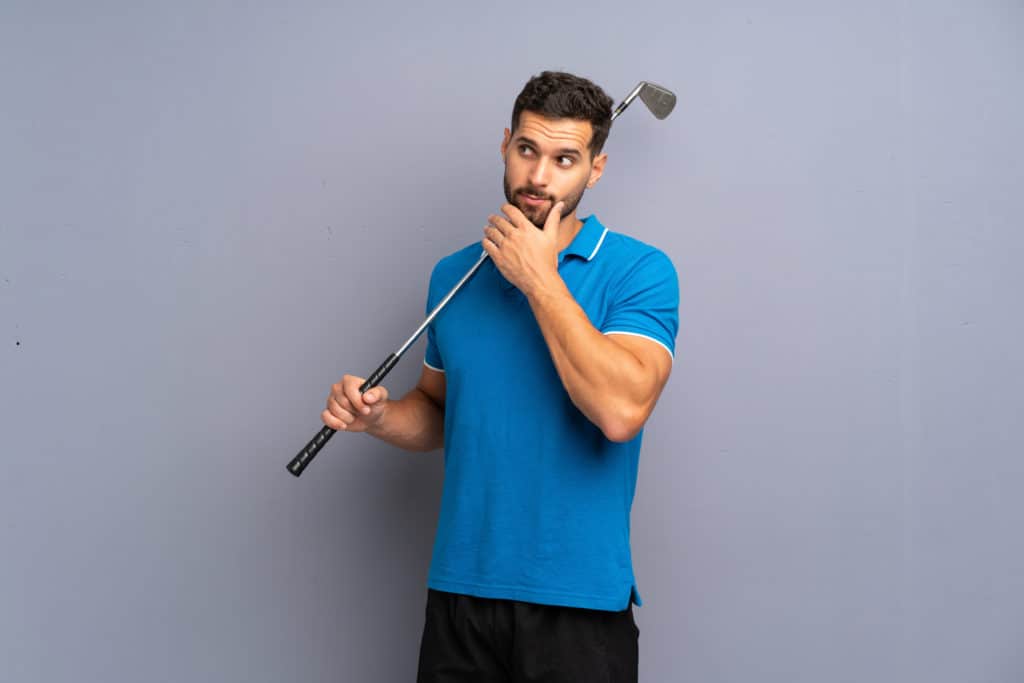 Most of the time, you will use your driving iron from the tee.
This is where you will have the best chance of hitting it solidly.
Since you are going to be on the tee box, you will have the option of teeing the ball on a tee.
We highly recommend teeing the ball up from the tee box to help give you some better accuracy.
One thing it is important to pay attention to is the height of the tee.
If you tee the ball too high, you could miss the sweet spot of the driving iron.
If you tee the ball too low, it could be no different than placing the ball on the ground.
Technically, you will want to tee the ball about a half inch above the ground.
Take a look at your driving iron and make sure the ball is lined up directly with the center of the driving iron.
Where you set up your iron is where you will want to return when you get to the impact position.
This is what makes the golf shot successful.
Since you have the choice to tee the ball up a little on a tee box, you may as well take advantage of it.
Tips for Hitting Great Shots with a Driving Iron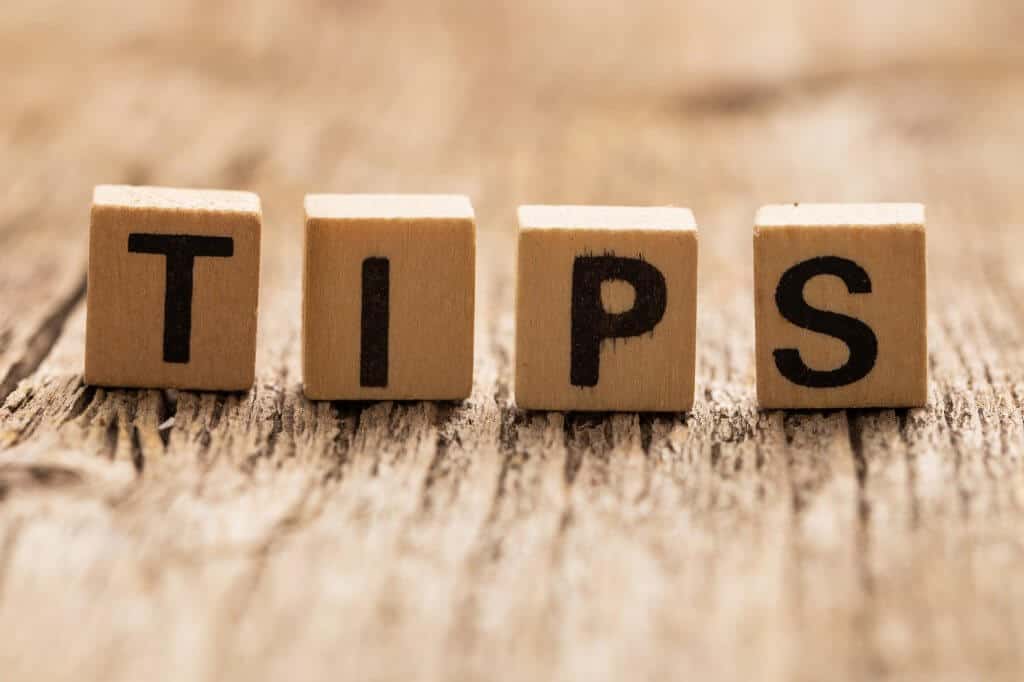 If you have decided that a driving iron is the best club for you to have in your bag, there are a few tips you can use to make sure the shot is a good one.
1. Ball Position Up Front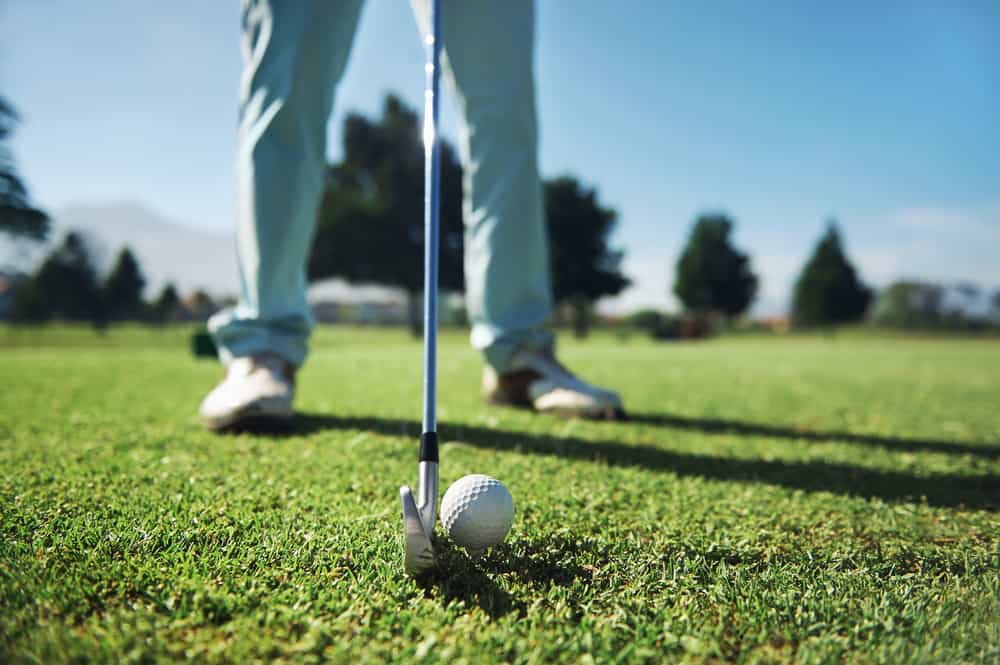 You will want to make sure your ball position is towards the front of your stance.
The driving iron is rather long, and keeping it towards the front allows you to hit it a bit more on the upswing.
When you hit a shot on the upswing, you can encourage more distance and an overall better result.
The ball position should be just on the inside of your left foot.
You can keep the driving iron essentially where you keep the driver in your golf stance.
When you play the driving iron in the front of your stance, the ball flight will also be better.
2. Wider Stance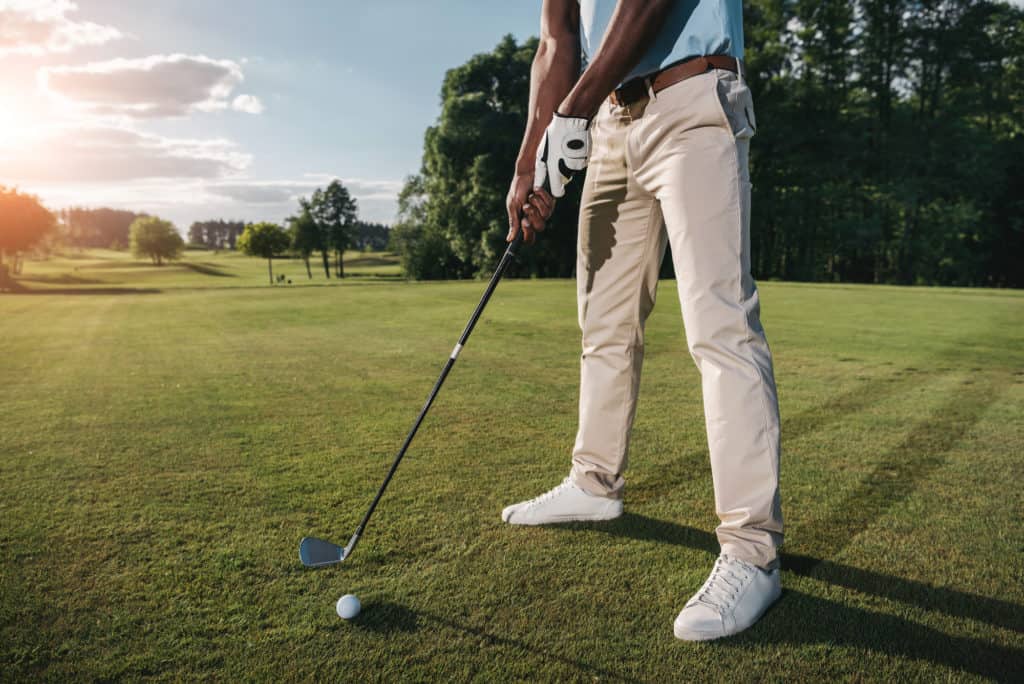 When you have a driving iron in your hand, it makes sense to have a slightly wider stance.
The wider stance is going to give you more balance and stability.
You will need this balance so you can have enough clubhead speed to hit the ball a long way.
If you get too wide with your stance, you may have a hard time completing your golf swing.
We recommend keeping your feet slightly wider than shoulder width apart.
This seems to be an excellent location to make sure you have the proper balance.
3. Three-Quarter Swing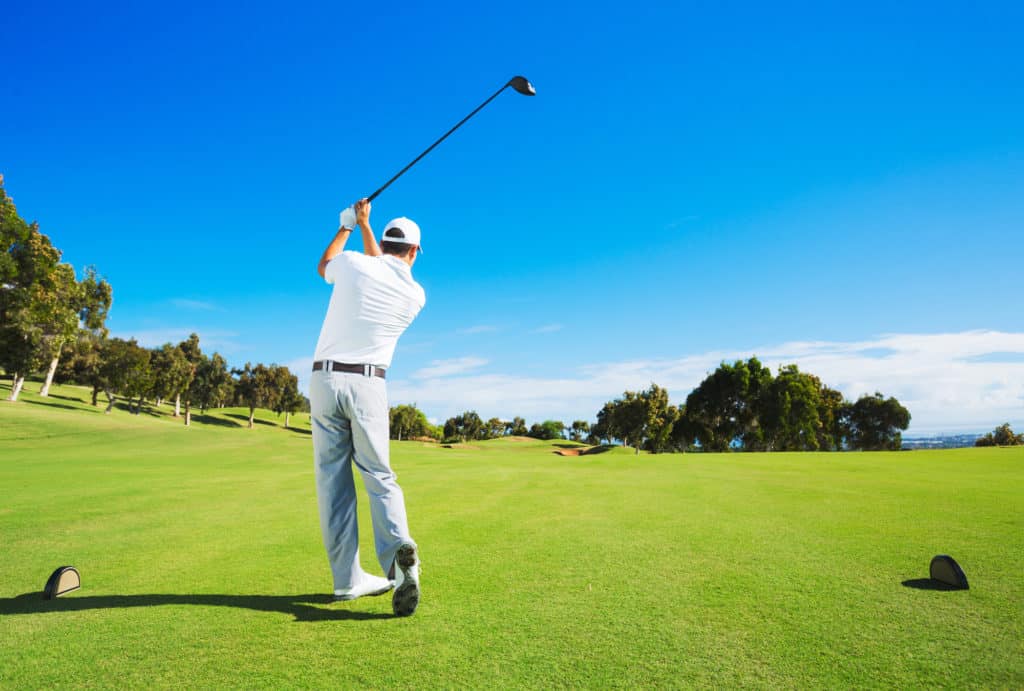 One of the major reasons people put a driving iron in their bag is to help keep the ball straighter.
If you are working on control as opposed to distance, a three-quarter length golf swing could be effective.
Since the driving iron has a small head and it is fairly long, you may have a tendency to get off track if you take the club back too far.
It is a great idea to keep your swing to a three-quarter length if you want to ensure that you return the driving iron back to the square position at impact.
Golfers, in general, should consider this three-quarter swing motion as opposed to a full swing.
Regardless of the club you have in your bag, the three-quarter swing is going to help bring some more control to your golf game.
Are Driving Irons Expensive?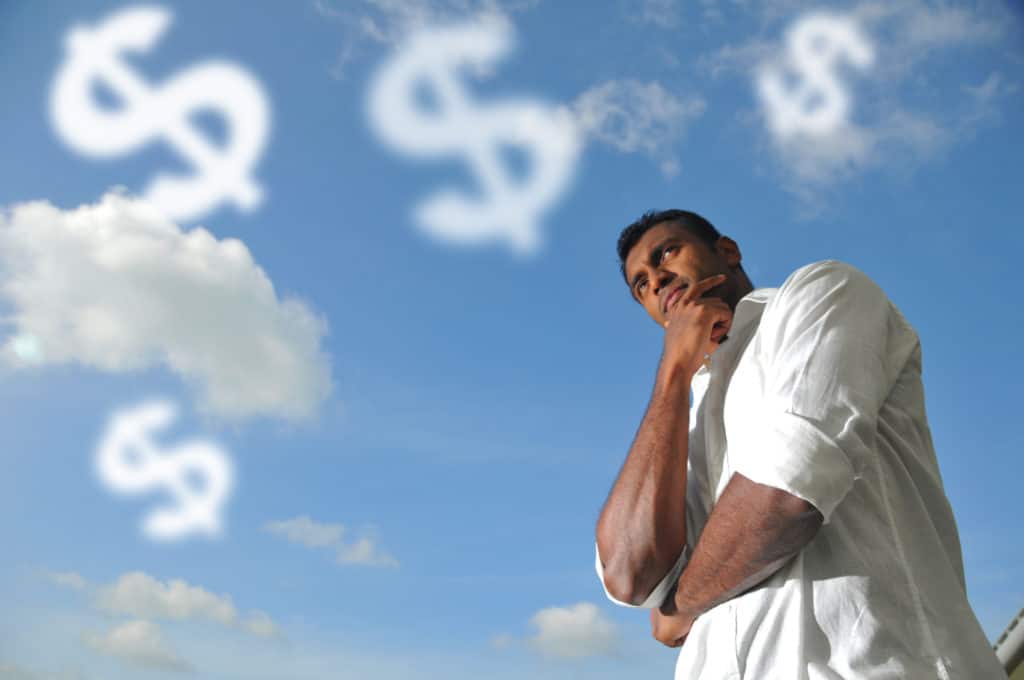 Driving irons are relatively inexpensive.
You will find that, in the golf world, a product called an iron is going to be cheaper than a wood.
You probably know that drivers are some of the most expensive clubs on the market.
With the shaft options and the adjustability you can get in a driver, chances are you will spend more than $400.
This is one reason some golfers will choose the driving iron for their game.
Since the driving iron is able to give you more accuracy and almost as much distance as the driver, you can say that it is a good value.
A driving iron is usually priced at about half the price of a new driver.
Although you may give up a few yards, this is going to be a smart decision for some golfers.
Conclusion
Hopefully, you have a better idea of what driving irons are and whether or not they would be a good fit for your game.
The driving iron seems to be getting more and more popular.
These clubs are getting more advanced and a bit easier to hit, and many golfers are finding them to be a good fit for their game.
Luckily, the driving iron is also offered at a very fair price to help you save some money.
Always make sure the shaft you choose in your driving iron is the proper fit for your swing speed.