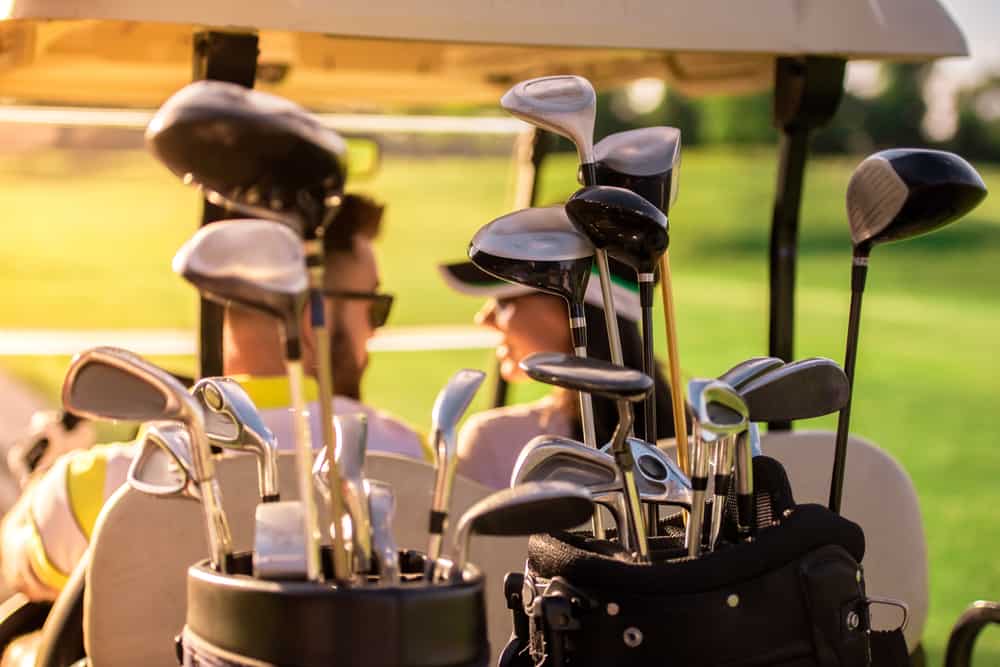 When shopping for golf clubs, you will quickly notice that men's and women's golf clubs are marketed much differently.
Although the differences may seem to be just coloring and product names, there are generally a few more differences than this.
Men's and women's golf clubs are specifically built to suit the needs of very different types of players.
Let's take a look at some of the things that golfers need to know about the differences between these types of golf clubs.
Whether you are purchasing new golf clubs or evaluating whether yours are the proper fit for you, we have the details you need.

What Is the Difference Between Men's and Women's Golf Clubs?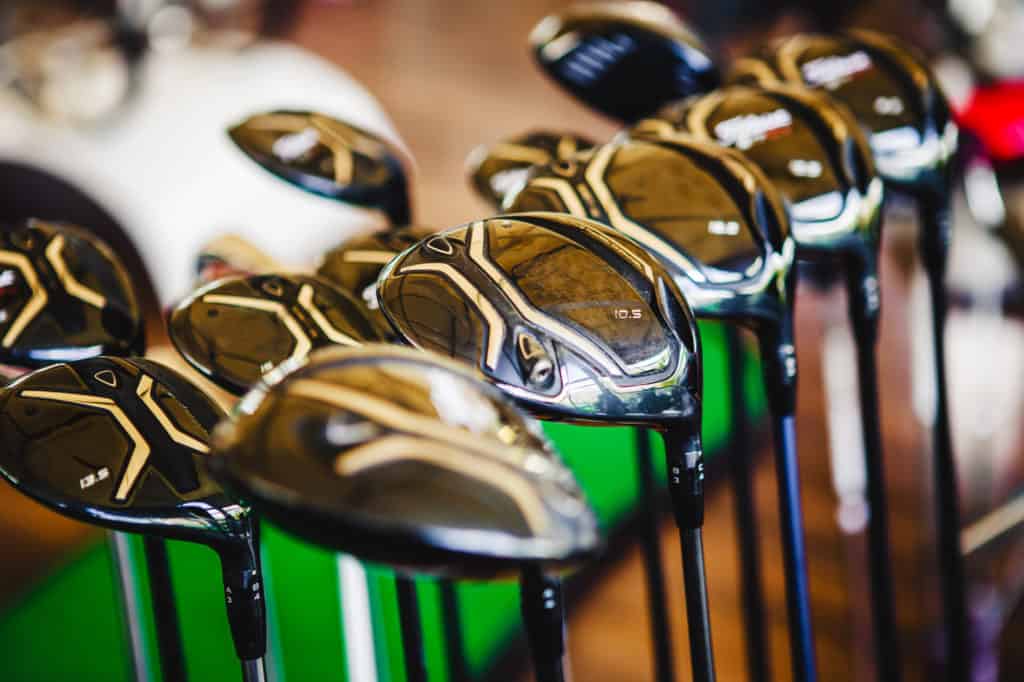 The three main differences between the men's and women's golf clubs are flex, weight, and length.
There are, however, some other differences related to golf club head design and loft as well.
We will go into the major differences and why they will impact the club that you choose.
1. Length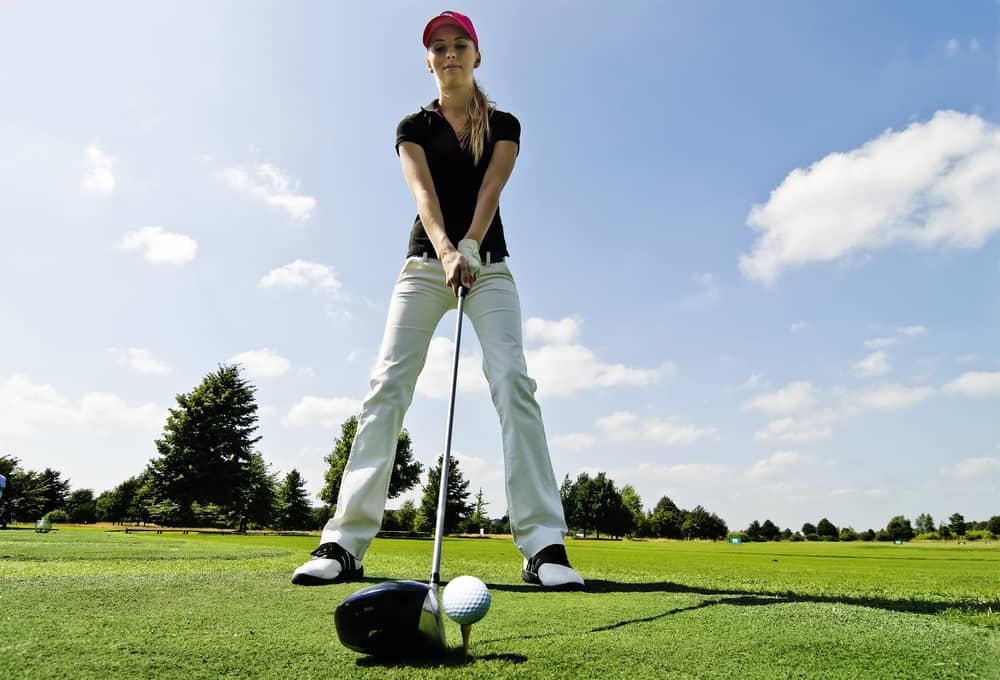 Women's golf clubs are usually about half an inch to an inch shorter than men's golf clubs.
The reason behind this is that golf club manufacturers have determined that an average man is about five feet eight inches tall while an average female is about five feet six inches.
These are the numbers that they use to produce the golf clubs that they make.
If you fall in a range that is generally near these averages, you can play with standard-length golf clubs.
If you fall outside of this range, chances are you are going to need a custom golf club.
The length of the club that you choose is one of the most important factors that you are going to consider when purchasing a club.
If a club is too long or too short for you, it will impact your ability to make consistent contact with the golf ball.
It is best to be able to play with golf clubs that are specifically fit to your needs and not a club that you need to adjust your stance or posture to accommodate.
To determine the proper length that you would need for a golf club, you will need to know both your height and your wrist to floor measurement.
These measurements are going to help you get the proper length of golf clubs for your needs.
2. Loft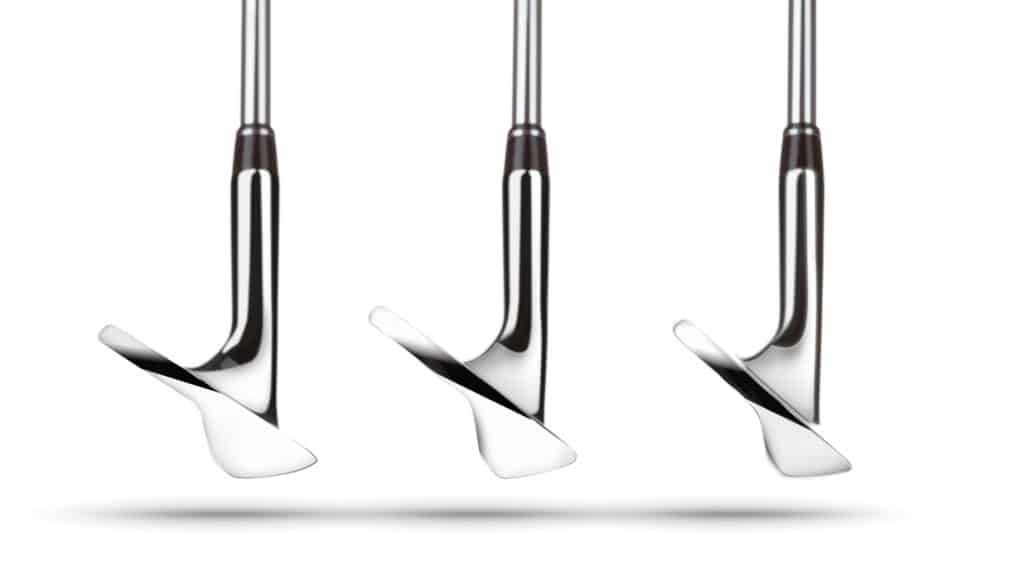 Most of the women's golf clubs on the market are going to have more loft than the men's clubs.
The loft is intended to make the golf club more forgiving for the female player.
Women's golf clubs, like a driver, typically have a loft closer to about 15 degrees.
A men's driver will likely be more like 10.5 degrees of loft, which is typically a better fit for a male golfer with some extra swing speed.
When it comes to fairway woods and irons, you will also notice that the loft will be affected by a degree or two when comparing men's and women's golf clubs.
Some women golfers have a hard time getting the ball up in the air because their swing speed is slower.
The higher loft on the club helps them gain the ball flight they need without losing any distance.
The more time that a ball is in the air, the further it will go.
This is a concept that some golfers refuse to believe in, and they still try and hit low shots along the ground.
Don't be fooled by this because loft in your golf game is a good thing.
3. Shaft Flex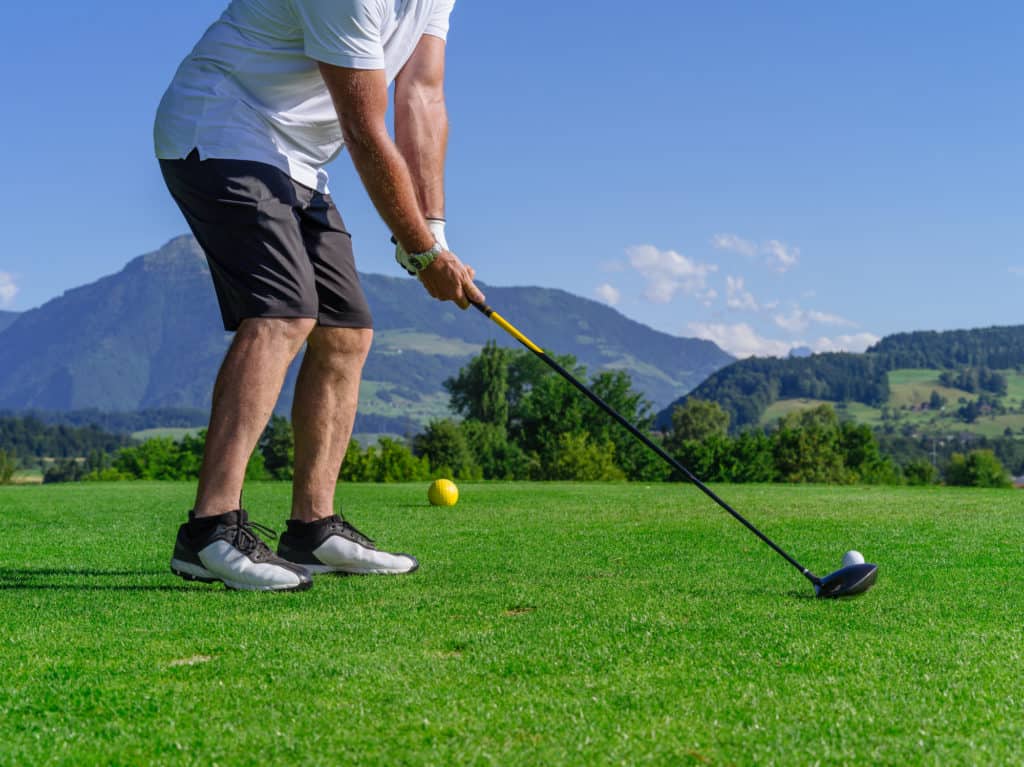 Another key difference between men's and women's golf clubs is the shaft flex.
The shaft for a woman's golf club will be much more flexible than that of a men's golf club.
The more flexible shaft makes it easier for a female golfer to hit longer and higher golf shots.
When you play with a shaft that is too stiff, it can be difficult to hit the golf ball straight, and it ends up making you try and swing harder and faster when it is not necessary.
Men's golf clubs typically come in an extra stiff, stiff, regular, and senior golf shaft.
For women, there is really only one flex, and that is the ladies' flex.
The ladies' flex shaft is about as flexible as a men's senior golf shaft, although it is slightly shorter than a standard men's senior length golf club.
Women should know that, just because a golf club is a ladies' shaft does not necessarily mean that it is best suited for their needs.
Women golfers can have both fast and slow swing speeds.
Women who have a faster swing speed should be playing with a men's shaft cut to the proper length for their game.
This is the only way to ensure that the club is the proper fit for your golf swing.
4. Weight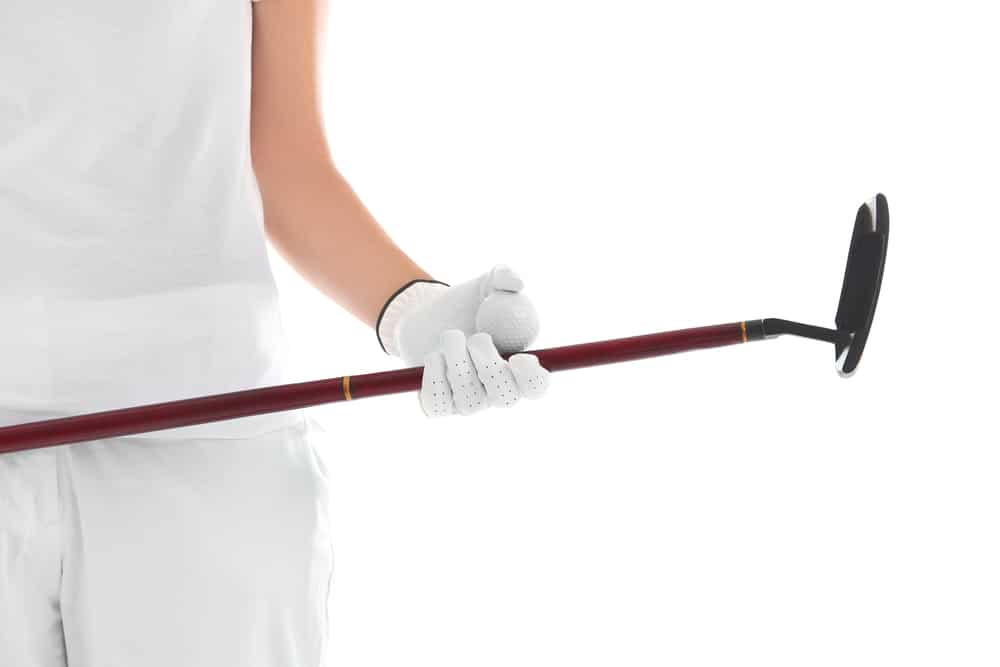 The weight of a golf club is another factor that will differentiate the men's golf clubs from the women's golf clubs.
Generally speaking, the women's golf clubs are more lightweight than the men's clubs.
Women's golf clubs are lighter because it is generally assumed that male golfers are going to be stronger than female golfers.
The extra weight in the club helps men get some extra power in their shots.
Women who try to play with golf clubs that are too heavy are not going to be able to get the distance that they need.
Distance is directly related to speed, and if the speed of your golf swing is not there, you won't get the distance.
Heavy golf clubs are not really a great idea for any amateur player, but there are some lower handicap, faster-swinging professionals who will do better with these heavy golf clubs.
If that does not describe you, don't be afraid to play with a set of lightweight golf clubs.
5. Color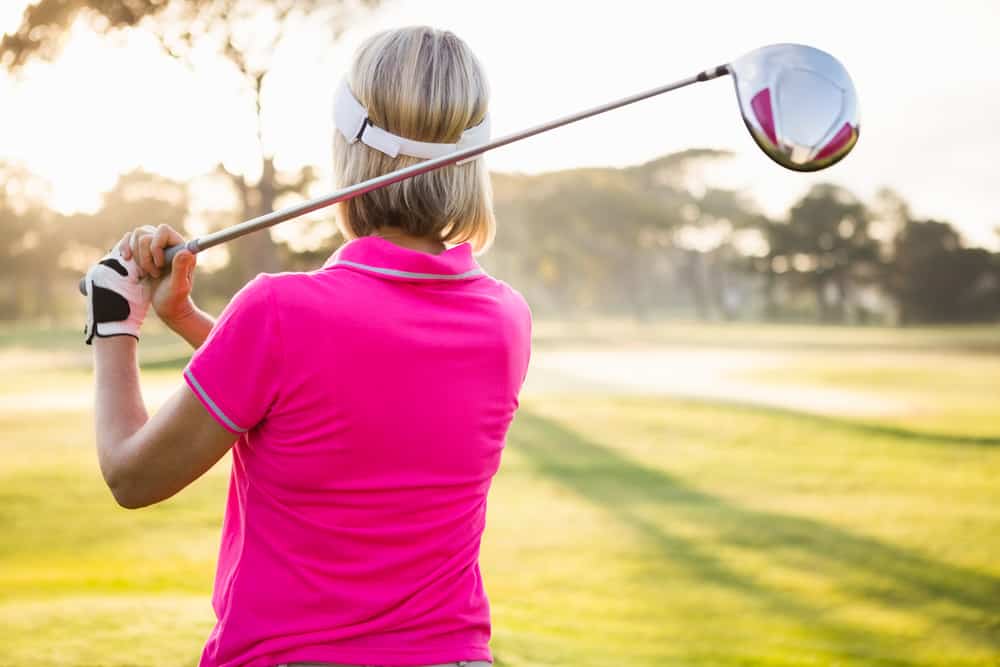 Many of the golf clubs that are built for women are made in pink, purple, and white colors.
The men's golf clubs tend to be orange, black, green, and yellow.
The color is meant to appeal to the female golfer and make it stand out from the crowd.
This is really unimportant when it comes to the quality and the performance of the golf club.
The only time color matters on a golf club are when the club's head is made with a specific finish or tint to make it more resistant to glare.
Sometimes when playing a golf course in the bright sun, you will look down and see that the golf club is a bit difficult to focus on.
With the anti-glare features in the newer clubs, this becomes a bit easier to manage.
If you are not sure about the color of clubs for your game, try to focus more on the performance benefits, shaft flex, and weighting as opposed to just the color of the club.
6. Club Head Design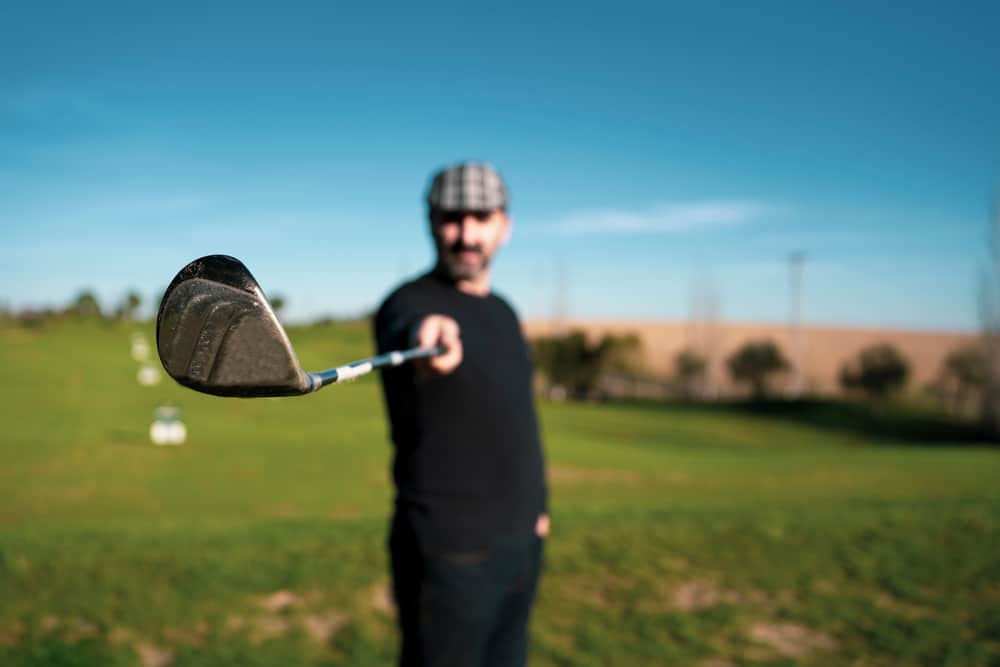 The clubhead design is a major factor when looking at the differences between men's and women's golf clubs.
Most women's golf clubs are made with a thicker and wider sole that is designed to be more forgiving and get the golf ball in the air.
The wider sole gives players lots of extra ball flight and some forgiveness out of the rough.
Another factor with this is that the clubhead design for women golfers is often more like a game improvement cavity back than a blade.
There is a very small percentage of female golfers who are low handicaps.
Since they are not quite as good as many of the men players, golf manufacturers do not make blade irons specifically designed for the female player.
This does not mean that great female players are using beginner golf clubs.
They simply have their clubs customized to work for their swings.
This can include a combination of what would be considered a men's club head with a women's golf shaft.
Players should be choosing a clubhead design that works for their game more than choosing based on something that works for their gender.
Overall, the difference between men's and women's golf clubs can be significant, and that is why it is essential for golfers to get a custom fitting prior to purchasing their new set of golf clubs.
Can Women Golfers Play with Men's Golf Clubs?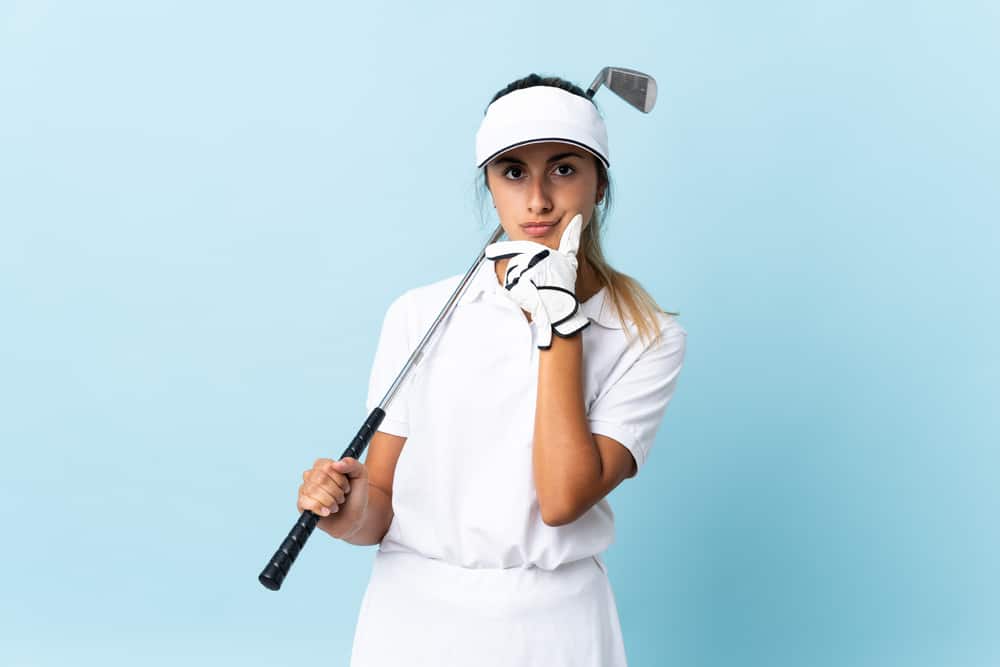 There is a large percentage of women golfers who use men's golf clubs when they play.
This is done to try and find a better match that will work with the clubhead speed of women players.
Most younger women who are good at golf are going to need to play with men's golf clubs to accommodate their clubhead speeds.
The average set of women's golf clubs is built for the mid to high handicappers with slower swing speeds.
It is essential for women who are going to play with a set of men's golf clubs to have the clubs cut to custom lengths.
If the golf clubs are too long for their game, they may struggle to get the distance that they need as well as the control.
The longer a golf club is, the harder it is to control.
This makes it difficult for golfers who are a bit shorter to be able to handle a men's golf club with too much length.
Women golfers should not worry about playing with a set that is not marketed to them, as long as they are able to get it fit for their needs.
Are Women's Golf Clubs More Expensive than Men's Golf Clubs?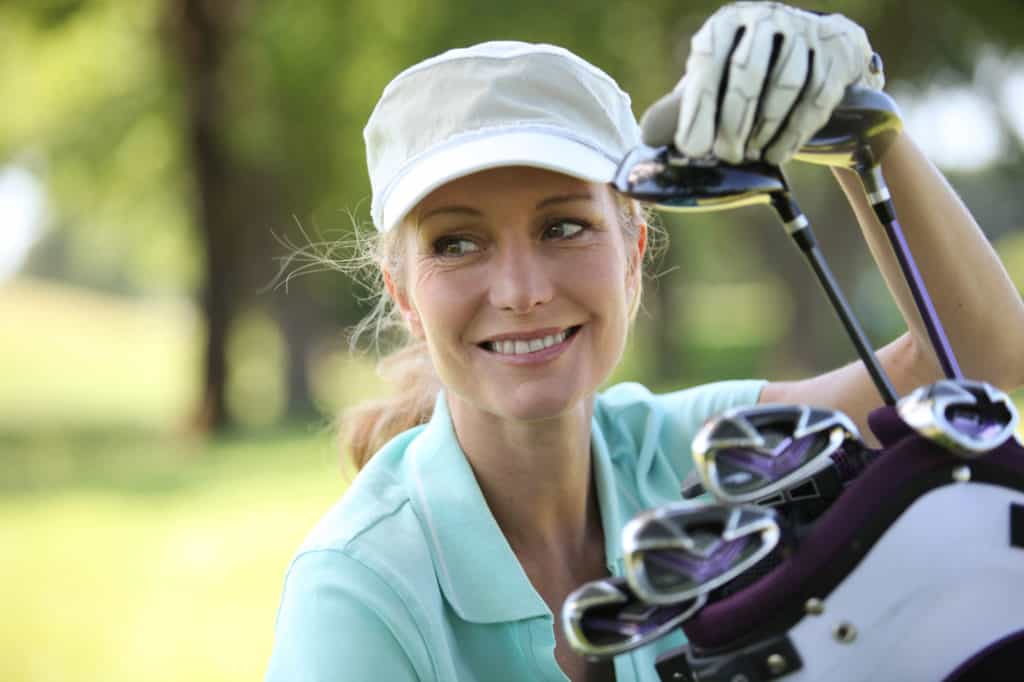 When you search for women's golf clubs, you may find that they are a bit more expensive than men's golf clubs.
This is not because the golf manufacturers are trying to take advantage of the female golfer.
The price difference has everything to do with the type of materials used in the clubs.
All ladies' golf shafts are going to be graphite.
Graphite shafts are much more expensive than steel shafts, and therefore, the overall pricing that women will pay for golf clubs is sometimes quite a bit higher than what men would pay.
Women golfers with faster swing speeds who could use a steel shaft could end up paying quite a bit less than they would for graphite shafted clubs.
Conclusion
Women's golf clubs and men's golf clubs are quite a bit different.
However, this does not mean that women can't play with men's clubs or vice versa.
The most important thing about choosing golf clubs is not the gender that they were designed for.
Instead, it is more important to choose a club that fits your unique needs as a player.
The length of the club shaft, overall weight, and loft are the critical factors to consider when choosing your next golf club set.