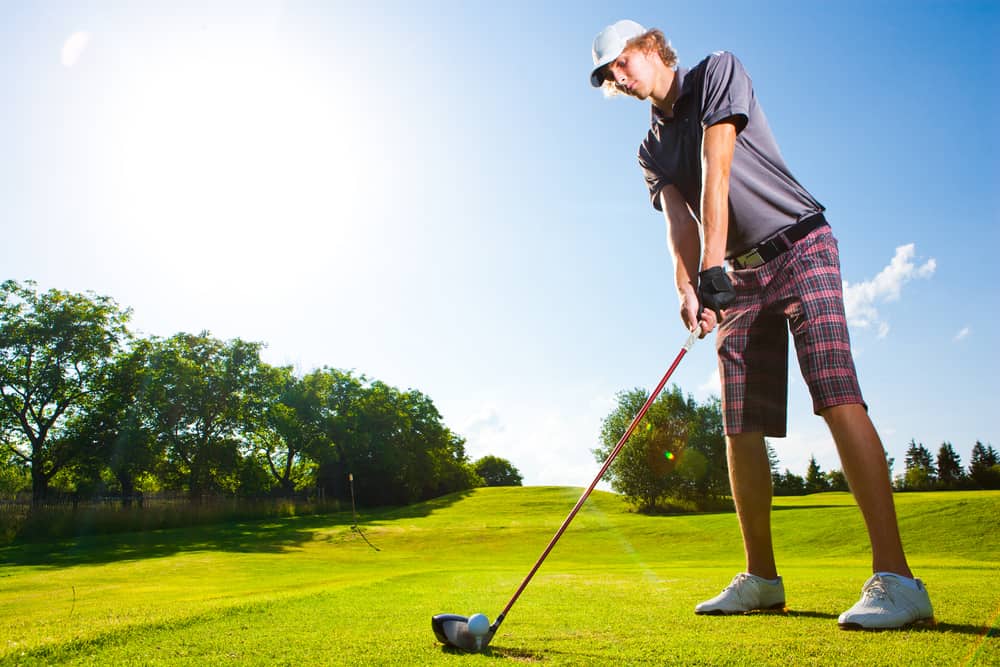 Golfers are always looking for tricks of the trade to help them become better in what they do.
Sometimes this means changing a grip or trying a new drill, and other times, it could mean changing the way your club performs or functions.
One rumor going around is about Vaseline and how it can impact a golf club.
We have done some of our own tests and put together the inside scoop on what Vaseline will do on a golf club, whether or not it is worth it and if you should consider putting this on your club.

What Does Vaseline On Golf Club Do?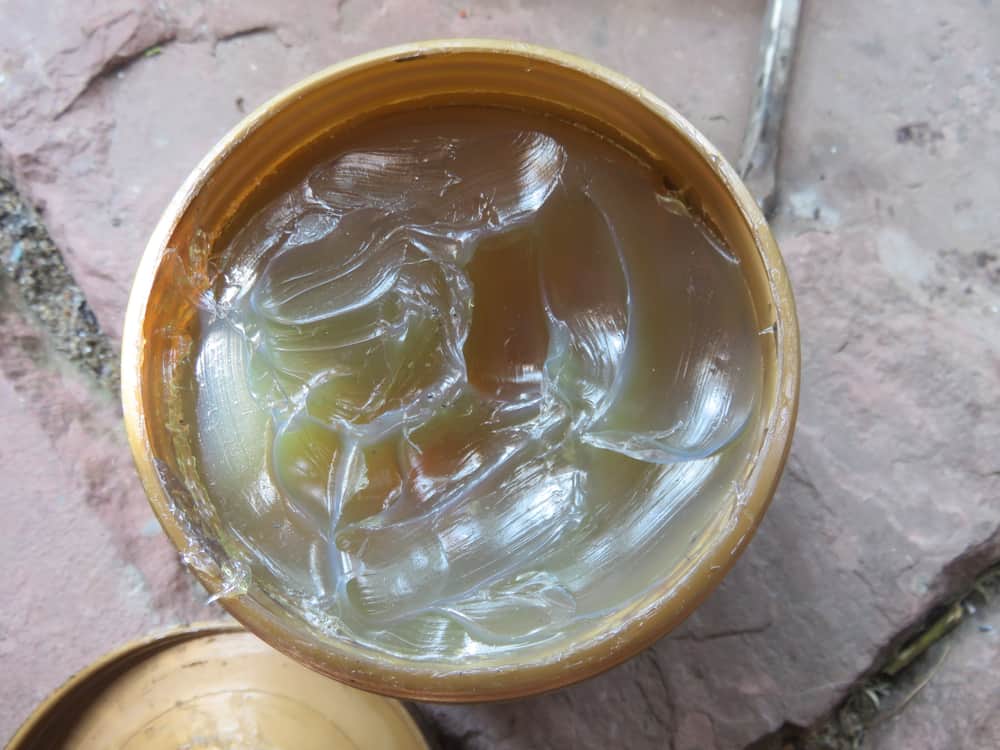 Vaseline on a golf club will help lower the spin you get off the golf ball.
For some golfers, this may seem like a problem.
Spin can be great because it helps us stop the ball on the green and sometimes even spin it backward.
However, spin off the tee can be a problem.
Essentially, you will hit a drive off the tee box, and if it has a ton of side spin on it, the shot will go left or right because of it.
This could end up as a major slice or a hook and cost you some yardage.
However, putting Vaseline on the golf club can also affect the distance you hit your shots.
This is not the way to play the game.
It certainly affects the rules of golf and what's legal to do on the course.
The USGA rules of golf do not allow golfers at the professional level to put Vaseline on their clubs during a round of golf.
This is an alteration to a club that can certainly impact the way the ball flies, and that is a problem when it comes to the legality of shots and the fairness of play.
All golf clubs are built with grooves.
Even the driver in your bag has grooves, although they are much less deep than the irons.
When you cover these grooves of the club with Vaseline, and you don't allow them to interact with the dimples on the golf ball, the spin rates are significantly decreased.
Does Putting Vaseline On The Golf Club Help?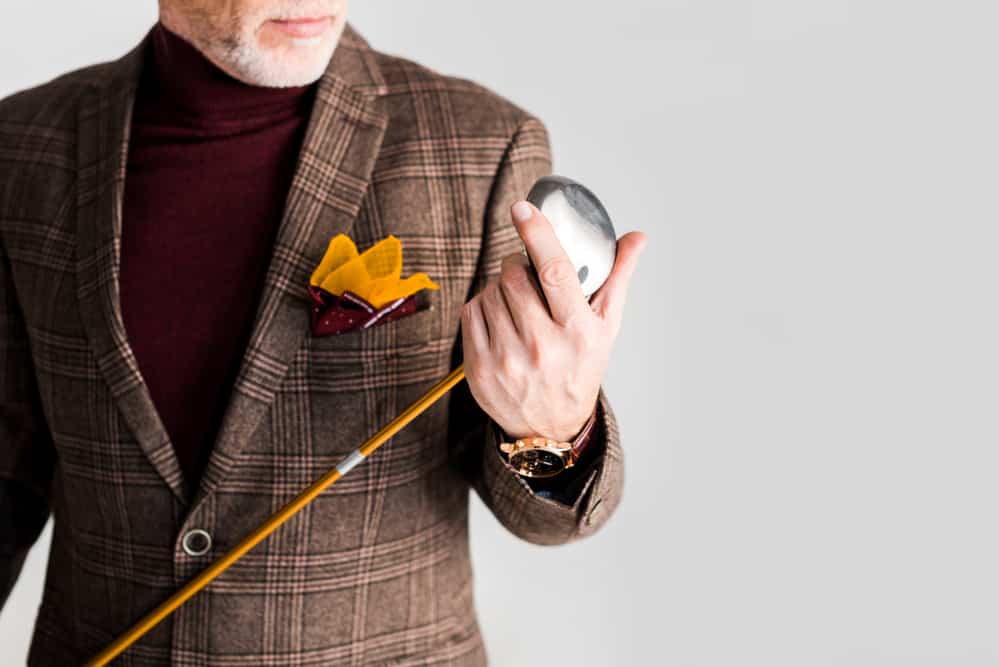 Putting Vaseline on a golf club can help reduce spin, but it's not the right way to go about this.
Reducing spin is not necessary if you are swinging the club correctly and hitting good shots.
It's best to learn how to properly adjust the spin on your shots as opposed to trying to use an outside substance to help with this process.
So the bottom line is that Vaseline will help, but it's certainly not the way to get better at golf.
Does ChapStick Work On Irons?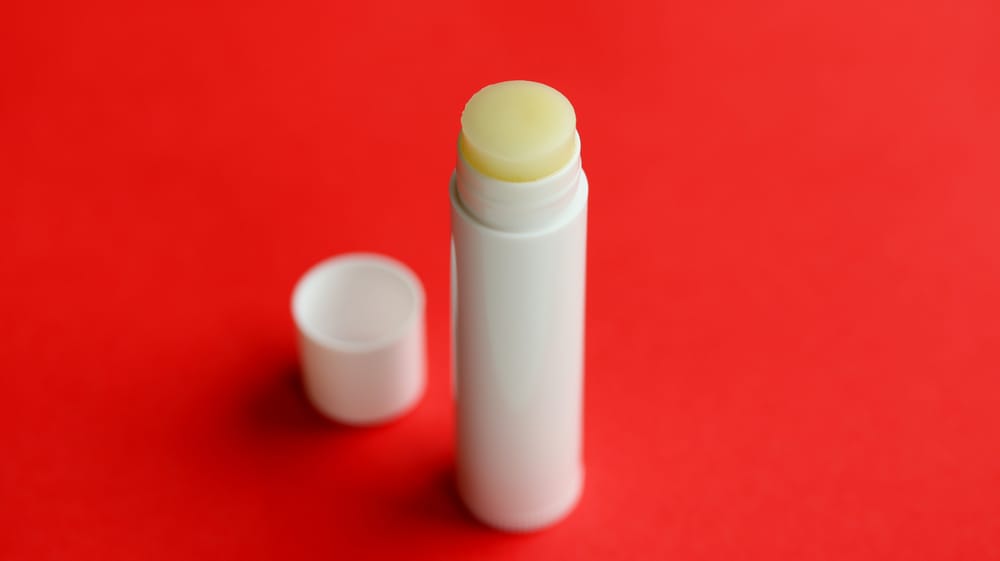 ChapStick can have the same effect that Vaseline does on golf clubs.
However, it is again cheating.
This is not how golf clubs are designed, and it will reduce spin to the point that you won't be conforming to the rules of the USGA.
Spin on golf irons is a good thing.
You will be able to stop a golf ball on the green when you have some backspin on it.
The side spin is the trouble as it will cause shots to go left or right, but this is something you can learn to control.
Control the side spin on your golf shots by improving the angle at which you reach the golf ball.
In addition, you can ensure that you are playing with the proper golf ball and the proper golf iron.
This combination should make ChapStick something you never even think to use on your golf clubs.
What Do You Spray On Golf Clubs Where You Hit?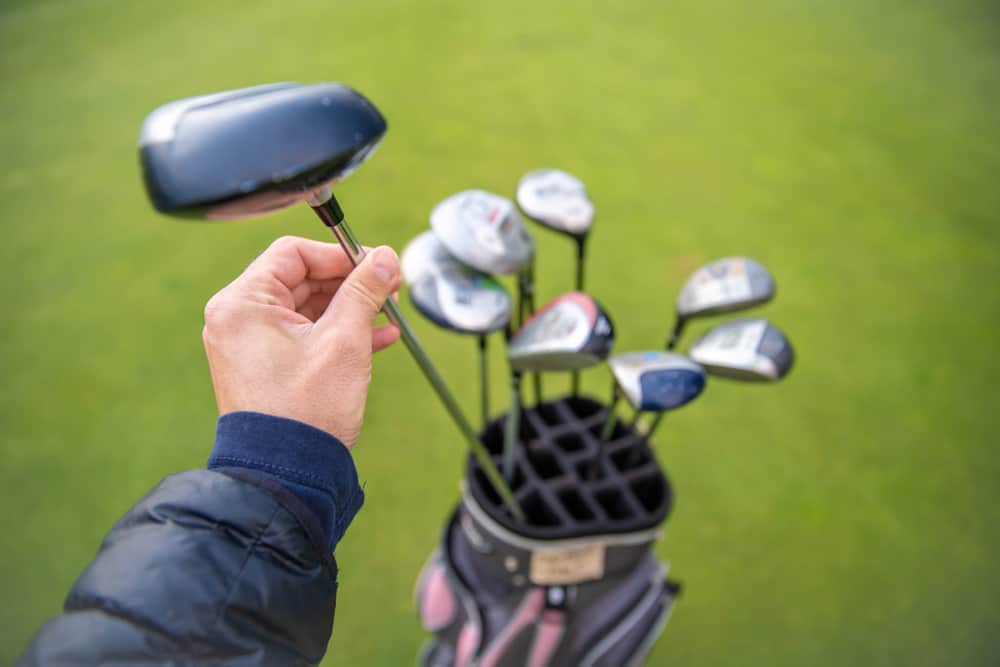 Nothing should be sprayed on your golf clubs when you are on the golf course.
You should be using these golf clubs as they are designed and as they were approved by the USGA.
Every golf club manufacturer needs to send their clubs to the USGA for them to decide if the clubs are conforming.
This helps to ensure that everyone is playing the game fairly.
However, one thing is an excellent option to spray on your clubs if you are working on striking the center of the clubface.
Hitting the center of the clubface is so important, and some golfers have no idea if they are hitting near the heel or the toe of the club.
One excellent option is to spray something like Dr.Scholls on the club when you are hitting on the driving range.
When you spray this on the golf club, it works like a powder.
This powder will stay on the club just enough to create a thin layer that is impacted when you hit the ball.
After you strike the ball, you can look at the clubface to see exactly where you made contact.
For some golfers, this can really confirm the fact that there is an issue with hitting the heel or the toe of the club.
Does WD-40 Work On Golf Clubs?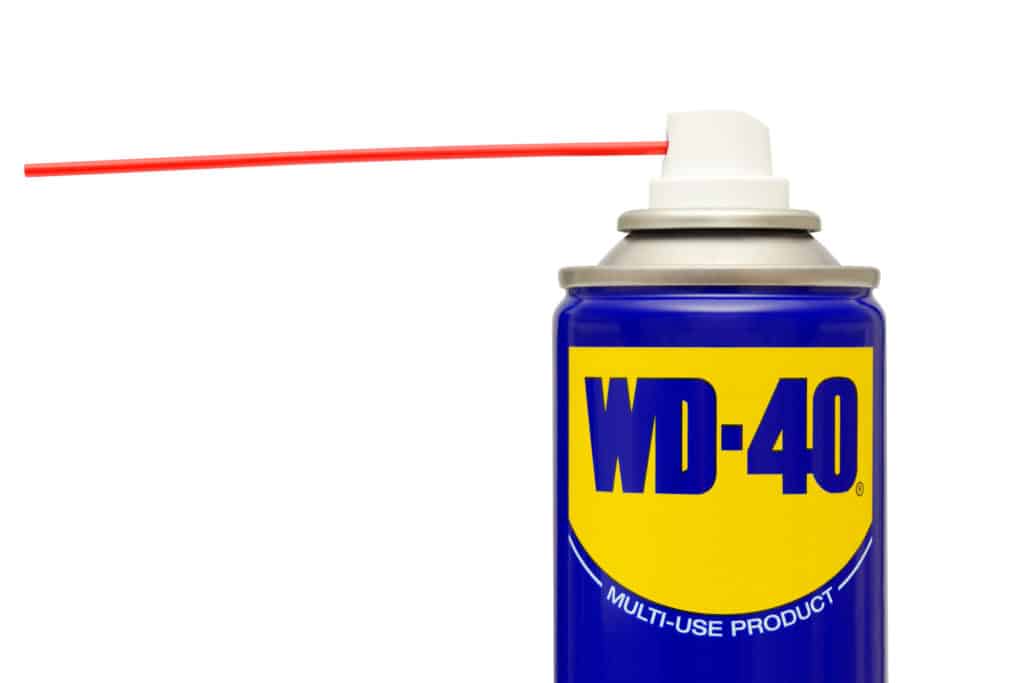 Another product that golfers are known to use on their golf irons is WD-40.
However, WD-40 is not used as a performance factor.
It is instead used to get rid of rust on your golf clubs.
Sometimes if you are not careful about how you take care of your clubs, you will have rust develop on the clubs.
Rust is a bit of a problem because it can start to deteriorate your golf clubs.
One of the main reasons that golfers get rust on their clubs is they put the clubs away before they are dried.
If you play in the rain, or the morning dew, just take a few minutes to wipe your club heads down before you put them into your golf bag.
With WD-40, you can typically remove the rust on the clubs.
However, it is also essential to make sure that the clubs that you are using WD-40 on are not going to be damaged by this harsh substance being used on the clubs.
In addition, you have to make sure that no trace of the WD-40 remains on the clubs before you start playing your next round.
For most people, if you have just a small amount of rust, it could even wipe off before you use WD-40.
Is WD-40 Good For Golf Clubs?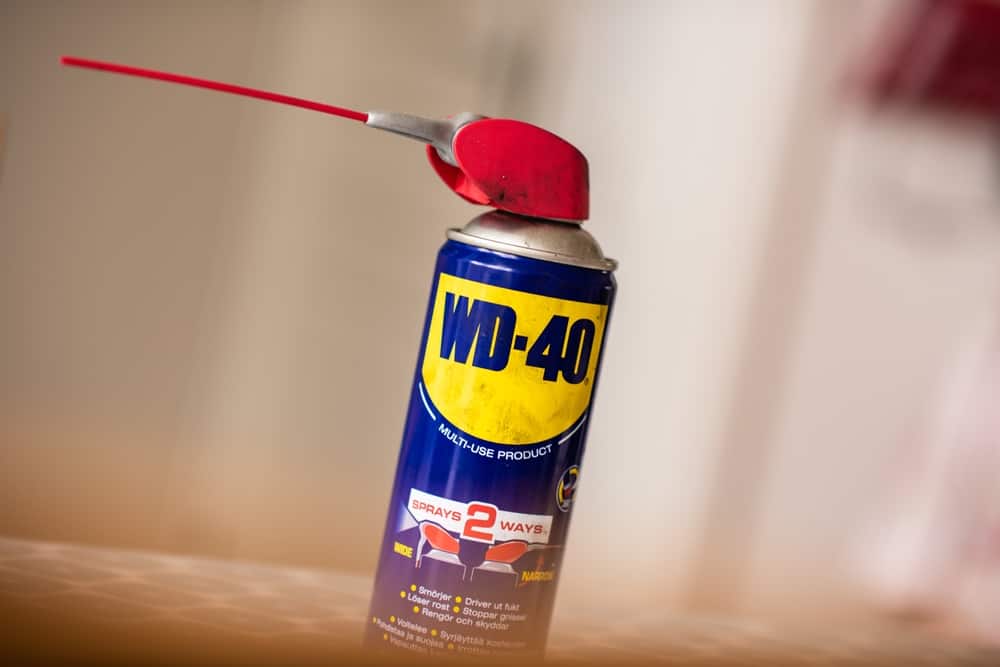 It's not that WD-40 is bad for golf clubs. It's just something you should not have to use.
WD-40 is a good solution for removing rust, but there is no reason you should use this product on your golf clubs.
If you take care of your clubs from the start and put them away when they are dry and clean, then you will notice that rust does not even develop.
The WD-40 is really not designed for golf clubs. It is for rust and is used in many home improvement-type projects.
Through the years, golfers have become pretty smart about different tips and tricks to keep their golf clubs in great shape and looking new.
If you come across an old set of steel irons that have a lot of rust on them, think about using WD-40 to clean them up.
How Do You Shine Dull Golf Clubs?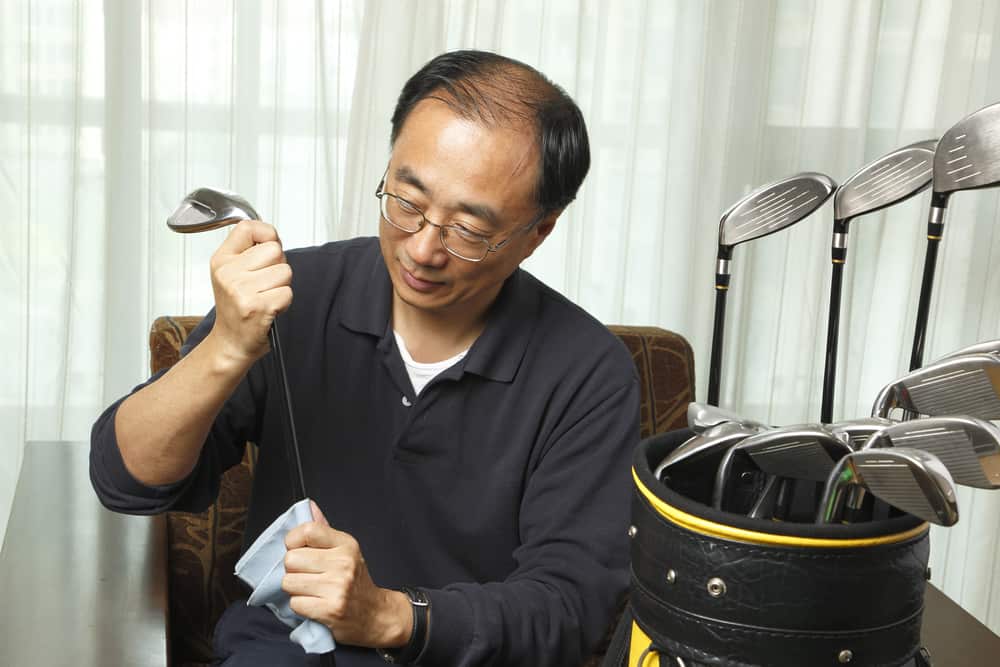 Golf clubs are a bit like fancy cars.
When you drive the car off the lot, the car's value will drop considerably.
Golf clubs tend to drop in price almost immediately after you hit them.
Most golfers don't care as long as the clubs are high functioning and they can hit great shots.
However, if you want your dull golf clubs to really shine, you have to get a chrome polish.
Most golfers don't like chrome polish because it can have an impact on the way that the ball flies off the clubface.
The biggest part of this process is to make sure that you take all of the polish off the clubface before you go and play golf.
Essentially, it's a lot of work.
The best bet here is to keep your clubs clean, wash them often, and appreciate them for what they are for.
If you have a set of golf clubs that you are retiring and putting on display, you can spend a bit more time polishing and making sure they look perfect.
What Will Take Rust Off Of Golf Clubs?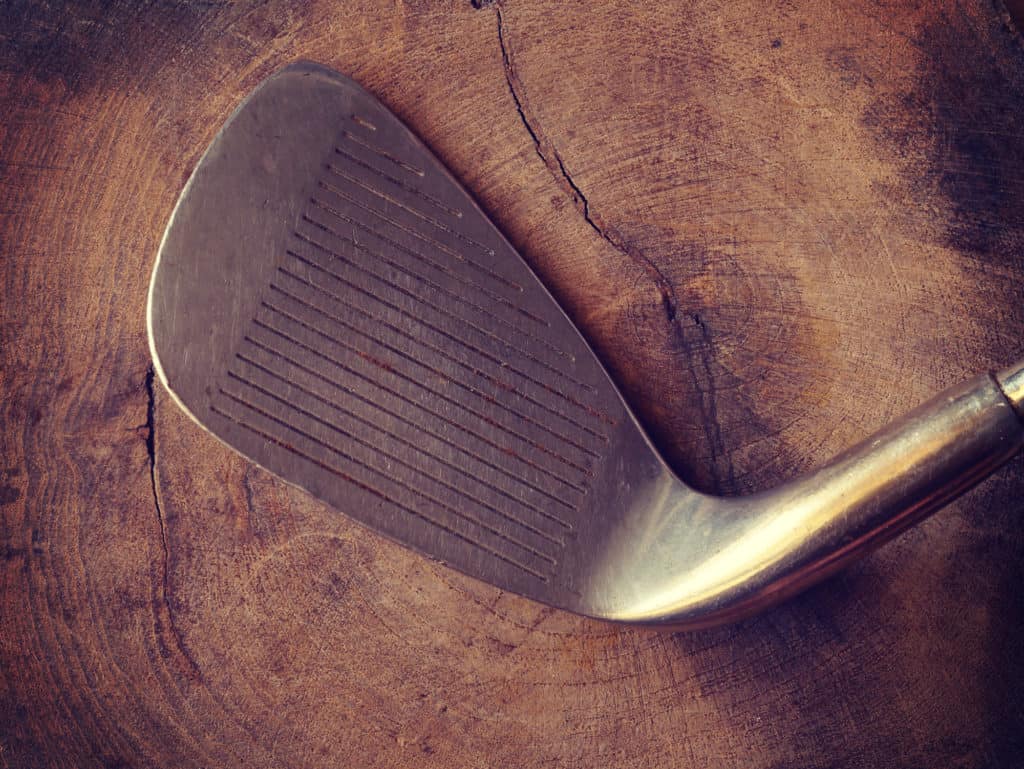 Rust can come off of golf clubs with WD-40.
However, if you have not let the rust sit on the golf clubs for all that long, you may be able to just wipe the rust off.
If you just played golf in the rain and you look at your clubs the next day and find that a thin layer of rust has started to form on the clubs, chances are a microfiber rag can help you wipe it right off.
The rust, when it is newly formed, likely does not affect the actual performance or chemical makeup of the club.
Instead, you can simply just wipe it off, and your club will look good as new.
This happens to many players that get caught in the rain and have to get off the golf course quickly.
How Can I Make My Golf Clubs Last Longer?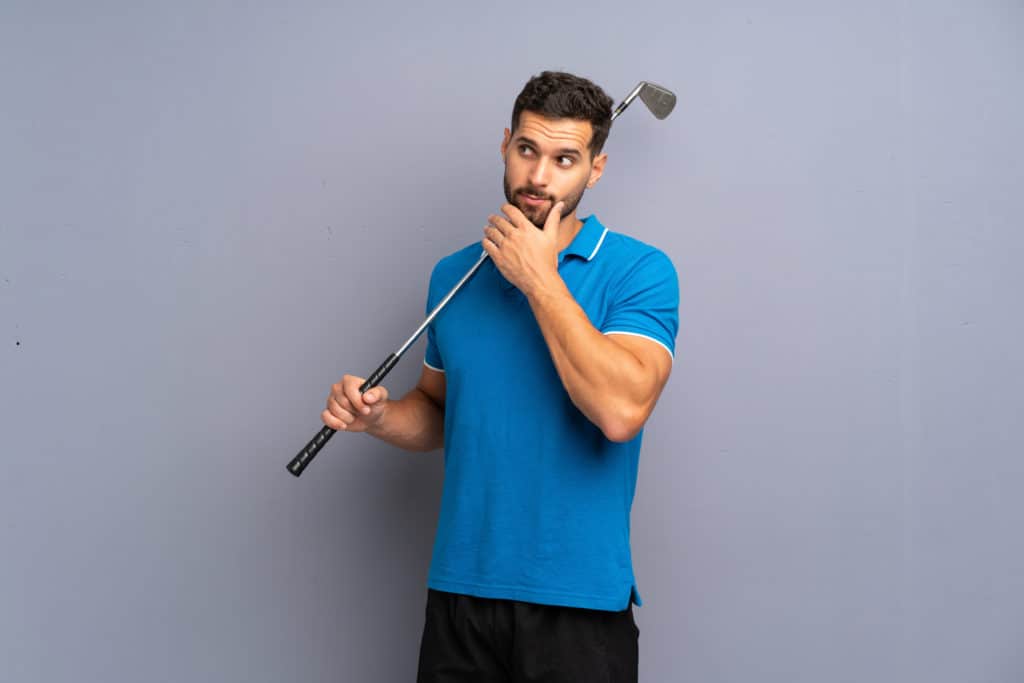 Vaseline on golf clubs is not going to help them last longer.
Although it will certainly fill in the grooves of the club to make it so that there is less spin, it doesn't really protect them long-term.
Golf clubs can last longer by cleaning them after you play, using good quality golf balls, and ensuring that you don't expose your golf clubs to rough conditions.
There are three parts of the golf club you need to take care of: the club head, shaft, and grip.
The club head is the most important part to maintain as it is the most expensive and the most difficult to replace.
If you break a golf shaft, you can replace it. If you need a new grip, you can replace it.
The club head is much different, however.
Some golfers will use headcovers on clubs that are titanium, and they are there to protect the clubhead from getting damaged.
Conclusion
Vaseline on golf clubs has become popular and unpopular through the years.
This is something that is not worth doing.
Not only is it against the rules of golf, but it also makes a mess of your golf clubs.
If you want to learn to reduce spin on your golf shots, try to work on your swing path.
The swing path will help ensure that your club delivers the proper spin rate to the golf ball.
Even if you are not playing in tournaments, it makes sense to use golf equipment that is USGA-conforming and allows you to play the game as it is designed to be played.