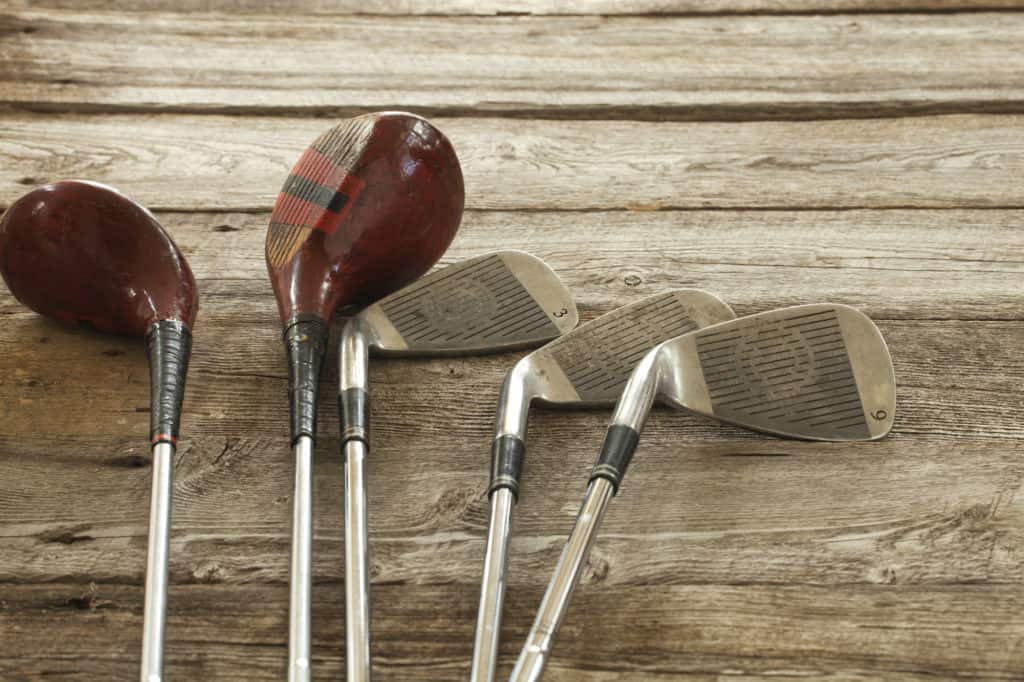 Sometimes steel golf shafts will start to rust.
This is not a good thing for your golf clubs and, if left unattended, could lead to some more significant damage.
In this guide, we will give you the steps to remove rust from your golf club shafts.

Removing Rust From Golf Clubs Shafts (Step-by-Step)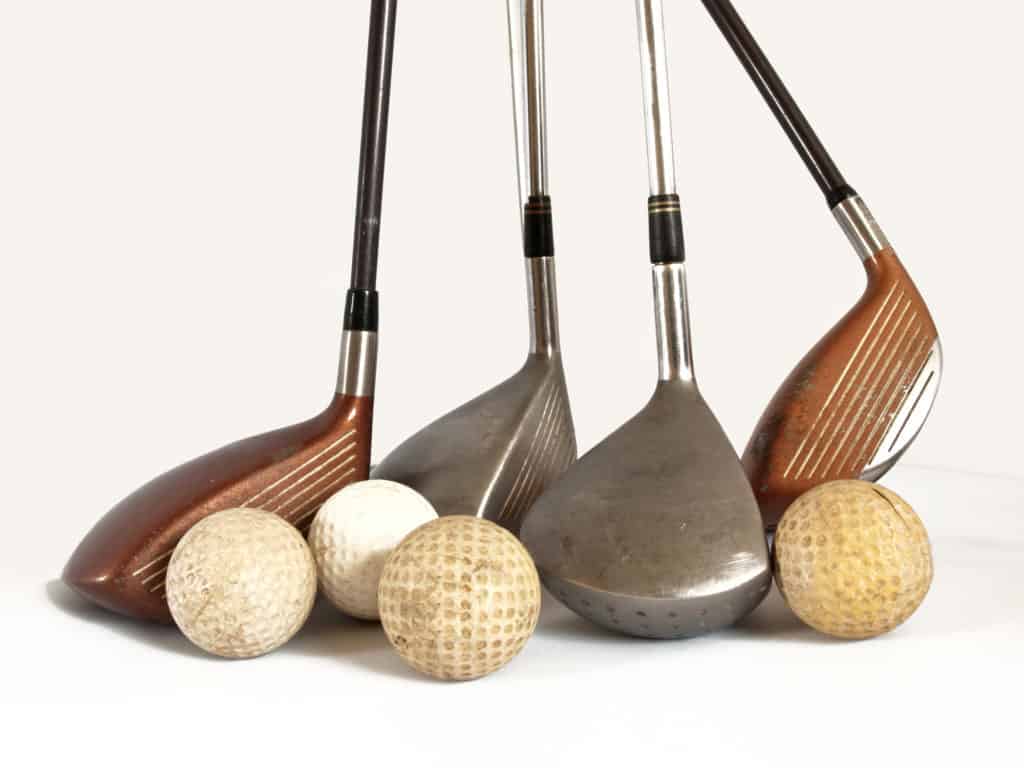 Step 1: Assess the Damage
The first thing you will want to do is assess the damage to your golf clubs.
Take all of your clubs out of your bag and check for any rust on the shafts.
Rust spreads quickly.
Chances are if the conditions were right for rusting to happen on one club, it is likely happening on several of your clubs.
Once you have gathered all the clubs that you will need to work on, you can move to the next step.
Step 2: Supplies Needed To Remove Rust From Golf Club Shafts
Now you will need to get all the supplies for cleaning your shafts.
You will need soap, water, a few rags, vinegar, and a towel.
Sometimes you will end up needing a rust remover, but this is not always the case.
Step 3: Wash and Rinse
Depending on how long the rust has been on the golf clubs, it may come off with just soap and water.
Prepare a mixture of soap and water and dip a microfiber or cotton rag in the mixture.
Use this rag to wipe down and wash the golf clubs where the rust is accumulating.
Sometimes this step will be all that you need to fix your rust problem.
Most golfers will have to move to step four to remove all the rust.
Step 4: Vinegar
Vinegar works very well to remove rust.
Soak a rag in some vinegar and scrub your club with it.
Do not use a brush or any harsh abrasive materials.
These materials will end up scratching the steel on your shafts, and you don't want to create more damage.
If a little scrubbing with the vinegar rag does not seem to be removing the rust, you should soak the rag in vinegar.
Then take the soaked rag and wrap it around the shaft of your golf club.
Let this sit on the club for about five minutes.
After five minutes, you can remove the rag and see how the golf clubs looks.
At this point, the rust should be mostly gone.
If you still see rust, then move to step five.
Step 5: Rust Remover
If the other steps have not worked to help you clean the rust off of your golf shafts, you can use a rust remover.
A rust remover will be a more robust and harsh chemical.
You will want to make sure that they follow the directions precisely, so you don't cause damage to your golf clubs.
Here is a recommended rust remover.
If for some reason, the rust remover does not work, then you will need to speak with your local golf professional.
At this point, chances are your golf clubs may need to be re shafted.
The professional will be able to inspect the clubs and see how severe the rust damage is.
If it extends well into the shaft, this could be a weak point in your golf shaft.
You won't need an entirely new set of golf clubs, but you will very likely need to get new shafts put on your clubs.
Step 6: Maintenance
If one of the above steps worked to clean the rust off your clubs, then you should rinse them, dry them, and put them back in your golf bag.
To prevent rust from happening again, you should make sure your golf club shafts always stay dry.
People think about cleaning club heads and grips, but they don't pay much attention to the shafts.
If water sits on the shaft, it will eventually start to rust it.
Please pay attention to where you store your golf clubs and make sure you have them in an ideal location.
How Can You Remove Rust From Golf Club Heads?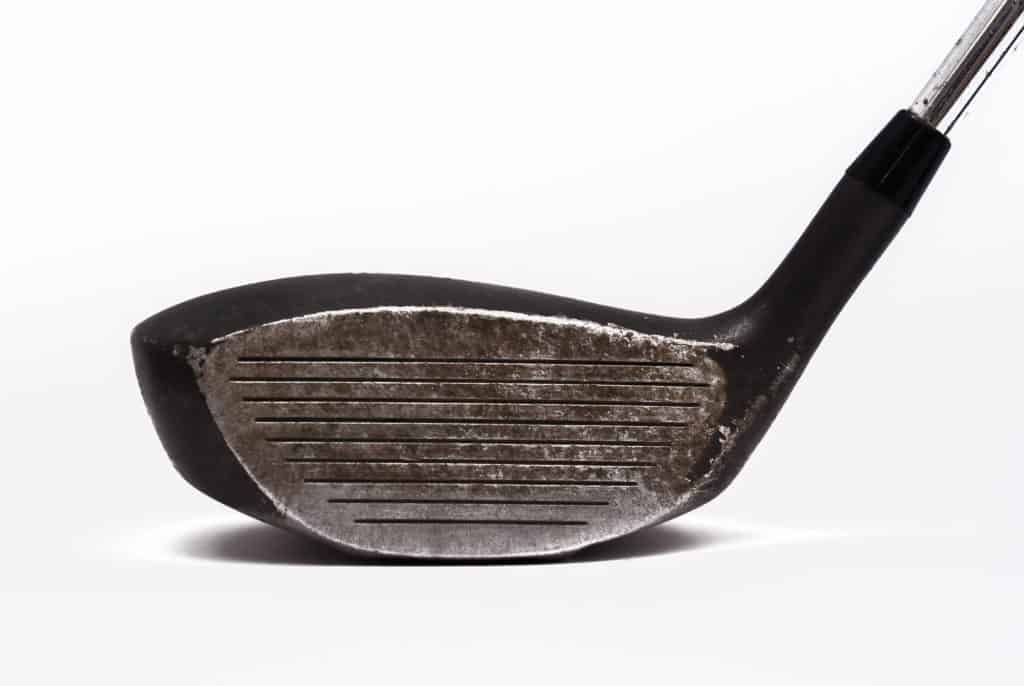 Golf shafts are not the only part of your golf club that is subject to rust.
Many golf club heads and their grooves will also start to show rust.
You will find that this happens most often with your wedges.
A few reasons for this include the amount of use the wedges get, the sand and dirt they are exposed to, and the thicker wet grass.
If your golf clubs end up getting rusty, you can follow the same procedures as above.
Since it is a bit easier to clean club heads in a bucket, you can let the heads sit in the vinegar for a few moments.
We don't recommend letting them sit for extended periods or overnight.
This is just not necessary.
It is best to treat the rust on your golf clubs as soon as you see it starting.
Rust will spread quickly.
How To Prevent Rust On Golf Clubs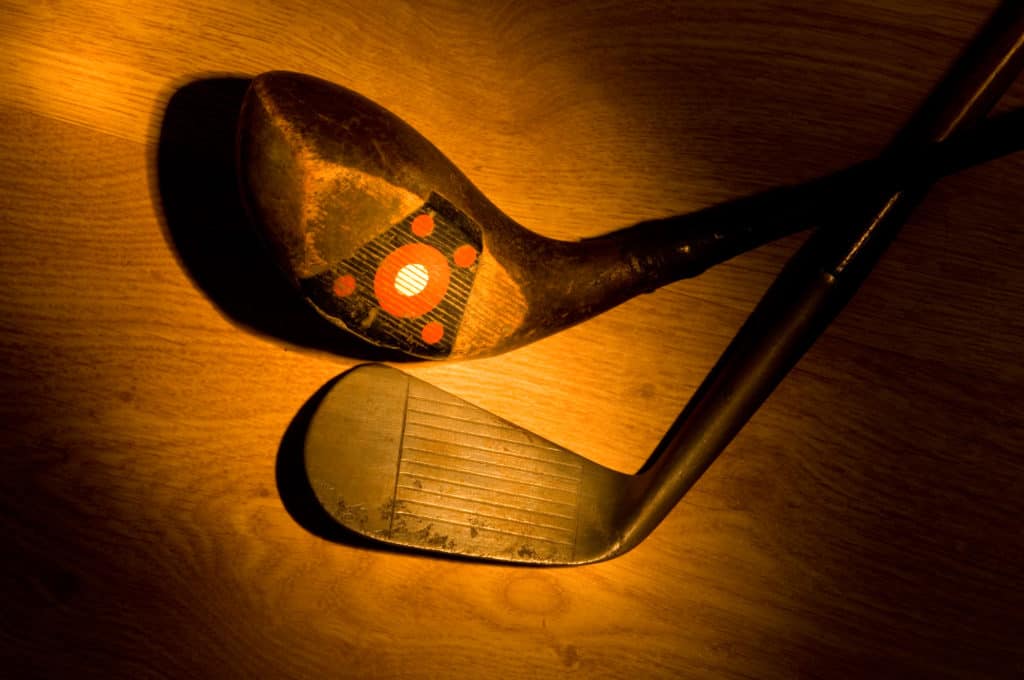 Some golfers will never experience rust on their golf clubs.
Others will have to deal with this issue quite often.
Sometimes rust issues can be related to climate, other times they are created when clubs are not properly taken care of.
If you want to try and prevent rust from being an issue with your clubs here are a few key steps you can follow.
Drying
Each time you use your golf club, make sure it is completely dry before you put it in the golf bag.
Get an excellent golf towel and leave it attached to your bag at all times.
Having a towel Is a big part of making sure your clubs stay in excellent condition.
Although you may be used to cleaning and drying your club head, you must consider the shaft and grip as well.
You may notice this as a problem both in the morning when playing on a dew-covered course or when playing in the rain.
Inspection
It also pays to keep a close eye on your golf clubs.
When you get home from a round, check and make sure they are clean and dry.
If they are not dry or clean, treat the issue immediately.
The more often you stay on top of golf club maintenance, the easier things will be to keep in good shape.
If you ended up playing golf in the rain, don't store your golf clubs in the bag overnight.
Take them all out of the bag and lay them flat on a towel to dry.
Even if the clubs are dry when you put them away for the night, they may get wet from the golf bag itself being wet.
Storage
If you live in a hot and humid climate, it is best not to store your clubs outside.
If you have an indoor closet where you can place the clubs, you will have much fewer issues with them long term.
Basements, garages, and trunks of cars tend to be the worst from a moisture perspective.
Should You Use Steel Wool To Get Rust Off Your Golf Clubs?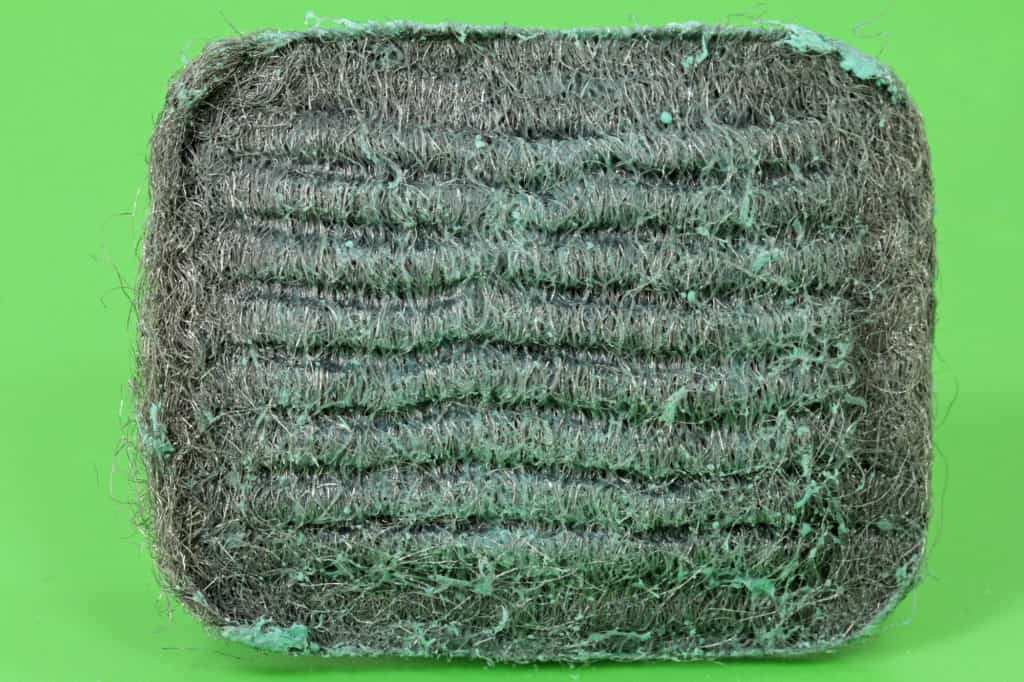 In our step by step guide, we recommend using vinegar and a rag to get the rust off of your golf clubs.
Many other guides will tell you to use steel wool.
If you decide to use steel wool, you must make sure that it is a very fine grade.
Traditional steel wool is going to cause tiny scratches on your shafts.
Although you will likely be the only one capable of seeing these scratches, you will very likely be creating a small imperfection in your golf club.
This is just not necessary.
If you can use a chemical reaction between the vinegar and the rust, you won't need to worry about scratching or damaging your golf clubs in any way.
How Do I Polish Golf Clubs?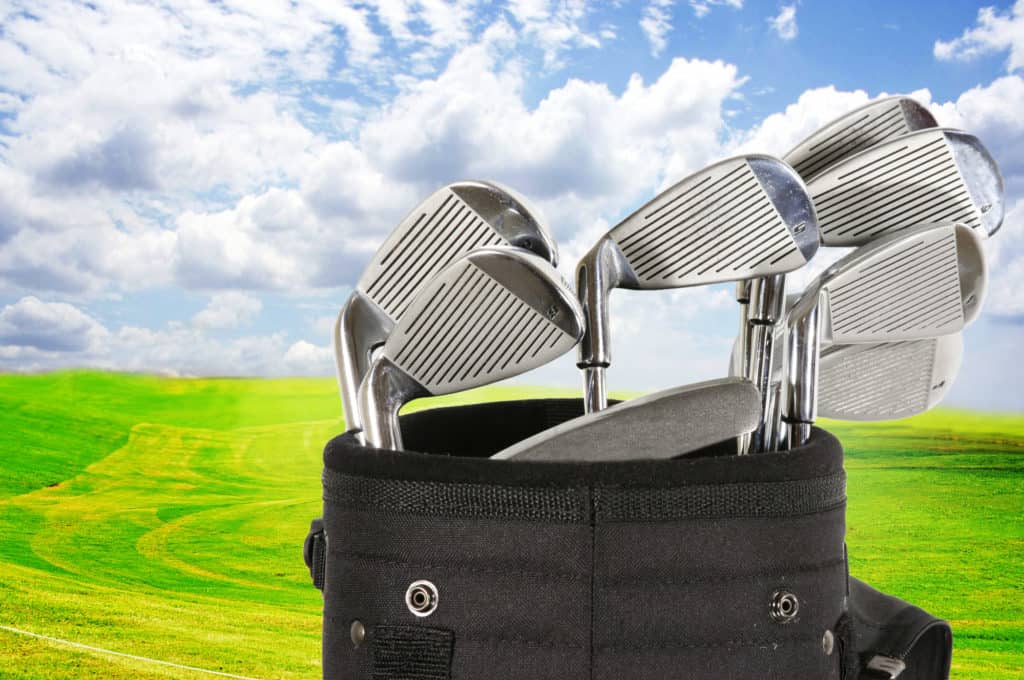 Now that you have your golf clubs rust-free, you may be wondering about polishing them.
Many golfers will polish their golf clubs to try and restore that factory finish that they came with.
The process is not hard, but it can make a big difference in the way your golf clubs look.
Before polishing your golf clubs, you must make sure you have completed the process of cleaning and removing rust.
If you try and polish a dirty or rust-covered golf club, you are making a mistake.
You can purchase a metal or car wheel polish to get your golf clubs looking great.
We like the spray-on versions because you can get this done very quickly.
Simply spray the polish on your golf clubs and then let it sit for a minute.
Once it sits, you can take a rag or towel and wipe off any of the excess polish.
You should be able to see your golf clubs get visibly brighter.
Let the golf clubs dry for a while before going out to the golf course.
One of the best things about polishing your golf clubs is the fact that it will help protect them from rusting.
This small barrier will make a difference when it comes to rust starting on the club.
While you have the polish out, you may as well run the rag along the shaft of the club.
Most people worry more about the clubhead than the shaft, but it's important to protect the shaft of your golf club as well.
Be careful you do not get polish on the grips of your clubs, this will make them slippery, and it will be difficult to take off.
Why Do Some Golfers Play With Rusty Wedges?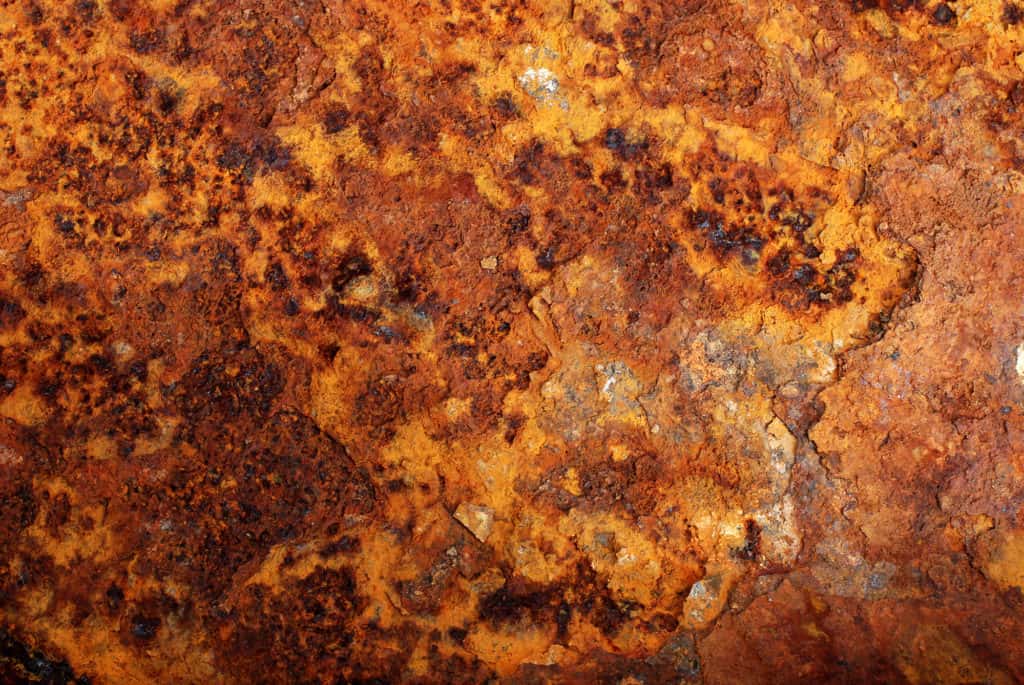 All this talk about rusty golf clubs may have you wondering why some players choose to let their clubs rust over.
Some golf wedges are even designed to rust after a few rounds.
For many years it was believed that wedges with extra rust on them would spin more.
This was because Bobby Jones once commented on that.
However, this has been studied and tested, and wedges with extra rust do not spin more.
There are a few benefits that some better players say they feel with a rusty wedge.
A rusty wedge tends to have much less glare in the sunlight.
For a while, wedges were being made in these very bright chrome finishes.
Finally, golf club manufacturers caught on to the idea that these clubs are more difficult to see in the direct sunlight.
Some companies, like Vokey, started making wedges with oil can finish.
This has certainly progressed, and now each wedge company has several different options when it comes to the finish and color of a wedge.
Some wedges are going to be black in the finish; others are blue and darker silver as well.
The idea of letting your wedge rust so that you can see things better has started to fade with the introduction of these other colored club heads.
You may even see some tour players with some rust on their wedges.
What you won't see is rust on all of their clubs.
It is very rare to see a player that has rust on the shaft or club head of their seven iron.
There is just no reason for this, and by the time this rust starts spreading, you may end up with a mess on your hands.
Conclusion
Having a little rust on the bottom of your sand wedge is not a big deal.
You will want to make sure you tend to it, but it is not as big of a problem as rust on the shafts of your club can be.
Your golf shaft is made of steel, but if it not treated properly over time, it could start to deteriorate.
If you have ever had to replace the shafts in your irons, you can relate to how expensive this can be.
All you need to do is dry your clubs after a wet day on the golf course and use a little vinegar from time to time to remove rust.
If you follow these simple tips, you won't have to worry about replacing your golf shafts any time soon.