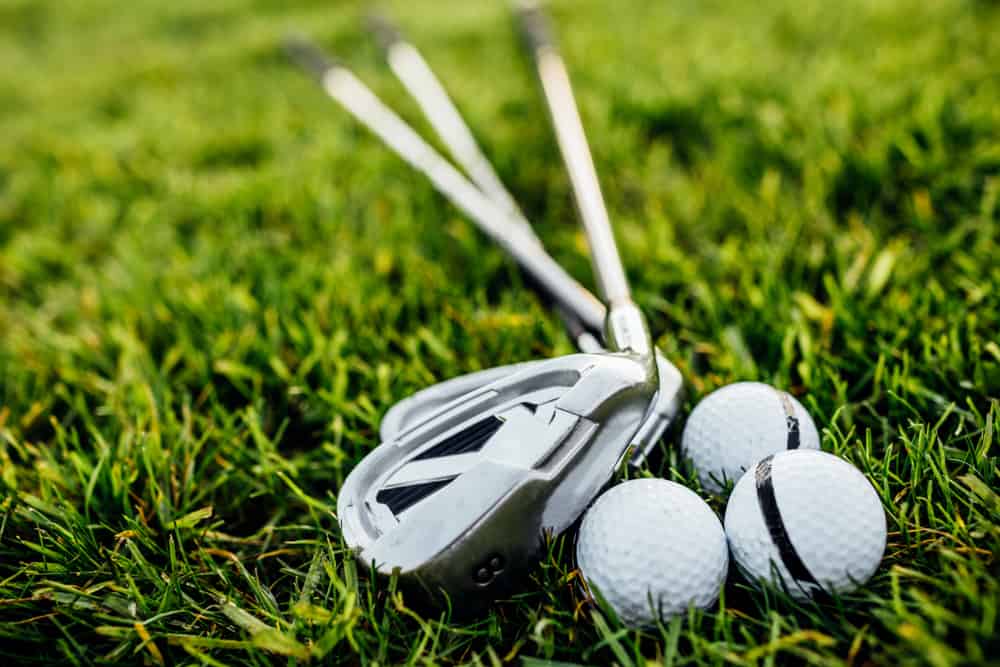 Forged golf irons are becoming more and more popular.
It really doesn't matter if you are a three handicap or a 30 handicap.
Understanding the types of golf irons on the market will only help you become better prepared for the course.
Forged irons are available from almost every golf manufacturer on the market.
If you are curious whether or not you understand what a forged iron is and exactly what a forged iron is for, we have all the details you need.

What Is A Forged Iron? (Explained)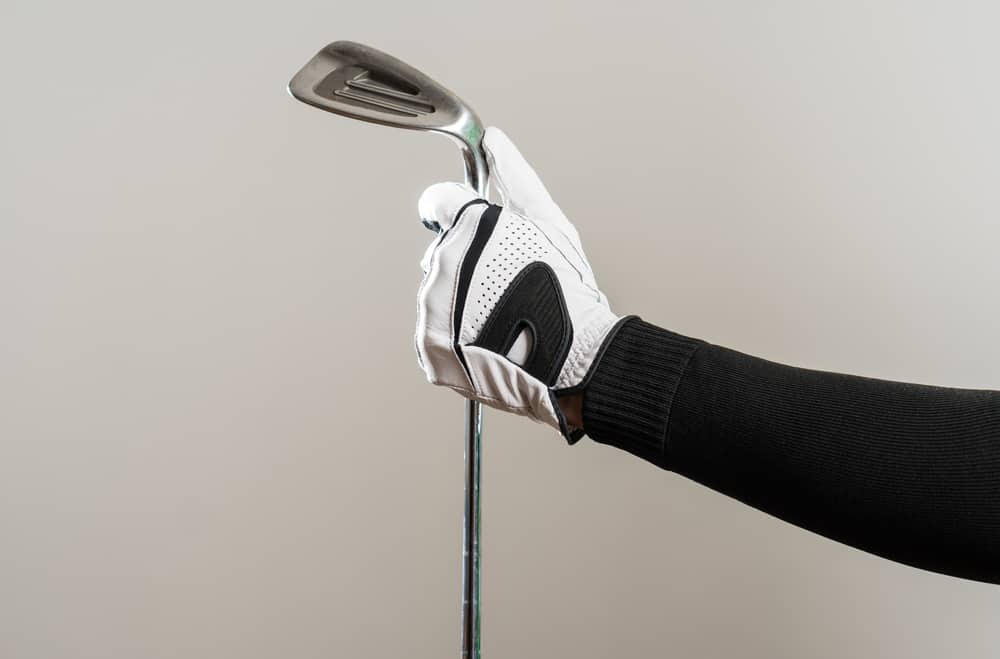 A forged iron is a golf club that is made with one solid piece of metal.
This piece of metal is formed and shaped and stamped to provide an incredible feel and performance on the golf course.
If your iron is not forged, chances are it is a cast iron, also sometimes called a cavity back iron.
However, cavity back irons can have forged faces.
The lines between forged irons and cavity back irons are becoming blurred.
However, the way that these golf clubs are made is entirely different, and it leads to some differences in performance.
Are Forged Irons Better?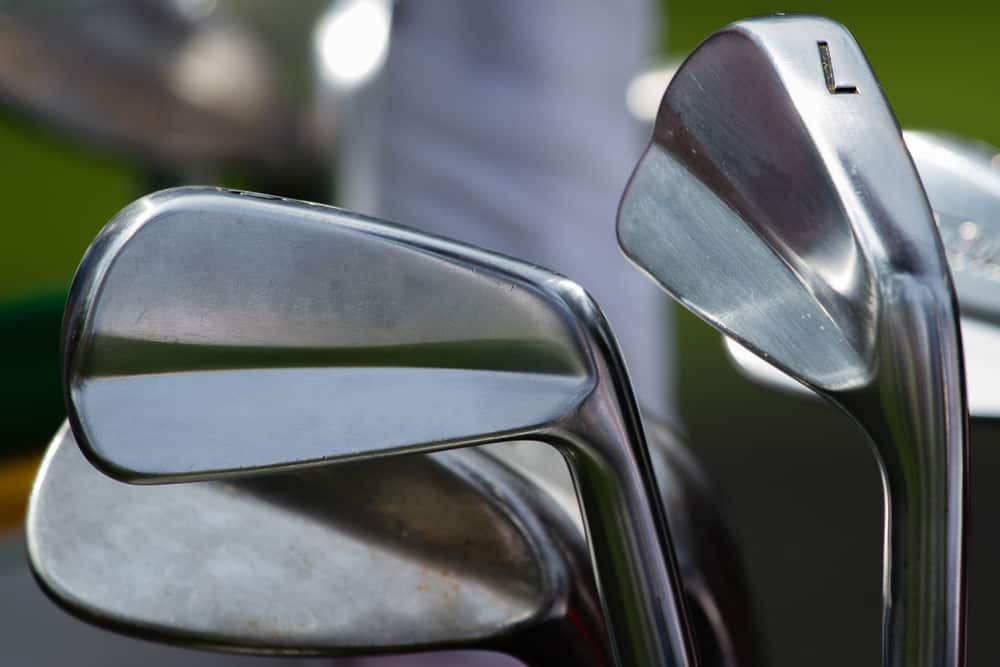 Many golfers will tell you that forged irons are better than cast irons.
Of course, there are both positives and negatives to any golf club in the game.
Here are some things about forged irons that are well worth considering if you are in the market for new golf irons this year.
1. Feel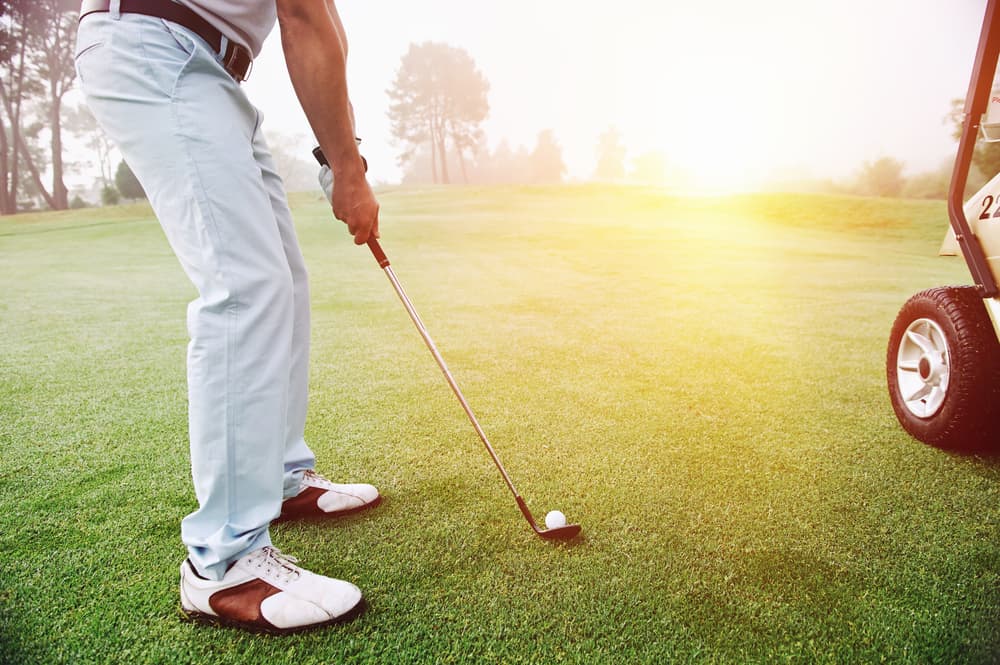 The feel of forged iron is typically a bit better than the feel of cast iron.
The reason that this happens is that the club is so stable at impact.
Since it is a pure piece of metal, you can expect that there is very little vibration when you make contact with the golf ball.
However, with the impressive technology and improvements we have seen in cast golf clubs, it's hard to say that these clubs are horrible.
In fact, many golfers will tell you that they can't tell the difference between a cast and a forged golf club.
Low-handicap players and professionals are able to tell the difference because their game is a bit more refined.
However, most beginners, mid-handicappers, and high handicappers have a hard time telling when the feel changes.
With a lack of consistency, feel often becomes a lesser concern for these types of players.
2. Forgiveness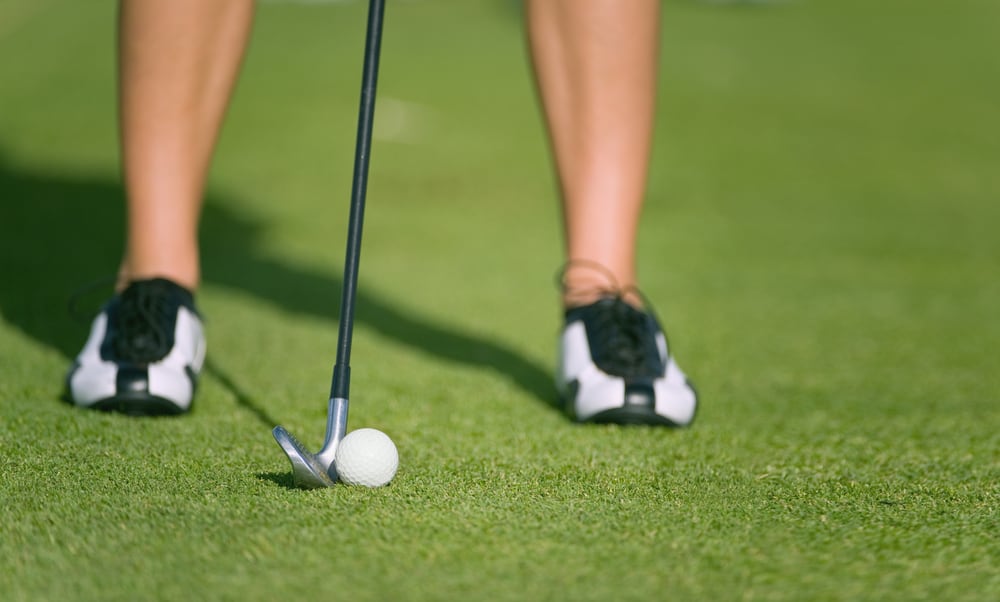 The forged golf irons are typically made for low-handicap golfers.
Therefore, the models that these clubs are made in are not all that forgiving.
Forged irons are not necessarily less forgiving just because of how they are made.
Instead, they can be less forgiving based on the model they are designed into.
In future years we will see more and more forged forgiving irons come to the market.
3. Distance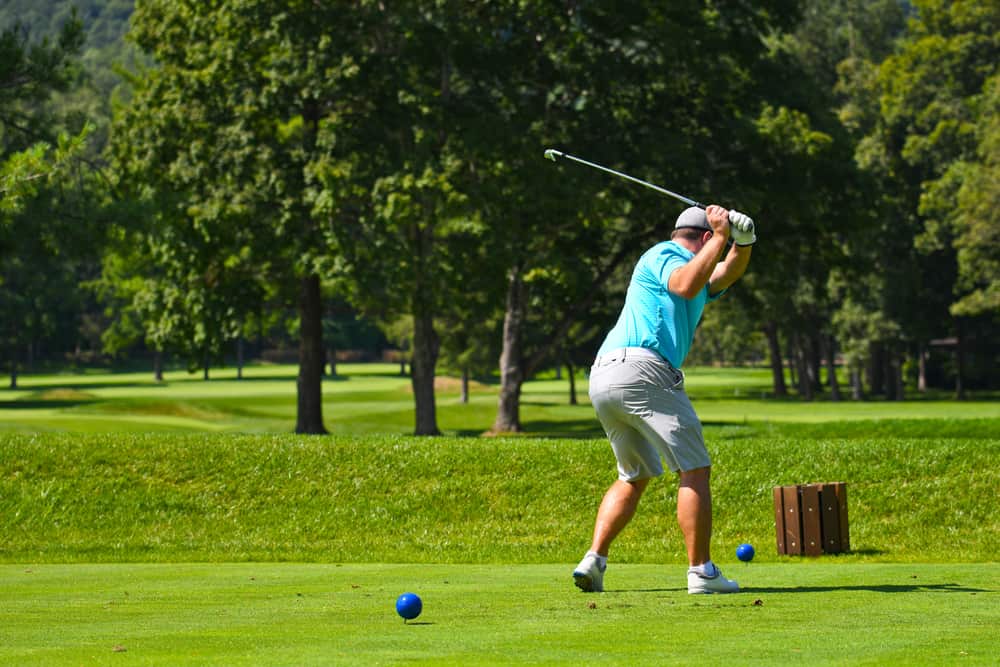 Forged golf irons are not necessarily longer or shorter than cast irons.
In fact, to see how a golf iron is going to perform from a distance perspective, the first thing to look at is the loft of the club.
If the loft of the irons is lower, chances are they are going to fly considerably further.
The forged technology should not cost you distance, but loft on a golf iron will.
If you want a forged iron that also flies a long way, stay away from blade-style clubs and look instead for something called a player's distance iron.
4. Longevity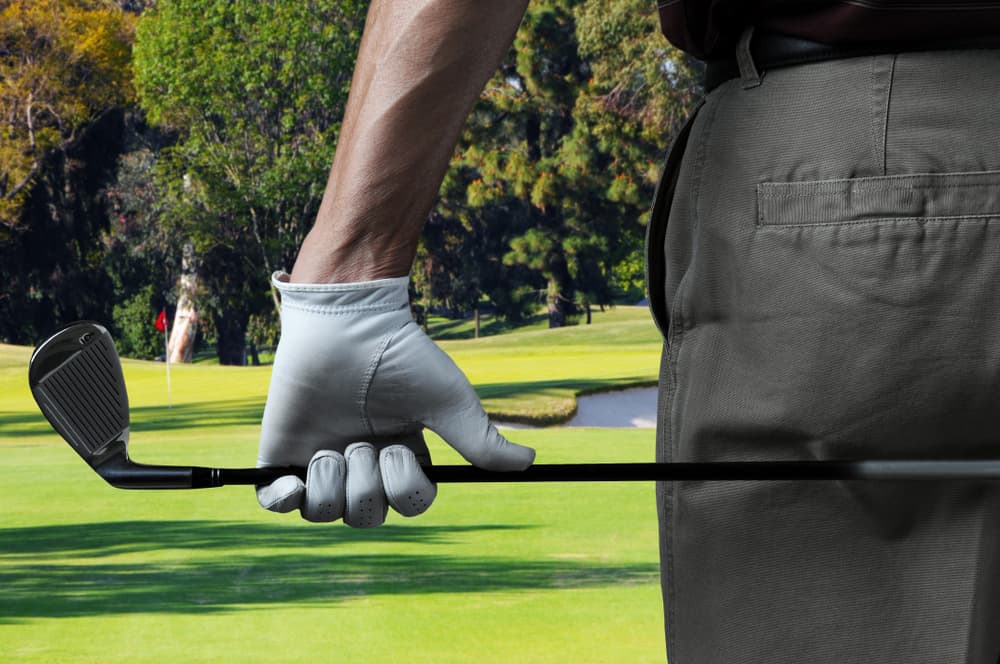 Forged golf irons hold up for quite some time.
Most of these irons have a higher starting price than other golf irons on the market.
The manufacturing process requires using only premium materials and ensuring that the groove technology and manufacturing are perfect.
This is why companies like Titleist, TaylorMade, Callaway, and Mizuno charge a premium for their forged golf irons.
What Is The Difference Between A Forged Iron And Cast Irons?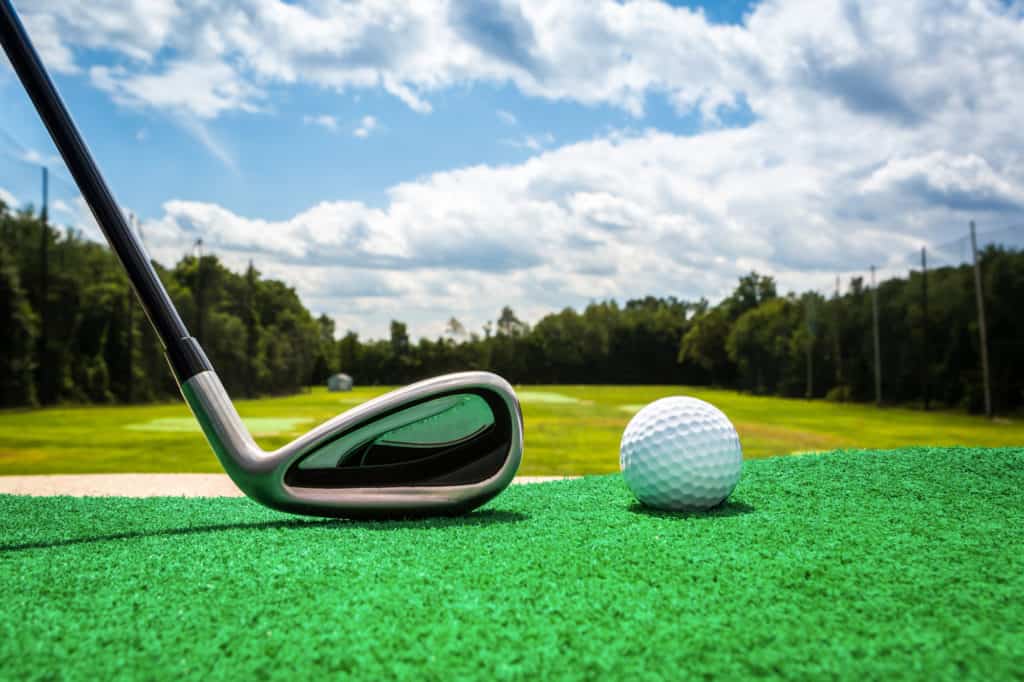 The major difference between forged iron and cast iron is how these clubs are made.
Manufacturing a forged iron requires taking one piece of metal and turning it into a golf club.
This process takes a lot of precision, hard work, and time.
In addition, only premium materials can be worked with, or the final product will not have the proper technology.
A cast iron is made by putting several pieces of a golf club together to combine into one high-performing unit.
The cast irons are a bit less expensive to manufacture because it is a matter of putting pieces of a club together as opposed to manufacturing a complete body from a single piece.
With these differences in manufacturing, you will also notice differences in the pricing of the clubs.
The more time a company has to spend manipulating the club, working with it, and eventually creating the finished piece, the more it costs the end user.
It's rare to find a set of forged irons for less than $1,000.
Who Should Use Forged Irons?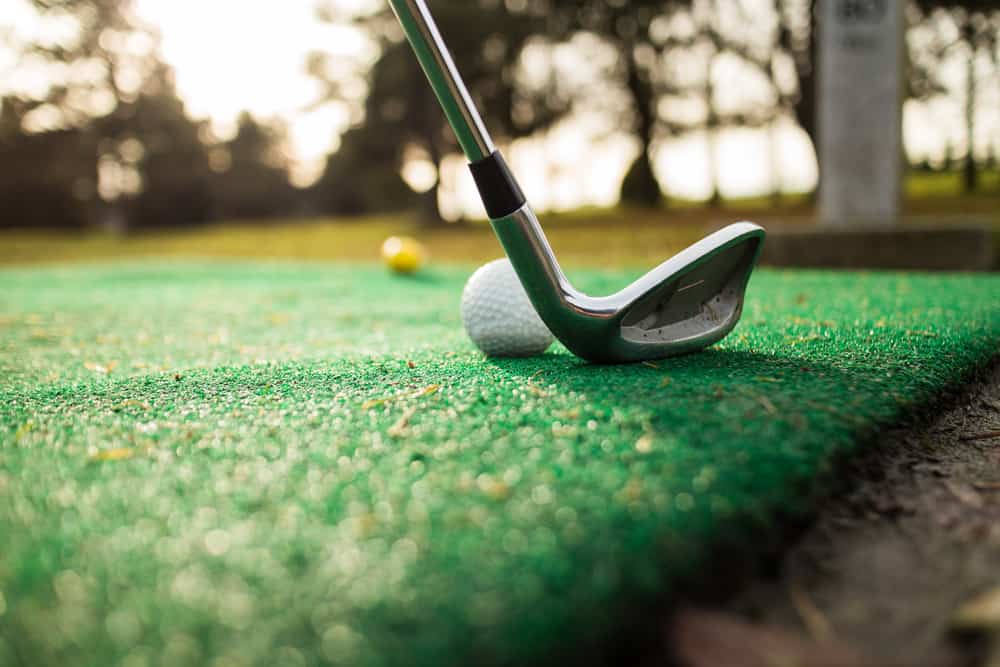 Forged golf irons are not necessarily for everyone.
As great as these clubs can be from a performance standpoint, there are very few forged irons that are considered super game improvement irons.
Here are some details on who should use these forged golf irons to take their game to the next level.
1. Low Handicappers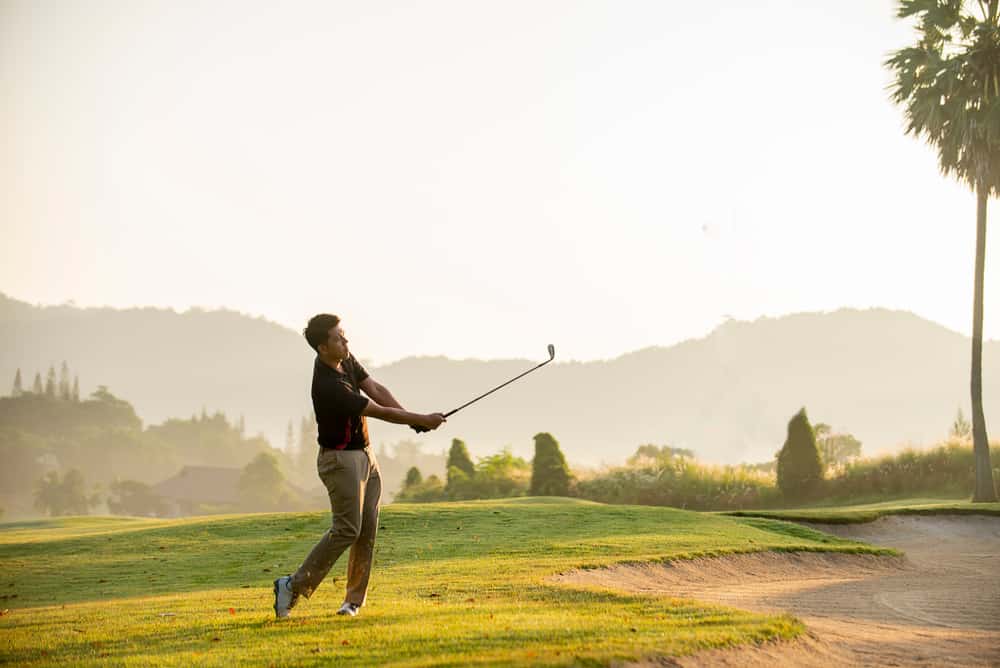 Low handicappers and scratch golfers should almost always use a forged golf iron.
These clubs have the specifications necessary to help players that want to improve their overall performance on the course.
The low handicappers should make sure that the forged golf clubs are the proper model and style for their game.
In addition, custom fitting with forged irons is essential.
Have the clubs custom fit so that the lie angle, length, and overall fit are correct.
Low handicappers that invest in a set of forged blades tend to stick with them for years to come.
2. Mid Handicappers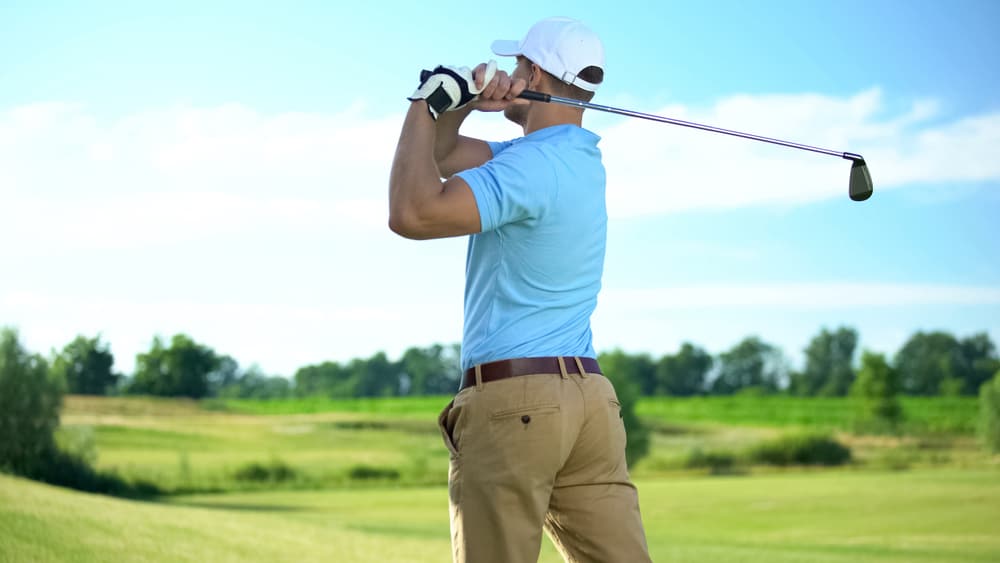 Mid handicappers can sometimes find forged irons a good fit because they can bring another element of performance to the game.
Many mid-handicappers are at the point that they can hit a ball straight.
In addition, the mid handicappers will find that the shaping of the forged golf irons tends to be a bit more preferable when compared to the cast irons.
Forged irons can be made a bit thinner and sleek looking.
The result of an iron that looks like this is that players often have more confidence when it comes to working the ball.
For mid-handicappers ready to hit a draw or a fade, the forged iron is a great choice to consider.
3. High Handicappers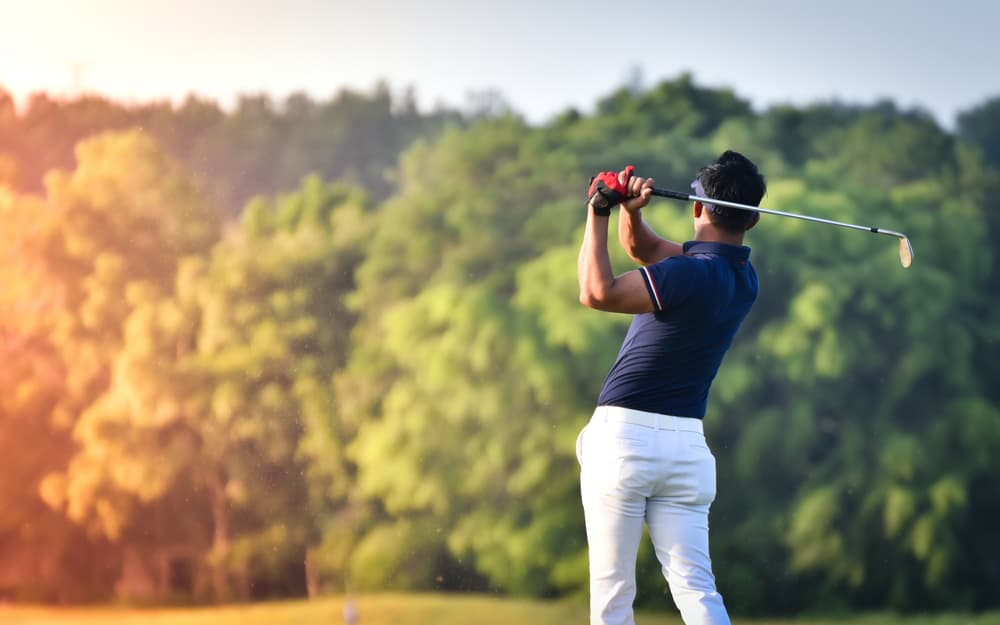 Some high handicappers have been around the game of golf their entire lives.
Chances are that even though these golfers are not the best ball strikers, they know exactly what a pure hit feels like.
High handicappers who are interested in this forged feel can look for a game improvement-type club that has a forged face.
These options are limited, and the pricing is high, but they do have some options out there.
Of course, you will want to stay away from forged blade-style irons as these are not necessarily the right fit for a higher handicap player.
Do All Pro Golfers Use Forged Irons?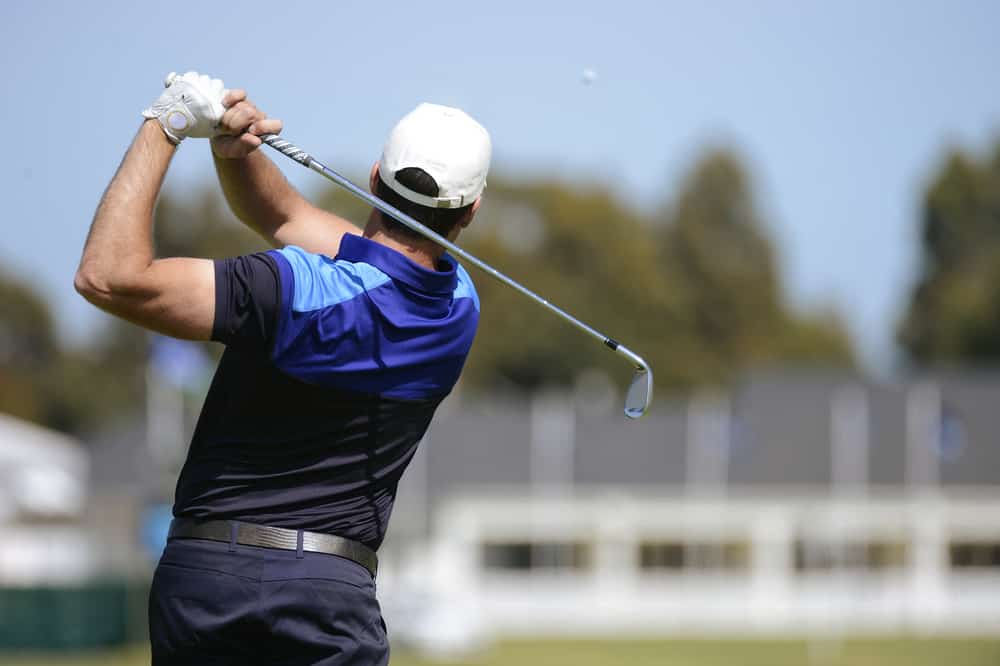 Almost all professional golfers play with forged irons.
Golf professionals can choose clubs they want to play with or that their sponsors recommend, but most of these are forged irons.
Again, with the way that forged irons are made, you will notice that the clubs are pure feeling and incredibly workable.
These are features that professional golfers are always looking for.
It's very rare to see a professional golfer using a cast iron.
The limitations of cast iron will keep professionals from being as accurate as they wanted to be on the course.
In addition, even though some forged irons can cost you a few yards of distance, professionals will give up these few yards to get the ball closer to the hole.
Do Forged Irons Wear Out Faster?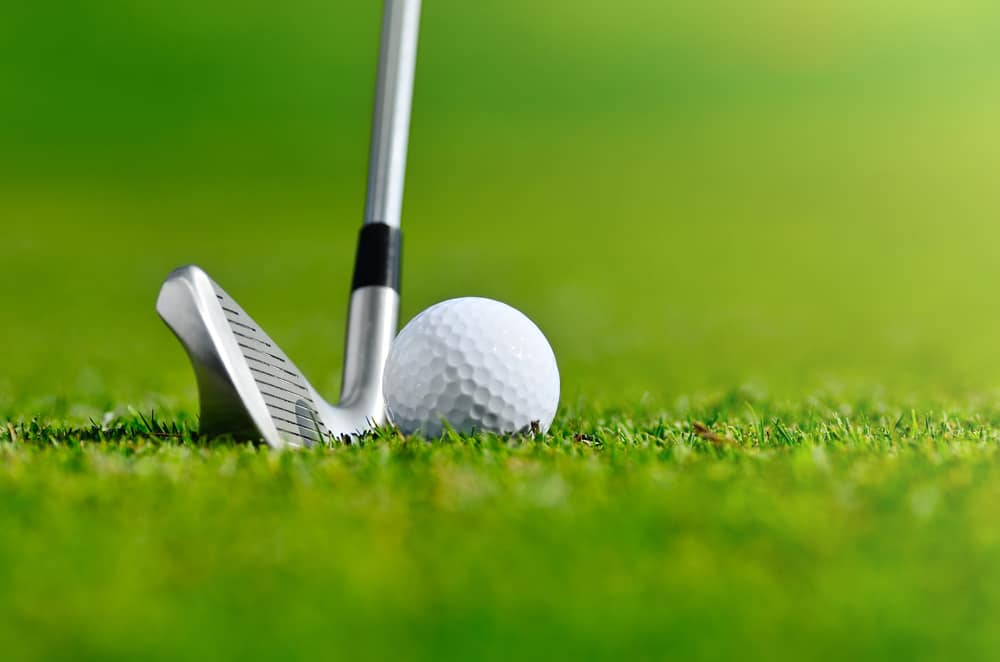 One of the downsides of forged irons that golfers always have worried about is whether or not they wear out faster.
The good news here is that the forged irons do not wear out faster.
In fact, forged irons hold up just as long as cast irons, for the most part.
How long an iron lasts depends on how much you use it, along with which brand you choose to start with.
Forged golf irons are now often treated with a new heat treatment that companies like Ping and Mizuno use to ensure that the grooves will last considerably longer.
Even for the most avid golfers, investing in a set of forged irons will be well worth it.
Don't worry about what these irons will be like 10 years from now.
Chances are golf technology will have changed so much you will need a new set.
Can Forged Irons Be Bent?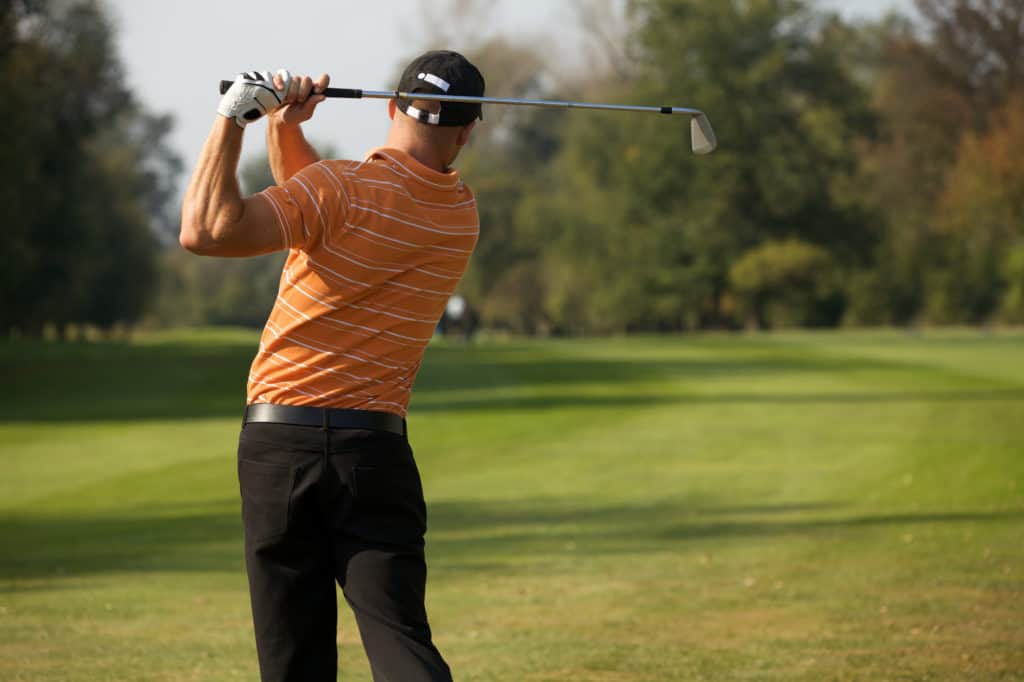 Most of the forged irons ordered in today's golf market are custom ordered.
With the launch monitor and fitting technology we have in place, it pays to ensure that a $1,000+ set of irons is the right fit for your game.
If you order a stock set of golf irons, many times, it can be bent to your specifications, but it will depend on the brand and the amount that it needs to be bent.
We would not recommend ordering a custom high-end set and then trying to bend it three degrees upright or flat.
Instead, order it this way from the factory to ensure it is accurate and exact.
Of course, slight adjustments that need to be made to the irons can easily be accomplished by bending just a bit, but it's best to have them ordered to your needs.
Do Forged Irons Go Further Than Cavity Back Irons?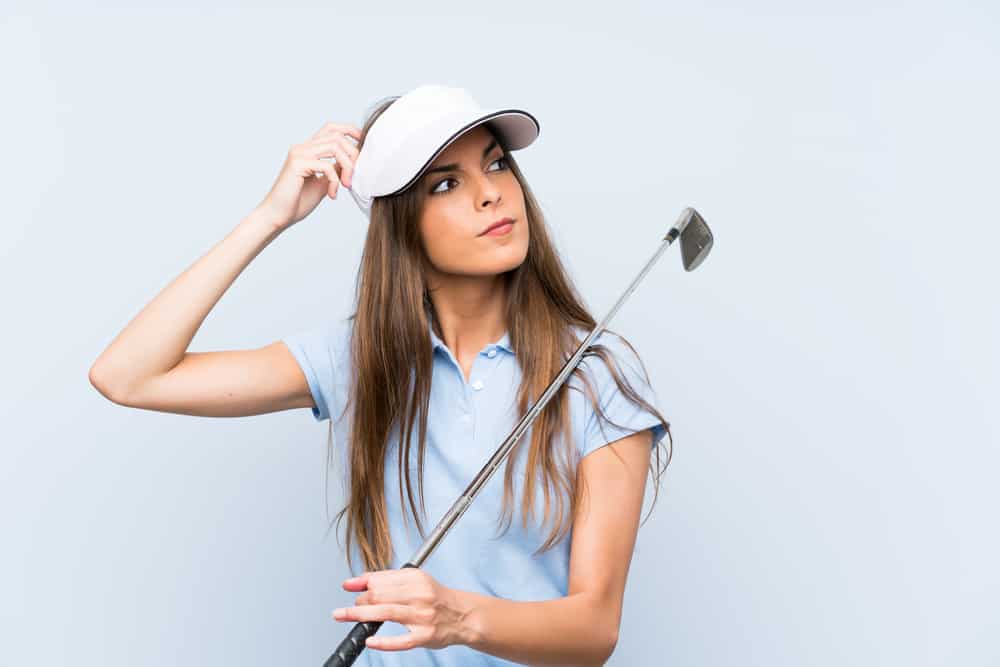 Forged irons do not necessarily go further than cavity back irons.
With the modern distance technology that you see in golf clubs, you have to look at each club individually.
Comparing distances from a forged and a cavity back is much too broad.
Remember that the real difference between these forged and cavity back irons is how they are made, not necessarily how far they go or how forgiving they are.
Forged golf irons tend to have higher lofts than cast or cavity back, so you could even lose a few yards by switching to forged.
Conclusion
We hope you now know what a forged iron is and whether or not it is a good fit for your game.
Forged golf irons genuinely offer the best feel in the game, but you have to make sure your game is ready for it.
The best forged golf irons in the game incorporate a bit of forgiveness and some of the best feel out there.
Mid to low handicappers in search of new golf clubs in 2022 need to at least try a few forged irons out to see how they may work for you.