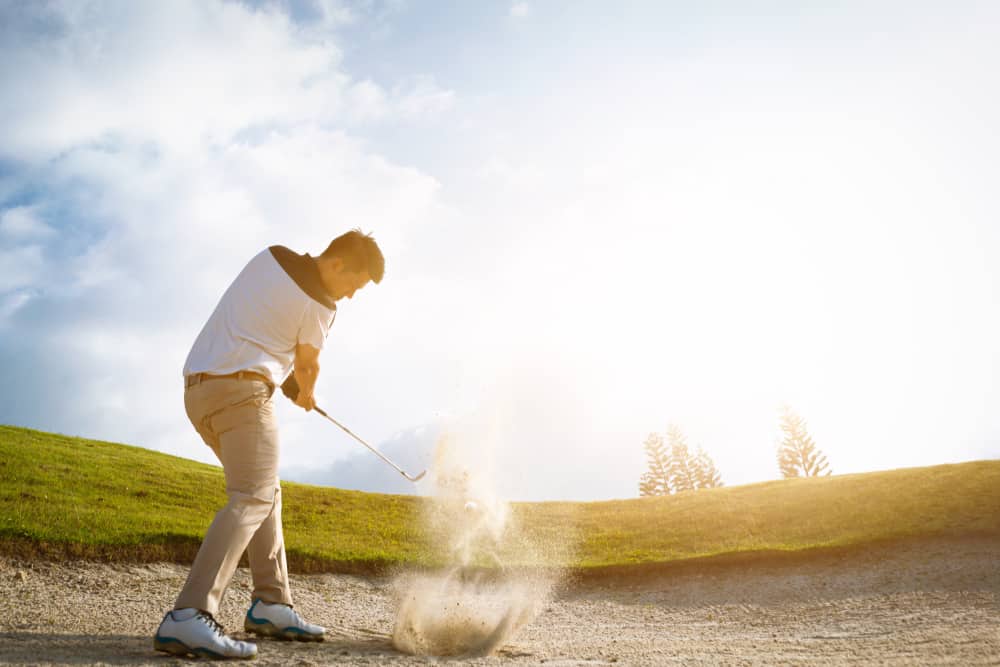 Many people identify themselves as average golfers.
However, have you ever stopped to think what this means exactly?
For some people, average golf seems like a great day on the golf course, and for others, average golf would be a terrible day.
It's important to consider what average golf is so that you can work on your game and compare yourself to other players.
Average golfers tend to put a good bit of time into their games, and they want to improve and get better.
If you are wondering if you are an average golfer or below or above average, we have all the details you need.
Let's take a deeper look into what an average golfer shoots.

What Does The Average Golfer Shoot?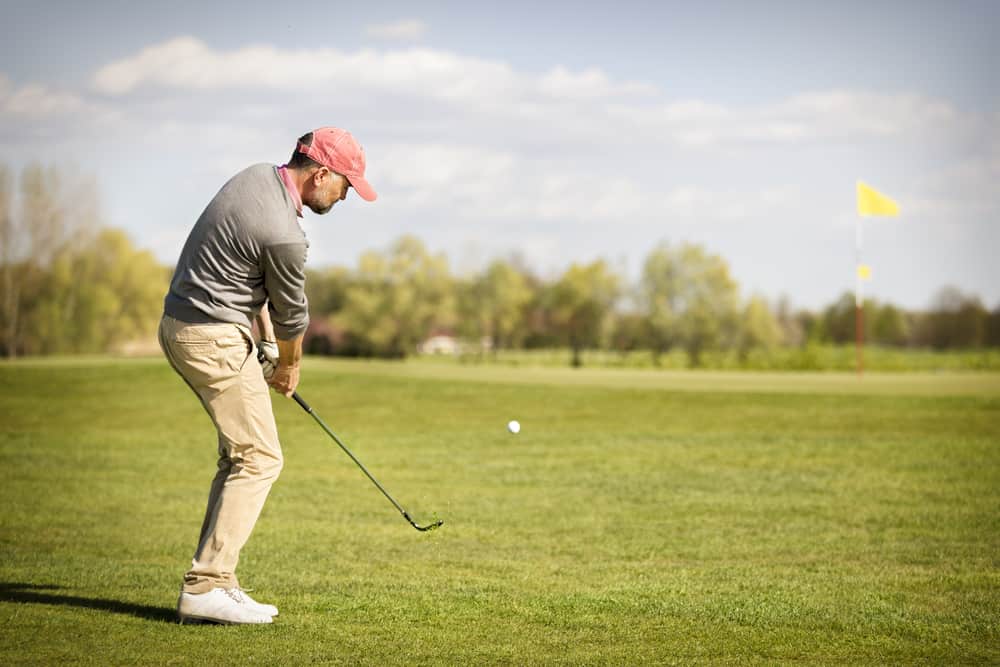 The average golfer shoots about 95.
A score of 95 is about what a golfer with a 20 handicap would shoot.
The 20 handicap is average for players as well.
If you are new to the game, shooting a 95 may seem like an extremely difficult goal, but it is possible with hard work and dedication to the sport.
The idea that an average golfer makes around a bogey on each hole is fairly standard.
Think about a par four golf hole that an average golfer is playing.
The golfers will have to hit a drive, an approach shot, and then two putts to make par.
Average golfers typically mess up a shot somewhere along the way.
This can be a drive that goes into the rough, an approach shot that misses the green, or a three-putt.
This will result in a bogey.
If you can keep your mistakes to just this one shot per hole, your chances of having a great day on the golf course are much higher.
The average golf score for a woman is around 112.
The average golf score for women players is higher for several reasons.
Why Are The Average Scores For Men And Women Golfers So Different?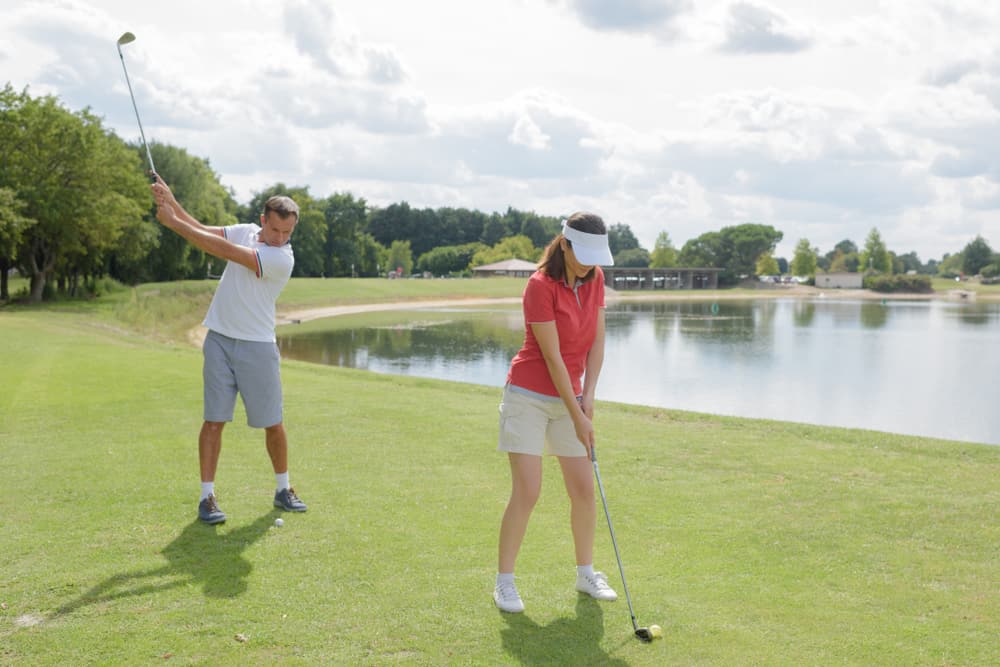 The difference between the average golf scores for men and women is about 15 strokes.
This is a big difference and something that puzzles many golfers.
However, there are a few reasons that you will notice these differences between men's and women's golf scores.
1. Distance
Golfers who can hit a golf ball a long way are going to have an easier time shooting a lower score.
When you can get a lot of distance off the tee box, your approach shot to the green is going to be considerably less difficult.
Women golfers don't have as much strength as men golfers when it comes to distance.
Of course, this is speaking from a very general standpoint of comparing averages between men and women.
There are, however, a number of women golfers who can outdrive many average golfers who are men.
These women have quite a bit of strength, and they know how to use it to swing a golf club with a lot of speed.
Many women golfers can learn to drive a golf ball more than 250 yards.
This will help make the game considerably easier, especially when playing from the forward tee markers.
One of the best ways for a woman golfer to start to improve her game is to learn to hit the ball a bit further.
This can be done through strength training and improving golf swing efficiency.
2. Number Of Golfers
Another reason that the average golf scores for women are so much higher is that the number of women golfers is not nearly as high as it is for men.
Therefore, the averages are a little different.
There is a smaller percentage of women golfers who can shoot low scores, so the overall average female golfer tends to have a higher handicap.
Women golfers are starting to realize how much fun the game is and how they can get even more involved in the sport.
The game of golf for women is growing, and we expect to see that continue over the next few years.
Golf, in general, is becoming more of a family sport with plenty of families starting to play together.
These are typically not competitive rounds and are instead leisurely golf with higher scores.
For many years the game of golf was considered a man's sport, but this is no longer the case.
It will just take some time for the world of golf to adjust and the average scores for women to start dropping.
What Percentage Of Golfers Can Shoot 80?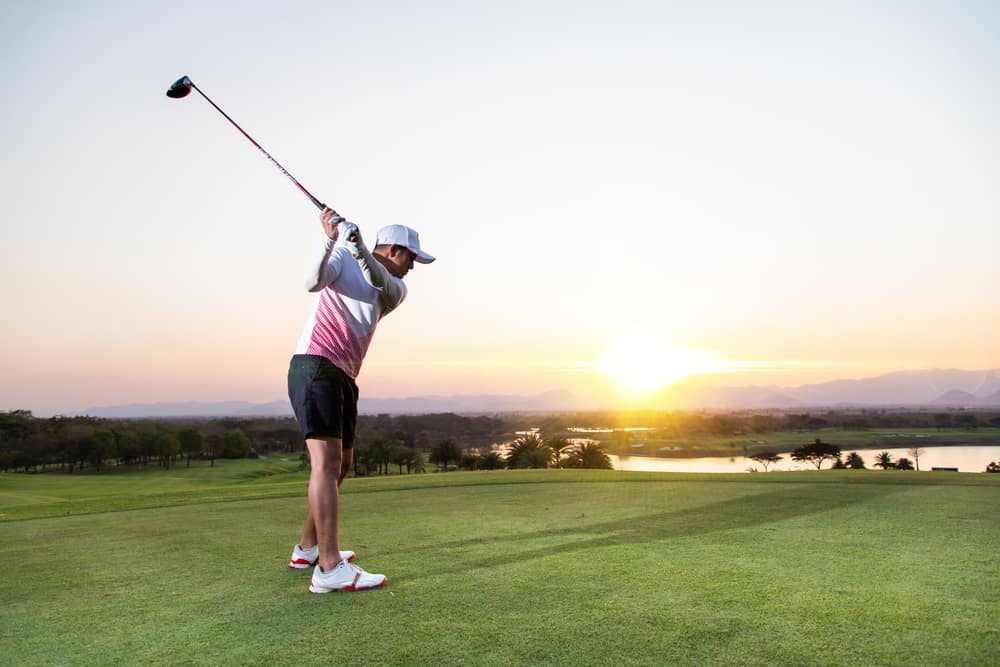 Only about five percent of golfers can shoot 80 or below.
The skills that it takes to go around a golf course in fewer than 80 strokes are difficult to obtain.
In addition, you will have to spend time practicing all areas of your game if you plan on shooting lower scores.
This takes time that many people don't have.
If you want to learn how to break 80, it may take some time on the lesson tee, learning what your game needs from a professional.
Those who can break 80 tend to be very consistent in their game and make very few big mistakes.
Although golfers who shoot 80 will often have a double bogey from time to time, it is rarer to see a player like this have a few sevens or eights in a row.
In addition, if you are a player who has one good round and one bad round, you will probably have to figure out what is causing this in order to shoot below 80 consistently.
When you start shooting lower golf scores, your entire mindset about the game will change.
You start thinking about the game and the golf course in an entirely different way.
Is Shooting A 50 In Golf Good?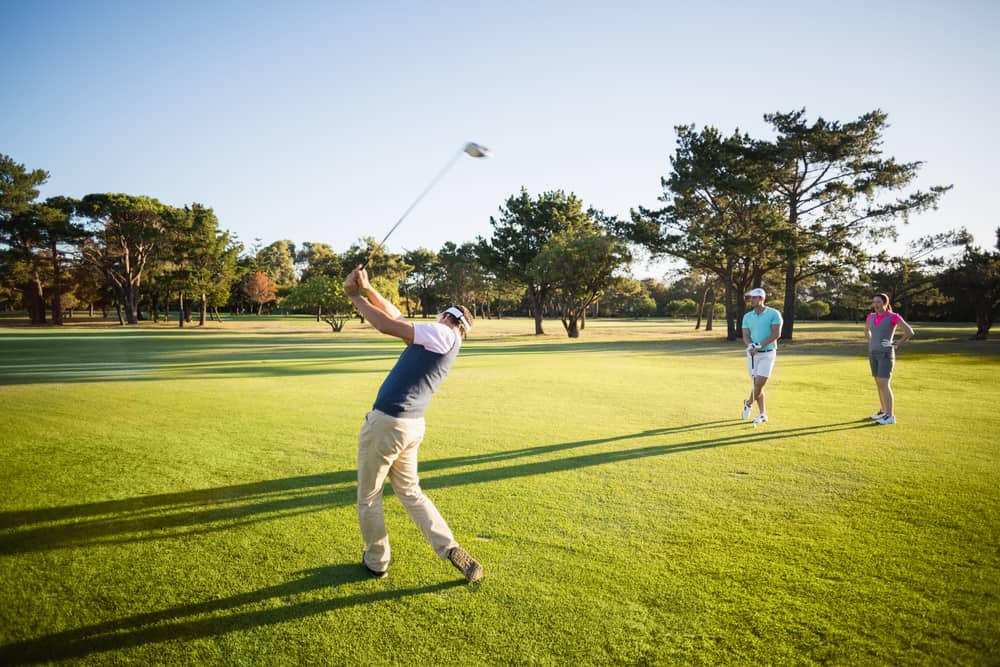 Shooting a 50 in golf is good for those who are new to the game and golfers who are working on trying to break 100.
When you shoot a 50, you are going to be about 14 shots over par for nine holes.
This means that you will have made several bogeys and several double bogeys.
However, for players who are new to the game, shooting a 50 means you are getting very close to breaking 100.
When you shoot 50, you will only have to pair it with a 49 on the back nine to get a score of less than 100.
Average golfers will typically shoot closer to 46 or 47 for a good nine-hole round.
When trying to take your score from a 50 down to a 46 or 47, the difference will probably be just a few putts.
Putting is the easiest way to shave a few strokes off your game.
Chances are if you shot a 50 for nine holes, you had a few holes that were three-putts.
What Is A Good Number To Shoot In Golf?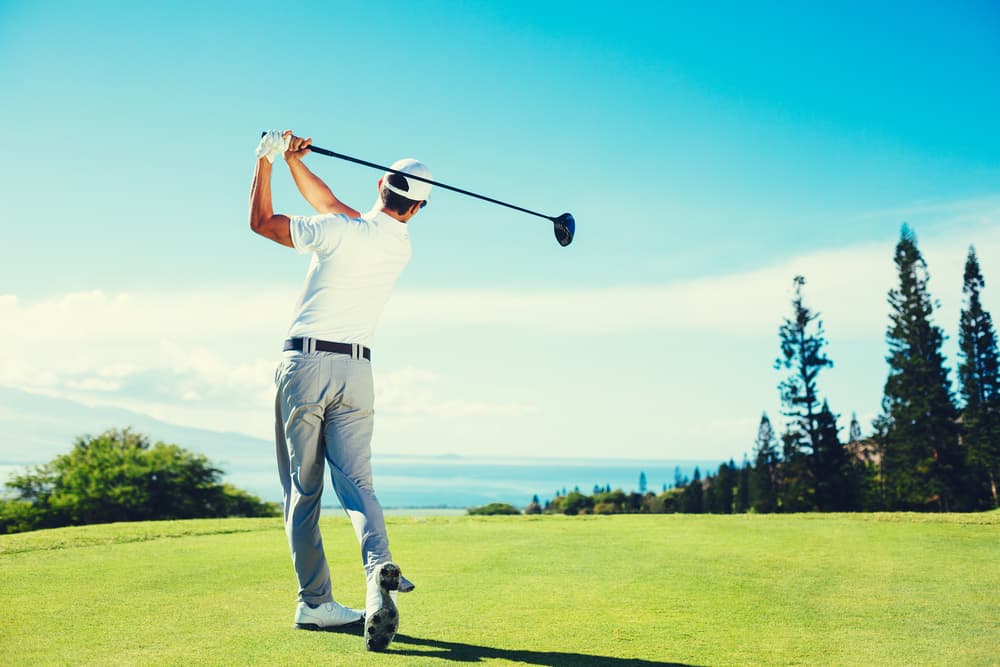 When people start playing golf, they want to know what the good numbers to shoot are.
Players want a goal for what they should try and shoot so that they can work towards something.
However, in golf, there is really no way to say that a golfer should shoot one specific number.
Some players will strive to shoot around 100, and others are going to try and shoot in the 70s.
The idea of what is an excellent number to one golfer may be different when you ask another golfer.
For the most part, if golfers can shoot in the 80s, they are considered to be good.
Shooting in the 90s is about average, and over 100 is more of a higher handicap player.
Better golfers will shoot in the 70s, and professional scores tend to be in the 60s, which is under par.
Don't be so hard on yourself about the golf scores that you shoot.
Chances are there is someone out there who would love to be shooting the scores that you shoot.
New players and non-golfers don't often understand how hard it is to get really good at golf and shoot low numbers.
This game takes a major time commitment.
What Does A Good Golfer Shoot?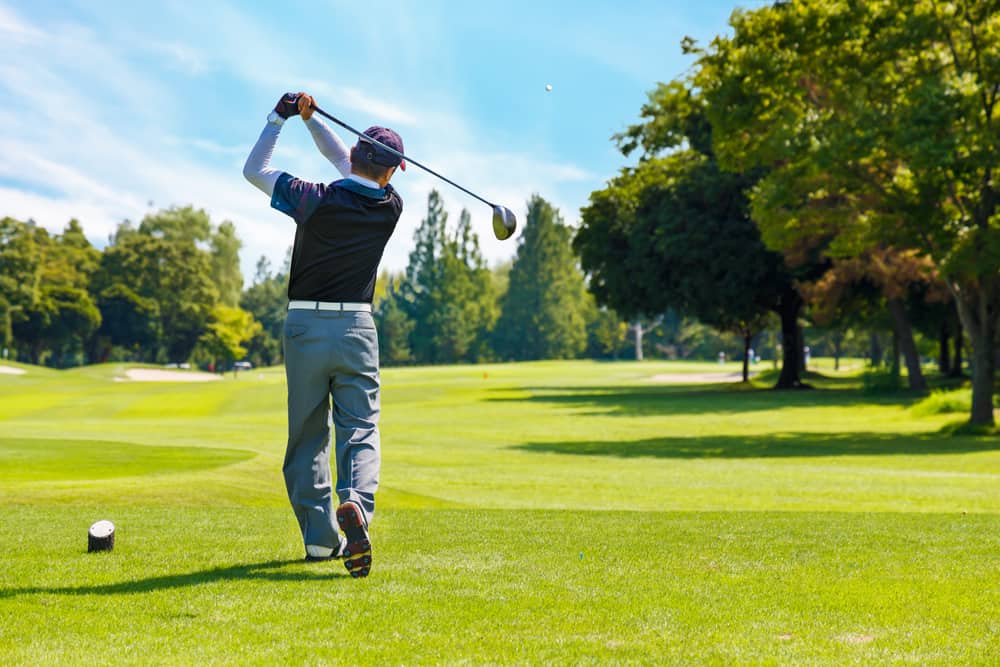 A good golfer is one who can shoot around 85 and lower.
When you are shooting below 85, you have to have quite a few pars and maybe even a birdie or two to help keep your score in that range.
As a good golfer, you won't have as many times that you can miss a shot or take a bad swing and then be able to recover.
Good golfers play rounds that are very clean overall.
They may miss a fairway or hit a ball in a water hazard, but they typically tend to recover within a shot or two.
Good golfers can hit a ball in the water and still walk off the hole with nothing worse than a bogey.
To be a good golfer, you will need to understand the equipment you use and also work on the overall golf course management skills necessary to play well.
Golfers who shoot good golf scores will never want to shoot high golf scores again.
If you think golf is fun now, you will be even more impressed with the game when you start lowering your scores.
What Percentage Of Golfers Can Break 100?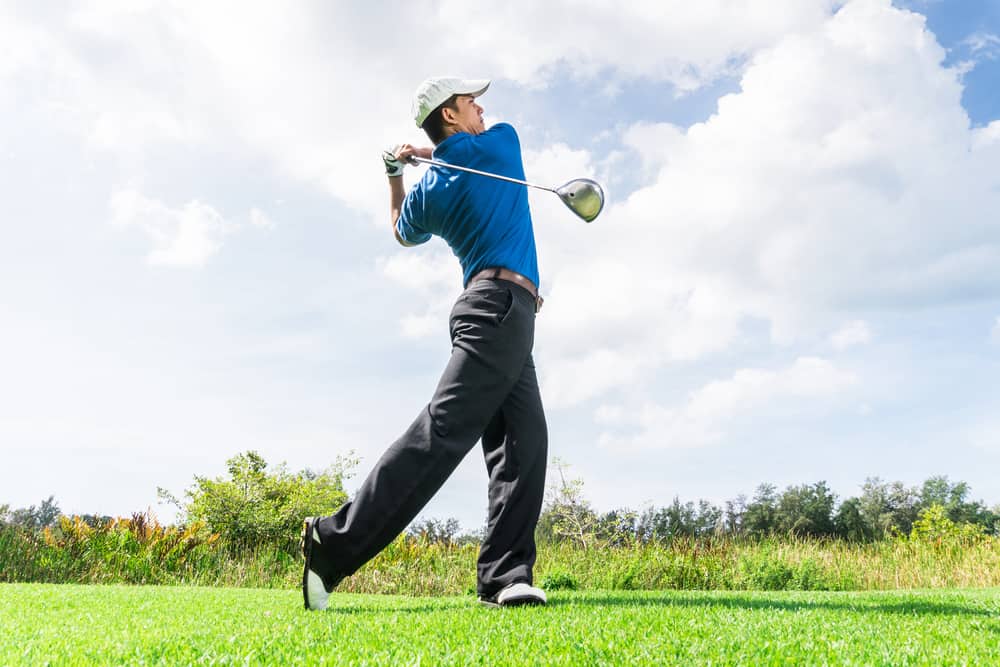 Determining the exact percentage of golfers who can break 100 is quite difficult.
It is an unfortunate truth of the sport, but many golfers do not accurately count the strokes in their game.
Many players will hit a bad drive and then put another ball on a tee and then hit another.
This would cost a penalty stroke, but many players don't count it.
In addition, there are issues with golfers who give themselves three- and four-foot putts and call it a gimmie.
There is no way to monitor all the golfers out there playing the game, so the percentages that we get for some of these stats are not entirely accurate.
A recent study was done that showed more than 80% of golfers could break 100.
However, this is a bit high considering what is seen when looking out on the golf courses.
As we mentioned, if everyone were able to calculate their scores fairly and without giving themselves a break, the scores would likely be much closer to 100.
Golfers who can break 100 are probably going to make up closer to 60% of the golfing population.
This will take into account the players who are scoring incorrectly and maybe even those who are using non-conforming golf balls or golf clubs.
Focus more on what you want to shoot than whether or not you are shooting above or below average golf scores.
How Far Does An Average Golf Hit A Driver?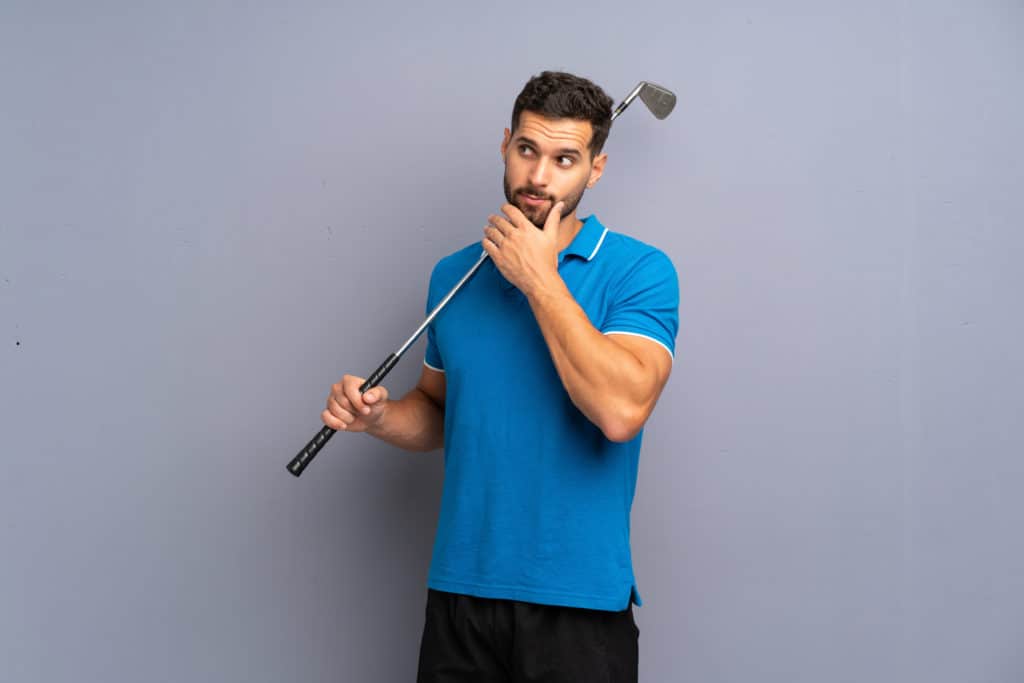 An average golfer can hit a driver around 210 to 220 yards.
This number has gone up slightly through the years as golf equipment has changed and started to offer players more distance.
Golfers who can get distance and extra forgiveness from their equipment do not need to make as many swing changes.
Therefore, players don't even have to do anything, and they end up getting much higher average drives.
Hitting the ball more than 200 yards will give a golfer a distinct advantage when on the golf course.
Instead of having a 6 or 5 iron approach shot on many par 4s, you could have a 7 or 8 iron.
The difference in club selection means that you should be able to hit the golf ball much closer to the hole.
Average golfers can learn to get more distance by working to improve their club head speed.
The club head speed will increase when you gain more strength or play with a golf shaft that is better suited to your needs as a player.
Golfers who want to hit a driver a long way can learn to do so with the proper swing dynamics and golf equipment.
In today's world of golf, it is much easier than it ever has been to get extra club head and swing speed.
Conclusion
Hopefully, you now have a better understanding of what an average golfer might shoot.
Average golfers make up the majority of the golfing population.
If you head out to any golf course in America to get a round in, you will find plenty of average golfers shooting in the mid-90s.
To shoot in the mid-90s, you must understand the strengths and weaknesses of your golf game.
Working with a golf professional may help you develop the skills you need to get closer to average golf scores.
Although the process can be long, it will often be worth the time spent.