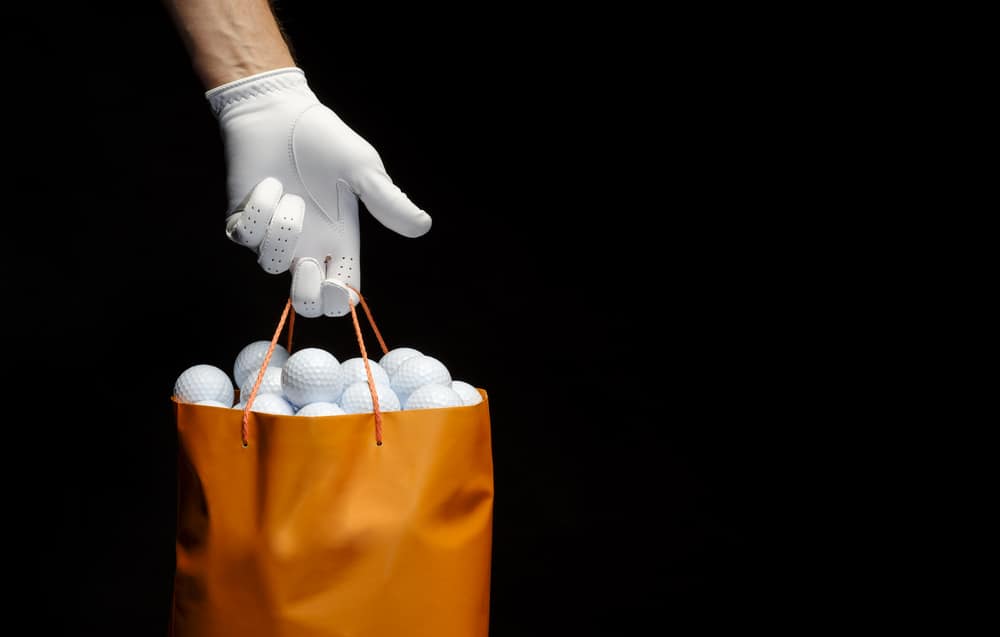 Golf balls are one of the most expensive accessories that a golfer will use.
Many players think that there are ways to purchase a dozen golf balls relatively cheaply, but the problem is the volume of golf balls that you will need during a year.
Most serious golfers are going to need several dozen golf balls to get through a year of golf.
Players who use a lot of golf balls sometimes feel as though they can go through a dozen in the course of a round.
Selling golf balls is a great way to help make some extra money.
If you have an eye for finding golf balls on the golf course, chances are you could be making quite a bit of extra money selling golf balls.
Let's take a look at the top ten ways to sell used golf balls and make extra money.
Some of these ways will be easier than others, but there is typically a way to sell golf balls and make a profit quite easily.

How To Sell Golf Balls (Top 10 Ways)
1. eBay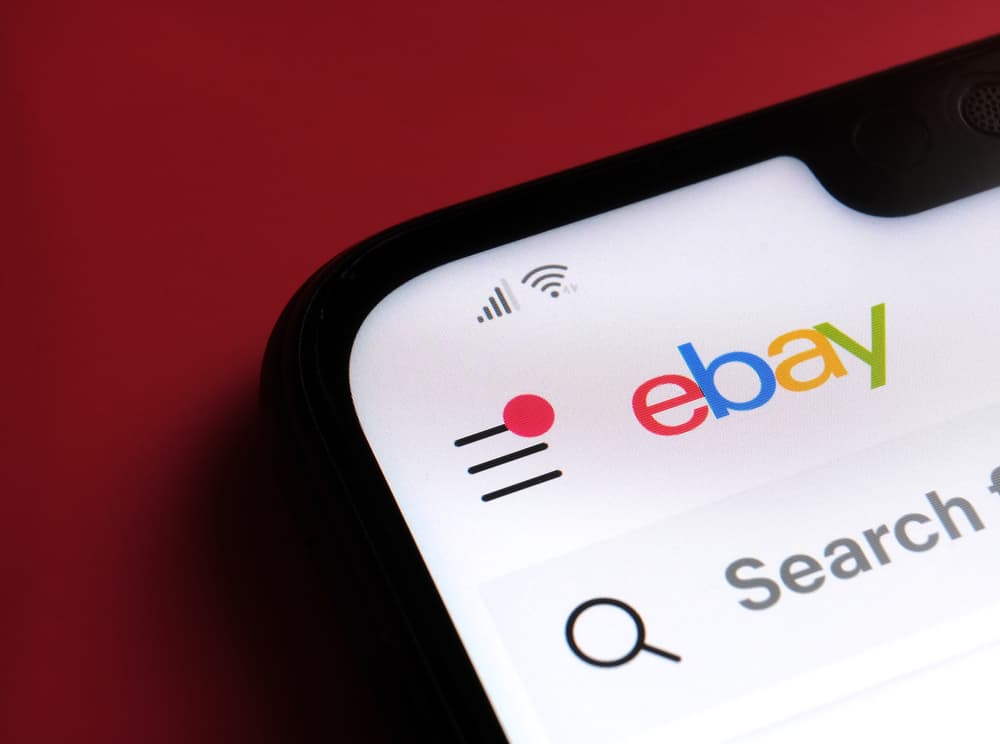 eBay is a great way to sell used golf balls.
The best way to sell used golf balls on eBay is to try to find a buyer in your local area.
The problem with selling used golf balls on eBay is going to be the shipping.
Before you decide on the pricing of the golf balls you are selling, make sure that you consider the cost of the shipping.
When selling on eBay, you may want to try selling the golf balls according to the brand.
If you can sell a bunch of Callaway golf balls, you may find out that you are going to get a better deal than selling them as an entire lot of used golf balls.
eBay is a very easy platform to work with.
Even if you have never sold anything online, you can learn all that is necessary within just a few minutes of working on the platform.
In addition, the eBay fees and expenses are very reasonable and will not cost nearly as much as other sources.
One of the great things about eBay is that you don't need to limit your sales to just golf balls.
It is so easy to set up an online shop where you can sell clubs, headcovers, golf gear, and more.
Serious golfers know that eBay is a place to look for tremendous golf deals.
If you can earn some excellent seller ratings, chances are you will end up being able to make some significant extra cash.
2. Facebook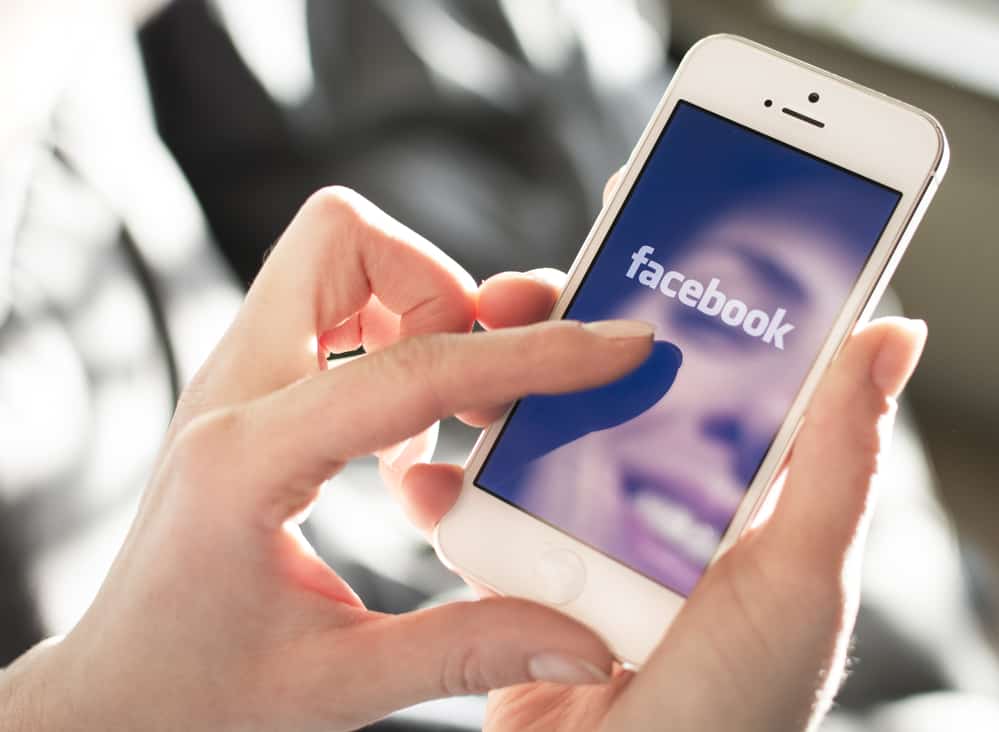 Facebook Marketplace is becoming one of the most trusted ways for golfers to sell and look for golf equipment.
The great thing about Facebook Marketplace is that it is very easy to see what is for sale in your particular area.
The Facebook app even lets you know how far from a seller you are located.
This is a great feature for those who only want to drive a few miles to pick up a product they purchase.
In addition, if you really want to make some money, you may even offer free delivery of the golf balls you sell.
Facebook is another resource that is straightforward to work with.
When you enter your information on the Facebook platform, you will see that the process is almost wholly laid out for you.
If you want to accept payment through Facebook, you can do that as well.
The great thing about Facebook is that it is simple to upload pictures, and you can even join local groups that are specifically for golfers.
A golf buy-sell group will help players who are interested in local equipment for sale in their area.
Overall, many golfers find that this is a favorite spot to dump some old golf balls or golf equipment and make a decent profit.
3. Local Driving Range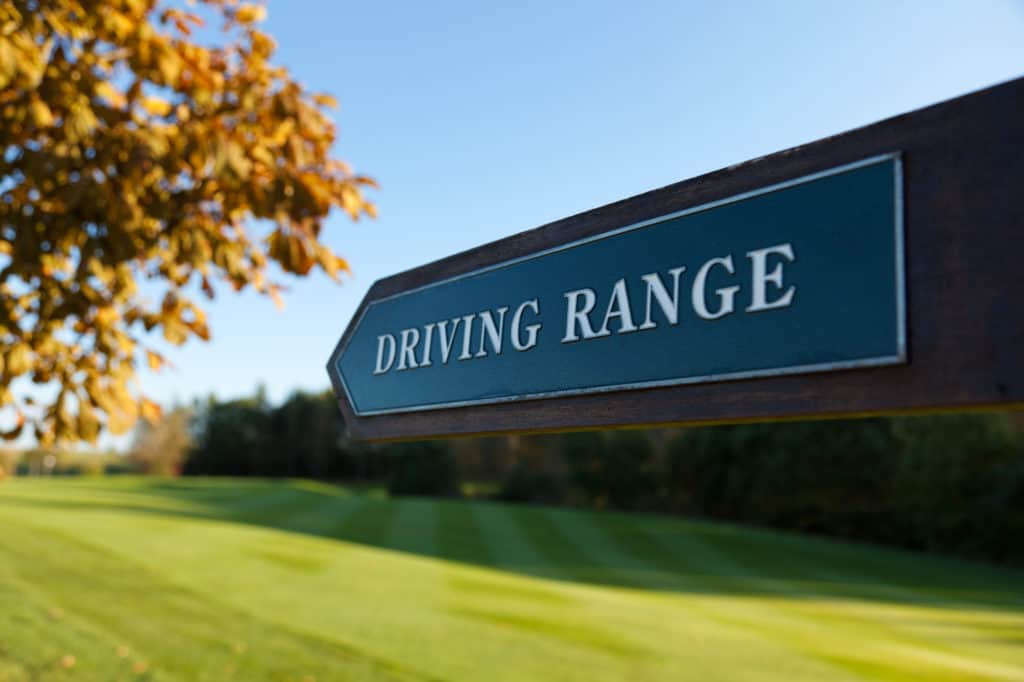 Local driving ranges go through a lot of golf balls.
There are many reasons that golf balls get lost.
Sometimes the balls are hit off the property accidentally.
In addition, some players will, unfortunately, steal golf balls from a practice facility.
There are also situations where golf balls will get cracked or even hit by the mower as a golfer plays.
These types of issues will lead to a loss of golf balls and leave local driving ranges looking for more golf equipment.
A local golf driving range typically has no problem purchasing old golf balls.
They want to purchase these types of golf balls because they can quickly paint and put a stripe on the golf balls, so they become range balls.
The driving ranges are typically not all that concerned with the golf ball quality underneath.
If something can be refurbished to look as though it is a good golf ball, a local driving range will purchase it.
The driving ranges are there to give players access to a large area to hit, so they are not all that concerned with the type of golf ball that a player gets to play with.
4. Local Golf Course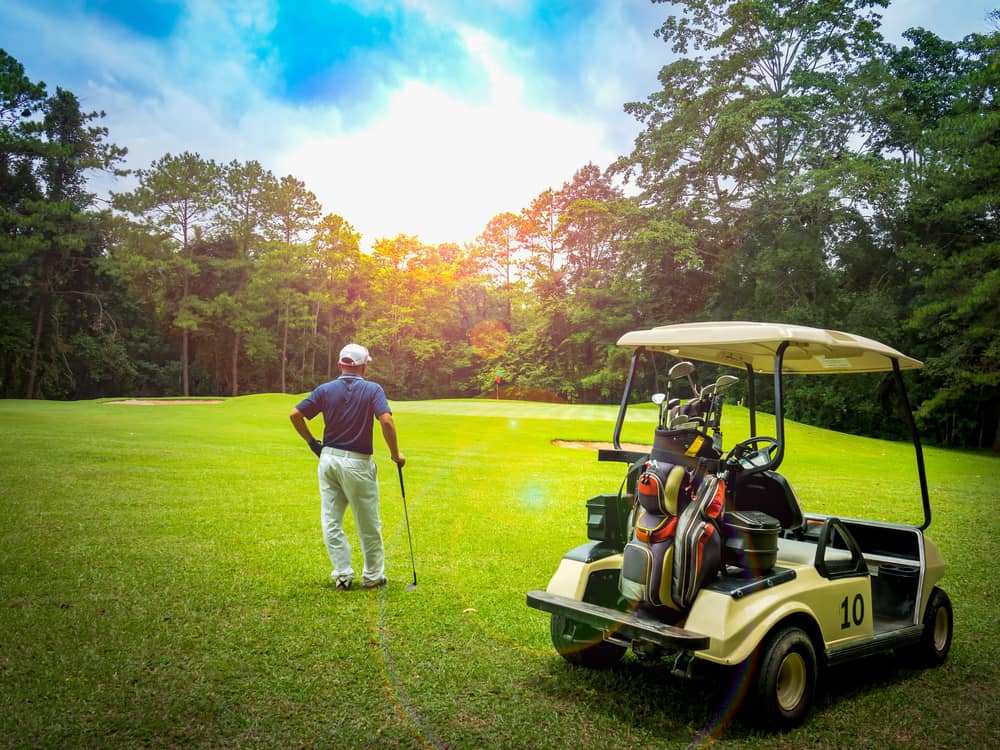 Most local golf courses also have driving ranges.
Some of these golf courses are high-end private clubs that will have contracts with Callaway or Titleist for their range balls.
However, many municipal courses or even smaller public golf courses are privately owned.
These courses tend to run on a tight budget, and they may be looking for more golf balls for their driving range.
The great thing about these types of purchases is that the golf course will likely want to purchase the golf balls in bulk, and they won't be all that picky about the quality of the golf balls that they get.
However, if you want to keep a relationship with a source like this for the long term, you will have to ensure that you give them a good deal on the golf balls that they purchase from you.
Don't try and put in any cracked or beat-up golf balls.
If you want to sell golf balls, you will need to learn which golf balls still have the ability to fly and which ones are no longer going to be useable on the golf course or the driving range.
Local golf courses where you play often will be even more likely to accept these used golf balls from you.
5. Junior Golf Program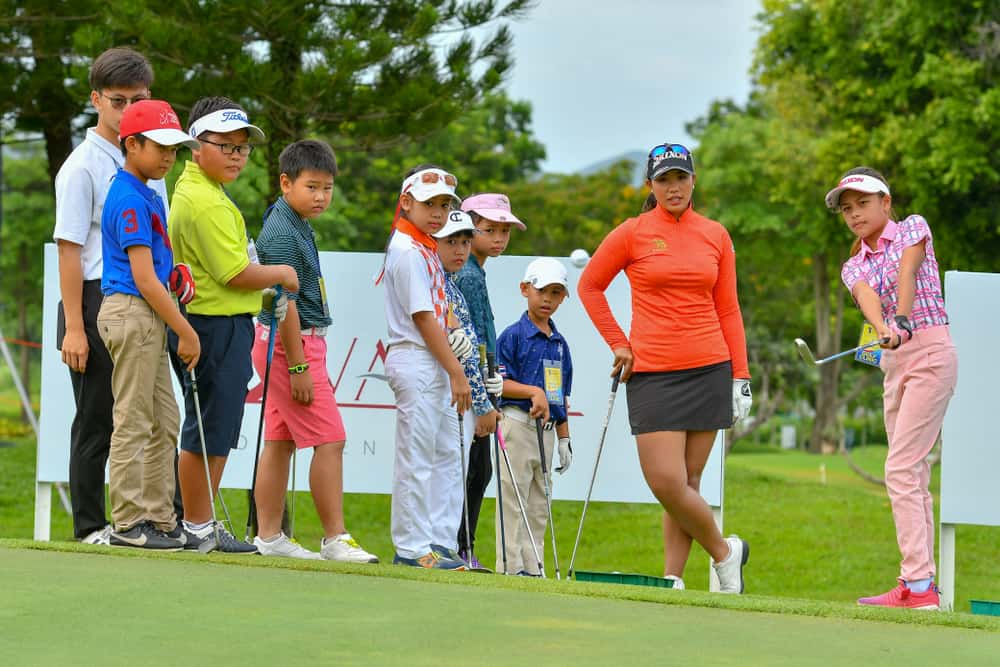 Junior golf continues to become more and more popular.
Kids as young as three and four years old are starting to learn to play golf and get involved in all that the game has to offer.
However, a junior golf program typically has a never-ending need and desire for golf equipment.
The junior golfers tend to go through golf balls very quickly.
Many of these junior golf programs take place in a field or a facility where the area is not typically set up for golfers.
This is where it makes sense for these programs to use previously hit golf balls.
Certainly, buying all new golf balls for a junior golf program would be a bit too expensive.
Junior golf programs will often pay you for your used golf balls.
The only thing that you will have to keep in mind about this kind of sale is that it is a bit more charity-based than other golf sales you will make.
Junior golf programs are trying to grow the game and keep costs down for kids who are interested in learning.
Don't charge the junior golfers too much to purchase the golf balls you are selling.
Make your profit where you can, and then give these junior players a great deal on their equipment.
6. Lostgolfballs.com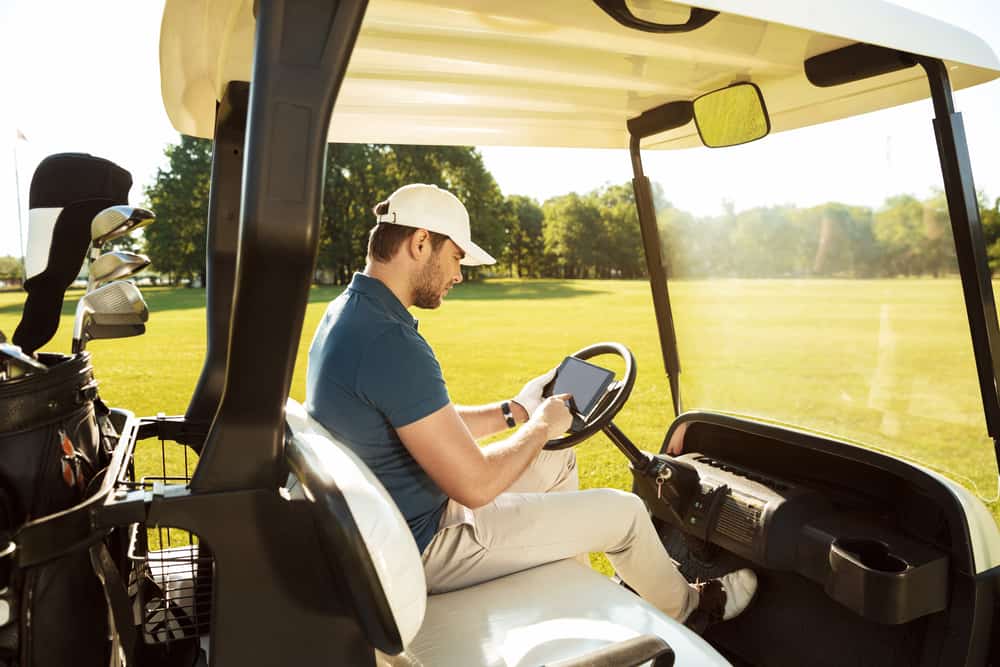 Lost Golf Balls is a website that is dedicated to golf balls.
If you are struggling with which golf ball to play, how much golf balls should cost, and whether used or new golf balls make sense, try lostgolfballs.com.
The great thing about the Lost Golf Balls website is that there are also physical locations for this store around the country.
With 21 different locations, you can call around to see if there is one in your area.
If you have a location in your area, then you may be able to have them come to your home and take the golf balls off your hands.
For this to happen, you will have to have a large number of golf balls.
Don't expect them to come to your home for a small bucket's worth of golf balls.
Most golfers who are using a service like this will have hundreds if not thousands of golf balls that they are looking to get rid of.
Overall, the website is easy to use and allows you to get this process completed quickly.
7. Golf Balls Direct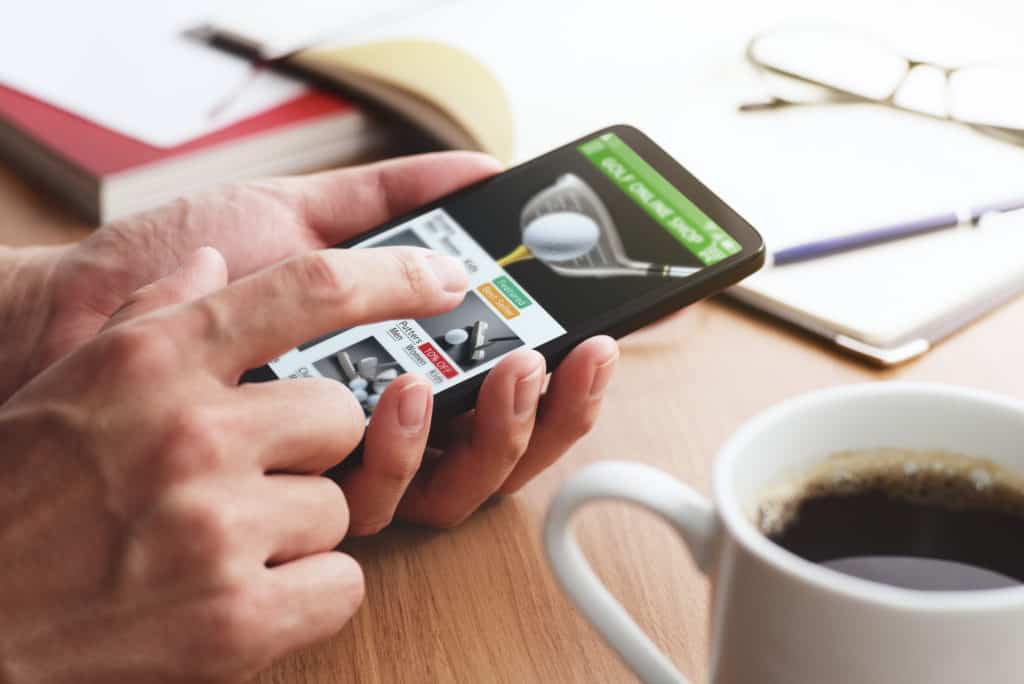 Golf Balls Direct is another used golf ball website similar to lostgolfballs.com.
With Golf Balls Direct, you can go into your account and fill in the necessary information about the used golf balls you would like to submit.
The Golf Balls Direct website is known among golfers as being a place to purchase used golf balls for a great price.
One of the things you will notice about Golf Balls Direct is that the overall pricing of the website for purchasing golf balls is very fair.
This will impact the price that you get for the golf balls that you turn in.
Remember that the better the condition of the golf ball, the more money you can typically get for it.
If you have a large number of golf balls that are in excellent condition, you may want to consider trying to sell them locally instead of using a service like this.
Golf Balls Direct is an excellent service, but you won't be able to get the premium dollar amount for your used golf balls.
8. Flea Markets
If you have flea markets in your area, they can be a great place to sell used golf balls.
We would recommend packaging the used golf balls in some way that makes it easy for consumers to purchase them.
This could mean that you take twenty or thirty golf balls and put them in a bushel.
Sell this for a set amount.
Sometimes it may make more sense to sort the golf balls by manufacturer and let customers pick out a few golf balls for a dollar.
Try to get creative in the way that you sell golf balls so that you can make a good amount of money over the long term.
The more items that you can move at a flea market, the better the value that you will get from the day.
If you spend a lot of money for a booth in a flea market and then try to sell golf balls at a cost that is too high, your overall results are going to be less than stellar.
Instead, ensure that you are fair about your pricing, and you will likely be entirely happy with your results.
Many people think that flea markets are not where golfers go, but this is entirely untrue.
Golfers shop at flea markets all the time as they think it could be a perfect place to find a golf club or some moderately-priced golf balls to add to their game.
9. Find Other Golf Ball Traders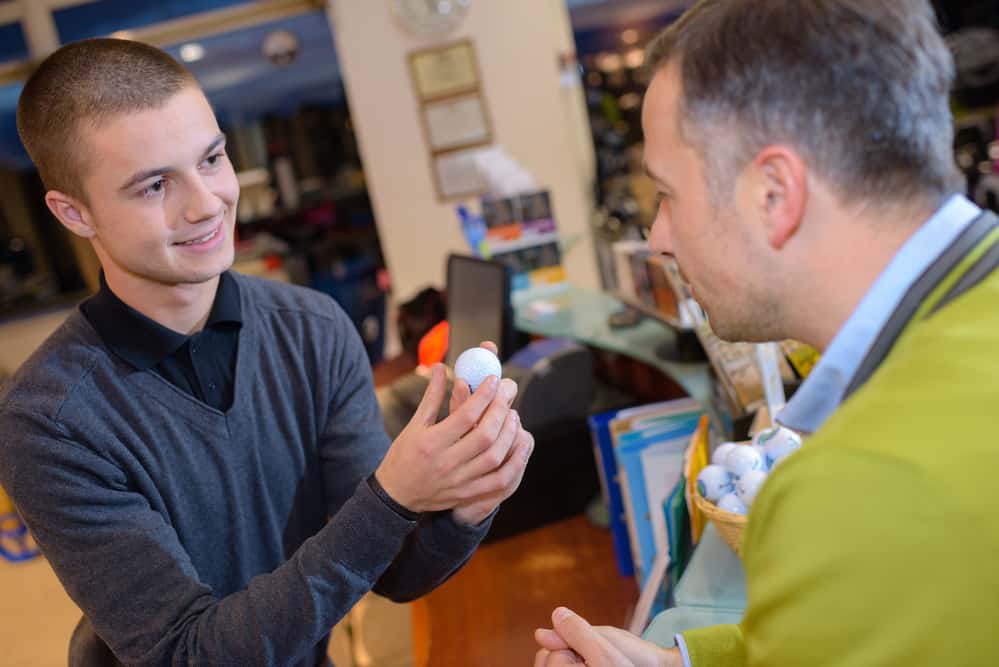 Have you ever seen someone who is in the same business as you trying to sell golf balls?
Lots of local people try to sell golf balls to make a profit.
If you have seen some of these sellers, we highly recommend getting their information.
The great thing about other golf ball traders is that you may be able to use them to help you sell.
These traders may pay you for your golf ball collection.
Of course, you will have to consider the fact that the golf ball traders are going to need to make a profit on the balls that you sell them, so their pricing will not be all that high.
These sellers will try to offer you the lowest possible price so that they can still make a profit.
The good news is that the ease of working with another golf ball trader or seller is relatively high.
This person understands that the quality of the golf balls will vary, that there will be different brands, and that you can't guarantee that they all will perform to the best of their abilities.
Therefore, it is essential to consider how easy it is to work with these sellers and realize that, even though you may make a little less, it could be worth it in the end.
10. Buy-Sell Apps And Websites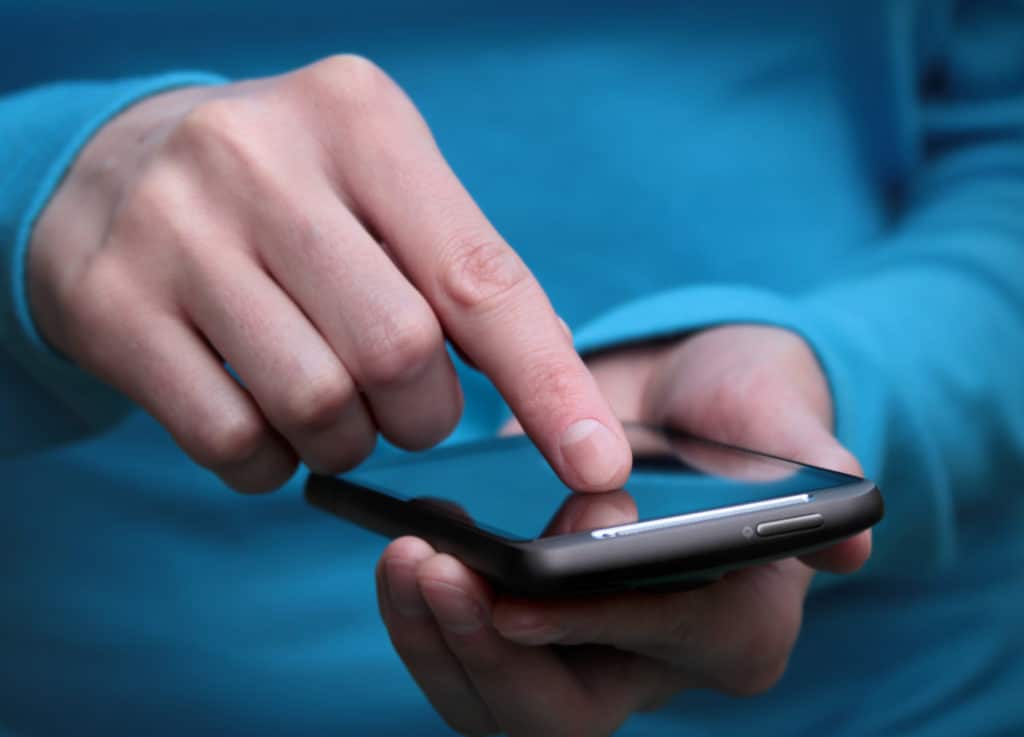 Last but certainly not least are other buy-sell apps and websites.
There are many other ways to get rid of golf balls by using websites such as OfferUp and Letgo.
These apps and websites typically have a community of people who are notified when a new and interesting listing becomes available for purchase.
The buy-sell apps and websites make it easy for you to make a profit without ever having to leave your home.
For those who are new to the selling of golf balls, this is a great way to test the local market and see how much interest there might be.
If you log in and see other sellers with month-old listings for used golf balls, you may want to find another avenue.
The more you can research about the local market and what they need from a golf ball standpoint, the more money you are going to make.
Conclusion
Hopefully, you now feel capable of selling used golf balls all on your own.
Used golf balls are not going to sell when they are a mess or are broken or cracked.
Try to ensure that your golf balls are cleaned up and ready for sale, and you will have a much easier time selling them.
Overall, used golf balls can be a great solution for many players who struggle with the game.
Most golfers lose a few golf balls each round, and there is, without a doubt, room to make a profit in this industry.
If you are new to the world of selling golf balls, don't try to make all your profit the first week, but rather, simply work on it over time, and you will end up creating a great business for yourself.