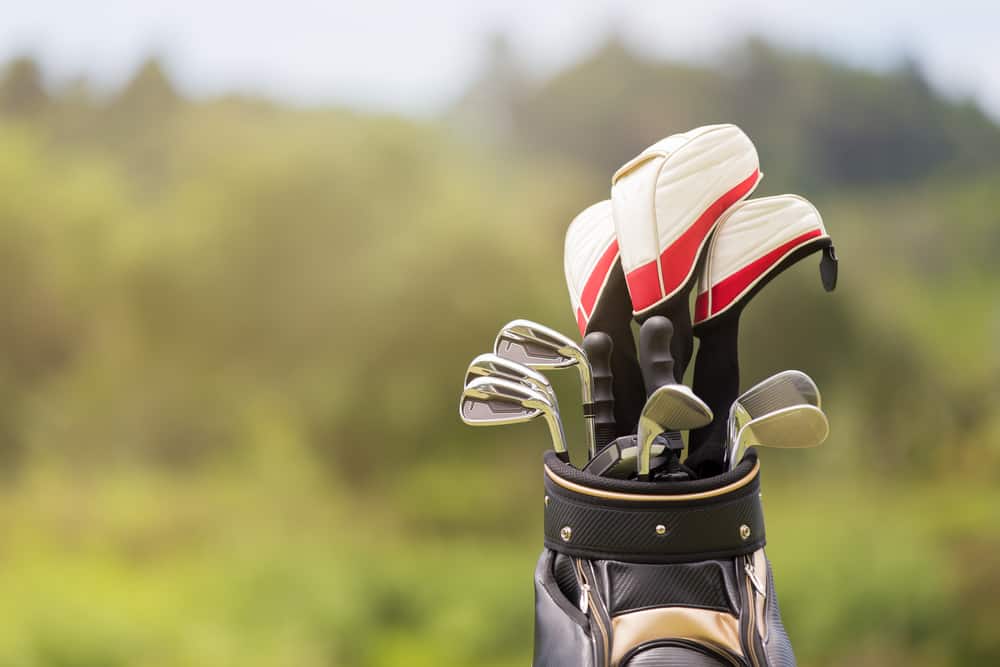 Have you ever asked a friend if you could play with their driver for the day because you forgot yours?
Maybe you are missing an 8 iron and constantly borrow from someone in your group.
If this is the case, there are a few things you should know about sharing clubs on the golf course and the issues that come along with it.
Let's take a detailed look into whether or not it is acceptable to share clubs on the golf course and some ideas for those who feel as though they don't have enough golf clubs in their bag.

Can You Share Clubs On A Golf Course?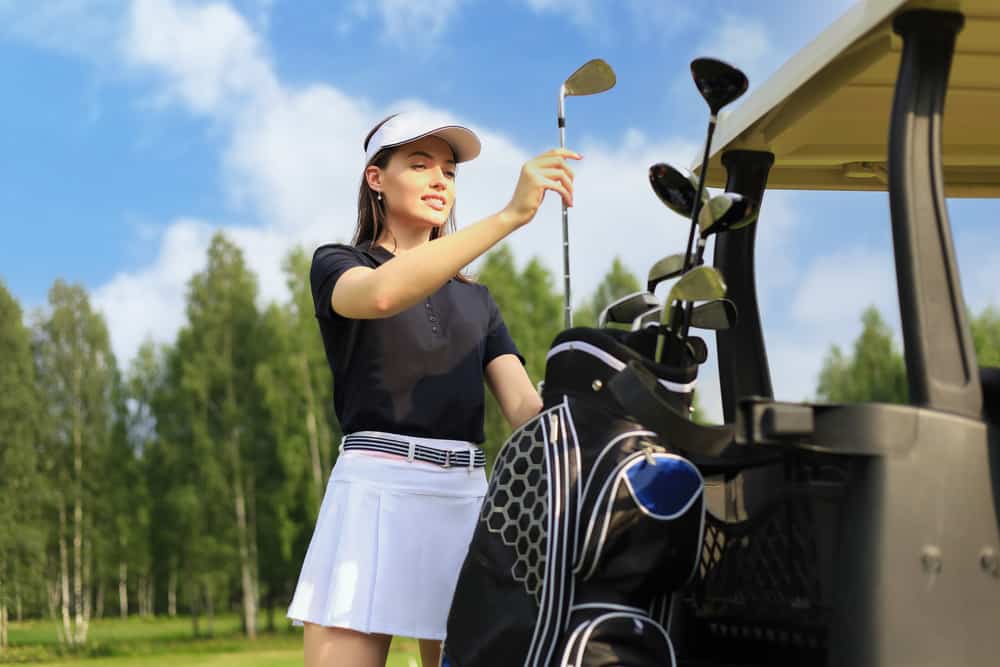 Golfers can share clubs on the golf course, but the rules for doing so are a bit difficult to work with.
Essentially, partners can share clubs as long as the total number of clubs between the golfers is not more than 14.
The best way to look at this is that if you want to play a legal round of golf, you will need to have only 14 tools to work with.
Anytime you have a total of 15 or more clubs, you are violating the USGA rules of golf.
These rules are in place to make tournaments and events much fairer for all those who participate.
When you start sharing clubs and you have access to extra equipment, the overall game becomes a bit more difficult.
Sharing clubs on a golf course takes some extra math skills as well!
If you are a player who only carries six clubs in your bag and your partner typically carries eight, you can share clubs without breaking the rules.
As soon as someone with a full set of 14 clubs starts borrowing clubs from other people, the rules will be considered broken.
For some partner-type events that a golf course creates, they will let everyone in the group pick their three favorite clubs.
This is a way to ensure that everyone in the group is still in compliance.
Overall, you should not be relying on golf clubs from other players, and you should be considering the ones in your bag only.
Work on learning to hit the clubs in your golf bag and making sure that you have all of the tools you need.
This way, you won't need to share with a friend or golf partner.
What Golf Clubs Should I Have In My Bag?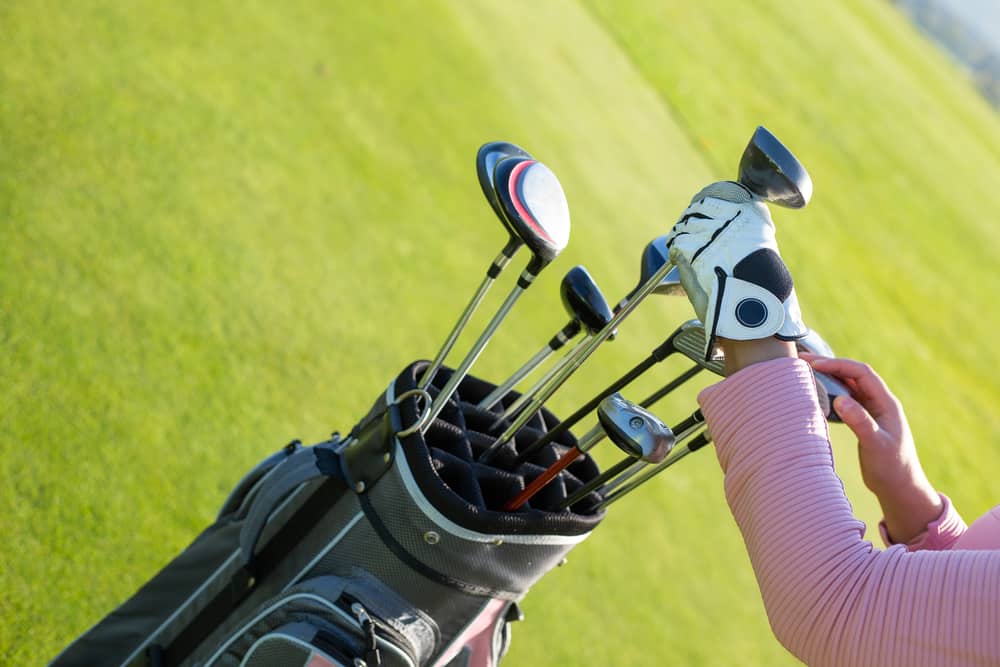 Golfers tend to share clubs with other players because they don't have the proper number of golf clubs in their bags.
Golf clubs can be expensive, and sometimes there are budgetary reasons that a golfer doesn't have a full set.
Other times, players are simply unaware of what golf clubs they should have in their bags.
It can take a bit of time and research to put together the perfect set of golf clubs.
Many factors will come into play about a golfer's ability, swing speed, physical stature, and more.
Here are some of the basics of what you will want to have in your bag so that you don't need to share golf clubs on the course.
1. The Long Game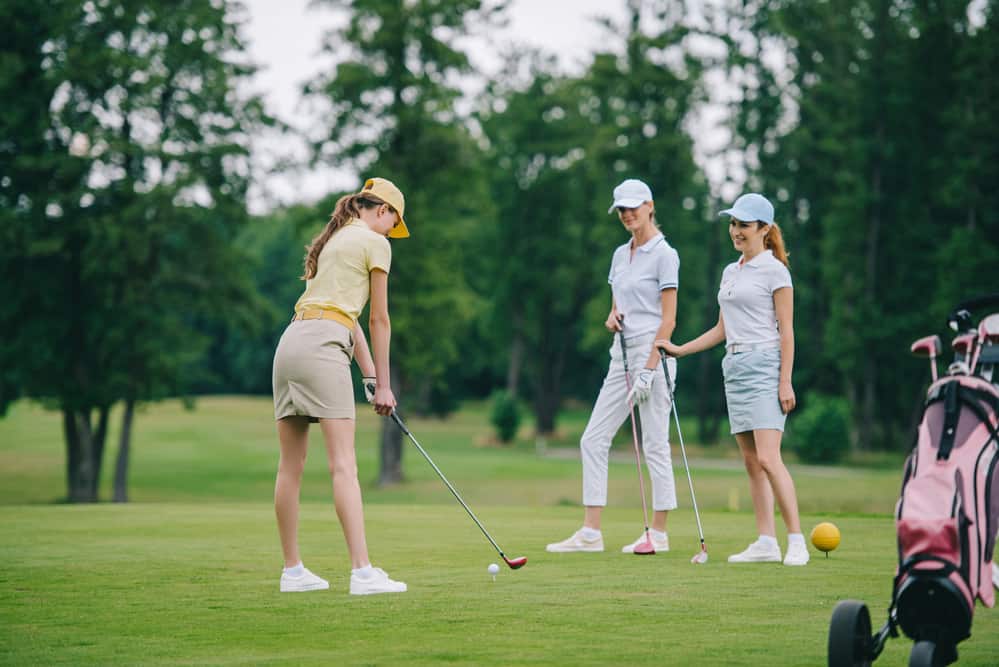 Golfers will need equipment to essentially attack three different areas of the golf course.
The long game is one of these areas, and this is going to mostly consist of the drives from the tee box and then approach-type shots around the green area.
The long game tends to give golfers quite a bit of trouble because the clubs are longer and much less accurate.
If you struggle at all with too much spin or a clubface that is not square at the impact, the long game is where you will need to focus your attention.
For most golfers, the standard setup is a driver and a fairway wood, or sometimes two fairway woods.
These clubs will typically be a three wood and a five wood.
Some players who are older and have slower swing speeds often like to put the 7 wood or 9 wood in the bag as this can help improve overall forgiveness and distance.
However, there will be another club somewhere else that has to come out of the bag.
The concept of having all of these great fairway woods to hit with sounds great, but there is a constant balance in choosing the 14 golf clubs that make the most sense for your golf game.
Make sure one of the long game options that you come up with is also a good choice as an alternative from the tee box.
Having a three wood or five wood that you can trust from the tee box is a great benefit.
2. Approach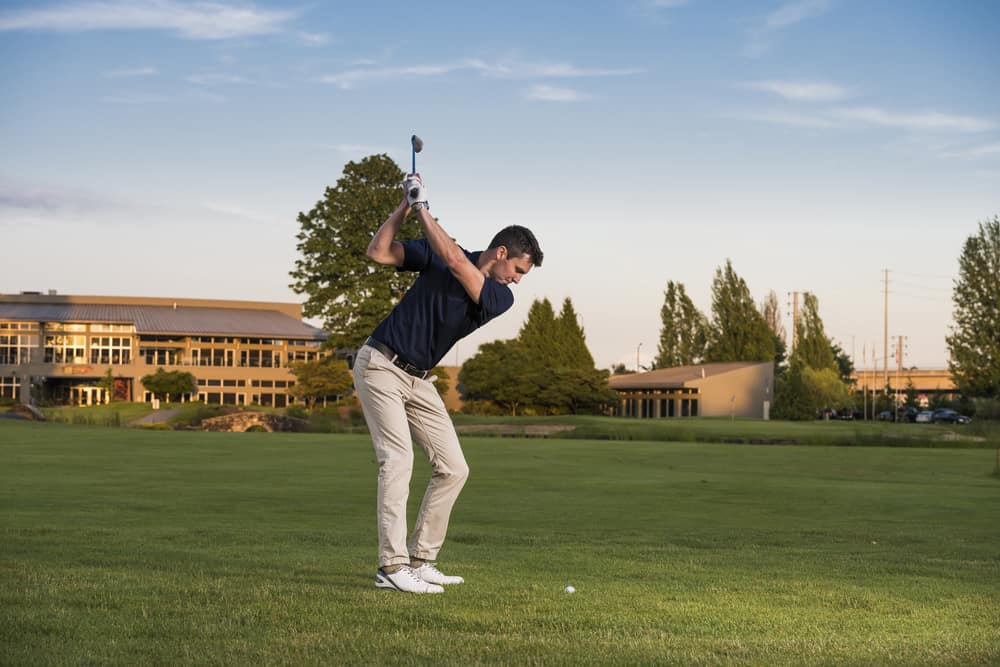 Once you have hit your drive and it is sitting in the fairway, there are several clubs you can use to approach the greens.
For most players, this is going to be a mix of hybrids and irons.
The average golfer is likely to have a set makeup with a 4 hybrid and then the 5 through 9 irons.
This had changed from several years ago when you were more likely to see a golfer with a 3 hybrid and then the 4 through 9 irons.
Players are realizing that these utility irons and hybrids are more forgiving and easier to manage than a standard golf iron.
This is why the clubs have changed, and the set makeups are much different than they had been in the past.
Try to consider the average length of an approach shot.
Are you hitting the ball considerably further than you once did?
Do your approach shots end up in the 100- to 150-yard range or more of the 150- to 200-yard range?
For those with shorter drives from the tee, it makes sense to have an extra hybrid in the golf bag.
These hybrids can help on the longer approaches and allow golfers more accuracy on the long par 4s and the approaches into a par 5.
For the higher swing speed players, it may not be worth having that extra hybrid, as irons can often be a bit better from an accuracy standpoint.
Overall, golfers need to have golf clubs that they feel comfortable with, as these approach shots are going to need to be close to the hole for a player to score.
3. Short Game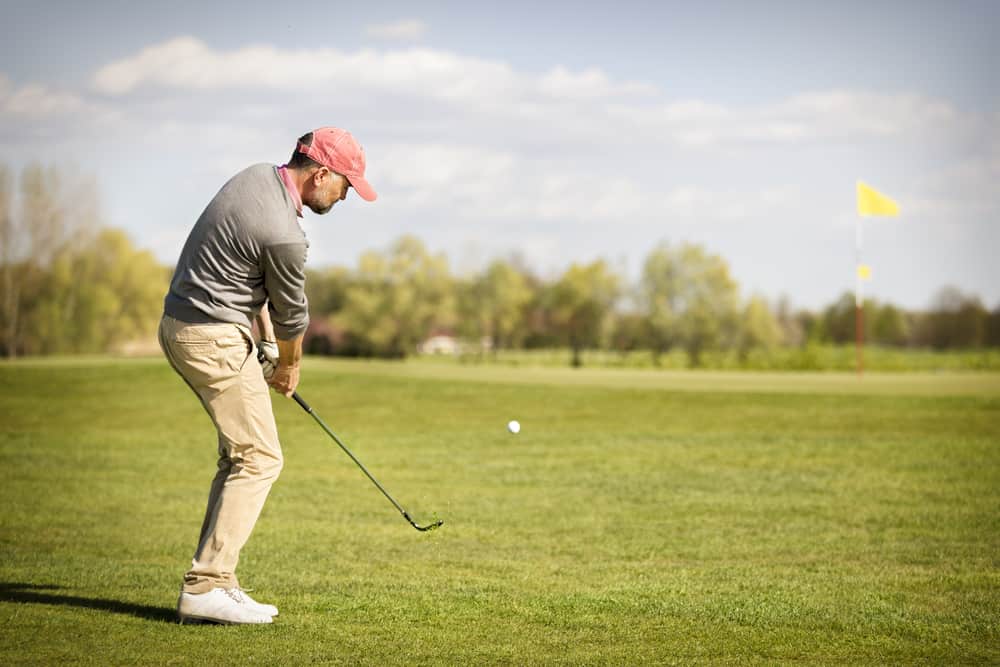 The short game involves all of the chipping and pitching type shots that golfers need in their game.
These shorts are shorter, but they must fly high and stop on the green quickly.
If your short game is not solid, you can forget to break 100 or even 80.
The short game will save you from a big number on a hole, or it will ensure that you are going to make that birdie.
Years ago, golfers would carry three wedges in their bag, but things have changed, and now most players will carry four.
The major change that took place was the decrease in the loft that manufacturers started putting on golf clubs.
With the modern center of gravity technology, manufacturers can lower loft but still see that a golf shot has great height and impressive overall feel and feedback.
The short game should include the use of a pitching wedge, a gap wedge, a sand wedge, and a lob wedge.
With the way the modern 9 iron is made, you will need all of these lofts to help ensure that you have the proper coverage throughout your golf set.
Overall, the golf clubs used in the short game are going to have to spin, have a crisp feel and impact and be capable of giving players shots with both high and low ball flight.
The short game is not always the most fun area of the game of golf to practice, but in the end, it will have the biggest impact on your score.
Golfers who need to perfect their short game should consider taking some lessons and even going for a fitting where the only clubs that are focused on are the wedges.
One of the biggest mistakes that amateur golfers make is choosing a golf club set makeup that just has a pitching wedge and a sand wedge.
In the end, these clubs won't quite have the technology necessary to get golfers the performance they need.
4. The Green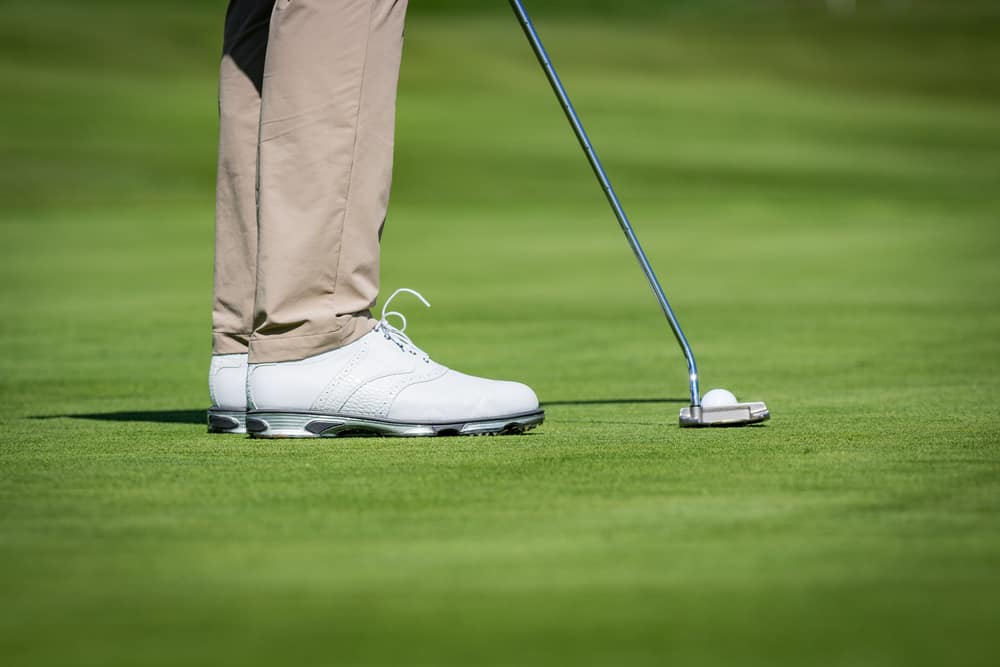 The green requires you to hit those short game shots up close, and then the putter is a 100% necessary addition to the golf bag.
In fact, we can tell you that the putter is the most important golf club in the bag.
The prices of modern-day putters continue to increase, and this has everything to do with the importance of this golf club in the bag.
If you want to do one great thing for your golf game this year, it's a good idea to find a putter that is a perfect match for your game.
Can A Beginner Golfer Share Clubs?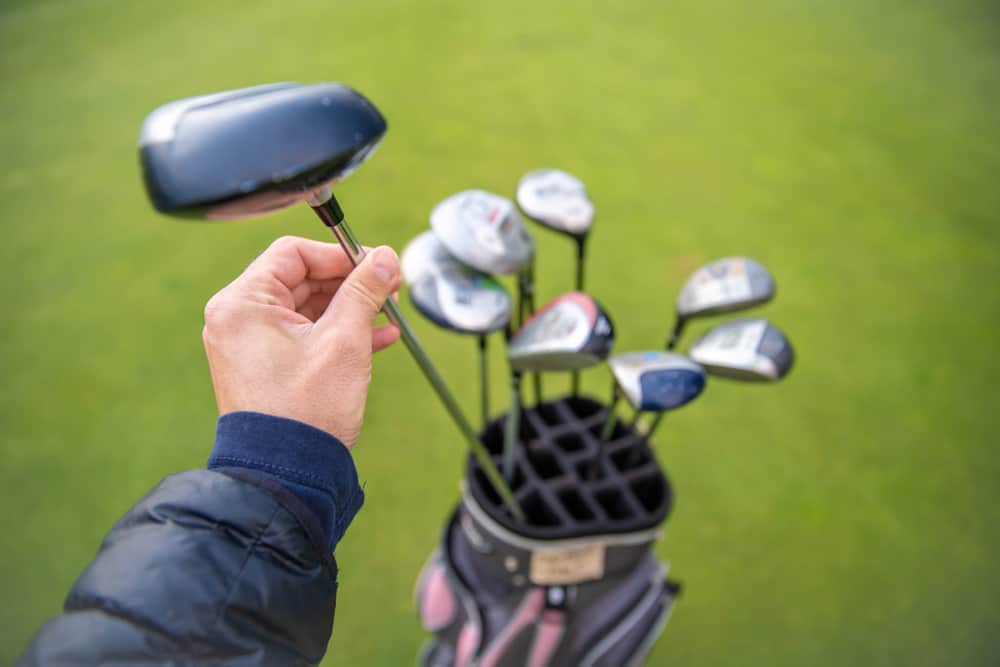 Now that you are aware that a golfer should not be sharing clubs with other players because of the USGA rules of golf, it is important to address one of the major concerns, and that is beginner golfers.
Beginners are new to the game and likely do not have a complete set of clubs.
In fact, some golfers will not even purchase any golf clubs until they have first decided if the game is something that is going to keep their attention.
This is usually a smart idea as the cost of a set of golf clubs is quite high.
Beginner golfers will often look to a friend to see if they can share clubs for a day and see how they do.
This is common, especially when out of town on vacation or when playing golf for a special occasion.
If this is a situation that you find yourself in, don't hesitate to share clubs.
The only time that you really need to avoid this will be if you are playing in a match or a tournament of some kind.
Those are the events that require everyone to comply with the USGA rules of golf.
However, for a new player that is just trying to learn if the game is going to be a good choice for the long term, sharing clubs is completely fine.
The bottom line is that golfers will need to work on getting themselves set up with new clubs sooner rather than later, but this is not fully necessary for the first few times out on the golf course.
In fact, when beginner players can learn how to use a variety of different golf clubs, they may have a better idea as to which beginner set or set makeup is going to be the best fit for them.
Hitting with some different options is a smart idea.
Do Golf Courses Require All Players To Have Their Own Clubs?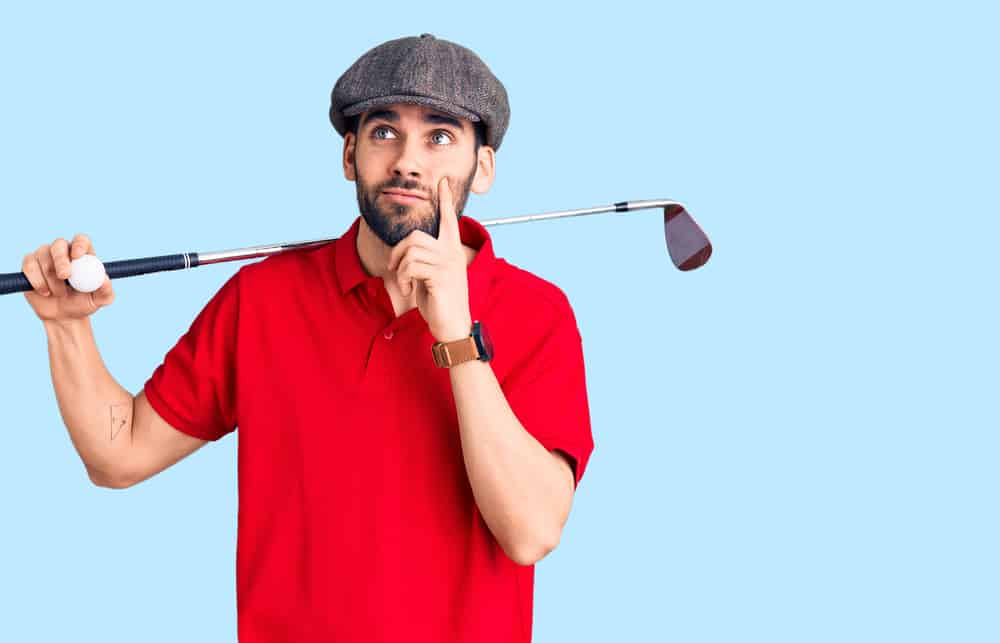 If you show up at a golf course and only have three sets of clubs between you and your friends, chances are the club will ask you where the fourth set is.
Some golf courses will have strict rules in play about all four golfers having their own golf clubs.
This is partly to do with the USGA rules of golf, but also, there are issues with the pace of play.
When every golfer does not have their own set of clubs, it can take a bit of time for one player to use the club and then wait for the next player to give them the club to use.
The idea is that golf courses put this rule in place to help speed up play.
In addition, golf courses are looking to ensure that they make as much revenue as possible.
This rule allows golf courses to charge for a rental set of clubs.
The rental set of clubs will likely cost considerably more money than the greens fees as the equipment in these sets is often quite good.
Golfers who are looking to purchase new equipment may even take a rental set out and see if the clubs are a good fit for their game.
The bottom line here is that golfers must be prepared, when they show up at a golf course, that the total cost that day could be a little higher because of having to purchase a rental set.
If you can somehow borrow a golf bag and a few clubs to put on your side of the golf cart, you can save yourself these fees.
Conclusion
We hope you now fully understand all that is involved with sharing golf clubs on a golf course.
This would be a great option to have if the USGA would allow it, but as you can clearly see, sharing golf clubs gives players an advantage.
These advantages are a bit too much for players, and they can make the game unfair.
Instead, focus on making sure that you have the exact golf clubs you need in your bag and that you are ready for any situation you come across on the golf course.
Although it is tempting to grab a club from another player's bag, get accustomed to using what you brought out to the golf course with you.