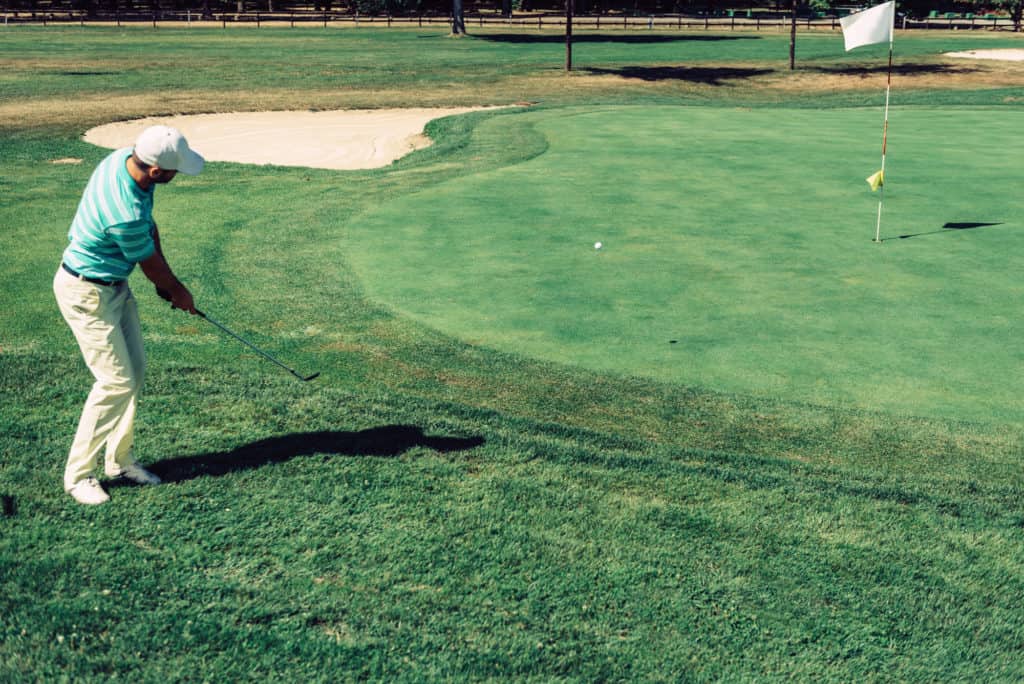 Chipping is such an essential part of the game of golf.
If you miss a green just slightly, a great chip can get you back into play.
If you chip poorly, you can turn a near miss into a triple bogey.
Knowing which clubs to have in your bag for chipping is half the battle.
In this guide, we will help explain what wedges are best for chipping and some tips to help you become a better chipper.

What Degree Wedge Is Best For Chipping?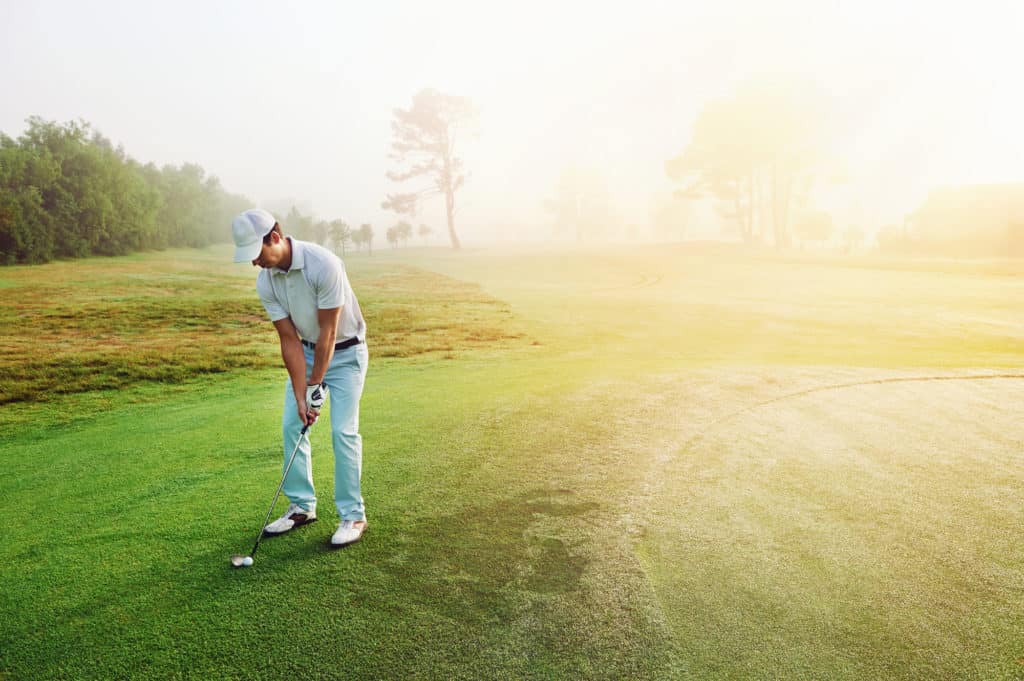 Most people would agree that something around 56 degrees of loft is going to be best for chipping.
A wedge with this loft seems to have the right amount of height, spin, and maneuverability to help you get shots around the green completed with ease.
Wedges come in many different lofts, and some are better for high loft shots, and others are better for more of a bump and run.
The most important thing about choosing a wedge to chip with is finding something that feels good to you.
Confidence around the greens is of the utmost importance.
What Degrees To Wedges Come In?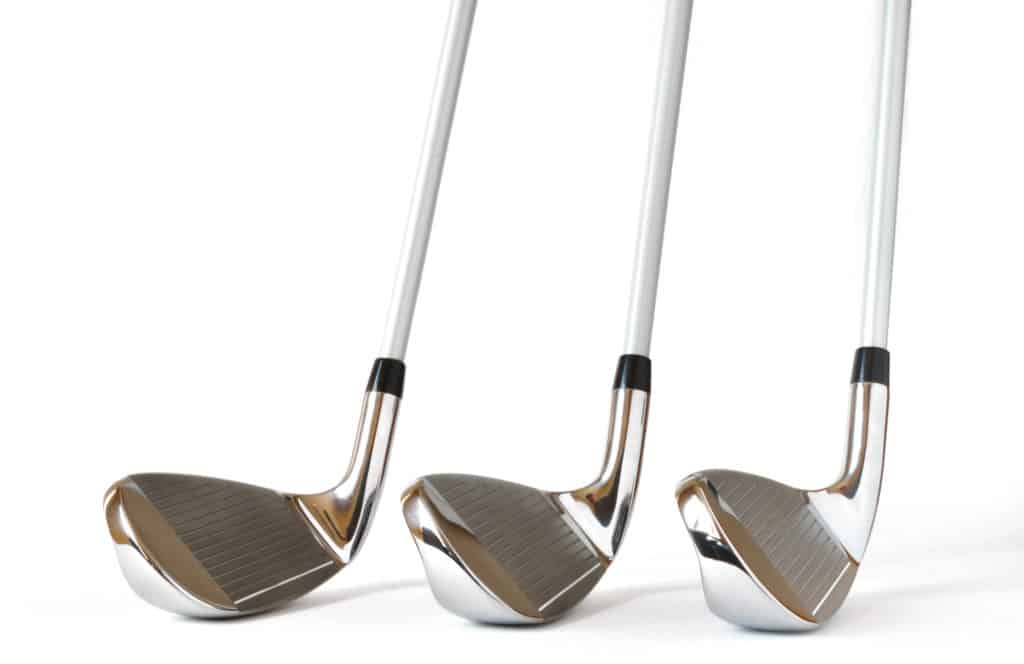 Wedges usually have anywhere from 46 to 64 degrees of loft.
This is an extensive range, and not very many other golf clubs come in as wide of a range as this.
For instance, a driver can usually be anywhere from 9 to 12 degrees of loft for a man.
You can see that the wedge is a huge gap.
Part of the reason behind this is because there are many types of wedges.
The pitching wedge will usually be somewhere from 46-50 degrees.
The gap wedge is going to be 50-54 degrees
The sand wedge is going to be between 54-58 degrees.
A lob wedge can go from 58-64 degrees of loft.
Each of these wedges has different shots that they specialize in.
Most golfers will want at least three wedges in their bag, but sometimes four.
What Is The Perfect Wedge Setup In Your Golf Bag?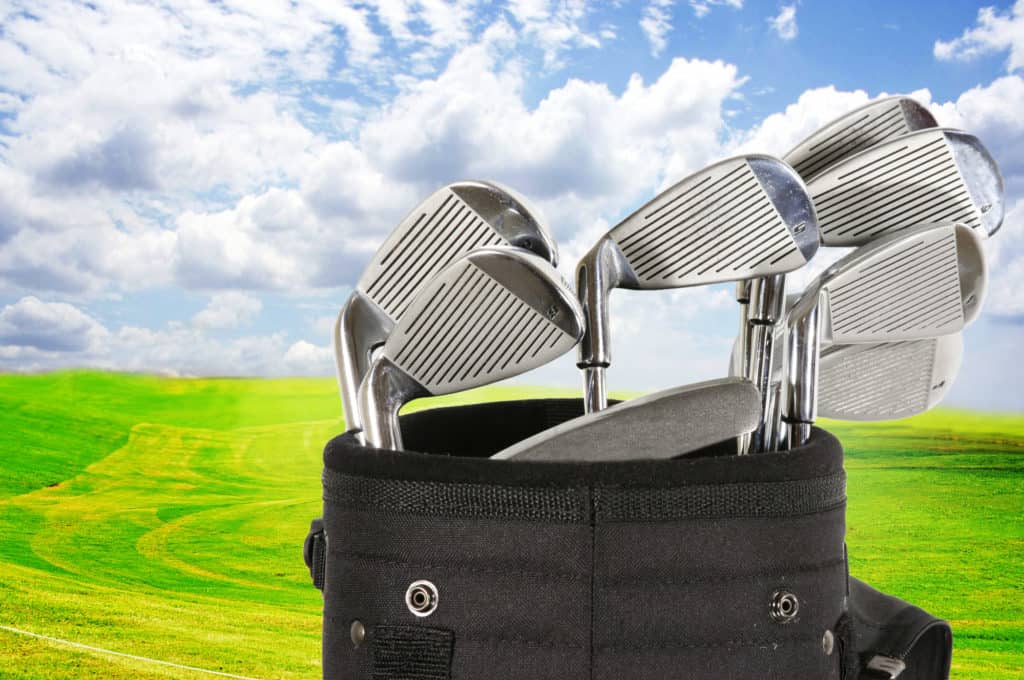 Most golfers will tell you that having a 52, 56, and the 60-degree wedge is the perfect setup in your golf bag.
You can use the 60 degrees for high lofted shots, but the 52 still gives you plenty of distance on a full-length swing.
Then you have the 56 in the middle to get a mix of both distances, feel, and spin as well.
What Wedges Should You Use For Specific Shots?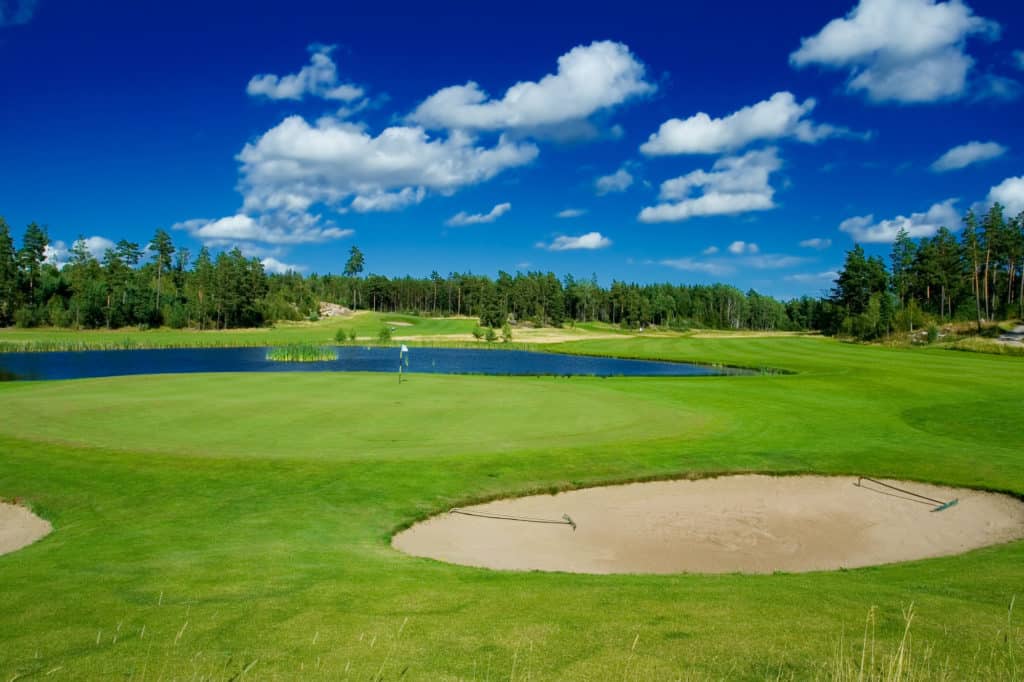 You will need to spend time working on your wedges to perfect which ones you want for certain shots.
Here is a general guideline of what you can do with each wedge when it comes to both chipping and pitching.
Pitching Wedge
A pitching wedge is a pretty versatile wedge.
You can use it for full swing approach shots to a green.
You can also use it for small bump and run type shots when you are close to the green.
You need to know that since a pitching wedge has a little less loft than other options, it will roll further when it lands.
If you are playing a shot to the pin and you are close to the green, expect that you will hit it about one-third of the way and let it roll 2/3 of the way.
Pitching wedges are not good out of greenside bunkers, and they aren't great for high lofted shots out of the rough.
Gap Wedge
A gap wedge fills the gap between a pitching wedge and a sand wedge.
Gap wedges can also be called approach wedges or utility wedges.
These terms all mean the same thing.
Gap wedges can be used for full swing shots, but they are also great around the green as well.
Most people use a gap wedge out of a bunker that is a little further from a green or when they are at in-between yardage on an approach.
If you hit your pitching wedge 120 yards and your sand wedge 75, then you may need the gap for the 100-yard shot.
Gap wedges are suitable for chipping.
They spin relatively well, but you will have to leave a bit of room for the wedge to roll when it lands.
Always leave room for a little bit of roll when hitting any shot out of the rough.
Sand Wedge
The sand wedge is the wedge that is the best for chipping.
With a sand wedge, you can fly the ball reasonably close to the pin, and expect it only to roll a few feet.
Sand wedges are great out of the bunker, and they provide a ton of spin even on shots out of the rough.
Make sure when you hit your sand wedge, you accelerate through your entire shot.
Any type of deceleration on the sand wedge will cause you to hit your golf ball fat or skull it over the green.
A sand wedge is an excellent tool from the grass, rough and sand.
There is no one way to hit a chip with a sand wedge.
It would help if you played around with your stance width, choking up on the club, and the angle of the clubface on your wedge as well.
The more shot options you have, the better you will be at the game.
Lob Wedge
Lob wedges are usually over 58 degrees of loft, and they are best suited for very high lofted shots.
If you happen to hit in a greenside bunker and the pin is only a few feet away, the lob wedge is best.
If you end up in some thick rough without a lot of green to work with, the lob wedge can save the day.
Many new players are scared of the lob wedge because of all the loft and potential of hitting the ball thin.
However, if you can learn to use this club properly and gain some confidence, you will see a tremendous difference in your golf game.
Why Confidence in Chipping Is So Important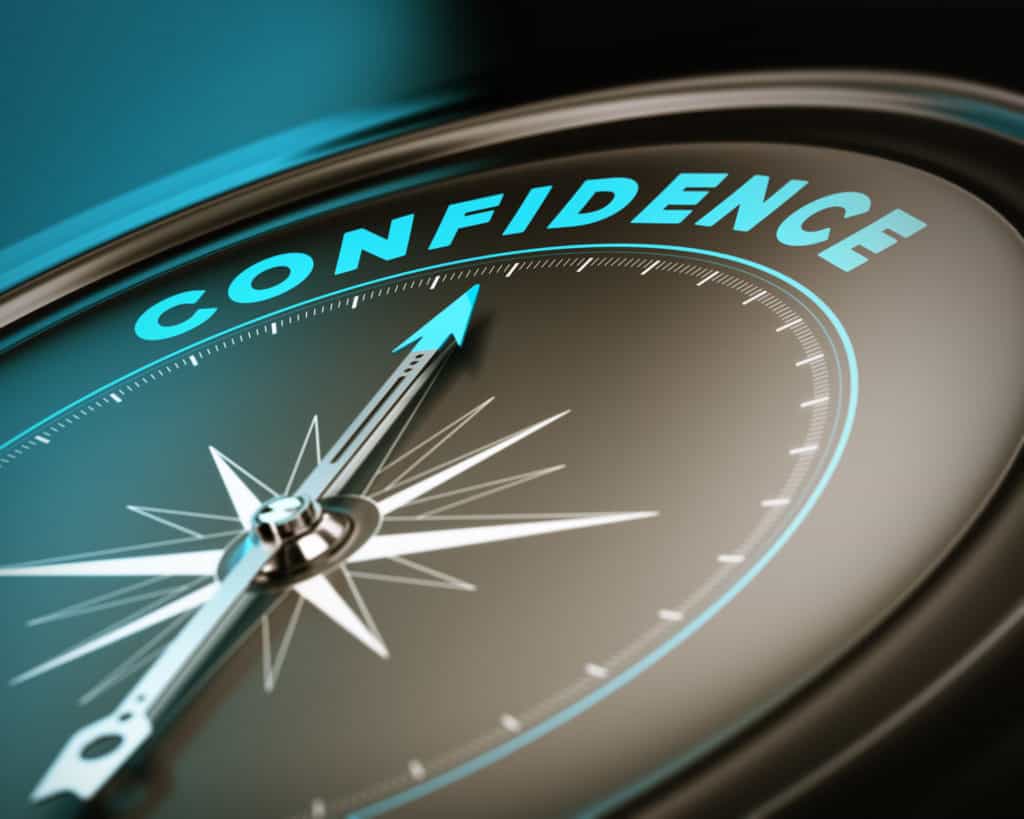 What some golfers don't understand about their chipping game is that if they don't learn to properly chip, it will have a tremendous impact on the rest of their game.
If you know you struggle with chipping, you may be thinking this while you are hitting your approach shot into a green.
When you stand out there, your swing thought will be, "don't miss the green."
This is a terrible thought and will result in you missing the green 8/10 times.
The good news is that if you can get better at chipping, it will allow you to swing more freely from the fairway.
Even though we mentioned that the 56-degree sand wedge is the best for chipping if you feel confident in your gap wedge or lob wedge, that is entirely acceptable.
Having feel and confidence is an essential part, not the club in your hands.
How To Become A Better Chipper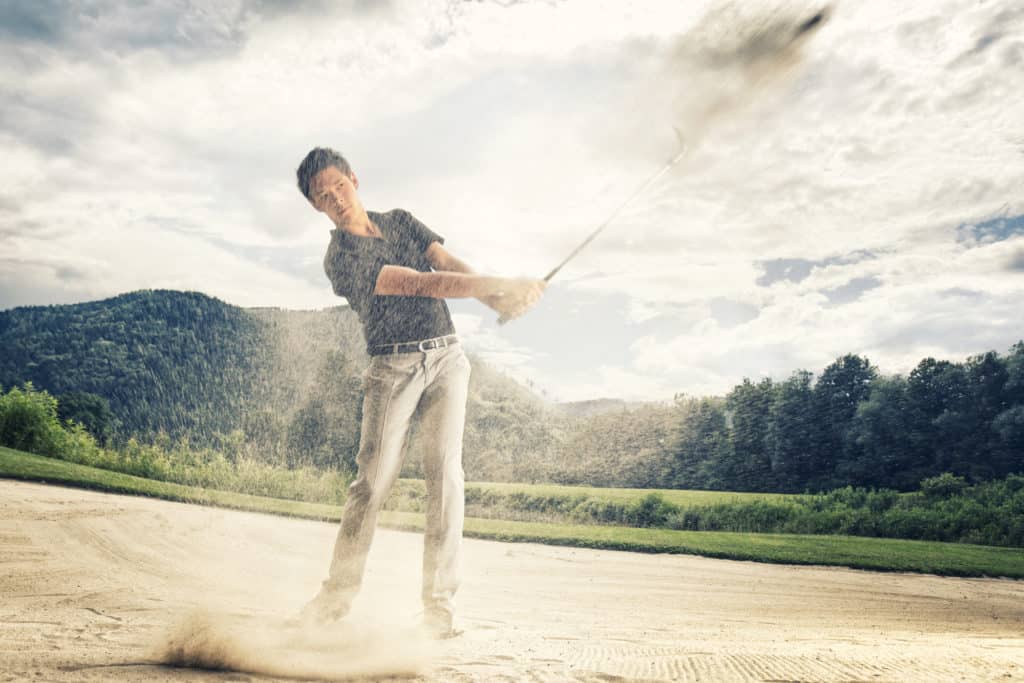 Now that we have established how vital chipping is, its time to learn how to get better at chipping.
Here are some critical thoughts to keep in mind to become a better chipper.
Small Stance
Some golfers will try and chip while standing in their usual address position.
This is just not necessary.
Standing with your feet closer together and making your stance more narrow will help you control your chip shots.
You will have an easier time accelerating through impact and hitting the shots that you plan on.
Planning Shots
It would help if you had a plan in mind for every single chip that you hit.
If you are swinging your club and hitting the ball, then you don't have a plan.
Pick a spot on the green where you want your chip to land.
Picture it rolling the rest of the way.
Is that how it will roll, does it seem correct?
If yes, then you should swing the club.
If you are unsure of where you want the ball to land and how it will roll, then you have a very slim chance of getting the ball close to the hole.
Practice Different
Hitting a chip shot is not all that difficult.
Hitting a chip shot that lands where you want and ends up close to the hole is a different story.
Standing on a chipping green and hitting chip shot after chip shot is not going to make a significant difference in your game.
You must aim at different targets and hit different types of shots if you want this practice to translate onto the golf course.
A great drill is to take all four of your wedges and pick a target about 15 or 20 yards away.
Learn how to hit your pitching wedge, gap wedge, sand wedge, and lob wedge a distance of twenty yards.
This will help you develop feel and leave you much more prepared the next time you step foot on a golf course.
Tempo
Just as the tempo is vital in your full swing, it is crucial in your short game as well.
If you have never tried practicing your wedge and putter shots with a metronome, you may want to consider it.
The metronome will give you a solid beat and allow you to perfect the shots you are working on.
Do My Wedges Need To Match My Irons?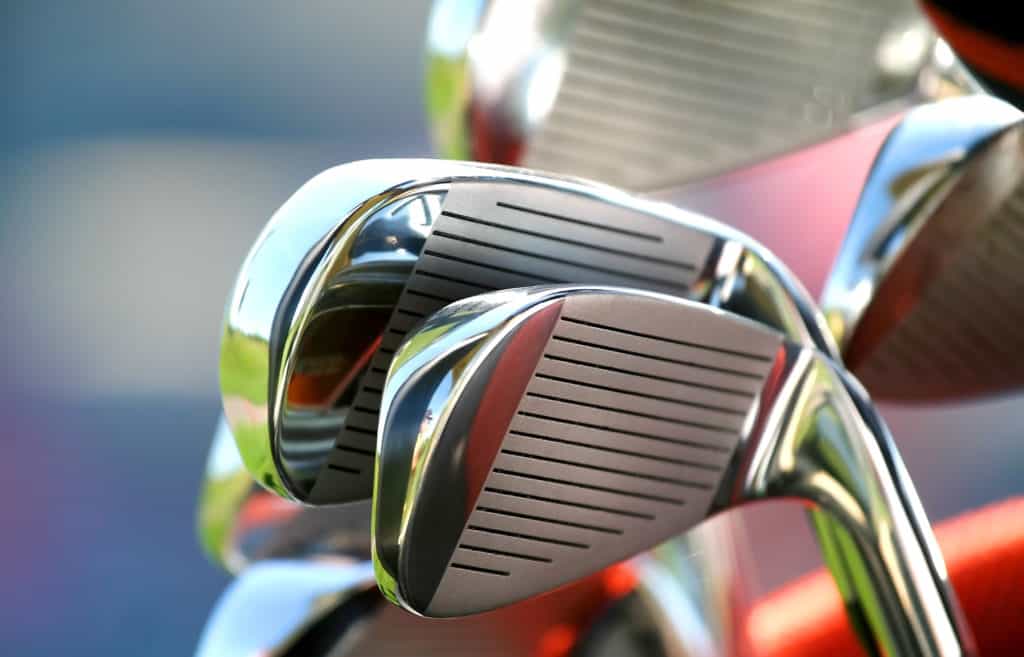 Some golfers think that their wedges need to match their irons exactly.
Luckily this is not true.
Your wedges should be clubs that feel good for your game regardless of the brand and whether or not they match your other clubs.
In fact, sometimes, the wedges that match your iron set may not be as good as another wedge that doesn't match.
Choose a wedge for chipping that has lots of spin, plenty of weight in the clubhead, and a versatile sole.
If you are playing on different golf courses with varying course conditions, that versatile sole will be quite valuable.
Although it is nice to have wedges that all match each other, as long as you have the variety in the loft that you need, they do not need to match either.
Space out the gap in the loft of your wedges for the best performance.
Conclusion
Choosing a degree of loft that is perfect for chipping is not exactly possible.
You have to find something that works with your game and your experience level.
Most great golfers will agree that not having a wedge around 56 degrees of loft in your bag is a mistake.
This wedge makes such a significant difference from the fairway, rough, and bunkers as well.
Regardless of your swing speed, you can become a great chipper.
There is no reason that high handicapper novice golfers can't become a great chipper.
Put the time in, learn the fundaments, and swing with the proper clubs, and you will be well on your way to becoming a great chipper.