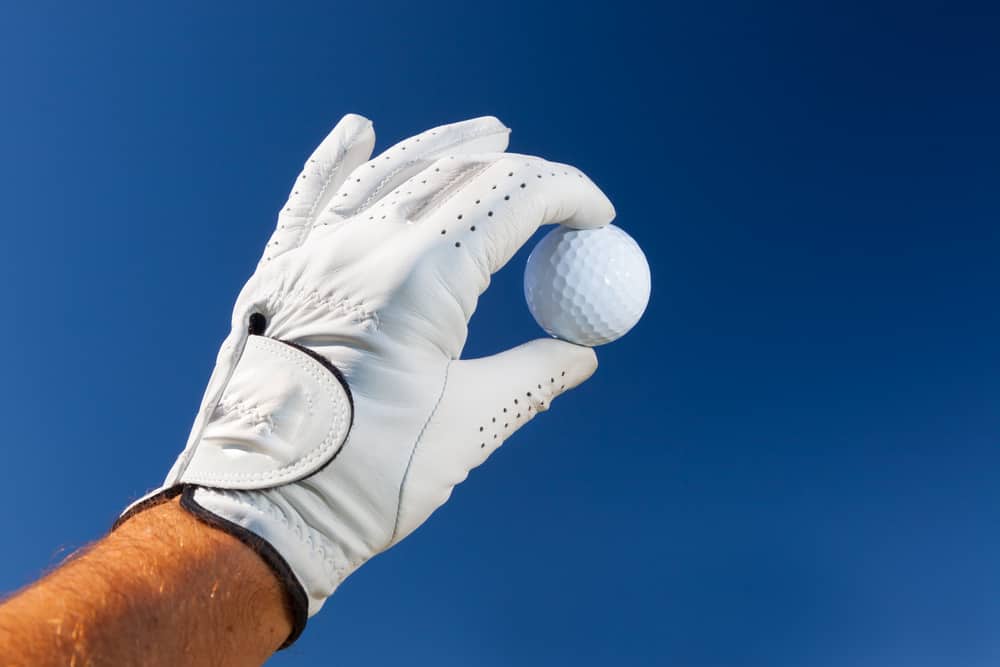 You may have heard of a refurbished cell phone or computer, but what about golf balls?
Refurbished golf balls are becoming more and more popular.
As you see more of these sales pop up, you may wonder if a refurbished golf ball could be good for your game.
We will take a look at what a refurbished golf ball is and whether or not it could be smart to invest in some.

What Are Refurbished Golf Balls?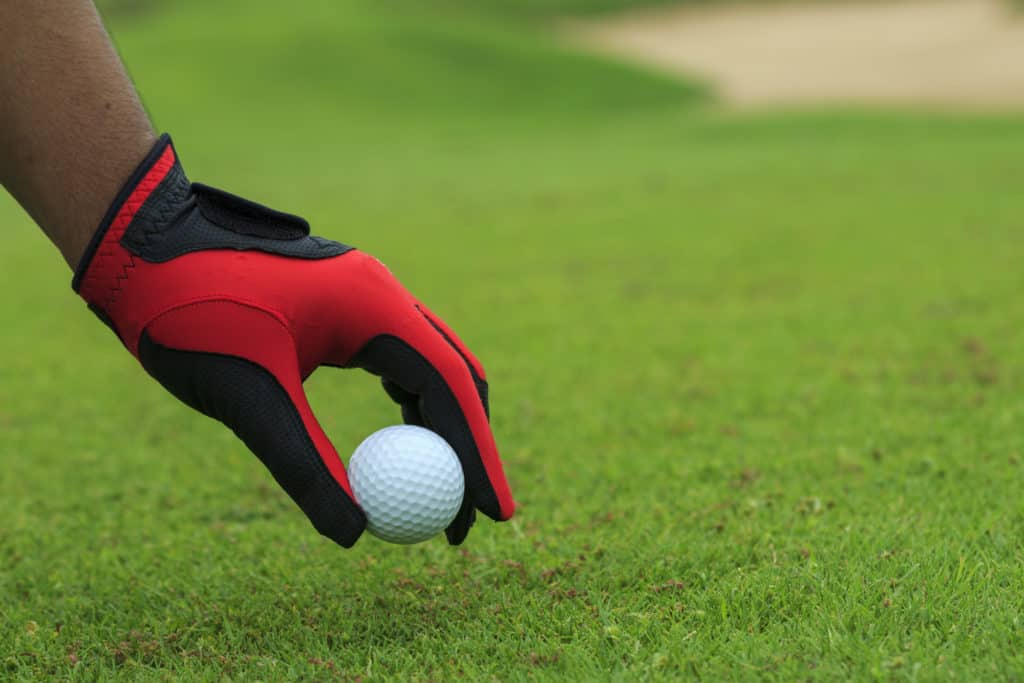 Refurbished golf balls are used golf balls which have been repainted.
When a golf ball is refurbished, it is also sometimes inspected and tested to make sure it is still in good working condition.
These refurbished golf balls are usually sold at a much lower price point than a new golf ball.
However, you won't know the exact history of the refurbished ball you are purchasing.
Some golfers who do not care about the type of golf ball they play will find a lot of luck with the refurbished ball.
It will make things cheaper and a little less painful when a golf ball gets lost.
Refurbished golf balls can be an excellent idea for some players, but let's see who should play with a refurbished golf ball.
Who Should Use Refurbished Golf Balls?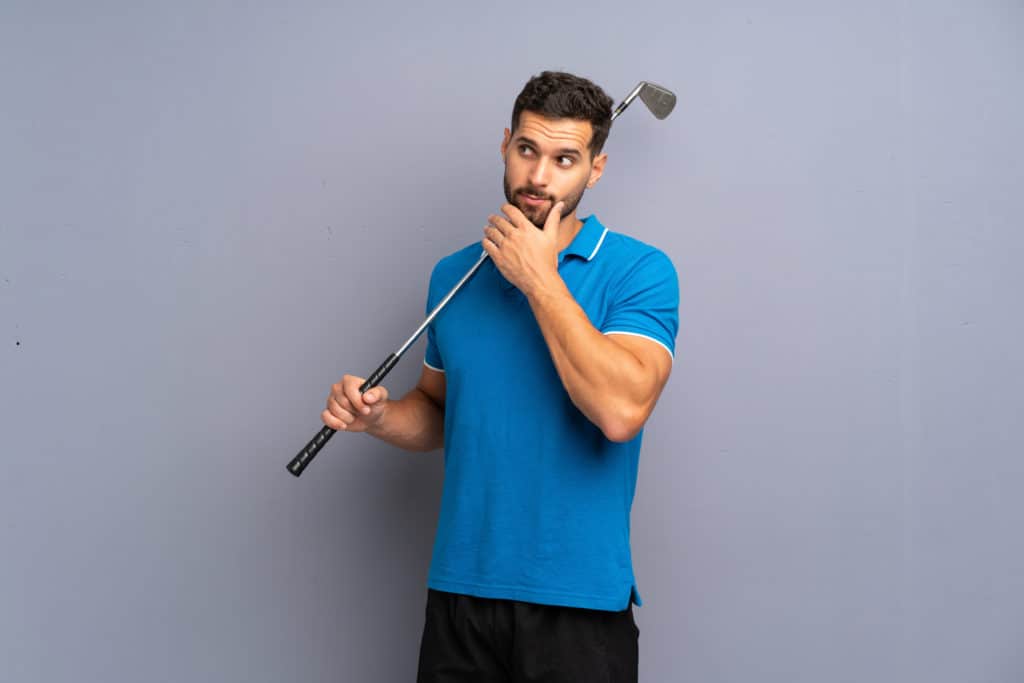 High handicappers and beginners should consider purchasing refurbished golf balls.
Refurbished golf balls are also a good choice for junior golfers.
Essentially, if you are going to lose several balls during the course of your round, it probably is a good idea to choose something that is less expensive.
Another great thing about these refurbished golf balls is that they can sometimes be really great golf balls.
When you get a refurbished Titleist, it will cost you quite a bit less than a new Titleist, but you will still get some of the same performance.
This is why beginners may find that they hit with a few golf balls that they like the feel of.
A lower handicapper is not going to enjoy the feel of the batch of refurbished golf balls.
The consistency won't be there from shot to shot, and some golfers will notice a difference in performance.
Refurbished golf balls can end up costing you a few yards or a little bit of spin.
For a golfer who is shooting over 100, the chances of this costing them a shot or two is very slim.
How Much Does a Golf Ball Affect Your Golf Game?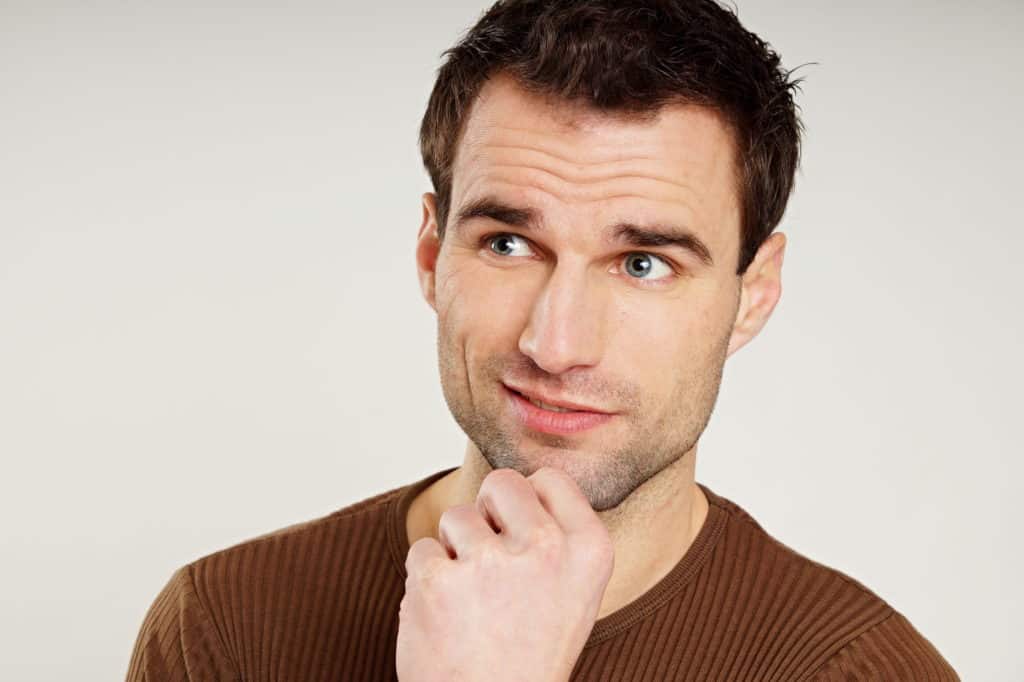 A golf ball can have big effects on your golf game.
If you have never considered the impact of a golf ball on your golf score or the way you hit the ball, you probably should.
Once you start getting into the range of breaking 100 and shooting 95 or below, you should start thinking about the golf ball you are playing with.
Here are a few reasons a golf ball will affect your game.
1. Distance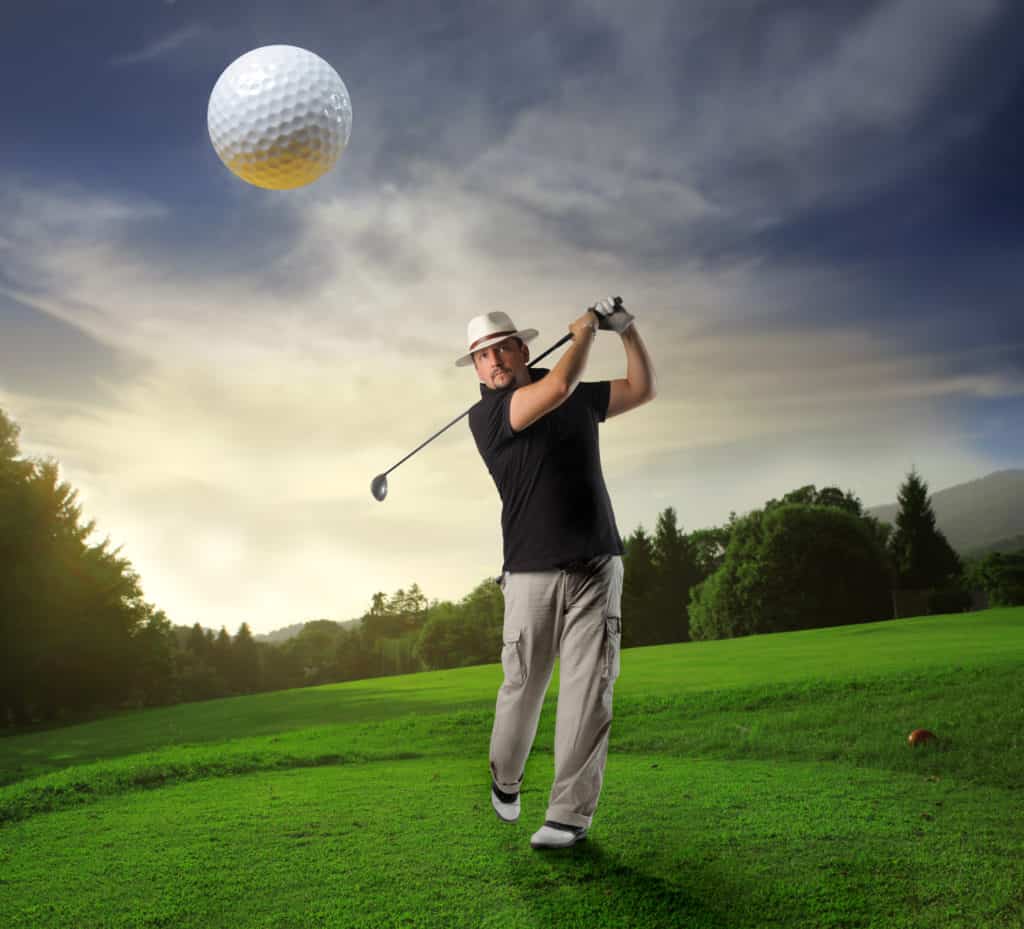 Golf balls can have an impact on the distance you are able to hit the ball.
Distance golf balls are generally used for the higher handicap players who don't feel as though they can hit the ball far enough.
With a distance ball, you will get something which has a much lower spin rate than other choices on the market.
The spin rate means that, when the ball hits the ground, it won't get much backspin.
This, in turn, causes the ball to roll forwards, and the golfer will get more distance out of it.
The cover on a distance golf ball is usually made with a hard material.
This helps to make sure the golf ball does not get cut.
The only problem with the harder cover and the larger core for distance is that the golf ball itself will feel a bit hard.
A harder feeling golf ball is difficult for some golfers around the green.
This is why many players have to choose between a distance golf ball or a feel golf ball.
The decision can be a hard one to make, and it is partly why so many companies have started making higher-end three-, four-, and even five-piece golf balls.
Having several layers to a ball helps to make sure they can offer various levels of performance all at the same time.
Most golfers who are new to the game or only play on the weekends will be most interested in the distance type golf balls.
2. Feel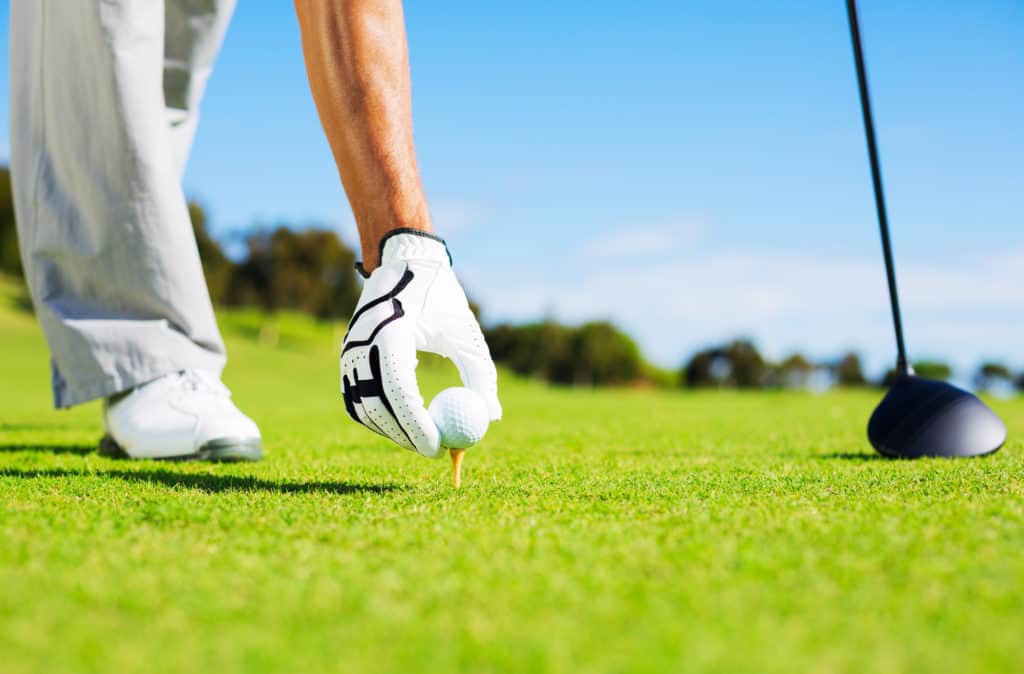 Feel golf balls are those which are built for more control.
You will probably see these advertised as having a softer feel and more spin around the greens.
Generally speaking, a lower handicap golfer is going to look for something with a better feel.
The feel allows a player to move the ball around the course a bit more than a distance ball does.
For instance, if you like to hit shots that spin on a green or you want something you can draw or fade, the feel or control golf ball is the best choice.
The downside, of course, is that the higher spin rates on these golf balls could result in a lack of distance.
They could also cause a bad shot to get a bit worse.
For instance, if you tend to hit a slice, the slice spin you put on a shot could be amplified with a high spin ball.
However, if you are playing well, you will have no issues using this higher spin rate to your advantage.
If you are a golfer who slices the ball, make sure you are not playing with something that is high spinning.
3. Three or More Pieces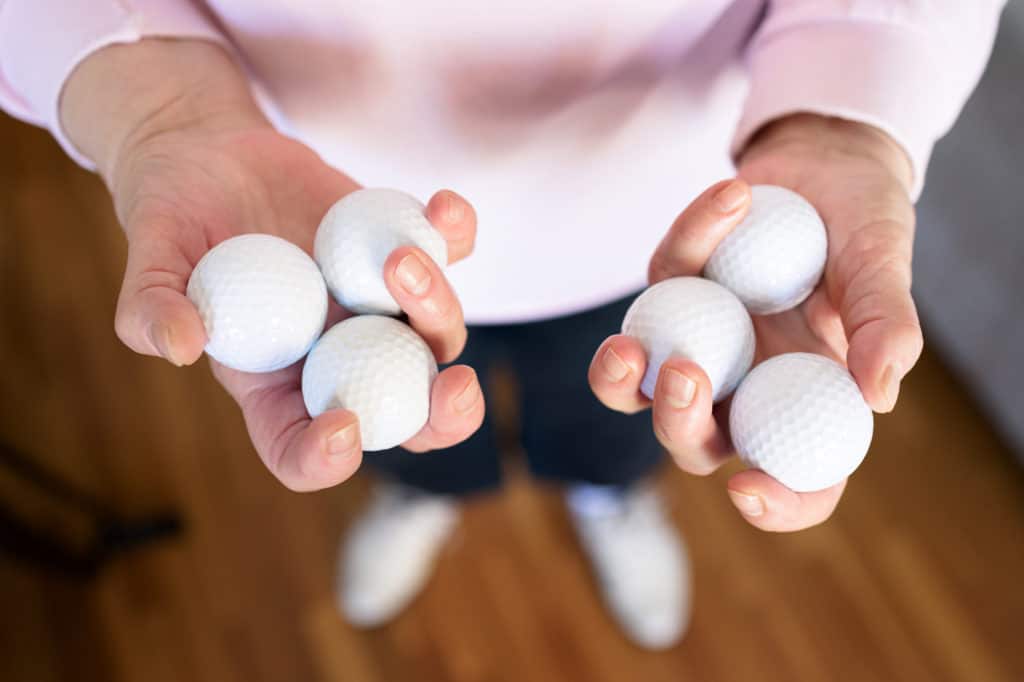 The golf balls on the market today are usually two-, three-, or even five-piece golf balls.
The more layers a ball has, the more performance it usually can offer.
You should be able to get something that is both long in distance and soft in feel.
These golf balls tend to come at a much higher price, which is undoubtedly understandable, considering it is like getting two golf balls in one.
Most of the two-piece golf balls on the market are going to be distance balls.
4. Cover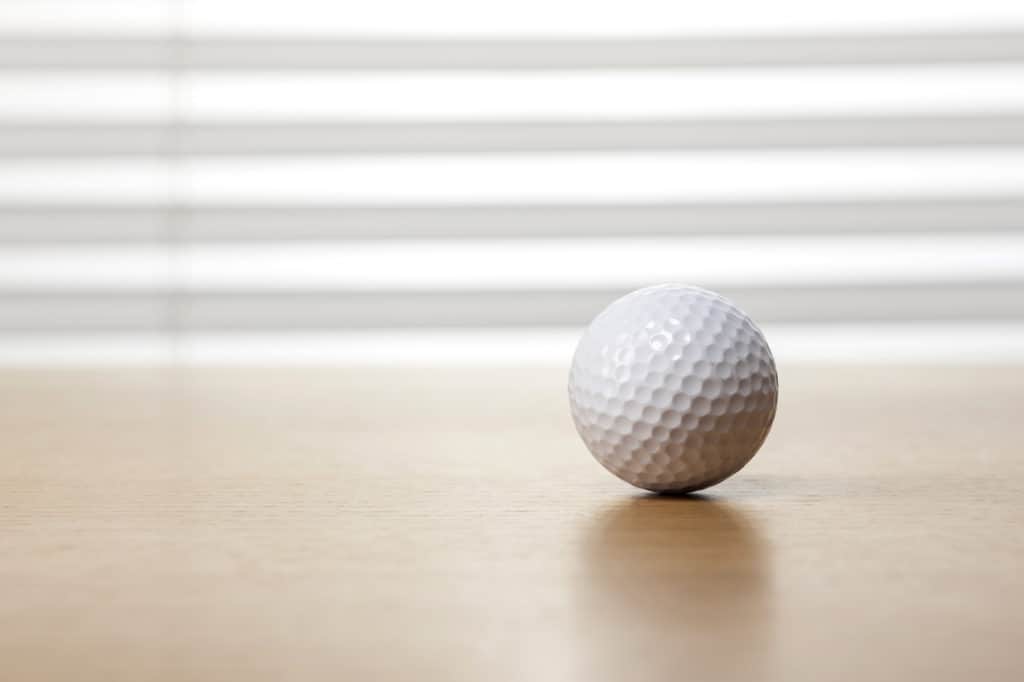 The cover of the golf ball can also affect your game.
Regardless of the type of ball you decide to play with, you should pay attention to its cover.
The cover of the ball is made to offer a balance between feel and durability.
It is essential to consider that the ball's cover needs to feel right for your game to benefit from it.
For instance, many people will agree that a Top Flight Distance ball is going to feel very hard coming off the face of your putter.
You will very likely hear a clicking noise when it is hit, and the impact will have a high MOI or Moment of Inertia.
For some golfers, this is the feeling they are looking for and will be able to incorporate it into their game.
However, others will want something which feels a little more natural when it comes off the face of the putter or wedge.
The new Ionomer covers tend to offer a good mix of durability and performance and are certainly an option worth considering.
5. Dimple Pattern/Drag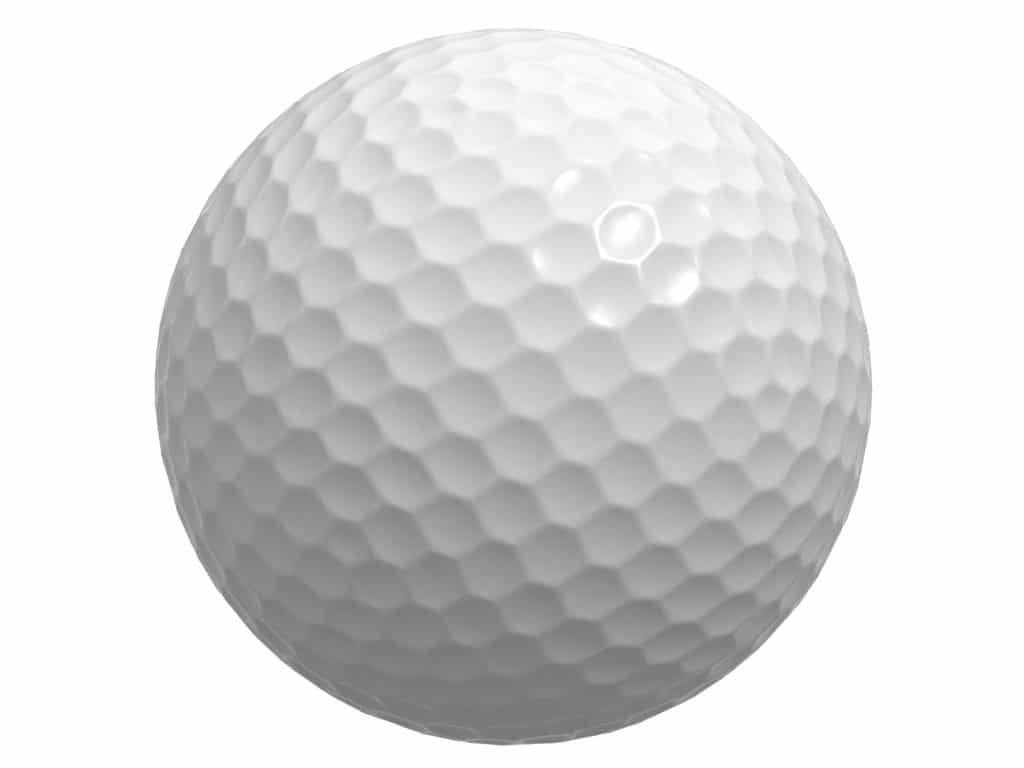 Each golf ball manufacturer has their own theories and plans when it comes to dimple patterns.
For instance, Callaway has a hexagonal shaped dimple on all of their golf balls.
Some golf ball manufacturers will choose to use extra dimples, and some find luck in keeping the number down but increasing the depth.
The USGA determines what is considered legal as far as golf ball dimple patterns are concerned.
These dimple patterns are designed specifically so the ball will have less drag as it flies through the air.
The lower drag will lead to a more piercing flight, better launch, and ultimately, more distance.
Conclusion
As you can see, refurbished golf balls are an excellent choice for many golfers.
Chances are you will get a few great Titleist or Callaway golf balls in the mix when you buy refurbished.
If you play a lot of golf and the expense of replacing your golf balls is starting to add up, then refurbished balls are certainly the way to go.
You will also introduce yourself to the different types of golf balls out there, and ultimately, you will find a favorite brand which will work best for your game.