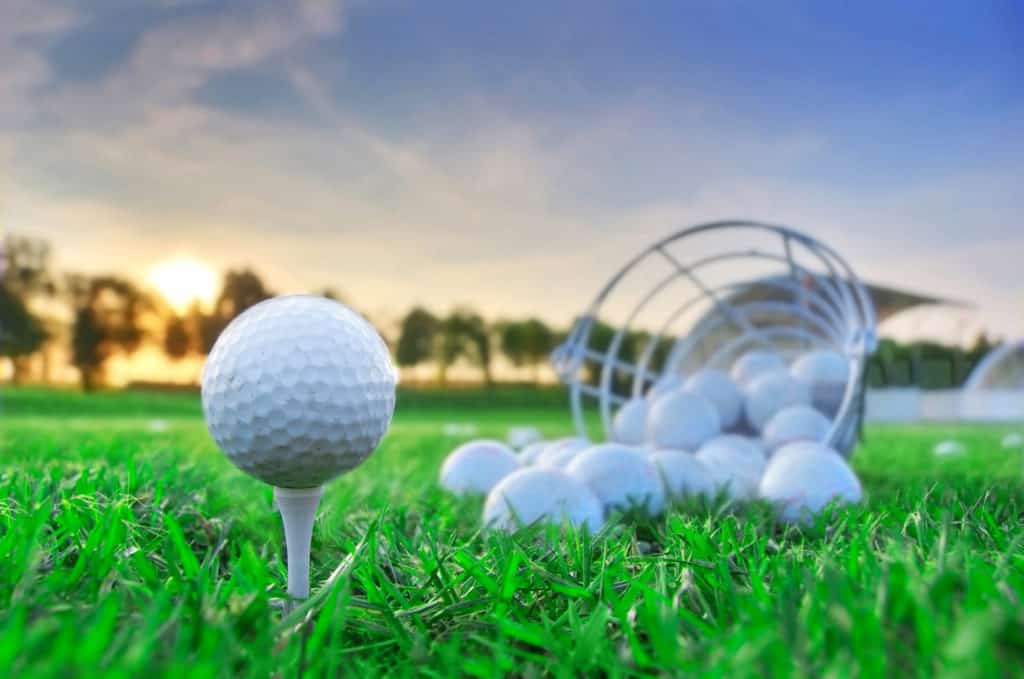 If you have been playing golf for quite some time, you have probably seen the change in golf ball prices.
Years ago, a great box of golf balls would cost $30.00, and now that $30 has grown to $50 or $55 for a dozen balls.
Of course, technology has also changed.
This brings up the idea if the more expensive golf balls are worth it.
In this guide, we will help to explain if more expensive golf balls are worth it and what you should know about the differences between cheap and costly golf balls.
Are More Expensive Golf Balls Worth It?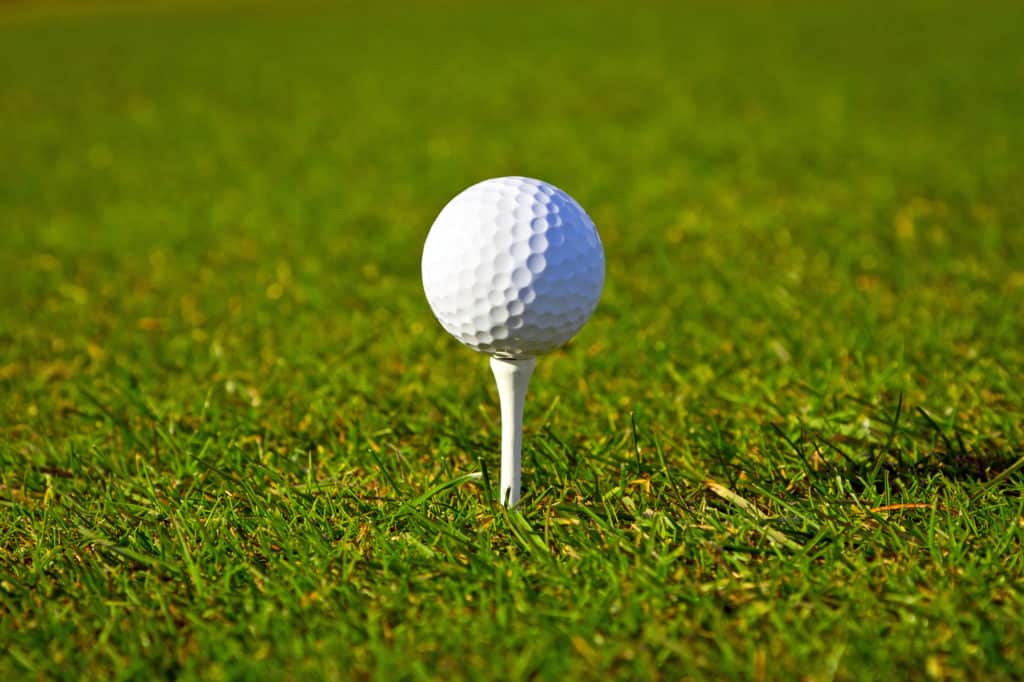 More expensive golf balls are worth it if you are the right player.
Certainly, players will see no difference between a cheap ball and an expensive ball.
If you can't see or feel the difference, there is no reason to spend the extra money.
Generally speaking, the better a golfer is, the more it makes sense to use a higher quality golf ball.
Higher handicap players are still working on the fundamentals of their swing, and they won't be able to feel subtle differences in clubs.
What Are The Differences Between An Expensive and Inexpensive Golf Ball?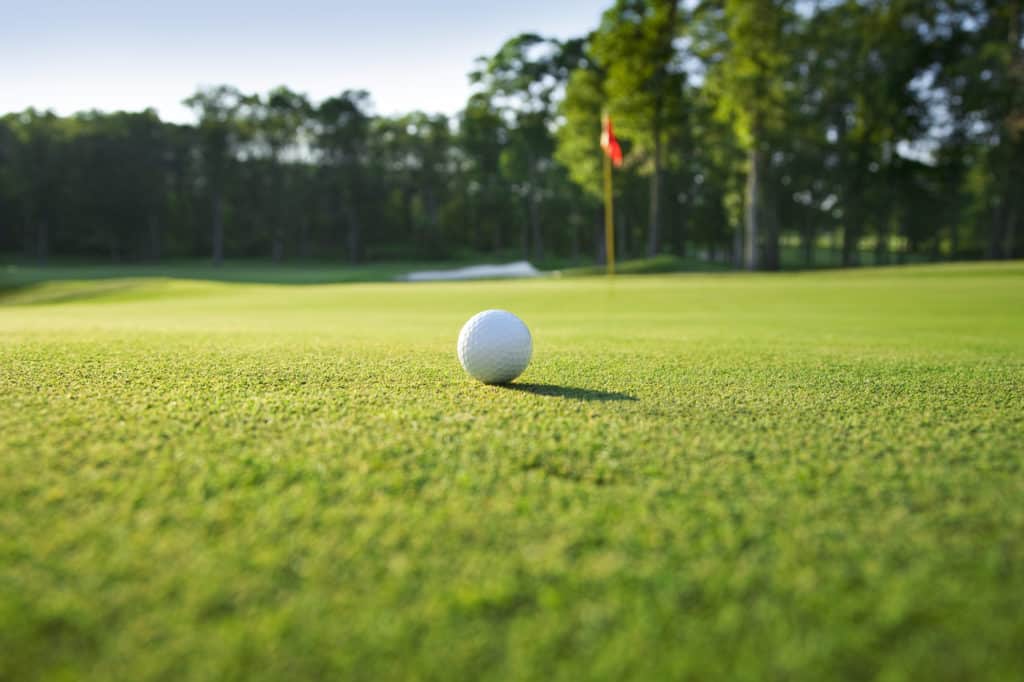 The most significant difference between a cheap and inexpensive golf ball is the number of pieces.
A two-piece golf ball is going to be much less expensive than a three or four-piece ball.
This comes down to the extra materials used and also the quality of the materials.
Another difference you will notice between the expensive and inexpensive golf balls is the cover material.
Golf balls are made with many different cover materials, and they are all designed to offer both performance and durability.
The covers on the more expensive golf balls are usually a little thinner and have a better feel.
The covers on the cheaper golf balls are usually a little thick and more durable.
The idea behind this is that the higher handicapper will do a bit more damage to a golf ball, and it should hold up longer.
Many people will notice that the cheaper golf balls tend to feel a bit harder because of this.
This can help with distance off the tee, but it is a bit of a downside when it comes to feeling around the greens.
How is Spin Different Between Cheap and Expensive Golf Balls?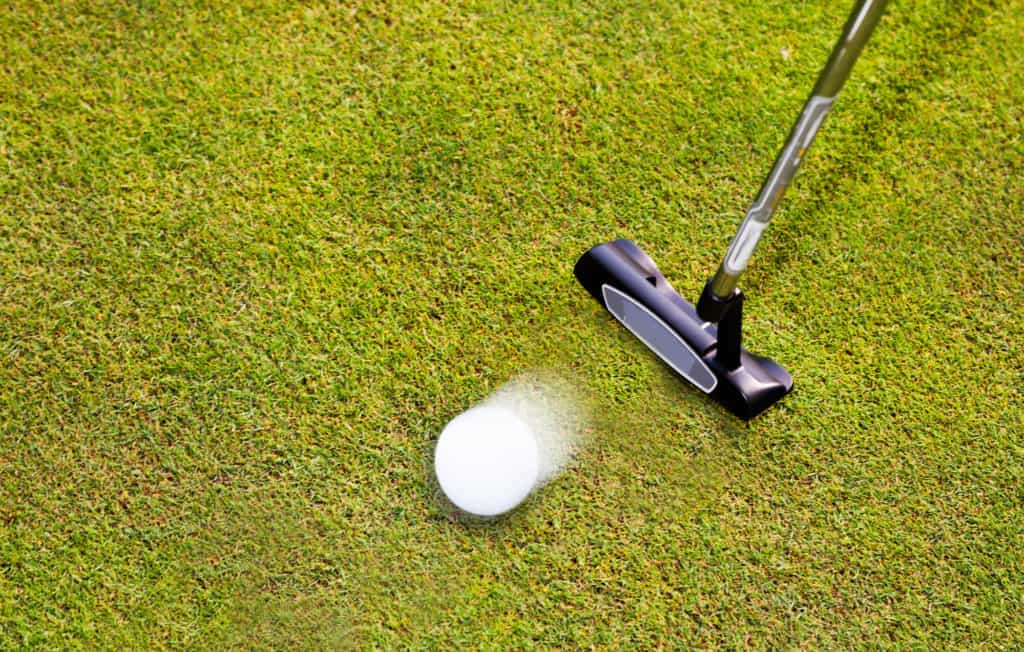 The lower-priced golf balls tend to have a very low spin off the tee and low spin around the greens.
Low spin golf balls are great for players that need distance off the tee.
The low spin helps to ensure that when a golf ball lands on the fairway, it continues to roll.
Golfers seeking distance will take the extra roll.
The problem is that these players will probably get the same type roll around the greens as well.
With a cheaper golf ball with two pieces, you get a low spin off the tee but now quite enough spin around the greens.
With a high-end golf ball, you get a relatively low spin off the tee, but you get lots of spin around the greens.
Better players use the spin around the greens to control their shot trajectory.
The way golf ball manufacturers have been able to develop a ball that spins around the green and not off the tee is through multiple layers of materials.
These four and five-piece golf balls have different components that all react in their way and help to provide a variety of results.
How Is Feel Different Between Cheap and Expensive Golf Balls?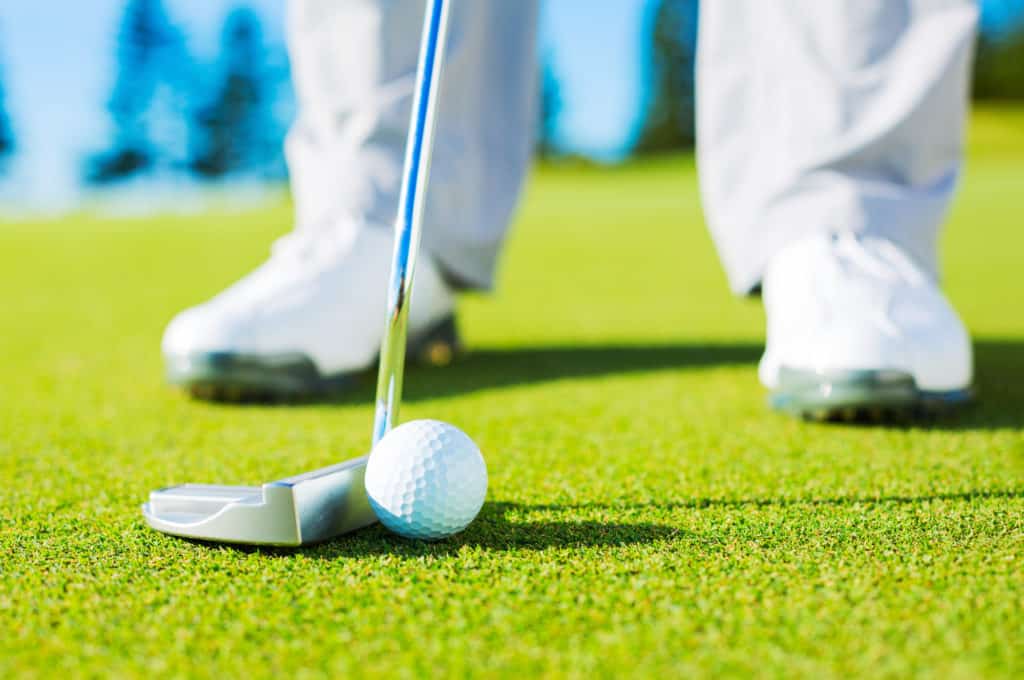 The feel is where players say they notice the most difference in the golf balls they are playing with.
More expensive golf balls have an overall softer feel.
They give players the idea that they can spin and control the ball much easier.
They also make putting feel more natural with less jump off the putter's clubface.
A cheaper golf ball tends to feel quite hard.
This is because their cover is usually made of a thicker material, and the internal rubber core tends to be a bit harder.
How Is Compression Different Between Different Priced Golf Balls?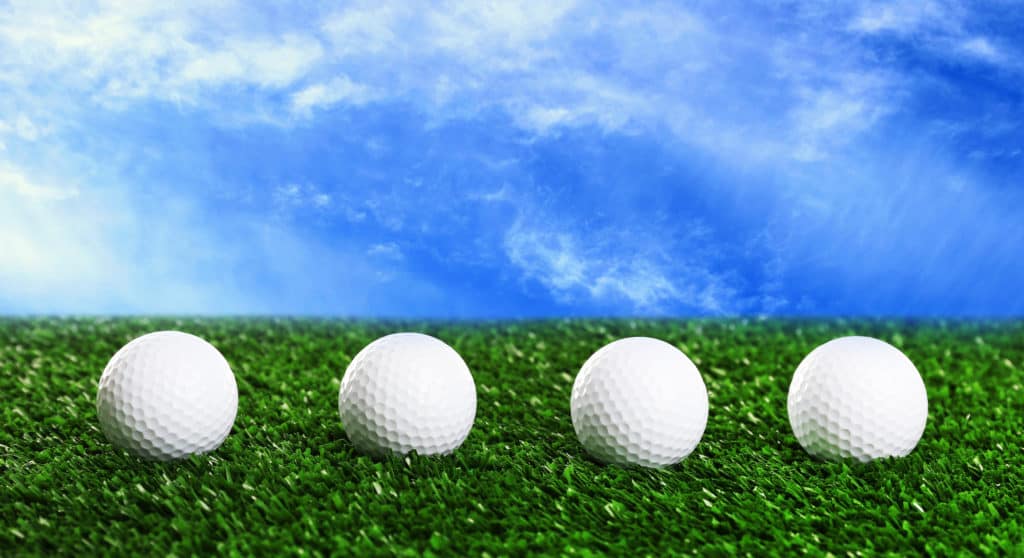 Compression is a measurement of how difficult it is to compress a golf ball.
The higher compression golf balls take a much faster swing speed to compress than a lower compression golf ball.
Lower compression balls are built for golfers with slower swing speeds looking for extra distance.
You can purchase both cheap and expensive golf balls in a variety of compressions.
Generally speaking, many of the higher-priced golf balls are also higher compression.
This stems from the fact that the lower handicap golfer tends to have a faster swing speed.
Do Low Priced or High-Priced Golf Balls Hold Up Longer?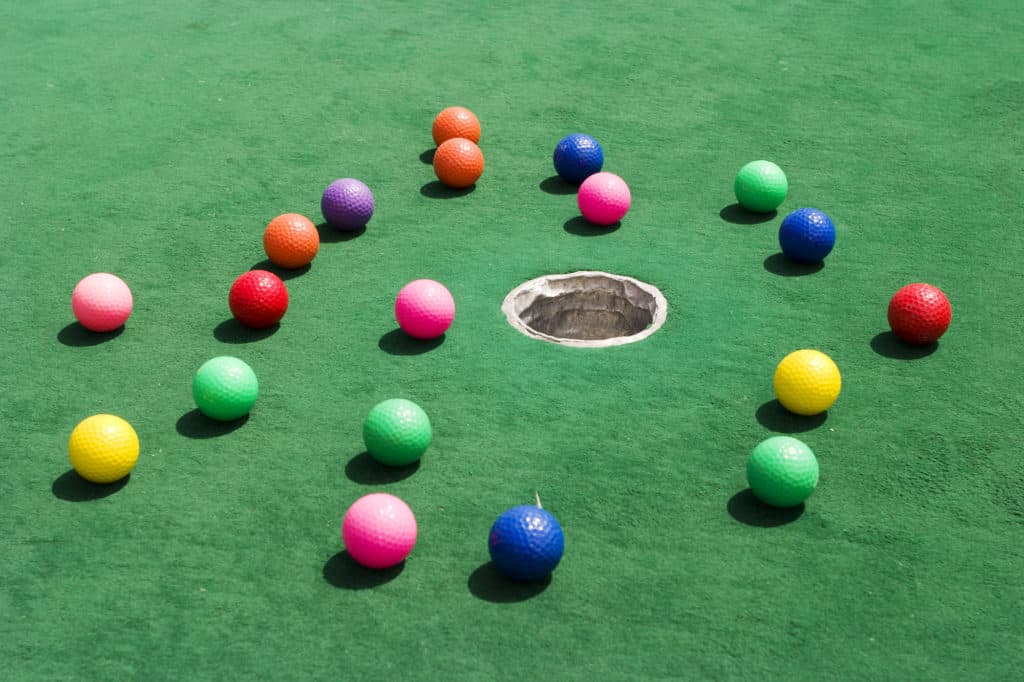 If you are a golfer who likes to get several rounds out of a dozen golf balls, we don't blame you.
These things are expensive, and if you play a lot of golf, it could add up fast.
Luckily there are some golf balls that you can play three or four rounds without changing the ball.
Generally speaking, the cheaper golf balls tend to be more durable and hold up a bit longer than the expensive ones.
This seems to be because of the thicker and cheaper materials used on their cover.
With the expensive golf balls, companies try to make them with a thinner cover and a more reactive feel.
Golfers want to feel the spin and the softness of the golf ball.
To accomplish this, there needs to be a more expensive and more reactive cover on the golf ball.
How Much Do Golf Balls Cost?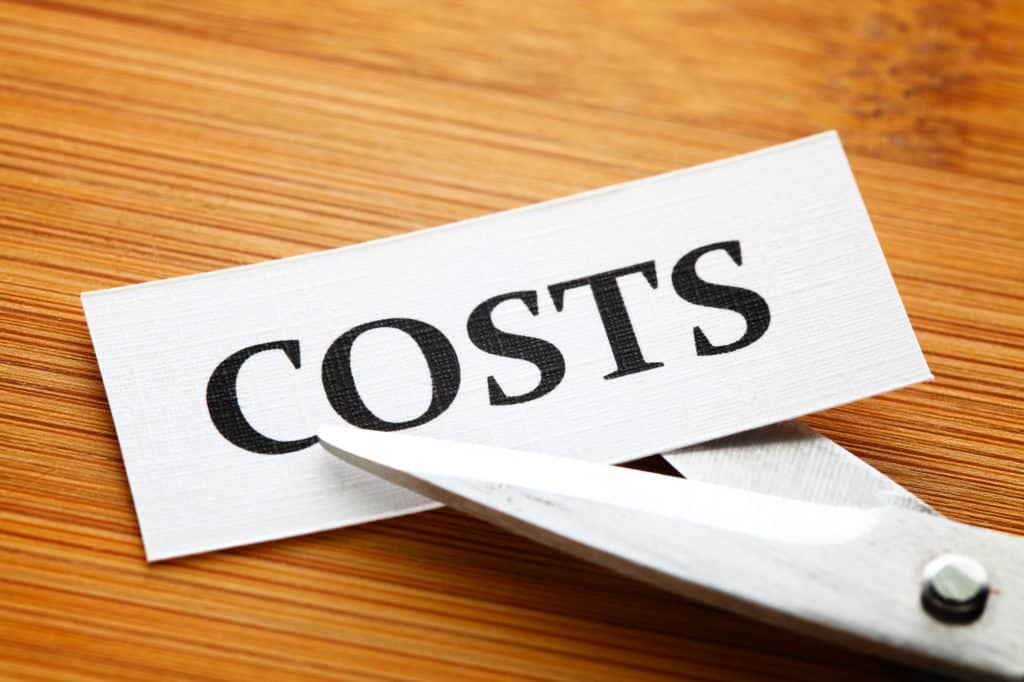 Golf balls can cost anywhere from around $15 a dozen to about $55 a dozen.
Most amateurs will do fine with a golf ball that is priced around $20-$30.
Usually, the three-piece golf balls are priced at $25.00 or more.
Anything below that will probably be a two-piece golf ball.
Sometimes companies will give discounts if you purchase golf balls in bulk.
If you know you play a lot of golf and use them all within a year or two, this is a great way to save money.
Don't purchase in bulk if you think the golf balls may sit on the shelf for eight years.
When Should A High Handicapper Switch To A Better Golf Ball?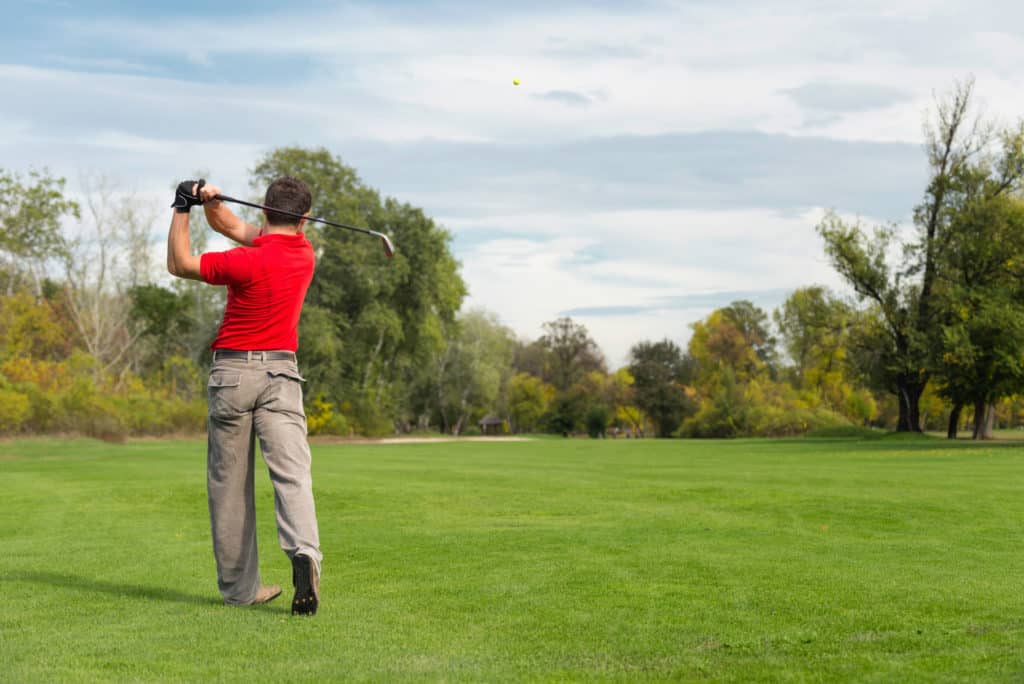 A higher handicapper should switch to a better golf ball when they start to understand the feel.
When beginners start playing the game, there are so many variables related to grip, setup, stance, posture, etc. that feel goes to the bottom of the list.
When you start to progress in the game and get a handle on what feels good and what doesn't, it is probably time to switch golf balls.
When you start hitting putts and chips around the green and feel like the impact felt harsh, you need a softer, more responsive golf ball.
For some players, this won't happen until you start to break 90, and for others, it may happen much sooner.
How Do I Know Which Golf Ball To Play?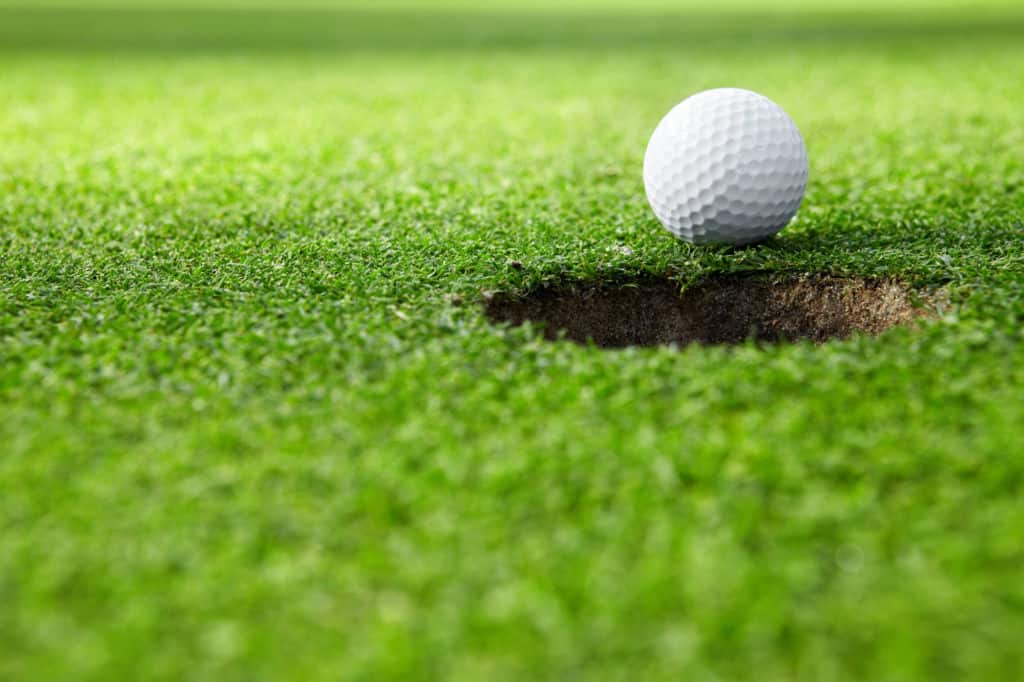 Finding the right golf ball for your game takes a bit of trial and error.
If you have never tested out other golf balls, you should try doing so.
Play with an expensive golf ball and see if you noticed the difference between that and something much less costly.
One of the most critical factors in choosing a golf ball that works for your game is compression.
If you have a fast swing speed, you should be using a high compression golf ball.
If you have a slow swing speed, you need a low compression golf ball.
If you don't play with the right compression, you will be losing distance and sometimes control.
Conclusion
If you are curious about what an expensive golf ball can do for your game, we sincerely recommend buying a sleeve.
Yes, you usually pay more per golf ball when you buy a sleeve instead of a dozen, but it will be the best way to test things out.
If you buy a sleeve of balls and don't see much of a change in your game, then it may not be time for you to switch golf balls.
Most lower handicappers could put an all-white golf ball out and tell you if it was a higher or lower priced ball just from taking a few putts.