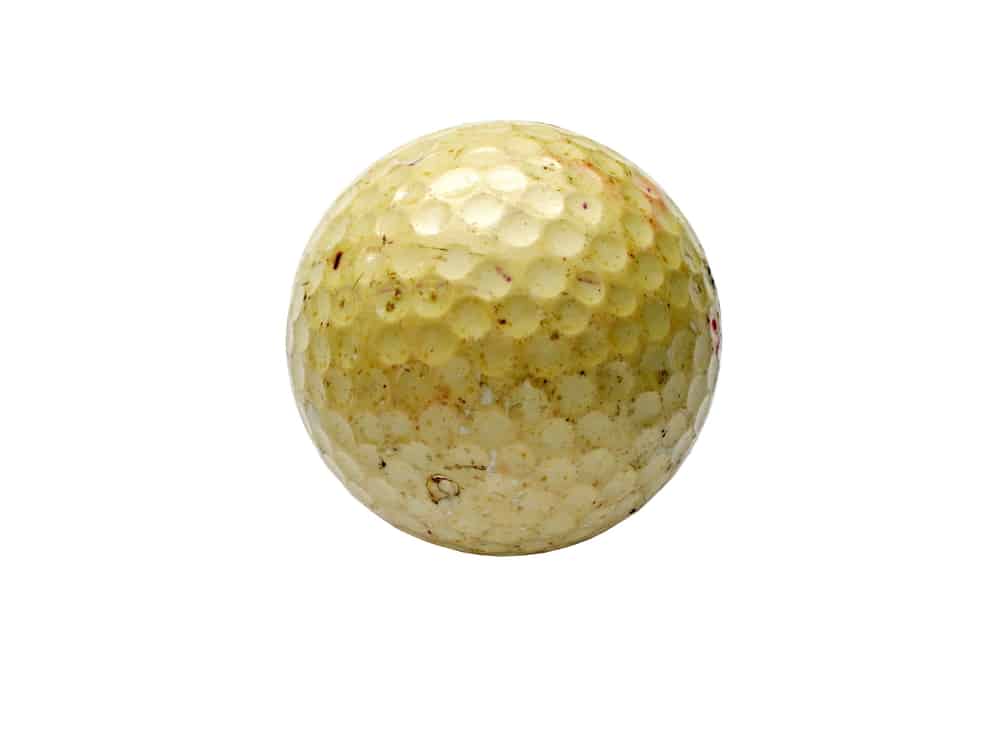 If you play a lot of golf, you may come across some older golf balls on the course.
Sometimes people don't find a ball, it stays on the course for a while, and then all of a sudden, it appears for another golfer.
A lot of the time, these golf balls are going to be yellowed and discolored.
Sometimes there won't be much you can do about this yellowing on the golf balls, and they will need to be repainted, but there are other times when you may be able to clear it up.
Here are the steps to take to clean yellowed golf balls.

How to Clean Yellowed Golf Balls 
Step 1: Gather Supplies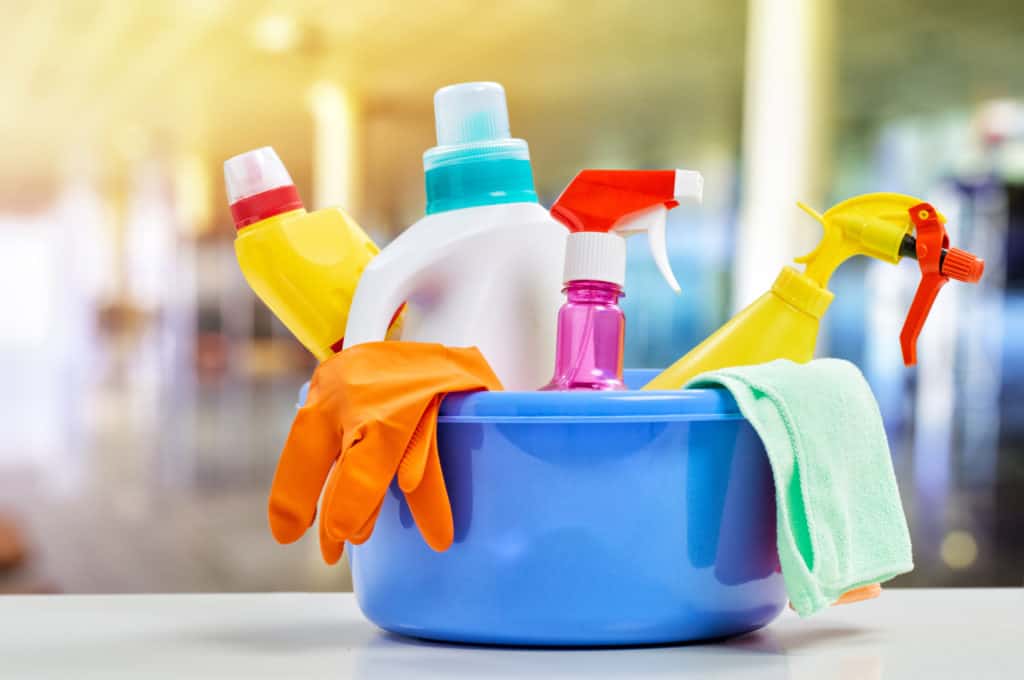 When you want to clean yellowed golf balls, you will need a few basic supplies.
Here are the things you should put together before you start this process.
Bucket with Water
Dish Soap
Bleach
Soft bristle brush
Cleaning Rag
Step 2: Prepare the Area for Cleaning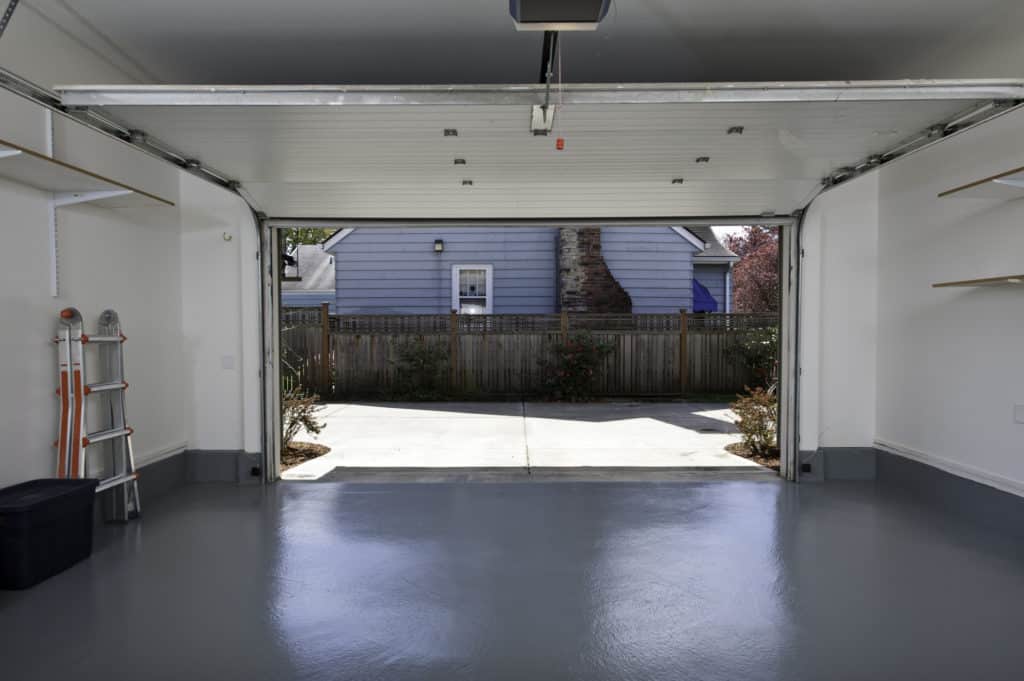 It is best to clean golf balls in an outdoor location.
We will be using bleach as a part of this process, so you will want to make sure you have ventilation as well.
In addition to the ventilation, you won't want soap, water, and bleach to be spilling around your house.
We recommend working in the driveway next to a hose if at all possible.
This will make the process quicker and easier for you.
Step 3: Soap and Water Wash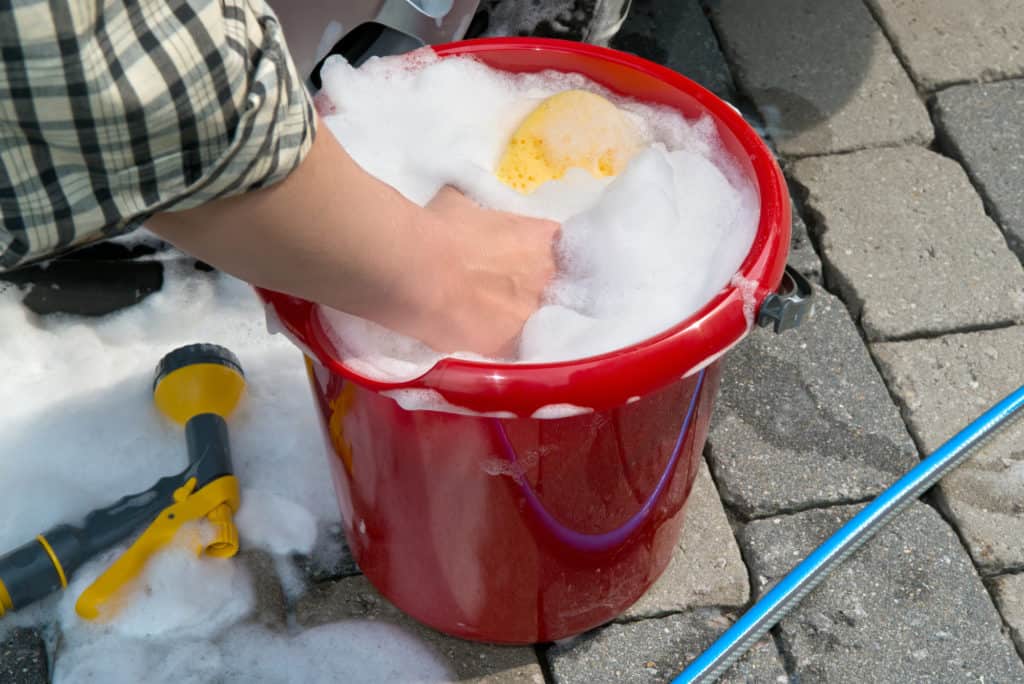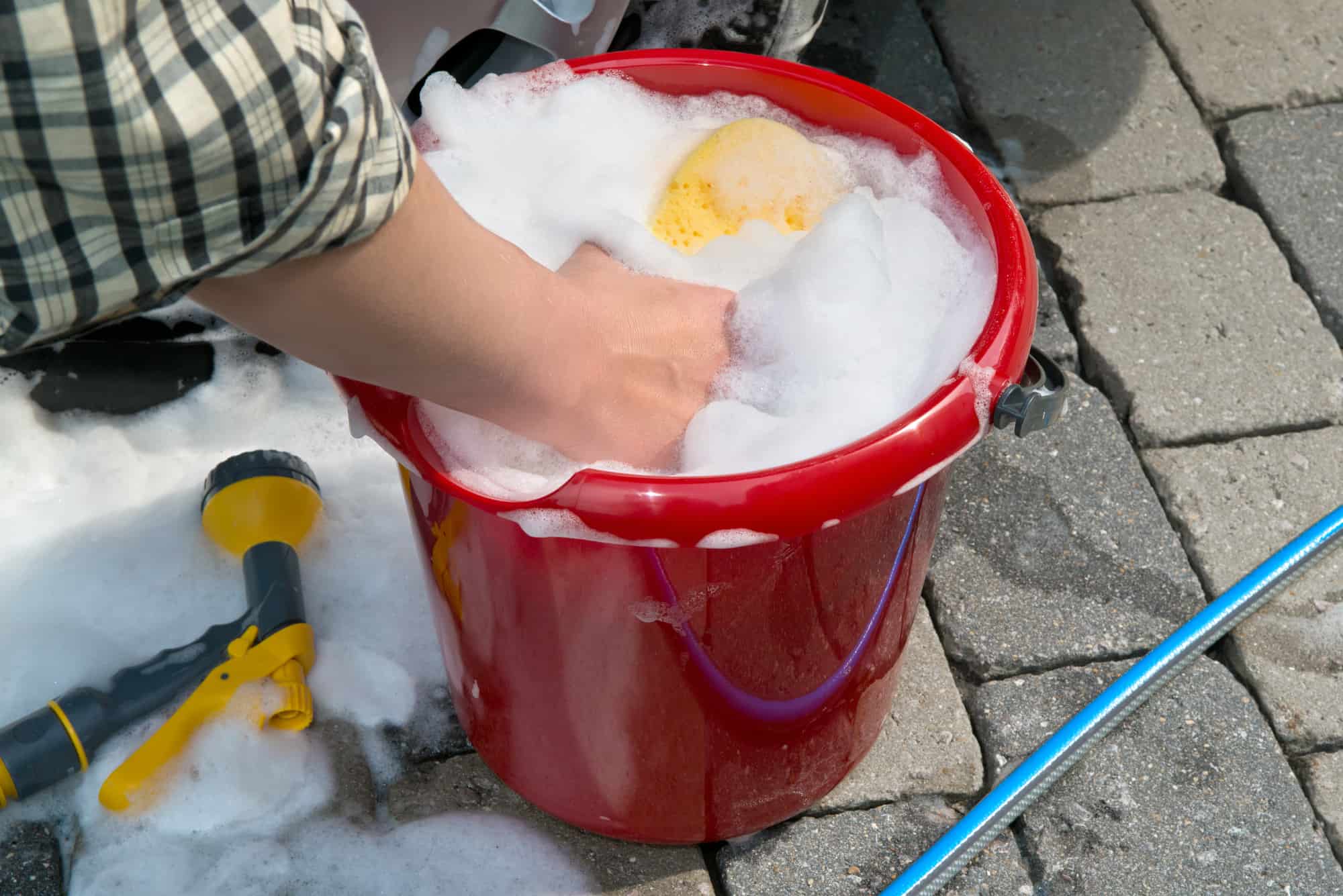 You will want to fill a bucket with water and soap.
The soap can be regular dishwashing soap, and it is best to put it in the bottom of the bucket as you fill it.
When you do this, the water will get soapy, which is much easier to clean the golf balls with.
When your bucket is filled with soapy water, start dropping the golf balls in.
You can clean a few dozen golf balls at a time as long as your bucket is big enough.
Once your golf balls are in the bucket, let them sit for about half an hour before you move them to the next step.
Step 4: Cleaning/Scrubbing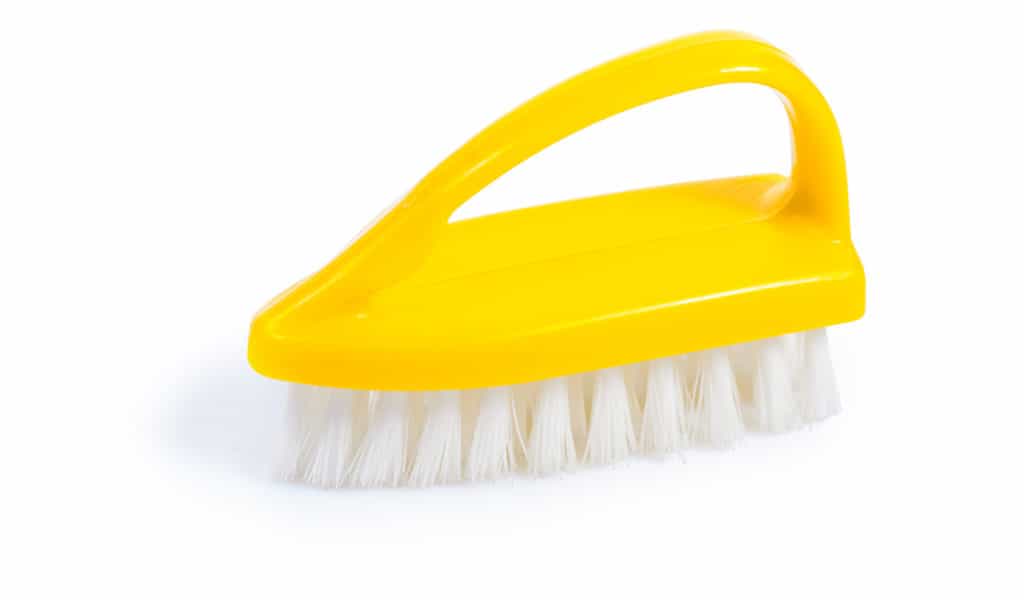 After sitting in the bucket for a half hour or more, the majority of dirt and sand should be rinsed off the outside of the golf ball.
The next thing you will do is take the golf balls out and start scrubbing them with a soft brush.
Do not use a wire brush like you would use on your irons as you may find that this will scratch the cover on the golf ball.
For a golf ball to work correctly, the cover needs to be in good shape.
Spend a few minutes scrubbing all the golf balls in the bucket, and then you can put them back in to soak.
After the golf balls have all been scrubbed, you can empty the soapy water and then fill the bucket with fresh water while the golf balls are still inside.
Step 5: Bleach Clean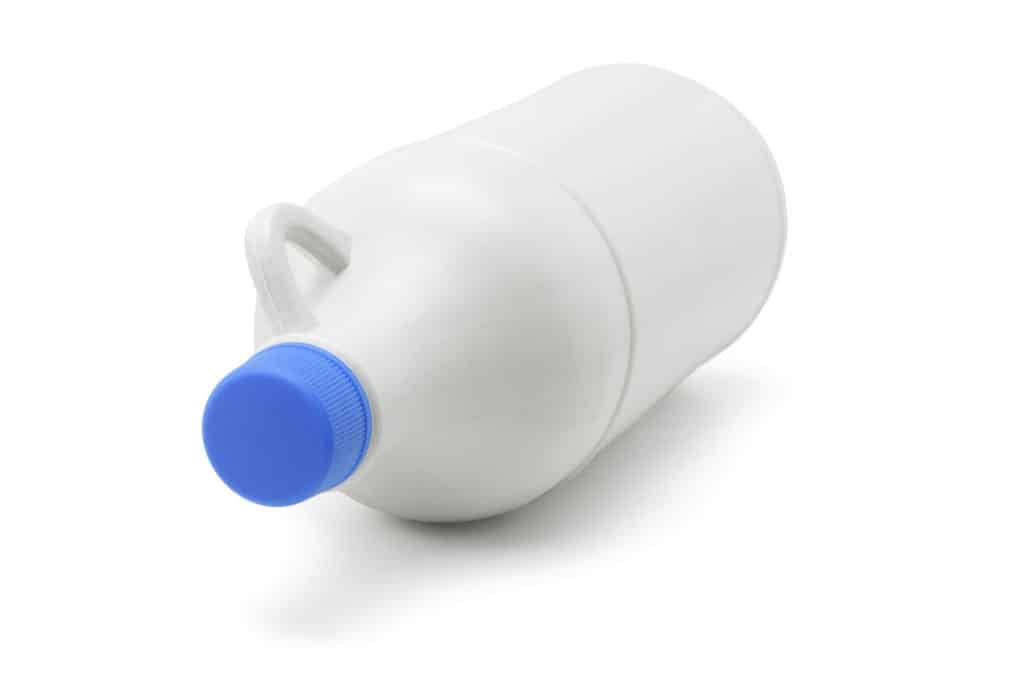 Once you have the bucket filled with fresh water, you can add about half a cup of bleach to the bucket.
Of course, if you are using a very small bucket, you may only need a few capfuls of the bleach.
Bleach is very strong, and it will stain your clothes, so make sure you are not spilling bleach anywhere.
The golf balls should sit in the bleach for about a half hour.
If you have a way to stir the water in the bucket, that can be very helpful.
Not only is the bleach going to get the golf balls back closer to their original color, but it is also going to help truly clean them.
If the golf balls were initially found in a golf course lake or pond, they might have bacteria or algae growing on them.
The bleach will help to disinfect as well as dye the golf balls white.
Step 6: Rinse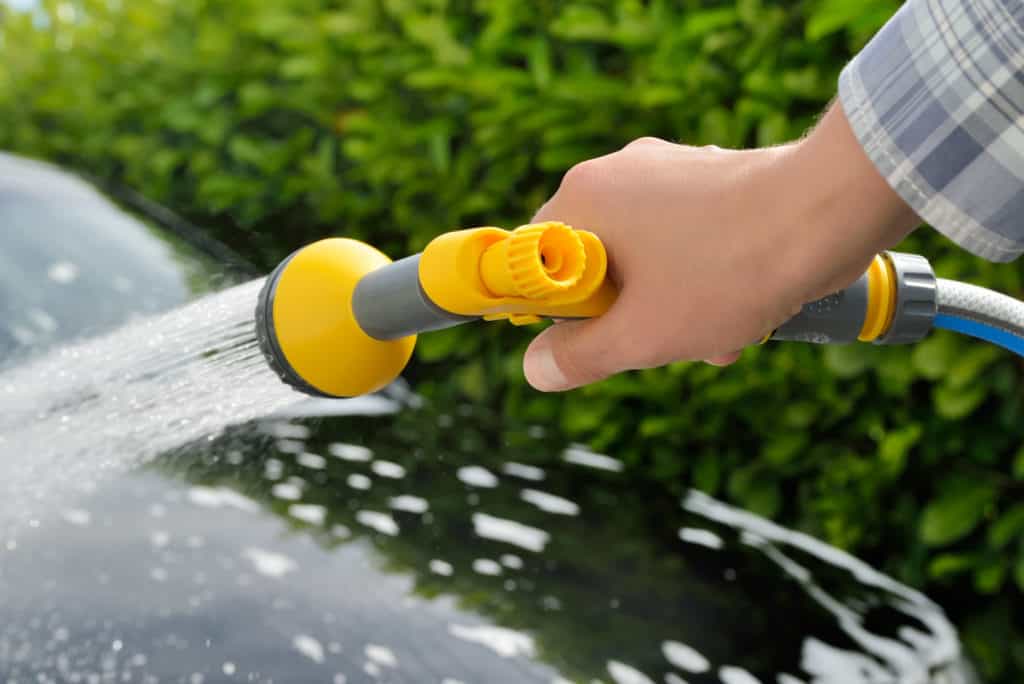 Once the balls have had a chance to sit in the bleach for about a half hour, you will need to rinse them.
The best way to do this is to empty the bucket they were in and then fill it back up with fresh water.
Make sure that all of the bleach is rinsed out of the bucket first.
You really want to make sure that there is no lingering bleach on the golf balls.
Step 7: Analyze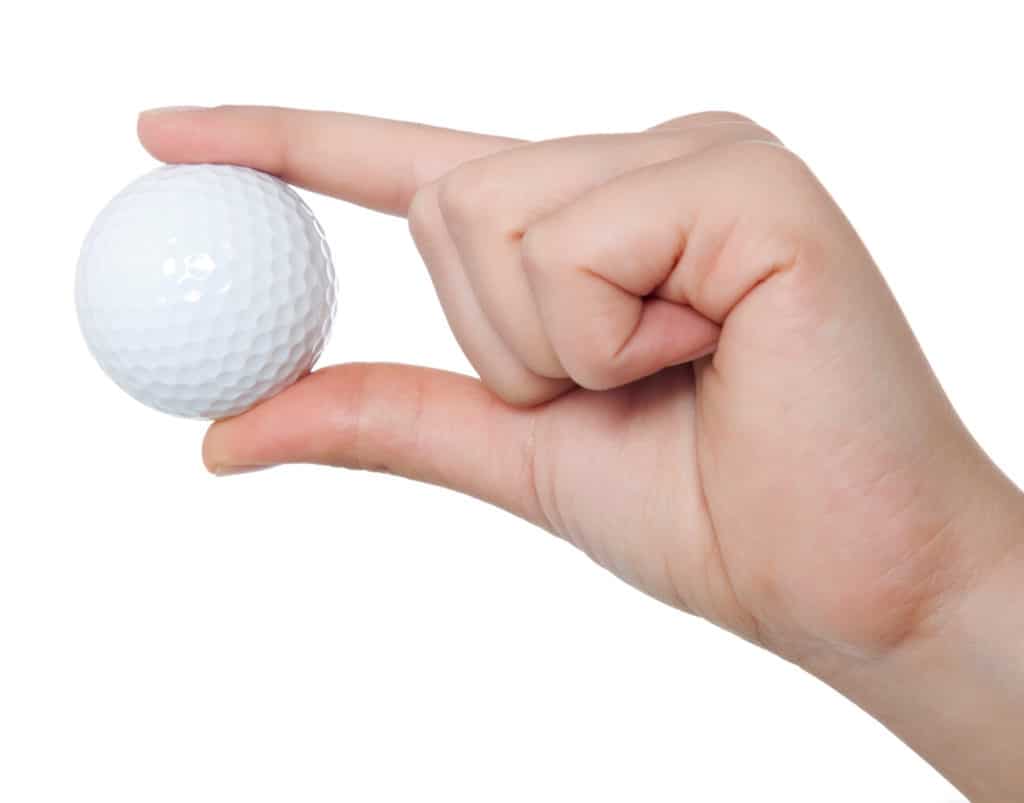 Take each golf ball out and see if it is worth continuing to play with.
You may notice that the paint is just chipped off the cover of some golf balls.
Save these for practicing in your back yard, but don't use them on the golf course.
Older golf balls that are not going to change in color may not have been affected by the bleach.
Sometimes the staining and discoloration are so old that there won't be too much you can do.
However, the golf balls that are worth keeping will most likely be in excellent condition at this point.
Take your time to analyze the situation and see how everything looks.
Don't put a golf ball into play that has any imperfections.
If your club makes contact with the ball in a spot where the golf ball is damaged, chances are your results will not be great.
Can You Clean Golf Balls with Hydrogen Peroxide?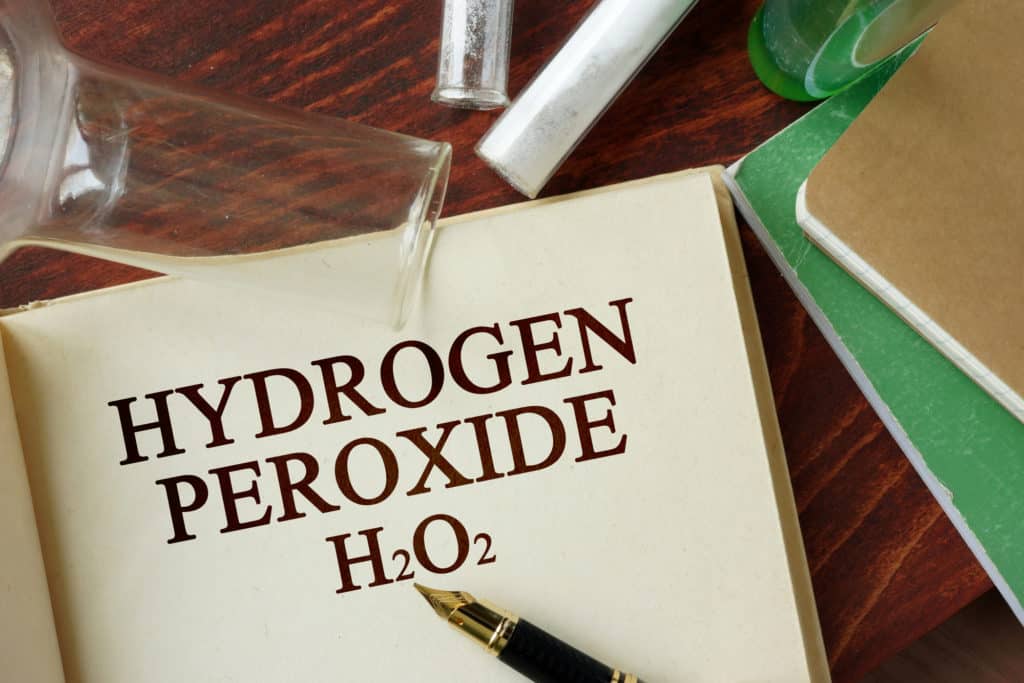 If you don't have any bleach around your house, you may want to consider the same process as above, using hydrogen peroxide.
Hydrogen peroxide is going to clean the golf balls, and it can also help with any discoloration that you may see on the golf balls.
Hydrogen peroxide can be a little easier to work with than bleach, but it has a lot of the same power.
Just like with the bleach, make sure you clean off the golf balls completely before you put them back into play.
Doing so will make sure you don't have any performance issues with the ball.
Are Refurbished Golf Balls Good?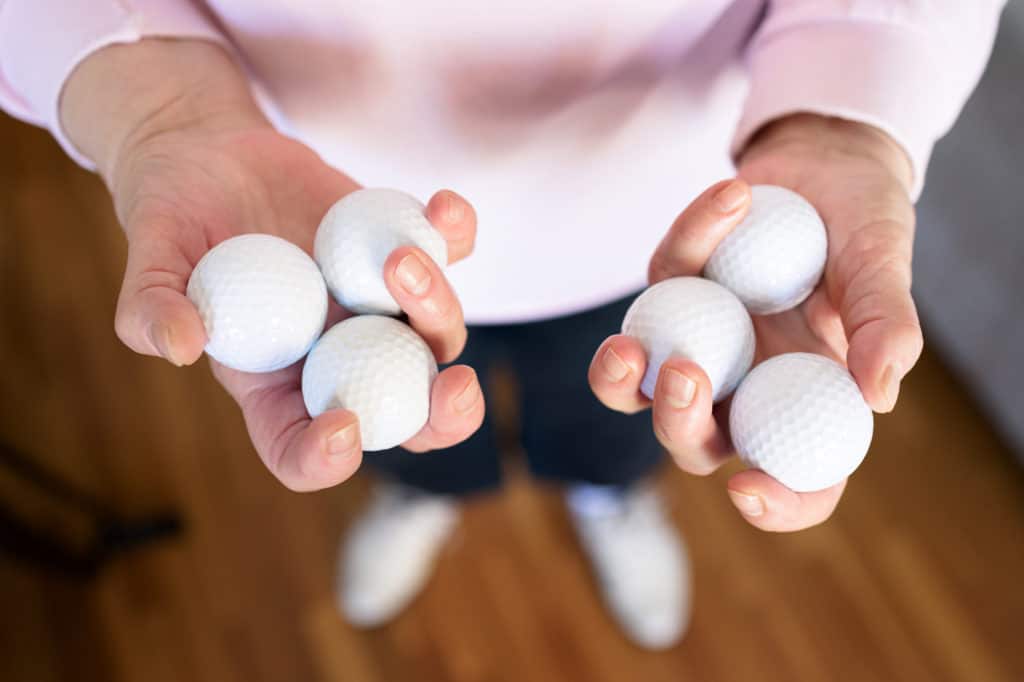 Refurbished golf balls are golf balls that have been used before and then worked on to get them back to new.
Some golfers think that refurbished golf balls are not quite as good as a new ball.
This really depends on the type of refurbished golf ball you are considering.
If you look at a ball that has been sitting in water for a few months, it may have lost some of its ability.
A refurbished ball that was hit twice and then lost in the woods is going to be a much better performer than something that was found in a pond.
When you purchase a large batch of refurbished balls, it is hard to know precisely what you are getting.
If you are trying to refurbish golf balls that you have played with a few times, chances are the golf balls will still be in great shape.
The bottom line is that refurbished golf balls can be good, but they can also be in pretty bad shape.
You have to be careful about what you choose and carefully analyze whether or not they are going to be the right fit for your game.
How Long Is a Golf Ball Good For?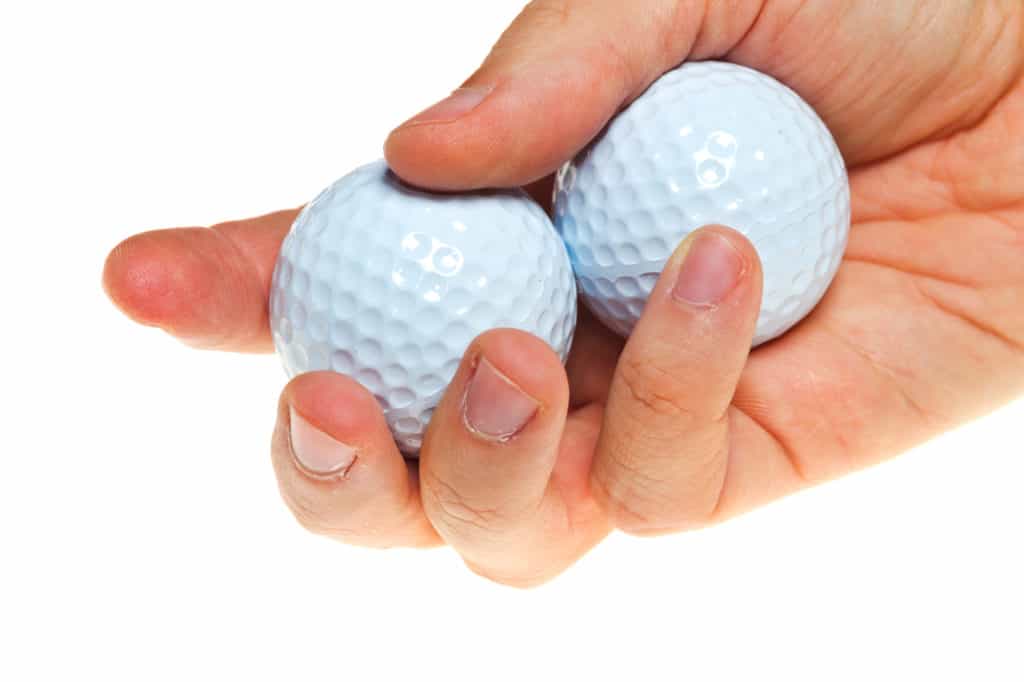 A golf ball should last you for at least five to 10 rounds.
Most players will use a ball for one round and then put it in a practice bucket or even toss it.
This is really not necessary as long as your golf ball does not have any cracks or scuffs.
The next time you play a round of golf with a ball, take a look at it, and see if you think it would work for another round.
Grab the towel you use to clean your clubs and give the ball a quick wipe down.
Chances are it is perfectly fine to use for another round of golf.
If you consider that golf balls, on average, are going to cost anywhere from $15 to $50 a dozen, if you can get seven rounds instead of one round out of each one, you will have saved a lot of money.
Of course, there are always those golfers who are losing a dozen balls each time they head out on the course.
If this is the case, then try and find as many golf balls as you can each time you head into the woods!
Do Golf Balls Go Bad?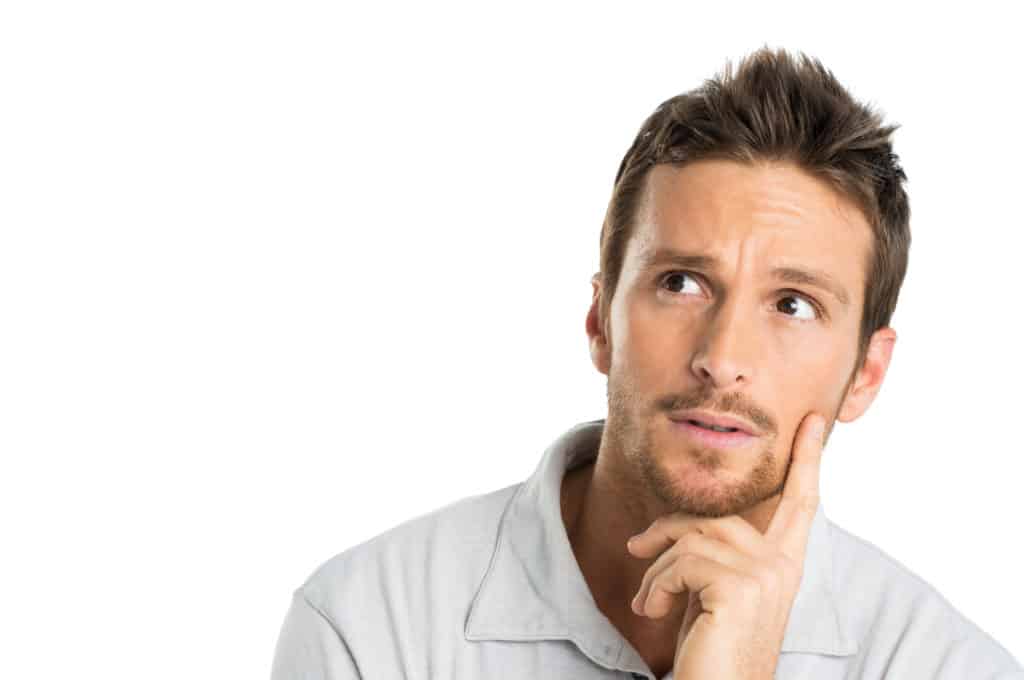 Sometimes when golf balls are on sale, it can make sense to stock up.
If you are someone who has boxes of unused golf balls on the shelves of your garage, you may wonder if these will go bad.
Luckily, golf balls stored at an average temperature can last for a very long time.
Sometimes if the balls are stored in very hot or very cold temperatures, they will start to deteriorate and lose some of their ability.
Keep golf balls at an average temperature so that you can get a long life out of them.
Of course, when you find a golf ball on the golf course, you won't know how old it is.
The best thing to do is to look at the model of the ball.
If the golf ball is a Nike, you know that Nike has not been making golf balls for the last few years, so it is probably quite old.
By looking up the name of the golf ball, you can get a better idea as to how old it is.
Anything within the last several years is probably worth holding onto and playing with after you give it a good cleaning.
How Many Golf Balls Should I Put in My Bag for a Round?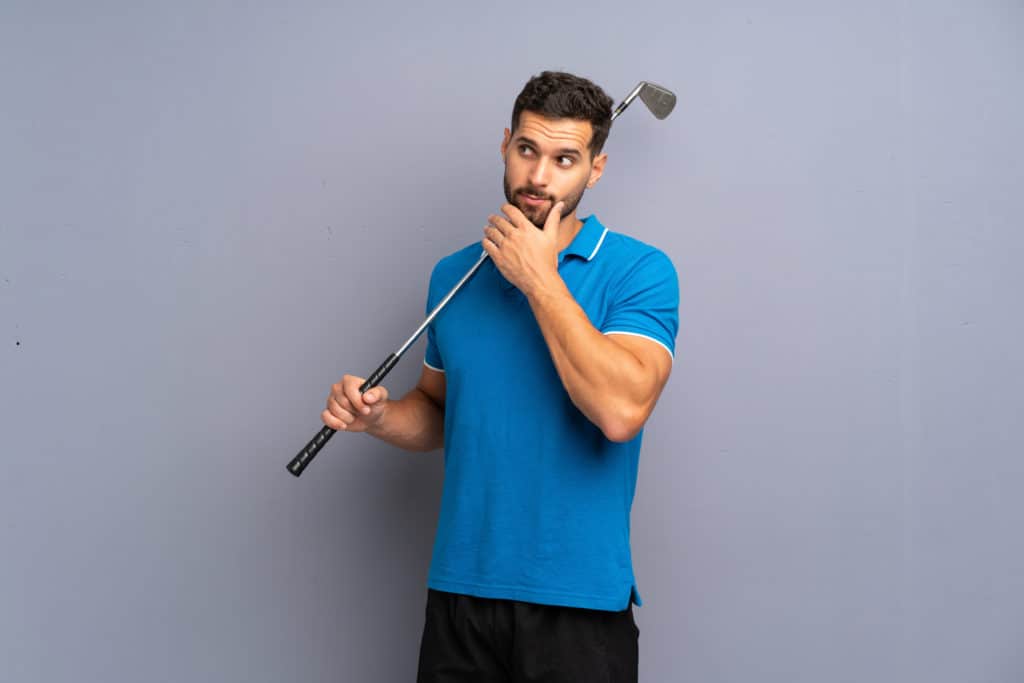 Since golf balls are sold in packs of twelve, many people take the dozen and put it directly in their golf bag.
For some, this is not necessary.
Most professional golfers and great players will have no more than nine golf balls in their bag at any given time.
Putting too many golf balls in your bag is going to make it unnecessarily heavy.
You should clean out your bag from time to time and eliminate some of the older golf balls.
Some people are surprised to find that they have 25 golf balls at the bottom of their bag.
Indeed, this is not necessary and will just make your golf bag more difficult to carry around.
Most of the time, putting two sleeves of balls in your bag should be plenty to get you through a round.
The next time you decide to purchase golf balls, go shopping in your own bag first.
If a ball looks a little dirty or yellowed, you will now know how to clean it up.