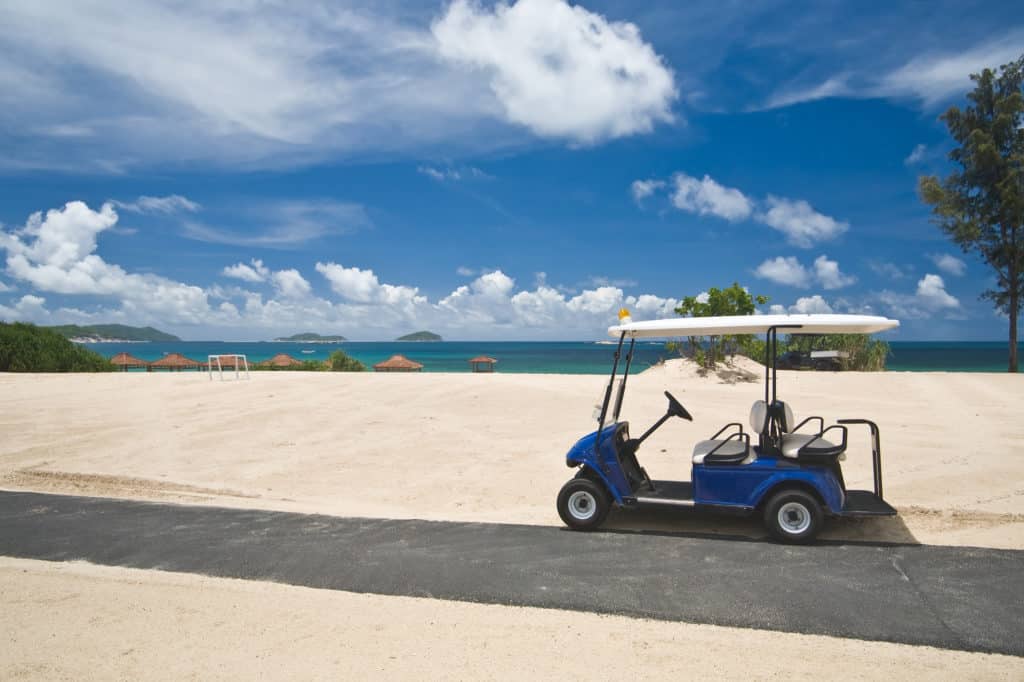 Managing the speed and power of your golf cart requires a handful of different parts working together to ensure success.
And one of the most important of these parts is likely the speed controller.
This item is available on all types of golf carts and provides high-quality speed control that keeps your cart from going too fast or too slow.
However, it can run into issues that may cause it to fail.
The following article will give you a better understanding of the controller, how to troubleshoot it if you are having speed issues, and the most common symptoms of its operational failure.
Symptoms of Bad Controller on Golf Cart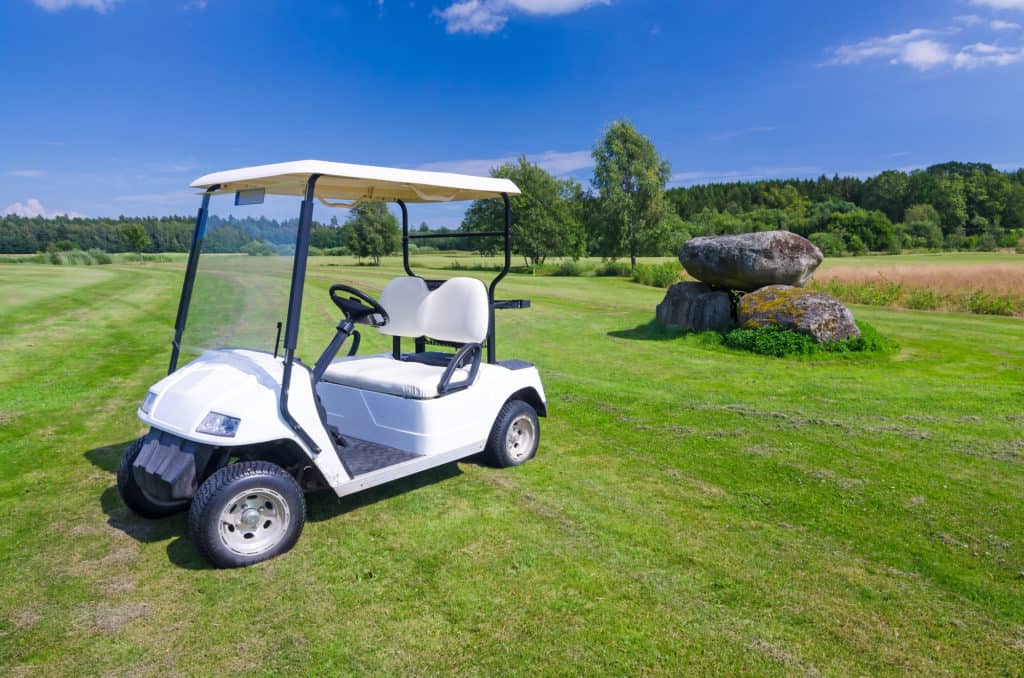 The Nature of a Golf Cart Controller
The golf cart controller is part of what is known as the speed sensor.
This part of your cart helps to interpret the speed of your motor and passes this information to the controller of your cart.
The cart then helps to keep your cart running smoothly and avoid the kinds of speed interruptions that can be frustrating and hard to manage.
It achieves this goal in a handful of ways.
First of all, it helps to slow down a golf cart if it gets too fast – in this way, it works with the governor to avoid any cart issues.
Just as importantly, the controller will distribute more power if a cart needs it.
Typically, this occurs if the cart is going downhill or when you accelerate it.
The extra power provides a speed boost that keeps your cart able to go into very rough terrain.
That said, the controller and the speed sensor also help to manage other parts of your cart's operation.
For example, they help to manage the roll-away protection, which stops your cart from rolling on hills.
This protection comes into place if the cart senses that it is on an incline and the sensor and controller notice that it is moving.
They then activate the brakes to keep your cart in one place.
Beyond that, though, the golf cart controller also helps to control the regenerative braking of a cart to keep it strong and secure.
This step is critical because it ensures that your cart remains strong and secure without running into any issues.
In most cases, this process is one that your controller can handle easily without suffering from any problems that would plague its operation otherwise.
And when it is operating properly, you'll rarely even have to think about the speed controller at all.
Unfortunately, there are instances when the controller may end up experiencing severe operational problems that can make it much weaker.
As a result, it is important to fully understand these concerns and to take steps to address them.
Thankfully, troubleshooting a controller is not a major challenge and should be something that most cart owners should be able to handle with little difficulty.
Troubleshooting a Controller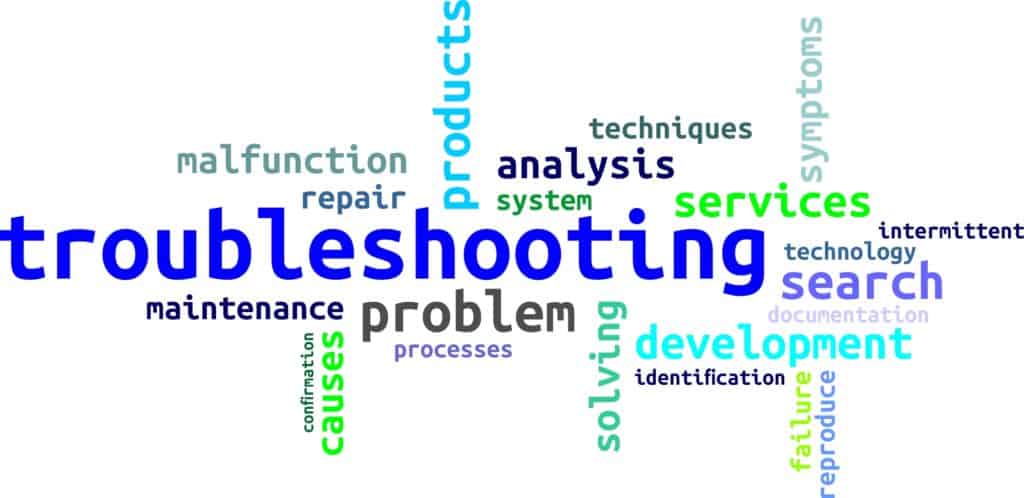 If you believe that you have issues with your controller, there is a process that you can use to keep it in fully operational order.
These steps are very simple and should make it easier for you to figure out what is happening to your controller and how to fix it without any issue.
Just a few of the most common steps that you must take when troubleshooting your controller include:
Put Your Maintenance Switch Into Tow Mode – This step ensures that your cart doesn't move while you work on it and allows you to perform some basic maintenance steps. You can find this switch just under your golf cart seat in most cases.
Unplug the Black Wire – Take the black wire off of your battery cable to ensure that no electrical flow impacts you as you check your controller.
Remove the Speed Controller Cover – Take off the controller cover and then reconnect the negative battery cable – this step is necessary because it gives you easy access to the controller and makes it easier to diagnose without any issue.
Check the Wire Connections – Carefully plug all of the wire connections on your controller to make sure that they are connected. Also, replace any frayed wires or broken ones and make sure that every wire to the controller is connecting.
Use a Voltmeter – Take the positive and negative cables of the battery and plug them to a voltmeter to check its charge. DO the same to your speed controller and the solenoid, as well, to make sure that they are getting the proper charge.
Figure Out the Issue – When the battery and solenoid charges are the same, the solenoid is at fault. But if the battery is higher than the solenoid by at least three volts, there may be a fault resistor in your cart that may require you to replace it to manage your controller. By contrast, if the speed controller and the negative probe connection shows no voltage, your speed controller is at fault.
After you figure out the controller is at fault, it is important to know what kind of issues may plague its operation.
This part is one that doesn't run into too many complications with its operation.
However, there are some issues that may cause it to run poorly.
The following issues are among the most common that you'll notice and must be carefully fixed before you take any other steps with your cart.
X Common Symptoms of Controller Failure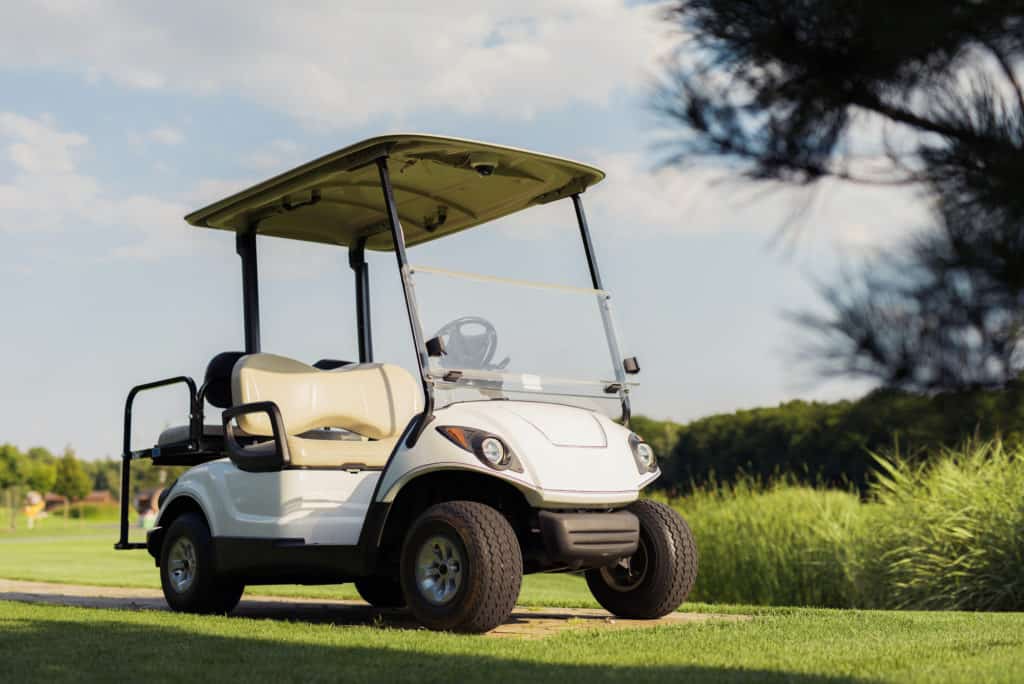 The list below should give you the most common symptoms of controller failure that you're likely to experience while driving your cart.
Make sure that you pay attention to these facets to ensure that you don't run your cart when the controller has failed.
Just as importantly, you need to know how to tell the difference between these symptoms.
While it is true that most of these issues are related to the overall speed of your cart, the exact nature of these problems can vary depending on the design of your cart.
1. Top Speeds Not Appropriate for Your Cart
Golf carts are designed to reach pretty specific speeds and to not go over them or beneath them.
And they achieve this goal with the help of the controller.
However, when problems with your golf cart's controller start to begin or worsen, there's a good chance that your cart may have speed control issues.
These can include top speeds that are not appropriate for your cart or which are not in their design for safe and efficient use.
For example, some carts have what is known as a "private" speed mode that allows you to reach speeds of up to 19 miles per hour.
Others have settings that range from normal speed (14 miles per hour), slow speed (13 miles per hour), and commercial speed (eight miles per hour).
Check the setting on your cart to figure out where it is set and what to anticipate from your cart when driving it properly.
If you find that you cannot reach these speeds at these settings or if your cart goes faster than these rates, you may have troubles with your controller.
As in most cases of controller issues, you're going to have to upgrade your cart with a new controller to ensure that it operates properly.
In most cases, this step is fairly easy but is something that you're going to have to get experts to help you with to avoid any complications.
Safety Note: If your cart starts reaching speeds that are much too high for its operation, you need to make sure to stop it immediately.
The safety issues of reaching excessive speeds with golf carts are much too high for you to tolerate.
In some instances, you may even find yourself experiencing some operational problems that may make this safety situation even more dangerous for you and other riders.
2. Sudden and Unexpected Slowing
The most common symptom that your cart's controller is failing is sudden and unexpected slowing while you are driving.
This issue occurs when your cart suddenly starts to lose power even when you have your pedal down as far as it can go – and can be rather frustrating and upsetting.
The cart may only slow a little or it may lose a majority of its power as you drive.
The change varies depending on the cart and the problem with your controller.
For example, less severe problems won't cause anywhere near as much of a slow down of your cart.
Your cart will slow and not increase in speed when the controller is not reading the full electrical charge from the sensor.
It may believe that a lower electrical surge means that the cart should drive slower.
The opposite problem may also occur, so keep this in mind when driving.
Safety Note: This problem can be very upsetting when you're driving your cart with others because you may fall behind or even hit them with your cart by accident.
You may also be in a more off-road situation and end up getting in a very scary spot.
As a result, it is important to take your cart off any paths or roads when it slows in this way to keep yourself and others safe from harm.
3. Shuttering or Shaky Driving
A properly operating golf cart controller will provide your engine with a smooth flow of electricity that should keep your cart running efficiently and at a reasonable speed.
However, a failure in the controller may cause shaking or stuttering driving that can be very frustrating and cause you troubles with your cart's operation.
For example, your cart may run fine for awhile and then start to "jerk" as you ride.
This situation is usually the result of the controller mixing up signals from your speed sensor.
It thinks that you are driving at different rates very rapidly and can change your power level to attempt to meet these needs, causing a stuttering driving feel.
As a result, it is critical to get your controller examined, repaired, and replaced as soon as possible.
In many cases, this type of stuttering will go away fairly quickly if you just get the controller replaced.
If you notice any more repeated examples of this issue, there is a very good chance that your speed sensor may be at fault instead.
Safety Note: When your cart starts shuddering in this way, pull over and call somebody to come pick you up.
Shaking like this could cause damage to the inside of your cart, such as shaking loose important connecting wires.
When this happens, your cart won't run nearly as well as it would have if your controller was working properly.
4. Stalling Out and Refusing to Start
When you controller is in proper working order, your cart should have little difficulty starting.
However, the controller may fail and make your cart struggle to start.
Or it may cause the cart to fail and refuse to start repeatedly.
Often, this problem seems to pass when the cart starts up again, causing owners to ignore it.
However, it is a mistake to ignore the impact that this issue may have on a cart.
Why does a bad controller cause your cart to stall?
There are many safety devices throughout the cart that control its speed and operation.
If these devices detect that your cart is running too fast – through a false reading from the controller – it may stall it out as you run.
Or the controller may not send enough power to the cart to keep it operating, causing the cart to stall out because of a lack of drive.
In some cases, your cart may start stalling out once or twice while you drive and not stall out for months at a time.
This sporadic nature can make it easy to ignore this problem or assume that it isn't too serious.
Unfortunately, that is just not the case – your cart stalling out a few times almost always indicates a bad controller and requires you to get this issue fixed right away.
Safety Note: Please try to avoid starting a cart when it is suffering from repeated stalling issues.
This problem is one that can be unexpected and make your cart fairly difficult to control.
Even worse, repeated stalling can cause damage to its structure that makes it less safe to drive.
So call up a tow truck or get a trailer to take your cart to a repair shop right way to get the controller fixed properly.
5. Surges in Speed When Driving
When you're driving your cart, you should have no difficulty keeping a safe top speed if you are careful.
However, if your controller is starting to fail, you may notice that your speed surges unexpectedly.
For example, you may be keeping a medium pace on the roads around you only to find that you suddenly increase in speed without adding more pressure to the pedal.
This sensation may occur without warning and make your cart very hard to control.
It may require you to take your foot off the pedal to slow your cart and keep it under control.
However, this issue may also go away unexpectedly as well and cause your cart to suddenly slow.
Driving in this way is very annoying and is almost always the result of a controller that is failing or which has fully failed.
Thankfully, replacing the controller can help to manage this issue and avoid any problems.
You will know that a bad controller is the problem and not electrical surges because your cart will also have a tendency to surge forward and drop back as you drive.
The exact nature of this problem is one that can be quite frustrating for many cart drivers and may require you to be patient and take your time when driving to avoid causing any issues.
Safety Note: This is another moment when you need to stop your cart and park it.
We suggest getting it towed or hauled to a repair expert right away to avoid any danger.
Trying to drive it on your own now would be a huge mistake because you might end up crashing or experiencing another danger that could make your cart operation unsafe.
Make sure to keep your cart in neutral at all times, too, when towed.