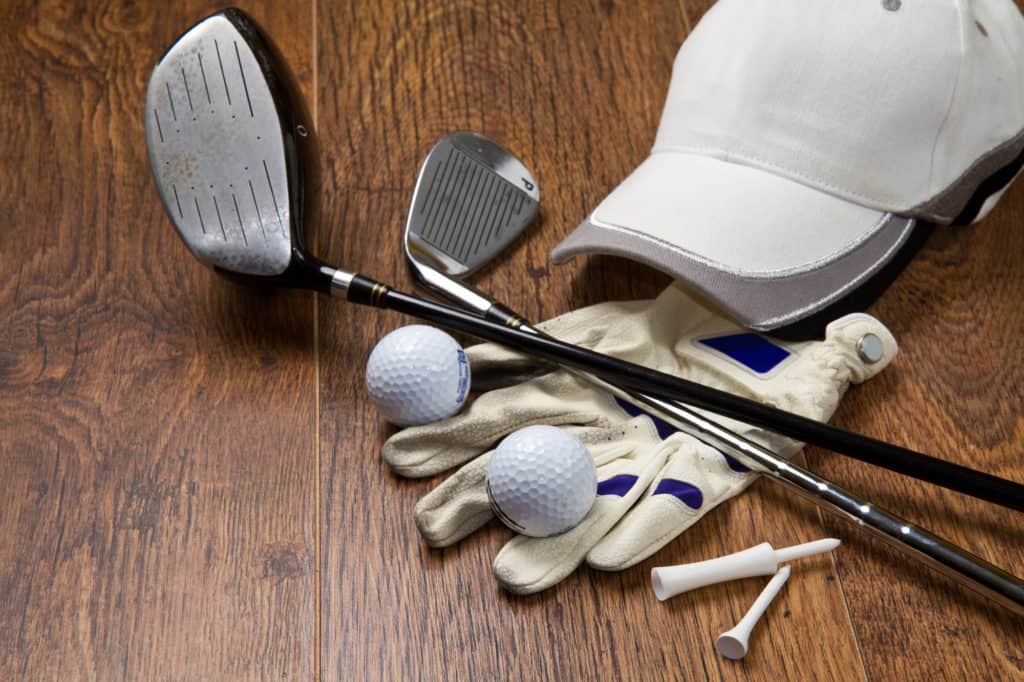 Wearing a hat is quite common in most sports.
There are several benefits to wearing hats while playing baseball and even tennis, but golfers seem to wear hats more often.
If you have always wondered why hats are so prevalent in golf, then you are in the right place.
We will help you understand why amateur golfers wear hats, why professionals wear hats, and what types of hats are available for golfers.

Why Do Golfers Wear Hats?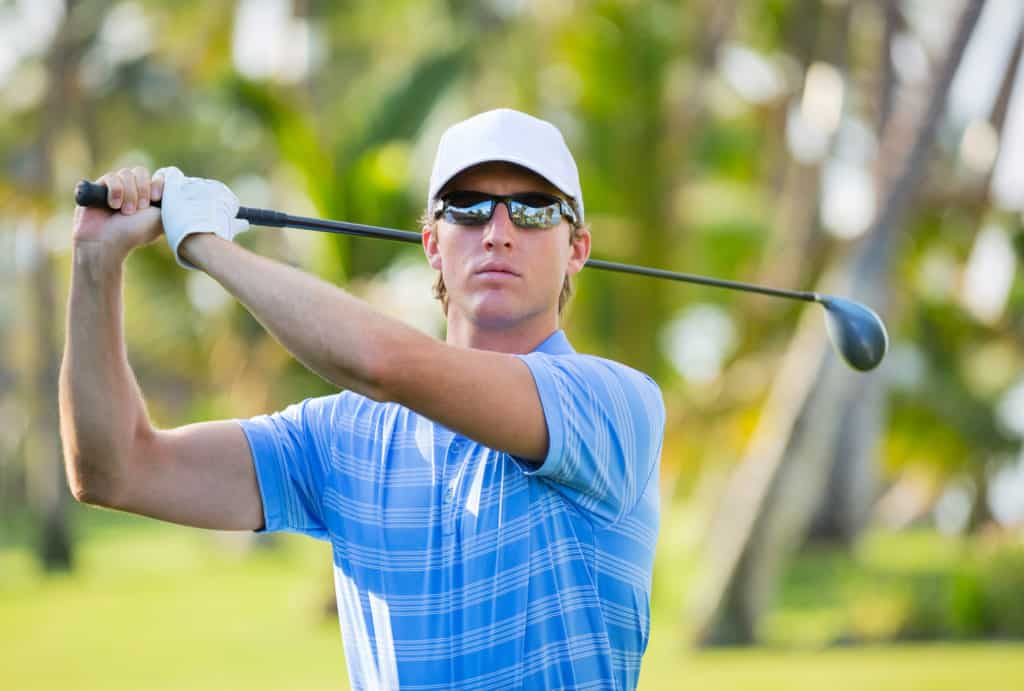 There are three main reasons amateur golfers wear hats: sun protection, reduced glare, and the ability to follow the golf ball.
1. Sun Protection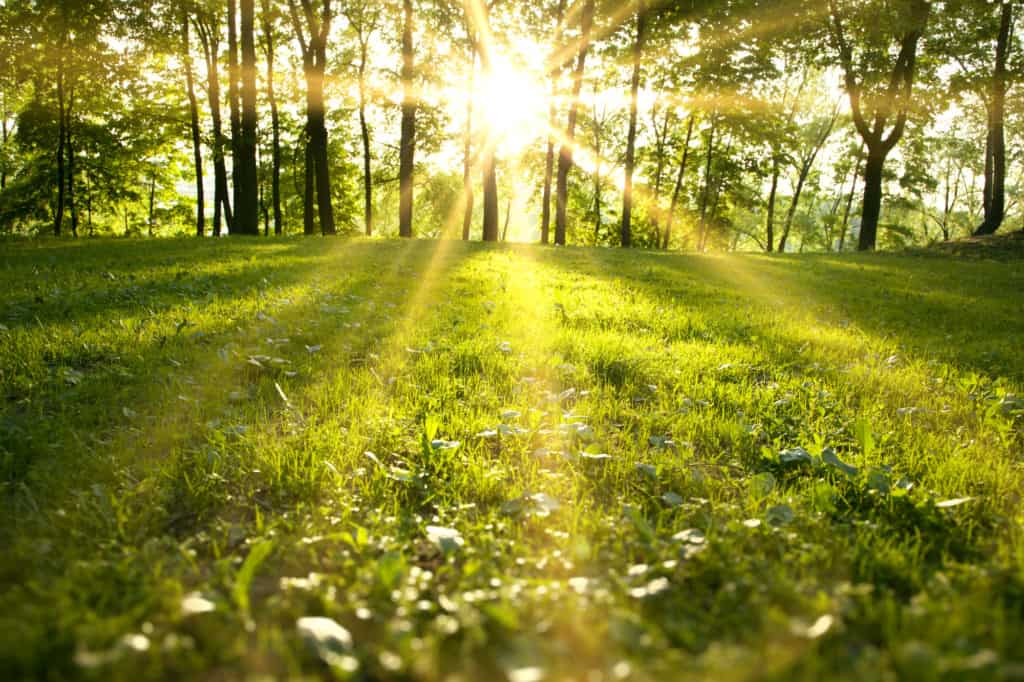 The primary reason for wearing a hat on the golf course is to protect your head from the sun.
When playing golf, you are exposed to a great deal of sun for many hours.
Since there is rarely enough shade on a golf course, you must create your own.
Wearing a hat can protect your face and sometimes your neck, depending on the type of hat you choose.
If you are anxious about skin protection, you should wear lots of sunscreen and maybe even bring an umbrella with you to the golf course.
An umbrella helps to block your entire body from the sun as you walk from one shot to another.
2. Less Glare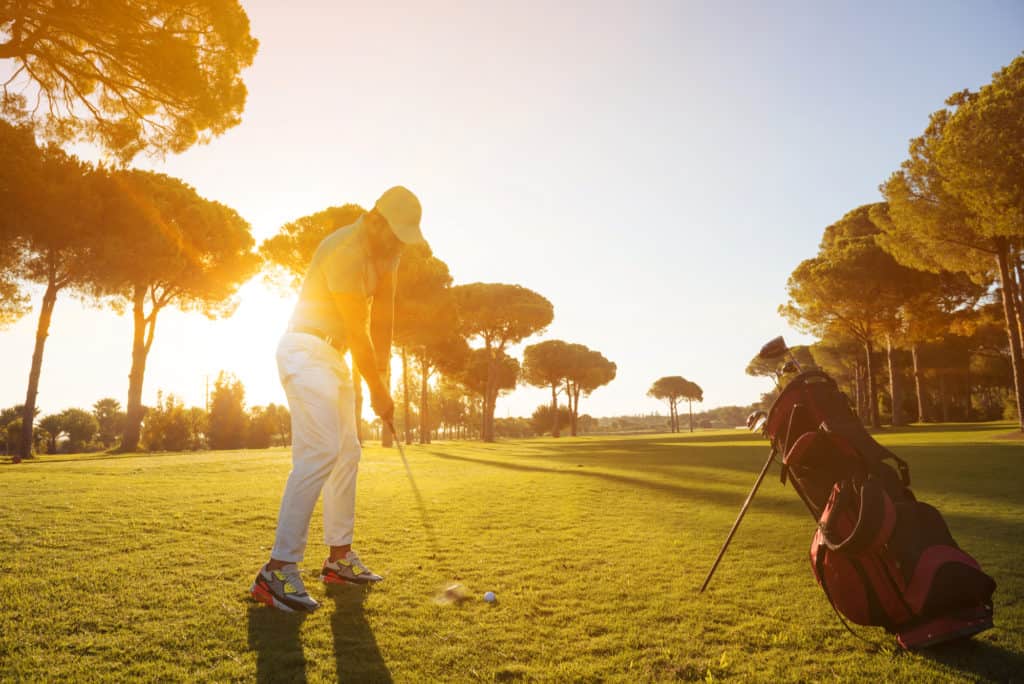 A golf ball with a glossy finish can be challenging to see on a sunny day.
Many golfers have started using a matte finish on their golf ball, and some will wear sunglasses as well.
The brim of a hat helps to make sure you have some excellent vision at the impact position.
When you can see the ball correctly, you will have an easier time making contact.
3. Follow The Golf Ball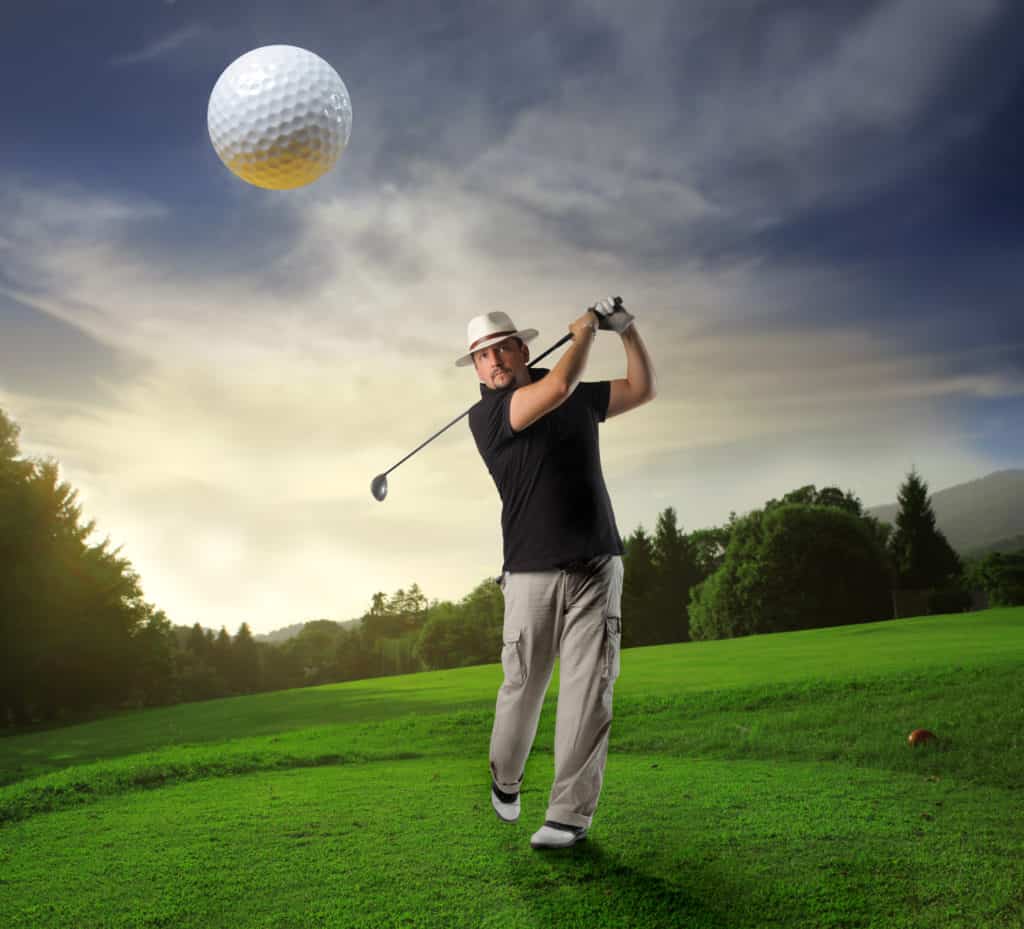 Once you make contact with the golf ball, you will need to follow it.
If you have ever hit a golf shot into the sun, you know the experience of completely losing sight of your golf ball.
When you lose sight of a good shot, it's not too much of a problem.
You will look in the general area of where you were trying to hit and probably find your ball.
When you lose sight of a poor shot, it may become a lost ball.
Wearing a hat allows you to track your golf ball much easier than if you didn't have a hat on.
Why Do Professional Golfers Wear Hats?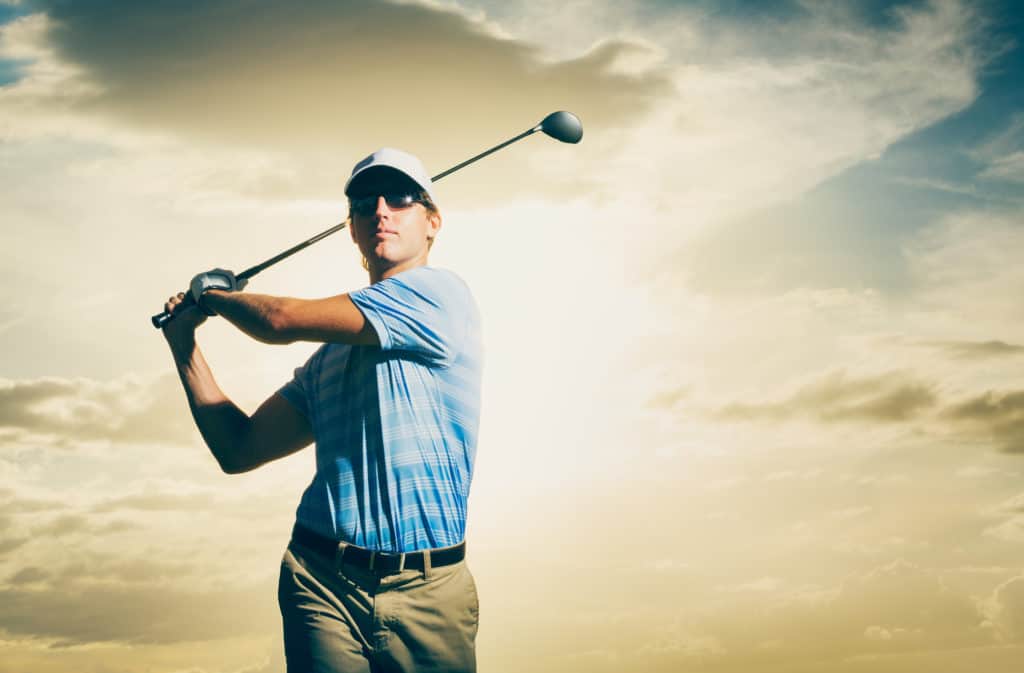 Just like amateur golfers, professional golfers also need to track where their golf shots are headed.
The hat can help golfers track their shots, but professional golfers are also wearing hats for sponsorship reasons.
The hat gives golfers another area where they can put some advertisements for companies.
The hat is a prominent area on a golfer, and therefore, it is quite popular when it comes to sponsors wanting to pay to have a golfer wear it.
Why Do Professional Golfers Wear Baseball Caps?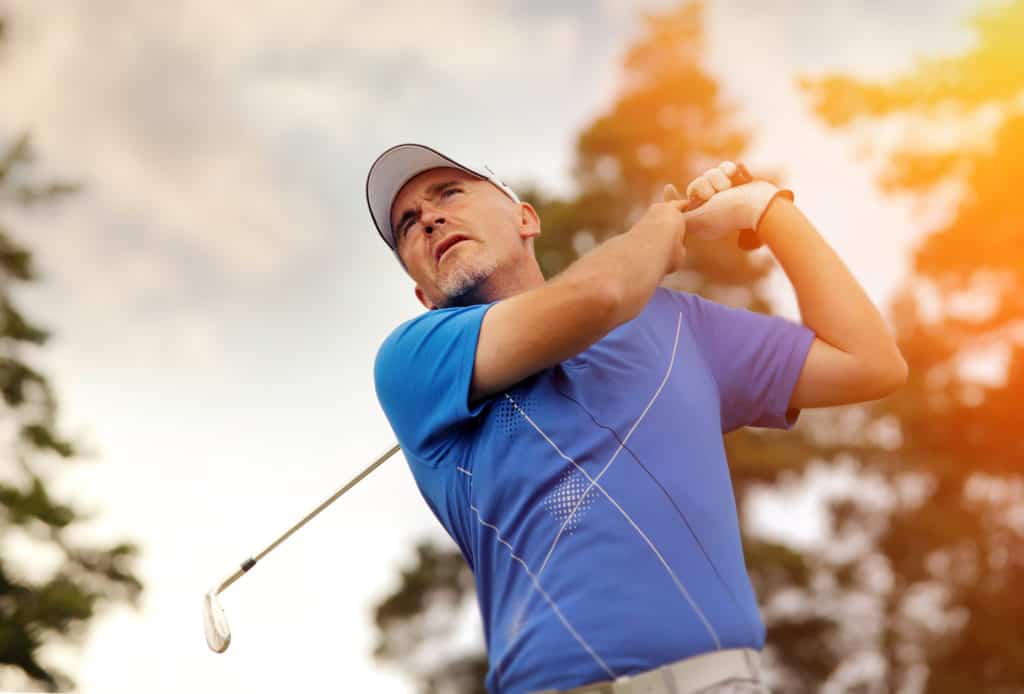 Professional golfers tend to choose baseball caps because of sponsorships.
It is harder to find enough room for a logo on a visor.
The baseball cap also helps to protect the top of a golfer's head from the sun.
Some players like the visor because visors offer a bit of a cooler style on hot days, but it does nothing for the top of your head when it comes to sun protection.
What Type of Golf Hats Are Available?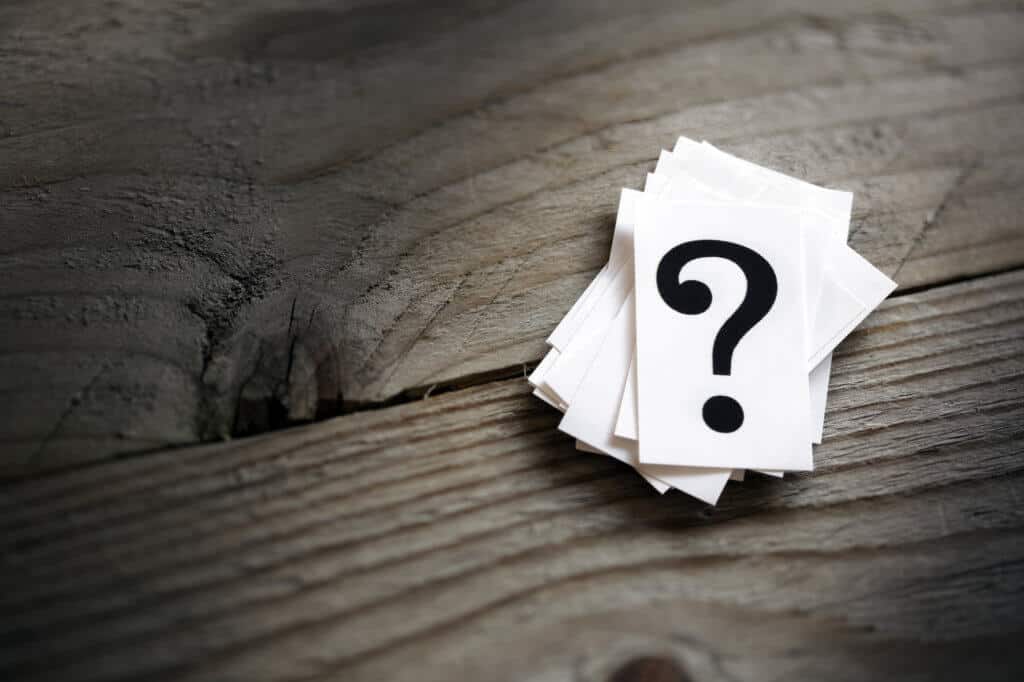 If you have never worn a golf hat, you may be wondering what options are out there.
There are three basic options for golf hats that you should be aware of.
1. Baseball Hat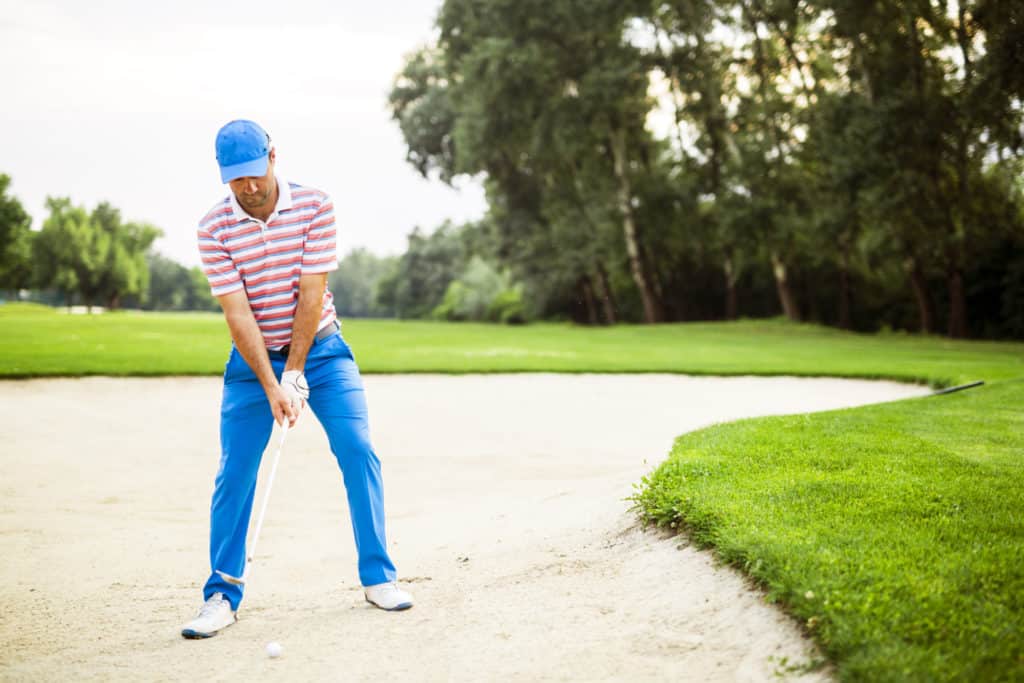 The baseball hat is the traditional ball cap look.
Most of the time, these hats have an adjustable back, but there are fitted versions available.
Through the years, this hat has changed quite a bit, and there are now some flat brim or large brim hats available.
The golf hat has stayed relatively traditional.
Some of the advances you may have seen in the golf hat include the mesh back design.
The back of the hat is made of more breathable material so a golfer's head does not get too hot.
These hats are made in many different colors and sizes, and they help to keep a golfer both protected and cool on a hot day.
2. Visor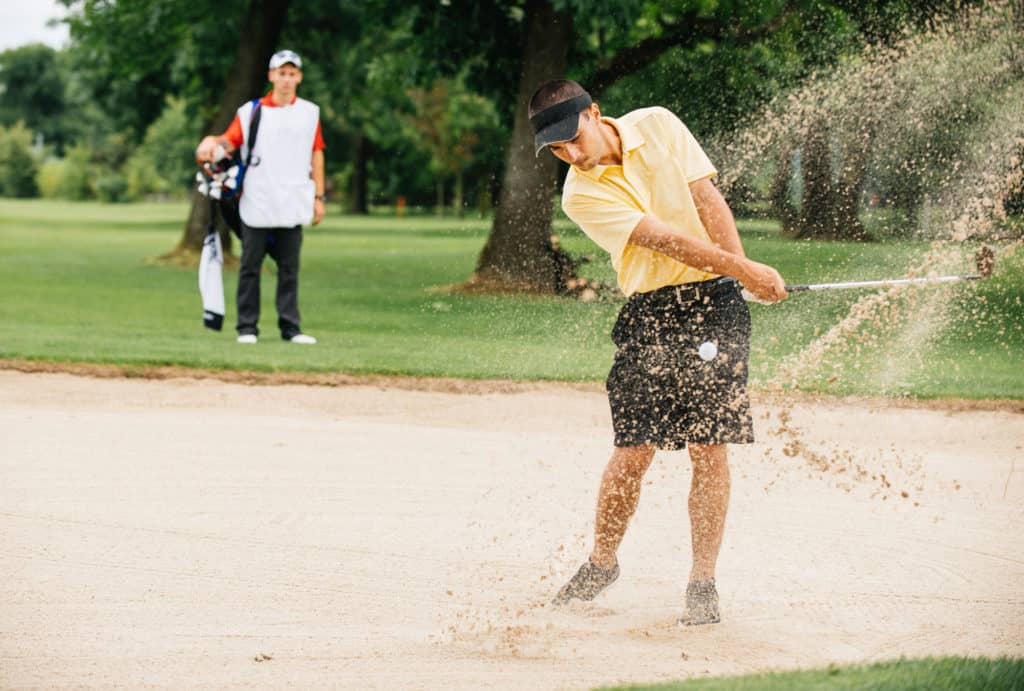 A visor is a hat that is open on the top but has a brim in the front.
The visor helps golfers to see their shots, but it will not give any sun protection at the top of the head.
Visors usually have a Velcro strap in the back that is easy to adjust.
For many years, the visor was the hat of choice for most golfers.
It allowed them just what they needed to be able to see their golf ball without having their head get sweaty.
As more information has been released about the potential damages of sun exposure, the visor has become less popular.
3. Sun Hat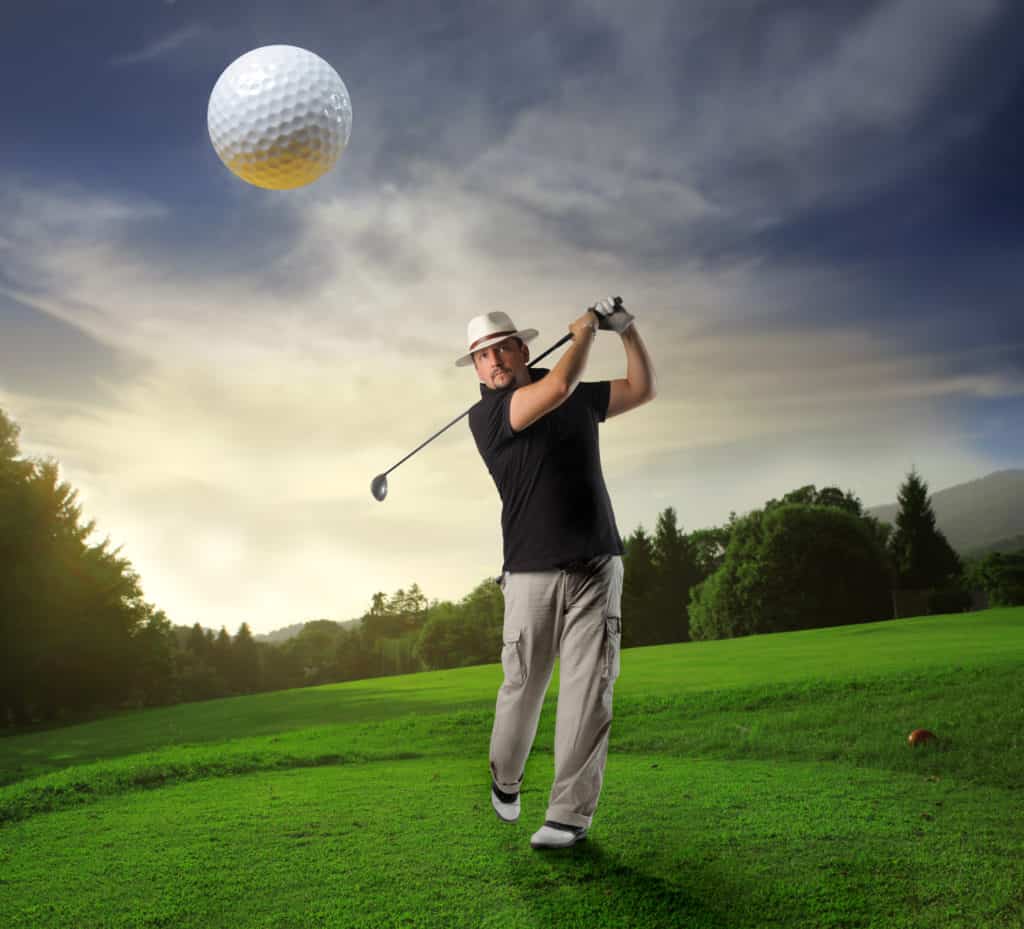 With the decline of the visor, the sun hat or bucket hat type design has started to become more popular.
Sun hats come in a variety of styles and designs.
Some of them have a string under the chin that will allow them to stay on a bit tighter if you are playing in windy conditions.
Many of the hats made for golf will not have this string as it can get in the way when it comes to vision at setup and impact.
Sun hats vary considerably in price.
It makes sense to get one that has a higher level of sun protection, one that will hold up for many years.
These are usually easier to throw in the wash than baseball caps, and the fabric can be more breathable as well.
In addition to sun hats, some bucket hats are used for playing golf in the rain.
These hats will help push rain away from a golfer's head so that there is no water dropping into a golfer's eyes as they swing.
Do Golfers Wear Winter Hats?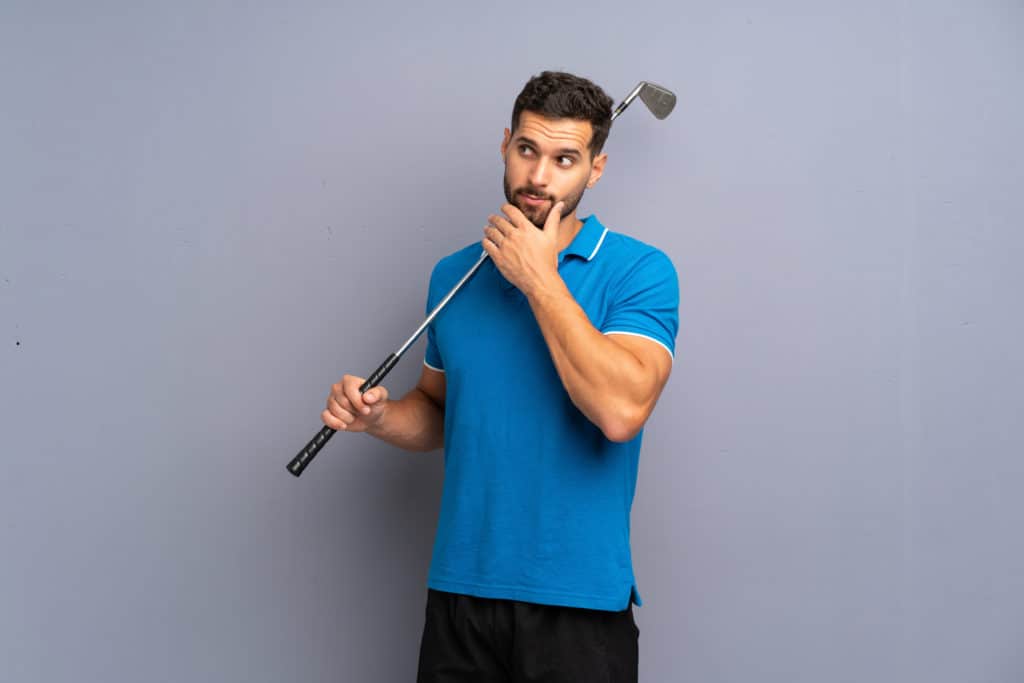 From time to time, you may see a golfer in a winter hat.
Golfers only wear winter hats when it is freezing on the golf course.
Winter hats won't do much to help you see your golf ball any better, but they will make it a bit warmer to play in the winter.
Golf manufacturers produce winter hats for the golf course, and they are legal and appropriate to wear when necessary.
Some golfers will start their round with a winter hat on a cold morning and switch to a baseball style hat later in the day.
Conclusion
There are not too many downsides to playing golf with a hat on.
Some players will say that they get a bit sweaty, but outside of that, most people enjoy wearing a golf hat.
Another great thing to consider about the golf hat is that you can show off your personality a bit as well.
Golf hats are available in so many different colors and styles that you will have no issue finding something that matches your style.
The golf hat can be a great accessory to pull together a perfect golf outfit.