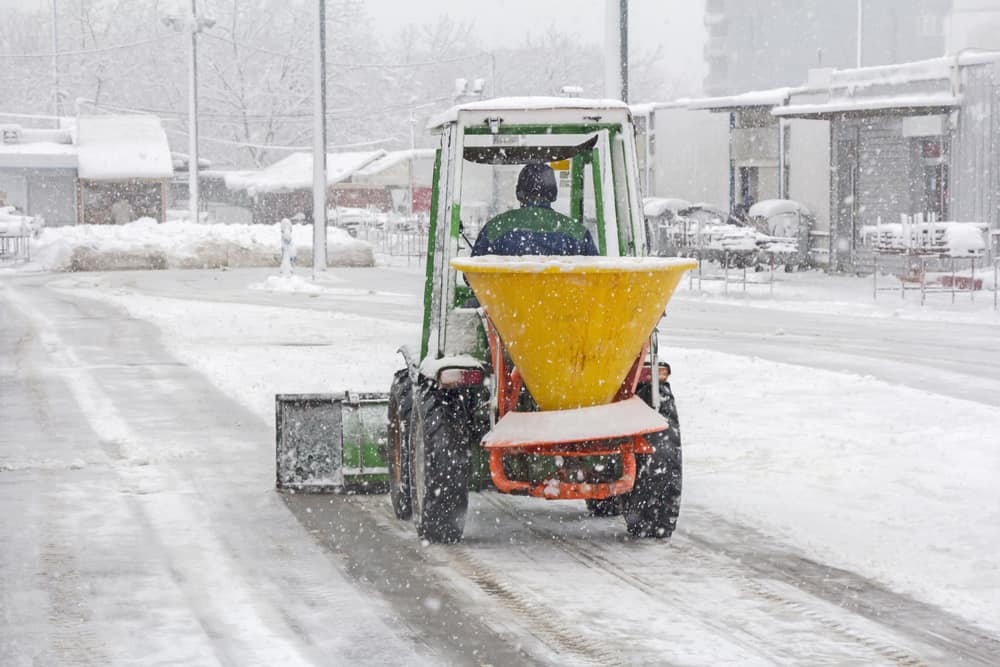 A golf cart is such a versatile vehicle to own.
You can use your cart to take your kids to school, run to the grocery store, or play a round of golf.
Have you ever considered being able to plow your driveway with your golf cart?
Many people are finding that they can use their golf carts for a variety of tasks throughout an entire year.
Investing in a golf cart snow plow can be a great way to both save money and make money.
Save money by not having to hire someone to plow your driveway or make a few extra dollars by doing your neighbors' driveways with your golf cart.
The first step in this process is to invest in a good golf cart snow plow.
We have gathered the top ten choices on the market to make this much easier on you.

Top 10 Best Golf Cart Snow Plows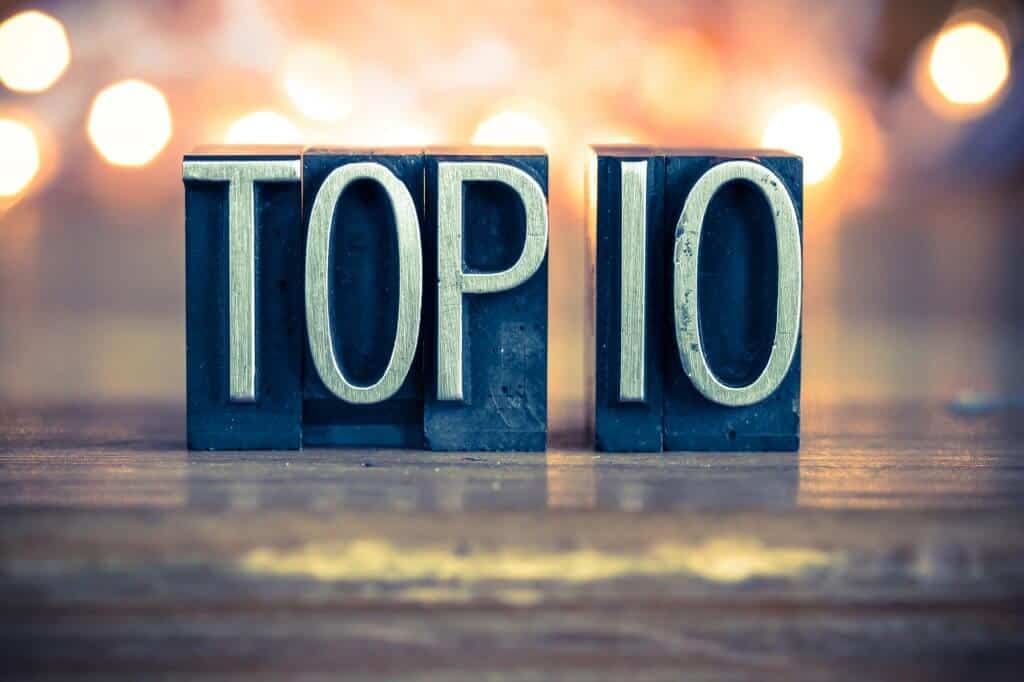 1. Black Boar Snow Plow Kit ATV Kit-48 With 9-Position Blade Angle, Adjusts To 30 Degrees to Each Side (66016)
Key Features
Durable
Easy to mount
Adjustable blade angles
The Black Boar Snow Plow Kit is a great option for a golf cart snow plow.
Although these are made to work with an ATV, they can usually be adjusted without much trouble to work on a golf cart.
As with all of the golf cart snow plows on our list, it is important that you check with the golf cart manufacturer and ensure that the cart is capable of plowing snow.
Many of the heavier duty carts and gas carts have the strength and power necessary to plow.
One of the great things about this plow is all the matching accessories you can purchase to get it to work more efficiently.
In addition, there are adjustable blade angles to ensure that you can clean certain areas of your walkways or driveway.
With the easy to use mounting bracket, you can take this blade off with ease when you are finished and want to start using your golf cart for other purposes again.
Pros
It has plenty of matching brackets/accessories
48 inches long
Durable and strong blade that is easy to mount
Cons
Technically built for ATV use, may require a bit of customization depending on the golf cart model
2. WARN 78950 ProVantage Steel Plow Blade With Wear Bar, 50" Length
Key Features
50 inches long
12 gauge steel construction
No top lip
Another important thing to keep in mind about a golf cart snow plow is the length.
If the plow is overly long, your golf cart will not have the strength or the control to get any plowing done.
The Warn plow blade is 50 inches long, making it the perfect size for most golf carts.
You will need to purchase a winch for the cart if you are going to raise and lower the plow, and this will cost additional money.
Therefore, it is important to note that the Warn is one of the more affordable snow plow options on the market.
Considering this process is likely going to cost more than just the price of the plow, it's an important thing to keep in mind.
With the 12 gauge steel construction, you can expect to keep this plow in the lineup for quite some time.
Pros
Strong plow
Very fair pricing
Heavy duty ribbing
Cons
It won't be the only accessory you need to start plowing with a cart
3. KUAFU Snow Plow Blade Universal Kit Steel Adjustable 48" Complete Universal Kit Package Compatible With ATV Honda Kawasaki Polaris Aeon Crossland Arctic-Cat Alterra
Key Features
It comes with blade and mount kit
48 inches wide blade kit
Heavy duty steel construction
The Kuafu Snow Plow Blade Universal Kit is another excellent choice for your golf cart snow plow.
The thing that we like most about the Kuafu snow plow blade is the fact that it comes with the mounting kit you need to get you started in this process.
The Kuafu has a pivot handle that helps with leverage and control while you are plowing.
In addition, the mounting kit allows for five positions, so you should be able to get this to work with your golf cart.
The Kuafu comes with a 30 day money back guarantee, so if you find that the golf cart snow plow does not work for your cart, you will not be stuck with it.
Pros
It comes with a mounting bracket that is easy to install
Five position mounting system helps you get it to work without much trouble
Skid plates welded on
Cons
Instructions for installation are not always clear
4. MotoAlliance DENALI ATV 50 Inch Universal Snow Plow Kit
Key Features
Comes with installation hardware
50 inch plow
11 gauge steel
The MotoAlliance is another ATV snow plow that can also work with the right kind of golf cart.
One of the great things about the MotoAlliance snow plow kit is all that will come with it.
In addition to the blade, you will also get push tubes, adjustable skid feet, the hardware, and even instructions on how to install and use the plow.
The plow itself is 50 inches long, which is a perfect length for a golf cart snow plow.
The 11 gauge steel construction should be enough to help make your golf cart snow plow work as efficiently as possible.
Pros
Horizontal stabilizer and ribs
Comes with a wear bar
Universal fit for most ATV models
Cons
May need some additional configuration and hardware to work for certain golf carts
5. Arnold 19A30017OEM 46-Inch Snow Blade Attachment, 46 Inch, Black
Key Features
Several angle changes
Adjustable skid shoes
Fits a variety of models
The Arnold 46 inch snow blade attachment is an excellent choice for both golf carts and even some tractors and yard machines.
The fact that this is a 46 inch model and a bit more lightweight, it should be easier to use and maneuver around your property.
One of the best features of the Arnold snow blade attachment is its adjustability.
You can quickly and easily change the angle from straight ahead to 25 degrees left or right.
For those difficult corners and edges, this is something very important to consider.
The adjustable skid shoes also help to ensure that you can even work on a gravel driveway without pulling your entire driveway up in the process.
The Arnold snow plow is one of the easier models to install and maneuver simply because it is so lightweight.
If you have been thinking about adding a golf cart snow plow to your accessories, this one is a smart choice.
Pros
Easy to work with and adjust
Has adjustable angles
46 inch model
Cons
Made for lawn equipment, it will require a bit of work to get the mounting right
6. KFI Products 105060 Pro-S Silver 60" ATV/UTV Straight Blade
Key Features
Straight or angled plowing
Steel wear bar
Heavy duty bolts used in construction
The KFI Products 60" straight blade snow plow is a choice that is very popular on ATVs and UTV's and therefore works quite well on golf carts as well.
One of the things that make the KFI stand out is the heavy duty construction and strong ribbing.
The grade 50 ribbing helps to ensure that there is both power and stability while using this golf cart snow plow.
In addition to the plow blade, all mounting hardware is going to be included.
Keep in mind that you will need the mounting bracket that does not come with this kit.
Pros
Powder coated swivel for durability
Can work straight or at 25 degrees
11 Gauge steel construction
Cons
Still needs a mounting bracket to get this to work with a golf cart
7. Tusk SubZero Snow Plow Kit, Winch Equipped ATV, 50" Blade
No products found.
Key Features
50 inch blade
Replaceable wear bar
Push tube for durability
The Tusk Sub Zero Snow Plow Kit is built with a 50 inch blade to ensure you can make quick time cleaning up the snow from your driveway.
The heavy duty 11 gauge blade will not rust, and it should stay in excellent condition for years to come.
You will need to install a winch on your cart to ensure that the blade can be lowered and raised when it is in use.
This is why you will need to ensure your golf cart is genuinely equipped for this process.
The height on the blade is 16 inches, which will work great for most snowstorms.
In addition, the blade angle has five different settings so that you can quickly adjust to what you need.
Pros
It comes with the mount
Very heavy duty construction
Five different positions or angles of the blade
Cons
Still need to purchase the winch to lower and raise the blade
8. KFI 50" Flex Snowplow Combo Kit – 50" Flex Plow + Mount Bracket + Push Tube
Key Features
Lightweight blade only 25 lbs.
1.4 inch adjustable skids
Powder coated black
The KFI brand is one that has come up a few times on our list of the best golf cart snow plows.
The great thing about KFI is that they make a variety of different options, so you are likely to find something that will work for any plowing situation.
This is a 50 inch blade makes it a great size for golf cart snow plowing.
Another feature that we love about the KFI Flex Snowplow Combo is that it is so lightweight.
At only 25 pounds, it's going to be hard to find a snow plow easier to adapt and get to work for your golf cart.
With the powder coated black finish, your golf cart snow plow should stay in great shape for years to come.
Pros
Works well for continuous plowing
It comes with a mount bracket and push tube
Good 50 inch size
Cons
More expensive than other options on the market
9. CLICK n GO CNG 2 Snow Plow For ATV & UTV
Key Features
Plow angle is easy to change
Universal mount plate
Designed to be easy to use
The Click n Go CNG 2 Snow Plow for ATV is designed to make plowing your golf cart considerably easier.
You can easily change the angle of the plow and get it to work for whatever the needs of your driveway are.
One of the things that the Click n Go focuses on in their marketing is a double pivot point system.
This helps to make the plow more efficient and stable when using in thicker snow.
Overall, the Click n Go is an affordable and smart plow system, but we do wish that it would come with a mounting kit to work specifically for a golf cart.
Pros
Easy to change the angle
Easy to take on and off
Double pivot point to increase the lift height
Cons
It does not come with the mounting bracket for golf carts
10. 60 inch DENALI ATV Snow Plow Kit
Key Features
It comes with two wear bars
Has everything necessary to get started plowing
Horizontal stabilizers in place
The 60 inch Denali ATV Snow plow kit is our last option to consider.
Although this is a great kit, it is a bit more expensive and heavy duty than some of the others.
If your golf cart is powerful and you have a real need for the snow plow on a regular basis, this is a kit that is likely worth considering.
The 60" straight plow blade is made of 11 gauge steel.
This means you won't have to worry about it rusting or degrading over time, and it should work for many years to come.
In addition, the blade is made to be very stable, thanks to ribs in the blade.
The kit comes with the blade, wear bars, push tubes, skid feet, and the installation hardware.
Although you will still need to get a mounting bracket that would work for your golf cart, the Denali ATV Snow Plow kit gets you well on your way.
As with all of the models on your list, you will have to do some configuration and customization to get it to work for your golf cart.
This is to be expected and shouldn't keep you from purchasing a golf cart snow plow.
Pros
Comes with a good amount of gear to get you started
It comes with two replaceable wear bars
11 gauge steel construction
Cons
Still need a mounting kit