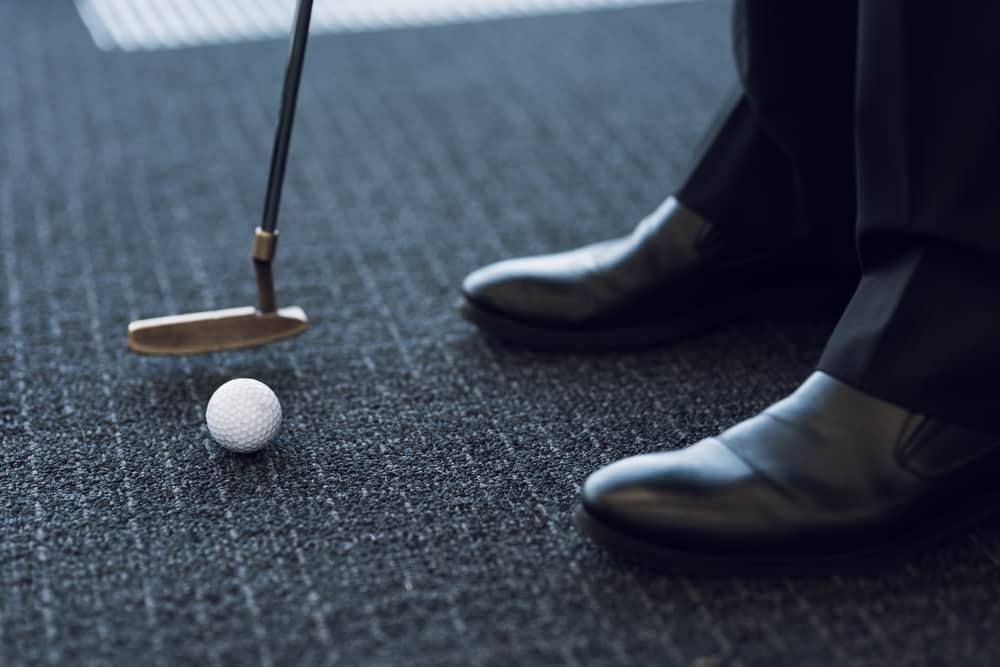 To become a great golfer, it takes quite a bit of practice and dedication.
In order to spend enough time working on your game, you will sometimes need to practice golf at home.
Some people think that they don't have the facilities or the space to practice at home, but with putting, that is very likely not the case.
When you practice putting, you only need a small area, and you can use your existing carpets in your home.
Here is everything you need to know about putting on the carpet and whether or not it is a good idea for your game.

How Can I Practice Putting on Carpet?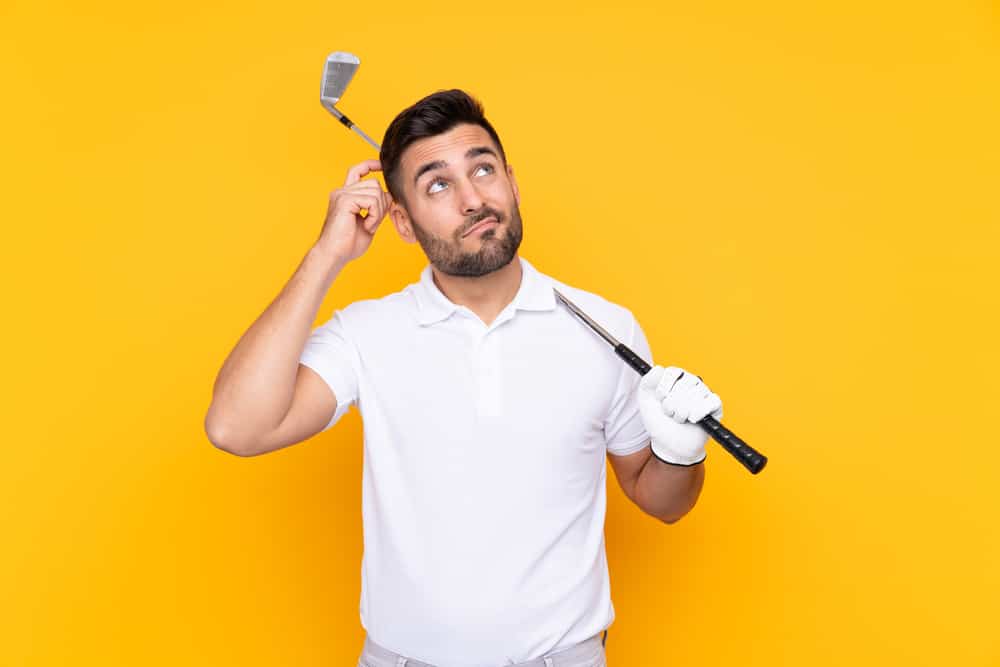 Putting on carpet won't take too many supplies, and if you do it properly, you could end up lowering your golf scores the next time you head out to play.
The first thing you have to remember when putting on a carpet is that the length of the carpet does matter.
When you are playing an exclusive country club with fast greens, it is like putting on a very hard and thin carpet.
However, if you are playing a public golf course with traditional green speeds, you will probably be putting on something like a typical bedroom carpet.
Golfers who are putting on a shag-like carpet are going to find that it is just too slow to replicate their typical golf course conditions.
In other words, you must be mindful of which carpet you decide to use to practice your game.
If you choose a carpet that is too long, you will find that it almost feels pointless to keep practicing your game.
Once you have the proper carpet picked out, you are also going to need a target.
When putting to a target, sometimes all you will need is a coin, or even a small post-it note can work as a target for putting.
There are cups you can purchase that you can putt the ball directly into.
These cups will make the putting experience more like the golf course, but they are really not necessary.
As long as you have some kind of a target and you can envision what you are doing, then you should be fine.
When putting on a carpet, it is also best to pay attention to designs, stripes, and patterns in the carpet.
It is best to pick a carpet that is either one solid color or something that has stripes.
You can use stripes to help you stay on the line and to work on your stroke as well.
If you are a golfer with a straight back, straight through the golf swing, the stripes will keep you on track as you work on your stroke.
When practicing putting on a carpet, you have to think about your stroke just as much as you have to think about actually sinking the putt.
Sinking a putt or having it land directly on your target is great, but learning distance control and making sure your putting stroke is solid is the most important thing.
Does a Putting Mat Help?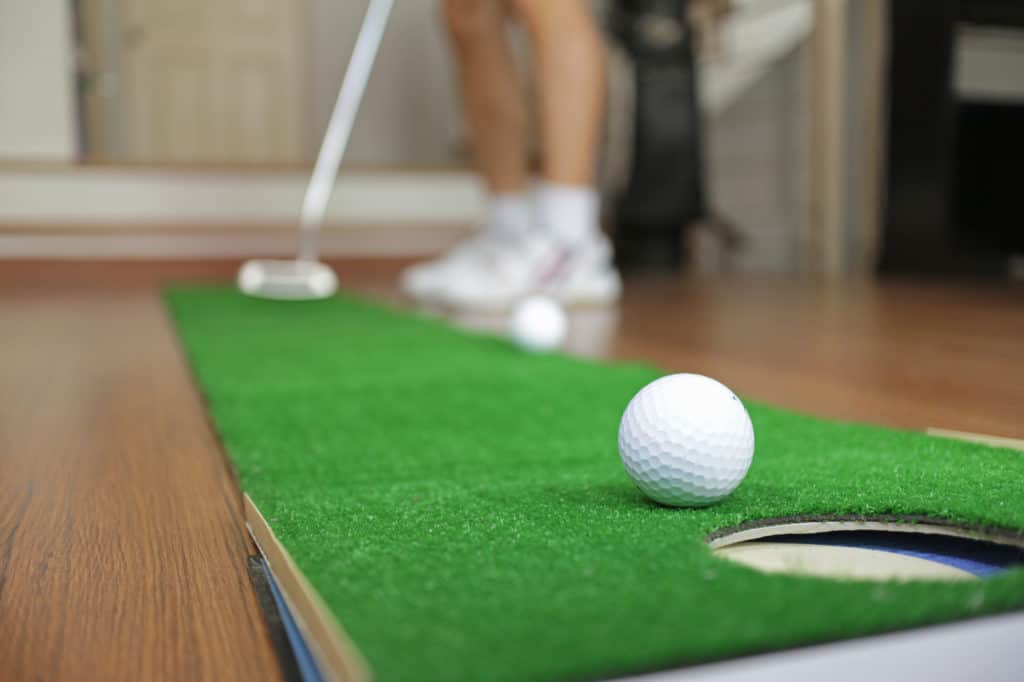 Sometimes practicing putting on a carpet is not ideal.
For some golfers, the type of carpet they have in their home is not a good match for their local putting greens.
In other words, you may have a carpet at home that is very slick and causes the ball to run fast.
However, on the course, the greens may be quite a bit slower.
Sometimes this mismatch of speed can be difficult to adjust to.
If you find that you are going to the course and having a hard time adjusting to the speed, you may want to look into purchasing a putting mat.
A putting mat can go right on top of your carpet, and some can even go on top of a wood or tile floor.
The putting mat will make speed more consistent, and it may match your local golf course greens a bit better.
We highly suggest going with a putting mat that is large enough to stand on.
When you choose a putting mat with foam underneath that is elevated, and then your feet are on the ground, you can create some odd putting habits.
The most important thing about practicing your golf game at home is to make sure that you recreate the golf course as closely as you possibly can.
The further things get from the way the golf course is, the harder it is for the average player to adjust and bring their new skills to the course.
If you are serious about your putting and want to practice from home, look for something more like a putting green or mat than a roll up putting runway.
Best Putting Drills for Putting on Carpet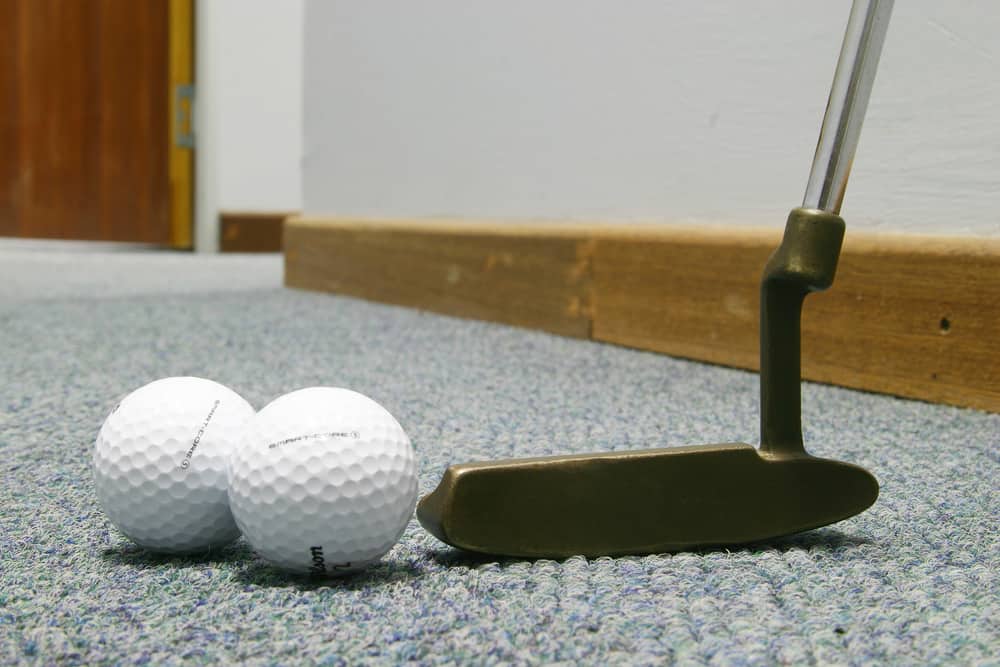 Knowing how to putt on carpet is very important.
Of course, when you putt, it may not be exactly like the golf course, but you can work on getting the most significant impact for your golf game by practicing the right way.
Here are a few putting drills we would use to practice when putting on a carpet.
1. Ladder Drill
A ladder drill is one where you set the golf balls up at varying lengths, all about a foot apart for as long as you can on the carpet.
When you have finished setting up this drill, it will look like a ladder of golf balls.
The first putt in your ladder should be about one foot, and after that, the balls should continue back one foot at a time.
For this drill, we don't recommend using a cup.
Instead, we recommend setting up a general area where the ball should land.
For instance, use one sheet of paper that you can putt all of the golf balls onto, then set up another piece of paper behind it.
The second piece of paper is a bad putt.
If your putt ends up in this section, you will have to do it over again.
This allows some basic understanding that, sometimes, putting is not just about sinking a putt but also making sure you don't miss it by too much.
If you hit an eight-foot putt three feet past, your golf scores are going to struggle.
A ladder drill is a great way to practice speed and distance control.
2. Around the World
Another great drill to practice is around the world.
With this drill, you will target the center of the carpet and golf balls surrounding it in a large circle.
Different from the ladder drill, the around the world drill allows you to practice golf shots that are all the same length.
Each putt that surrounds the target will be three or four feet.
These putts will help you get more confident on your shorter putts around the green.
This drill tends to be one of the smartest ones to practice at home because of the fact that most three-foot putts are going to perform about the same.
If the green is very fast or very slow, the three-foot putt is still going to be about the same.
This putting drill works at home in addition to working on the golf course.
3. Use the Lines
If you have a striped carpet or a carpet that has straight line patterns, you are in luck.
One reason many golfers miss their putts is that they don't know how to keep the ball straight and on track.
One way to do this is to use the lines on the carpet.
The lines on the carpet will help you learn how well you are able to keep a golf ball on the proper path.
When you putt a ball properly, it will roll end over end and stay very true to its line.
When you miss the center of the club face or decelerate as you come through the golf ball, it will not roll on the proper line.
When this happens, your ball will waver, and you may miss your putt.
This is one of the most common reasons for missing putts, and many golfers have no idea they are not striking the ball properly until they start practicing with lines.
With lines in place, you can keep an eye on the golf ball to make sure that it is staying on its path and that your stroke is a good one.
There are lots of ways to improve your putting stroke if you do indeed find out that the stroke itself has been the issue from the start.
Is It Bad to Practice Putting on Carpet?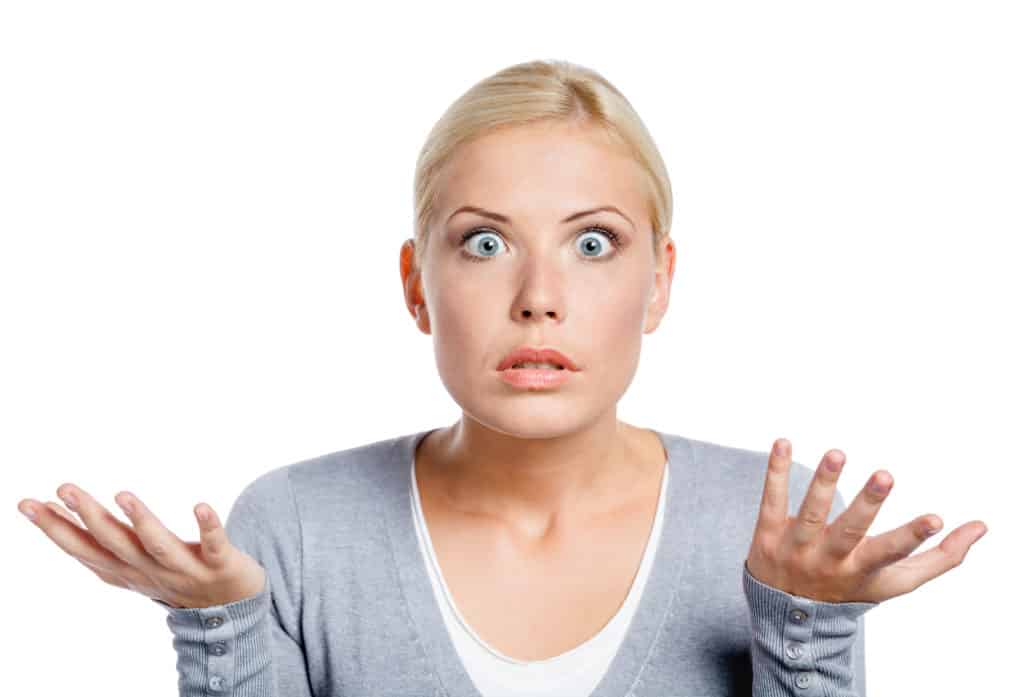 Now that you know all the benefits of putting on a carpet and the proper way to putt the ball on a carpet you need to consider if this is a good or bad thing for your golf game.
The reality is that putting on a carpet can be quite good for your golf game.
Most great players and golf professionals will tell you that, anytime you can have a club in your hand, you will be working towards improving your game.
The more time you spend swinging, gripping, and thinking about golf, the better your chances are of lowering your golf scores.
The only time you will damage your golf game is if you are not being intentional about your practice.
Simply hitting a ball with a putter is probably not going to impact the way that you putt when you get to the golf course.
However, if you are able to pick a target, think about your stroke, and work towards overall game improvement, then it is a great idea to be practicing on the carpet.
Think about practicing on your carpet as more of a technical thing as opposed to something that is about making a ball go in a hole.
Concentrate on your putting stroke, where the ball is headed, and how it is getting there.
Keeping these ideas in your mind will absolutely help you transfer your at-home putting skills to the course.
When you get out to the golf course, remember that the greens may feel a little different.
However, if you have practiced your stroke quite well, then you will know what to do with a putter in your hand.
Conclusion
Hopefully, you now feel as though you know a bit more about putting on a carpet and all that is involved.
Practicing your putting at home is a great way to knock a few strokes off your game.
Having your putter in your hands for an extra half hour or more each day is going to make you all that much more comfortable.
The more comfortable you are with this club in your hand, the better chance you have of becoming a great putter.