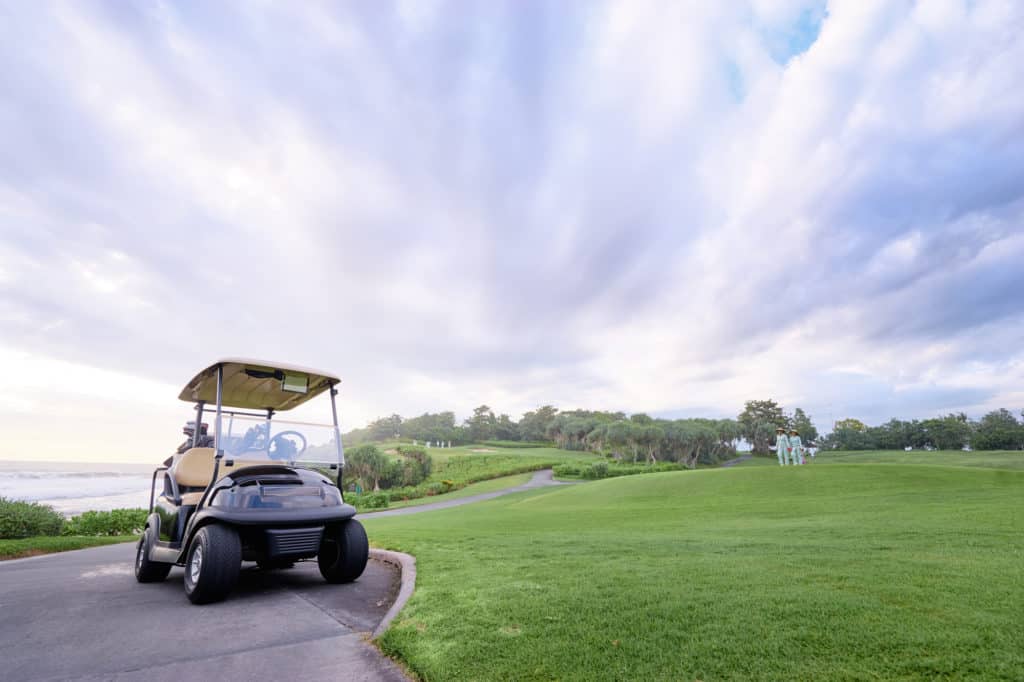 Although golf cart production was once a Wild West environment with many manufacturers, it has mostly solidified into three international businesses over the years.
However, a recent new upstart—Icon Electric Vehicles—has made a big impact on the market.
Just where is this business located, and what kind of methods are they using to get ahead in what is such a controlled market environment?
Let's take a look at this interesting new company to gauge what they are doing and how well they do it.

Where are Icon Golf Carts Made?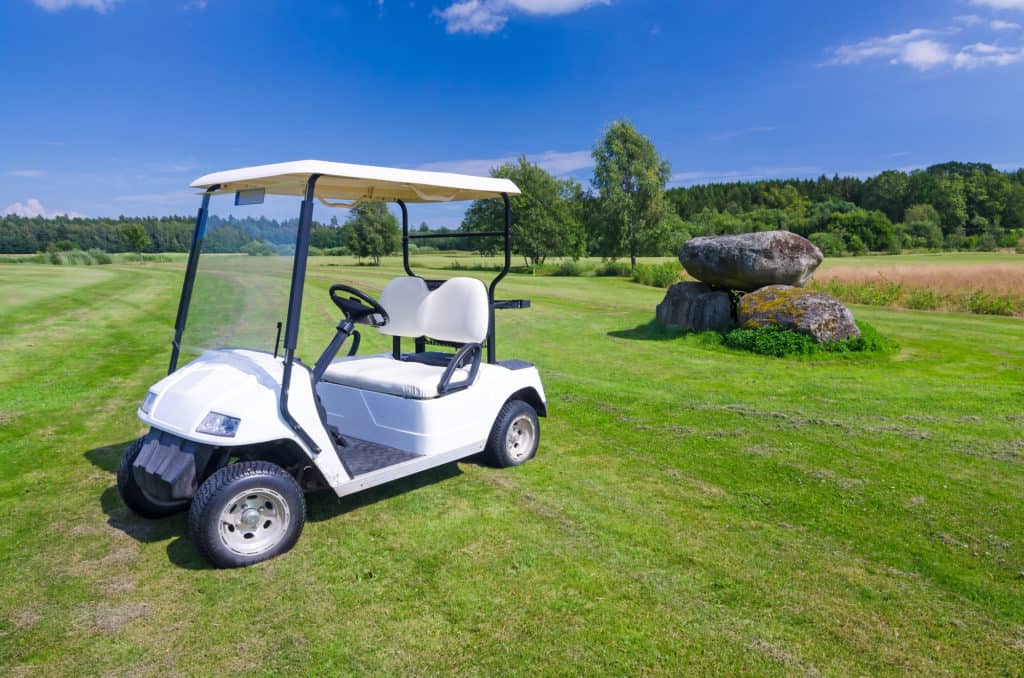 Icon Electric Vehicles is located in Tampa, Florida, and produces most of its vehicles here.
Formed in 2017, Icon has become a heavy competitor to the three major golf cart manufacturers on the market: EZGO, Club Car, and Yamaha.
When they first started, they were producing and selling around 25 carts per month.
In less than two years, they were up to 400 carts per month and growing.
Icon was founded by Roy Williams and Terry Trekas, investors who have a very heavy influence on the direction this company takes.
Its Tampa location provides many benefits, such as sunny weather—which makes production easier and selling carts simpler because there are so many golf courses in the area—as well as a manufacturing center that is different than that of its competitors.
Why has Icon risen so quickly on the market, and could they truly dethrone any of the three major golf cart manufacturers?
Understanding these elements is critical when discussing this unique company.
Let's take a deeper look at the different advantages this company provides, the various business methods it utilizes.
Later, we'll take a look at a few of their carts to get a feel for what they do.
How Does Icon Differ?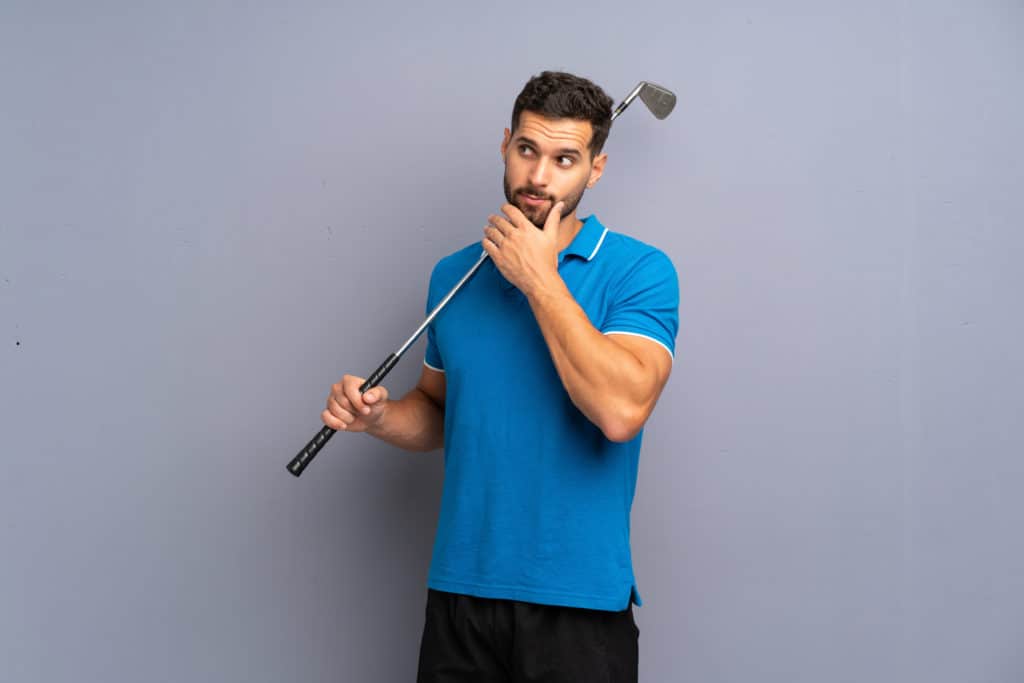 Icon takes advantage of their unique Tampa location and its spread of dealers, which has become nearly national,  to get ahead in the market.
Rather than strictly limiting customers to buying from dealers—a standard practice—they allow buyers to work with the factory as well.
A buyer can purchase at cheaper prices directly from the factory and have it shipped directly to them.
In this way, Icon cuts back on the prices of their golf carts compared to other manufacturers.
This type of direct buying can save up to 50 percent on certain golf cart models, a huge deal that other manufacturers do not provide.
Icon also focuses on providing dealers with the ability to ship parts and other items in a same-day manner, so you should never have to wait too long to get replacements or repairs.
Icon is currently offering golf carts at prices that are far below those of competitors, sometimes by thousands of dollars.
These savings aren't just on cheap models, either, but on prime options.
More surprisingly, Icon makes their vehicles street legal, meaning they can achieve speeds of up to 25 miles per hour and have safety gear that makes them qualify as low-speed vehicles.
Of course, Icon does have some limitations compared to the Big Three manufacturers.
First of all, they have nowhere near the nationwide spread of these dealers, making them somewhat harder to find.
Though they offer inexpensive options that compete with other creators, these deals aren't always applicable to every buyer.
As a result, it is wise to take a look at their product line to decide if it is right for you.
What is the Icon Product Line?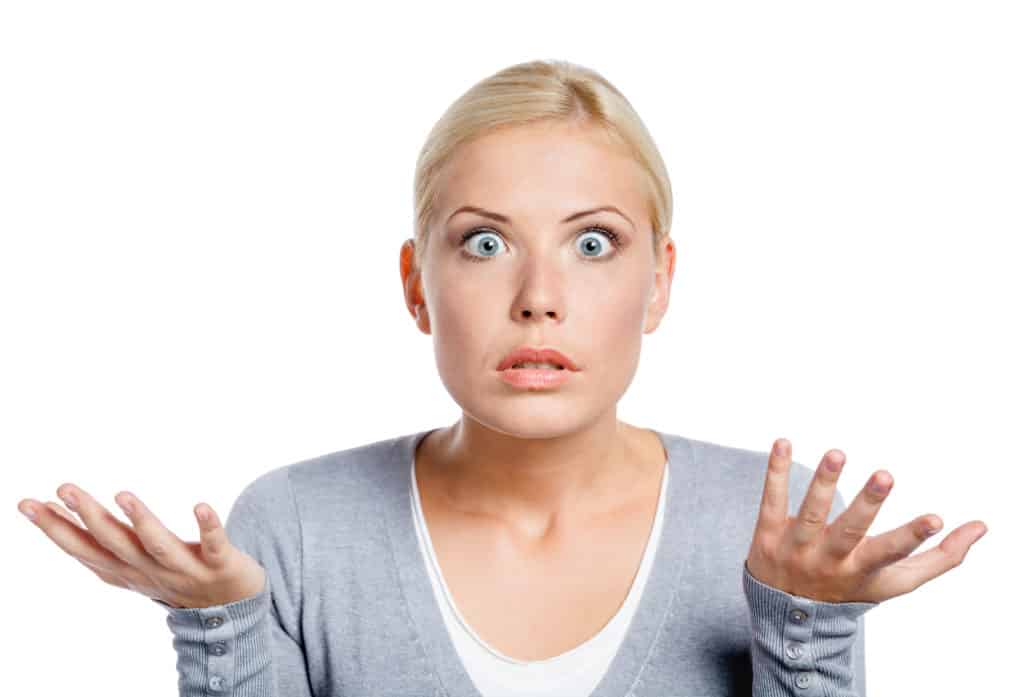 The base model for the Icon line is known as the I20.
This model uses a 48-volt AC electrical motor powered by either US Battery, NextGen AGM, or NexGen Advanced batteries.
The charger for the cart is on board, meaning you need to plug the cart into a socket to charge it up.
It has a transaxle of about 10.5:1 (continuously variable), and a Toyota 350-amp controller.
You can load two people in it safely and drive for up to 50 miles on one charge, which is a pretty typical rate for carts of this type.
The high-end I60 is similar in many of these aspects, including the type of batteries and the motor voltage.
However, it has a 16:1 transaxle, and it can hold up to eight people and reach speeds of up to 28 miles per hour, which is faster than the I20.
However, you still get about 50 miles of maximum charge out of your battery, which makes it very similar in performance to that model in many ways.
And both utilize a galvanized steel support, various types of anti-corrosive coatings, and an a-frame of powder-coated steel with a powerful shock suspension based on hydraulic discs.
These models (like all other Icon carts) are also equipped with headlights, taillights, turn signals, and brake lights, horns, digital speedometers, seat belts, side mirrors, and more.
Those who want a road-ready cart may find this to be the best manufacturer for their needs.