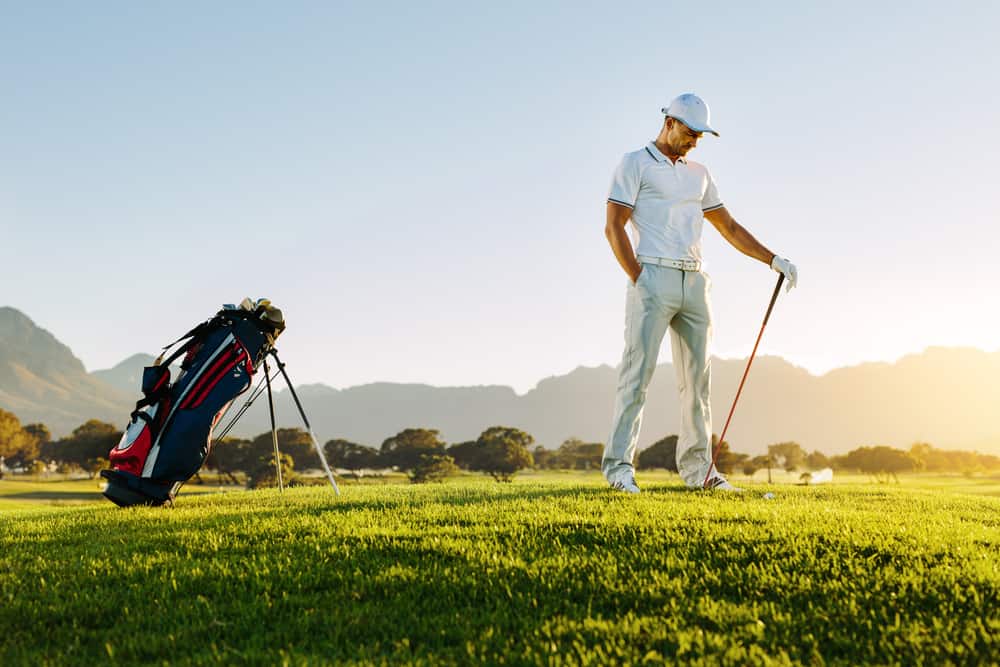 Ensuring that your golf clubs are the proper fit for your game is essential.
If you are playing with clubs that are not the right fit for your game, chances are you are going to have trouble scoring the way you want to.
Luckily, there are ways you can get your golf clubs fitted to work for your swing.
Some people worry that the clubs they are playing with are not capable of being fitted, or the fitting process won't be worth it.
We are here to help you determine if you can and should get your current golf clubs fitted.

How to Check If Your Current Golf Clubs Can Be Fitted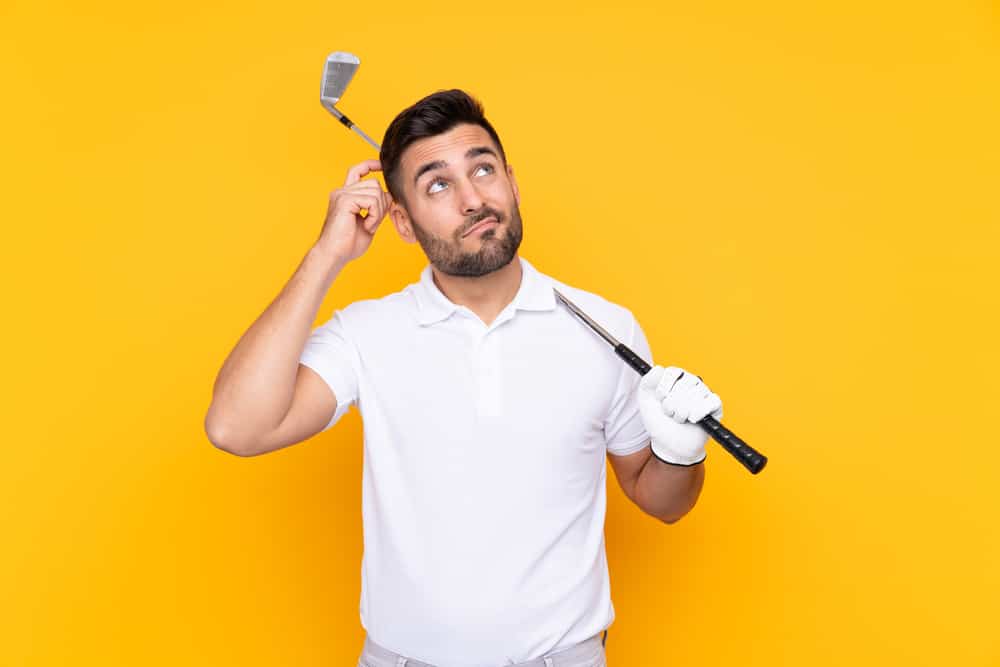 Checking on whether your current clubs can be fitted will depend a bit on the type of fitting which needs to be done.
Let's take a look at the different ways you can fit a golf club and how to check if it is possible to do this to your clubs.
1. Length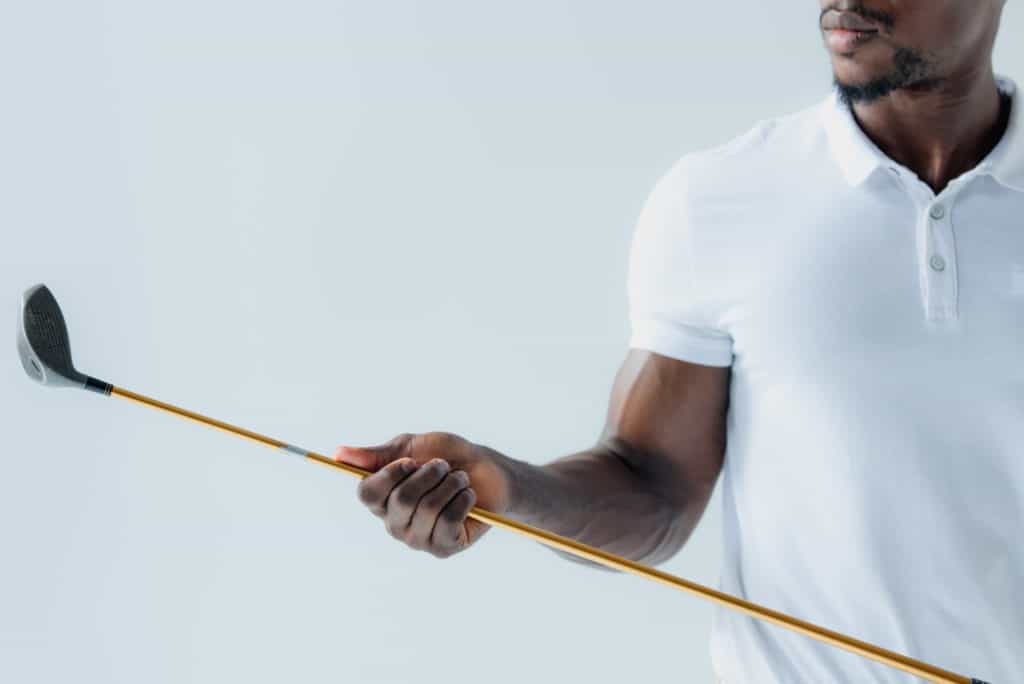 The length of a golf club is one of the most essential fitting factors.
If your golf club's length is not right, you will find that you will hit shots both left and right, and you will have a hard time developing any kind of consistency.
Adjusting the length of a club is something which can be done to all golf clubs.
However, when you do adjust the length, you will need to be careful how you do it and make sure it does not impact the weight of the club all too much.
When you add length or take away length, you are also going to change the weight of the club, which could have an effect on your swing.
Knowing what you are doing and working with a certified club fitter is important when you change the length of a golf club.
You can change the length of any golf club in your bag.
However, the irons are certainly going to be the most popular.
Most golfers will play with standard length drivers and fairway woods, although you can adjust the length on these clubs if you need to.
Sometimes when changing the length, you will have to change the shaft, but that it is not always a requirement.
It usually depends on how much length you need taken away or added.
As shafts get shorter, they tend to become less flexible, and that is an essential factor that club fitters will have to work with when adjusting a club.
2. Grips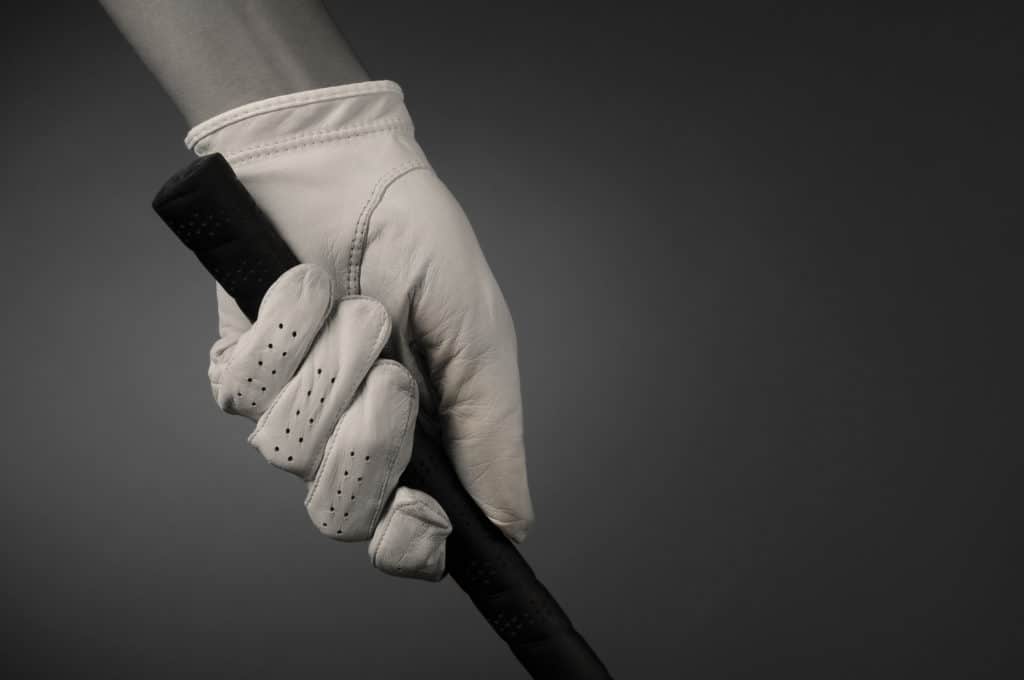 Golf grips are the easiest element to fit.
Some people don't consider changing golf grips to be golf club fitting, yet it really is.
If your hands are not on the club properly because you are using the wrong size grip, it will impact your scoring.
Grips can be changed on any golf club at any time.
Adding a new grip to a club is one of the easiest adjustments for players to make, and it can sometimes be done in your own home.
Once you get used to changing a golf club grip, you will see that it is quite easy to do and something which needs to be done frequently.
3. Loft/Lie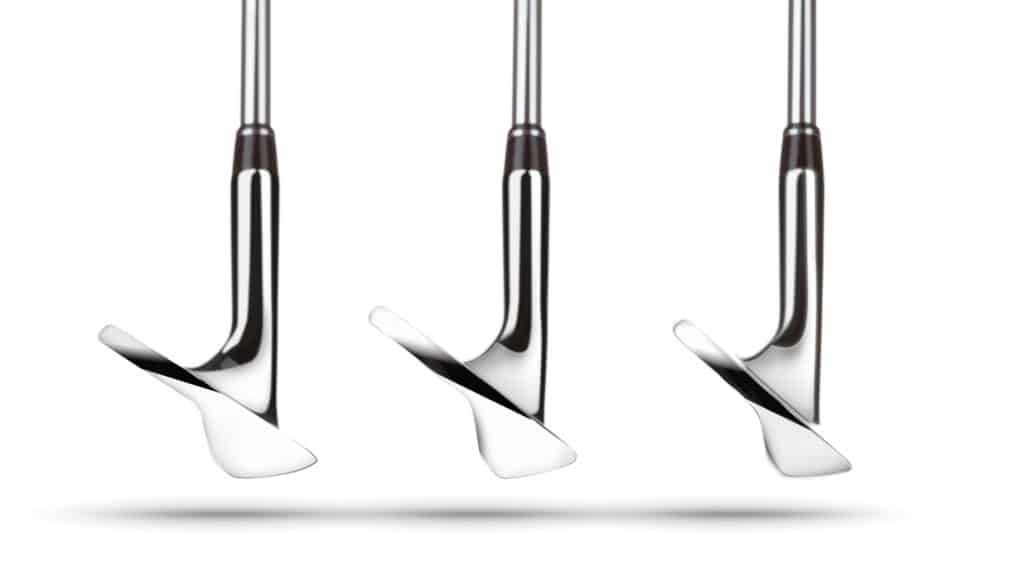 The lie of the club is the one that will be the trickiest to adjust.
You will need a machine capable of bending golf clubs to be able to change your lie or golf club loft.
Some irons are recommended not to be custom fitted.
The good news is that the number of irons that can't be adjusted for the lie is very low.
If you remember the old Callaway irons that had a shaft that went all the way through the club head, these clubs cannot be adjusted for lie.
In recent years, there have not been too many irons released that cannot be adjusted.
One brand to watch out for is Cleveland.
Many of their clubs make it on the list of clubs which should not be changed or bent.
One, in particular, is the Cleveland hybrid iron.
These irons are built to give players lots of forgiveness and launch, but they are built more like a hybrid than an iron.
This fact makes them a bit difficult to work with from a fitting standpoint.
There are several golf companies that focus on fitting.
They will sell golf club parts, fitting equipment, and they also have quite a bit of advice to offer about golf clubs.
If you are unsure as to whether or not you can bend or adjust the lie on your clubs, there is usually a guide or information out there to help you.
With the hundreds of options for irons on the market at any given time, chances are your clubs can be fitted for both loft and lie.
Remember that if you order something directly from a manufacturer, it can almost always be adjusted without any problem.
4. Shaft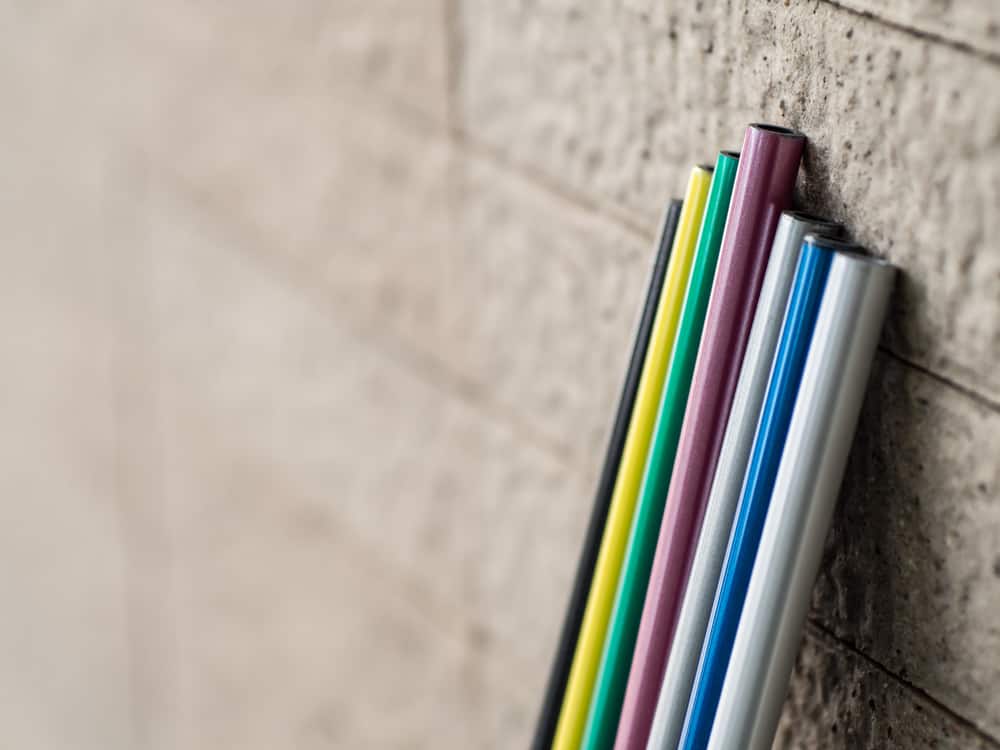 A custom golf shaft can help your golf game tremendously.
A shaft that fits your swing and helps you to get the ball speed and ball flight you need is essential.
Making sure your golf shaft is a good fit is easy to do with the use of a launch monitor.
Many golfers have a set of clubs which they really like, yet the shaft in them no longer fits them.
You can take the shaft out of any golf club and replace it with another.
The problem many golfers run into when changing out golf shafts is the expense.
Golf shafts are usually one of the more expensive pieces of the golf club.
When you replace the shaft, you have to consider whether or not the expense is going to be justified.
If your irons are very old, chances are the grooves are a bit worn down, and the club head itself may be in bad shape.
You may have to consider that the better investment will be to buy completely new golf clubs.
When you purchase new clubs, it makes sense to pay very close attention to the fitting aspects of the club.
The cheapest way to get golf clubs custom fitted to your needs is to have it done at the time of purchase.
When the clubs are made, it is easy to make them with the proper components so that they are fitted properly to a player.
All custom fitting after the fact is expensive and sometimes not quite as accurate.
Should I Buy New Clubs or Get My Clubs Fitted?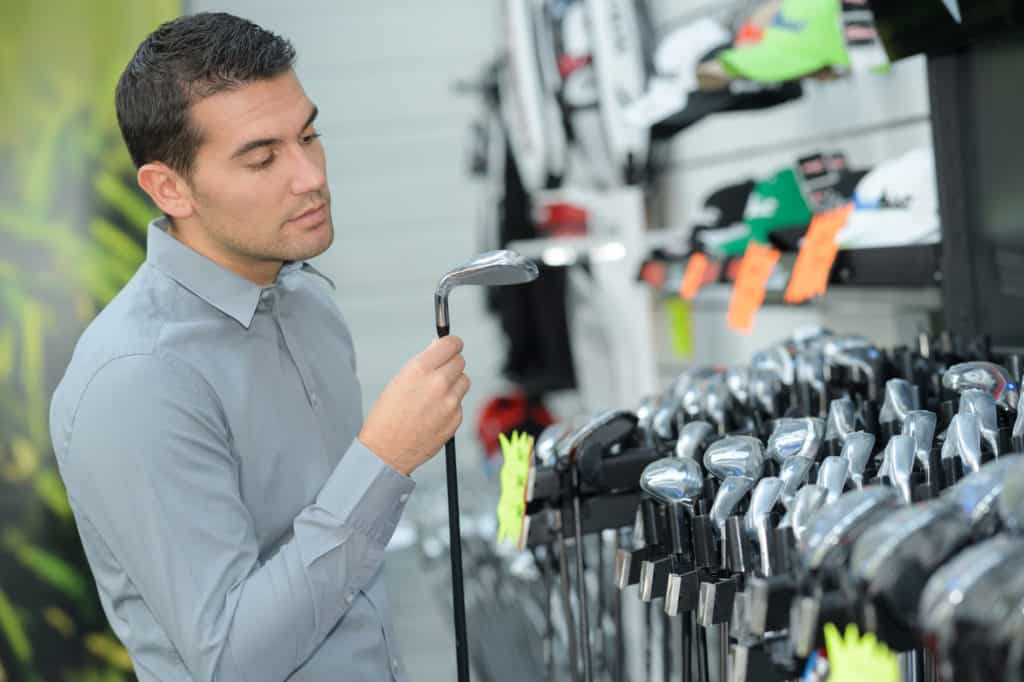 Once you find out the cost of getting your current clubs fitted, you may start to wonder if it is worth it or if you should buy something new.
Chances are, if your equipment is more than five years old, purchasing new clubs is a better deal.
When you purchase new golf clubs, try to buy them right before the new releases come out.
Manufacturers will drop prices on older models as soon as they release new ones.
The problem is that, once the newer models are released, they will probably stop offering custom fitting options on the older sets.
If you are purchasing a brand-new set of golf clubs that are a new release, chances are most of the custom fitting will be done for free.
If you order a premium shaft or a premium grip, then it's likely that the custom order will not have any upcharges.
This is a great benefit and something that was not always the case in the world of golf.
In years past, any type of customization done to a club at the time of purchase was charged as an upgrade.
Luckily, that has changed, and although you may need to pay for a fitting, chances are the clubs you order will be customized for free.
Ultimately, your decision will come down to something you can afford and something that works for your golf game.
Keep in mind the general rule that, if clubs are more than five years old, it is going to make less sense to get them custom fitted at that point.
Does Lie Angle Matter?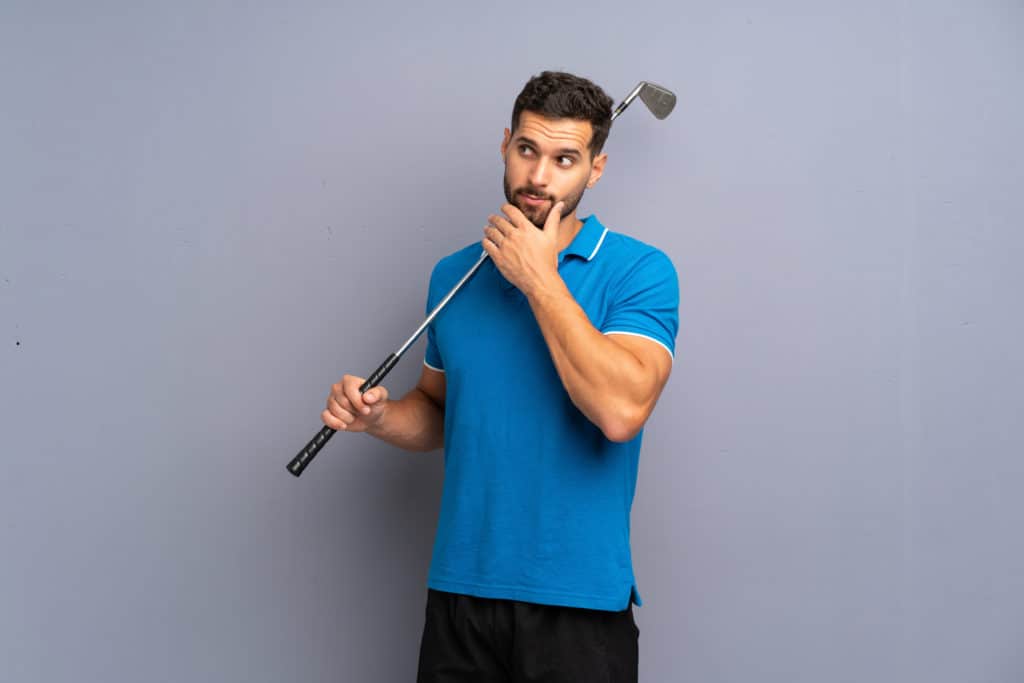 Some golfers still refuse to believe that custom fitting is going to make any difference for their golf game.
This is just not the case.
For golfers who are taller or shorter than the height standard golf clubs are made for, they will notice an enormous impact as a result of a custom fitting.
The lie angle is the way the club sits on the ground when the golfer holds it at the address position.
If the lie angle is off, the club won't sit properly on the ground.
This will then cause the center of the club to be misaligned.
Golfers who have irons that are too upright or too flat for their game are going to have major issues when it comes to consistency and hitting the ball straight.
Golfers may also notice issues with ball flight.
If you find a great club fitter, you may be able to have your lie angle adjusted for just a few dollars per club.
Keep in mind that to properly bend the lie angle on your club, you need a lie and loft machine.
You will also notice that your golf clubs will only be able to be adjusted within a specific range.
For instance, if you decide your pre-existing clubs need to be changed by three or four degrees, that may be a little much.
Chances are, you can only adjust by one or two degrees.
Therefore, some clubs will need to be purchased directly from the manufacturer with the proper fitting specifications.
Is a Golf Fitting Worth It?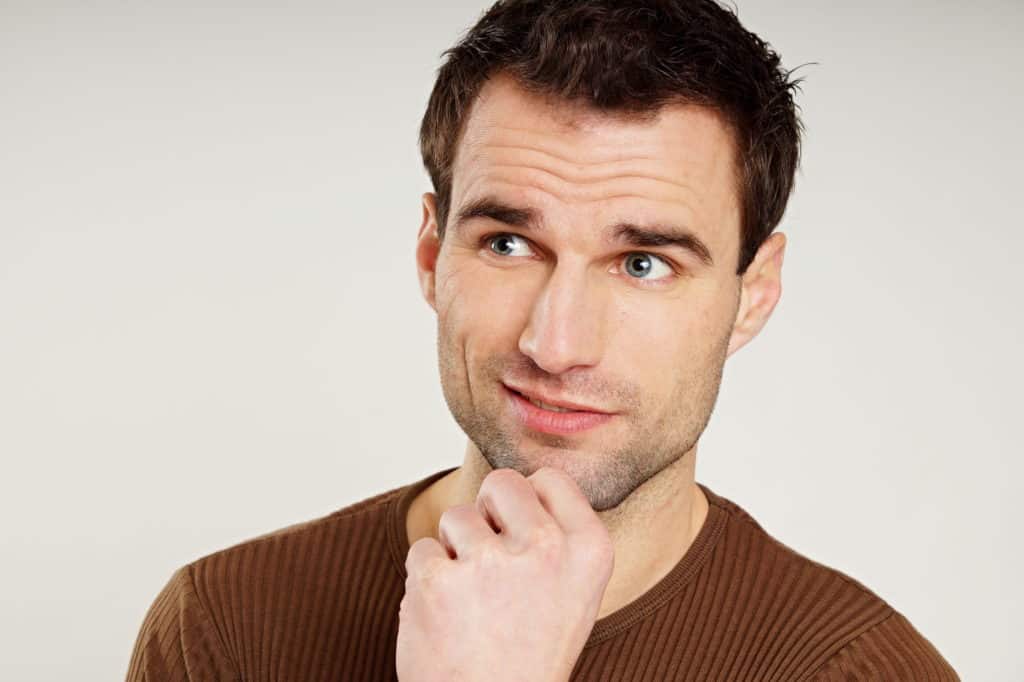 The more serious you are about your golf game, the more important it is to get a fitting.
A golf fitting will ensure that you are playing with equipment that is the right fit for your game.
You will also find that a golf fitting may cost you a bit of money upfront, but in the long run, it will likely save you quite a bit of money.
Having to purchase equipment again because it's the wrong fit is exceptionally costly.
If you are wanting to take your golf game to the next level, make sure you have the proper equipment to do it and schedule a golf fitting for yourself.
Conclusion
We hope that our guide regarding whether or not you can get your current clubs fitted has helped you make some decisions about your equipment.
The more you get into golf and the more each stroke starts to matter, the better your scoring will be.
Equipment will not be a magical fix to problems in your game, but it can certainly help or hurt you.
Making sure your clubs are fitting correctly is a great way to help yourself succeed.