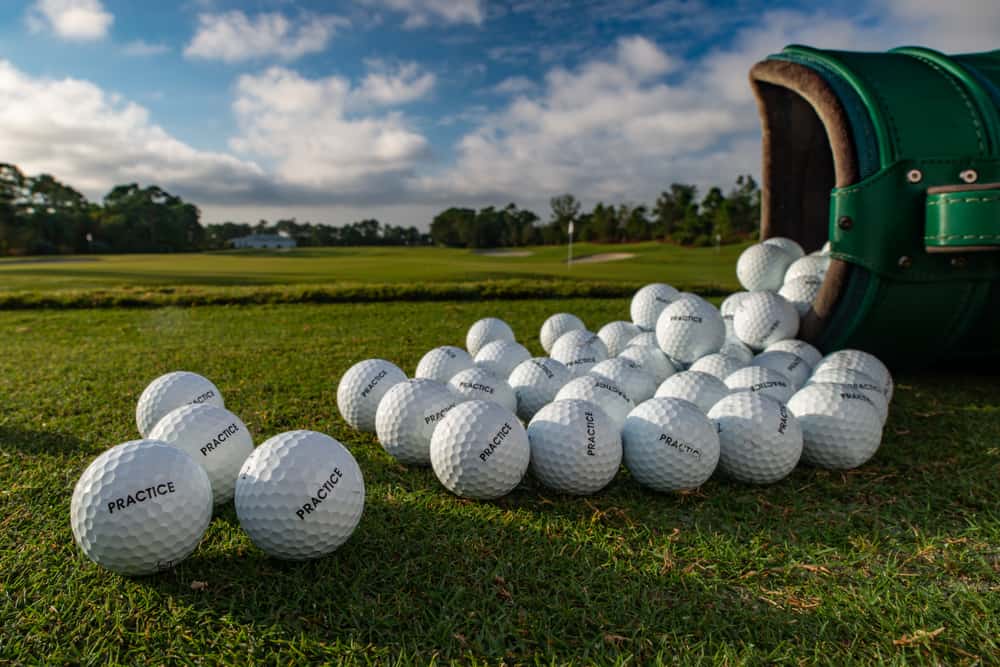 Practicing away from the golf course is getting more and more popular.
Golfers are realizing that they need to give themselves time away from the course to get their game ready for the course.
The only thing you need to get some practice in away from the golf course are golf balls and some space.
You will have to figure out the space, but we can certainly help when it comes to golf practice balls.
Here are ten of the best practice golf balls on the market.

Top 10 Best Practice Golf Balls (Updated 2021)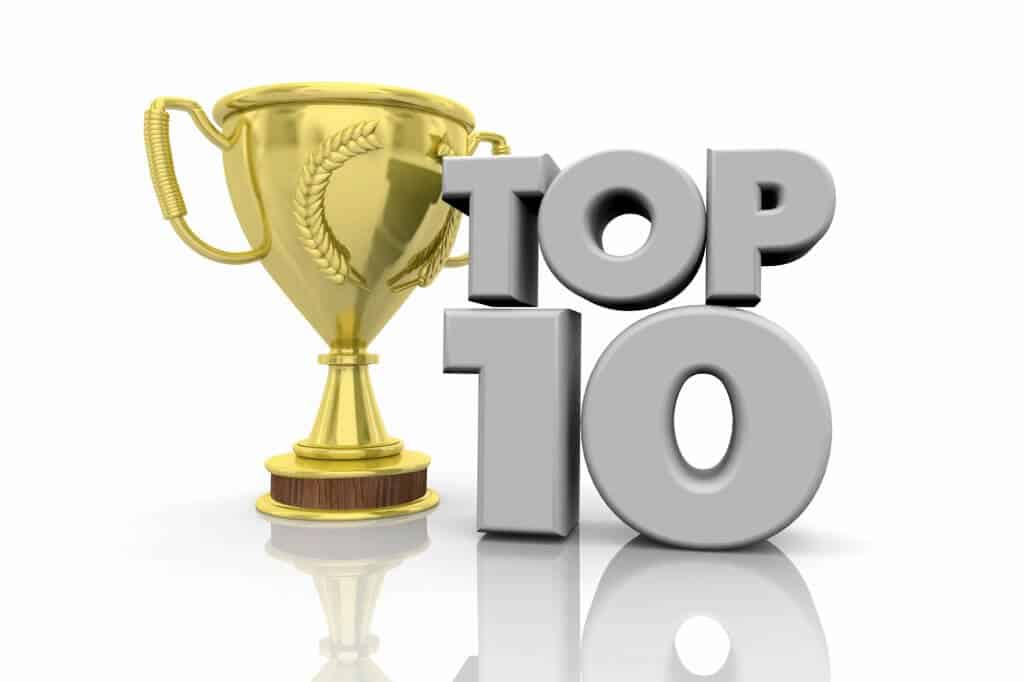 1. BirdieBall Practice Golf Balls, Full Swing Limited Flight Golf Practice Balls
Key Features
True feel, limited flight
High quality
Allows golfers to see draw and fade
The BirdieBall golf practice balls are some of the best on the market.
These golf balls will only go about 40 yards total, but when you hit them, it feels like you are hitting a regular golf ball.
The BirdieBall can be hit over and over again, and it will not crack or break.
If you are struggling with slicing the golf ball, the BirdieBall will let you know when you are slicing it and when you are hitting it straight.
You can spin these golf practice balls quite a bit.
You will learn the way they fly and how that is going to translate when you switch to the golf course.
Another great thing about the birdie ball is that, when you make contact, it is going to feel just like a regular golf ball.
You won't feel as though you are hitting a piece of plastic.
The only real downside of the BirdieBall is that they are not as cheap as other golf practice ball options.
However, the BirdieBall gives you much better feedback and allows you to use them over and over again.
We love using the BirdieBall to practice chip shots as well.
Some practice balls don't give you the proper feedback around the greens, but this is not the case with the BirdieBall.
You can chip these and see how they are spinning and flying as well.
We recommend hitting the birdie balls with your irons and wedges only.
Pros
Feels like a real golf ball
Durable construction
Will spin like a real ball
Cons
More expensive than other golf ball choices
2. JEF WORLD OF GOLF Foam Practice Balls (42 Multi-Colored Balls)
No products found.
Key Features
Comes with basket
Foam and long lasting
Simulates the real flight
The BirdieBall is an excellent choice for the golfer who is very serious about their game.
Not all golfers who want practice balls want to spend that kind of money on something they can use in their yard.
A foam practice ball is a great choice to consider.
There are a few things to keep in mind when choosing a foam practice ball.
One of the most important is that the foam ball is a bright color and easy to see.
Chances are you will be hitting these in grass that is longer than a typical golf course.
That will make them blend in a bit more and be difficult to spot.
Another thing to look for in a foam ball that it is a little heavier.
The heavier golf balls tend to simulate the real flight of a shot much better.
The Jef World of Golf Foam practice balls do a great job of simulating the true flight of a golf ball.
They also come in an easy-to-carry basket which will make storage and cleanup quite easy.
The Jef golf balls are fairly priced, and the fact that they come with their own carrying basket is undoubtedly a positive.
Pros
Foam balls last a long time
Won't do any damage to your clubs
Come with a carrying basket
Simulate real flight
Cons
Don't get to choose the colors you get
3. AlmostGolf (10 Pack Yellow with 5 Tees)
Key Features
One-third distance
Easy to spot
Great for feel
The AlmostGolf Golf balls are made to feel almost like real golf balls.
There are a few really great features of the AlmostGolf balls, and one of those is the dimples on the golf ball.
The dimples are built to be just like real dimples on a golf ball.
Since they have the proper dimples, they are also going to perform just as a typical golf ball would.
If you are struggling with slicing the ball, you will easily be able to see how your slice is progressing when hitting with this golf ball.
The point of practicing is to have the ability to see if the changes you are making are working for your game.
This is an important thing for golfers to consider when they are choosing a practice ball.
If you use something that lets you know if you are improving, your practice will be much more productive.
The AlmostGolf balls travel one-third the distance of a typical golf ball.
This also helps you see a difference between your driver shots and your wedge shots.
If you are worried about having enough room to practice, AlmostGolf is a great choice.
Depending on which club you are hitting, you may only need about twenty or thirty yards of space.
The solid foam core of the AlmostGolf balls also helps to ensure that the ball will stay in great shape for years to come.
This is a practice golf ball that is going to be priced a little higher than other foam balls, but it will perform much closer to a real golf ball.
Pros
Easy to see how you are hitting your shots
Travels one-third the distance
Real dimples for a real feel
Cons
Priced a bit higher than other foam golf balls
4. TaylorMade TP5 Practice Balls
No products found.
Key Features
For serious golfers
Similar to the TP5
Great for short game practice
The TaylorMade TP5 practice balls do not have limited flight.
These are practice balls that you would use when working on shots around the green.
Many golfers like to practice their short game shots before or after a round.
Using a brand-new golf ball is not a bad idea, but it may affect the performance of these balls when you head out to the golf course.
Luckily, TaylorMade puts out these TP5 practice balls which allow players to feel and perform for a fraction of the price.
The great thing about the TP5 is that it still has five pieces and a very high functioning inner core.
The inner core is built to maximize energy transfer and get players great speed on full swing shots.
The cover of the TaylorMade TP5 is a dual-layer cover which allows for lots of spin and feel as well.
The TaylorMade Tp5 practice ball has lots of great spin as well.
Overall, this is a golf ball that you are going to be impressed with.
Pros
Feels just like a real golf ball
Not limited flight
Great for short game spin and performance
Cons
Still reasonably expensive even for practice
5. Callaway HX Practice
Key Features
Soft flight
Durable
Simulate ball flight
The Callaway HX practice golf balls are an excellent choice for those who play with a Callaway golf ball in their typical game.
Since the Callaway HX Practice balls are manufactured with the same Hex dimple pattern, they will fly very similar to a Callaway golf ball.
This is a nine-ball package which comes in a few different colors.
Remember how important we said it is to choose a golf ball that is easy to see when you are practicing.
You will find that you lose golf balls quite quickly if they are not bright and easy to find.
These come in a mesh carry bag that you will be able to use when collecting them and to store them as well.
Pro
Durable
Softer flight
Includes a carry bag
Comes in bright colors
Hex dimple pattern
Cons
Not the best if you don't play Callaway golf balls
6. Champkey Practice Golf Plastic Balls
No products found.
Key Features
Simulate real golf shots
Pure white color
Good for simulators and indoor use
Champkey makes a wide range of golf products that will help you grow as a golfer.
These practice golf balls are a whiffle ball style.
The air is able to pass through this golf ball as you play it.
Therefore, it is going to slow down the shots quite a bit and decrease the overall distance.
These practice balls are designed to help make sure the golf ball spins and performs the way it normally would on the course.
Some golfers don't like plastic practice balls because they have a slightly different feel.
The foam balls tend to have more of a traditional feel than the plastic.
Overall, these are a great choice if you want something that will last for a while and are quite cheap, these Champkey practice balls are a great choice.
Pros
Will draw and fade
Very low pricing
Bright white color for visibility
Cons
Plastic feel is not ideal for short game practice
7. GoSports Foam Flight Practice Golf Balls
Key Features
Comes in a pack of 24
Will simulate ball flight
Can be used indoors and outdoors
GoSports Foam golf balls are very similar to hitting with a traditional golf ball.
They come as a 24-ball set which is built for golfers who like to practice both indoors and outdoors.
The limited flight design will go about 110 yards at a maximum.
If you are just practicing short game and iron shots, you won't see distances near the 100-yard mark.
Again, these golf balls will fly and spin like a traditional ball, so you will get lots of great feedback as well.
With this ball, you can practice anytime and anywhere for a very fair price.
Pros
Has a dimple pattern
Comes in a 24-ball pack
Fairly priced
Limited flight
Cons
No option for alternative colors
8. SCI-CORE Practice Golf Balls for Kids & Adults – Real-Feel Training Golf Balls
Key Features
Bright orange color
Quiet
Soft golf ball design
SCI-CORE Practice golf balls are a great choice for both indoor and outdoor practice.
Many golfers with indoor golf simulators enjoy using the SCI-CORE golf ball in their indoor setup.
Since this ball mimics the real flight of a ball and has great feel, it is a perfect choice for those who are looking for a soft practice ball.
The SCI-CORE balls come in a bright orange color that is very easy to find when you are working on your golf game outdoors.
We love the fact that the dimple pattern on the ball also helps players to see their spin and the way they are truly hitting the ball.
For a practice session to be effective, you will need feedback and results from a practice ball.
Pros
Indoor or outdoor use
Orange golf ball is easy to see
Very soft feel
Cons
Only comes in a pack of six balls
9. Golf Training Aids | Pack of 3 Golf Practice Putting Balls
Key Features
Made for putting
Helps you see your line and roll
Understand more about a true roll
When you talk about golf practice balls, you cannot forget the putting green.
Golfers need to spend quite a bit of time working on their putting to be able to get to the next level.
These golf practice putting balls are certainly going to help you make progress in your putting game.
The ball is half black and half white.
You can use this ball to align your game properly but also to make sure that your ball is rolling as it should.
When a putt is hit properly, the ball will roll end over end until it makes its way into the hole.
This is certainly going to be easy to see with these golf practice putting balls.
You can combine these putting golf balls with other golf putting aids to give yourself some great off-course practice as well.
Pros
Easy to see a true roll
Good feel
Great choice for alignment and speed practice
Cons
Not the best for full swing practice; use for putting only
10. The Floppy Indoor Practice Ball
Key Features
Great for indoor practice
Feels like a real ball
Will last a long time
Last but certainly not least is the Floppy Indoor Practice Ball.
Whether you are heading into a long winter season or looking for a way to practice on a rainy day, the Floppy is a great choice to consider for indoor practice.
The Floppy Indoor Practice Ball is a very soft feeling golf practice ball which can be hit into a wall or a door and leave no marks.
This ball does best when chipped around the house, and you can use it for putting as well.
Most golfers find the best results when chipping and pitching this golf ball around their house.
The Floppy is a bit more expensive than other golf balls on the market.
We recommend keeping it indoors and not risking the chance of losing it outside.
Pros
Good feel for indoor practice
Will not break things inside
Nice chipping and pitching practice
Allows swapping on the ball
Cons
Expensive, use indoors only for longevity