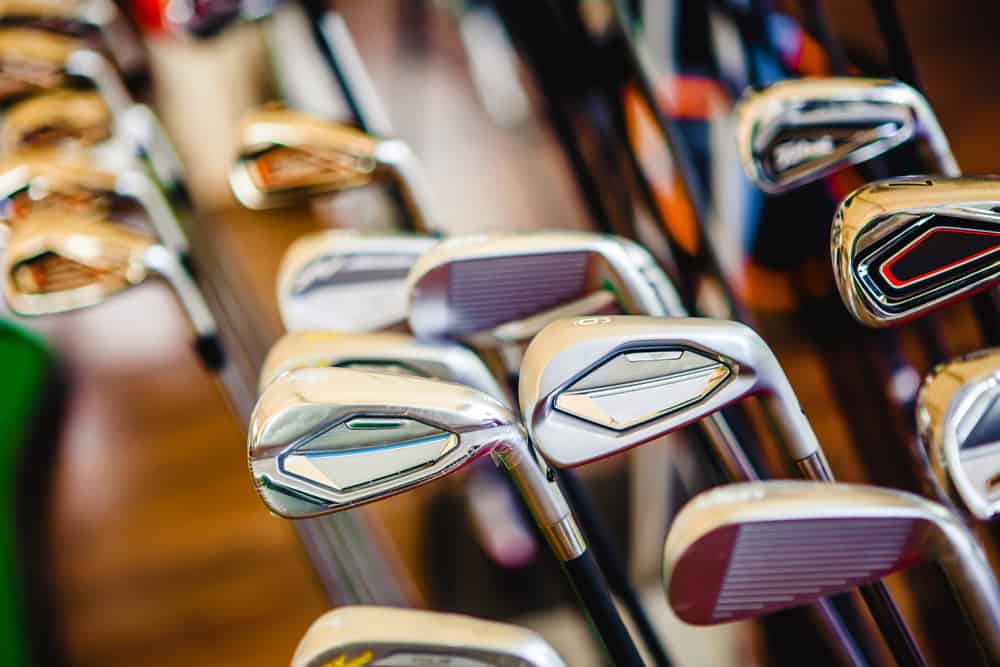 Golf clubs can be quite expensive.
If you have ever purchased a brand-new set of clubs, you know that the cost can quickly add up.
This is, of course, a problem for those who like to buy new clubs often.
There are, however, a few times throughout the year when golf clubs can go on sale.
If you have been waiting for the perfect time to buy, we will help explain the golf club sales cycle a bit.

When Do Golf Clubs Go on Sale?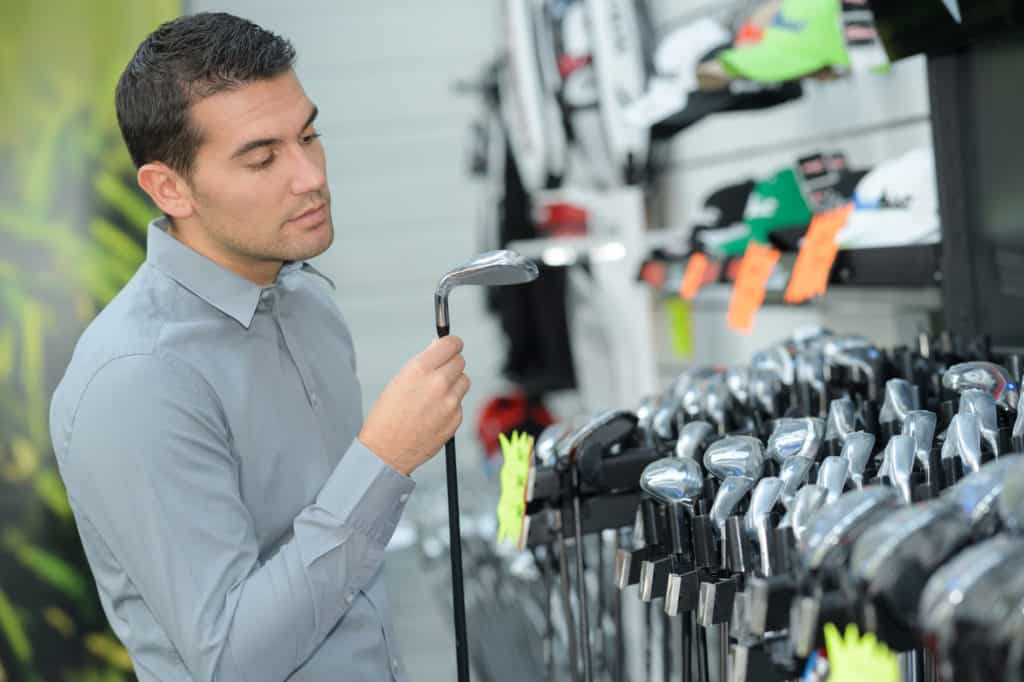 Golf clubs typically go on sale at the end of the winter.
During the winter period, new models are released.
There is a lot of anticipation and excitement about these new models, and therefore, people start to wonder about adding them to their golf bags.
However, the golf manufacturers still have leftover equipment from the year prior.
This equipment needs to be sold, and therefore, you will notice the pricing will start to drop.
The pricing on the older equipment goes down simply because new equipment has been released.
These older style clubs are still quite high functioning and easy to use as well.
The only reason the prices are dropping is inventory space.
You may also notice that some golf clubs will go on sale during the holidays.
There are usually slight decreases in price around Memorial Day, July 4th, and Labor Day.
These are more like sales and not permanent drops in the price that will stay.
If you want the price to stay at that lower point, than the late winter sale is going to be your best bet.
The Problem with Waiting for Golf Clubs to Go on Sale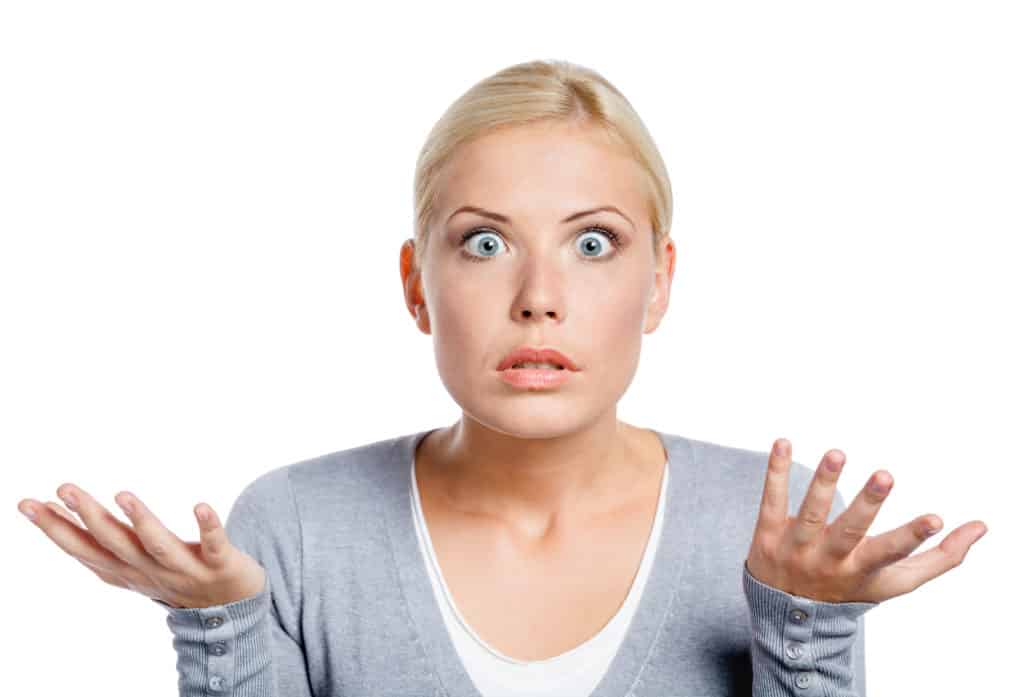 Golf clubs are so expensive that it really makes sense to get some kind of a discount or sale price.
The problem with waiting for the pricing of clubs to drop is the availability.
The longer you wait for the price to go down, the greater the club's chances of selling out.
Another issue is for those who need custom golf clubs.
If you need custom clubs, you will want to make sure you order them before the company stops producing the clubs you like.
Let's take, for instance, TaylorMade.
This year TaylorMade came out with the new SIM Max, while their irons from last year were the M6.
When the SIM Max was released, it was no longer possible to get the M6 in a custom configuration.
This creates a problem because a golfer will have to look to other sources to get this club customized.
It may still be possible to order the club with a custom shaft and specifications, but chances are it is going to be quite a bit more expensive.
Golfers who need custom clubs will usually end up having to pay a few dollars more to order a club that is still being produced by the manufacturer.
What Factors Into Golf Club Cost?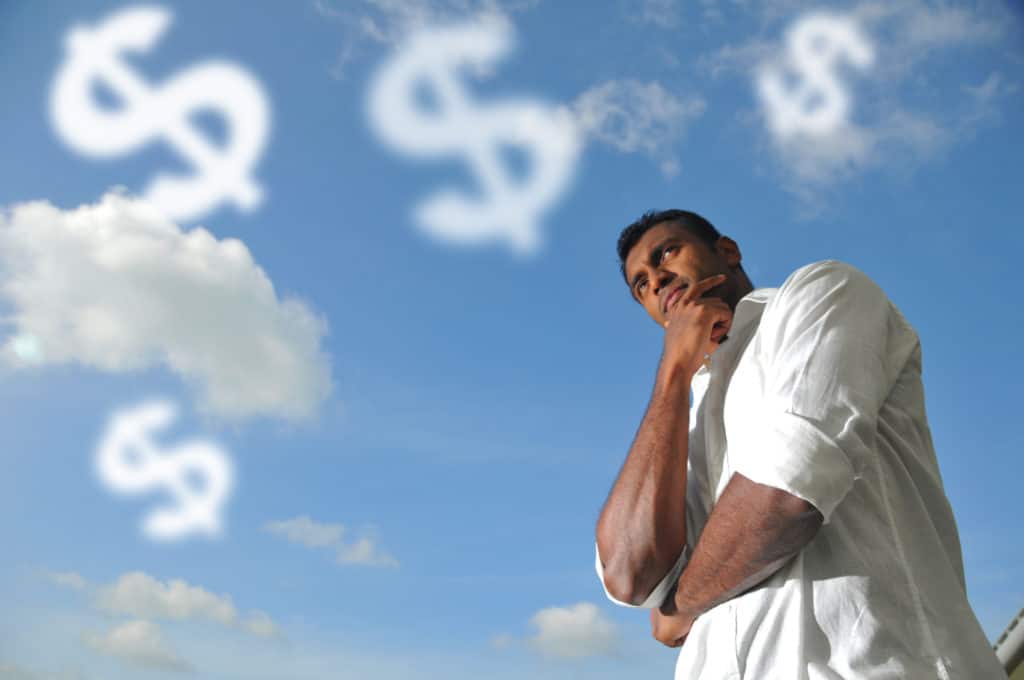 Sometimes it can be hard to tell if you are getting a great deal on a set of golf clubs.
The prices will be lower, and you will see that they have come down from their release price, but how will you know if it is a good deal?
Let's look into a few of the factors you should be aware of about the cost of a golf club.
This way, you can better understand what clubs should cost and whether they are worth it.
1. Shaft Material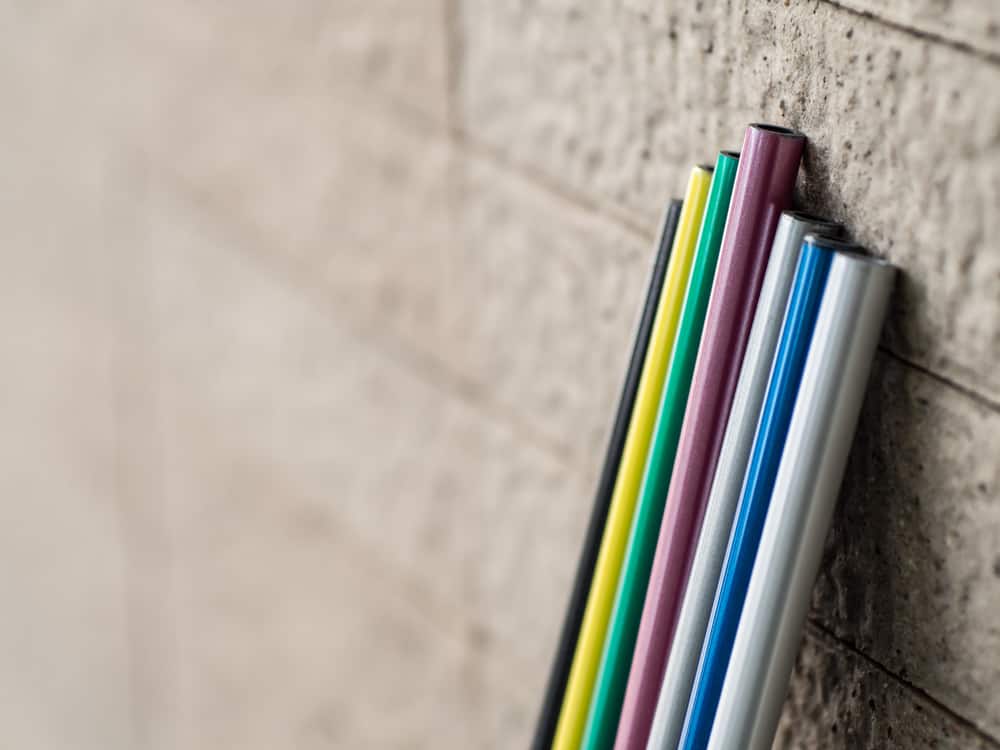 One of the most important things to consider about a golf club is the material the shaft is made out of.
The two primary shaft materials are graphite and steel.
Graphite is excellent for its lightweight design and ease of distance, while the steel shafts are great for accuracy and control.
If you are a golfer who benefits from graphite shafts, you are going to have to spend a bit more money.
Graphite is more expensive to manufacture, and therefore, it costs golfers a bit more when they choose graphite in their clubs.
Finding graphite irons for less than $1000 for a complete set is a good deal.
Don't expect to find high-quality graphite irons for less than $500.
Drivers, fairway woods, and hybrids are all made with graphite shafts, so the pricing on those will be pretty consistent.
However, with irons, be prepared to see large discrepancies in price between steel and graphite.
2. Iron Type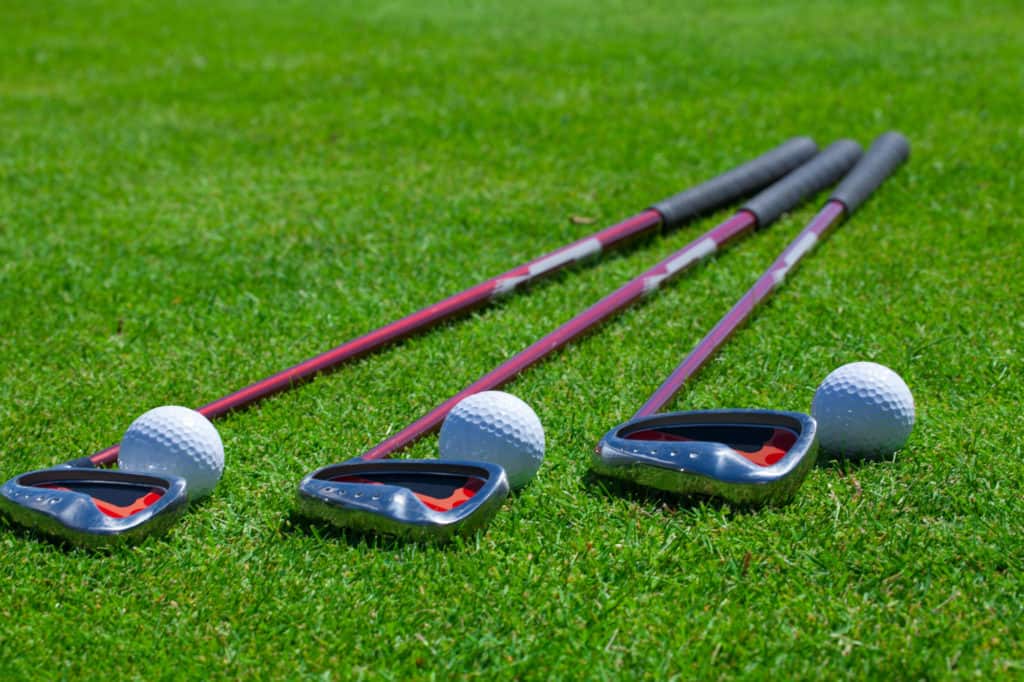 There are three main types of irons available for golfers: cavity back, forged, and blade irons.
The cavity back is the most forgiving of the group and considered more of a game-improvement iron.
These cavity back irons are much easier to manufacture than the blade or forged irons, and therefore, they are going to cost quite a bit less money.
The blade iron is the most expensive of the group.
They are built with the lower handicapper in mind, and they are built with a ton of precision.
The blade irons are great when you need to hit the ball very accurately, and you want a great feel.
Even though most blade irons have steel shafts, it's tough to find a set for less than $1000.
Cavity back irons that have steel shafts can be as low as $600 or $500 when they go on sale.
3. Brand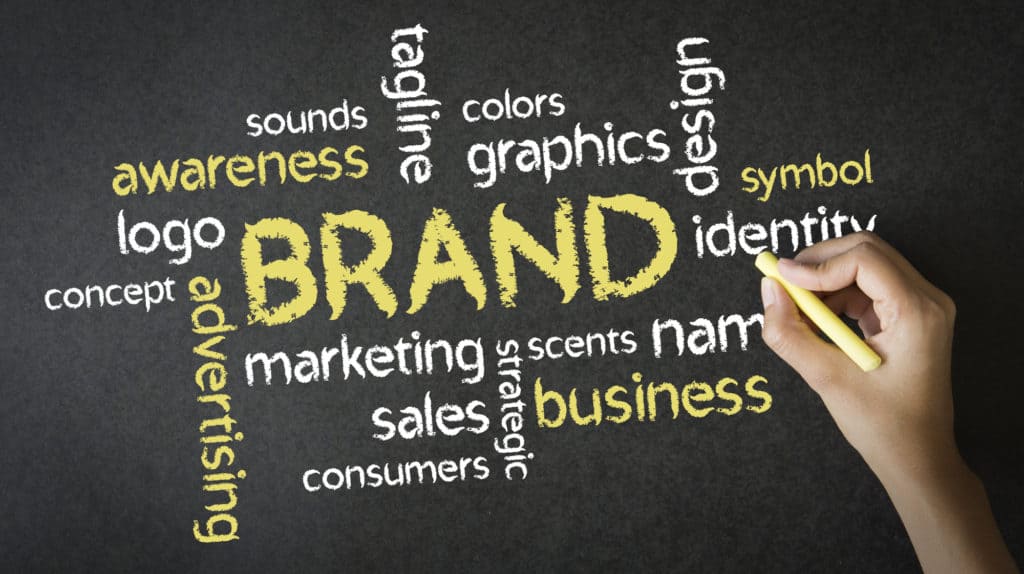 The brand of golf club you purchase is going to have an enormous impact on the pricing.
Each golf club brand is known for being either affordable or high end.
Companies like Callaway and TaylorMade are really kind of even when it comes to pricing.
They are going to be in the middle of the pack.
The premium companies are usually Titleist, Mizuno, and Ping.
Ping takes a very long time to put their clubs on sale.
Ping also restricts its sellers from lowering the price of their products.
If you happen to get a coupon for a local golf store, chances are it won't include Ping.
Titleist, on the other hand, will reduce the prices of their golf clubs.
Part of the reason that Titleist has the reputation of being more expensive is that they make clubs for lower handicappers and better players.
These clubs are made with high-quality, precision materials, and this positively impacts the price point at which they are sold.
The major companies that usually have lower pricing are Cobra and Cleveland.
Some better players will argue that the Cleveland clubs are lower in price because they aren't built with the same tolerances as something like a Titleist.
However, for many senior golfers and higher handicap players, Cleveland is actually the better choice.
There are lots of smaller golf companies out there that have varying prices on their clubs as well.
For instance, Tour Edge is a very fairly priced golf company which makes a wide range of clubs for high handicappers and mid handicappers as well.
PXG is a newer golf company that has done a great job of making people believe that they are getting a golf club that is far superior.
Some believe the PXG irons are great while others feel like they are priced a bit too high.
The more time you spend looking for golf clubs, the more trends you will see when it comes to brands and their pricing.
Many golfers become loyal to a specific brand after some time.
4. Custom Fitting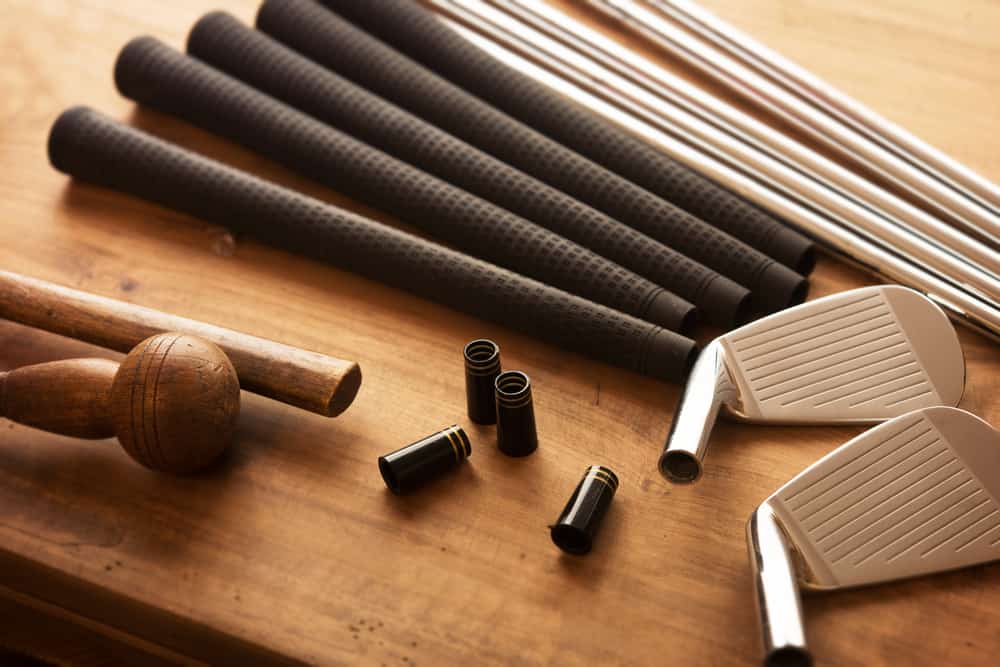 Another factor that can affect the pricing of a golf club is whether or not it is a custom golf club.
If you are playing with a custom golf club, chances are you are going to pay quite a bit more.
However, if you purchase a brand-new set of irons while the manufacturer is still producing them, chances are there will be no upgrade for a custom fitting.
Custom fitting can include something as simple as adding a quarter of an inch to a shaft.
It could be as complicated as putting in a high-end graphite shaft and changing the lie, loft, and length of the club.
When you go for a custom fitting, you will probably have a few options to choose from.
Be sure to ask the fitter about each, and make sure you are getting something that is priced within your budget.
Knowing that a $1600 set of irons is going to be an excellent fit for your game may not be all that helpful.
Make sure the fitter knows that you are looking for something closer to $1000 so that he or she can find alternatives for you.