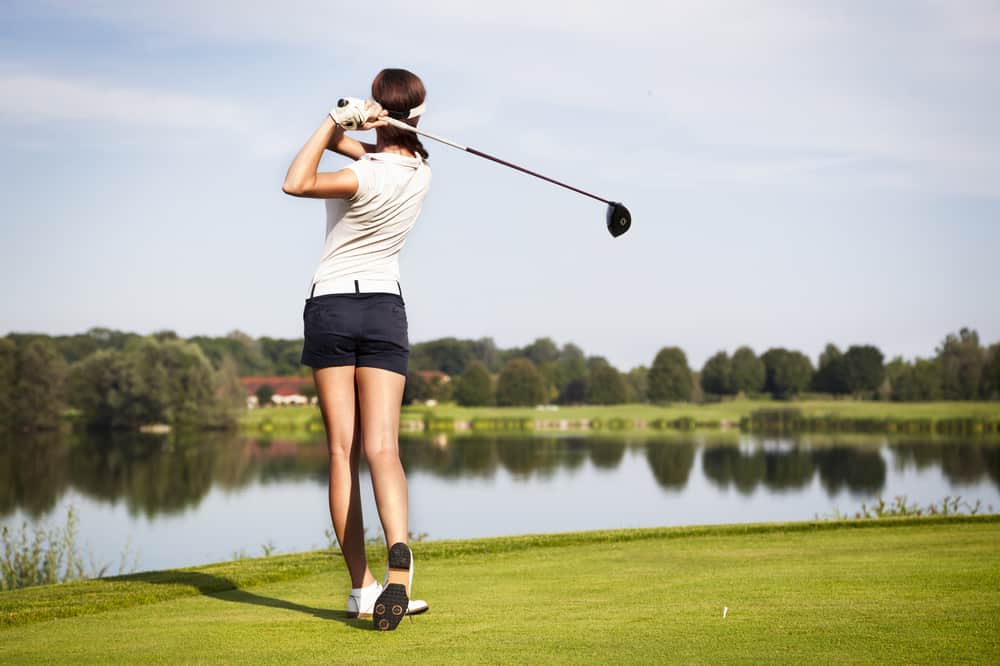 There is nothing worse than when your brand-new driver's head gets a big dent in it.
This is one of those same feelings you get when you pull a car off the lot, and a rock flies up and breaks the windshield.
Of course, it probably took some time to make your decision on your driver and choose something that works well for your game.
Now that you have the club, the last thing you want is for it to be damaged.
Although you may be quite angry when your driver's head gets dented, let's first address the major issue: Is it still playable?
If you have had this happen to you, we have all the information you need to determine if your golf club is going to make it for the long haul.

Dented Driver Head (Will It Affect Play?)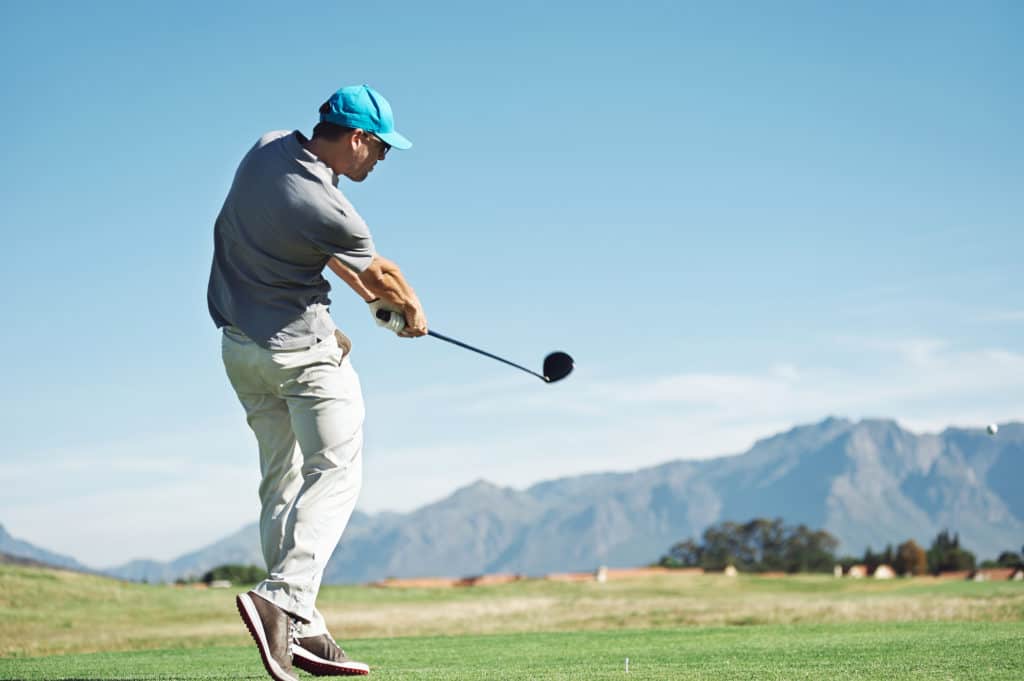 A dented driver head can affect the performance of the club, but you will first need to do some tests to see what type of impact this putter will have.
The dent in the driver's head can be small and have zero impact on the performance of the club.
However, if the dent is large, it can impact some of the internal features and the aerodynamic capabilities of the driver.
This is where you will probably end up having to look at a new golf club.
There are some things that you will want to consider doing after you dent the golf club.
Most of the time, the way the club is dented is going to impact whether or not it is still playable.
For instance, if you just happen to get under a ball a bit and hit a pop-up type shot, you may not have too much trouble with the driver.
If, however, your golf clubs fell off of your cart and you are left with a pile of equipment on the pavement, the damage could be quite a bit more severe.
What Should I Do If I Dent My Driver?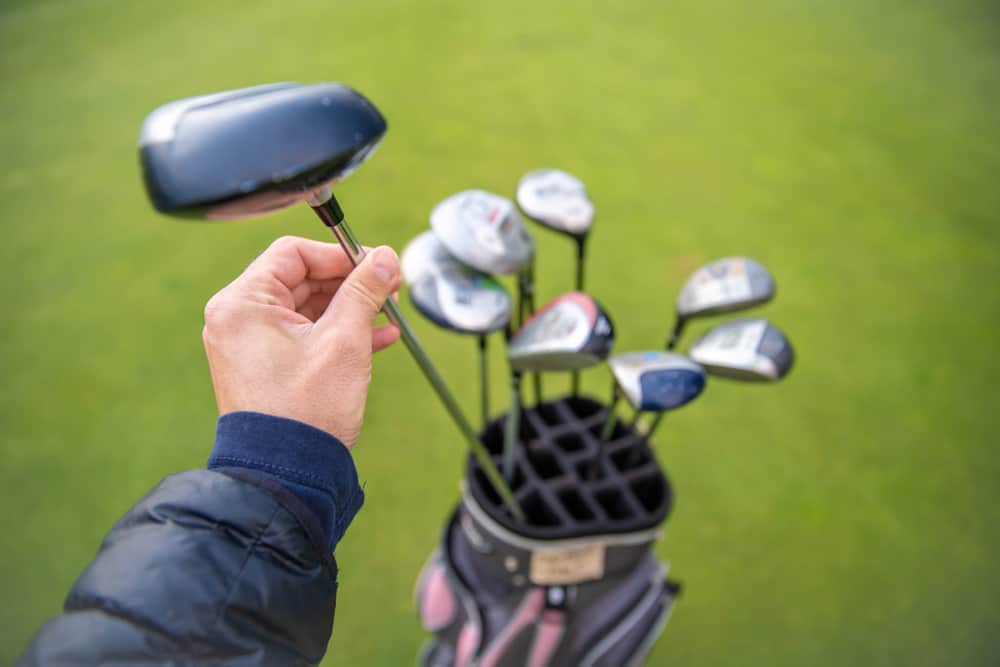 When you first notice that there is a dent in your driver, you are going to want to inspect all of the damage.
Is the club just dented, or is there other damage?
Sometimes you will find that the club head has a dent in just one small spot, but other times, there is damage to the shaft and the face of the club as well.
If you have inspected your driver and you notice that there is a small dent and no other damage, then you can certainly start testing the driver to see the impact this dent has on the driver's performance.
For the majority of golfers, the dent is not going to cause any issues with the golf shot.
Take a look at the ability to get distance and forgiveness from the club.
If you can hit your driver as high and as far as you were able to in the past, then chances are you endured the dent without too much of an impact.
If you are not sure whether or not you are losing distance or performance from the club, you can take it to a club fitter and hit on a launch monitor.
The launch monitor will give you statistics about how you are hitting your driver.
You can check these numbers to ensure that they are just as good as they were in the past.
Of course, this can be hard to compare if you have never been on a launch monitor before, but overall, this will be a smart way to check your driver's performance and capability.
The dented golf driver head can simply mean that your club is just a bit ugly to look at for a while.
It does not have to mean that you must consider purchasing a new club.
Can I Fix A Dented Driver Head?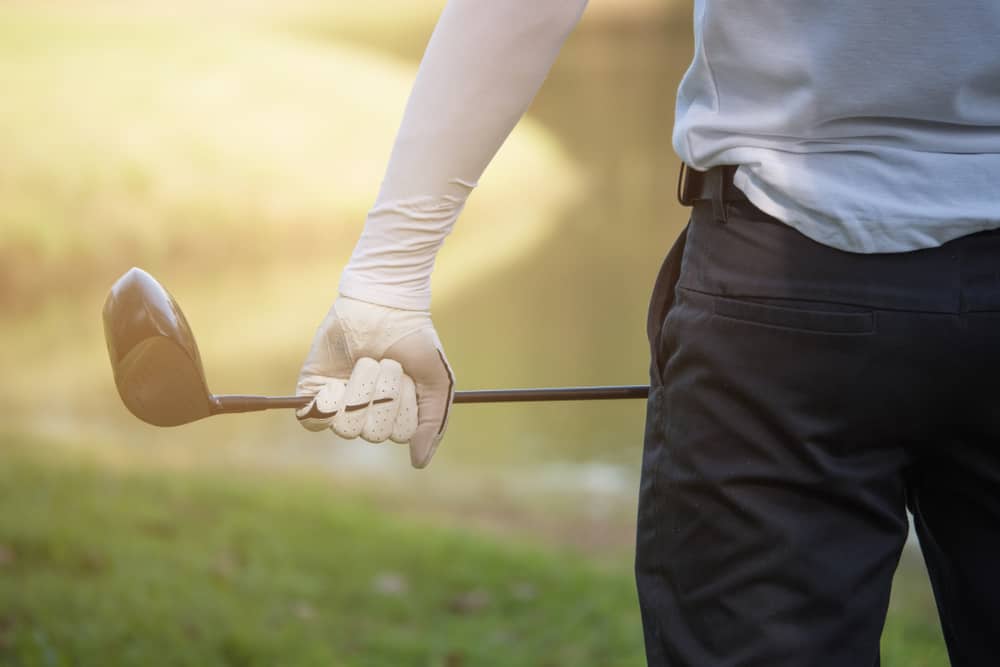 The golf club repair business is actually quite large.
There are lots of things that we can do to fix golf clubs and get them to look brand new again.
However, fixing a dent in a club head is not one of them.
Golf drivers go through a very complex manufacturing process.
All of the steps are done in a unique order to ensure that clubs are made with the highest level of performance possible.
To go back in and get a dent out of a golf driver's head is going to be impossible.
Pulling the dent will most certainly impact other issues with the driver's head, and it could have a greater chance of causing damage to the club head.
Instead, it is best to see if the driver is still playable and then go from there.
If, however, your dent came with a scratch to the top of the club head, you can fix the scratch.
Fixing scratches is something that even an amateur golfer can do from home.
You will have to prepare the golf driver and paint it with the appropriate products, but you can get it to look normal again.
The dented driver head is not a great thing to fix, but the scratch is much simpler.
Damage To Golf Clubs And How To Handle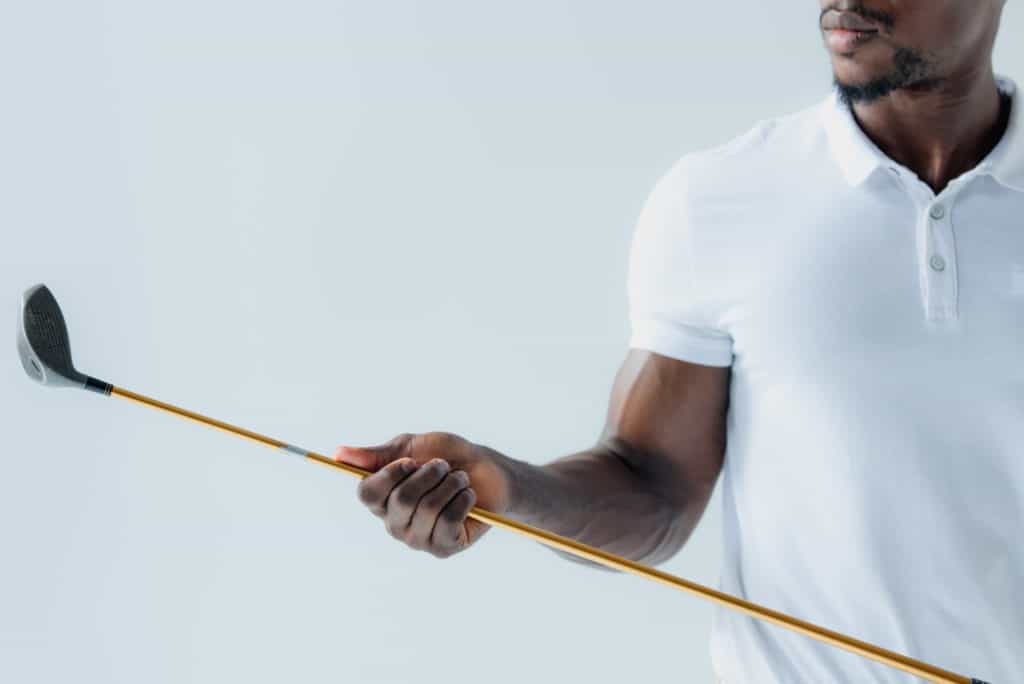 Although most golf clubs are made with plenty of durability and strength, it is also important to ensure that you take care of them.
When golf clubs are used properly within the normal course of a round, there is very little chance that anything can happen to them.
However, when you start using golf clubs outside of what they are intended to be used for, this is when you run into some issues.
Golfers need to be aware that using a club to hit sticks and rocks in the yard could end up leading to some major damage.
If you hit way behind the golf ball, you will also notice that the golf club could crack or break.
When golf clubs fall off the golf cart, this is another time when you will notice that serious damage can occur to the club.
The bottom line is that you will want to protect your clubs as best as you can when you play.
You can do that in a variety of ways.
Here are some of the different types of golf club damage and what you should do about it.
1. Cracked Golf Shaft
If you notice that your graphite golf shaft has started to crack, you must replace it.
As soon as the graphite in the shaft is compromised, you will find that it can go flying at any moment.
Playing with a crack in your graphite shaft is not just going to cause you to see an impact on performance, but it will also be a dangerous situation.
As soon as the graphite cracks, all it takes is one shot where you hit slightly behind the ball.
When this happens, the club head could go flying and potentially hit another player.
Don't wait to get a graphite shaft repaired, but head to the club repair shop as soon as you can.
2. Torn Golf Grip
Have your grips been on your clubs for so long that they are starting to fall off?
This is common because many golfers don't realize the importance of replacing their golf grips often.
If you are a golfer who plays a few times per week, it is a smart idea to get a replacement for a torn golf grip.
The grips on your clubs will likely need to be replaced at least once per year.
For players in warmer climates who play a lot of golf, the replacement times will probably be more like every three or four months.
It is not all that expensive to get a golf grip replaced, and it will significantly impact the performance that you get from the club.
Overall, a torn golf grip is probably one of the easiest club repairs out there, but it is worth paying attention to.
3. Scratch On Club Face
Although it is a bit rarer, a scratch on the golf club's face can be really damaging.
When you look at the face of your driver, you may notice marks from hitting the ball and the tee.
These are not going to impact performance in any way.
In fact, these types of scratches can often be washed right off.
However, if there is a deeper scratch that actually makes an indentation in the clubface, this is a much different situation.
If your scratch truly gets into the clubface of the driver or wood, it is going to impact the ball flight and the distance that you can get with that club in your hand.
We recommend taking a scratched golf club to a professional to have them test the club and see how it can be helped.
Many times, the only thing you can do is replace the golf club.
4. Club Head Comes Off
Have you ever been on the driving range and seen your golf club head go flying?
This happens quite a bit on older iron sets, although it is a bit rarer to see it happen on hybrids and woods.
Since an iron gets so much pressure to the head when it is hit, it is common for the club head to start to loosen a bit.
When this happens, you will notice that the hosel may seem a bit loose or able to move around.
The great news about this issue is that most of the time, all it will take is a bit of glue, and the golf club will be back to normal.
When you glue the club head back on, it should function almost the same way that it used to.
Ensure that the club head is put back on the proper way.
The angle at which the club is connected is going to make a difference for golfers.
The hardest issue to deal with when the golf club head comes flying off is to ensure that you can find the club head.
If you were in the deep rough or near the water when this happened, you might have a hard time finding the club head so that you can replace it.
5. Paint Chipping On Driver Head
If you have an older driver, you may notice that the paint starts chipping off the club head.
This happens quite a bit with golf clubs that were poorly cared for or didn't have an excellent finish to begin with.
When the paint starts chipping, it can give the club a really poor look.
However, for the most part, this paint chipping is not going to have any impact on the performance of the club.
You should ensure that you are always using the headcover that came with the golf club that you are playing.
If you purchase a golf driver that is a bit lower in price, you will need to be especially careful about the headcover that you use on the club.
The driver's head can be repainted if the driver's look is bothering you and you would like it fixed.
What To Do If A Golf Club Needs To Be Repaired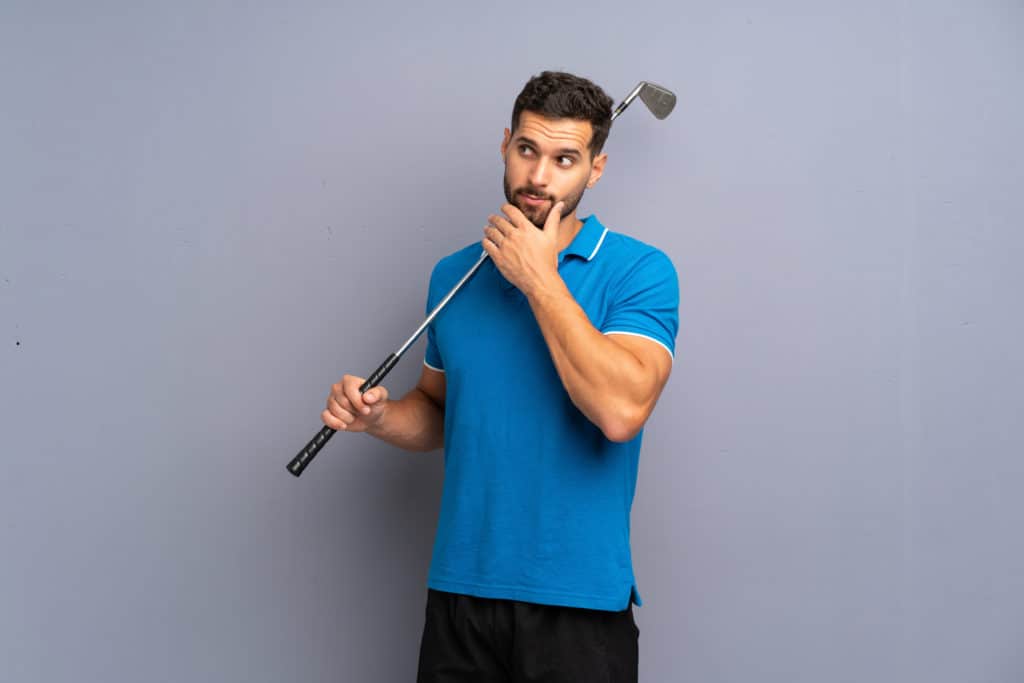 If a golf club needs to be repaired, you are going to want to find a local golf club repair specialist.
Although you can do many of the basic fixes on your own, you may need certain tools to complete these projects.
Repairing a golf club is something that takes some skill and knowledge.
Without having this, you could end up causing more damage.
With all the money that we invest in golf clubs, it is a good idea to have a professional do the repair and alteration.
A local golf course or golf equipment supply house will have knowledgeable staff who can help you fix the issues you are dealing with.
For the price you pay for a repair, you could end up getting your clubs back into a like-new condition.
Certainly, this is a wise investment into your golf game and your golf equipment.