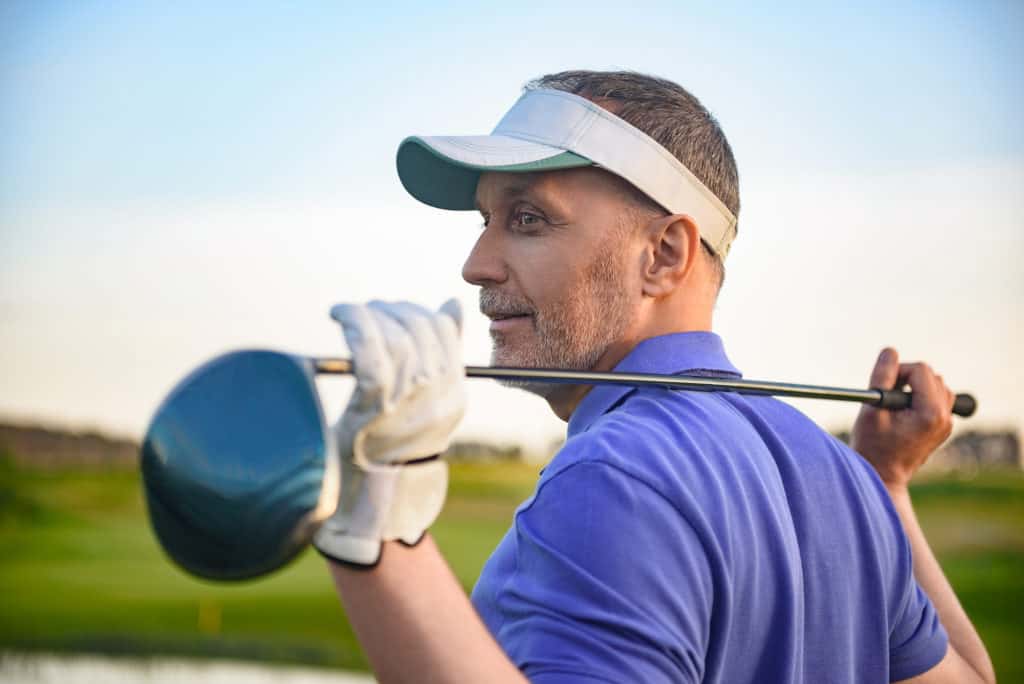 Many professional golfers will tell you that the golf shaft is more important than the clubhead.
Sometimes, when players have to switch a clubhead because of an equipment contract, they will keep the same shaft in place.
The shaft will help with weighting, launch, workability, and much more.
Golfers on the professional Tour are very particular about the shafts they play, as they should be when you consider all that lies on it.
Amateur golfers can get lots of great information about the best golf shafts from researching what the pros are using.
Here are a few of the most popular options out there.

What Is the Most Popular Driver Shaft on Tour?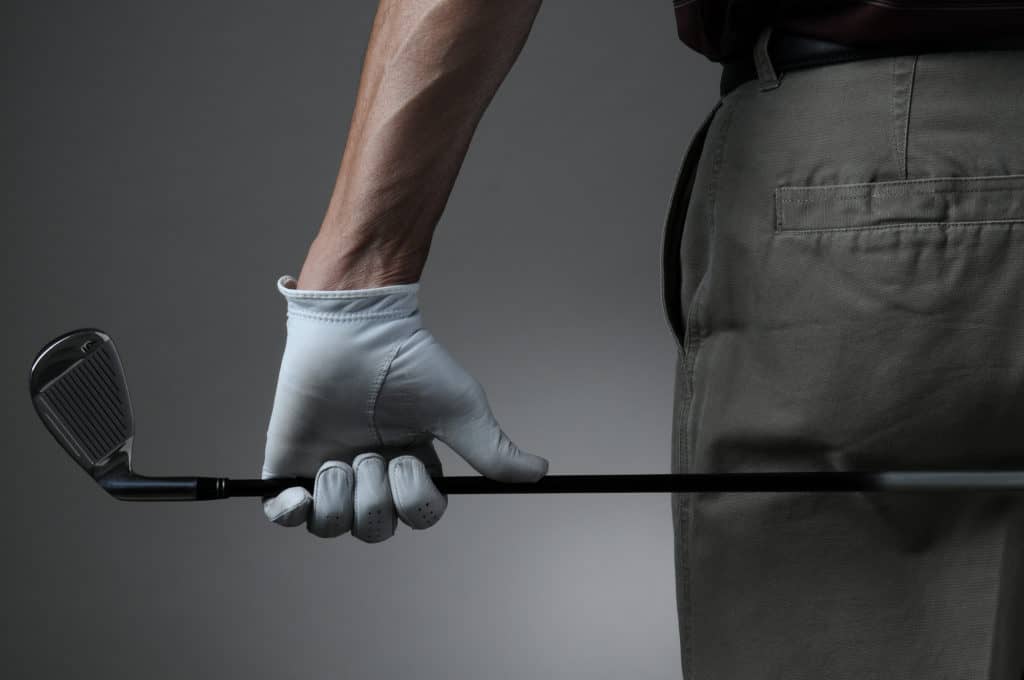 1. Accra TZP Prototype
Accra is not a shaft brand many golf amateurs are familiar with, but on Tour, the players know it well.
The Accra TZP is a very interesting shaft model because it is graphite yet is designed to perform like a steel shaft.
For players with lots of speed who want the stability and control that steel provides, the TZP is an excellent choice to consider.
Got Accra's new TZP shaft in Champions tour member Dick Mast bag this weekend. Pretty good numbers for this player.#clubfitting #flightscope #switchgrips #golfstudio360 #accragolfshafts… https://t.co/G4qeBwPqZs

— Golfstudio360 (@GolfStudio_360) January 27, 2019

The tip section of the Accra TZP is soft, and overall, the shaft has very low torque.
High swing speeds need more stability than slower speeds, and the Accra allows that.
Even though the shaft is designed to perform like steel, players are still getting plenty of launch and very low spin as well.
The combination of high launch with low spin will significantly increase the yardage you can get with the Accra TZP.
Some golfers who felt like the Accra was a good fit for them include Jason Day and Cameron Champ.
2. Fujikura Ventus
"It's the total package"

Get the lowdown on Fujikura's Ventus shaft from @jonathanrwall: https://t.co/WWnZvWDwTH pic.twitter.com/VUTPdClPpB

— GOLF.com (@GOLF_com) February 21, 2019

The Fujikura Ventus shaft has been out for a few years now, and it is a popular choice across a wide range of golfers.
Of course, the Tour versions are a little stiffer and a little more high performing than some of the standard versions sold to the masses.
The Tour version of the Fujikura Ventus is built for the higher swing speed golfers.
The very low torque on the club will help reduce some twisting that occurs at impact with the high swing speed players.
D: @TaylorMadeGolf M2 (2017) (9.5*)
Shaft: @FujikuraOnTour Atmos Blue Tour Spec 6X

3W: TM SIM Max (15.0*)
Shaft: Fujikura Ventus Black 7X

Driving iron: TaylorMade SIM Max 4-iron (2-iron length, 21*)
Shaft: @truetempergolf Dynamic Gold Tour Issue X100https://t.co/5bSXtaZgDR pic.twitter.com/RSlUksSSOr

— GolfWRX (@GolfWRX) February 10, 2020

The Fujikura is also known for having very low dispersion rates.
Dispersion is how far apart the drives will land when you are playing.
Drivers with lower dispersion rates are going to be considered more accurate than those with high dispersion rates.
Overall, the Fujikura Ventus shaft is one that will very likely be around for years to come.
If you want a chance to try it yourself, you can find it in the new SIM Max line of golf clubs.
3. Mitsubishi Kuro Kage 70XTS
The Kuro Kage shafts have been around for a long time, and they have not lost their status for the golfers on the professional Tour.
The Kuro Kage shafts feature lots of strength in the tip section to allow for much tighter shot dispersion.
The Kuro Kage shafts come in lots of different torque options as well.
For professional golfers on Tour, the low torque options will be the best fit.
Kuro Kage makes fairway wood and hybrid shafts in addition to the driver shafts.
Tommy Fleetwood WITB: 2020 Abu Dhabi HSBC Championship

Driver: @TaylorMadeGolf SIM (10.5 at 9 degrees)
Shaft: @MCGolfShafts Kuro Kage XTS 70TX (44.75″)

3-wood: TaylorMade M6 (15 bent to 14.25 degrees)
Shaft: Mitsubishi Diamana DF 70TX (42.5″)https://t.co/iUhu4Yji39 pic.twitter.com/2m6Qit1WG1

— GolfWRX (@GolfWRX) January 16, 2020

The greatest benefit of the Kuro Kage is that it genuinely seems to help increase clubhead speed, something that even Tour players are happy to do.
4. Project X HZRDUS Smoke Black
The Project X HZRDUS Smoke Black has been around for a few years, but it has also been redesigned a few times.
Project X is a low launch and low spin driver.
Sometimes professionals with high swing speeds need a low launching club to make sure they don't balloon their drive up in the air.
The Project X has a slight counterbalance, and you will find this is a higher torque shaft than some of the others on the market.
1 photo(s) added to TS2 RH Project X HZRDUS Smoke Black 70 6.0 15 A – https://t.co/oylOmiX85n pic.twitter.com/hQaXYekpAv

— V K Enterprise Golf Specialists (@vkgolfmalaysia) July 12, 2020

It's important to note that not all professionals swing as fast as Tiger Woods, and some of the medium swing players need an excellent shaft option as well.
5. Mitsubishi Chemical Diamana D+ White Board
This is a shaft that even Tiger Woods has played with from time to time.
Would appear Tiger has a new driver shaft. Based on the graphics it looks to be Mitsubishi Diamana D+ White Board. pic.twitter.com/oKBMaRJPHB

— Jonathan Wall (@jonathanrwall) August 21, 2018

Anytime that happens, you know you are dealing with high quality, top-performing golf shaft.
Mitsubishi Diamana has been a well-known shaft brand on Tour for many years.
This new White Board shaft is a low launching option suitable for the top swing speeds on Tour.
Tiger Woods quickly put this shaft in both his three and five wood, and they have remained there since.
The White Board is also a low spin golf shaft that will help players get plenty of roll once they hit the ground.
For the golfers on Tour, the low spin helps to make sure they don't get too much spin on a long fairway or driver shot.
With their high swing speeds, there is a chance of creating backspin and getting the ball to back up.
They will want to try and avoid that at all costs.
6. Aldila Tour Green 70TX
The Aldila Tour Green shaft comes in many different flexes that will appeal to golfers, not just on the PGA Tour.
The 70TX is a very stiff shaft, stiffer than an X shaft, built for very high swing speed players.
This is a shaft Jon Rahm was using in his driver.
The Aldila Tour Green is built for distance.
@jonrafman's:
M4 Driver | 9.5° | Aldila Tour Green 70 TX
M3 Fairway | 17° | Aldila Tour Green 70 TX
P790 2-Iron | Project X (6.5)
P750 Irons (4-PW) | Project X (6.5)
MG Wedges | 52°, 56°|Project X (6.5)
HI-TOE Wedge|60°|Project X (6.5)
Spider Tour Red Putter
TP5x Golf Ball | #10 pic.twitter.com/DpiPL6ldqA

— GolfMagic.com (@GolfMagic) June 13, 2018

The constant taper shaft helps to provide some great feel and a smooth release as well.
This is one of those shafts players will say feels like the shaft knows what it is supposed to do.
We love that Aldila makes high-quality options for players of all handicap levels, but the feel and performance will remain consistent.
The Tour Green is made with the brand new Micro Laminate Technology.
This makes the shaft very thin but strong at the same time.
Most golfers who have switched to the Aldila Tour Green are very impressed with the consistency this shaft has to offer.
In addition to this shaft coming in many different flexes, you can choose from several different weights that could work for your game.
7. Mitsubishi Tensei CK White 70TX
The Mitsubishi Golf shafts make our list yet again.
The CK Pro White is a shaft that even Rory McIlroy considers to be high performing enough for his game.
The CK Pro is a multi-material design with a very stiff tip.
This is a lower launching shaft built for a strong player.
Golf: Dylan Frittelli's winning WITB: 2019 John Deere Classic: Driver: Callaway Epic Flash Sub Zero (10.5 degrees) Shaft: Mitsubishi Tensei CK Pro White 70TX 3-wood: Callaway Epic Flash Sub Zero (15 degrees)… https://t.co/0qmCF38w6f https://t.co/dT1Pp2Oyhp #Golf #Portal4Sport pic.twitter.com/IEoQkTtqEF

— Portal 4 Golf (@Portal4Golf) July 14, 2019

One of the interesting things about this Mitsubishi shaft is the fact that it has a Carbon Fiber/DuPont Kevlar weave in the butt section of the club.
This helps to increase stability and provide much more feel with this shaft.
Just like many of the other options on our list, there are flex and weight options available in the CK shaft.
The professionals are going to look for the lower torque models as the top performers for their game.
The Mitsubishi Tensei shaft combines more than 11 different materials.
Most shafts only have about five included.
The combination of different materials allows Mitsubishi to pinpoint other areas of performance and take the capabilities of this shaft to a much deeper level.
Overall, the Mitsubishi shafts will continue to pop up on Tour and increase in popularity as time goes on.
Truly, this is a shaft company that knows what they are doing.
8. Grafalloy Bi-Matrix X
The Graffaloy Bi-Matrix X shaft is an option that was made popular by Bubba Watson.
Bubba is always unique when it comes to his equipment choices, and of course, the shaft he played with was pink.
The Graffaloy does come in other colors, and it is a very lightweight and surprisingly affordable golf shaft.
The tip of the Graffaloy has a steel section for extreme distance and control as well.
"Grafalloy Bi-Matrix Rocket Pink X shaft" ✔️ #BubbaGolf #DawgsOnTour @bubbawatson https://t.co/WMp1Ipaxin

— Georgia Golf (@UGAGolf) December 9, 2015

If you are a faster swinging player who also likes to work the ball, this is a great choice to consider.
The Graffaloy is a bit more of a high launching shaft than some others in this category.
The Graffaloy is about thirty percent higher launching than other comparable models, but it has a very low spin rate.
This high launch/low spin combination provides plenty of distance on the course.
The Graffaloy comes in some unique colors with six total to choose from.
You can get white, black, lime green, pink, neon blue, or neon orange.
If this is something that matters to you when choosing a driver shaft, the Grafalloy is the way to go.
9. Fujikura Atmos Black Tour Spec 9TX
The Atmos Black Tour Spec is a high end and expensive golf shaft which is very popular on Tour.
Again this is a low flighted and low spinning golf shaft.
You will notice that almost all Tour level golf shafts will be designed this way.
If you are a player who struggles to get the ball in the air, be very careful making the switch to a Tour-level shaft.
The Black Tour is the lowest launching of the Fujikura shafts.
The nice thing about the Red, Blue, and Black color coding for launch is that amateur golfers can choose one of these shafts in a higher launch but still get the same performance.
Fujikura is not a new name on Tour, so when you swing this shaft, you are getting years worth of research and product development.
Although you will spend quite a bit of money on the Atmos shaft, they will offer the ultimate in performance.
10. Accra RPG 475
We started and will now end our list with a shaft made by Accra.
Again, the Accra shafts are just starting to gain some more popularity among amateur golfers.
The Accra RPG 475 is a shaft played by the great Gary Woodland.
119th @usopengolf champion @GaryWoodland WITB:

Dr: @PingTour G410 @ACCRAGolfShafts RPG 475 M5+
3-wood: @PingTour G410 LST (15°), Accra Tour Z X4100 M5
Uti: @WilsonGolf Staff prototype (18°), KBS Tour C-Taper 130 X
Irons: @WilsonGolf Staff Blades (4-PW), KBS Tour C-Taper 130 X

— Rick Young (@YoungerGolf) June 17, 2019

When you take a look at his average driving distance, you may want to consider this club as a new addition to your golf bag.
Accra claims that the RPG is the most technologically advanced golf shaft they have ever created.
Although many players on Tour are enjoying the benefits of the shaft, there are models for amateur golfers.
Like most of the shaft offerings mentioned, the Tour Z RPG is available in many weights and flexes.
Overall, this is a very stable and smooth feeling shaft that will likely continue to gain popularity on Tour in the years to come.
As you can see, there is a wide range of options when it comes to shafts for the professionals on Tour.
If you are a very fast swinging player who needs performance like this, you can try out one of these shafts in your driver.
If you want the feel and performance of a tour-level shaft but not the stiffness, then there are other weights and flexes available in almost all of these models.