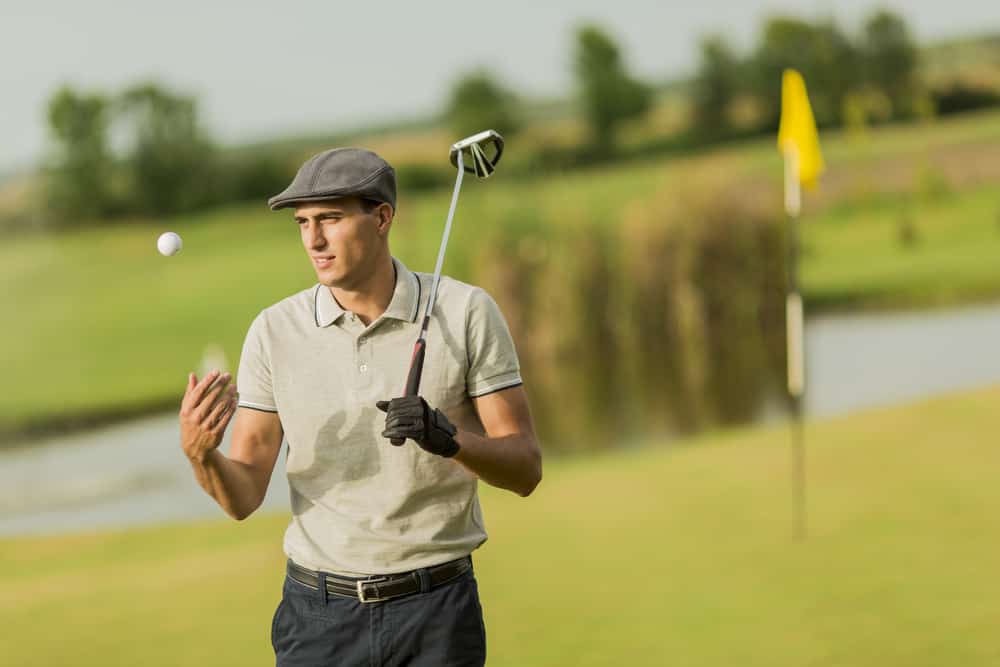 Since the days of Eisenhower and Arnold Palmer, golf has been known as a sport that even the average person can play.
However, even though golfers exist at all skill levels, rich people are known for loving the sport and spending lots of time playing it.
Have you ever wondered why rich people are so into the game of golf?
There are quite a few reasons that this happens, and it can be interesting to understand what it is that causes this to occur in the game of golf.
Let's take a look at eight reasons rich people play golf.

Why Do Rich People Play Golf? (8 Reasons)
1. It's Expensive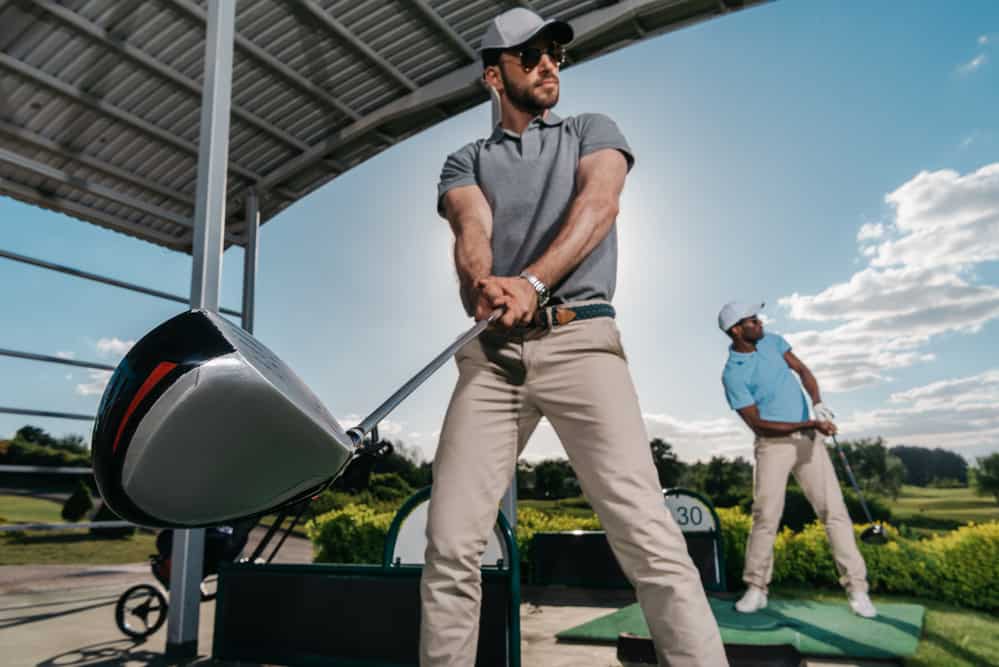 Golf is expensive.
There is no way around this fact.
If you want to play golf, you are going to have to be willing to pay for it.
It's not just the round of golf that is expensive but the golf equipment and the travel and so much else.
Every time you turn your head, you will be spending more money on golf.
For many people, the price of a round of golf is going to keep them away from playing.
For rich people, it is much easier to make decisions about joining private golf clubs and paying large initiation fees.
People can spend $100,000 or more just to have access to golf courses, and then they will pay even more on top of that to play and to eat, etc.
The golf balls you use to play golf do not last forever, and they can be difficult to keep track of if you are not playing well.
All of these things add up, and eventually, the golfer realizes that the game is extremely expensive.
The decision to play golf means that you will have to have a good amount of money saved up for clubs and gear.
Even golf shoes and golf clothes cost more than other sports and traditional shoes or clothes.
Naturally, rich people will end up playing golf simply because they have the money to participate in a way that less wealthy people will struggle with.
If you don't have money and want to play golf, it is possible, without a doubt, but playing golf with money is quite a bit easier.
2. Symbol Of Status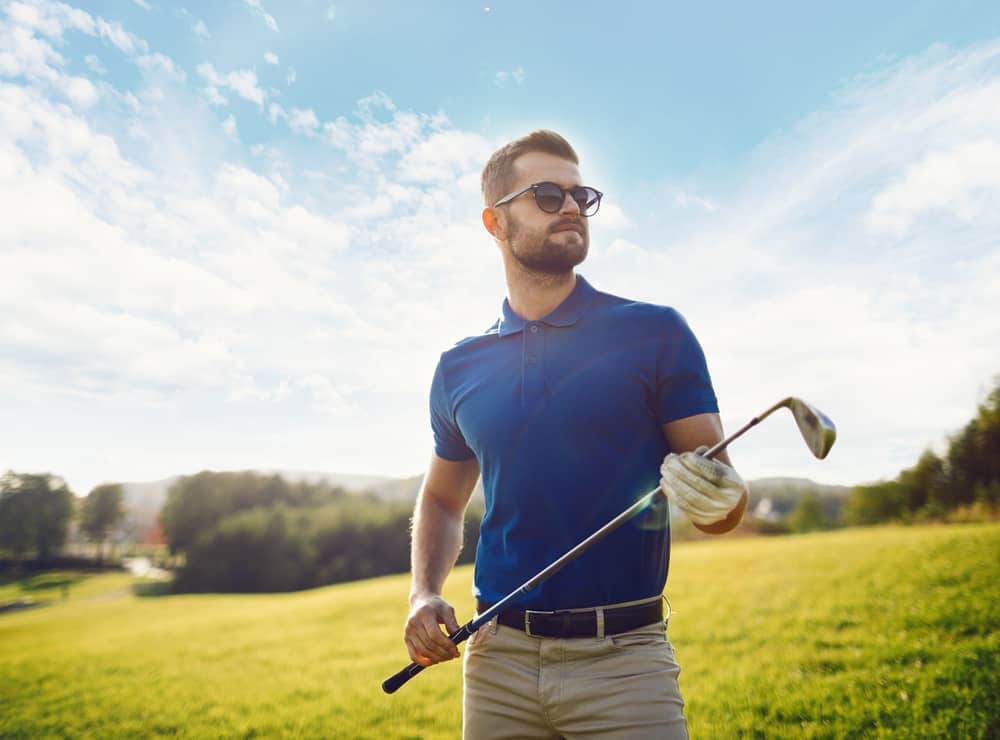 From the time that the game of golf started to the current time, it has always been known as a rich man's sport.
Years ago, the only access that you had to a golf course would be if you were wealthy and had lots of extra money to spend.
Therefore, golf can almost be considered a status symbol among wealthy people.
Those who play the game sometimes play because it's just what rich people do.
Obviously, we are fans of golf, and we know how much fun the game can be and why it is such a great sport, but to achieve this status, golf is often part of a rich person's resume.
The game is typically considered to be played by those who are highly educated, have great sportsmanship, and have mannerisms that can be categorized as respectful and honest.
There is, without a doubt, an elite status that goes along with being a golfer, and it is part of the reason that it appeals to rich people.
This is not to say that you have to be a member of royalty to play the game of golf.
However, in certain areas of the country where there is a lot of wealth and money, learning golf is just a generally accepted practice.
In addition, those who can play golf well will appear more successful and likely have an easier time with certain jobs and obligations because of their golf skill.
3. Rich History In The Game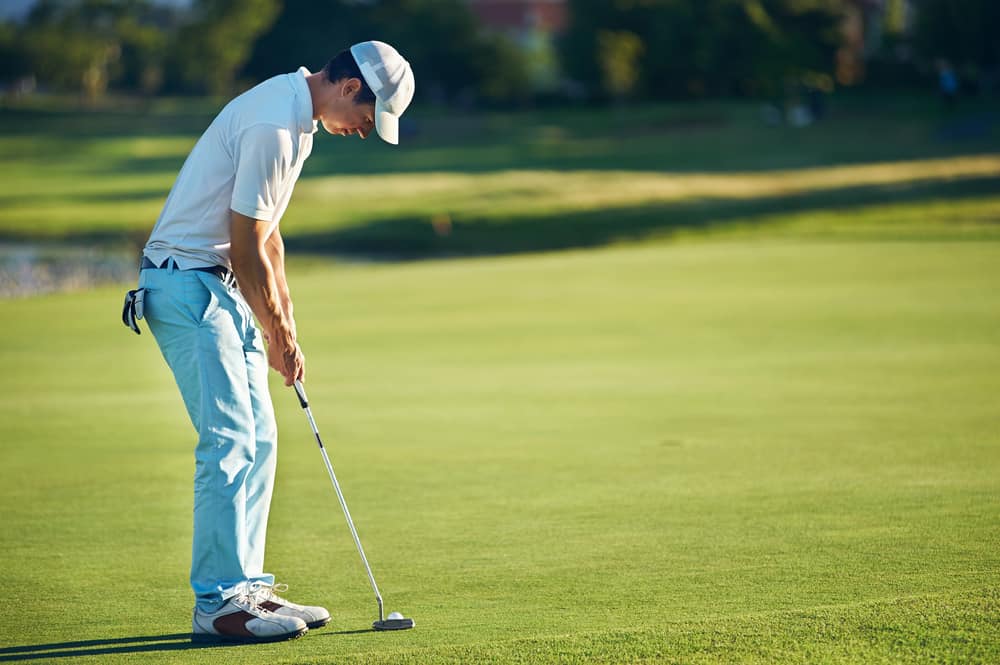 Golf is a sport that probably cares more about the history of the game than the future.
There is so much history in the game of golf because of the way it dates back to the early years.
Rich people tend to have family that has been playing golf for generations, and it brings them back to their family history and early ancestors.
With the rich history of the game, golfers can fuel their interest in the sport and even study and spend time studying the game.
The rich history allows golfers to feel like they are connected to the sport and connected to the past.
There are probably just as many books out there about golf history as there are about golf instruction and golf equipment and technique.
The game allows people to study and be as involved as they want in the sport.
Many rich people are connected to the world of golf at some point in their life.
4. Release From Stress/Work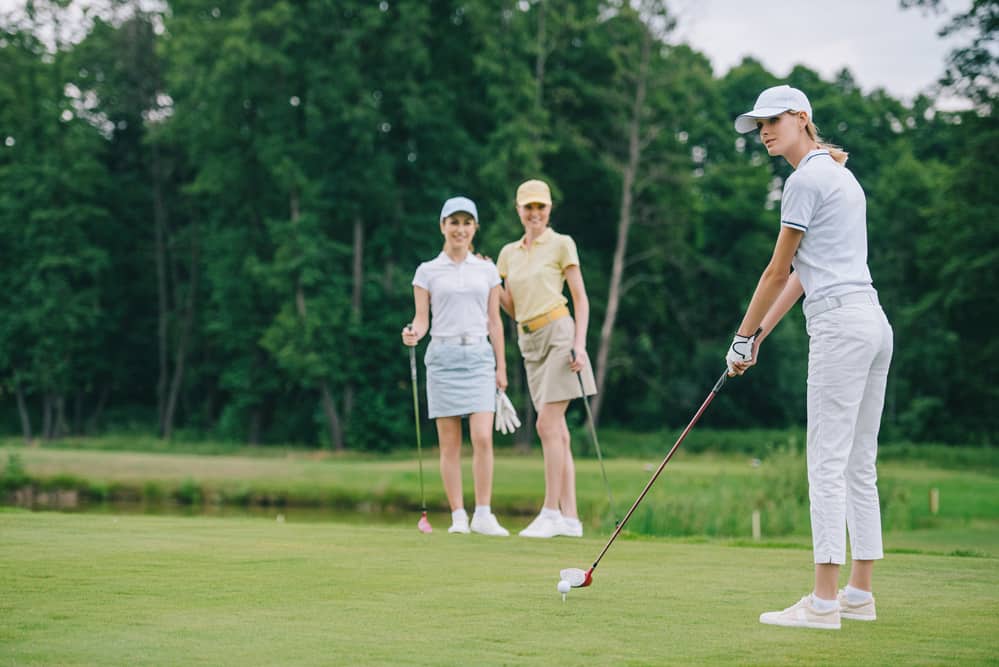 Rich people often have very demanding jobs and stressful ways in which they make a living.
The golf course can be a release.
For instance, there are many careers, such as doctors and lawyers, in which the demands of the job are strong.
People will need to be on call and may have a hard time letting work go and letting the fun start.
The good news is that most golf courses do not allow cell phones and for people to be involved with work while they are on the practice green, driving range, or even out on the course.
The golf course almost becomes a forced release from stress and the demands of the job.
For those who are looking for a way to escape from their highly stressful and demanding lives, the golf course is a perfect place to make that happen.
For rich people, this is a major reason to purchase a membership at a golf club.
The membership can ensure that there is always a great place to play golf, and the golf course will not be completely crowded or filled with events and people.
Small, high-end, private clubs appeal to rich people who want to feel like they often have the golf course to themselves.
5. Networking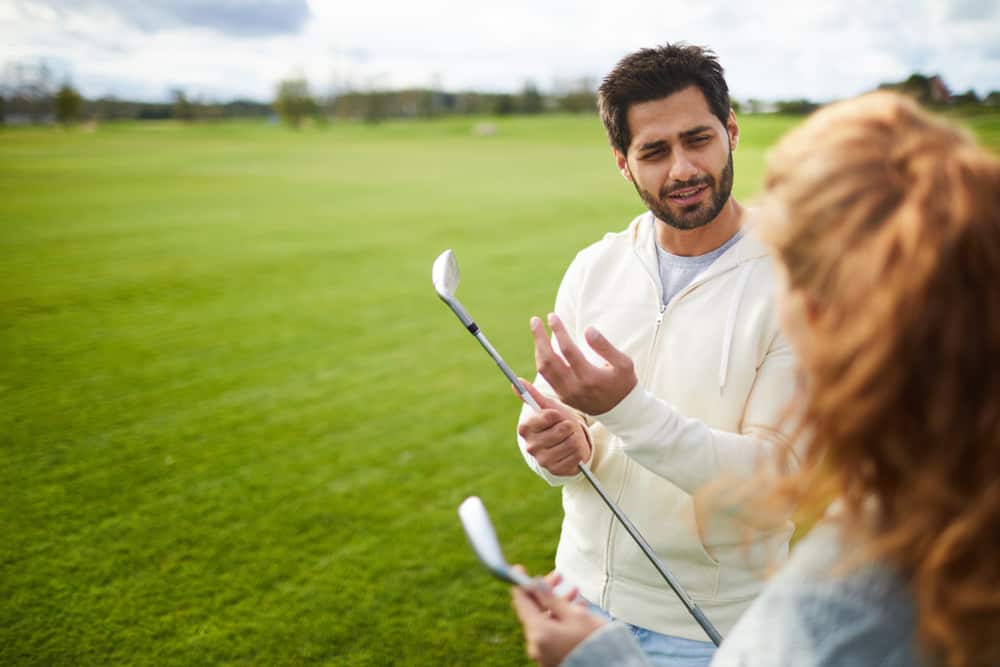 Most rich people want to continue making money.
To do this, they will need to ensure that they have an income source and revenue stream for years to come.
One of the best ways to do this is to network and continue to grow your work and business opportunities.
One of the best places to network is the golf course.
Networking is important because it allows golfers to talk about some difficult and complex topics with people without there being a high level of stress.
Golfers can put together groups of players that can work well from a networking perspective and then invite them all for a friendly game.
If you play enough friendly games of golf, chances are you will find that, after a while, some complex business topics will be discussed and worked out.
This is part of the fantastic nature of the sport and how having this common love between all parties can almost always make something fun for a golfer.
If a business meeting doesn't go well, it often feels awkward and as if someone were to blame.
When a round of golf becomes simply a round of golf with no other advancement or progress in the world of business, there is nothing negative about this.
Networking and golf have been going on for dozens of years, and players realize that spending time on the course with business associates is part of the nature of the game.
Some companies will even ask if you can golf, as they know this will be something that becomes part of what you do as an employee.
Rich people playing golf is not uncommon, and a major reason for this is their ability to network and expand their wealth while playing one of the greatest games there is.
6. Fun And Exercise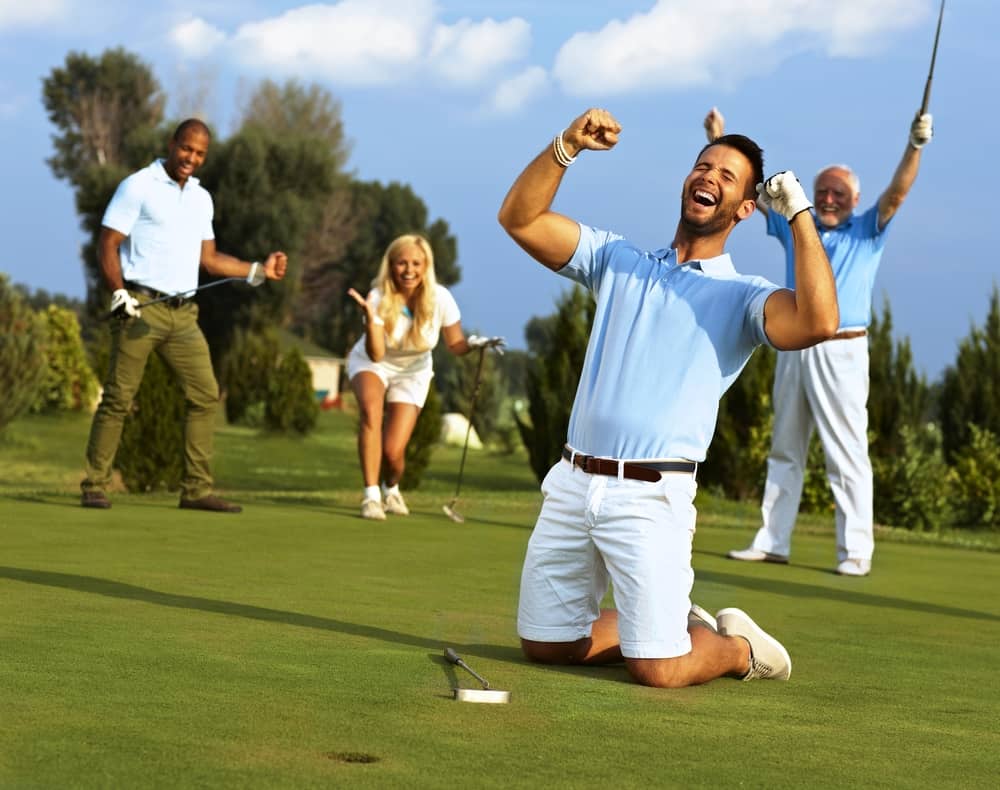 Many rich people like fun and exercise, and they need a way to do it.
Golf can be fun and can provide great exercise regardless of your ability as a player.
Playing golf is fun because it challenges you and allows you to get your mind off of other things that may be going on in your life.
It's hard to think about work and stress when you are on a beautiful golf course getting to test your golf game.
In addition, walking the golf course can be more than five miles worth of steps and will burn hundreds if not thousands of calories.
Rich people, especially those who are getting older, need ways to get their exercise in, and the golf course is a perfect place to make that happen.
When you can play golf at a private club where the conditions are perfect, and the round of golf only takes a few hours to play, it is even more fun.
Golfers who enjoy the sport and want to get exercise can easily do so by getting a pushcart to help move their clubs around the course.
Rich people can pick and choose what they like to do for fun and exercise, but many of them find golf to be a perfect choice.
7. Easier To Get Better When You Have The Money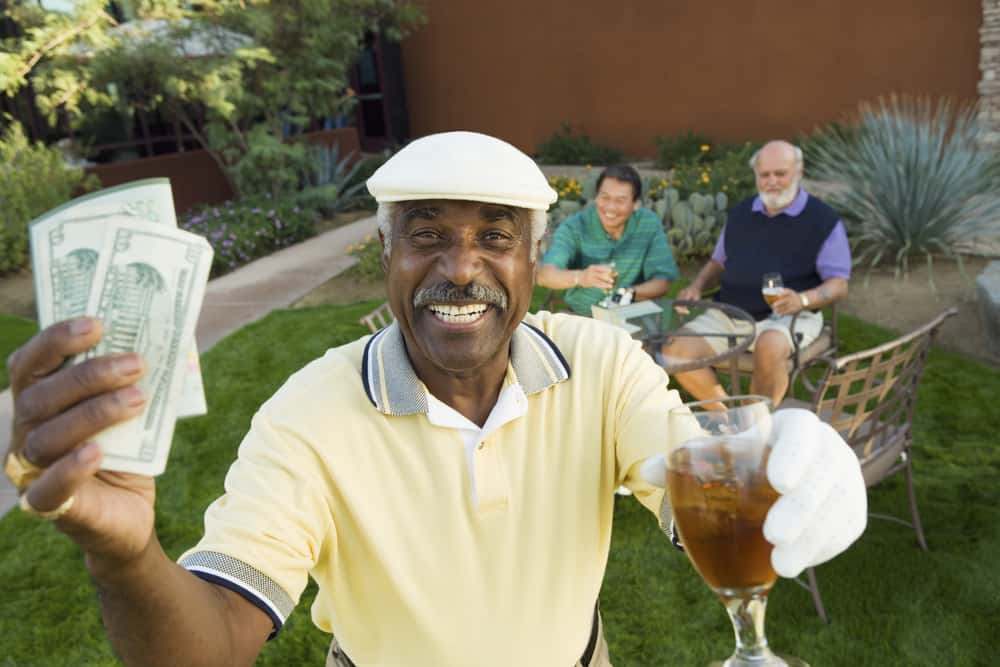 When a golfer has a lot of money, the road to becoming a better player is quite a bit easier.
Of course, any golfer who puts the time in and makes the necessary changes in their swing will be able to get better.
However, when you can have all of the best equipment and all of the best instruction, it is easier to play better golf.
Let's take, for instance, an average salaried person that is deciding that they want to start playing golf.
Chances are a set of brand-new golf clubs will be too much for the person, so instead, they will purchase used clubs or maybe even borrow from a family member or friend.
This person will then read some instructional information, head out to the public golf course and give their best shot at becoming a golfer.
When they struggle with something in their swing, they might like to take a video, ask a friend, or try to watch a PGA Tour event and learn from those players.
However, there won't be much professional instruction, and the golfers are going to continue to be using equipment that has probably never been fitted to their needs.
On the other hand, if you look at the rich golfer, the introduction to the game is considerably different.
Rich golfers can go for a complete custom fitting before they have even swung a club.
At this fitting, a qualified fitting professional will give the player detailed information as to what equipment will be the best for their size, strength, abilities, and overall athleticism.
These clubs will then be custom-made to fit the needs of the player.
In addition, the golfer will be able to attend golf lessons where instruction is tailored specifically to the needs of the player.
These lessons will cover everything from the putting stroke to the long game and make it easier to introduce yourself to the game of golf.
This is a major advantage and one of the reasons that it would be rarer to see a rich person quit the game.
When you can get a start like this, there will be a much higher chance of success.
In addition, as a golfer starts to improve their game and become even better at the sport, they can have all the instruction and information they need.
Golf professionals are happy to share their knowledge and coach players into being incredible golfers, but this takes money and time.
The professionals in the game need to be fairly compensated for their time, and rich people have no trouble affording this.
We all know that golf is more fun when you are good at it, and when you have money, it is easier to get good at golf.
8. High Equipment Costs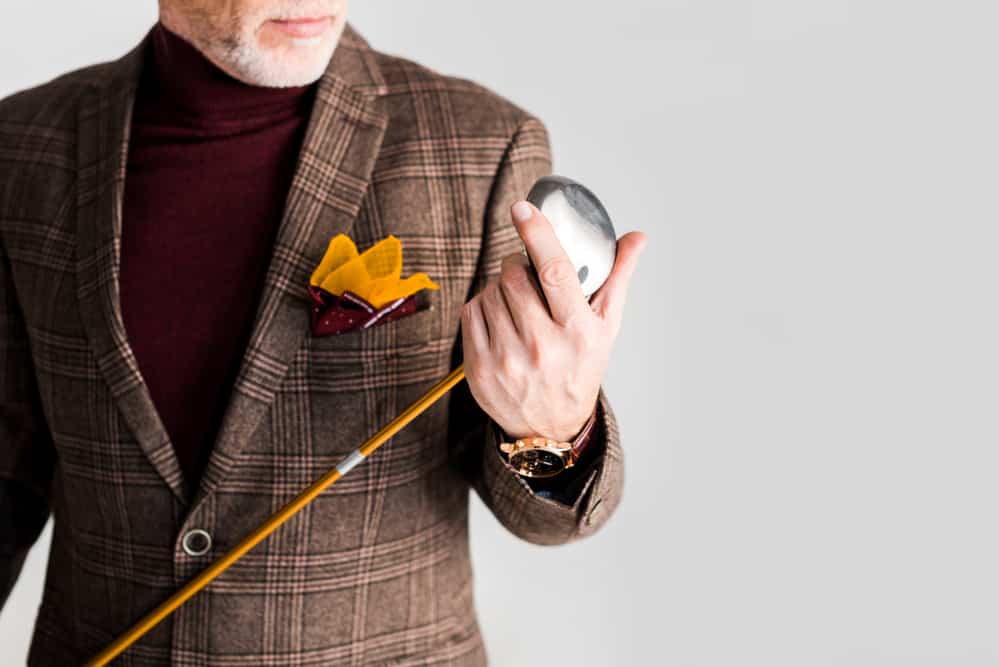 Equipment costs for golfers have gone up considerably through the years.
An expensive driver was typically around $300 just ten years ago, but today, it is closer to $600.
Although things like inflation and higher material costs have come into play, the fact that the pricing of clubs has doubled is a lot for golfers to have to deal with.
High equipment costs are not as much of a problem for rich people.
Rich people can simply adjust and purchase new clubs when necessary.
For instance, with a new driver coming out from most golf manufacturers every year, many rich people choose to take the latest and greatest technology on the market and put it in their bag.
Even if this equipment only gets a player a few extra yards, it is still a nice benefit.
Although plenty of people will tell you that equipment is not the most important factor, when you have an unlimited budget, you can get equipment that is specifically fitted to your needs.
High equipment costs are difficult for many players, and some will wait ten years before being able to upgrade, but for rich people, this won't be a concern.
We don't see this changing at any point in the near future as equipment prices continue to go up.
Golf manufacturers will do everything they can to increase performance from a golf club without worrying all that much about the price.
In the end, golfers will buy clubs even they are expensive, so the goal becomes a race to put the best technology out there.
Conclusion
We hope you can now see why rich people play golf.
Some of the reasons that rich people play golf are the same reasons that an average-income golfer plays the game.
This is a sport that challenges us all individually, allows for better mental clarity, and can be extremely fun.
If you want to become a great golfer, you do not need to be rich.
Your path to getting there can sometimes be a bit easier and allow for quicker progress, but in the end, the best athletes and the most motivated golfers will prevail.
When you care about your future in the game and you love the sport enough, the amount of money you make each year will not be a concern.
In the end, both rich and poor people can miss the same three-foot putt.
That is part of what makes golf such a humbling sport.