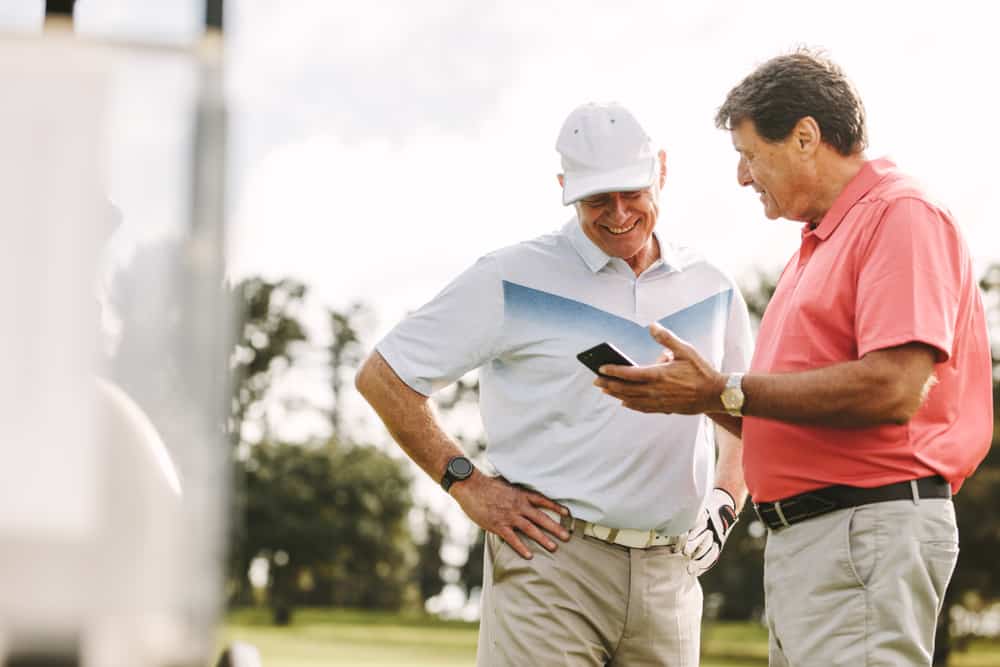 Running a golf league can be a lot of fun.
You can enjoy time with your friends but also manage to provide an enjoyable outlet for all those around you.
Golf leagues give people a reason to play, and they encourage them to hit the golf course and spend time with friends.
Adding even the slightest bit of competitiveness to a round of golf makes it a much better and more complete experience for players.
However, the only downside to running a golf league is that you will have a lot to keep track of.
One of the best ways to make sure that you don't make a mistake and give a player incorrect information about their game is to use a golf league software.
Here are five of the best golf league software options on the market.
There is sure to be an option on this list that would work for your golf league.

Best Golf League Software (Top 5)
1. League Manager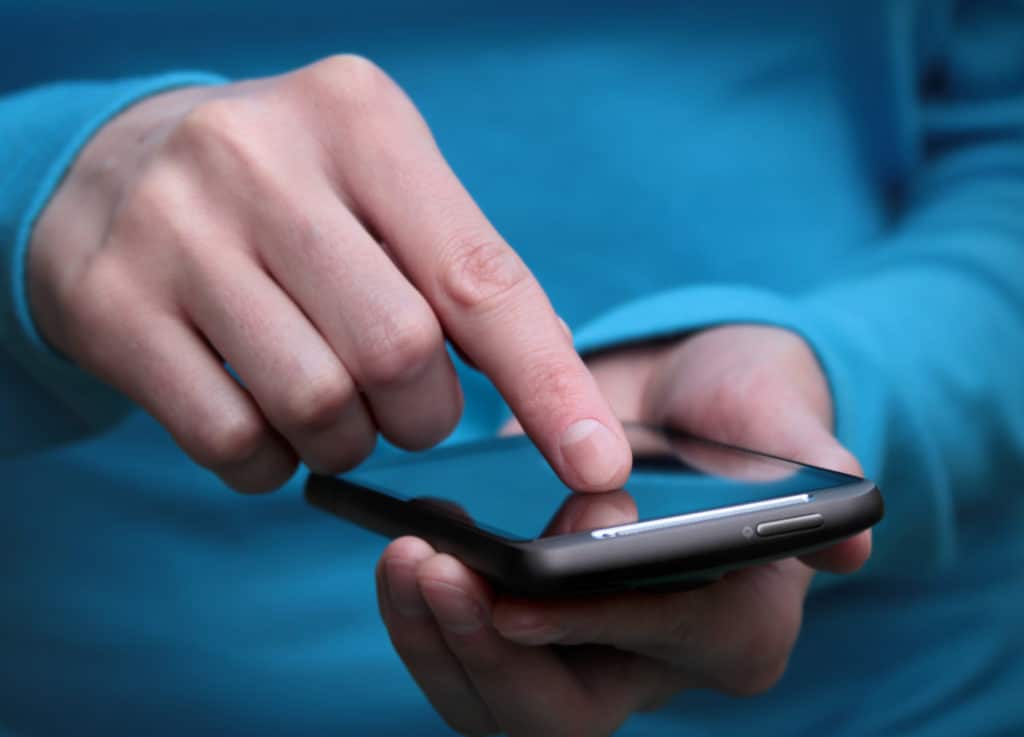 At the top of our list is League Manager.
This is a great software for both nine- and eighteen-hole leagues.
Whether you want to run a team event or an individual event, you will be able to do so with the League Manager software.
This software is capable of pairing golfers and building the season schedule.
You can have the entire season planned out from the day you close the signups.
In addition, you will have no issues when it comes to calculating handicaps and points because the League Manager does it all for you.
Another great feature is that you are able to use any format that you want.
As you will soon learn, some golf league software is going to be limited by the type of format that you want to play.
We love the fact that you can even have flights within your league, and League Manager will still be able to handle it all.
Flighted play with handicaps and more can get a bit overwhelming, but this software makes things easy to manage and will allow you to actually participate in your league instead of being stuck running it.
If computers are not your thing, don't worry about what this golf league software has to offer.
You will be able to follow the setup checklist which is easy to read and understand and clearly lays out everything necessary to get the job down.
The ability to print scorecards right from the software also makes it a good choice if you are trying to run a more formal league.
You can post scores both during and after play when you use the League Manager software.
When the event is all said and done, the results will populate automatically, new handicaps will calculate, and information can be sent about the next event that will take place.
Another feature with the League Manager that we enjoy is the fact that you can handle all of the work on your own, let the software help you, or simply use the software as a guide.
Essentially, you can take as much of a hands-on role as you would like with this golf league software.
Running a league can be quite a bit of work, but with the League Manager software in place, you will feel as though you can actually enjoy your golf league.
2. Fringe Golfers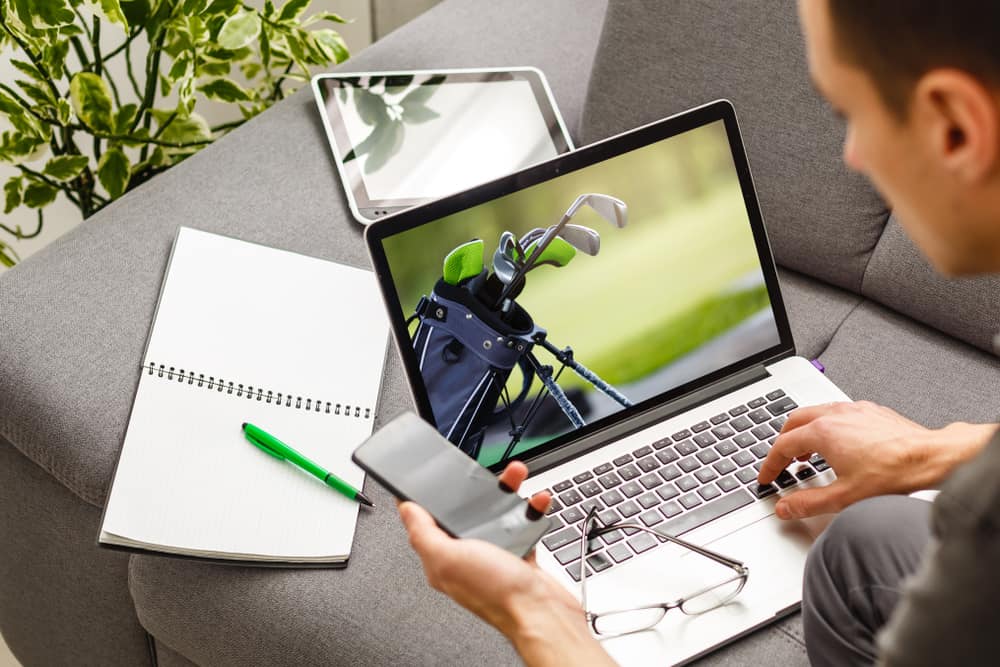 When you are looking for the next best golf league software, one of the problems that you may run into is cost.
These software products for running a league do not come for free.
However, the Fringe Golfers golf league management does actually come for free.
You will not have any costs associated with this plan; simply sign up and get to enjoy all that it has to offer.
We are impressed with how detailed this software gets and still does not cost people any extra.
You would think that with the options that Fringe Golfers has, it would cost quite a bit for a monthly management fee, but fortunately, it does not.
Overall, you will enjoy the ability of this golf league software to help you automate and track everything necessary for your league.
You can choose either nine- or eighteen-hole leagues and a variety of different formats in both teams or individual setups.
You will find that even when it comes to scoring, Fringe Golfers helps to ensure that all the points and strokes are equally accounted for.
Just last year, Fringe Golfers announced a handicapping system that can be customized and tailored to your league.
If you have a lot of players and are worried about keeping track of everyone and their scoring needs, this is the software to choose.
As long as you have access to the internet, you will be able to access your Fringe Golfers account.
The formatting and organizing of Fringe Golfers are readily available on your iPhone or Android phone as well.
If you are out on the course and want to check in on how things are looking, you can simply pull it up on your phone.
Before you sign up for Fringe Golfers, they allow you to look at the system as it will appear on your phone.
You can ensure that this is something that will work for you and your league participants before signing up.
In addition, your league will be searchable to anyone on the internet, so if you are looking to add more people in your general area, this is a great way to do it.
Overall, this is a great option for golfers who are on a budget but need help getting their golf league off the ground.
3. EZ Golf League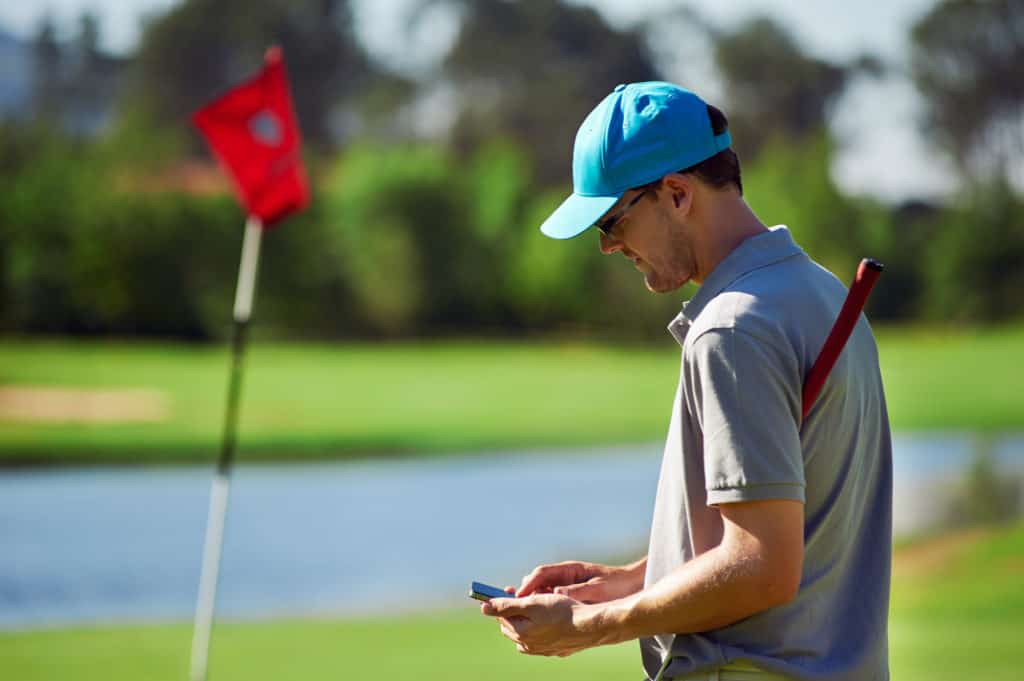 EZ Golf League is an automated league management software that you will find to be very user-friendly.
This is an option that will help for both scoring and payouts.
Some leagues deal with a bit of money, and it is wise to choose a software that will allow you to keep track of the payouts and let them be visible to other golfers as well.
The last thing you want to deal with as a league manager is an issue with the payments and discrepancies involved.
In addition, you won't have to be selective about the tournaments you choose to run and the formats or size of the league.
With EZ Golf League, you can enjoy the ability to run any type of format, from scrambles to stroke play to the best ball.
This is a major consideration in this decision because of the fact that some golfers will avoid a league entirely if it is not the format that they enjoy playing.
Overall, having the ability to put in for different formats and keep track of a large group of players is very important.
One of our favorite things about the EZ Golf League software is the fact that you can send digital scorecards to everyone in the league.
While you are out on the golf course, you can put your scores in and see how the tournament and league are shaping up for that week.
In addition, you can get live updates as to how the league is performing that week.
Unlike Fringe Golf, EZ Golf League is not a free option.
The plans are going to charge you based on the number of players in the league as opposed to a set amount per month or year.
This is a good option for those who are running a league and want to get other players involved in paying for the management software.
You can show each player in the league the exact cost of the plan and how it will impact them.
Most of the plans are very fair and will be around $1 to $15 per player.
For most golfers, the ability to get live updates on their scoring and have the entire league available to keep track of throughout the year is well worth the investment.
EZ Golf League is a company created by golfers, and if you run into issues with the software, you can simply call and get the help and support that you need from corporate.
Overall, this is an excellent plan to consider because you and your league will be happy with it.
4. League Golfer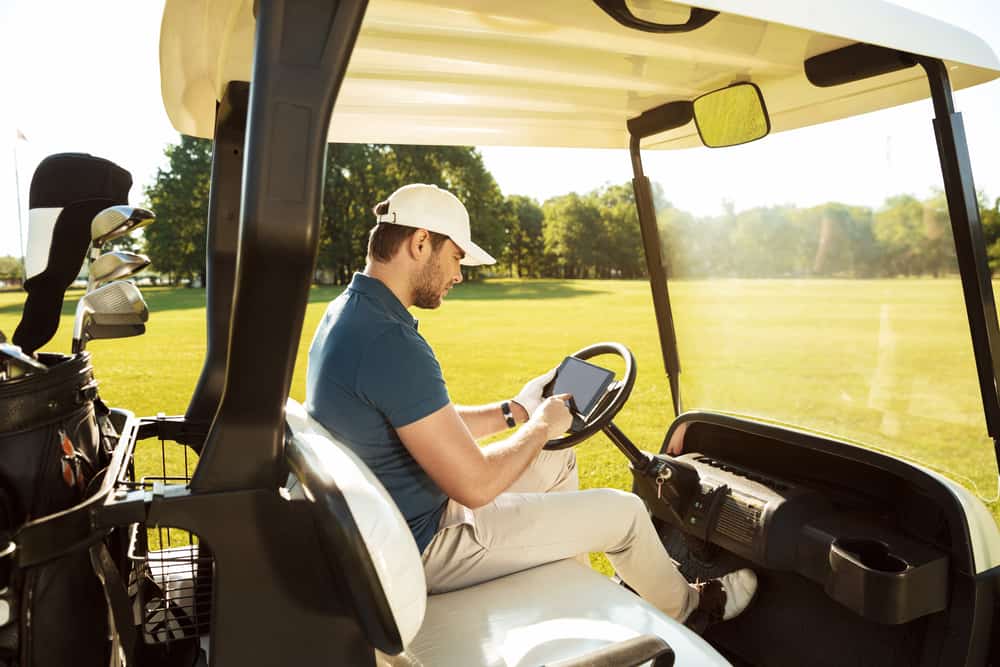 League Golfer is a live scoring and league management software.
With the League Golfer software, you can get your teams set up and then give them the access to put their scoring in.
When they have the access to the League Golfer website, they can enter scores while you watch how the scoring develops naturally.
The ease of scoring with the League Golfer management software is one of the things that sets it apart.
When you walk off the golf course, you are not going to have any scoring to do.
League Golfer has made updates recently to support all of the latest additions and changes to the World Handicap System.
You won't have to do anything manually to keep track of your entire league.
One of the things that can scare golf league administrators away is the setup that goes into the league.
If it takes you hours and days just to get things up and running, the league is likely going to be quite difficult to run.
However, with League Golfer, you will be done in a matter of minutes and ready to move on actually participating and enjoying the league.
We love that League Golfer helps you collect fees for all of the players in the league.
You won't have to have that awkward conversation with your friend who still owes you $20 from last year's league.
The players who want to play in the league and be involved with the benefits that it has to offer are going to have no choice but to pay up for the season.
Do you ever feel as though you have to deal with texts, emails, and messages from your friends regarding the golf league?
League Golfer developed a solution for this as well.
You can use the internal messaging system to communicate with all of those in your league.
If a player thinks that they may need to sit the next round out, they can simply send you a message within the system.
You can stay organized and keep yourself on track when you have all the information in one place.
This software is one that certainly thinks of golfers and helps to make sure they have what they need to run a successful event.
5. x4 Golf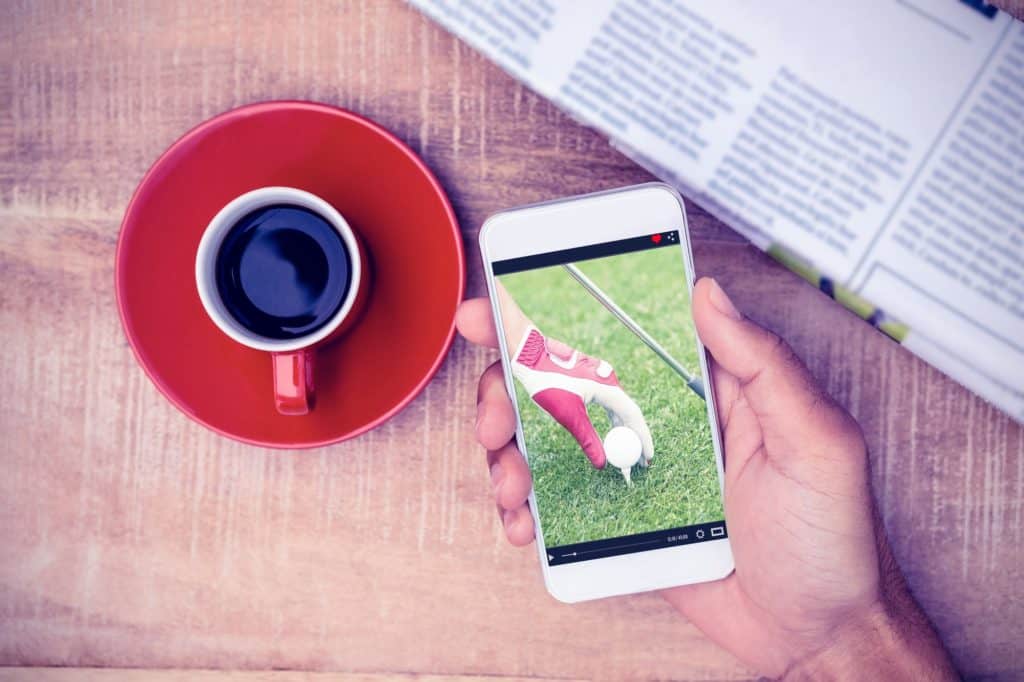 Last but not least is the x4 Golf League software.
The x4 software is a newer and more modern design, and it is becoming quite popular in the world of golf leagues.
The league can be run as an individual or team league, and switching between the two is quite easy to do.
In addition, you will have no trouble switching between match play, medal play, or even Stableford if you sign your team up for x4.
Again, this is a major consideration because you will need to make sure that all players in your league are interested in playing the format that your league is set up to be.
Another great feature is that you can also keep track of skins using the x4 Golf League Software.
The skins are not usually the main format of any golf league, but they certainly offer a unique addition and make it even more fun for players to participate in.
Winning a skin even when you had a bad day on the course can make things much better.
With as easy x4 Golf is to use, you can set it up to use for a simple golf trip with a few friends.
Keep the entire trip organized and fun by setting it all up ahead of time.
All players in the group can see where they stand and who they will compete against as they head into the rounds of golf during the trip.
The x4 Golf has a handicap management program which is very easy to use.
You can use the program to keep track of your scoring and the league handicap as well.
One of the issues that league managers have with their participants is that there is sometimes a problem with the handicap system.
Players will make comments about other golfer's handicaps and whether they are accurate or not.
With the x4 Golf system, it is easy for everyone to see what the handicaps are and how they got there.
This helps to ensure that the handicap is both fair and accurate.
Although x4 Golf will eventually have a price associated with it, you will get a free trial in the beginning.
We don't recommend signing up a 44-man league for the free trial.
Instead, put a foursome or two into the program and see how it works out.
Decide if you like the formatting and whether or not it looks like a good layout and functionality for you.
In the end, you will find that spending a bit more time choosing the proper golf software will pay off.
If you find something that works for your preferred format and your budget, you may not have to change for many years.
It's also much easier to stick with one software because you won't have to change over and allow all the golfers in the league time to change their accounts and get registered.
Chances are, this will end up being a large headache for you.
Do your research prior to signing up, and you will be much happier with the results provided by the software you choose.
Conclusion
Hopefully, you now feel as though you are able to choose the best golf league software on the market.
As you can see, there are some really great options out there, ranging from low-priced choices to those that are a bit higher in price.
You will know the golfers in your group and what will work for them and what won't.
Try to consider not just your needs as the league manager but also what the league participants are going to want.
Chances are the league participants are going to care both about functionality and the price that they have to pay.
The bottom line is that a golf league software will make running a golf league manageable for anyone.