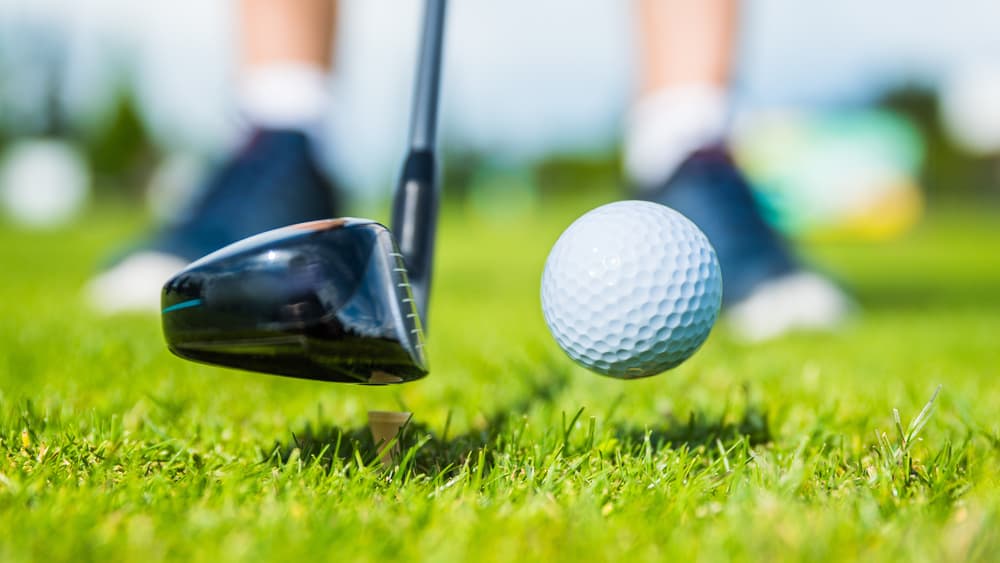 One of the things that players will use to determine whether or not they like a golf driver is the sound.
The sound is more important than you may think when you are looking at which golf driver to purchase.
When you like the sound of your driver, it may give you more confidence in the shots you are about to hit.
Here are a few of the loudest golf drivers out there.
As a general rule, you can usually rely on Cleveland and Cobra to give you quite a loud noise when you make contact with your ball.

Loudest Golf Driver (Top 10)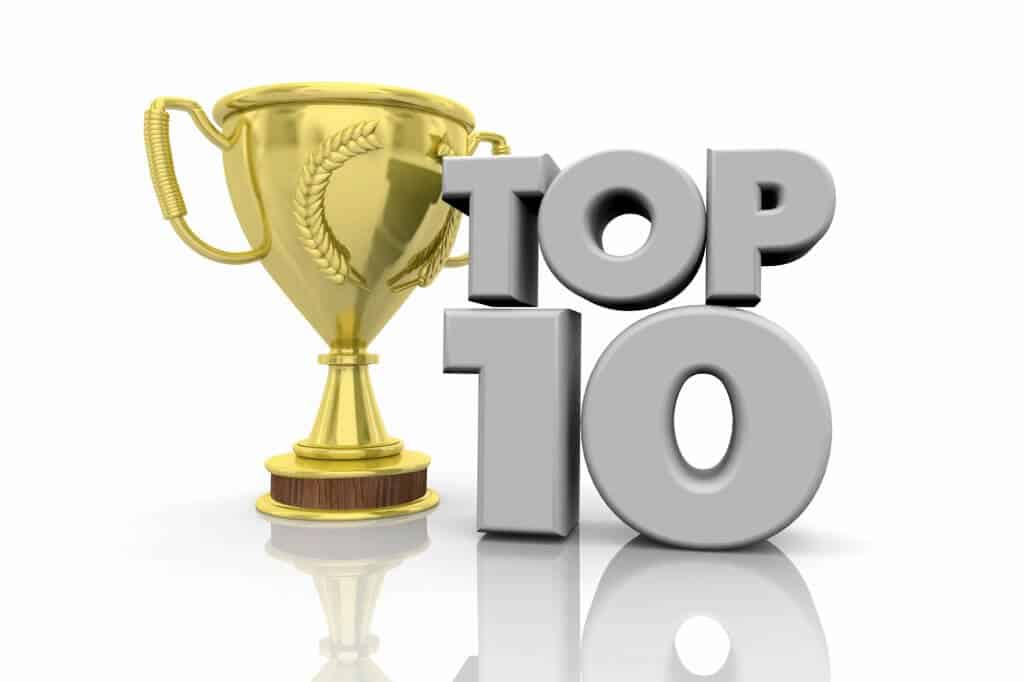 1. Cleveland Launcher HB Turbo
Although the Cleveland Launcher HB Turbo is not as loud as some of the Hibore drivers we have seen in the past.
Cleveland makes golf clubs that are built for maximum forgiveness.
The forgiveness sometimes sacrifices a bit of the distance that you can get with the HB Turbo, but most golfers find it to be worth it.
When you look at the crown of the Cleveland Launcher drivers, you will see that the shaping is quite different.
As we go through our list of the top ten loudest golf drivers, the one common trait that you will likely notice in all of them is the shape.
Traditionally, a golf driver that has a funny sound will have a unique and interesting shape that you don't see in other clubs.
At the top of the Cleveland drivers with the Hibore technology, it almost looks like there are two steps.
The steps are designed to give the club a more aerodynamic shape.
The technology works, but it certainly makes for a louder noise at impact.
If you are a golfer who is sensitive to the way a club sounds, you may want to try this one out before purchasing it.
2. MAZEL Titanium Golf Drivers For Men, Right Handed,460CC
The Maxel Titanium Golf drivers are a budget golf driver built to give the value shopper a bit more distance.
If you are one of those players who thinks a $500 driver is entirely pointless, the Mazel products are ones that you will enjoy.
Everything about this brand is done to try and give players more performance and some extra forgiveness.
This driver is created with the Cup Face design to help give it some extra ball speed, even on the shots that you miss.
We are not sure if it is the strong titanium face or this cup face technology, but the combination has led to some very loud noises when you make contact with the ball.
Even though the Mazel is considered to be a value-type driver, it still has a 460 cc club head, and it can give you maximum distance from the tee.
The speed channel technology is one of the things that sets this club apart.
Essentially, this is a club for players who are interested in maximum distance and forgiveness.
3. Cobra Golf 2021 Radspeed Driver Matte Peacoat-Red
No products found.
As we mentioned, Cleveland and Cobra are known for their loud golf drivers.
The Cobra drivers somewhat manage to still have a great feel, even though their drivers can get quite loud.
If you are a fan of the Cobra drivers regardless of their noise level, the new Radspeed is one to try.
Cobra has worked on refining the sound of its driver through the years.
They have had a few that really turned people off to the brand.
Today, the Cobra drivers are not difficult to listen to, but instead, they are just quite loud.
This new model has a CNC milled infinity face, and this will increase ball speed by quite a bit.
In addition, the radial weighting technology helps to ensure that the club is constantly optimized for speed.
With the thin-ply carbon crown, you will get a thinner material and lots of adjustability as well.
This is one of those clubs that has countless different configurations.
As always, you need to find something that works for you and stick with it.
Overall, the Cobra drivers are loud, but the sound is not going to keep you from putting one of these high performing clubs in your golf bag.
4. Intech Golf Illegal Non-Conforming Extra Long Distance Oversized Behemoth 520cc Driver
The first thing worth mentioning about the Intech Golf Non conforming driver is that it is not legal to use in tournament play.
The fact that this driver is non conforming means that the USGA has said that the club offers players too great of a benefit and is therefore not fair to others.
The Intech, in addition to the fact that it is illegal, is also quite a bit larger than other golf drivers on the market.
The size of this driver is a 520 cc club head.
The current USGA limit is 460cc.
Maybe it's the large size or the high MOI design, but this is a very loud driver however you look at it.
If you want to play with a club that gives you an extra distance advantage over your playing competitors, this could be an option to consider.
If, however you enjoy playing tournament golf, go with something that is legal, and you can use at all times.
The oversized look of this driver's head does also take a bit of getting used to.
If you thought the 460 cc was big, just wait until you see one of these.
5. MACGREGOR Golf MACDRIVER110 Unisex Mactec X Adjustable Titanium Head Graphite Shaft Golf Driver Club Right Hand Regular Shaft
MacGregor is another value golf manufacturer.
Years ago, MacGregor had a relatively large stake in the golf equipment business, but that seems to have faded through the years.
One thing that some of MacGregor's clubs have been known for is the noise they make when you hit them.
Hitting these large club heads built for speed and distance can make quite a loud noise when you impact the ball.
Although the MacGregor golf club is loud, it is an excellent choice for a golfer who wants an adjustable driver at a fair cost.
Adjustable golf drivers tend to be quite expensive, but the MacGregor brand makes it much more affordable.
The shafts used in the MacGregor are also high performing and fast.
You will not lose any club head speed switching to this loud golf driver.
6. Bombtech Golf Driver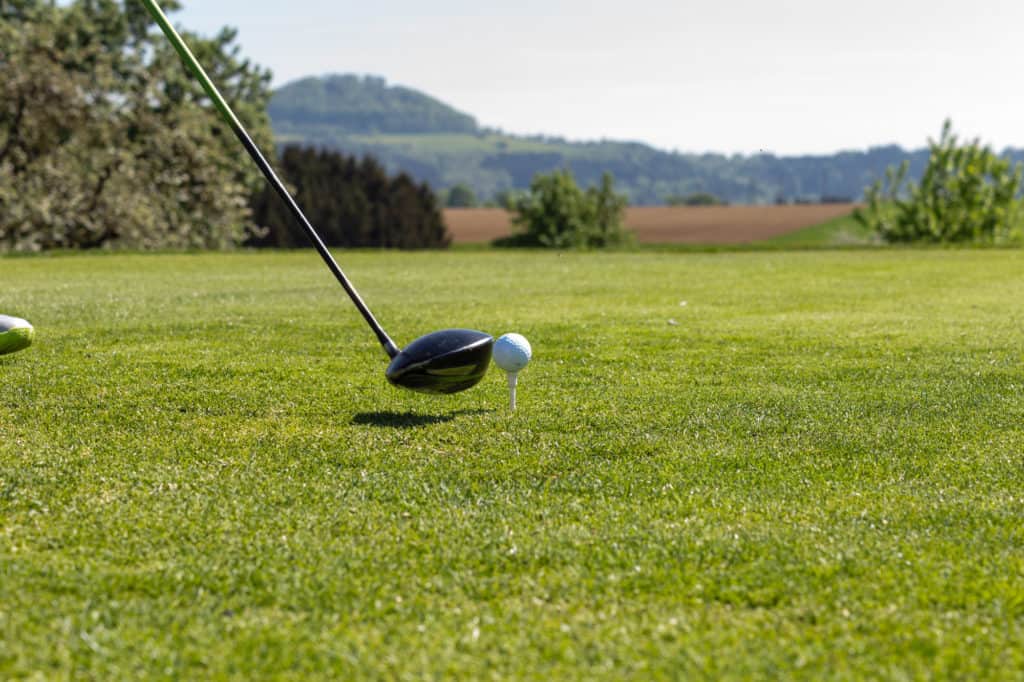 Bombtech is a unique golf manufacturer located in the US.
This is a small company that is working to make great looking and high performing golf clubs for the average player.
The great thing about Bombtech golf clubs is that they are priced really well and capable of going quite a long distance.
The only downside to the Bombtech is that you will get quite a loud noise when you make contact with the ball.
The titanium face and driver configurations tend to be extremely loud.
It could have something to do with the name of the company or simply just the materials and their configuration.
Overall, the Bombtech is an option that is lightweight, easy to hit a long way, and one of the better-looking driver heads on the market.
Despite the distance you can get with this club, it is only a 450 cc driver head.
The slightly smaller head is giving some golfers the control that they need.
7. Senior Men's Integra SoooLong Quadratic III Square 460cc 10.5° Driver Right Handed Premium Ultra Forgiving Senior Flex Graphite Shaft Tour Velvet Grip
Senior golfers who are looking for an extremely forgiving golf driver may want to look at this Integra SoooLong Quadratic III.
The thing that you will notice almost immediately about the Integra driver is that it is a square club head.
Golf drivers that are square in shape are almost always louder than their rounded counterparts.
The Nike drivers that were square and took over the market for several years were extremely loud.
In general, you can plan on a loud driver if you see that the shape is square.
Some players believe that this square shape can help you get your shots through the air more easily and to enjoy the benefits of the lightweight technology.
Overall, this club is made with premium components, and it is built with the senior golfer in mind.
If you feel as though you are starting to lose a bit of club head speed, the Integra could help you gain it back.
In addition, if your hearing is not what it once was, you may find that the Integra driver is a perfect solution for your game!
8. Orlimar Men's Slice Killer Golf Driver
Sticking with the theme of golf drivers that are loud because of their unique shape, we come to the Orlimar Men's Slice Killer Golf Driver.
This club is specifically built for the golfers who cannot straighten out their shots.
If you try to get the ball on the track and continually struggle to get things to move in the proper direction, the Orllimar Men's Slice Killer is a perfect choice.
This club is about as offset as you can find a golf club.
The combination of the offset design, seven-degree closed face, and the titanium construction gives the slice killer a loud and unique sound.
For golfers who have struggled with their slice for years, it really won't matter what this club sounds like if it can direct a ball to the target.
You will have a hard time finding a club that can do a better job of straightening out a slice.
Even though the club head is loud, it will be well worth it if you can watch your shot travel down the fairway with ease.
9. Wilson Staff Launch Pad Men's Golf Driver – Right Hand
Wilson Staff Launch Pad drivers are becoming more and more popular this season.
The concept with the Launch Pad driver is that you will have a large club head with a trampoline-type effect that makes the ball fly both long and high.
The Launch Pad has a bit of an offset hosel to it to make it a good choice for the golfer who struggles with accuracy.
In addition, the technology included in this driver certainly helps golfers that are looking to get higher launch angles.
We have found that the Launch Pad actually has some great technology, but it is loud.
Some of the Wilson products have felt the sway in the past.
Sometimes we think it has to do with a company trying to create a unique place or hold on the market.
Maybe Wilson knows their driver is loud, but they don't mind if people all over the course are interested in hearing it and performing better with this club in their hand.
Again, this is not a driver that you should shy away from simply because of the noises.
It is more something that you need to be aware of so that it doesn't surprise on the first time you make solid contact.
10. Hammer Golf Driver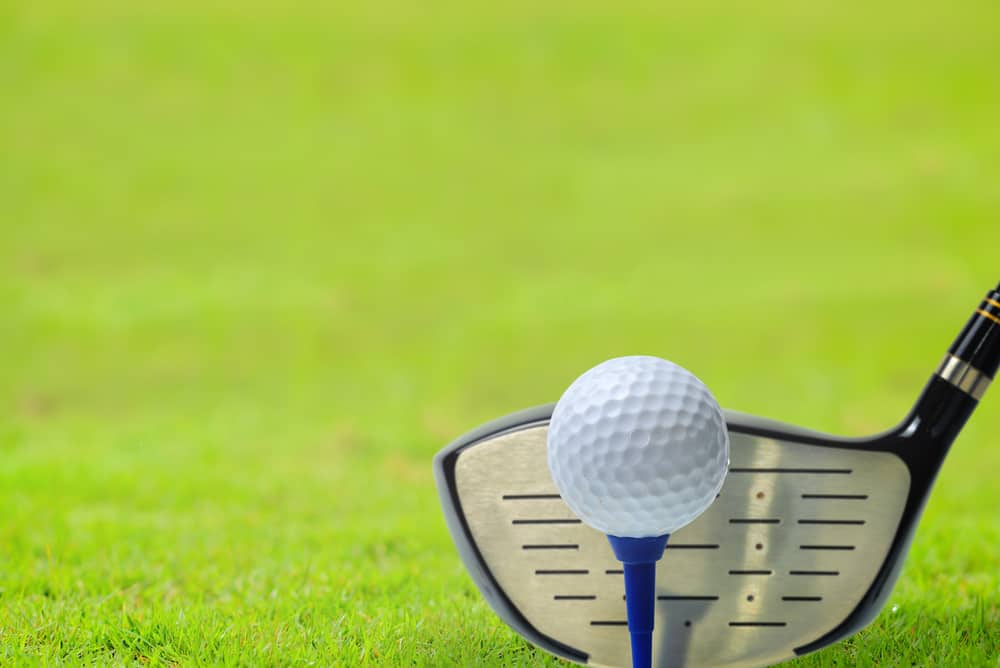 Last on our list is the Hammer X Golf Driver.
This is an option that was created by a long drive champion, and the concept is to give players more distance than they thought was possible.
When you look at the Hammer X golf driver, you will immediately notice that it looks different from other clubs on the market.
This type of design is going to be difficult for many players to get used to.
However, in addition to the unique look, it is also one of the loudest golf drivers around.
It likely has to do with the unique shaping and aerodynamic design, but you won't find a driver that sounds quite like this one out there.
The Hammer X is built more for the high handicapper that who not get the distance they want out of their golf game.
If you are wanting something that is a bit more traditional, this is not the club for you.
Hammer X is a choice that will likely leave a few of your playing partners questioning what you are doing.
However, there are plenty of golfers who have seen great success switching to the Hammer X golf driver.