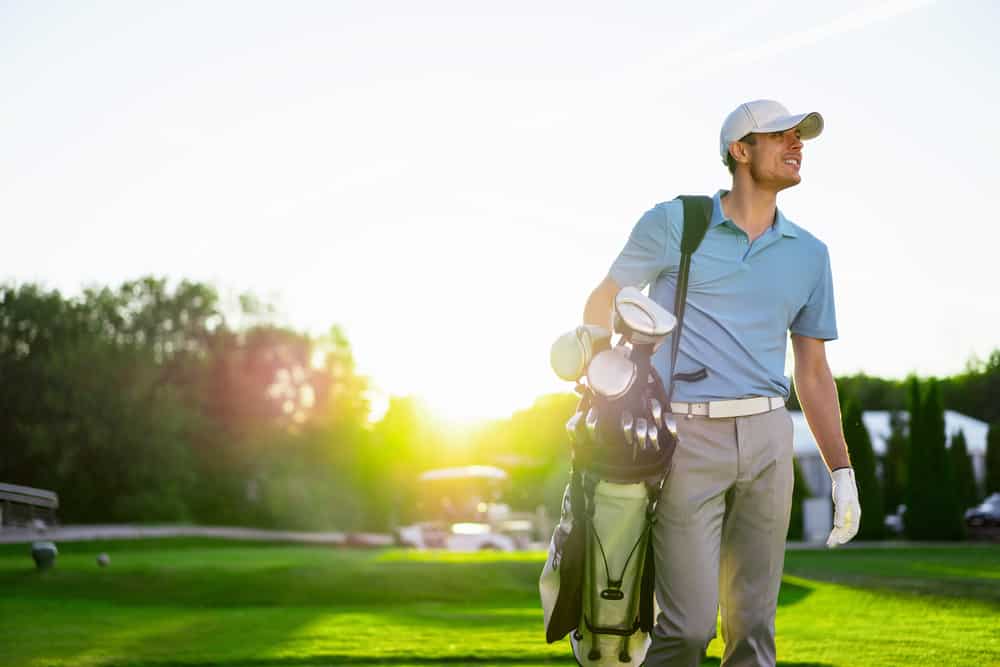 Golf is a game that has been around for hundreds of years.
When golf was first started, it was played by people who had lots of money.
Many people think that this is how the game of golf remained.
However, there are plenty of reasons to support that golf could be a good fit regardless of your income level.
Let's take a look at whether or not golf is a game only for the rich.

Is Golf A Rich Person's Game?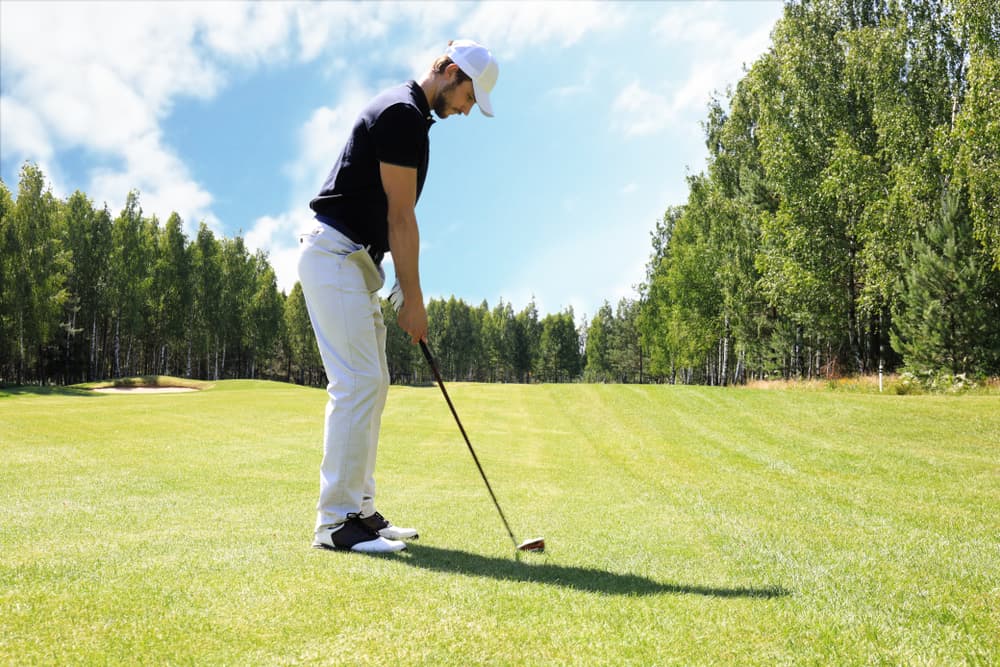 Golf is not a rich person's game.
However, you will have to have a fair amount of discretionary income to play the game of golf.
Golfers have to spend money on their equipment, greens fees, lessons, and more.
Many beginner golf sets cost more than $800, and some are more than $2,000.
In addition to the beginner golf sets, you can also end up spending hundreds on lessons, and this is all before you even make it out to the golf course.
It's not fair to say that only rich people can play the game of golf, but you certainly have to invest some money to make this an enjoyable game.
It takes time also to learn to become a golfer, and this is time that many working-class people are spending trying to make money.
However, there are many golfers, some of whom even go on to become professional golfers, who have learned to play on a budget.
That's why we believe it's a sport that a wide range of people can play, as long as you are smart about how you spend your money.
What Makes Golf A Good Game For Any Income?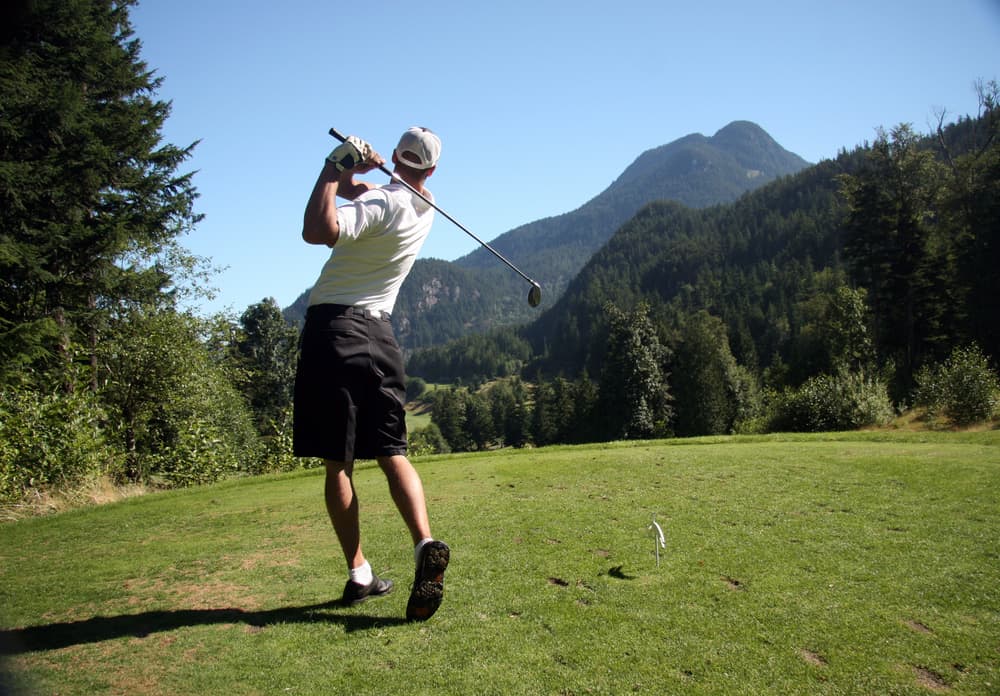 Through all the years we have been involved in the game of golf, we have come across people of all different income levels.
It's hard to say that the only great players were those who were rich.
Here are some reasons golf can be a good game, even for those who do not have much extra money to spend.
1. Used Clubs Can Be Just As Good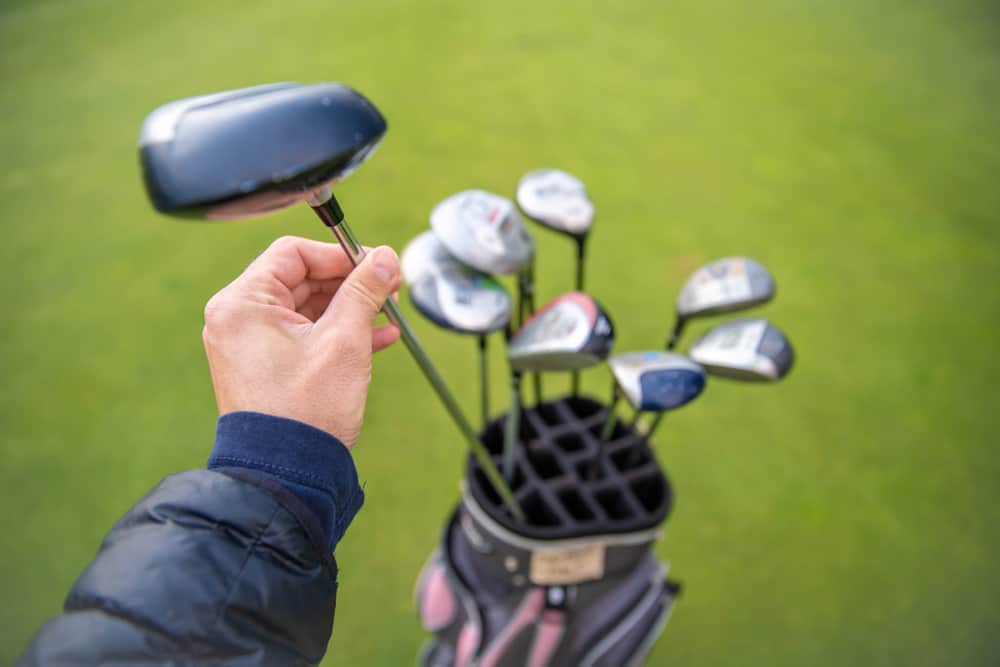 Some golfers who are wealthy will buy new clubs every single year.
As nice as this may be, it is not necessary, and if you are on a budget, you can actually benefit from the overspending these players are doing.
Used golf equipment is very similar to used cars.
You know that new car you purchased that, when you drive it off the lot, will immediately lose value?
The same thing happens when you take that first swing with your brand new TaylorMade Stealth driver.
Once the golf clubs are hit, they are no longer worth the same amount.
This is why golfers who are not rich can benefit from some of this used equipment.
Be patient about the new releases that come to the market, this is where the majority of the money is spent, and it is just not necessary.
Instead of purchasing this year's latest release, make do with something from a few years back.
You may lose a tiny bit of performance, but it will be so minimal that most golfers won't even realize it.
2. Specials At Golf Courses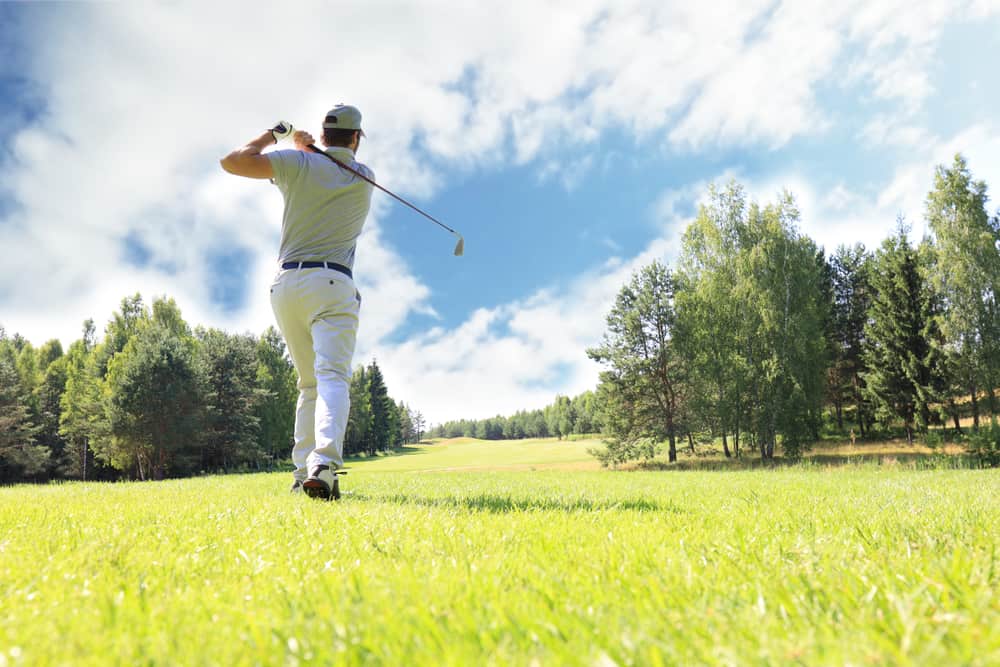 When you think about playing at a golf course, the first thing that may come to mind is a $25,000 membership at a private club.
You can trust us on this one.
This is not how the majority of golfers play the game.
Most golfers are playing at public courses and looking for the best possible rates they can find.
Finding a great rate for your next round of golf has only gotten easier through the years.
You can hop online and find something that didn't sell that day and pay just a fraction of the price.
Essentially, golf courses will advertise their leftover tee times, and you can book them at a very low rate.
The problem, of course, is that you might be playing a last-minute round, but it will save you hundreds if not thousands of dollars in the course of a year.
In addition, golfers that are trying to save money can also look for specials that may happen in the early or late hours of the day.
The specials at golf courses can also come in the form of a frequent golfer program or something like that.
If you love the game and want to find deals, you can.
You just have to look for them.
3. Leagues And Groups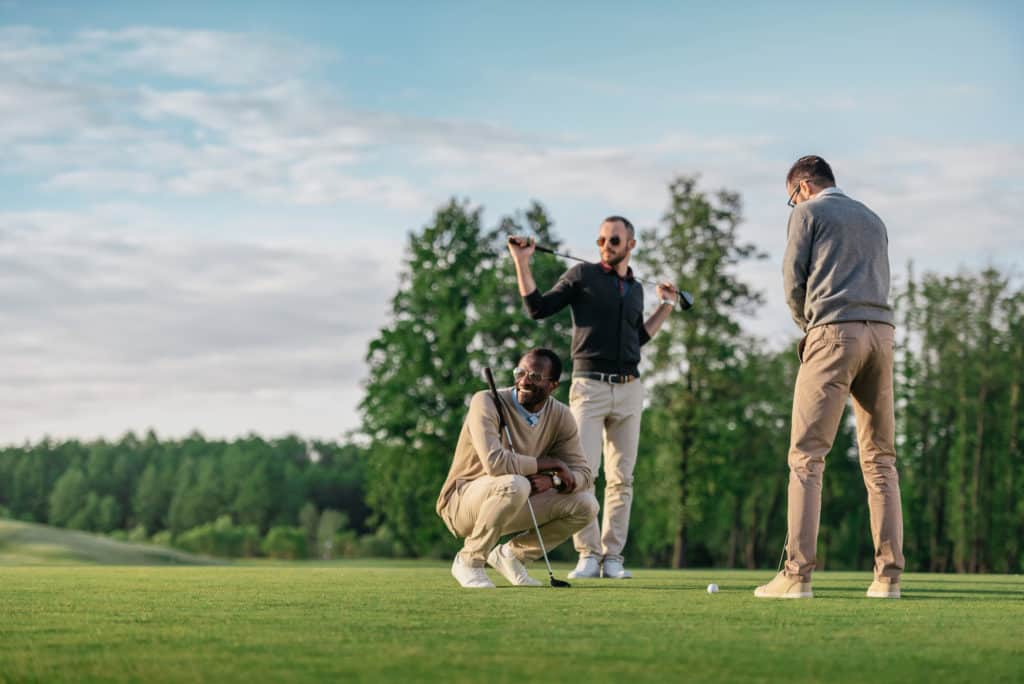 Plenty of leagues and groups around will help golfers find lower rates.
These groups get an entire group together to play, and it typically happens later on in the day.
Since these groups are all playing together and they book the golf course, the golf course will often give them a reduced rate.
Expect that these leagues and groups will have players of various skill levels.
However, you may end up meeting some other great players you enjoy being with.
The leagues and groups are not just for beginners, and you can even belong to them at multiple courses if you like to play a lot of golf for a fair price.
4. Don't Be Oversold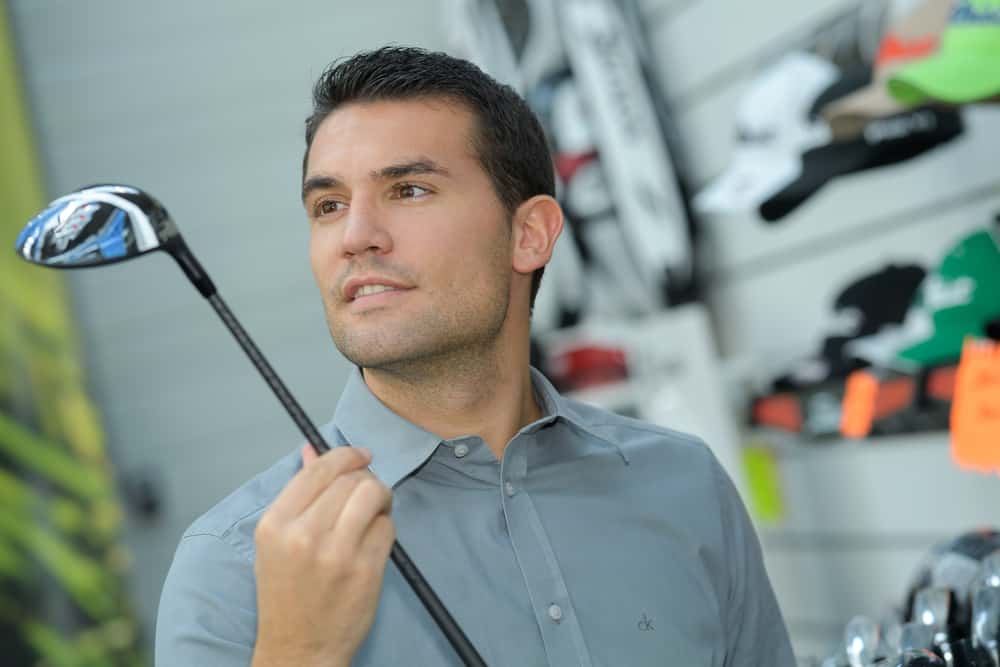 Golfers are continually being sold to.
There are new gadgets that come out every year, and lots of money is spent in the golf industry.
Some of these gadgets are great and can even help you become a better golfer, but they aren't always necessary.
For instance, something like a golf GPS can also be downloaded as a free app on your phone.
However, you can also spend hundreds of dollars on a golf GPS unit.
For the budget golfer, it makes sense to just push the new GPS aside and stick with the free download.
Functionality may be a little limited, but you can absolutely get yardage that will help you become a better golfer.
There are also things like golf mobile launch monitors and simulators designed for golfers with lots of extra money.
The players that are looking to stay within a budget don't really need this type of equipment.
In addition, premium golf balls are known for impressive performance, but they don't have to be the ones you use.
There are some very good value three-piece golf balls that will do the trick.
5. Learn On Your Own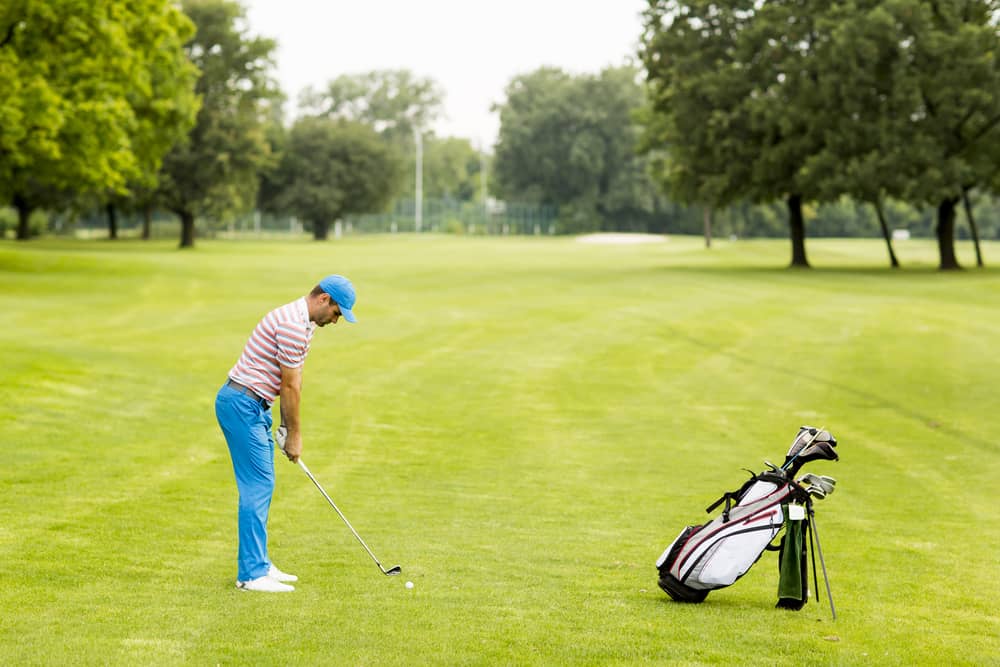 Although golf lessons can make the process of becoming a great golfer considerably easier and faster, it is certainly not the cheapest way to go about this.
Learning to play golf on your own is challenging, but it is also incredibly rewarding.
When you take the time to learn the ins and outs of the game and then make adjustments to your swing that can change the way you play, you will be proud of the accomplishment.
Golf lessons are typically about $80 to $300 an hour, so if you can't afford them, hold off for now.
Can You Start Playing Golf If You Are Not Rich?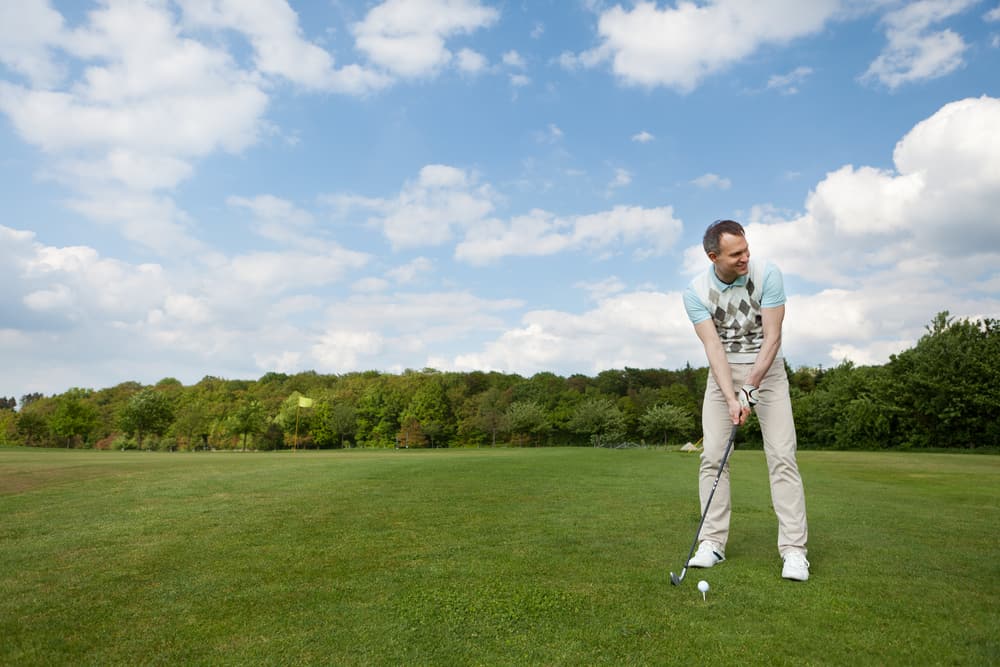 Some people stay away from the game of golf completely because they fear they won't be able to afford it.
Unfortunately, it takes a little bit of creativity and smart thinking to figure out all of the deals in golf.
However, you can easily pick up the game even if you are not wealthy.
We would highly recommend looking for a used set of clubs, borrowing a set, or finding a budget beginner's golf set.
This is a great way to get used to the game before you make more strategic decisions about which equipment is best for you.
However, there are group leagues where golf professionals will try and encourage people of all income levels to start up the game.
Think of it this way, if you skip going out to lunch just a few days a week, it can easily pay for your greens fees on Saturday morning.
Many times the decision to play golf and become a great player is just about choices.
Why Is Golf Called A Rich Man's Game?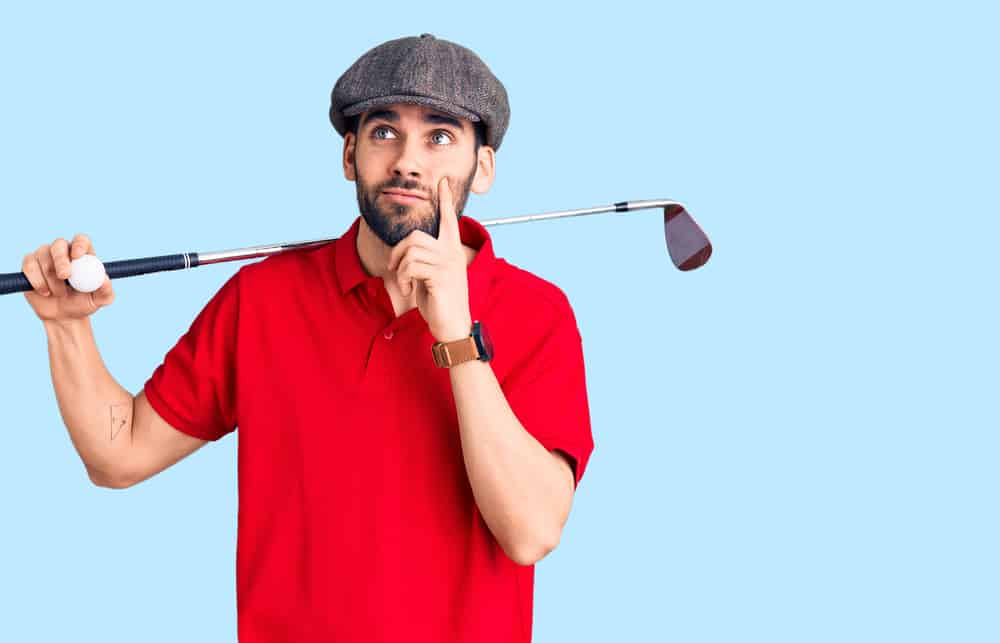 Now that you know how we feel about golf and the fact that anyone can play, it's time to understand just exactly why this is called a rich man's sport.
We won't deny the fact that having money and learning to play golf certainly make things considerably easier for you.
1. Money Buys Great Equipment
A new golf driver released on the market in 2022 was around $500 to $550.
This is the cost for just one club.
For rich people, this is not a lot of money, and they can buy any equipment that comes to market first.
In addition, the custom fitting becomes an option, and the custom-fitted clubs can make the performance all that much easier.
You can certainly play golf with outdated equipment that is not as high performing, but it may end up costing you a few strokes.
2. Money Makes It Easier To Get Better
Getting better is tough without some money to invest in your game.
You must spend some money on lessons or at least guides and books that can help guide you in the right direction.
Many golfers who have money also buy personal launch monitors and even golf simulators to ensure that they are checking up on their performance.
Knowing what your yardages are, how much you spin the ball, and more will really help you take your golf game to the next level.
Golfers that don't have this extra money to invest in these areas of the game have to make do without.
3. Money Can Make It More Enjoyable To Play
Money has been known to make the game of golf more enjoyable.
Players will get to play at golf courses with impeccable conditions and have wait times from one hole to the next that are considerably lower.
These features make the game more fun.
However, if you can handle waiting a bit on each tee box and playing with groups and leagues at designated times, you can still get out on the golf course for a fair price.
Overall, money does make the game of golf easier and easier to enjoy, but it is certainly not reserved just for people that have lots of money.
Conclusion
Hopefully, you can now see why golf is not only a rich person's game.
Although it helps to have the money, you can enjoy being a golfer even if you don't have a ton of extra money to spend.
The game of golf is a tough one, but it is something that you can play for your entire life.
As money goes up and down in your life, you will likely find yourself always looking for the extra amount to spend on playing golf.
It's possible to be a great player and not be rich, so keep that in mind as you embark on this journey.