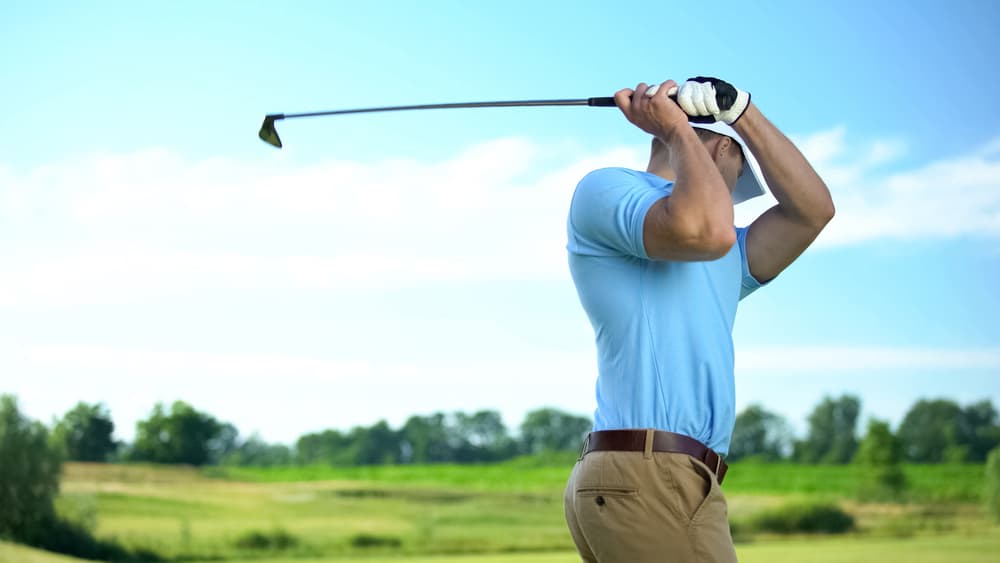 When you watch a lot of professional golf, it's hard not to develop favorites.
Each week, you will see players fight hard to win these championships and become the top golfer in the world.
However, as you watch golfers compete, you sometimes notice things about them that you don't like.
Maybe they made a comment that wasn't all that nice, or maybe they lost their cool on the golf course.
Regardless of what it is, certain things tend to set us off about some players and their abilities.
If you have a particular golfer you can't stand to watch, take a look at our list of the top ten most disliked golfers.
Chances are there will be some on this list that you agree with and probably a few that you don't agree with.
No professional golfer is perfect, but some are much easier to like than others.

Top 10 Most Disliked Golfers
1. Patrick Reed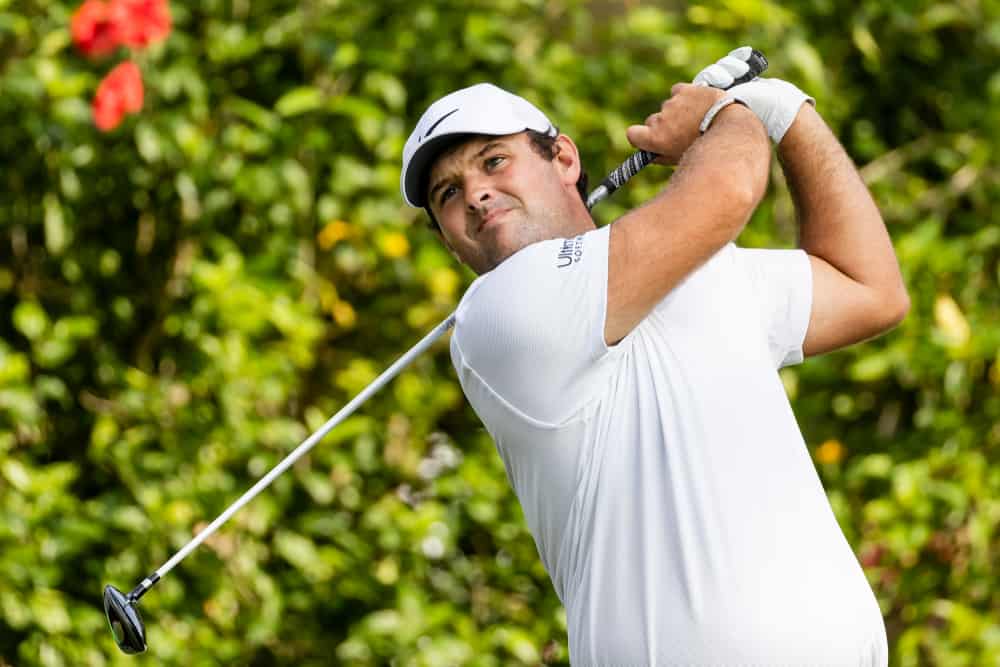 Patrick Reed is not exactly a fan favorite.
There are some things that we have to like about Reed and his ability to play, but there are lots of things that stand out as red flags.
There have been a few indications that Reed is not always the most truthful golfer on the tour.
As we know, golf is a game that requires you to be very honest with yourself.
If you are in a bad lie, or if the ball moves, you must be careful in how this is handled.
Patrick Reed has some family drama as well, and that only increases the trouble that he can bring to the Tour.
His family won't talk to him, and he doesn't want them anywhere near any of his events.
He is close with this wife's family, and his brother-in-law is typically the caddy that he has on his bag.
When you see other golfers interact with Reed, you can tell that many of them keep a distance from him.
It's up to you to decide what you think of Patrick Reed, but it may make sense to do a quick bit of research into his personal life and his history.
You could end up with some insight into his college golf years and why they often come up as a problem.
2. Brooks Koepka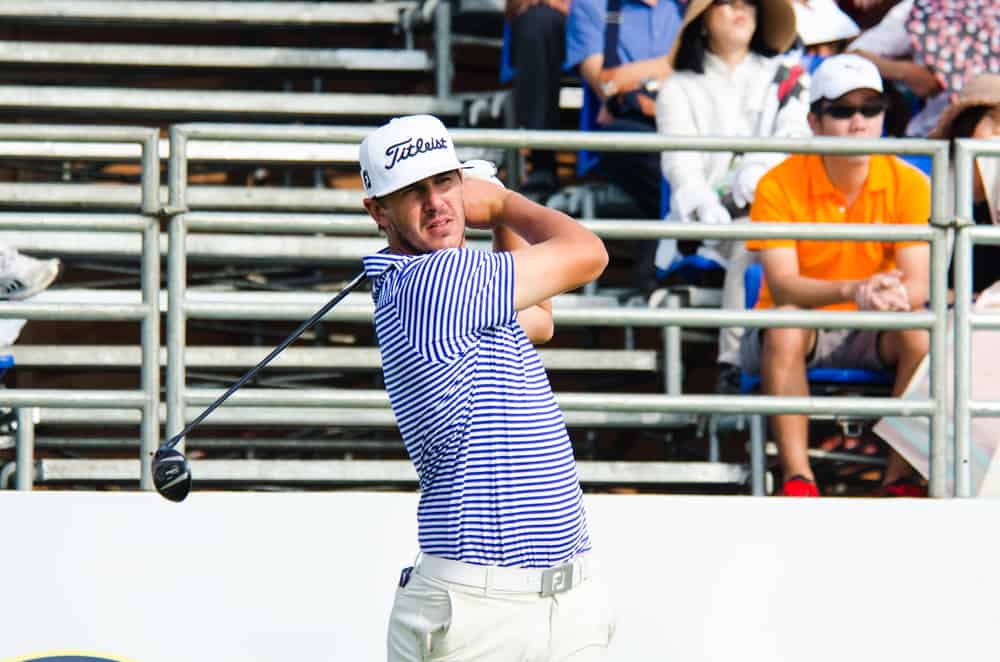 Brooks Koepka is known for his attitude and the way that he feels about himself as a player.
Koepka is very full of himself and thinks that he is truly the best player on the PGA Tour.
Golfers have to have confidence about their games in order to become better, but they don't always need to be as outwardly confident as Koepka is.
The thing about Koepka is that his game is great.
When he is playing well, he is fun to watch.
However, sometimes when he starts speaking after an event, it's hard to really keep rooting for him.
Tiger Woods (who we will get to in a minute) was always confident about his ability as a golfer, but he didn't necessarily call out other players quite as much as Koepka does.
Koepka brings a bit of drama to the PGA Tour that is just not necessary.
If you like more humble players and watch golfers quietly work their way to the top of the leaderboard, then Brooks Koepka will not be your favorite player.
3. Tiger Woods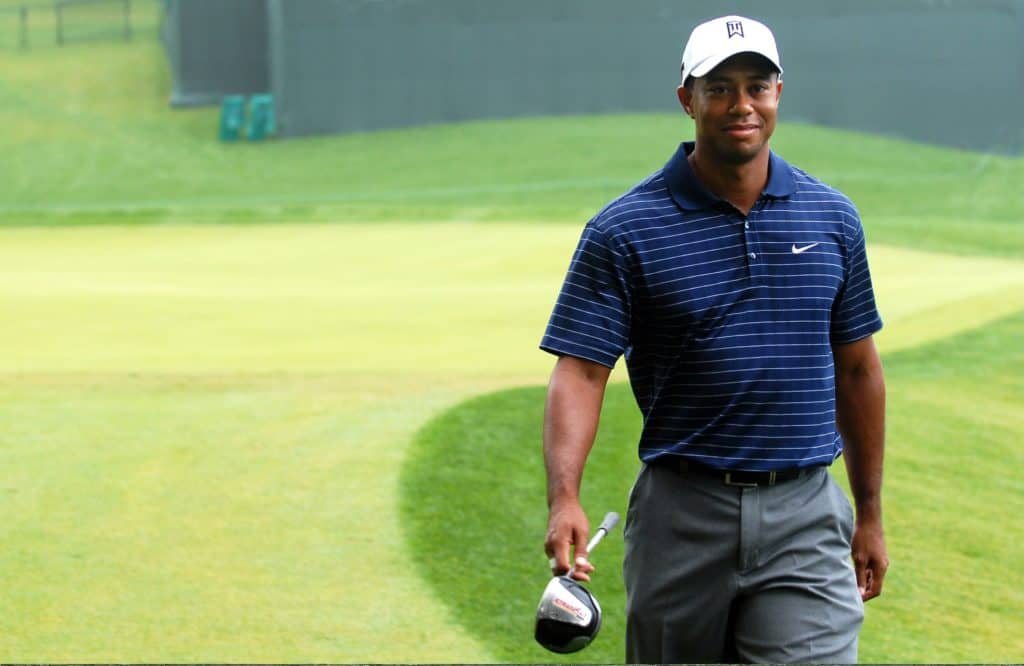 You may be wondering how the greatest golfer to ever play the game ends up on the list of the top 10 most disliked golfers.
This is really one of the saddest stories in the game.
Tiger Woods was well known for his ability to dominate the golf course.
However, as a very young person with so much success, Tiger got a bit too far ahead of himself.
He struggled with issues in his personal life and really kind of made a mess of things for a while.
People who were fond of Tiger started to realize they didn't like the way he was conducting himself outside of the golf course.
Tiger Woods went from being one of the most popular golfers the game has ever seen to one of the most disliked in a matter of a few months.
This was a terrible situation to watch, and one that we had hoped would never happen with Tiger.
Since then, Tiger Woods has had to earn his respect back, and he has done quite well with this.
Tiger does a great job now of handling himself with class, and he has even become a real family man.
In addition, the accident that Tiger Woods had in 2021 has made him sort of an underdog that people like to follow.
At this point, more golfers are hoping Tiger will succeed than fail because he has now had some difficult things happen to him in his life.
Whether you love him or hate him, there is no denying the fact that Tiger Woods has changed the game of golf.
4. Phil Mickelson
Phil Mickelson is another golfer players will either love or hate.
Phil typically ends up saying something throughout the course of a season that gets people mad.
However, there are times when he can also be one of the nicest guys on Tour.
It's hard not to get a bit of an attitude when you are Phil Mickelson.
He is perhaps one of the most well-known and famous golfers of all time, and he deserves a great deal of respect for the talent that he has.
Last year, when he pulled a chair up for Jon Rahm's wife and newborn son, a lot of people got to see a different side of Mickelson.
As Phil is getting older, he is becoming a bit more opinionated, but this is something we almost expect to see as golfers learn and grow.
If you are a lefty golfer, chances are you will never dislike Phil.
What he has shown lefty players can do will make him the most popular lefty of all time.
5. Vijay Singh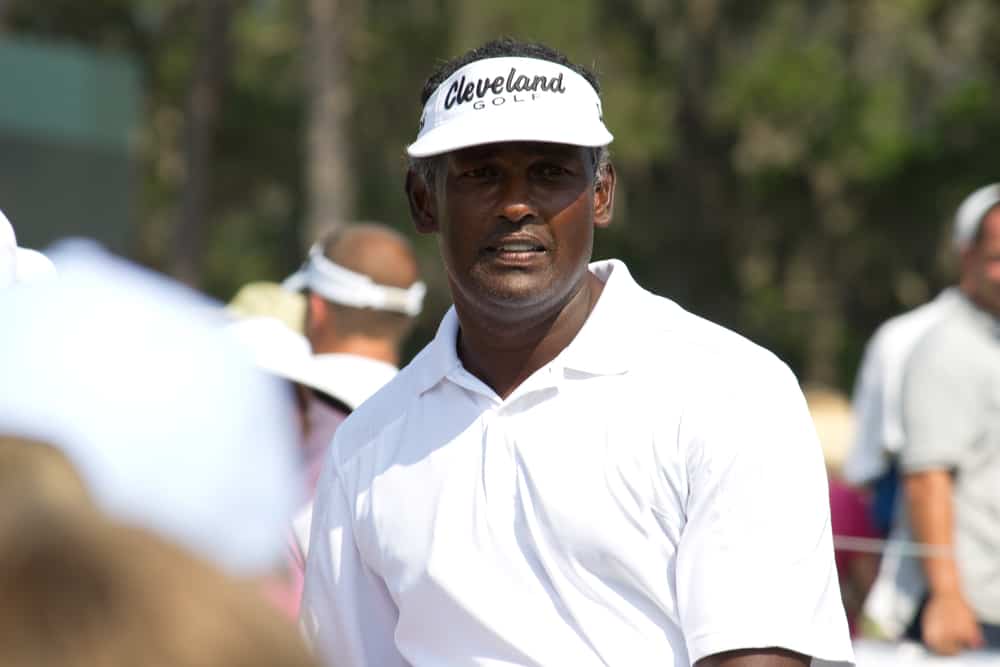 Vijay Singh is another golfer who never really won over the hearts of people.
The interesting thing about Vijay Singh is that he just sort of went out each week, did his own thing, and created a stellar career for himself.
Vijay wouldn't engage much, and his after-round speeches are dry and almost come off as unfriendly.
However, when you get to know him, Vijay is just really serious about this game of golf.
He is known for practicing quietly for hours and hours and staying away from the social side of the PGA Tour.
Another golfer who is very similar to this and disliked for the same reason is Ben Hogan.
Overall, it's hard to ignore the success that Singh has had in his career.
If you want to see an example of a great player with incredible consistency in their performance, Vijay Singh is the guy.
However, when he is off the golf course, his family and his career of being a golf professional will be high priorities for him.
If golfers are not the friendliest, it isn't a reason to dislike them.
6. Ian Poulter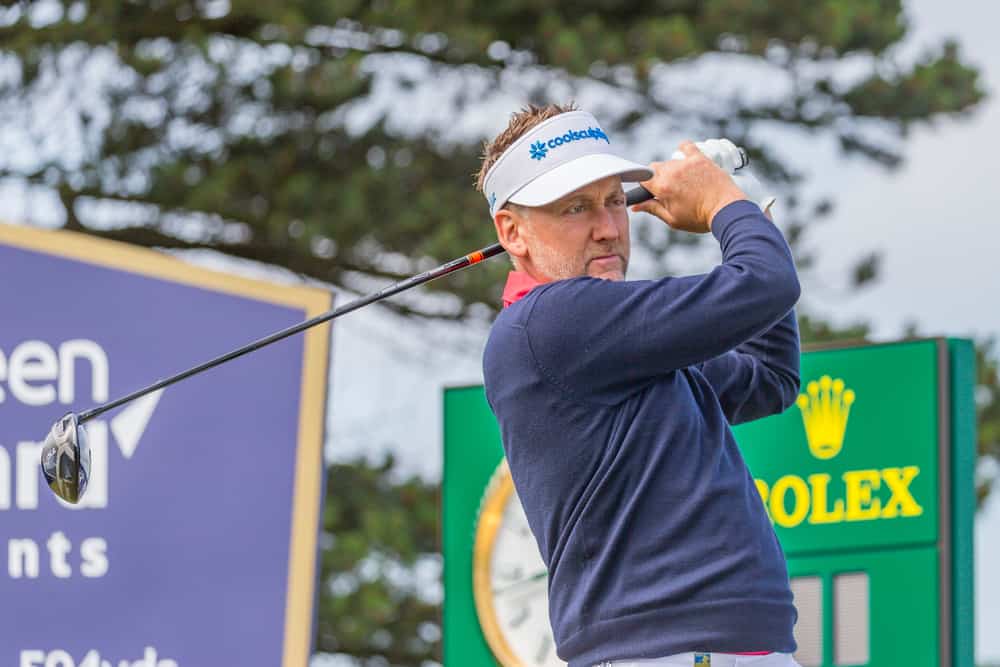 Ian Poulter is a flashy PGA Tour player.
If you want to look at a golfer who always has a unique hairstyle, clothing, or pre-shot routine, look no further than Poulter.
The thing that sets people off about Ian Poulter is how outspoken he is.
This is a guy who does not care if what he says insults you.
Poulter knows he is a great golfer, and because of that, he has a bit of an attitude.
Many fans of the game of golf like to watch a modest player work their way up and become a champion.
There is something about seeing a golfer who never thought they could do it make it all the way to the top.
When you watch this kind of success, it almost can be inspiring for your own golf game.
Ian Poulter can be funny, and he is certainly interesting to watch, but he is probably not going to inspire any amateur player to believe that they have what it takes to make it on the PGA Tour.
Overall, Poulter's quirkiness can actually make him preferred by some fans of the game.
This really comes down to preference and the type and style of a player that you enjoy watching the most.
7. Rory Sabbatini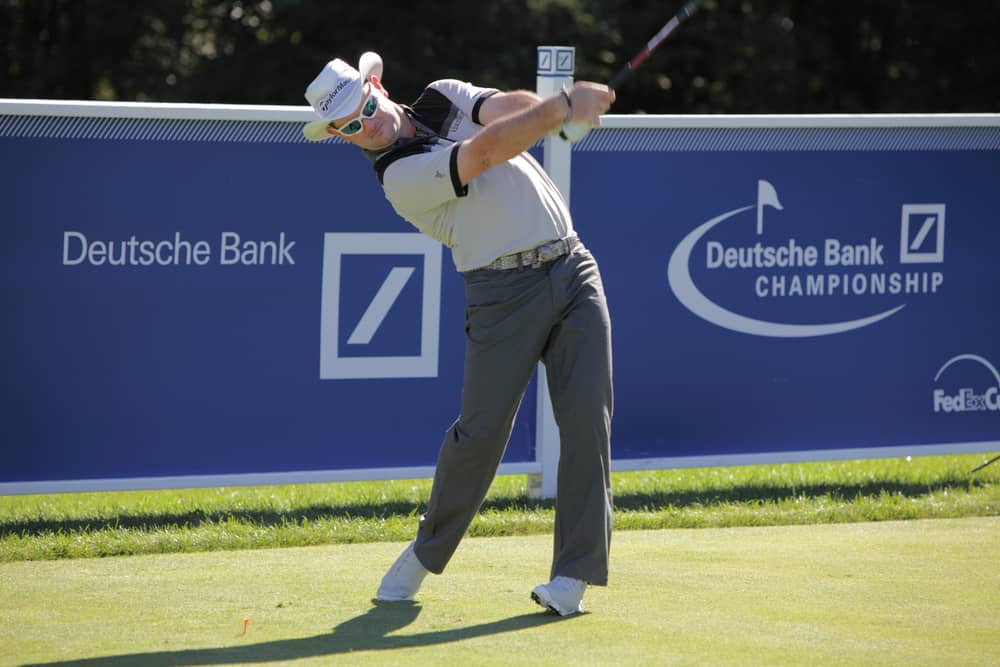 Many of the golfers on our list that are the most disliked are disliked by fans.
However, Sabbatini managed to be disliked by his playing partners as well as the fans.
The reason people don't like Sabbatini is that he is rude and kind of difficult to deal with.
He has had several run-ins with some of the best golfers on the PGA Tour.
In addition, the PGA Tour Commissioners have had to deal with Sabbatini and some of his issues through the years.
He has a bit of a temper and can be hot-headed on the golf course.
If you like action and want to see drama and discord while watching golf, turn your eyes to Rory Sabbatini.
Sometimes it is interesting to think about a guy like this and wonder if his career would have been more or less successful if he had been a bit easier to deal with.
Sabbatini is not the best player on the PGA Tour, and he's certainly not the most well-liked.
Luckily for him, he still makes a great living out there.
8. Bryson DeChambeau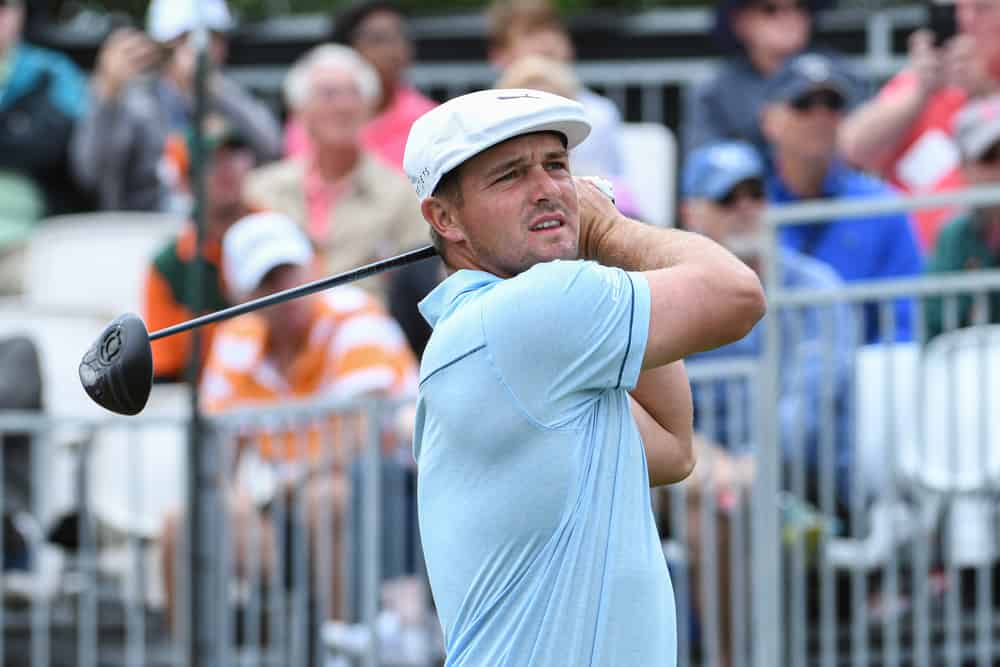 Bryson DeChambeau is a newer, young player on the PGA Tour with a lot to say.
The thing that stands out the most about Bryson is his ability to hit the ball really far.
Bryson has worked hard on his body to get a tremendous amount of distance.
However, the way that these long-distance shots and his obsession with yardage have changed the game leaves some players kind of upset.
Bryson, without a doubt, thinks that he can dominate any golf course with his distance.
Golfers like to believe there is more to the game than this.
When Bryson first started with his scientific ways on the course, we all thought he was quirky but fun to watch.
Since then, some of his comments and actions have really turned people the other way.
There is no doubt that when Bryson first came to the PGA Tour, people liked him quite a bit more than they do now.
Part of this probably has to do with his age and the fact that he will have to work on how he handles himself on the course a bit more until he can earn better ratings and rankings.
The whole feud he has going with Brooks Koepka certainly doesn't make him any more likable.
In fact, the entire back-and-forth between Koepka and DeChambeau is a bit childish and difficult to watch.
9. Ben Hogan
Ben Hogan was, without a doubt, one of the greatest golfers to have ever played the game.
Not only did he win a host of tournaments and majors, but he also had a horrific accident and was still able to come back and win.
Ben Hogan was not a people person.
He was extremely serious about his job as a professional golfer, and he did not care about fans.
He was out there to make a living and to bring home a paycheck and win events.
Hogan did not care if he had the approval of fans. He just wanted to get his job done.
One interesting thing about how disliked Hogan was is that some of the best players in the game will tell you that Hogan was their favorite.
When you take away the fluff and the being friendly after a round of golf, the talent and work ethic of Ben Hogan is second to none.
If Hogan had not suffered injuries in the car accident he was in, chances are he would have won even more golf tournaments.
If you have the time to read some golf history and realize what Hogan was able to do, the story of his life is extremely interesting.
Although he may have made some sly remarks through the years, he was just trying to get his job done, and he did a very good job of it.
10. Sergio Garcia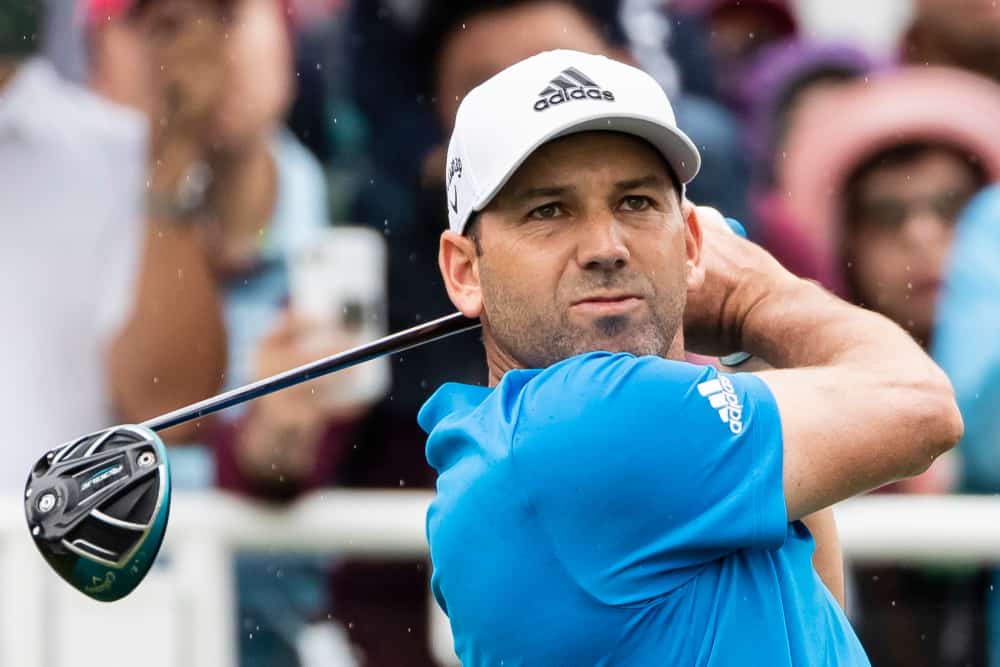 When Tiger Woods was in his prime, one of his main competitors was Sergio Garcia.
We saw Sergio compete week in and week out to try and beat Tiger, and many golfers really started to like him.
However, Garcia's putting was a wreck to watch.
He would hit these incredible shots and then three-putt.
Unfortunately, there is no nice way to say this: Garcia became frustrating to watch.
In fact, he lost many fans because he was so well-liked, but people couldn't watch him self-destruct anymore.
Overall, Sergio still has had a very successful career, but as time has moved on, he has gotten even more quirky.
When he started gripping and regripping the club 17 times before he could take the club back, many fans said he was too much to watch.
It's hard to disagree with this fact. Garcia made it difficult to watch him play at times, and because of that, he lost some of his fans.