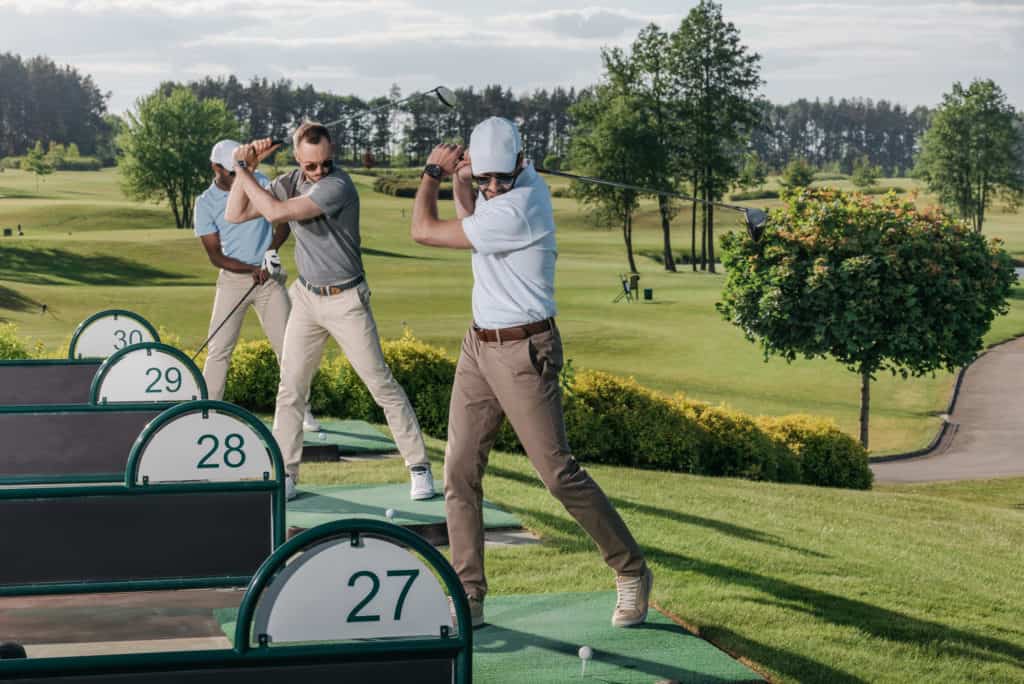 A golf league is a great way to keep yourself and your friends interested in golf.
With a golf league, you can make sure you have a set tee time on the calendar and a place to play each week.
Starting a golf league is also a perfect way to get your friends together on a weekly basis and make sure you see each other.
If you have struggled with finding open tee times or great deals for golf, it may be time to start a golf league.
If you are ready to start a golf league, take a look at our step-by-step guide to help you get started today.

How to Start a Golf League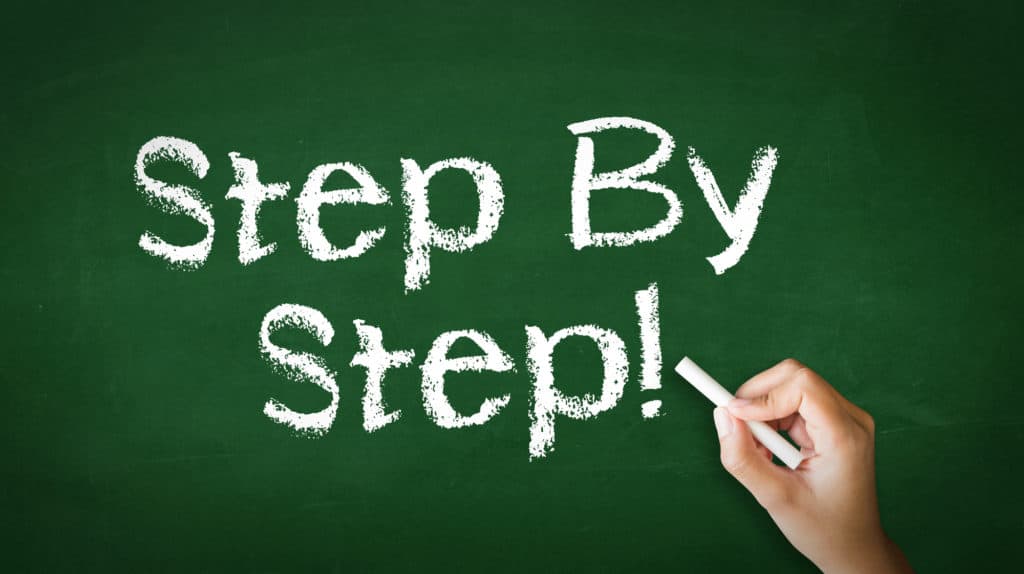 1. Contact Golf Courses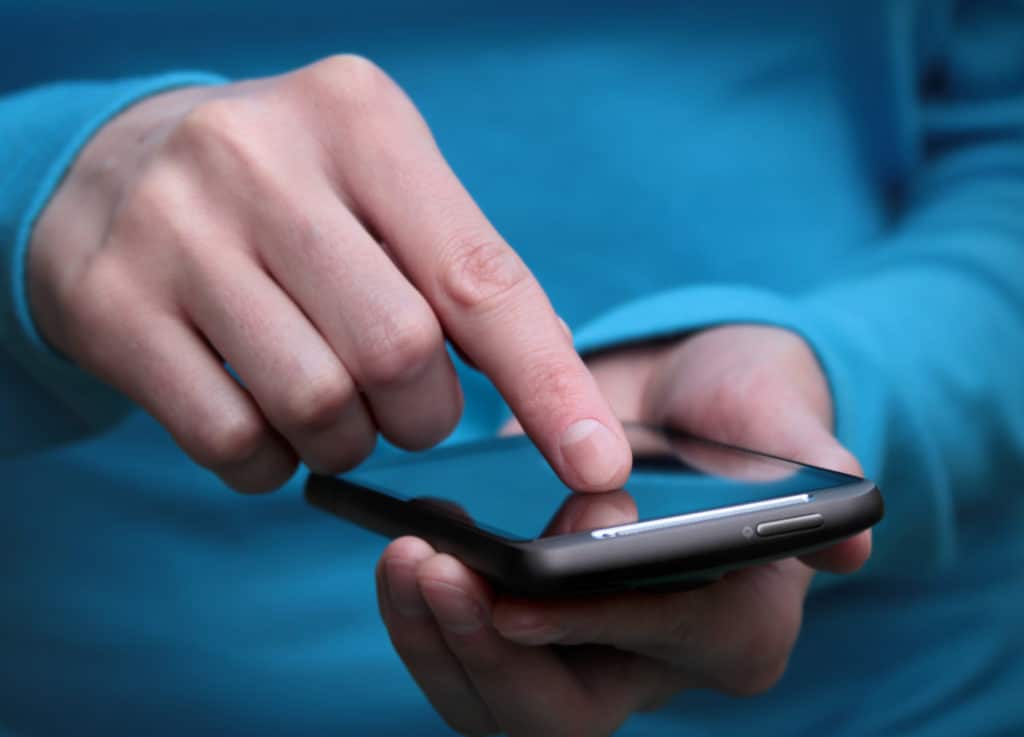 Unfortunately, you will quickly find out that there are quite a few initial steps in creating a golf league.
Luckily, once you get past these steps, you can enjoy your golf league just like the participants.
The very first step of starting a golf league is to write down a list of the golf courses in your area.
Traditionally, only public or semi-private golf courses are going to allow a golf league.
You can eliminate the private courses from your list.
Put these courses in order from your favorite to your least favorite.
We then suggest you start calling the course at the bottom of your list first and work your way to the top.
When you first start calling golf courses, you may not have all your questions together, and you may not get your point across properly.
You want to be warmed up and ready to close a deal by the time you get to your favorite golf course in the area.
You will need to talk to the staff of the golf course about quite a few different things.
Here is a great list of questions to ask the golf course when you are trying to set up a golf league.
1. What times and days do you have available?
2. What is the cost?
3. How many players can you accommodate?
4. Do you do scoring/player management?
5. Can golfers use the range?
6. Is there food and beverage on the course? Can that be added to the golf package?
7. What are the payment terms like?
8. How long is the golf season?
2. Decide on Best Time and Price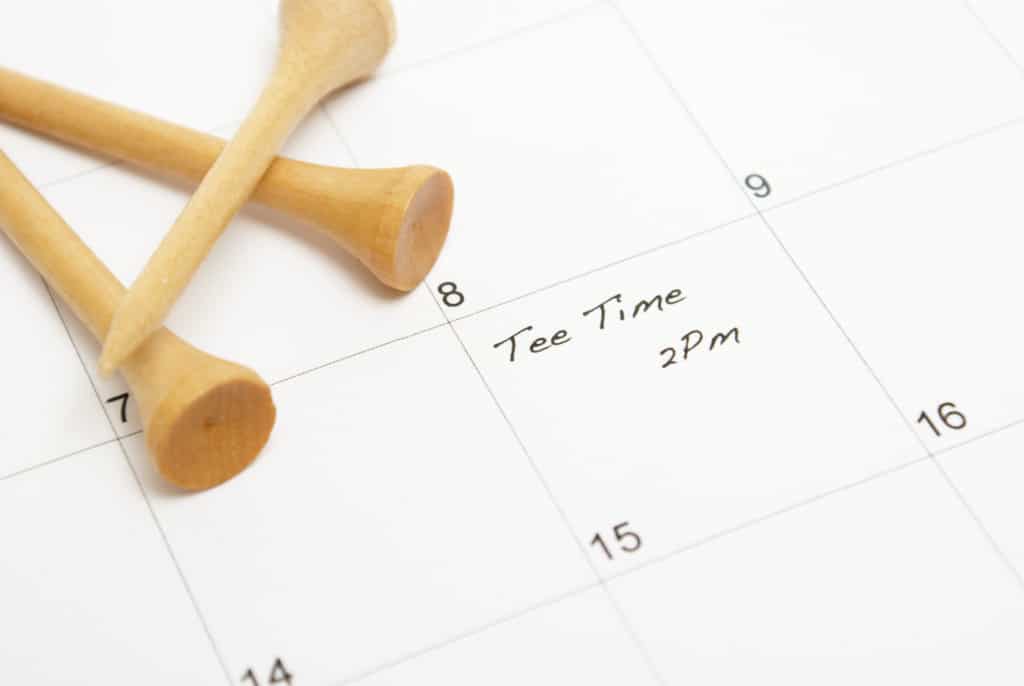 Now that you have a sheet filled with information from a variety of golf courses, you can start putting together the days and times that may work for your group.
First of all, pick something you think will work for the largest group of players.
If you pick a time on a Tuesday morning and all of your friends or league participants are still working, this is going to be a difficult league to fill.
Many golf leagues are on the weekend or later in the afternoons when golfers can come after work.
Sometimes the price of golf is going to depend on the day and the time.
You may have to find a good balance with this.
Most golf courses are not going to allow you to play on a Saturday morning or even a Friday afternoon.
These are usually prime times for a golf course, and they want to leave those times open for customers who will pay full price.
When you are in a league, you usually pay a discounted rate because of the fact that you are guaranteeing the golf course has a large group of players each week.
Many golf leagues are going to be on Tuesday, Wednesday, or Thursday afternoon.
3. Length of Season
Your next decision and consideration is going to be the length and the timing of the season that you want.
Some golf leagues will run all year, and others are just a few weeks.
Try to find out the type of time commitment the other players are interested in as well and choose something that works for everybody.
If you commit to a longer season, the golf course is often willing to give you a slightly discounted rate.
Most golf leagues will also depend on the weather as well.
Sometimes, if you decide to do a spring or a fall golf league when the weather may not be perfect for golf, you can get some great support and pricing from the golf course.
4. Put Players Together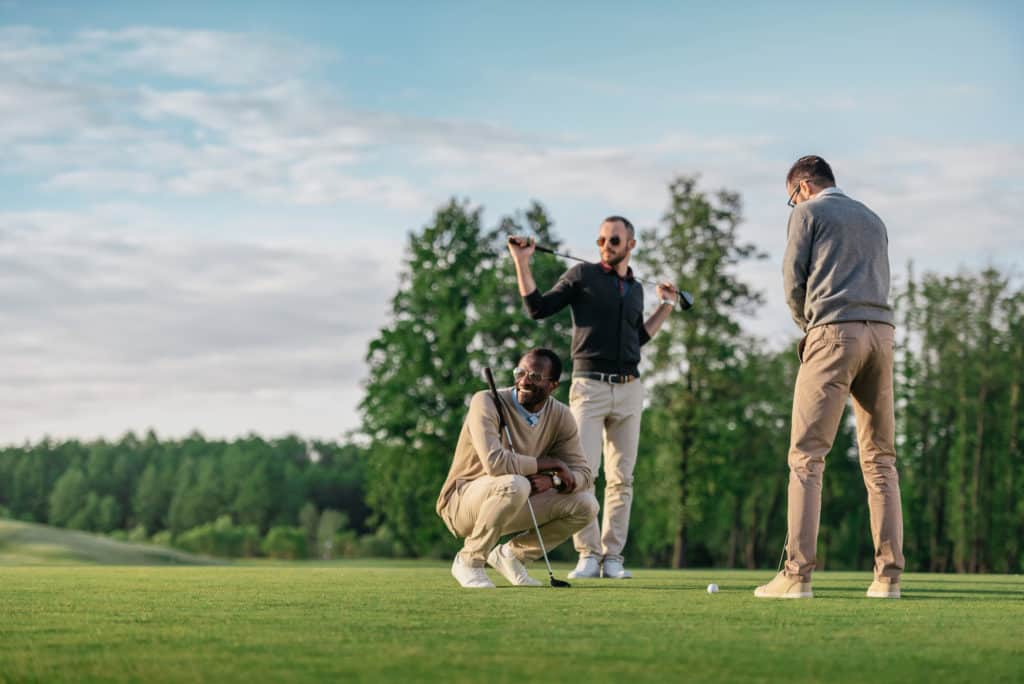 When you have the basic details of your golf league down, it is time to start gathering players.
Before you put too much work in, you will want to see how many people you can find who are interested in being in your golf league.
Depending on the number of people you find, you may have to adjust your format of play as well.
Make sure the people you choose to play in the golf league are serious about their commitment and that they will show up.
You will quickly notice how much trouble it will cause you each time you have to substitute a player.
Depending on the format you choose, it can really put a damper on the whole season if there are continual substitutes.
Make sure players understand the time commitment, the price, and how the money will be collected.
If this is your first year running a golf league, you may want to stick with a smaller group of people.
Chances are there are going to be fewer problems to deal with for a group of eight people compared to a group of twelve people or forty people.
Don't be afraid to ask another person for a little help if you are attempting to run the golf league completely on your own.
5. Choose League Management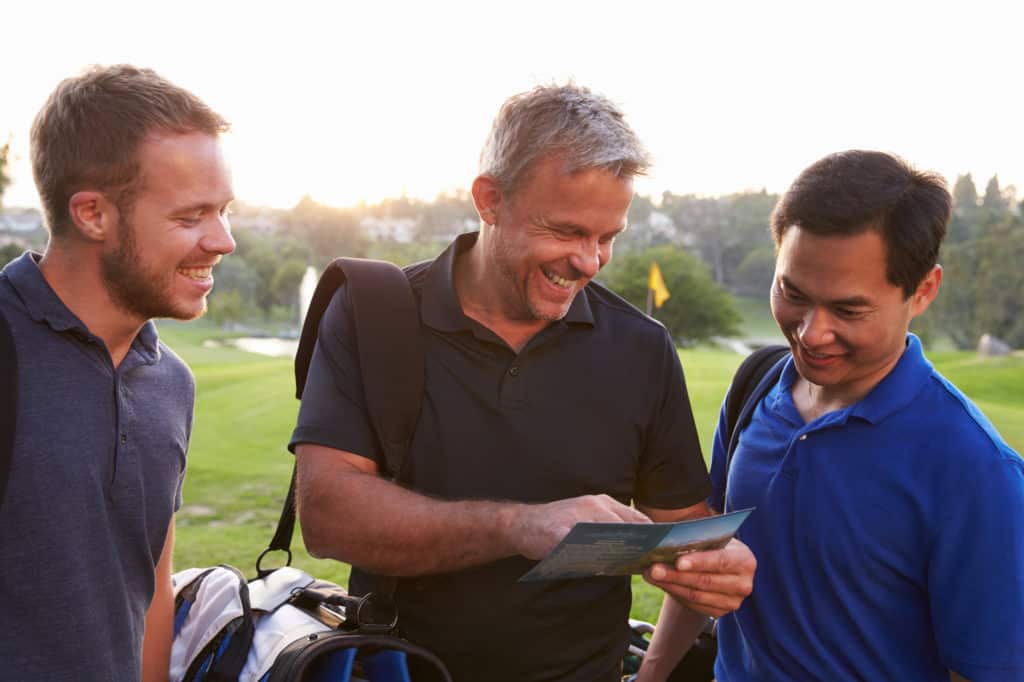 Many people will choose to manage their golf league completely on their own, but there are league management subscriptions that can help as well.
Sometimes the golf course where you are having your weekly golf league can help with scoring as well.
This usually depends on the size of your league and the availability of the staff.
If you are using a league management program or the staff at a golf club, there will likely be some additional costs involved.
These are to be expected, but you should make sure you incorporate them into the cost of the league for all golfers.
You don't want to be stuck footing the bill out of your pocket for the league management subscription.
One of the great things about going with a league management is that it can help with weekly sign-ups, cancellations, and scoring throughout the season as well.
If you can find something that works for you, this will probably save you quite a bit of time in the long run.
For a small group of eight or twelve golfers, you may just try to run it on your own at first and see how things grow from there.
6. Pick a Format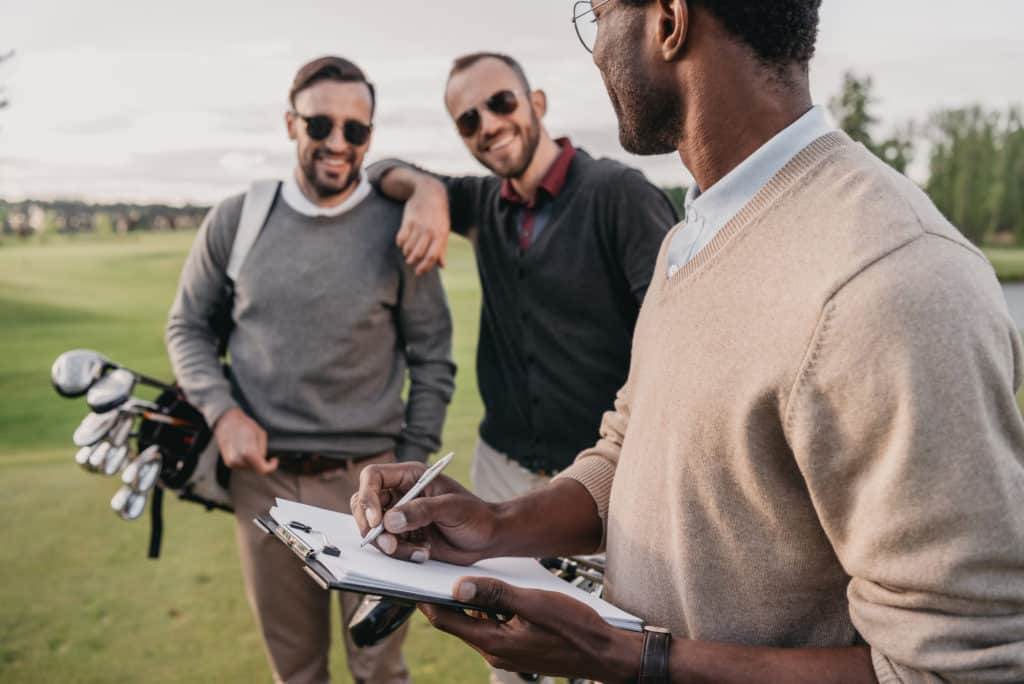 The format you choose for your golf league is going to depend on the types of players you have and the number of players you have.
The simpler the format, the easier the scoring is going to be.
The biggest thing you will want to make sure of is that you pick a format that is easy to complete even when there is a player or two missing.
There are going to be weeks during the league where several players are out.
This causes some serious problems when it comes to scoring and long-term point management.
Many leagues are done in a match play style where, at some point, you have a match with every other person in the league.
Other leagues are done as a stroke play tournament.
If all the golfers in the league are newer and just starting out in the game, then playing a scramble type format could be the best way to go.
Most of the time, you will play in a way that the groups are different each week.
This allows people to socialize with others and learn about different people in the group.
Sometimes golf leagues will be foursomes, and other times you may see a threesome.
Whatever format you choose for the league is fine as long as you are consistent, and you know you can follow through with it all for the duration of the season.
7. Decide on a Primary Mode of Communication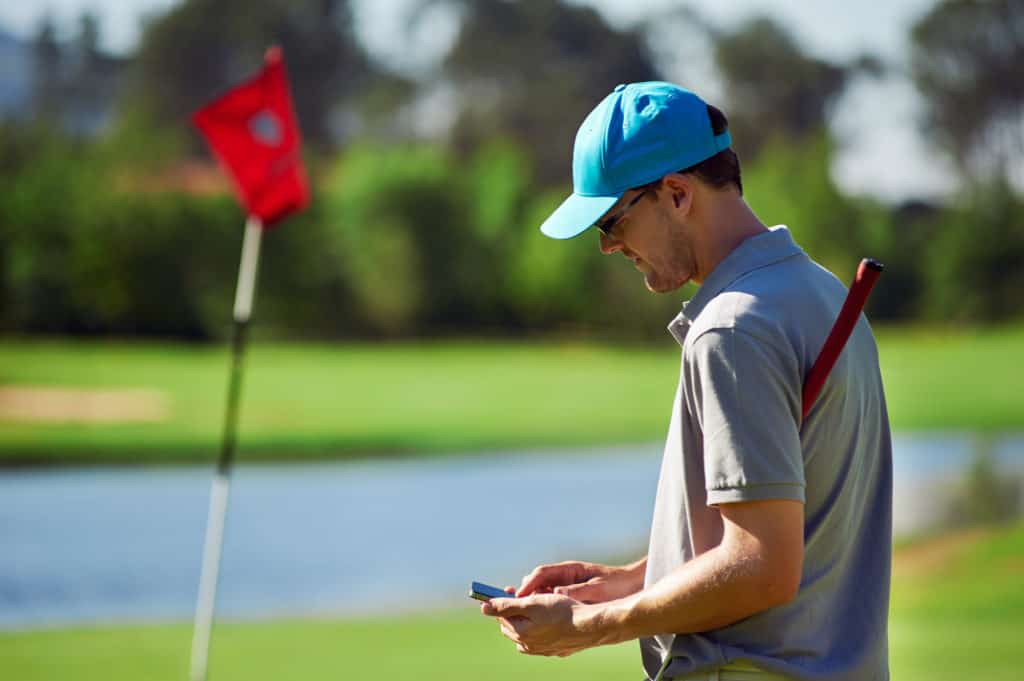 One factor many golf league managers forget is communication with the members of the league.
You will need to keep the lines of communication open, and when doing this, you want to encourage all league participants to contact you in one way.
You will not want to be getting emails, texts, and Facebook messages all at the same time from 40 different people.
See if there is an internal messaging system inside the league management program that you use.
If there is, you can certainly use that as it is a great place to direct all communication.
Another way to do this is to set up an email address that is used just for the golf league.
Ask all participants to email any questions or concerns to that specific email address.
They should know how to get in touch with you if needed, and you should have a master email list that allows you to contact all participants as well.
There will be issues that come up throughout the season which will need to be addressed, and this is the best way to make sure it happens quickly and efficiently.
8. Set Up League Rules
League rules are important.
The league rules will go beyond just the format of play.
League rules will focus on things like who can participate in the league, how you would get kicked out of the league, the deadline for withdrawals from the league, and lots more.
After you have run a golf league for a few years, you will find that your league rules will need to be updated and improved.
There are lots of things that will come up regarding rules and proper conduct, and they should be shared in a place where all golfers can see.
This is another great thing about having a league management software that will probably give you a place to store files.
Ensure that your league rules also include something about the dress code of the golf course you are playing.
It is sometimes a good idea to start your first league year with friends and friends of friends.
This way, you can make sure you have all of the kinks worked out before you open it up to a larger group of people.
9. Figure Out Payment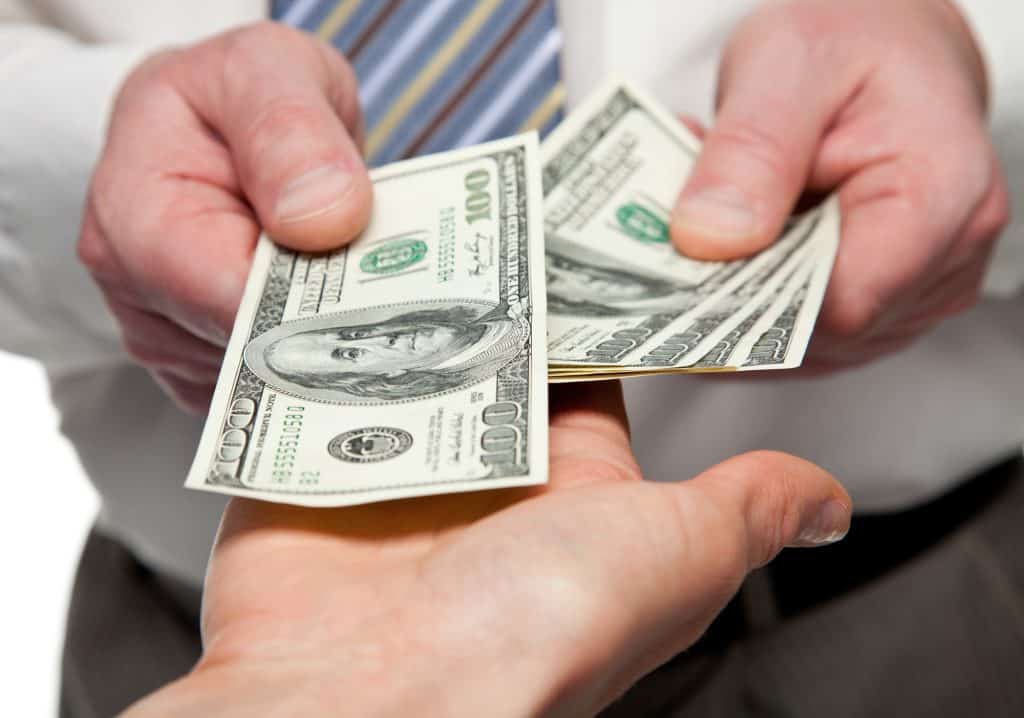 The payment for a golf league can be a bit tricky, and you will want to make sure you collect from players before you allow them to play.
Many golf courses will ask for the money up front before anybody comes out to play.
They may even require you to pay for the entire season at the beginning of the year.
You have to determine the total cost and how you will manage to pay the golf course.
It can be a bad idea to pay for it all yourself and not collect any initial money from your friends who are in the league.
People could drop out and not show if they don't have any money invested in the program.
Once they know they have money put down that they will be wasting if they don't show up every week, then they will be more likely to show up.
Another problem you will run into is that most golf courses will charge the full amount even if there are golfers who don't show up.
For instance, if you have twelve spots reserved but only eight show up, it's likely you will still have to pay for all twelve.
This is because you are getting a reduced rate, and the golf course had blocked out that time so nobody else could use it.
Make sure you consider tips and fees to the golf course staff as part of the total payment you collect from every player.
10. Play Golf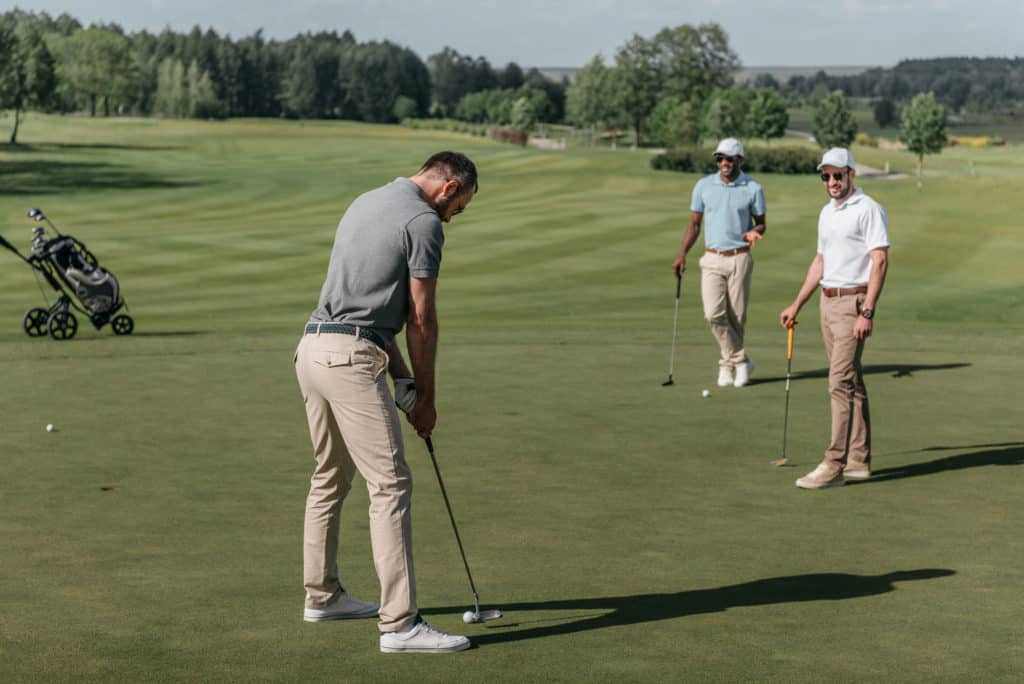 The last step to do is to play golf!
It will take quite a bit of time to get you to this point because of all the work you are putting in, but you need to learn to enjoy yourself now that you have made it to the day of golf.
Try to enjoy your round and handle all the issues or scoring demands after the round of golf.
While you are playing, focus on what you are doing and not what is going on in the league.
It is usually a good idea for the league manager to play in the first group.
As you finish, you can be ready to get scorecards and start the scoring process as the other groups come in.
Make sure that, as the league manager, you also set the pace of play and make sure the other golfers are moving along with you.
Running a golf league successfully can be a lot of work, but it can also be a lot of fun.