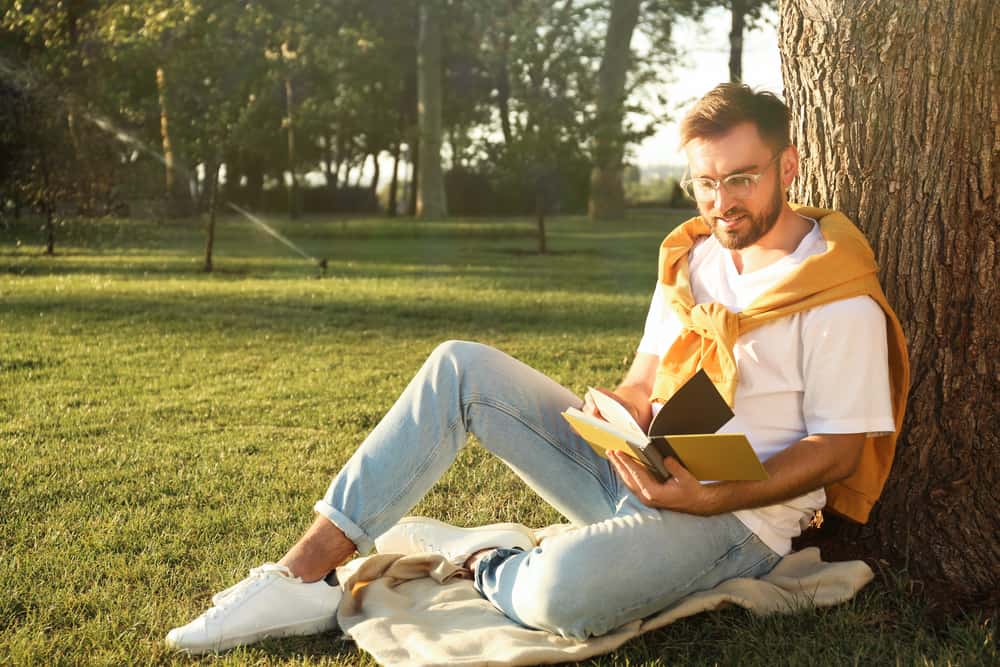 If your putting game is in a slump, you may be looking for some insider tips or information.
One of the best ways to do this is to read a book about putting.
There is so much instructional material on the market, and although golfers tend to enjoy videos and images, there are some really valuable books out there as well.
The great thing about golf books is that you will absorb the information at a slightly slower pace.
This gradual absorption really helps to ensure that you can make the necessary changes in your golf game.
If you are looking to increase your abilities as a golfer on the putting greens, we have three of the best putting books ever.
Reading these books will give you a much better understanding of what it takes to become a great putter.
After all, we all have the chance to be the best putter out there, but it does take a time commitment and a bit of effort.

Best Putting Book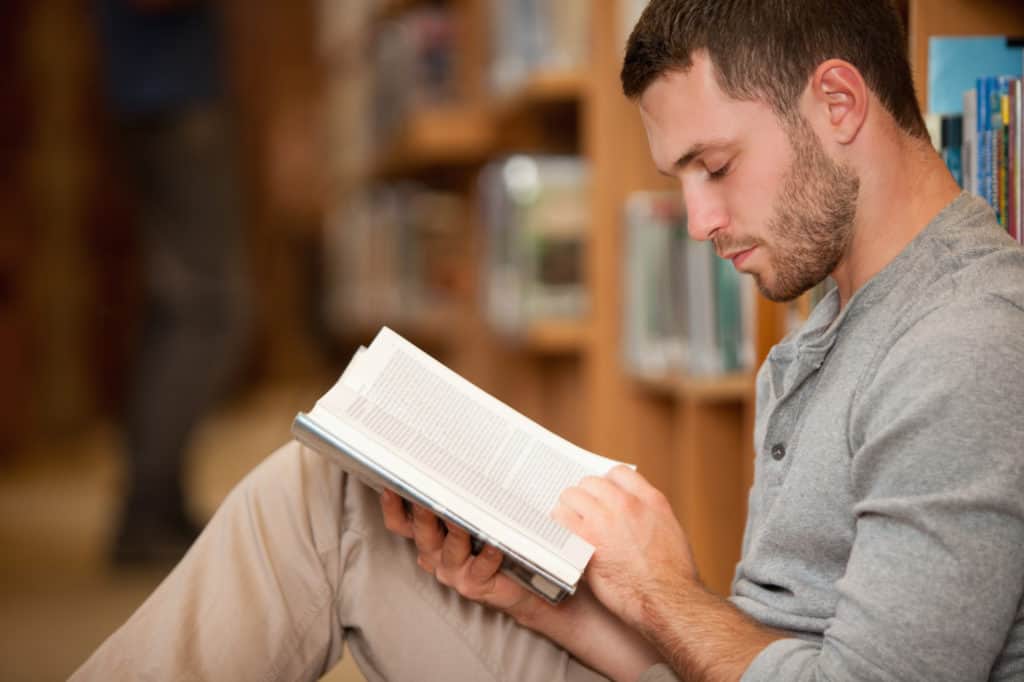 These three books about putting will change the way you think about putting and your overall mindset on the greens.
If you thought putting was simple or something that you couldn't really improve, think again!
1. Unconscious Putting: Dave Stockton's Guide To Unlocking Your Signature Stroke
Younger golfers may not remember the prime years of Dave Stockton's career.
Stockton is not just an incredible player himself, but he has become one of the best short game coaches that the game has seen.
When Stockton was winning week after week, one of the things that set him apart was his ability to putt.
You won't be the leading money winner on any tour without the ability to roll down a good number of your putts.
Since Stockton always seemed to be a natural in the area of the short game, it only makes sense that he would decide to write a book and share this knowledge with the rest of the golf world.
When his time on the professional golf tours ended, Stockton started coaching players like Phil Mickelson to help them with their putting.
Mickelson won the 2010 Masters, and he credited his superb putting to the tips and advice that he got from Dave Stockton.
These players have access to Dave Stockton because of their resumes and their abilities in the game.
Luckily, average golfers can get the equivalent of this access with the information published in this book.
The concept in this book is that each player has their own Signature Stroke.
We love the idea of focusing on the unique strengths of the individual player's game as opposed to trying to reinvent the wheel.
The signature stroke for golfers is supposed to be an unconscious thing, but it takes a bit more effort to learn to let this stroke out and use it.
Some of the strategies that Stockton will discuss in this book include visualization and a pre-putt routine.
If you watch professional golfers play, they go through the same exact routine before they take each putt.
This is not an accident.
The pre-shot routine for putting has everything to do with training your brain to repeat the same putting stroke after the pre-shot routine.
Stockton believes that putting is more of a mental game than a science game.
Certainly, there are people, like Bryson DeChambeau, who believe that putting is entirely scientific and mechanical.
Stockton thinks that, as long as you are in the right state of mind, you will not get caught in the concept of overthinking your shots.
Overthinking when putting will cause a player to be restricted and struggle to get the performance that they need.
One of the great things about this putting book is that it will work for golfers of any handicap.
Whether you play golf once a month or once a day, there are tips and concepts in Stockton's book that will change how you perform as a putter.
In addition to this unconscious putting idea, you will also get advice on reading greens and becoming a great short game player.
With all that Stockton has brought to the world of golf, it is important to take his advice and let it change and improve your golf game.
The more you can incorporate these strategies, the more of a chance you have of making better putts on the golf course.
2. Dave Pelz's Putting Bible: The Complete Guide To Mastering The Green (Dave Pelz Scoring Game Series)
If you ask the professionals, they will agree that Dave Pelz is a putting guru.
Dave Pelz's Putting Bible is a book that every serious golfer needs to have in their library.
There is so much information in this book that you will need to continue to refer to it as your career as a golfer evolves.
Dave Pelz's Putting Bible has been bought by more than 150,000 golfers, all trying to better their game and change the way they think about golf.
The putting bible that Pelz has put together is more than just a way to work on your putting game.
It is a complete guide from choosing equipment to making long putts.
The way that Dave Pelz thinks about putting is he says it is clearly the most essential part of the game.
Each hole that we play is going to require putting.
However, there is no chance to recover from a missed putt.
This makes the putt an even more critical part of the golf game to work on and practice.
Let's say, for instance, that you hit a driver that misses the fairway by a little bit.
Chances are you are in the rough, and you can change your approach shot to the green to compensate.
Therefore, the missed shot may have hurt you a bit, but it didn't directly impact your score.
If you miss a putt, it has a direct relation to the bottom line and the strokes that it costs you.
Putting is so essential to the game, and therefore, it deserves so much of our practice time and effort.
One of the things that golfers love the most about the Dave Pelz method is that the concepts are kept simple and easy to work with.
If you are new to the game and worry about adding too much technical jargon to your swing and your routine, then Pelz is the way to go.
Overall, he knows how to appeal to players of any level and help them understand what it takes to get a lower final score.
Dave Pelz is not new to the world of putting and helping players become better at the game.
In the past, he has worked with Jesper Parnevik, Tom Kite, Vijay Singh, and others to get their golf games in check.
One of the things we like about this book is the way that the information is organized.
You will notice that each section is split so that the information is much easier to digest, and you can work on one section at a time.
The sections have pictures, charts, and photos to try and make the information easier to understand and digest.
You can revisit this Putting Bible over and over again.
You go through some golf books one time and then never revisit them, but the Putting Bible is a resource that you can use forever.
When it comes to trusting what Pelz says about the putting game, you don't need to question his knowledge.
Pelz is a former NASA physicist, and he created the World Putting Championship.
In addition to Dave Pelz's Putting Bible, he also has the Short Game Bible, so if you combine the two, you will have a wealth of information to try and better your game.
This book has been around for more than 20 years, but it is still considered one of the best around.
Anytime something in the golf business makes it this long, you have to know that it is an excellent resource for players.
If you are ready to take your game to a different level and understand more of what golf is really about, this is the book to do it.
3. Putting Out Of Your Mind
Our first two choices for the best golf books for putting focused a bit more on the technical side of things.
Even though Stockton does incorporate the mental game into his strategies, nobody does it quite like Dr. Bob Rotella.
Rotella has become known as the mental golf expert.
Certainly, his concepts are widely used, and they help people understand the correlation between the mental game of golf and the physical game.
Golfers who haven't quite figured out the correlation between the mental and physical game will struggle to score and get their game to another level.
Truly, to become great at golf, you will need to know how to think and how to prepare your mind for a round.
Putting Out of Your Mind is a book that is useful for all golfers.
It does not matter if you are a low handicap golfer or a high handicap golfer, you can learn to implement Rotella's strategies into your game.
The strategies in Putting Out of Your Mind have been used by PGA Tour Professionals to get the most out of their putting game as well.
What we like the most about the Rotella books is that they are shorter and to the point.
You will read a chapter and be able to take the exact information you need from the writing and apply it to your game.
You won't feel as though you have just read a chapter of fluff explaining things that you may have already known about the game.
Instead, you get a clear concept with actionable steps for applying it.
You will find yourself going back to this book repeatedly to see if you can absorb more of the information and implement it in your golf game.
If you find that the Putting Out of Your Mind book is a good one for you, then there are many other Rotella books that could also give you some facts and information that could help your mental game.
When it's time to take your game to the next level, this is the way to do it.
Are Golf Putting Books Worth It?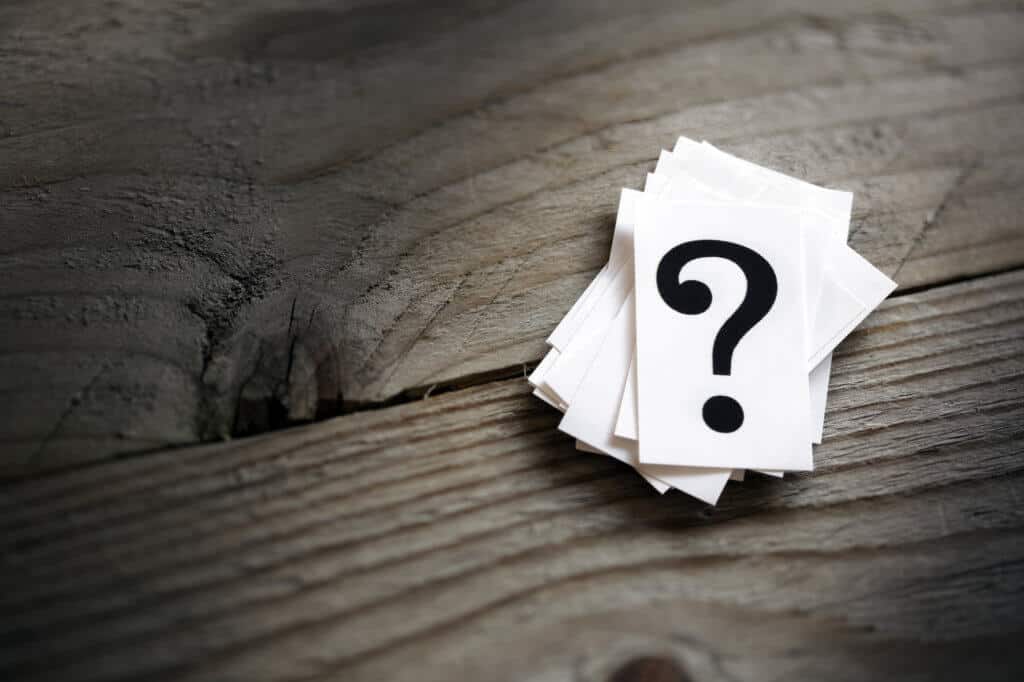 Putting is the easiest part of the game of golf to practice.
Whether you are at home, in your office, or away on vacation, you can always find a way to practice putting.
However, if you also want to get better at golf, you must be conscious about how you are practicing your putting.
Taking a few strokes with a putter on a carpet is really not all that effective.
Instead, you are better off learning how to improve either your speed, distance, or direction.
In other words, try to be more conscious about how you practice before you simply assume that practice will make you better.
One of the best ways to learn how to practice effectively is to read about drills and concepts in the putting books on our list.
We can assure you that the time spent working on reading and implementing these strategies will pay off and help you become a much better putter.
How Do I Know If I Need To Work On My Putting?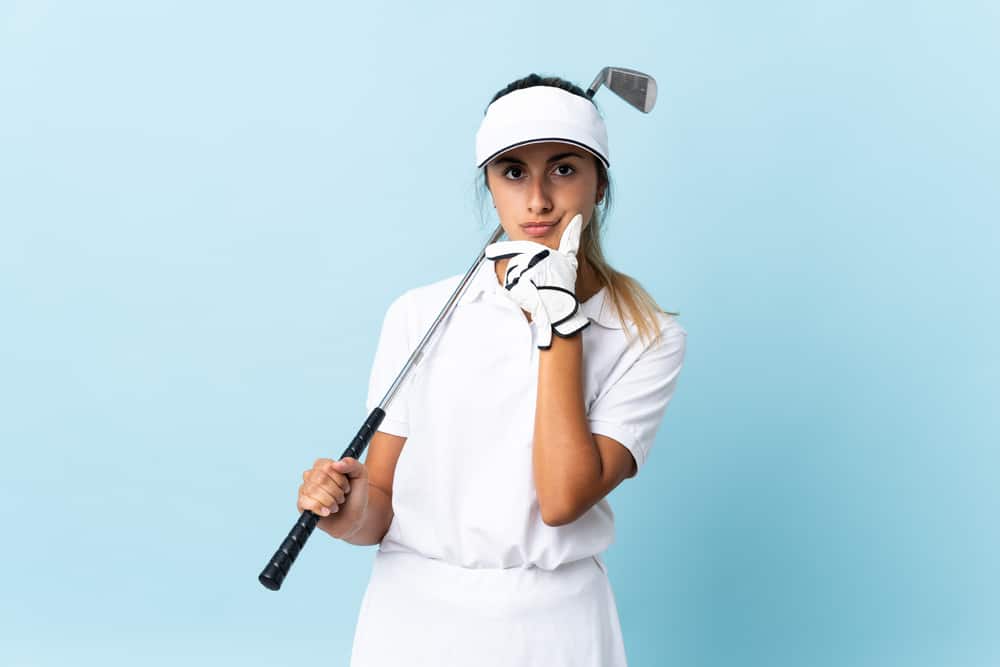 Sometimes it is obvious that you need to work on your putting game.
You will find that you three-putt all the time or simply struggle to make a three-foot putt.
Whatever it is, there are times when putting issues are obvious and times when they are not.
This is the exact reason all golfers should start keeping track of their scores and stats.
When you set your scorecard up for your next round, make a space for fairways hit, greens in regulation, and putts per hole.
There is room on the scorecard to do this, or you can also use an app to keep track of everything.
However you plan on doing this, the most important thing to do is to start to analyze the number of putts that you take in a round.
If the regulation for each hole is two putts, that would be 36 total putts per round.
Most amateur golfers will have forty or more putts during a round of golf.
Think about what your score would look like if you could get closer to 30 putts.
The great thing about putting is that there is nothing preventing this from happening.
It is simply a matter of you adding a little effort into your game to be able to lower the number of putts that you take in a day.
Should I Take A Putting Lesson?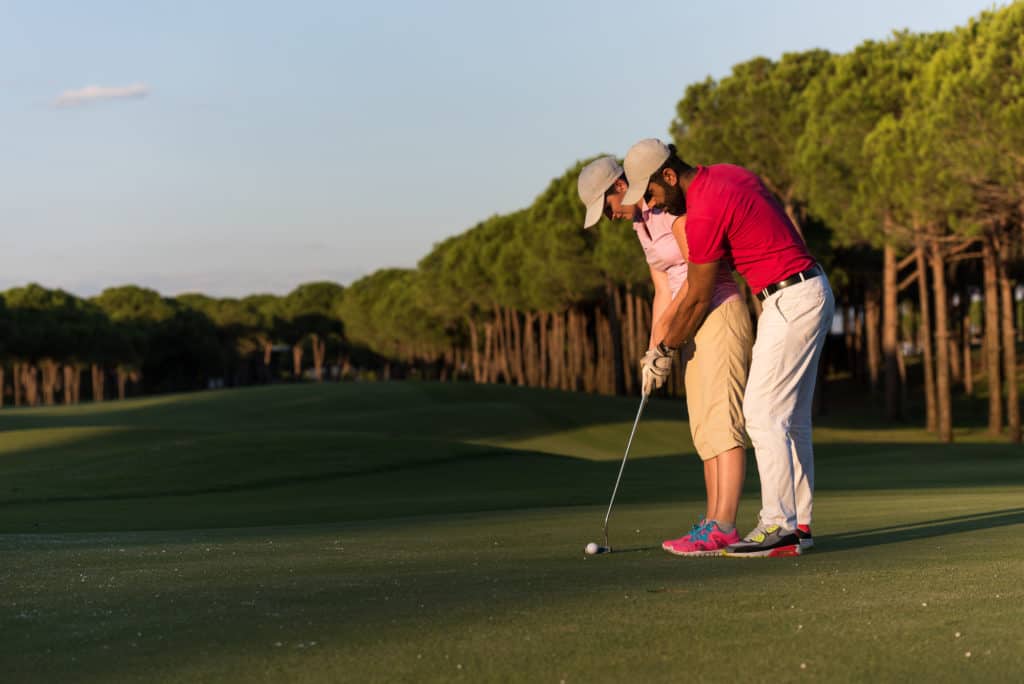 When you start struggling with your putting, one of the best things to do is to take a putting lesson.
If you take a putting lesson, you can quickly narrow down the issues that are causing the problems with your stroke and make the necessary adjustments.
However, some people think that it makes more sense to try and learn more about their putting game on their own.
Instead of following what the professional has to say, they would instead figure out these issues on their own.
Taking a putting lesson is an intelligent choice, but purchasing a golf putting book and continuing to return to it for information year after year is possibly a more valuable option for your game.
Keep in mind that the more time you spend working on your putting, the more enjoyable the next round of golf will be.
Even professionals know that they can never work on their putting game too much.
Conclusion
Hopefully, you feel as though these books could help make a real difference in your golf game.
Becoming a great putter has everything to do with understanding and investing your time.
If you can learn how to take the concepts that you learn in the books and apply them to your game, you will see immediate improvement.
The quickest and easiest way to get better at golf is to work on your putting.