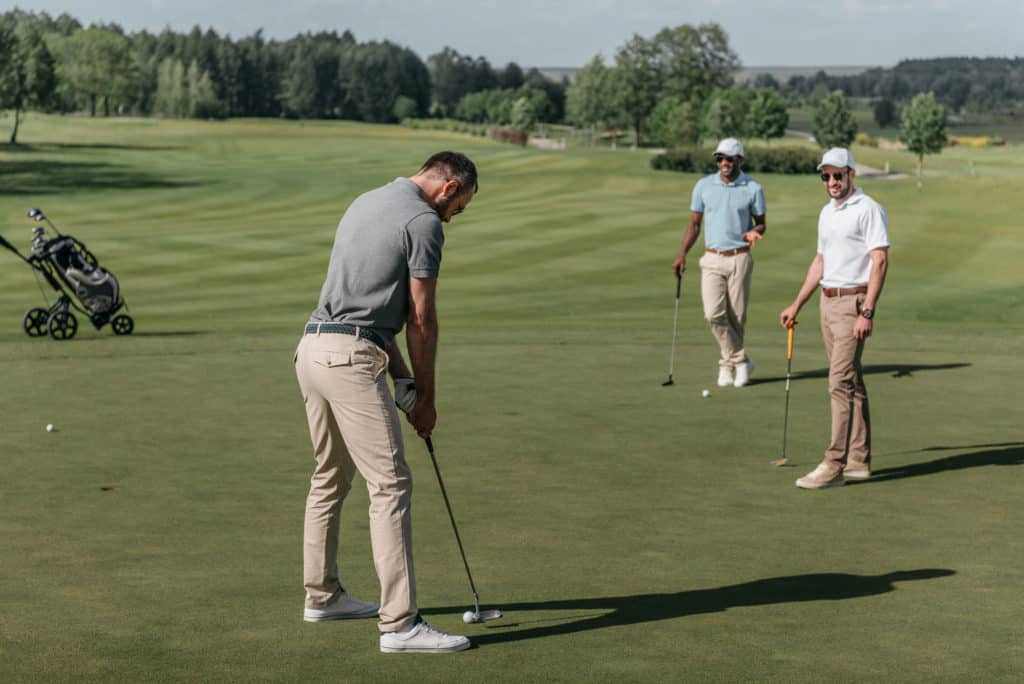 If you think that the only game to play in golf is to hit the ball from the tee to the hole, you are wrong.
There are so many different games that golfers play within the game of golf.
If you need to spice up your Saturday round with your friends, adding in a little side game is a great idea.
In this guide, we will explain what greenies are and a few other ideas to make golf even more fun.

What Is A Greenie In Golf?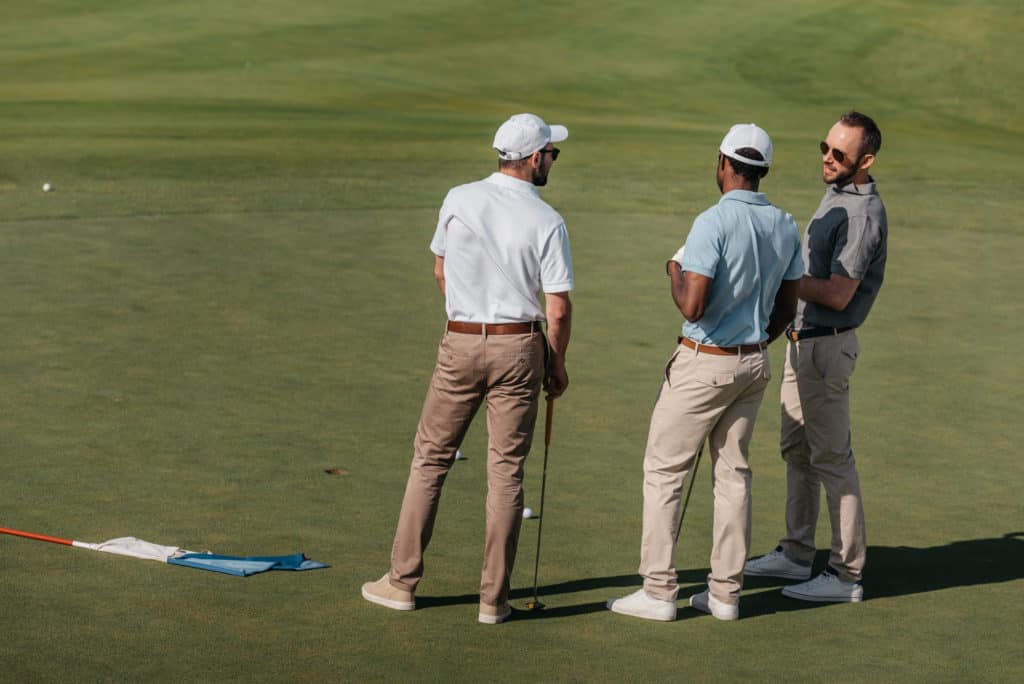 A greenie is a side game played during a typical round of golf.
This game rewards players who hit their ball on the green.
Here is some more information about how to play and calculate greenies while playing golf.
Step 1: Who Can Play
The first step is to determine who is eligible to play.
Luckily when calculating greenies, there are no handicaps involved.
This helps to make sure that players of all handicap levels can compete.
One could argue that lower handicap golfers have better odds in this game, but you may be surprised how it generally works out.
Many higher handicap golfers tend to get their shot close on a par three because they are used to hitting shots of this length.
All players in the group can play, you can play greenies with 2, 3 or four people.
Step 2: Place a Bet
All players that are getting involved in the game decide to place a bet.
Of course, placing a bet is not entirely necessary.
Golfers can play for money, they can play for a drink after the round, and they can play for bragging rights.
If you don't plan on betting money, at least plan on bragging rights!
Step 3: Players Hit Their Shots
The greenies only count on par-three golf holes.
This is the only time during a round that players are hitting the same green from the same teeing area.
Greenies don't work on par fours or par fives because everybody is playing the game differently.
Each player hits their shot on par three, and everyone will pay close attention to where the balls land.
Step 4: Calculate Scores
To be in the running for a greenie, a player has to have their shot on the green.
If you end up very close to the hole, but you are not on the green, then you are out.
When you approach the green, you will have to determine who is closest to the hole and on the green.
Then everyone will play out the rest of the hole.
If the person who was closest to the hole made a par, they are the winner of the Greenie.
This player is the winner of this Greenie and collects the money from the other players.
You may want to calculate who gets the money at the end of the round; otherwise, there could be a lot of back and forth transactions going on during the round.
Sometimes on a par three hole, there will be no players that land on the green.
If no players land on the Greenie, the bet usually gest pushed to the next par 3.
Another issue that can occur is when the player that is closest to the hole ends up bogeying the hole.
This will again cause the Greenie to carry over to the next par 3.
Example of a Greenie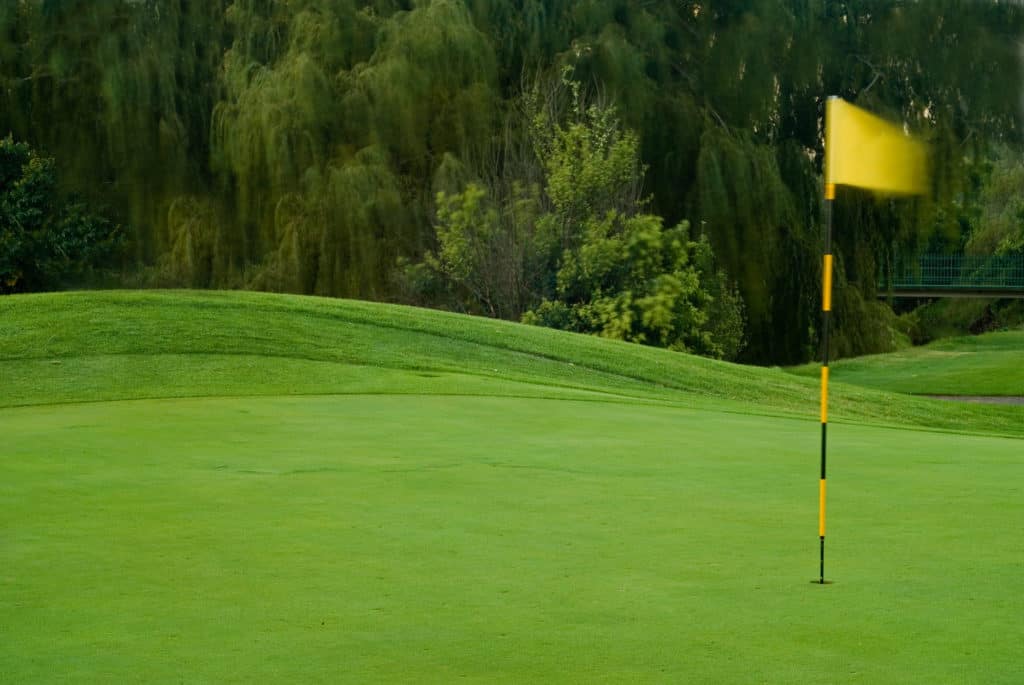 Here are a few examples of how a greenie would be played out in the course of a typical round.
Situation A
All four players hit their ball on the green.
Player A is closest to the hole.
Player A makes a par.
Player A gets a greenie and collects their winnings from the other three players.
Situation B
All four players hit their ball on the green.
Player B is closest to the hole.
Player B makes a bogey.
No greenie is awarded, and the bet will be doubled on the next par 3.
What Are Sandies?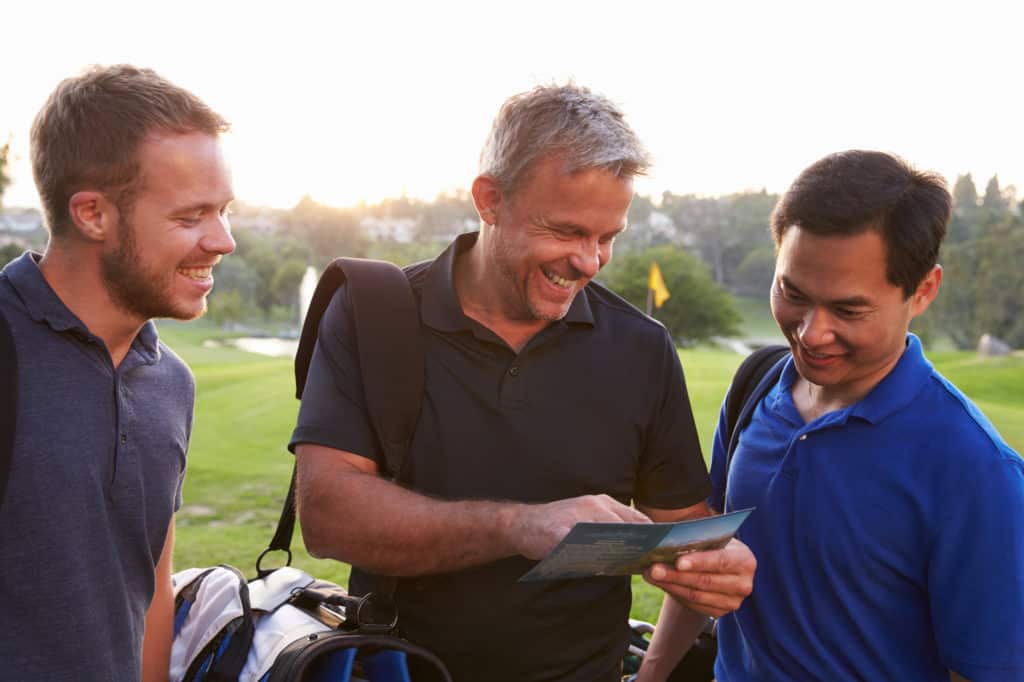 If your group likes playing greenies, then they may enjoy adding sandies as well.
When you start adding all of these games to a round of golf, make sure you have one official scorekeeper.
The scorekeeper's card is going to have lots of markings and information that explains where everybody stands at any given time.
There are several different ways to play sandies.
You can discuss with your group the way that makes the most sense for the skill level of the players in your foursome.
In general, you will have to be in the sand at some point during the hole, and you will have had to play the rest of the hole well.
Here are a few of the ways you can play sandies.
Players receive a Sandie if they made par and were in the bunker at some point during the hole, this could be a fairway bunker or a greenside bunker
You can also play double and triple Sandies; if a golfer ends up in the fairway bunker, the greenside bunker and then gets a par, they would get a double Sandie. You have to decide this before you start the hole to make sure everybody is ready to pay out on these bets.
The process for playing Sandies is very similar to playing greenies.
You must decide the value of a Sandie before the hole starts; if you don't do this, you cannot add the Sandie in at a later point.
When playing Sandie's, players do not pay out each time that one occurs.
After the round is complete, all the Sandies and greenies will be calculated and then added up to pay the players.
What Are Barkies?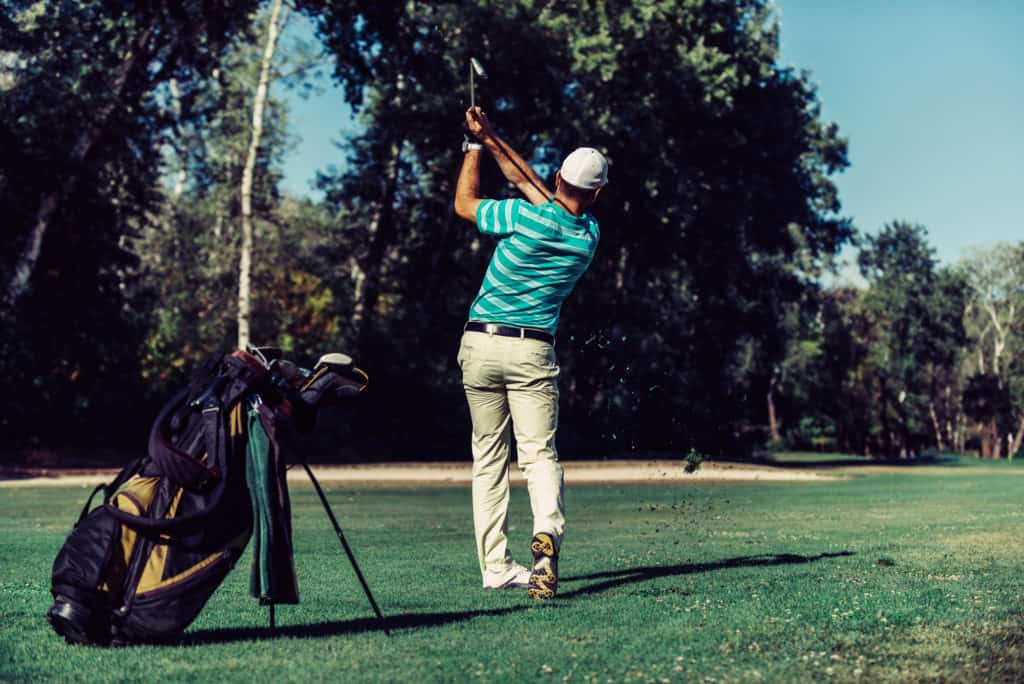 Another less popular side game to add is barkies.
Barkies are for golfers that hit a ball into the woods, and it hits a tree, and they are still able to make a par or less on the hole.
The reason that barkies are not more popular is that they are much less common than Sandies and greenies.
You may not have this occur more than once an entire round, so it makes it much less fun.
Why Do Golfers Play Side Games?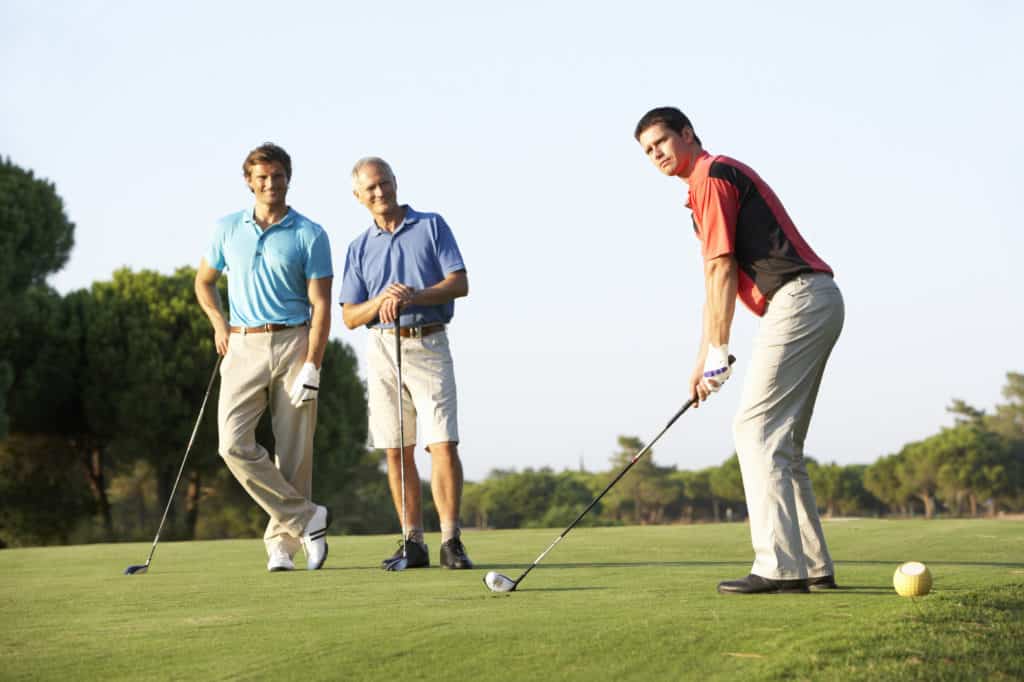 Golfers play side games to help them focus on their game.
For most players, when a shot matters, they will focus and play much better golf.
Side games will make a player think about what they are doing and try to complete their golf shot to the best of their ability.
Side games are fun, too, because they do not require complicated handicap calculations.
It does not matter if you are a five handicap or a fifteen handicap; you have a chance to earn greenies or sandies.
In fact, some people will argue that higher handicap players have the potential to earn more sandies during a round because they miss more greens.
Some other familiar side games that you will see players participating in involve counting the number of birdies and the number of putts.
There may be a bet on the lowest putts and most birdies.
The most important thing is to set the value of each of the bets before the round starting.
How Do Handicaps Affect Golf Matches?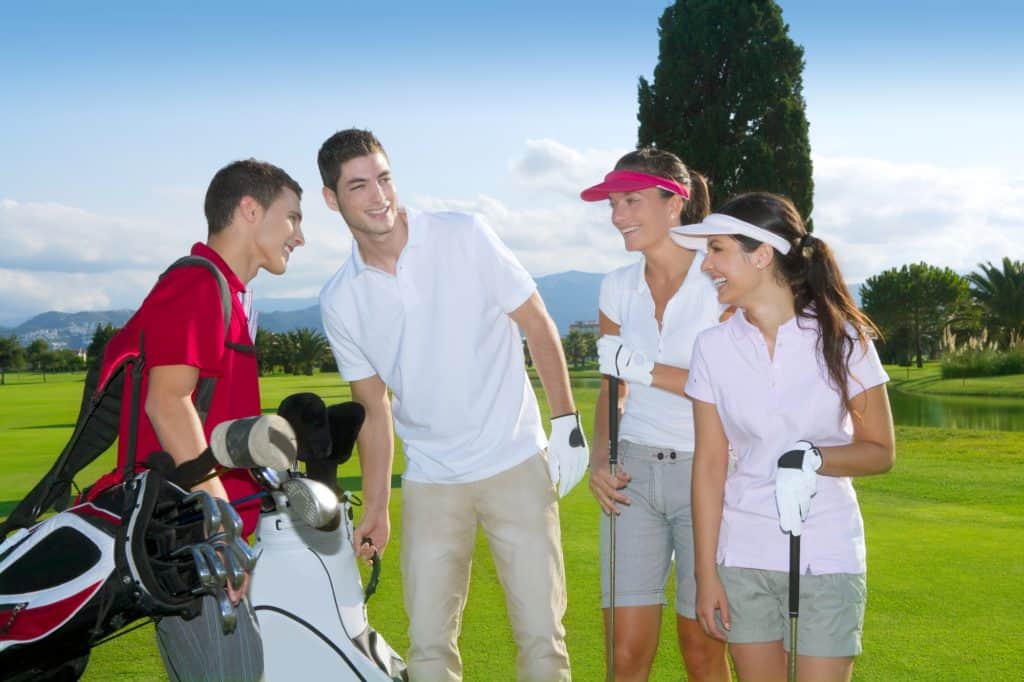 As we mentioned, the side games are great for golfers that don't have handicaps or don't want to use their handicaps to calculate a match.
If you do know what your handicap is, you open the doors to a wide range of different matches that can be played.
The reason handicaps are so significant is because it is not fair to expect a 27 handicap to par the same hole that a seven handicap can par.
However, if a seven handicap has to par that hole and a 27 handicap has to make a double bogey, the matches can get interesting.
Handicaps are only as good as the honesty of the golfers that are recording the scores.
If players don't record their accurate scores, then they may end up having a false handicap.
This will not only make matches unfair, but it will make them a lot less fun.
In these situations or when players don't want to play a shot for shot match, the side games are a great way to keep some action on the game still.
Regardless of what type of side game or match you like to get into on the golf course, remember that you don't need to play for large dollar amounts.
Most commonly, players will set the greenies or Sandies at about .25 cents each.
When you leave the golf course with an extra dollar in your pocket, it is more about pride and confidence in your own game than the money.