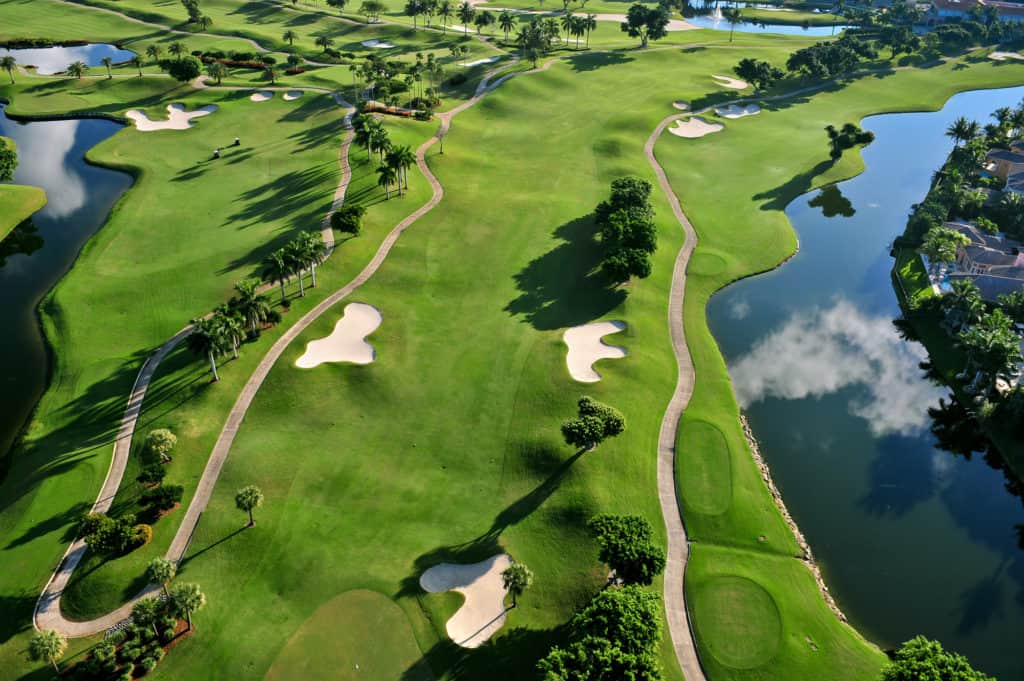 One of the biggest deterrents to the game of golf is the time it takes to play.
People are busy, and they have lots going on in their lives.
Thinking about spending hours and hours on a golf course is sometimes not a reality.
In this guide, we will help you see how long it should take to play golf so you can get a better idea of the time commitment involved.
There will be individual variations based on playing private or public courses, but these are good general averages.

How Long To Play 18 Holes With A Cart?

It will take anywhere from 4 to 4.5 hours to play a round of golf with a cart.
This number will change depending on what type of golf course you are playing.
It can also depend on the number of people in your group and how busy the golf course is.
You may also notice that a group with four thirty-handicap golfers will move a little slower than four scratch golfers.
Some factors related to the pace of play are easy to control and others you will have no control over.

How Long Does It Take To Play 18 Holes Of Golf With 2 Players?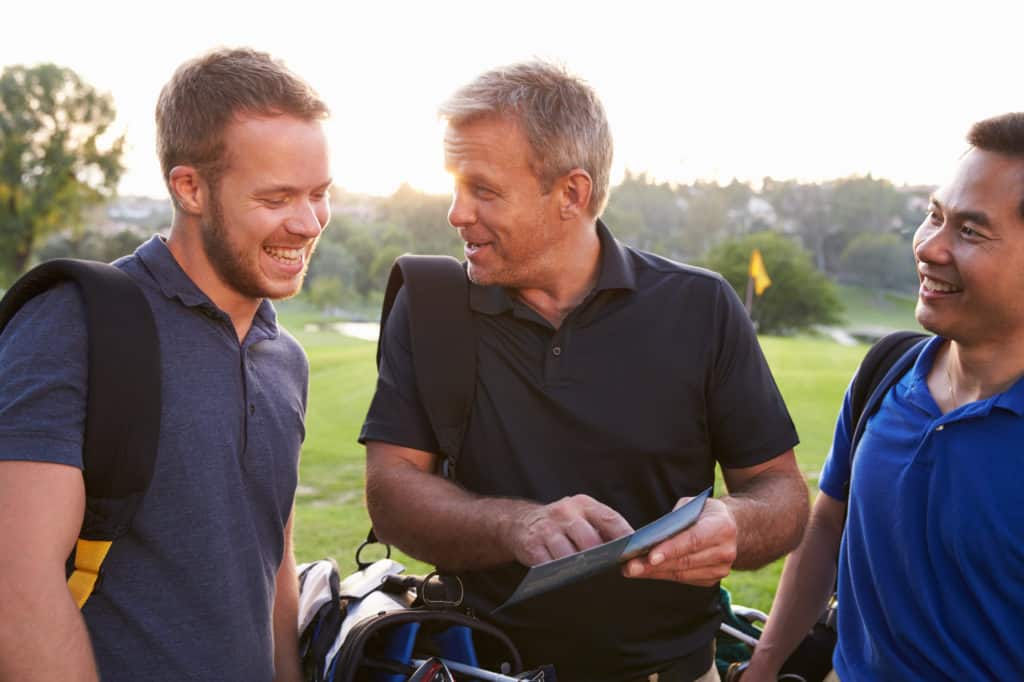 Playing 18 holes of golf with two players should take about 3.5 to 4 hours.
Playing with only two players is a great way to get around the golf course, but there is a downside to this.
If you are teeing off at a time that there are a lot of foursomes in front of you, it will slow you down considerably.
It's easy to pass through one group if you need to.
It's completely different to try and get through eight foursomes in front of you.
This is why many people like to make sure they have a foursome of players.
It makes the pace of play more consistent instead of so much waiting on the people in front of you.

How Long Does It Take To Play 18 Holes Of Golf With 4 Players?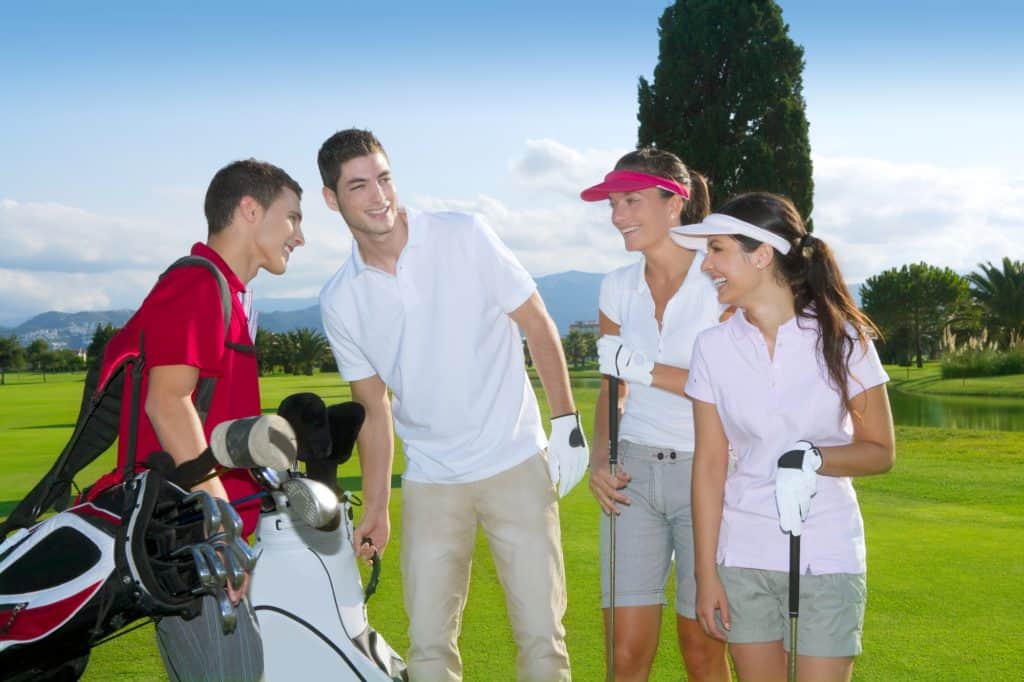 It will take about 4-5 hours to play eighteen holes of golf with four players.
Many people thinking that walking while playing will take much longer than playing with a golf cart.
Fortunately, this is not true.
When walking, you can take a direct route to your golf ball at all times.
When using a cart, you have to park away from certain obstacles and bring a few clubs with you.
There is always a player that needs to move the cart up by the green, even when this is not convenient with where your golf ball is.
Walking helps you take a more direct route through the golf course.
As long as you walk at a moderate pace between shots, it should not take longer to play golf while walking than with a cart.

How Long Should It Take One Person To Play 18 Holes Of Golf?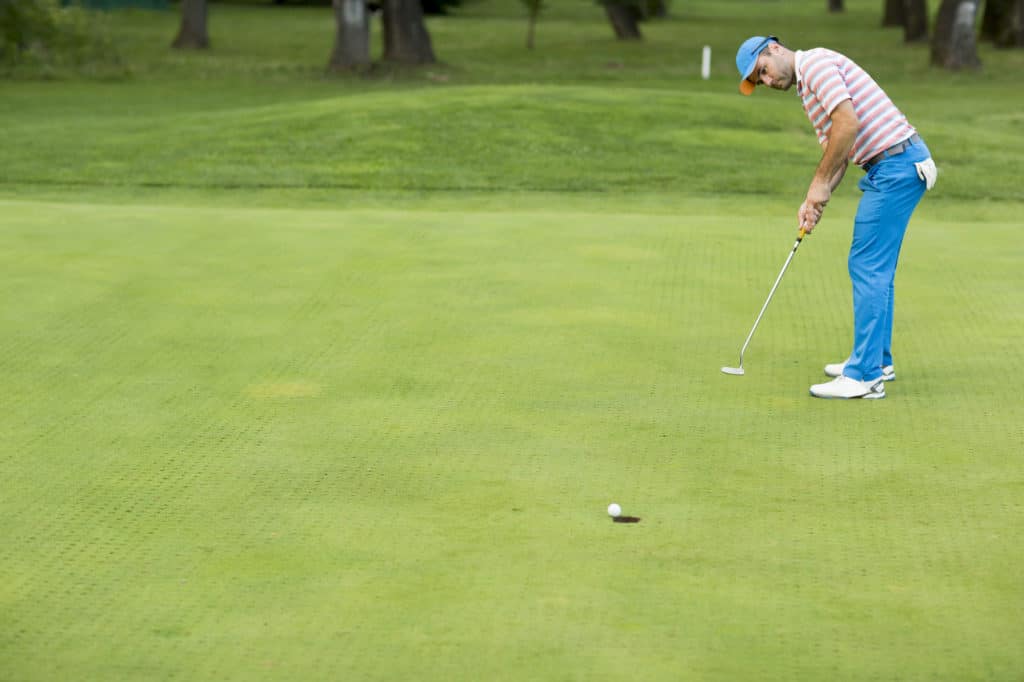 One person can get around a golf course quite quickly in three hours or less.
You would need to be the first person out for the day, so you have no other golfers in front of you.
A single trying to play behind a foursome will be very frustrated with the waiting required between shots.

How Long Does It Take To Play 9 Holes Of Golf?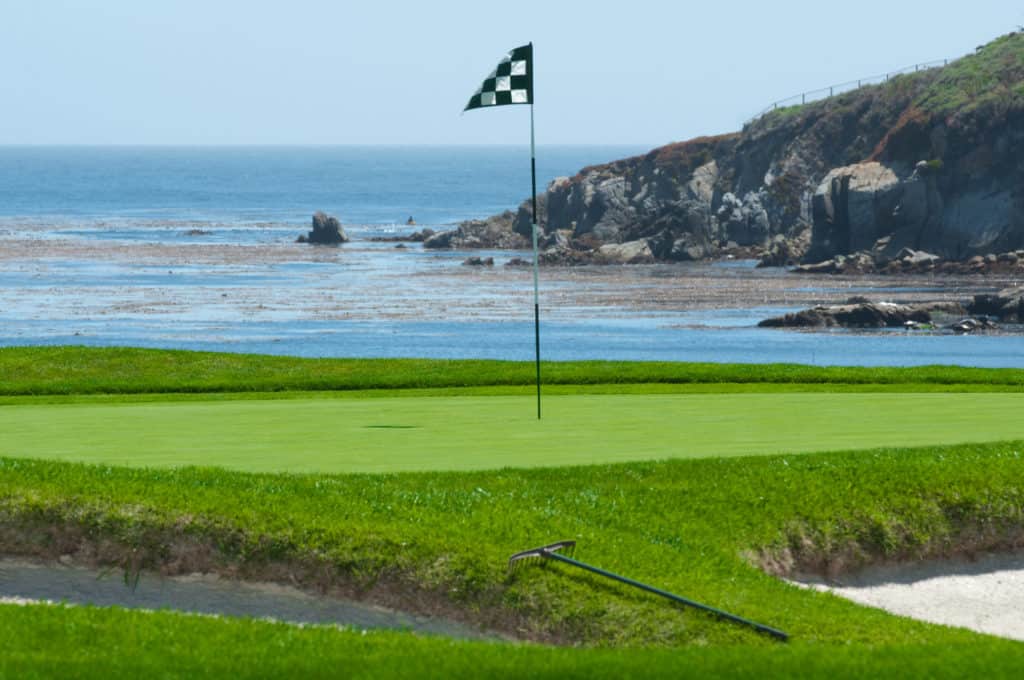 Playing nine holes of golf will take approximately two hours.
If there are a lot of people on the golf course at the time, it can increase to about two and a half hours.

How Long Does It Take To Play 9 Holes Of Golf With A Cart?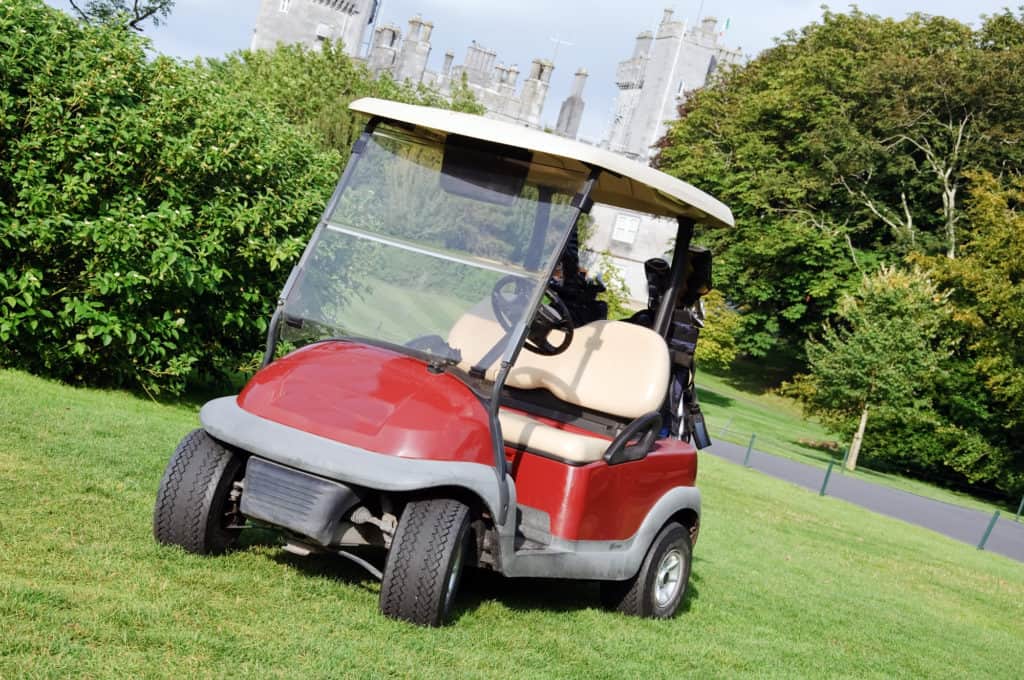 It will take about two hours to play nine holes of golf with a cart.
If you happen to have no golfers in front of you, sometimes it can take just under two hours.
This would be considered an excellent pace of play.

How Long Does It Take To Play Executive Golf Courses?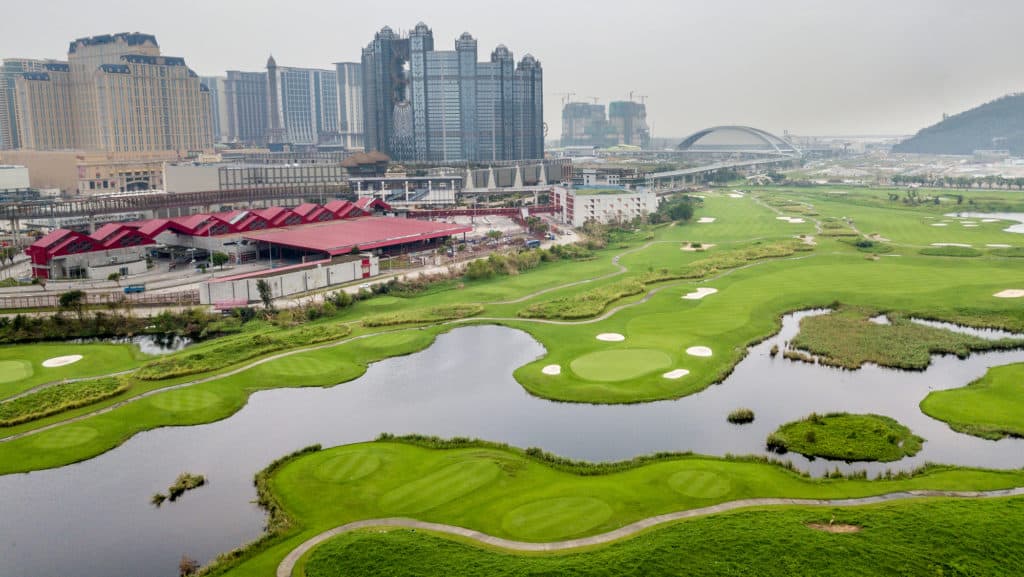 Executive golf courses tend to have all par 3's or sometimes a mix of par 3's and par 4's.
Since the courses themselves can be a bit different, the playing times will vary.
For the shorter executive golf courses, you will be looking at about two hours.
The longer executive golf courses my be closer to three hours.
The only problem you will run into on these types of courses is the non-golfer/beginners.
Many people try to learn the game on an executive course so that they can keep the game a bit more manageable.
If they have learned to keep up the pace of play and move forward, this is not an issue.
However, some have not learned this as of yet.

How Long Does 18 Holes Of Mini Golf Take?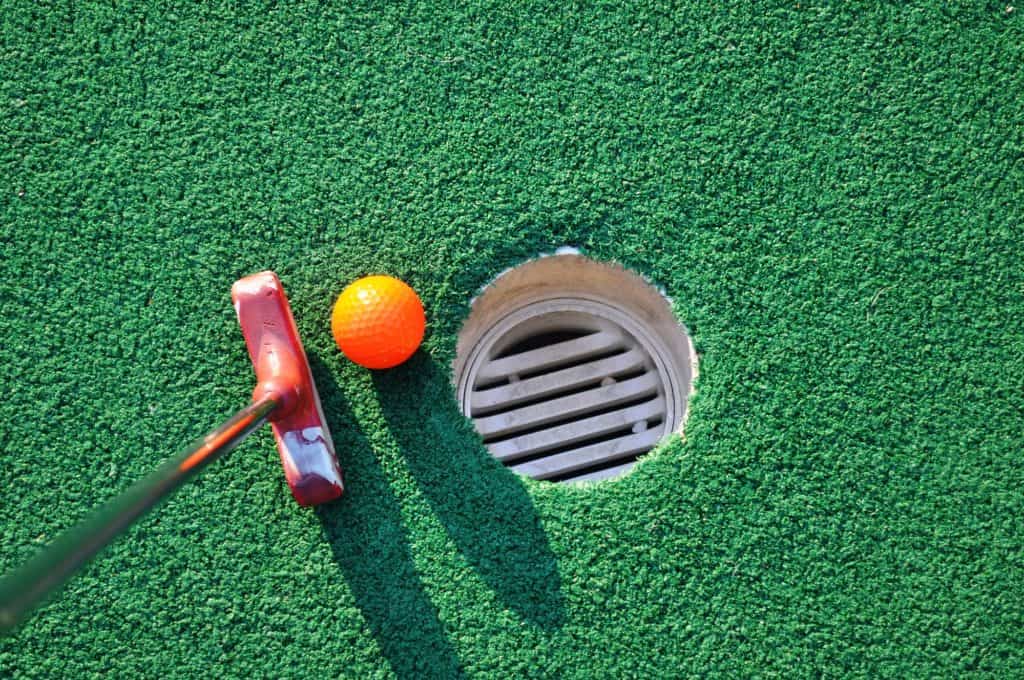 Miniature golf takes about 30-45 minutes to complete a round of eighteen holes.
The amount of time it takes to complete your round will be affected by the number of people in your group.
Some mini golf courses are longer than others.
Many will have all par two holes, and some will have par three and par four holes as well.
If a mini-golf course is jam-packed, it could take you over an hour to complete your round.

How Long Should It Take You To Play One Hole At Your Golf Course?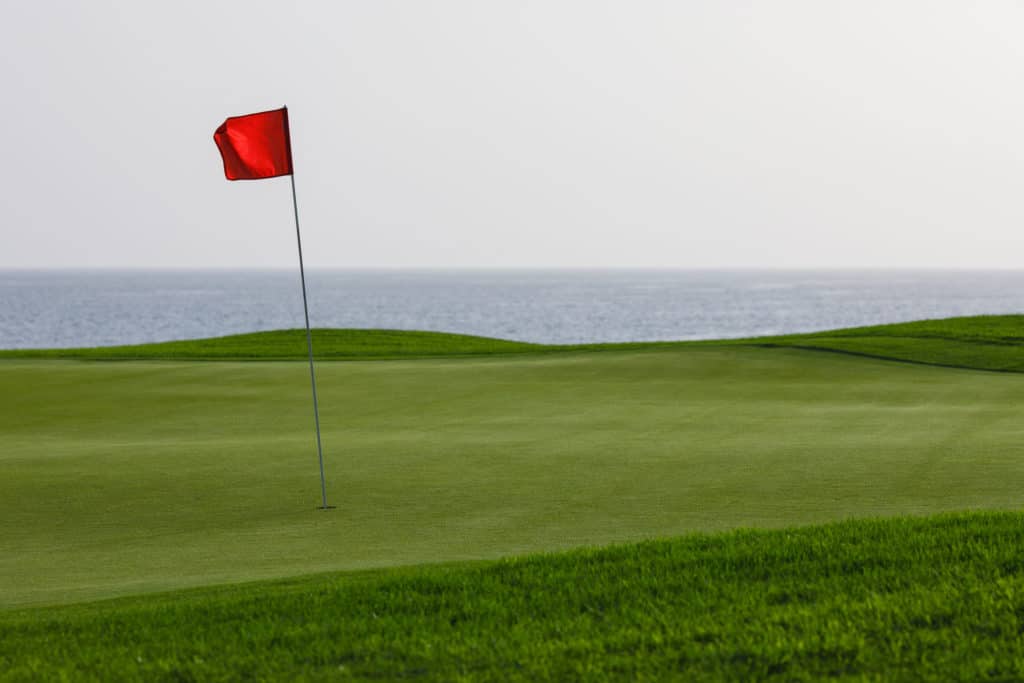 Each golf hole should take approximately twelve to fifteen minutes to complete.
Par fives should take you a bit longer than a par three because of the number of shots involved.
Some golf courses that are very strict about the pace of play will give you a time estimate on your golf card.
The estimate may tell you how long each hole should take or give you an idea of how long nine or eighteen should take.
Some golf courses even have GPS systems on their golf cart that can let you know if your group is falling behind.
The pace of play is so important not just for the people in your group but the entire golf course.
If there is one group that takes six hours to play a round, they will cause everyone to have a six-hour round of golf.
This is not an acceptable pace, and it is precisely what makes people feel like they don't have the time to keep golf as a hobby.
If you can get to the golf course, play eighteen, have lunch, and back home in five hours, that is a great way to spend a Saturday.
When this process starts to take people seven hours, it can change their opinion of the entire game.

How Long Does An 18 Hole Scramble Take?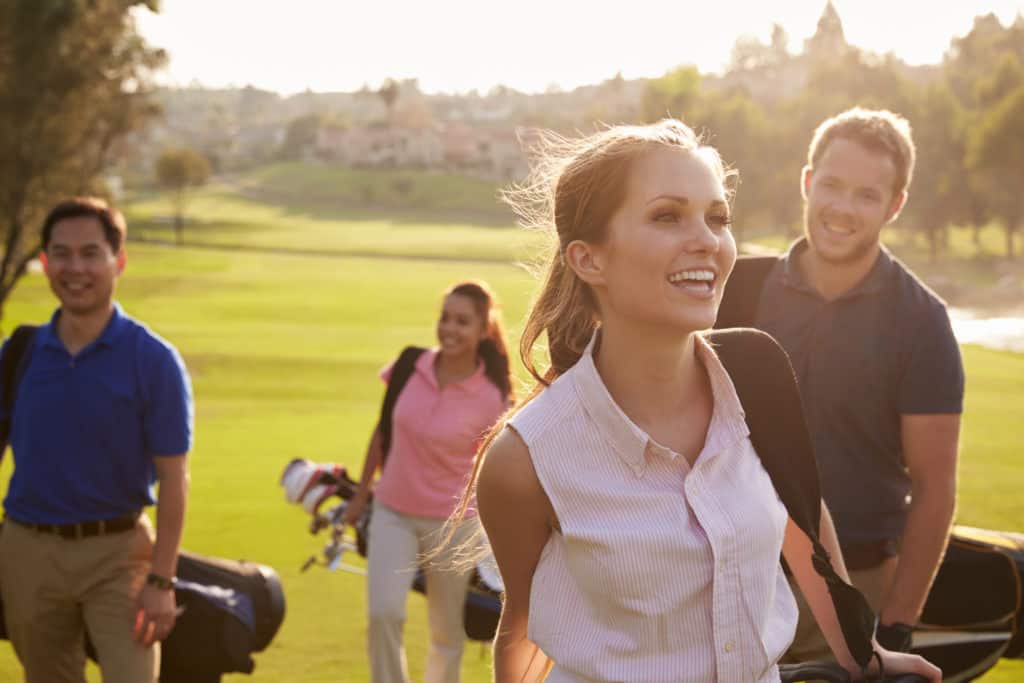 An 18 hole scramble will take anywhere from four to five hours to complete.
It should be much closer to the four-hour mark.
A scramble is a golf format typically used in corporate outings and events.
All players will hit their tee shots.
Then the best tee shot will be selected, and all players will hit from this new location.
Some people call this format the best ball, but the best ball format is different.
Scrambles are supposed to help speed up the pace of play, especially when you have a golf course full of new or higher handicap players.
The reasons scrambles don't make golf much faster than the four-hour mark is all the hunting and finding.
Even though people are playing form the best location, they still have to find their golf ball.
Then they need to take their golf ball over to where the best location is and play from there.
Playing from their golf ball location could technically be faster at times.
Scrambles do make things more fun, and they turn golf into a friendly team sport.
They don't work all that well to speed up the pace of play.

Tips To Speed Up Pace of Play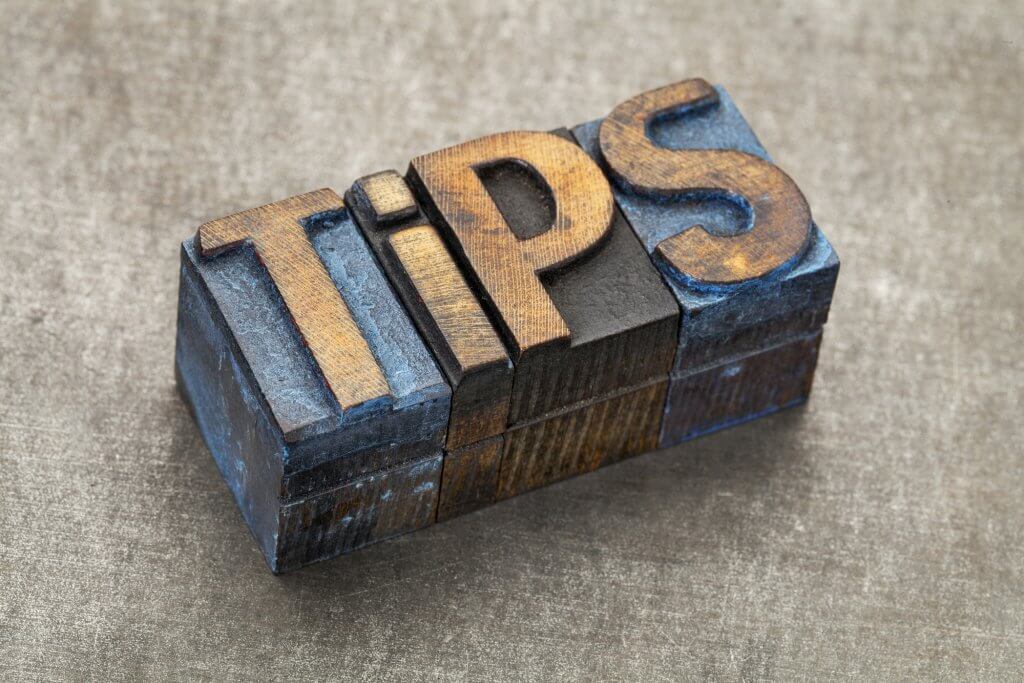 If you feel like you may be the slow play culprit in your group, there are a few things you can do to help speed up.
The most important thing is to pay attention.
Pay attention to where your golf ball is headed, pay attention to where the cart needs to be parked, pay attention to where your playing competitors are, and if it is your turn to play.
Awareness helps to speed golf up considerably.
Another way to speed up your pace is to plan your shots.
Golf is a social game, and talking to your playing partners is encouraged.
However, you don't want to get so distracted that you forget you need to plan out your shot.
By the time you arrive at your golf ball, you should have a general idea of the type of shot you are going to play and what club you will use.
It only takes a few seconds to plan these things out, but it will help considerably to speed up the pace.

Recap
If you plan on playing golf this weekend, allow yourself approximately 4-4.5 hours for a round of eighteen holes.
Plan on about two hours for nine holes.
Hopefully, the golf course you are playing cares about the pace of play and keeping the game moving.
Golf is a lot more fun when it does not take the entire day.