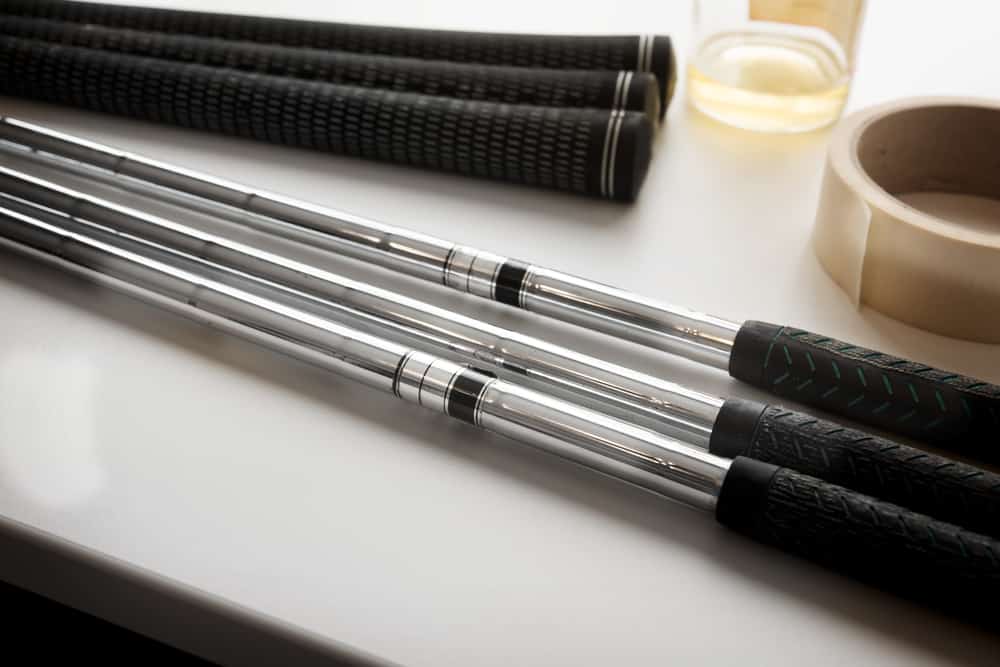 When regripping golf clubs, the tape is a big part of the process.
The tape does a great job of keeping the grip in place while the golfer plays for months, if not years.
The problem with grip tape is that it is challenging to get off.
When you remove the old grip, you also have to remove the old grip tape.
The process is long and frustrating, and it keeps quite a few golfers from wanting to do their own regripping.
There are, however, some tricks to help golfers get the grip tape come off a bit easier.

How to Remove Golf Grip Tape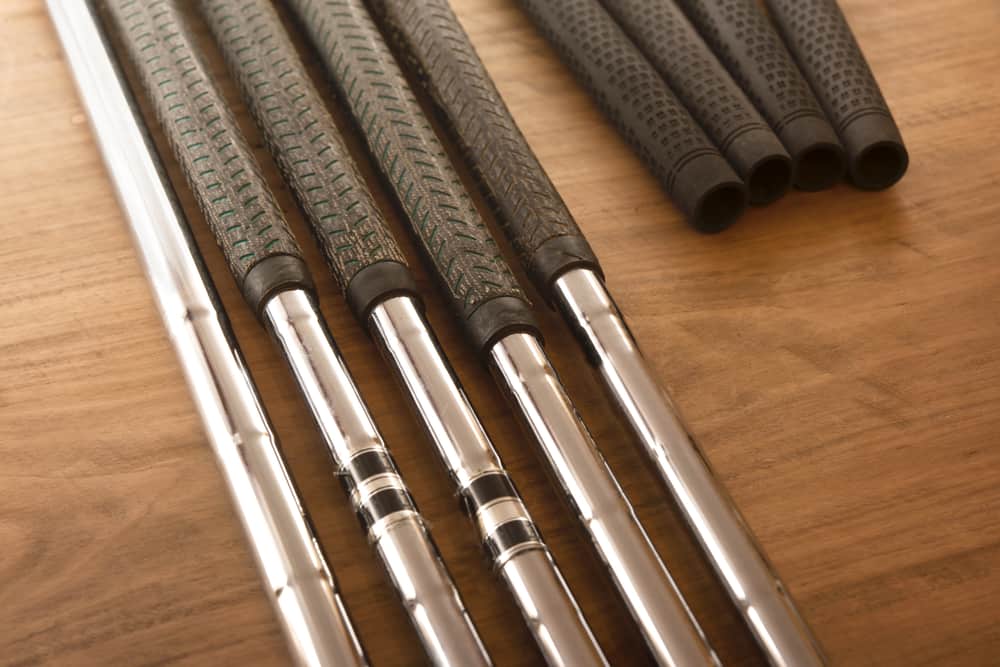 If you follow these steps to help you remove golf grip tape, you will end up getting this process completed quite a bit more easily.
Step 1: Prepare Supplies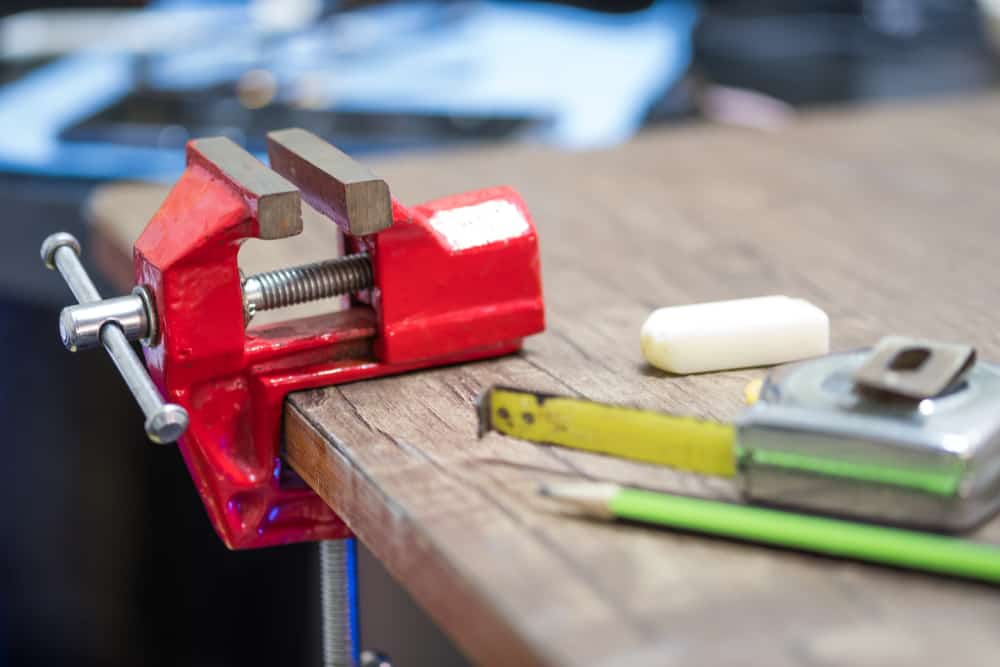 To do this properly, you are going to need a few supplies.
We find it easy to do this when working with a vise.
The vise helps to make sure that you can work on the club with a bit of pressure without having to try and hold the club at the same time.
In addition to the vise, it is essential to have a heat gun, a scraper, and a rag.
You will also need to have some mineral spirits to help remove some of the glue that is left over.
If you have not already removed the club's old grip, you will need a hook knife to get it off.
Vise
Scraper
Hook Knife
Heat Gun
Mineral Spirits
Rag
Step 2: Remove Old Grip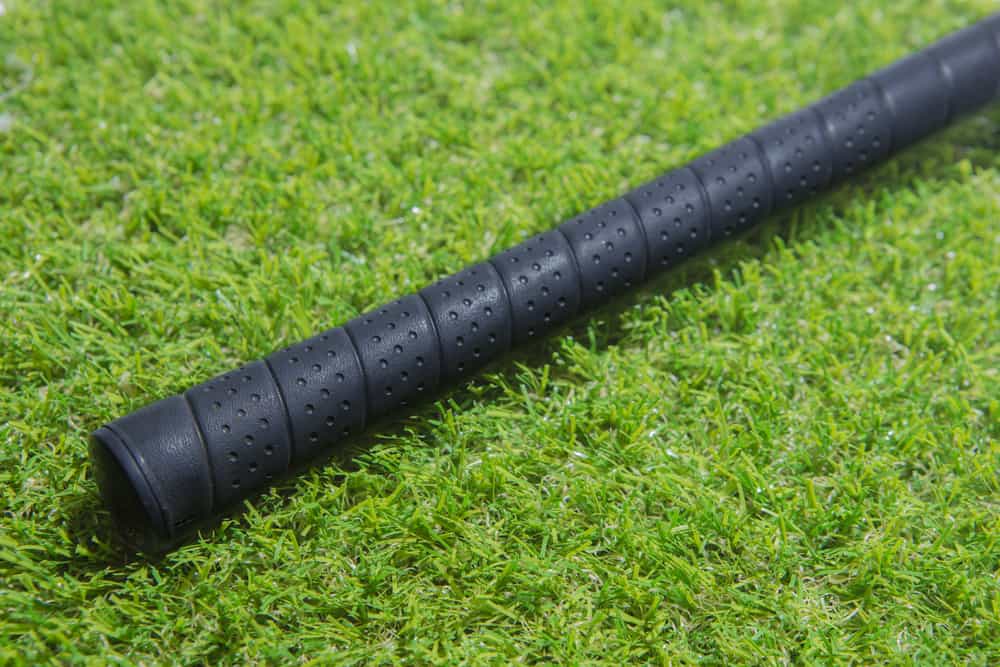 The first part of this process starts with removing the old grip.
When you remove this grip, you can take off as much of the tape as possible.
In fact, if some of the tape is starting to peel off while you pull off the old grip, that is completely fine.
The larger chunks of tape that come off are only going to make your life easier later on when you need to take all of the tape off.
Step 3: Heat Up Tape Residue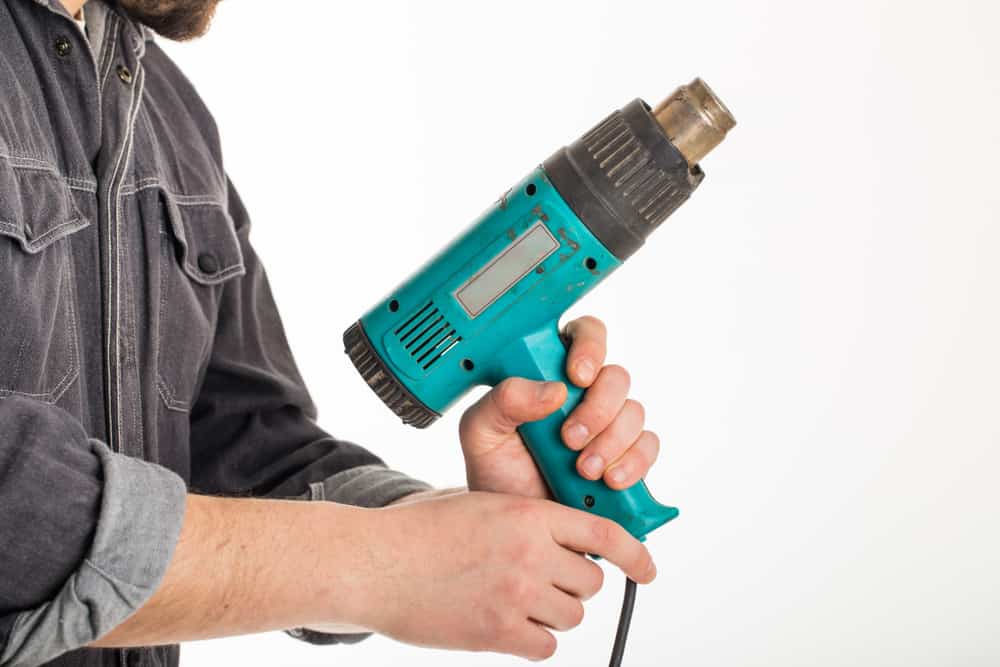 Once you have the grip removed and all that is left is residue and pieces of older tape, you will need to heat the club.
The heat gun does a great job of loosening up the glue that is holding the grip in place.
This heat gun is especially important for those who are trying to remove the grip tape from a graphite shaft.
You can be a little rougher with a steel shaft, but graphite shafts are much more difficult to work with because they can crack and break if you don't handle them properly.
Don't use a knife to scrape tape off of a graphite shaft.
This scraping could end up weakening the shaft and damaging the overall construction of the golf club.
When you set your heat gun on the glue, you will not need to use maximum heat setting.
You can use medium heat and hold it over the tape until you see it start to loosen.
If you are working with a steel shaft, this is when you can use the scraper to start pulling off some of the residue.
If you are working with a graphite shaft, continue to let the heat gun melt the tape residue, but do not use the scraper.
Step 4: Wipe Down with Mineral Spirits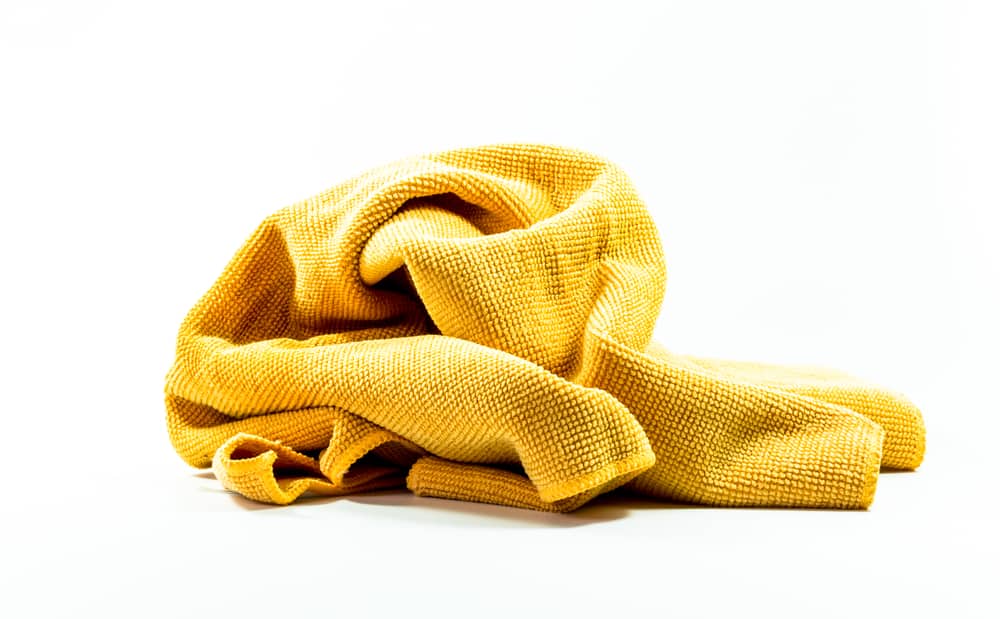 Now that the heat has made it easier for the tape and glue to be removed, you can start trying to rub some of it off using a rag with mineral spirits on it.
The process is messy, and the rag will continue to get sticky and filled with glue.
We usually end up rinsing the rag with water to remove any of the pieces of tape.
Then we put a bit more mineral spirits on the rag and start to work again on the shaft.
When you can use the scraper knife to peel off the tape, you will see that this process goes quite a bit faster.
When you are working with graphite, you will end up spending quite a bit more time.
Overall, this is the worst part of the process, but it is necessary to make sure you have a smooth and even surface on the shaft.
If you try and put grip tape back on a club which is not smooth and even, you will have a grip that does not feel right in the player's hands.
Step 5: Dry/Check for Tackiness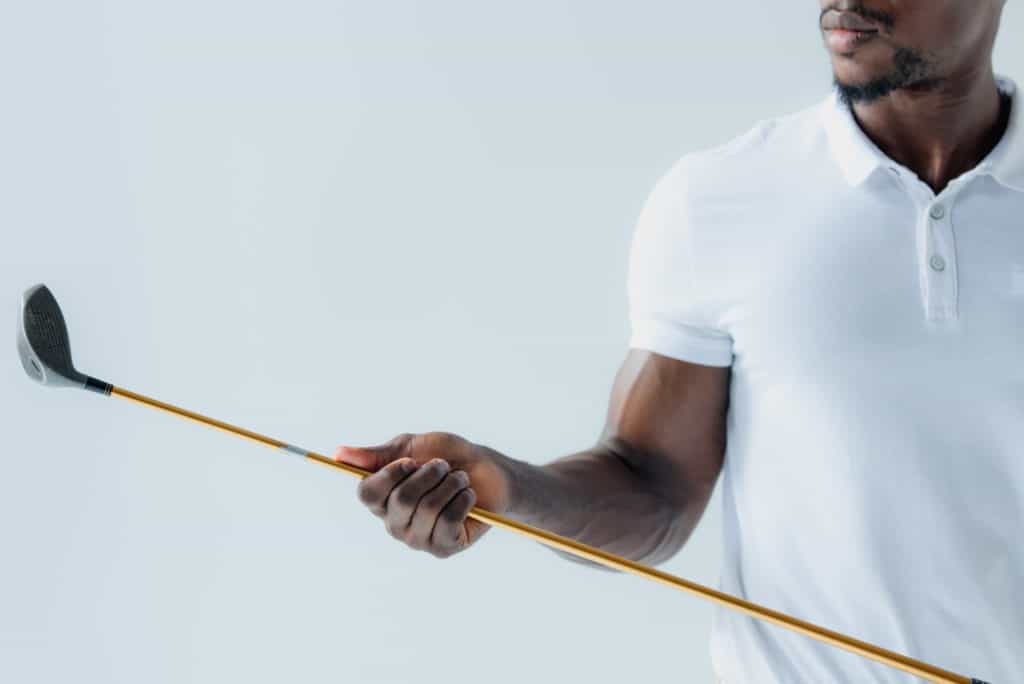 Once you believe you have gotten all of the residue and the tape off of the golf shaft, you can then wipe it dry.
Let it sit for a few minutes until it is completely dry, and then check for tackiness.
You will see if there is any build-up of glue that needs to be removed before you can regrip the club.
If you find a bad spot, simply treat it again with the mineral spirits and rags to make sure that everything is gone.
Step 6: Regrip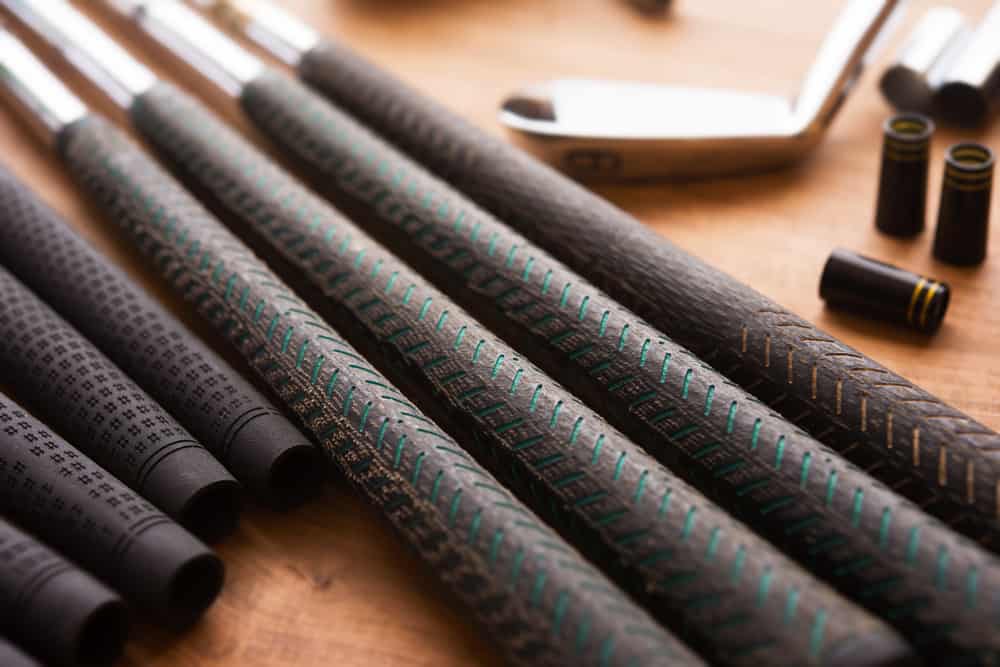 Once the golf shaft has completely dried and clean of any glue or tape, you are ready to regrip.
If you are a golfer who often changes your golf grips, you may want to consider using an air compressor to get your grips on.
The air compressor is much cleaner to use, and you don't need to add any tape to your grips.
Sometimes after spending time getting all the tape off, the last thing you want to do is add more tape.
If you are a golfer who does not change grips all that often, it is just fine to use tape.
Make sure that you are prepared to spend some time removing tape and glue when the time comes for new grips.
If you live in a cooler climate, you may not experience as much trouble with the tape residue issues as you do in the warmer climates.
When the glue heats up sitting in the car or in a golf bag in the warm weather, it seems to get even more challenging to remove.
Is Removing Old Grip Tape Necessary?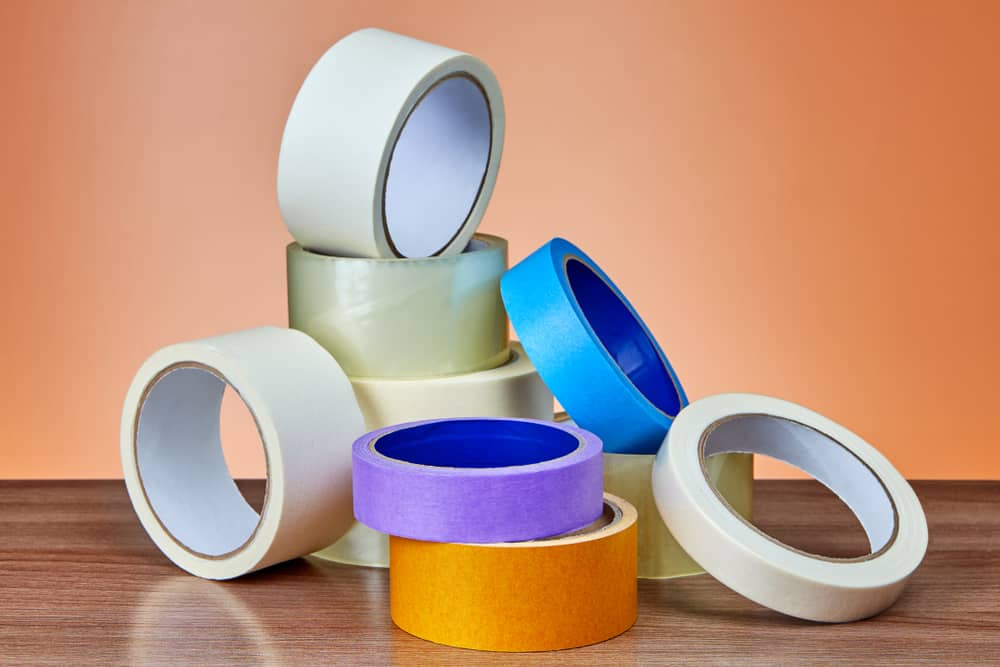 Now that you know how to remove old grip tape, you may be wondering if this entire process is truly necessary.
We honestly wish that it were not, but truly it is essential to remove old grip tape.
The major reason behind this is that you want the new grip tape to have the best possible connection with the club.
If there are lumps on the shaft, it also could make the grip feel uneven when it sits on the club.
Golfers who are serious about their game will be able to feel these imperfections, and it could have an impact on their game.
The other problem with not taking grip tape off at all is that it makes the grip thicker.
For a person with smaller hands, grip tape that is built up under the grip could make the grip too thick.
When a grip is too thick, it leads to other golf swing issues like not being able to release the club or hit it as straight as you would like.
If you ask any professional club fitter or serious golfer, they will tell you that removing old grip tape is absolutely essential when regripping golf clubs.
Should I Use Tape When I Regrip?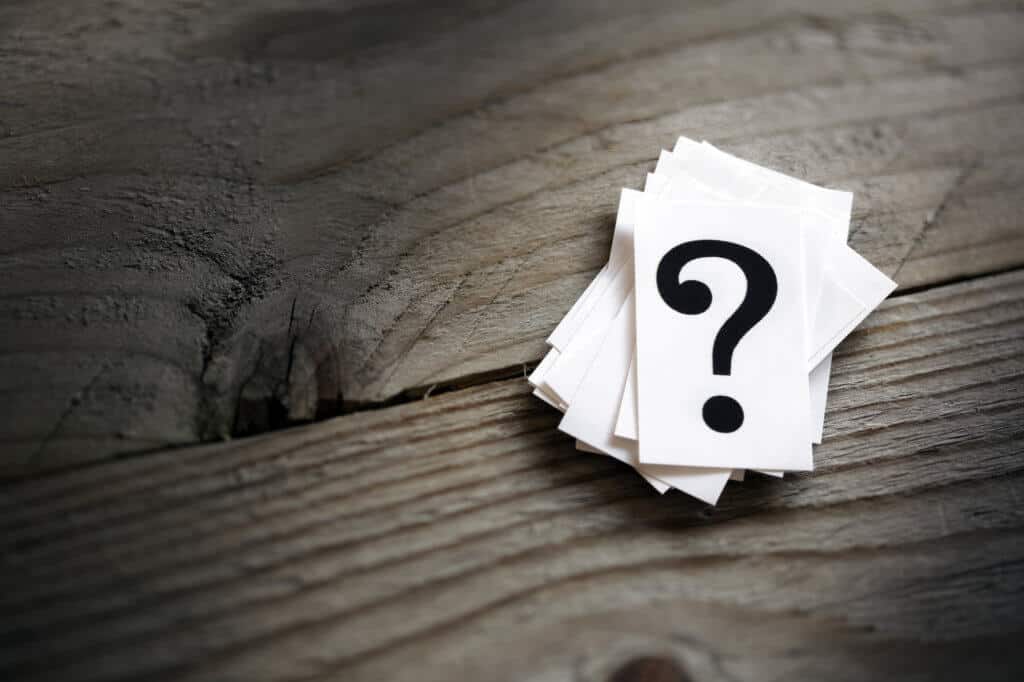 As we have mentioned, it takes quite a bit of work to get a golf club completely tape free.
This process may make you think differently about the way you grip your golf clubs.
Putting grips on with an air compressor can absolutely help to make this process a bit easier and cleaner.
The only downside to this process is that you will need to own an air compressor to complete it.
How Often Should I Replace My Golf Grips?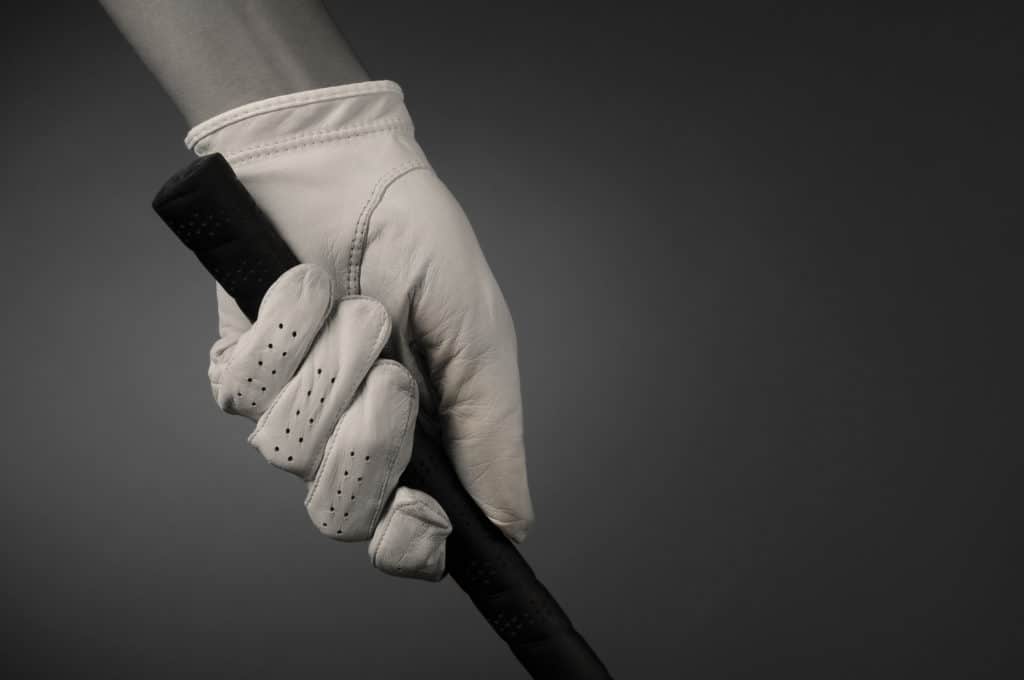 The process of replacing your golf grips can be a bit time consuming.
Chances are, if you are doing an entire set of grips, you can plan to spend a good hour, if not more, getting this done.
This is why paying to have grips done can be a bit costly.
We highly recommend changing your golf grips about every six months.
For the golfer who plays a fair amount of golf, this is about how long it will be before your grips need to be replaced.
If you only play golf on a Saturday morning, you can get away with doing your grips once a year or once every 18 months.
It really comes down to the number of rounds that you play in a year.
The more time you spend touching your golf clubs, the more often you are going to need to regrip your golf clubs.
Purchasing your own golf grips and regripping them yourself is a much more affordable option than having someone else take care of this for you.
How Soon Can You Use Golf Clubs After Regripping?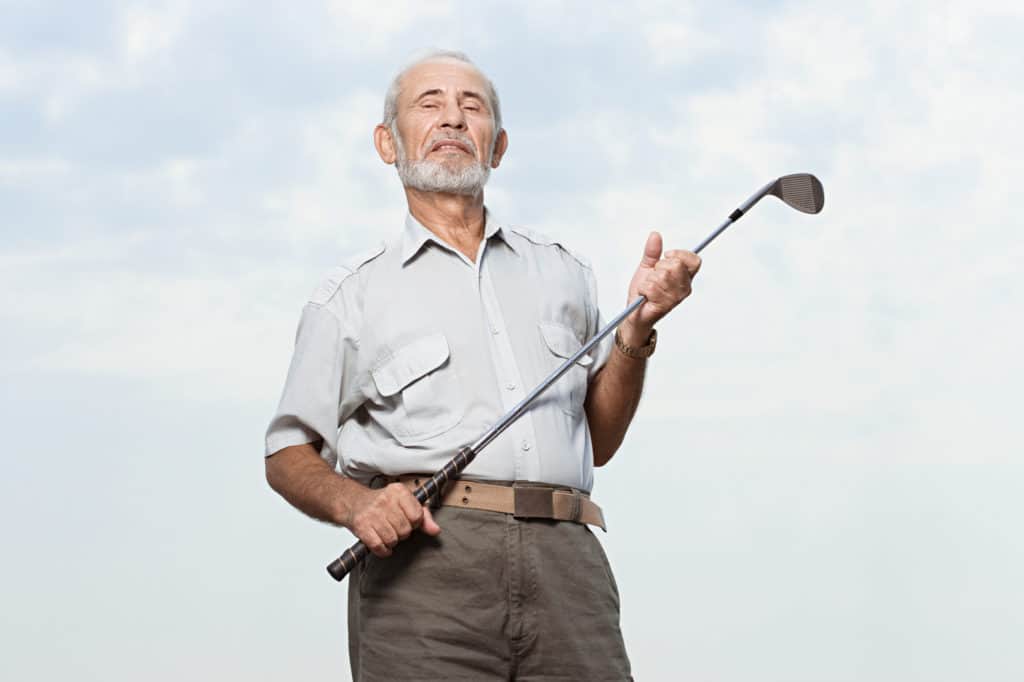 If you regrip your golf clubs using the traditional tape and mineral spirit method, you are going to need to wait a few hours before you can use the club.
If you use the method where you work an air compressor, chances are you can use the club immediately after regripping.
Since the air compressor method is a dry process, there is nothing to cure before you can swing the club.
If you use a golf club before it has had time for the grip to dry, you may twist the grip.
A twisted grip will very likely not allow the club to sit flat when a player holds it.
When you look down, the clubface may look square, but the grip doesn't.
To get the grip square, you may have to hold the clubface open or closed.
This is a bad situation and will very likely require you to have to regrip the golf club.
Letting the grip dry for a while before you head out to use it makes quite a bit of sense.
We have always had the best luck with letting the grip dry for a full 24 hours prior to using them.
This allows players to swing with full speed and confidence without worrying about damaging the regripping job.
Conclusion
Hopefully, these tips to help you remove grip tape have helped you see that, although this process is annoying, it is possible.
You will be able to eventually get the grip tape and residue off, but it is going to take quite a bit of time and effort.
If this process is a bit more difficult than you would like, try regripping without tape the next time around.
If all else fails, you can bring your clubs to a local club repair, and they will help you get your clubs in great condition again.