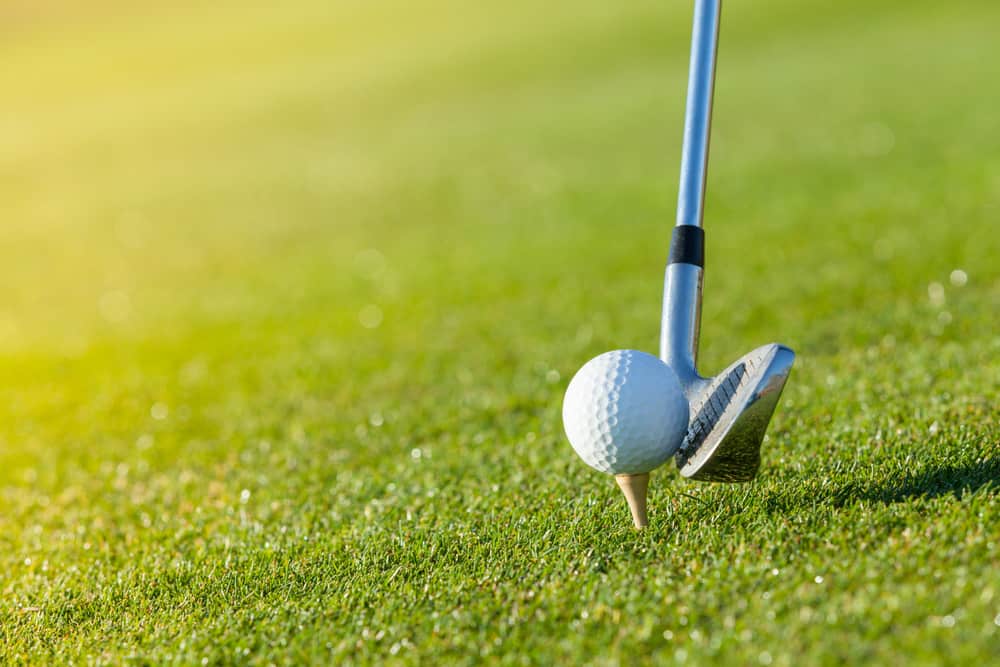 Golfers who play at the professional level will get a lot of backspin on a ball.
You will see their shot hit the green and then back up a few feet.
This is quite impressive and something that amateur golfers often find to be nearly impossible to do themselves.
However, the goal of achieving backspin on a shot is attainable by a large majority of golfers.
Sometimes all that is necessary is understanding the steps involved with getting a golf ball to spin.
Here is our step-by-step guide on how to get backspin on a ball.

How to Put Backspin on a Ball (Step by Step)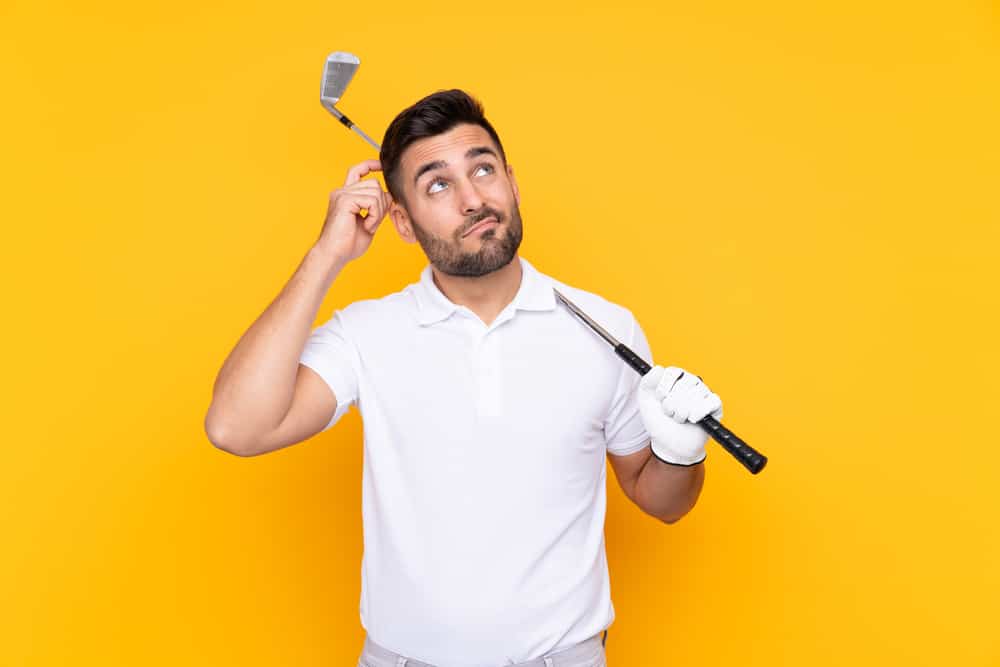 Here are the essential steps to follow to put backspin on a golf ball.
Step 1: The Equipment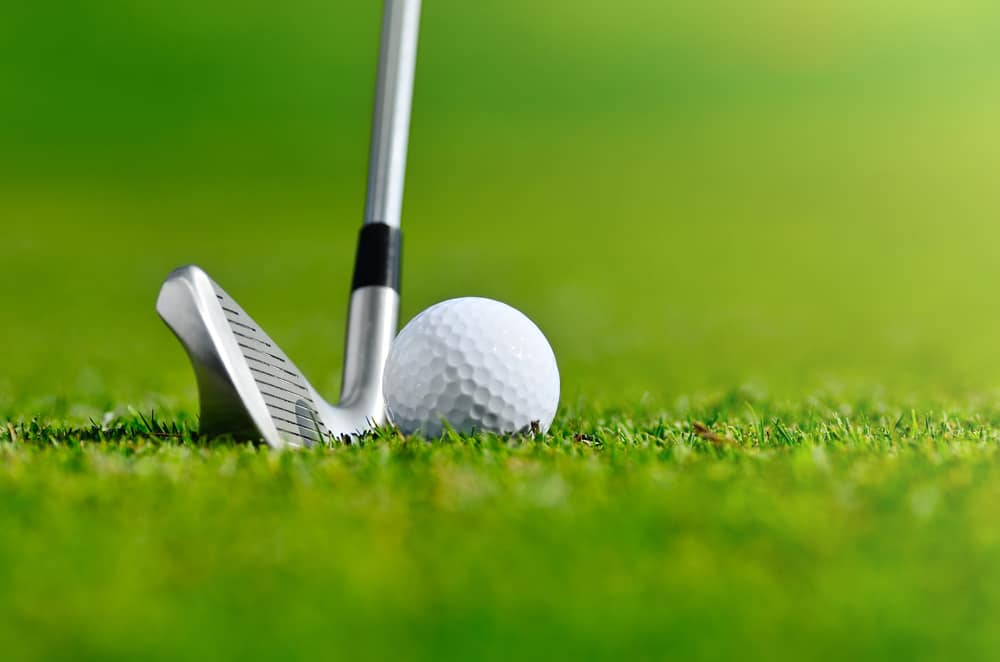 There are some people out there who believe equipment is overpriced and won't make any difference when it comes to performance.
This is just not the case.
If you want to get spin on a ball, you are going to need good equipment.
The first piece of equipment you will need is a good golf ball.
Certainly, golf balls that have three and four pieces are going to be able to generate high levels of spin.
On the other hand, the harder two-piece distance golf balls are built to allow for very low spin levels.
If you want backspin on your short game shots, you will have to consider playing with a more premium golf ball.
In addition to the golf ball, it is essential to have wedges or irons with grooves that are built to create spin.
The grooves have to be clean, and they have to be built to generate spin.
One of the main features necessary to generate spin is the connection between the dimples on the ball and the grooves on the club.
This connection helps golfers to get the ball to spin the proper way.
Of course, some golfers will generate spin regardless of the equipment they are using, but you will want to set yourself up for success.
Step 2: Ball Position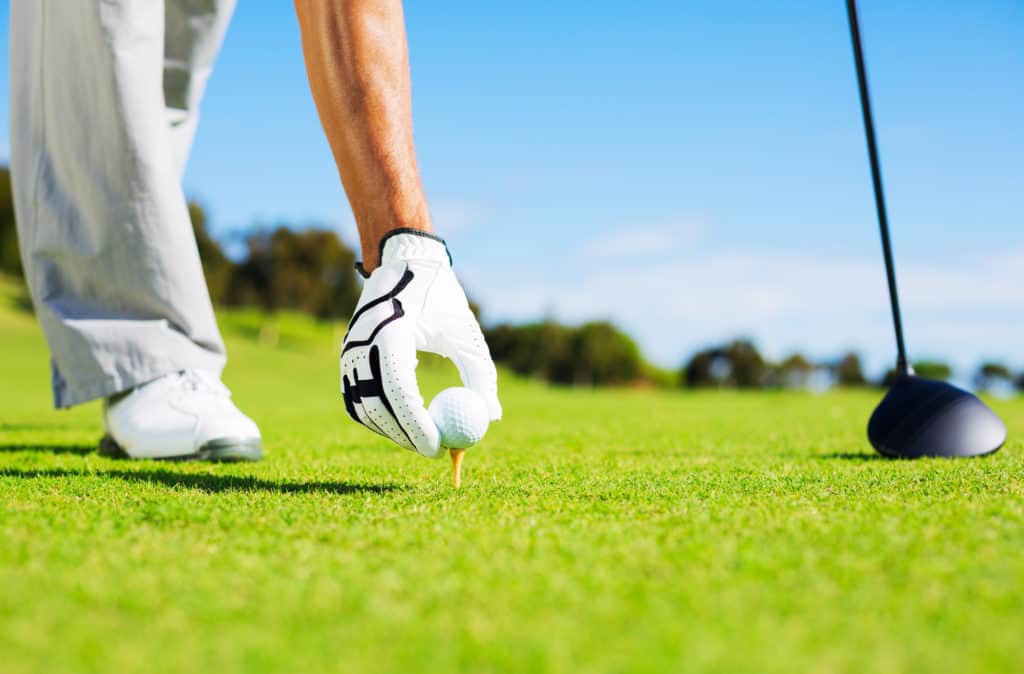 The position of the ball in your stance is always essential.
However, when you are trying to create backspin, this position becomes even more important.
You will need the ball to be deeper in your stance if you are going to be hitting a shorter shot with backspin.
This has everything to do with the angle of attack that you are going to be hitting the ball with.
If the ball is up further in your stance, you are going to end up hitting the ball on your upswing.
When you hit the ball on your upswing, you will have a very hard time generating the angle of attack and the compression you need for backspin.
Most iron shots are played in the middle of your stance, and that should be okay for getting backspin.
Around the greens, make sure it is in the center or towards the back so that you get the proper angles you need.
Don't play a golf ball completely off the back foot as this is too far back and could cause you to have a mis-hit.
Some players will find that leaving the ball in the middle of the stance will be all that is needed to create spin while others will need to move it way back.
If the ball is pretty far forward in your stance right now, chances are you are having a hard time getting the backspin that you need.
Step 3: Compress the Golf Ball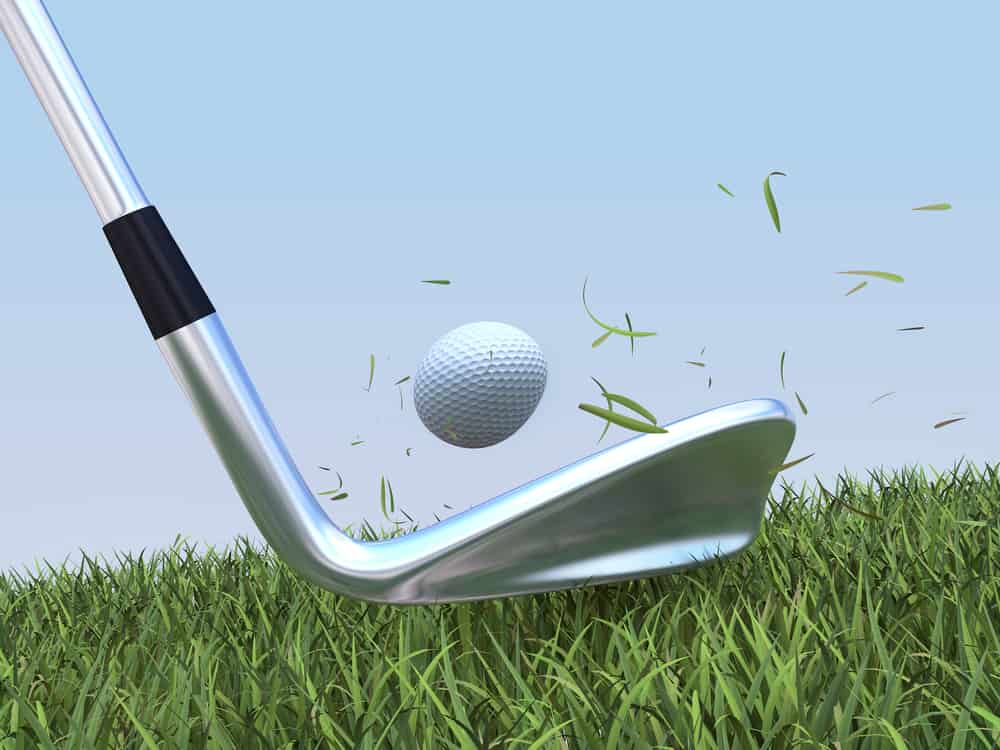 The next step in making sure you get backspin on your golf shots is compressing the golf ball.
If you didn't already know this, a golf ball actually compresses when it is hit with a golf club.
If you watch a slow-motion video of a golf ball being hit, you will see that the ball compresses to almost half its size.
This compression and the subsequent expansion is part of what helps golfers to get distance, but it can impact the way the ball spins as well.
One of the biggest mistakes an amateur golfer will make is to try and lift the golf ball up in the air.
When you attempt to lift the ball as opposed to hitting down and through it, the results are not going to be ideal.
Golfers should have the feeling of compressing and hitting down on the ball if they want to get backspin.
This is especially important when you are hitting shorter shots around the green.
This type of compression requires a golfer to accelerate through the shot as well.
Before you take the club back, try and visualize what it is going to look like as you come through the ball and compress it.
It is a good idea to think about acceleration and compression right from the start of your swing.
Step 4: Increase Angle of Attack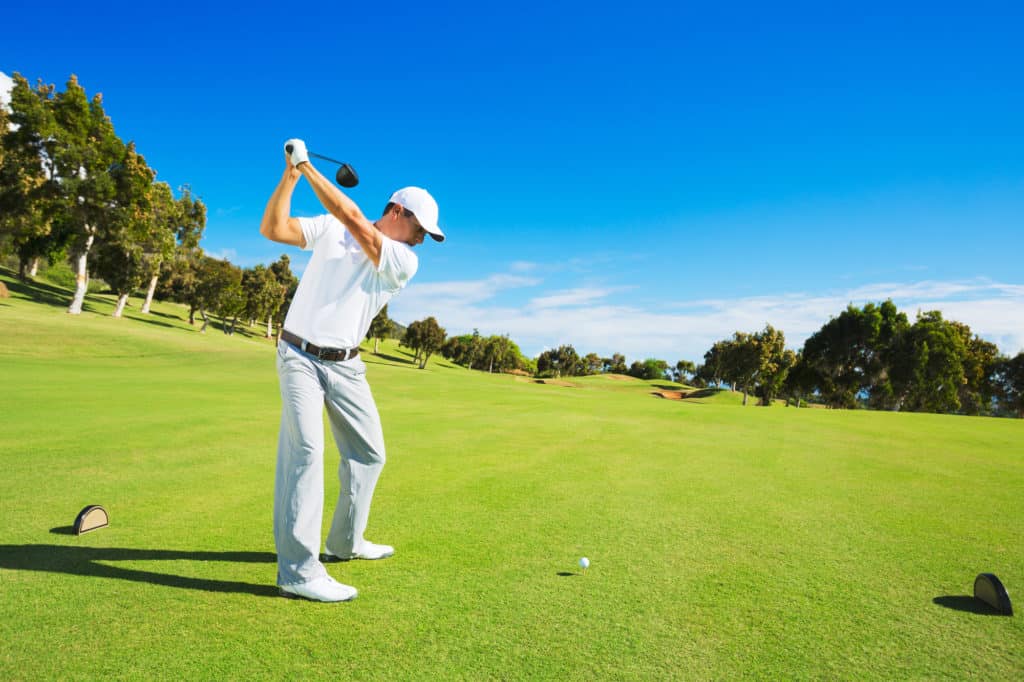 If you are a player who has a shallower golf swing, you may struggle to get backspin.
Your club will need to be a bit more upright if you plan on getting backspin.
When hitting shots around the green, some players have a tendency to take the club inside and around quite quickly.
Although you won't want to lift the club, make sure you are not getting the club too shallow.
If the club's angle of attack is too shallow, you will notice that there is hardly a divot.
The divot comes when a golfer is swinging down and through the ball properly.
If you want backspin, you are going to need to take a small divot.
For golfers who want to practice this step, they can work on taking a small divot without even hitting a ball.
Try and make sure your club touches the grass and removes just a little bit each time you swing.
If your practice swings are happening above the ground and not creating a divot, your angle of attack is likely too shallow.
Step 5: Proper Finish Position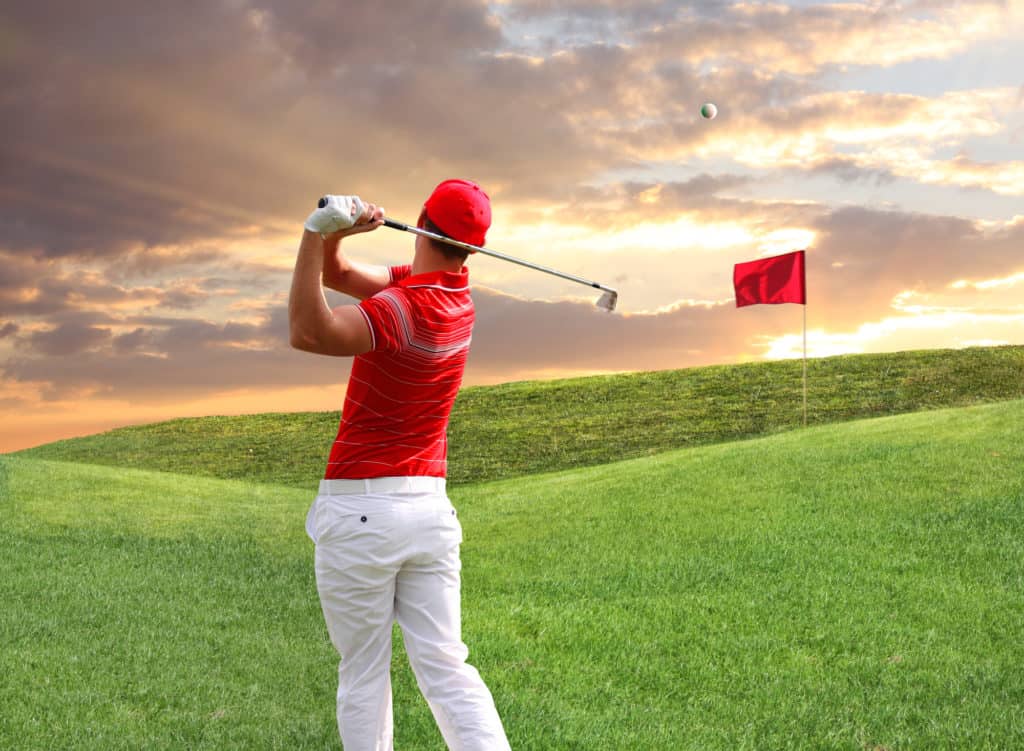 One of the major issues which will affect the backspin you get on the ball is your wrist angle and hand position at impact.
If you are a golfer who is finishing your swing at impact, chances are you are a little weaker in the hands and arms.
For golfers who think of the impact position as being the center of their golf swing, the club is accelerating and moving forward through the finish position.
When you want to get backspin on the ball, you should be focusing on making sure you get a full and complete finish.
When you get your hands through the golf ball and high up in your finish, you have accelerated through the golf ball.
Of course, it is always important to also have a great impact position if you want backspin.
Your golf club and golf ball need to have a proper connection if you want to get spin.
Overall, it does take some skill and an excellent hit in order to get backspin on your shot.
Tips for Getting More Backspin on Your Shots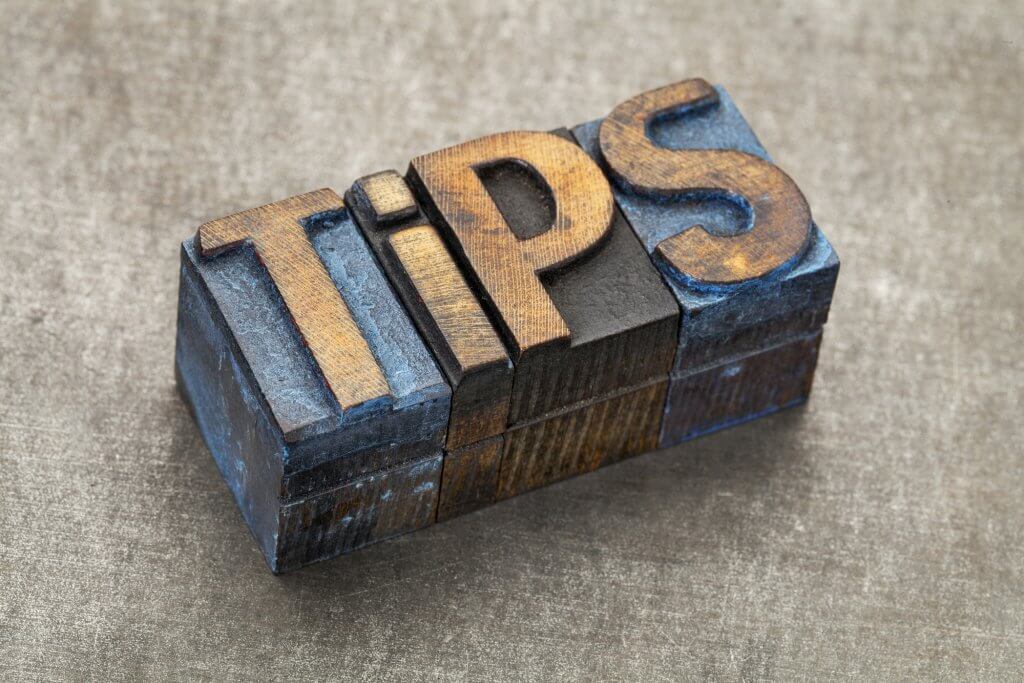 Now that you understand the steps involved in getting backspin on your shots, let's look at some tips that will help you achieve this result much more often.
1. Start with the Lob Wedge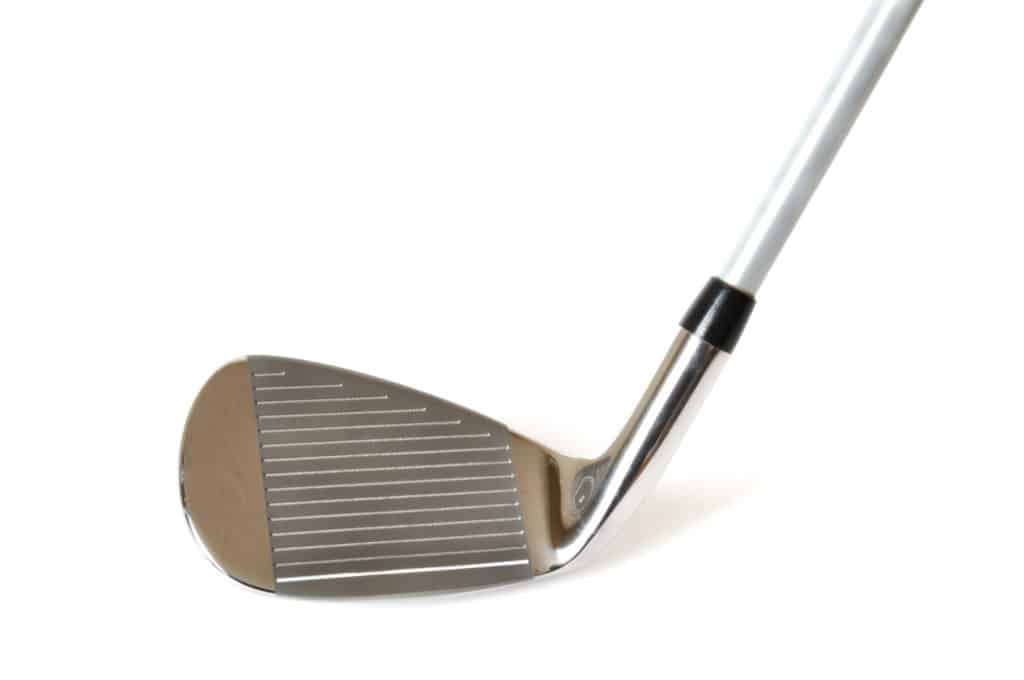 When you are trying to get the ball to stop and back up around the green, it is best to use a golf club with a higher loft.
The lob wedge is built to be easy to stop and back up.
If you have never had luck getting a golf ball to stop and land on the green, start with the lob wedge and go from there.
If you can figure out how to spin the lob wedge, chances are you can figure out how to do the same with the sand and gap wedges, and eventually, the irons as well.
You can start this with very short shots that only go about ten yards or so.
This distance will involve a more compact movement, but at least you can see what is required to get the ball to stop.
It is important to note that, on these shorter shots, chances are you will not see the ball back itself up all that much.
Instead, it will stop and maybe roll backward once or twice, and this is perfectly acceptable on those shorter shots.
As you have probably noticed when you watch golf on television, the shots that back up quite a bit are usually short iron shots into the green.
2. Generate More Clubhead Speed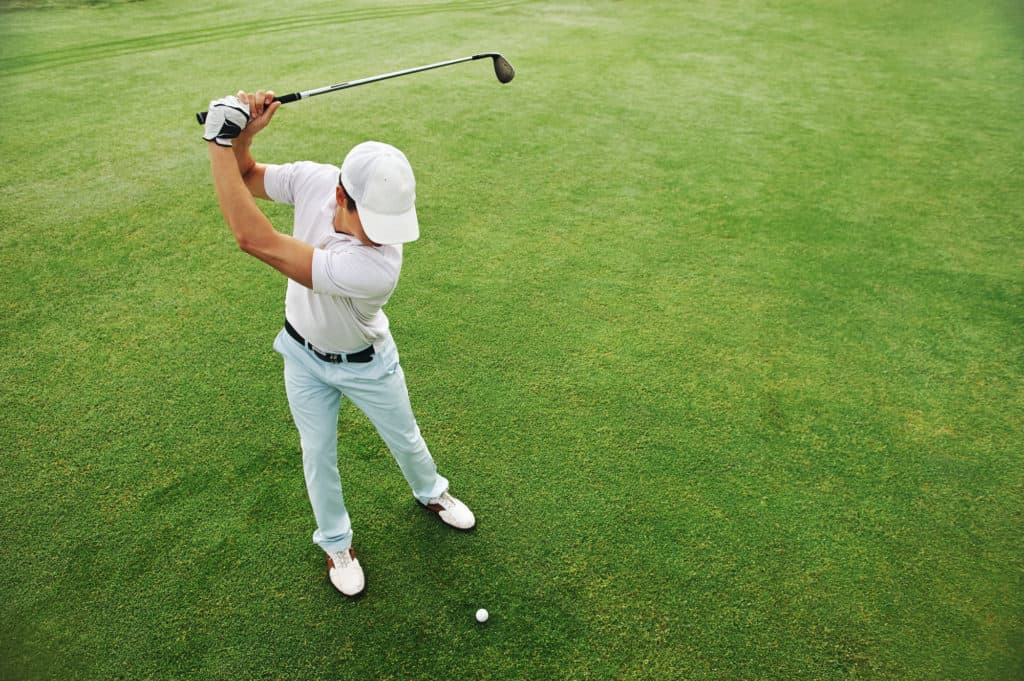 In order to get backspin on shots, you will need club head speed.
If your club head speed is lacking, you are not going to get much spin.
One way to get more club head speed is to make sure you are playing with the proper equipment.
You will also want to practice keeping yourself in balance and in good physical condition as well.
When you are stronger and more physically fit, you can certainly gain more club head speed.
This speed helps players get the ball to backup and spin the way they want it to.
3. Hit the Bottom Half of the Golf Ball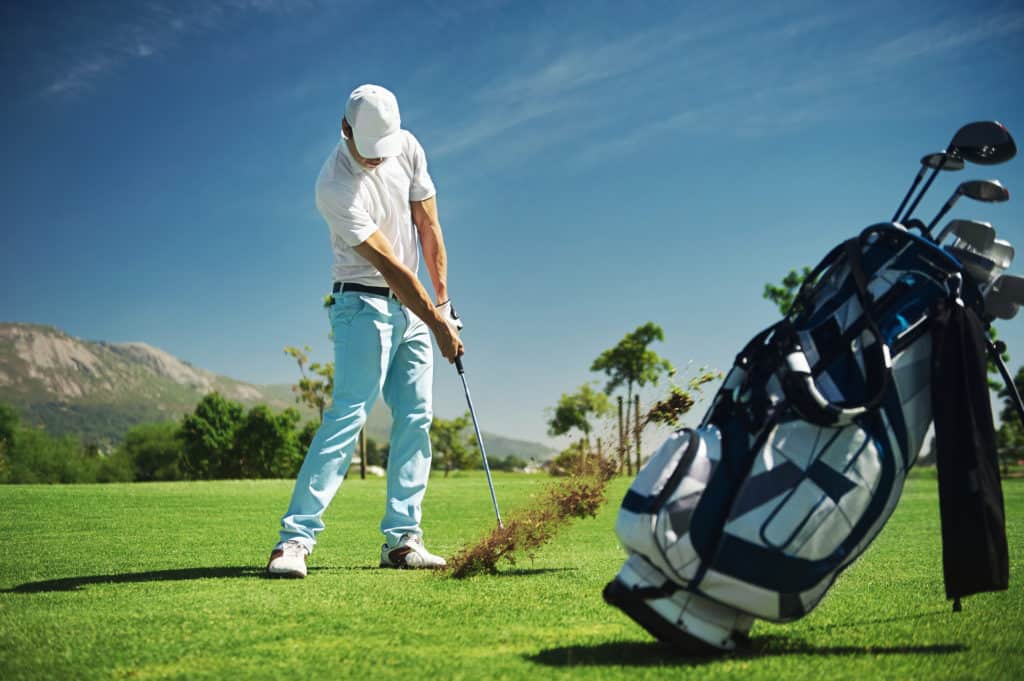 Many amateur golfers have no idea where on the golf ball the shot needs to be hit.
Some think the entire golf ball is being hit, and others think it is the ground behind the ball.
In reality, you are going to want to focus on the bottom quarter of the golf ball.
The area of the golf ball just above the ground in the back is the perfect location for impact.
If you are able to hit the ball there, you are going to notice a significant increase in spin.
The bottom half of the ball can only be adequately hit if the attack angle and setup are correct.
You will need this so that the ball can spin up the clubface the way it needs to in order to generate the proper spin.
Sometimes all golfers need a mental image like this to increase their ability to spin the golf ball.
Conclusion
When you get to the point in your game where you are ready to hit a shot with backspin, you will need to follow a few specific steps.
These steps will make the process easier and make you a much more effective golfer as well.
Having the ability to stop a shot where you want it is an essential skill.
If you don't know how to stop it and the ball is always rolling through the green, it becomes much harder to score.
If you stay focused on playing with the right equipment and keeping your impact position perfect, you will have a lot more backspin on your shots.