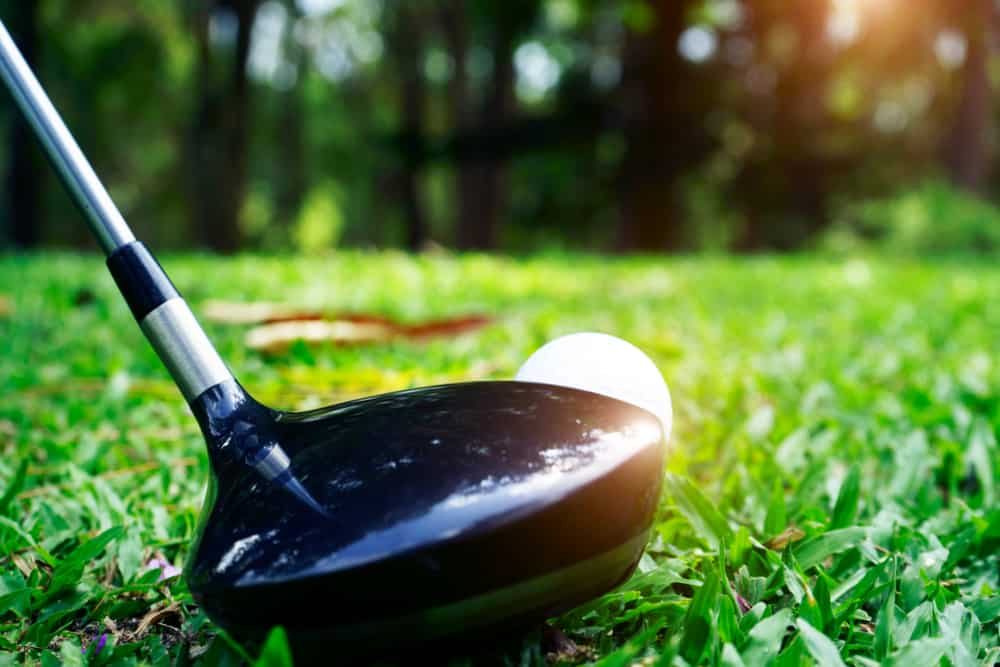 Creating the perfect golf club set makeup is quite important.
You will have to make sure you have a club to hit each distance you will need.
You will also need something that is reliable and consistent for you.
Without clubs built for your specific needs as a golfer, you will cost yourself strokes.
The five wood and the three hybrid are both great golf clubs.
However, since golf rules only allow 14 clubs in the bag, deciding which of these is the best fit can be a little tricky.
Here is everything you need to know about choosing a five wood or a three hybrid.

5 Wood vs 3 Hybrid (Which One Should You Have?)
Benefits of a Five Wood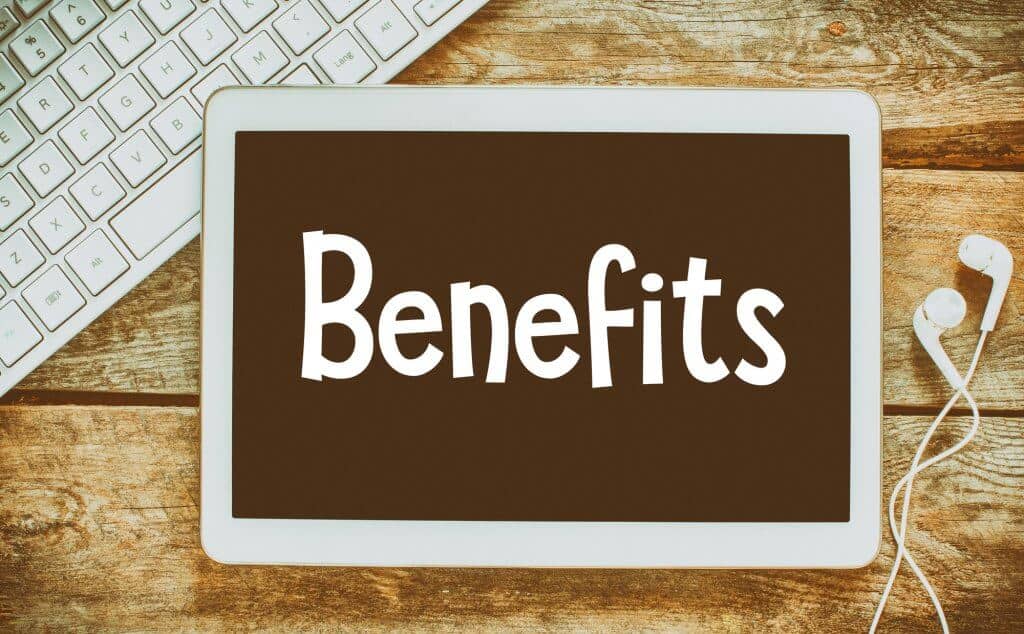 To determine if the five wood is the right club selection for your golf bag, you have first to understand the benefits of the five wood.
A five wood is a club that is built for distance.
You can think of the five wood as being your friend on a long par four or as an approach to a par five as well.
This is a club you will want to roll a long way and get some really high ball flight as well.
A five wood is usually a lower profile golf club, but it works well off the tee as well.
You can use this from the tee or as an approach shot.
One of the things golfers tend to appreciate the most about the five wood is that it is more forgiving than the three wood.
With a five wood, you get considerably more loft, and that extra loft will help you get the golf ball to fly even further than you probably expected.
Some five woods have an adjustable head so that you can set them to be a draw or fade bias.
However, most people seem to have no trouble hitting a five wood relatively straight.
Many newer golfers are going to choose to hit the five wood off the tee as opposed to trying to mess with the three wood or driver.
You will notice that the five wood usually has around 19 degrees of loft.
This is just the right amount to make it a great club from both the fairway and the tee box.
Benefits of a Three Hybrid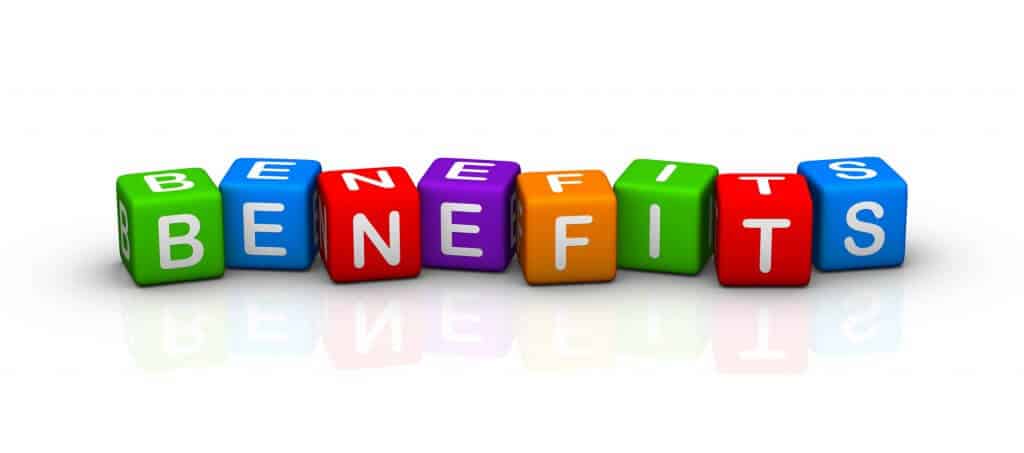 The three hybrid was created to help bridge the gap between the irons and the woods.
With a three hybrid in your hands, you should be able to get the performance of both woods and irons.
The biggest benefit of the three hybrid is going to be the performance out of the rough.
Hybrids are built in such a way that their heavy head helps to pull the club down and through the rough.
This helps golfers get quite a bit of extra ball flight and distance even from the worst lies.
Many golfers admit that hitting a hybrid out of the rough is actually easier than hitting a wedge out of the rough.
The three hybrid also tends to be a little shorter than some of the other long game clubs in your bag.
Since this is a hybrid, it will be closer to the length of your irons than the length of your words.
Of course, we have all learned that, in the game of golf, playing with clubs that are a bit shorter will also make them easier to control.
This control leads to an easier approach shot to the green.
A three hybrid is a great club for a long par three or a par four where you may have missed your drive just a bit.
Although you will still be able to get plenty of distance, you also get a high ball flight as well.
This higher ball flight helps golfers to get their shot to land nicely on the green, sometimes even with a bit of spin.
A three hybrid is a club you can go after the pin with.
You will not have to worry about the ball rolling through the green quite as much as you would with the five wood.
It is smart to think of the five wood as your distance club and the three hybrid as your accuracy club.
Who Should Use a Five Wood?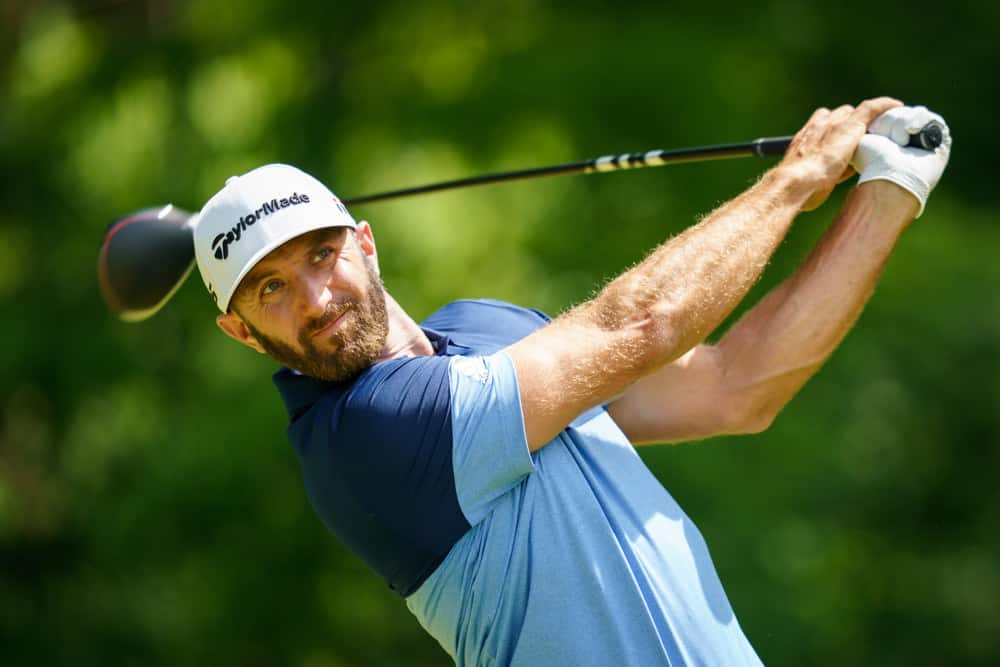 Now that you know some of the benefits of the five wood, you may be wondering if it would be the proper fit for your game.
We know that the five wood is excellent for those who are looking for distance.
If you seem to have trouble getting the performance off the tee that you need and are looking for an alternative, the five wood is a great choice.
Another reason to carry a five wood is if you are a slower swinging player who tends to come up short on many par four or par five holes.
If you need a long hitting club from the fairway which advances you near the hole, the five wood is a great choice.
Golf manufacturers tend to make five woods in very lightweight and forgiving golf shafts.
Both senior and women golfers tend to enjoy carrying a five wood in their golf bag.
In fact, some golfers skip the hybrids entirely and add a seven wood in their golf bag instead.
There is no denying the fact that the five wood is an easy and effective way to get good distance from the tee or on a long approach.
The golfers who may want to stay away from the five wood are those who are constantly in the rough and those who want to fire at a pin.
Who Should Use a Three Hybrid?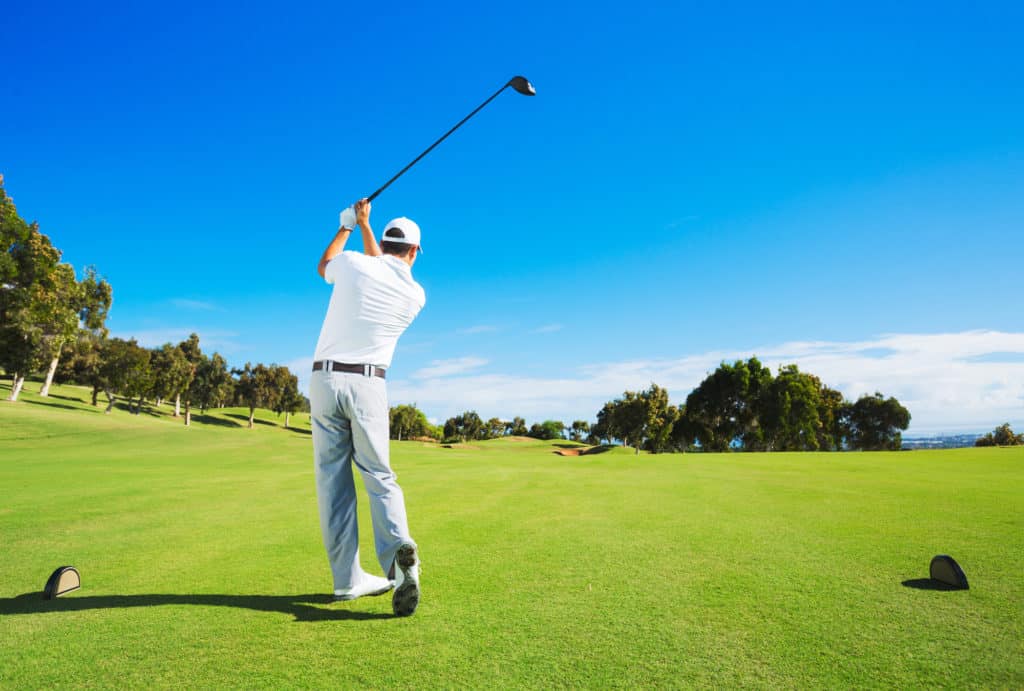 The main benefits of the three hybrid certainly include its ability to get out of the rough and the accuracy of the club.
The three hybrid tends to appeal to the golfer who needs a long club to approach pins.
These include the low handicappers who hit the ball a long way and need an approach where they can put themselves in a position for an eagle putt.
Lower handicappers tend to like the hybrids because they are a bit easier to work, and you can get them to perform similarly to an iron.
Hybrids are also great for golfers who are not all that accurate off the tee.
Since a hybrid can be an easy way to get out of the rough, the hybrid is a great choice.
Even if the ball is a little bit buried in a bad lie, the three hybrid can work to at least advance you down the fairway much further than some other golf clubs in the bag.
We also mentioned that the hybrid is better for golfers who lack control in their game.
The three hybrid is shorter than a five wood, and it is, therefore, quite a bit easier to control.
This added control is good to help golfers learn how to hit the ball straighter.
Overall, a golfer will have to consider a little bit of personal preference mixed with a bit of their skill level to determine which is better.
Another essential part of this is the golf club that you ultimately choose.
A cheaper brand of three hybrid with little to no forgiveness is not going to be a better choice than a high performing five wood.
Ensure that you compare these clubs fairly when you consider the one which is the best match for your game.
Is It Worth Carrying Both a Five Wood and a Three Hybrid?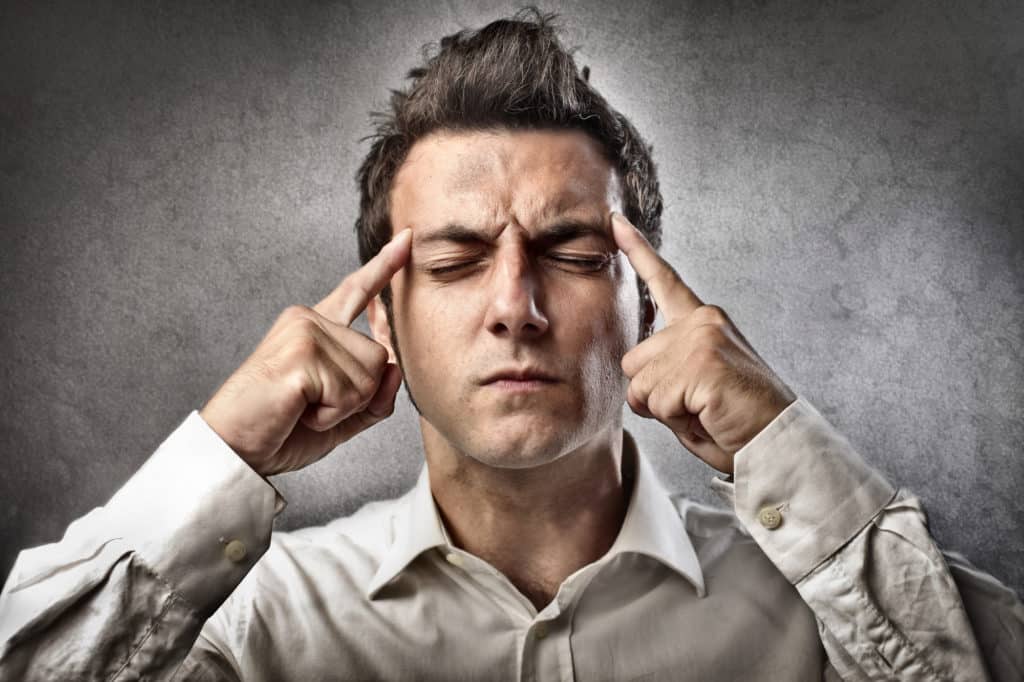 Most golfers have a dilemma of choosing a five wood or a three hybrid because they don't have enough room in their golf bag for more.
Being restricted to carrying only 14 clubs and with the importance of other clubs like wedges, irons, drivers, and putters, there isn't very much room left.
Most golfers are sold on keeping a driver, a three wood, a four hybrid, a five pitching wedge, an approach wedge, a sand wedge, a lob wedge, and putter.
This leaves a player with the decision of five wood or a three hybrid.
If, however, you only carry three wedges or you don't put a three wood in your bag, you may be able to carry both the five wood and the three hybrid.
Since the five wood and the three hybrid are going to have very similar lofts, it's sometimes hard to say if this decision makes much sense.
The truth is, if you have the room in your golf bag, it can make a lot of sense to carry both the five wood and the three hybrid.
You can use the five wood on longer shots or a tee shot on a tight par four.
If you find yourself in the rough a long way from the hole, that would be the time to pull out the three hybrid.
You will find that, even though the lofts on the five wood and the three hybrid are the same, you will probably get different distances from them.
Most people find that they get about ten more yards with their five wood than they do with the three hybrid.
This is quite common and has everything to do with the design and aerodynamics of the club.
Just because a club has a specific loft doesn't always mean it is guaranteed a certain distance.
Keep in mind that the five wood and three hybrid are both considered distance clubs.
You will still be able to get plenty of yardage out of either of these choices.
Are Hybrids or Fairway Woods Easier to Hit?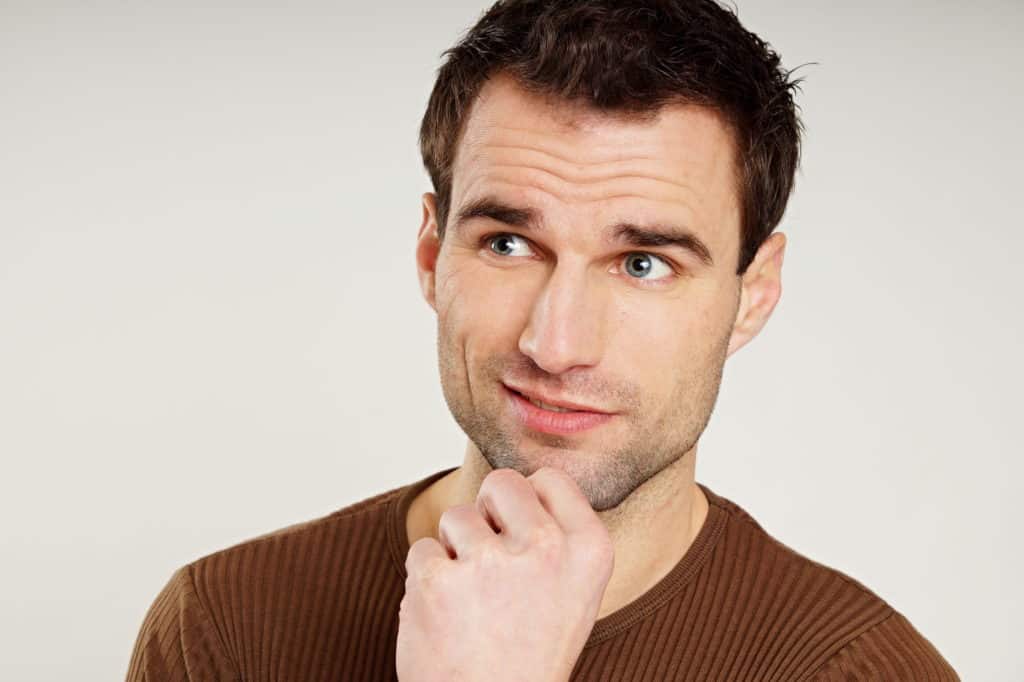 Hybrids and fairway woods are hit a bit differently.
When you hit a hybrid, you will be swinging down and through the shot, similar to an iron.
When you hit a fairway wood, it is a bit more of a sweeping motion.
This sweeping motion sends the golf ball flying into the air without taking very much of a divot.
The hybrids and the fairway woods almost always have graphite shafts and are built to help make the game easier for golfers.
Depending on the type of swing you have, one will likely be easier than the other.
Try to consider if you have more trouble with your iron shots or your drivers.
If you feel like your irons are your strong point, chances are you are going to like the hybrid better.
The hybrid will help to keep the swing the same and work on your strong point of being a great iron player.
If the driver is your favorite club in your bag, the five wood is a great choice.
You can set up to hit this five wood almost the same way you would hit your driver.
Take a big sweeping swing and look for the distance you know you can get with your driver in your hands.
Always choose equipment based on the strengths of your game, not the weaknesses.
Conclusion
Hopefully, you now have a better idea of whether the five wood or the three hybrid would be the best fit for your game.
Either of these clubs is a good choice, and you really can't go wrong.
It's hard to say that one is better than the other because they both have some fantastic performance attributes.
One of the best things you can do is try out both a five wood and a three hybrid and compare the results.
Be sure not to go by distance alone, but consider the accuracy and ease of use.