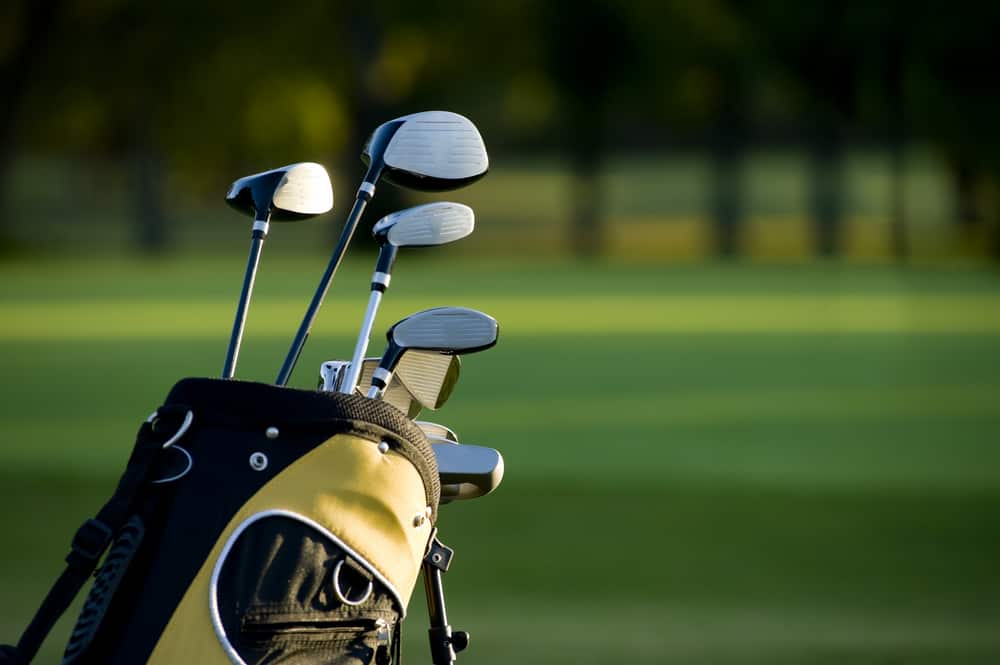 Have you heard of the Acuity brand of golf clubs?
Maybe you have seen a used set for sale and wondered if they could be a good fit for your game.
Some of these golf brands that are a little less renowned offer decent golf clubs, yet golfers are still unsure as to whether they will be a fit for their game or not.
When it's hard to find information about a brand of clubs or who manufactures them, you may choose not to purchase a set.
However, if Acuity golf clubs are something that you think could be a good choice for you, we have some answers about these golf clubs and who manufactured them.

Who Makes Acuity Golf Clubs?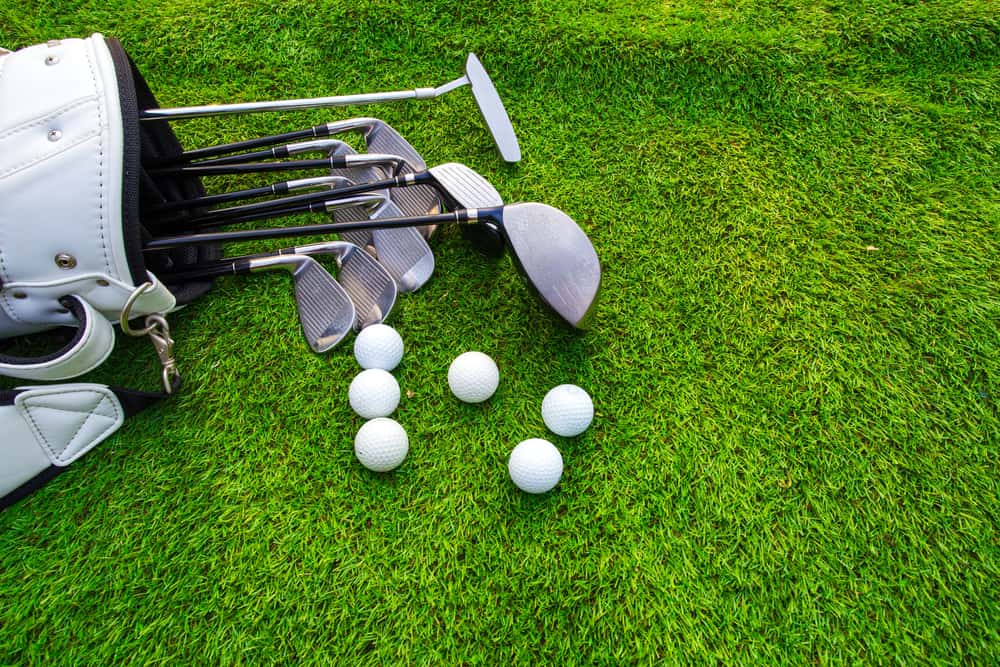 Acuity Golf Clubs were made by Dick's Sporting Goods.
The company is no longer selling this line of clubs, and the clubs are mainly only available on eBay at this point.
eBay is a well-known supplier of used golf clubs, and people from all over the world will put a listing on eBay to help them clear out old golf equipment.
The Acuity golf clubs were built for players who needed maximum forgiveness and distance.
This was a cheap brand and something that honestly didn't last all that long.
Golfers who enjoyed these clubs were either beginners or players who only occasionally participated in the game.
With Acuity golf clubs, you had many choices that the company put out, but there were still no custom golf club options available.
Here are a few things that made the Acuity golf clubs stand out.
Acuity Golf Club Features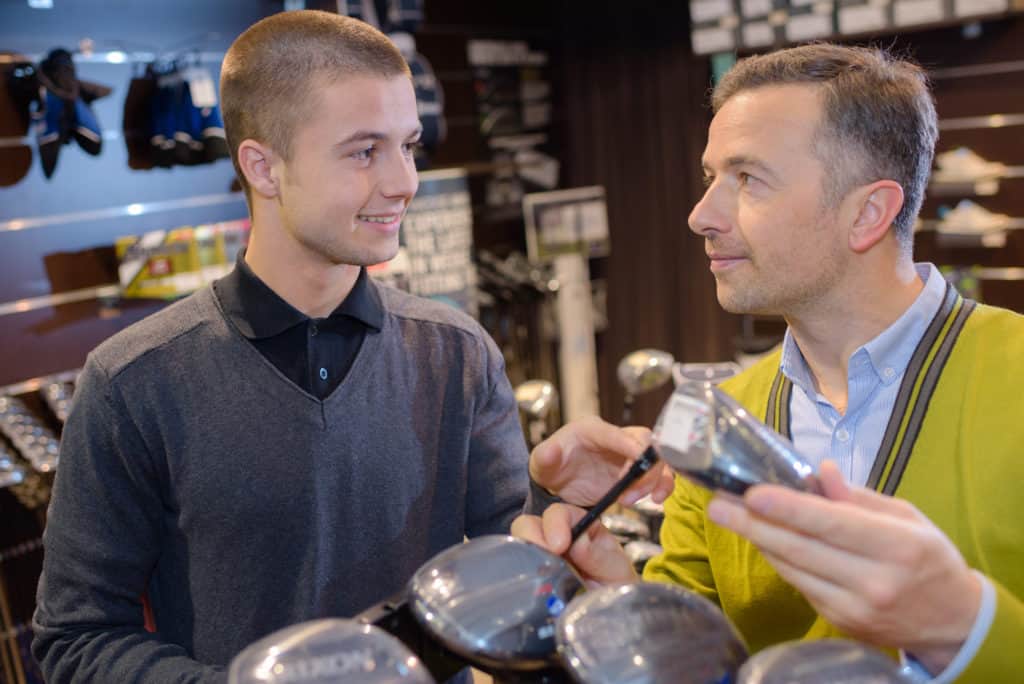 The features of the Acuity golf clubs would vary based on the type of club you were purchasing.
However, here are a few of the things that were most popularly associated with the Acuity name.
1. Performance And Durability
The company claimed that one of the most essential features of the Acuity golf clubs was that they were made for performance and durability.
Although we would agree that the performance of these clubs was decent for the high handicapper and beginner, the durability was not quite as good.
If you didn't take great care of these golf clubs or missed the center of the face a bit, they would get marked up.
You will likely notice this when you look for used sets, and the clubs are a little more beat up than you may see from a premium brand.
For instance, a Callaway, Cleveland, or Titleist club that is well cared for can look fairly new even after ten or twelve years of use.
2. Affordable Price
There is no debating the fact that these were some of the most affordable golf clubs on the market at the time they were sold.
Golf clubs can get expensive, and it happens fast.
You may have a budget in mind to spend a certain amount on a set of irons or a driver.
When you realize you are going to be looking at spending thousands instead of hundreds, your ideas can change.
One of the main reasons people chose the Acuity golf clubs was because they fit in their price range.
The less money you spend on clubs, the more you can put towards your next round of golf.
3. Distance
The Acuity golf clubs were built for golfers who need more clubhead speed and distance.
This was done by trying to get the moment of inertia to be as high as possible.
When a golfer makes contact with the clubhead and feels as though the ball jumps off the face, this is MOI.
A high MOI is always going to make it easier for golfers to get the distance that they need.
In addition, the Acuity golf clubs were relatively light in weight.
A lighter golf club helps a player to be able to swing it faster and get the distance that they are looking for in their game.
Distance comes down to ball speed and technology at impact.
Acuity did the best they could for a limited price golf club to get the best of the distance and performance that they could.
4. Feel
Overall, the feel of the Acuity clubs was not great.
Serious golfers quickly learn that the cheaper a club is, the worse it feels at impact.
Although you may hit a great shot and experience a perfect feel, hitting a poor shot will likely cause some extra vibration in your hands and arms.
Good players will use this poor feel as feedback to learn how to hit better shots.
However, most golfers want the shot to feel good even if they miss it a little.
The feel of the Acuity clubs was not great, and to combat that, they put a soft wrap-style grip on each of the clubs.
The grip was really in place to help eliminate some of the vibration that you would feel at impact.
For the most part, if you are looking at a set of used Acuity golf clubs, they probably don't have the original grips on.
You will want to make sure that you regrip the clubs with something that feels and looks good.
5. Complete Set Option
Although we have been a bit harsh with some of the things that we have had to say about Acuity, the fact that they offered a complete golf set option was a great thing.
Putting a golf set together can be difficult.
You have to consider which golf clubs make sense to add, the lofts of these golf clubs, and then try to find a deal on 11 to 14 individual golf clubs.
This process is time-consuming and frankly a bit too difficult for a new golfer to take on.
With the option of the Acuity set, this is not something that you will need to worry about.
The clubs come as one complete golf club set, and this will help to ensure that your clubs are perfectly suited to get you through a round of golf on the course.
Whether you use these clubs well or not will be up to you and not the club itself.
6. Golf Shafts
Another problem that you can run into with a lower-priced golf set is the golf shafts.
The shaft of the club is typically one of the most expensive parts.
To save money, companies will cut corners and not use premium materials in the shaft.
The Acuity clubs feature RCX graphite shafts and some basic steel in some of the models.
These shafts were lightweight and good for golfers who needed speed, but we can't say that the shafts were all that high performing.
Certainly, they got the job done, and most players were satisfied, but they were certainly not something like Fukukura or True Temper would produce.
The Acuity clubs came in several different models, and there were, of course, shaft options across these models.
However, it is essential to remember that one of the ways the price was kept down was the inferior golf shafts used in the club.
Should I Buy Acuity Golf Clubs?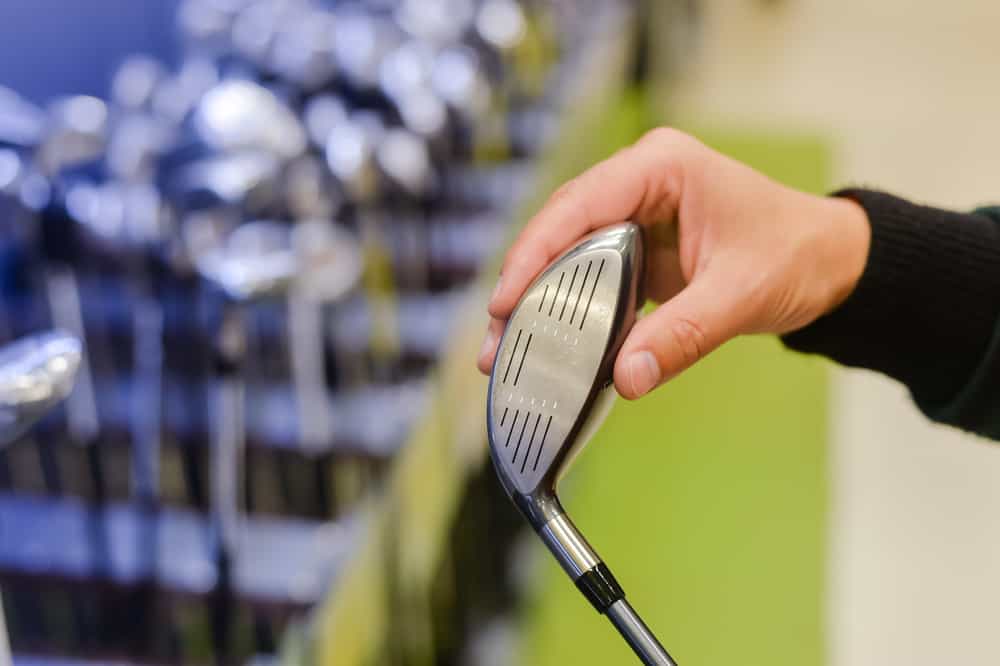 Now that we have given you a very honest review as to how good the Acuity golf clubs are, you may be wondering if this is a club that could help your game.
It's hard to say that there is anything wrong with the Acuity clubs, but there are likely some better options on the market.
As we have mentioned, the Acuity clubs are no longer available new, and you will have to purchase a used golf club.
The used clubs come in a variety of different conditions.
You could be purchasing from someone who played with this club every day for four years straight or someone who just found this set lying in their garage and only played with them for two rounds.
It is essential to check for wear and tear before you decide to purchase the Acuity club.
The main reason behind this is that the clubs are not known for having the best longevity and quality.
Look to ensure that the clubface is still in good shape and that there is not too much wear.
In addition, check the fairway woods and their shafts to ensure that there are no dents or cracks in them.
You have to be very smart about whether you should put the Acuity golf clubs into play or not.
The technology on these clubs is a bit older now, and it is not going to be an ideal fit for all players.
Certainly, if you have found a set of these for a great price and you have hit them and played them well, you should go for it.
However, there are some newer options on the market that will probably be much more forgiving and high-performing than Acuity.
Most of this simply has to do with age and the way the world of golf has changed.
Does It Make Sense To Buy Non-Brand Name Golf Clubs?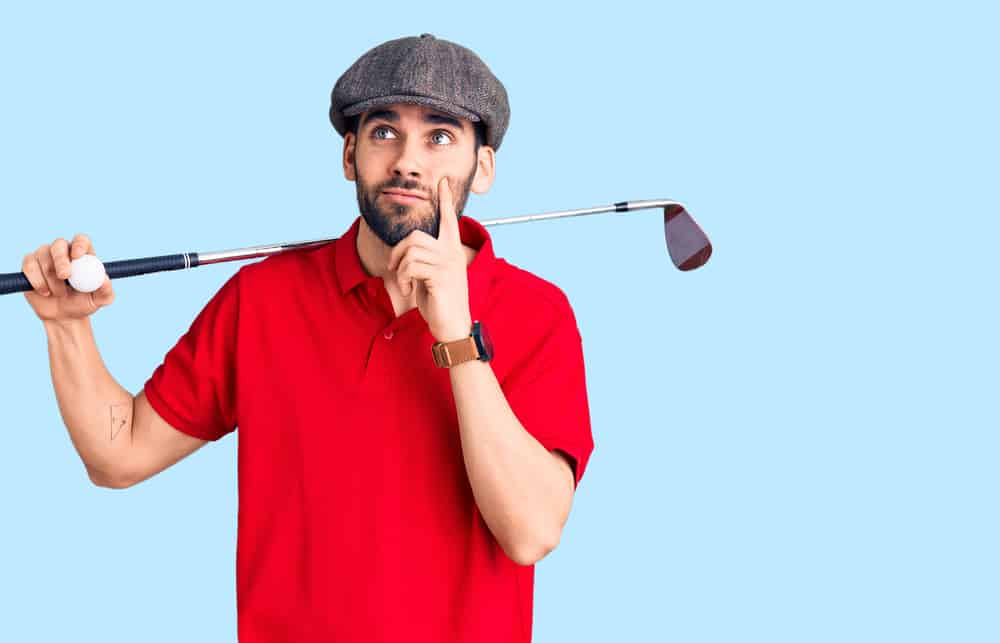 Clearly, the Acuity brand is not quite a household name.
However, there are plenty of golfers who play with clubs that are not as well known and seem to do quite well with them.
Does that make sense for you?
Do you need a TaylorMade or a Callaway golf club just to be able to play the game?
The truth is that there are plenty of golf clubs out there without a brand name on them that are quite good.
Whether you are a new player or a high handicapper, you may find that these clubs offer the best value out there.
However, if you are a better player or are looking to start taking your golf game to the next level, some technology in the more well-known brands will stand out as being better.
There is no way for a club like an Acuity to have the same feel as something like Miura or Titleist.
The company does not invest as much money into the research and development nor into the materials they use.
The companies have different business models, and that is entirely understandable, but it is something that golfers need to be aware of and plan for when purchasing golf clubs.
If you care about feel and are looking to become a mid to low handicap player, you will need to invest in some excellent golf equipment.
Conclusion
Dick's Sporting Goods no longer makes Acuity golf clubs, but you can purchase them on eBay.
Although we won't tell you not to purchase the Acuity golf clubs, we strongly advise you to make sure that this is a proper fit for your game.
The clubs are getting older now, and the technology offered will not be nearly what you can find on the market these days.
Take your time when you make golf club selections and choose something that will improve your game for the long term.