The TaylorMade golf irons and the Ping irons are some of the most popular clubs in the world of golf.
If you have narrowed your selection down to these two brands, then you have already done a great job.
There are, however, some differences between TaylorMade and Ping, and they may be worth understanding before you make your purchase.
We will go through all the differences between Ping and TaylorMade irons to help you determine which one is the best for your game.

TaylorMade vs. Ping Irons
Ping Fitting System vs. TaylorMade Fitting System
The most significant difference between Ping and TaylorMade is going to be the fitting system.
You will notice that most golf clubs start to have some of the same characteristics after a while.
They will all claim to be long, forgiving, high launching, and easy to hit.
Of course, your opinion on this will vary from one company to another.
However, each golf club manufacturer has one interesting thing which sets them apart from other manufacturers.
For Ping, it is the fitting system.
Long before golf club fitting was even a thing, Ping was doing it.
Nowadays, golfers feel like fitting is the only way to make sure they get a great set of clubs.
When you go for a fitting, they will let you know how your height and arm length are going to affect the size of the club you need.
Ping has a color code system they use on all their irons.
The color code system will ask for two measurements: your overall height and the wrist-to-floor length.
Based on this measurement, you will be given a Ping dot color.
The dot color will correspond to the length of the golf club a player needs and how upright or flat the lie angle is.
Anytime the length of a golf club is adjusted, the lie angle also needs to be changed.
A Ping black dot is the standard size of golf club.
The Ping black dot will correspond to a TaylorMade standard length golf club.
The great thing about the Ping fitting system is that it can make it so a golfer does not need to go in for a fitting to get a custom fit set of clubs.
The Ping fitting system is known for being very accurate, and most people find that, once they find their Ping dot color, they stick with it for life.
Technically, a golfer could use the Ping fitting chart and then apply those specifications to any brand of irons.
However, most golfers will still go get a custom fitting for TaylorMade but choose the dot color on the Ping irons.
Many golf companies don't charge for customizations like lie angle and length when purchasing new clubs.
In the past, this was not always the case.
Years ago, these customizations would have cost extra money, but the Ping dots were always free.
For the most part, TaylorMade won't charge for customizing their irons now, either.
One important thing to remember with the Ping vs. TaylorMade is that, for people who need use custom clubs, it's going to be easier to find what you need with Ping.
When you buy used clubs, you are not always sure what you are getting.
However, if you can find a Ping dot color you need, you have a pretty good idea of what you are getting.
This will apply for both tall and short golfers, and this is partly why Ping golf clubs hold their value a bit better than other brands.
Price/Value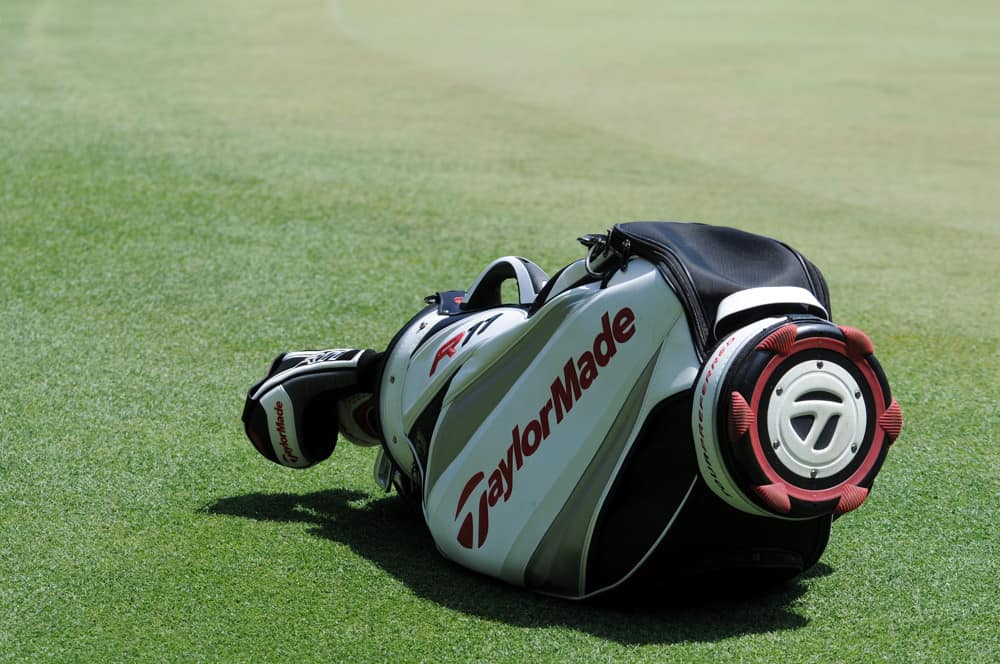 When you look at the pricing of the Ping irons vs. the TaylorMade, you may notice that Ping is usually slightly higher.
When Ping puts out a new set of irons, they will probably be right around the same price as TaylorMade.
However, the TaylorMade irons are going to drop in price faster than the Ping irons.
TaylorMade releases clubs more often than Ping.
Since they are more likely to release a new club each year, they also lower the pricing on the previous set of irons.
Ping seems to put clubs out about every two years, so the price of Ping clubs stays higher a little longer.
The Ping clubs also seem to hold their value better when you sell them.
If you like to replace your clubs often and want a set that holds their value, hands down, Ping is the best club to have.
Many people sell their Pings for quite a bit of money even years after they purchased them.
Pings are also known for having great quality and feel, and that is why people will pay a good amount even when the clubs have been used.
Although you won't notice a huge difference between the TaylorMade and Ping when it comes to price, think about long-term value as well when you purchase.
Lofts (Distances)
The latest trend in golf is to lower the loft on a club so that it goes further.
When you compare one iron to another, you must compare the lofts of the clubs as well.
For instance, a pitching wedge could have a loft of 46 or 43 degrees.
When you hit the 43-degree pitching wedge, you may think those clubs are much longer, but really it is about the loft.
To equally compare distances between irons, you must take into consideration the lofts of the clubs.
Ping as a company was a little late to the loft lowering game.
For a long time, they kept their lofts traditional until they had to start to lower to compete with TaylorMade and Callaway as well.
Depending on which Ping irons you are looking at, you may notice that the lofts are a bit more traditional.
Lofts will also be different depending on the type of iron you are looking at.
The game improvement irons will usually have lower lofts than a player's iron.
Who They Are For?
All golf companies have a slightly different clientele that they target.
For instance, a company like Titleist is known for going after the better players.
Cobra and Cleveland have been known to help the higher handicap golfers get their scores down.
TaylorMade is known for its speed.
They tend to appeal towards younger players who like modern design and lots of ball speed.
If your favorite thing to do is smash the ball 300 yards off the tee, chances are TaylorMade is going to be your company.
Ping has always appealed to those who are serious about golf, care about feel, and are a bit more traditional than other golfers.
If you were a player who was upset with recent rule changes and you are a stickler for counting all rounds towards your HDCP, chances are you will like the Ping brand overall.
Ping also tends to appeal to those who are both short and tall.
With the ease of their fitting systems, they have really shown golfers who are not "standard" size that there are clubs out there for them.
As far as player handicap is concerned, both Ping and TaylorMade make clubs for a wide range of handicaps.
It does not matter if you are a two handicap or a 22 handicap, both TaylorMade and Ping have options for you to choose from.
Ping does tend to have fewer iron choices overall than TaylorMade.
For instance, TaylorMade offers a few sets of player's irons at any given time.
Some are a bit more forgiving than others, but you will at least have choices.
Ping does not usually offer as wide a range of products.
Women's TaylorMade vs. Women's Ping
When looking at the differences between TaylorMade and Ping, it is essential to consider the options for women's clubs as well.
Ping has been known for making very lightweight, easy-to-hit clubs for women.
The feel is usually very good, and players from a wide range of handicap levels can use these Ping irons.
If you are a faster swinging female golfer and you want lots of distance, the Ping irons could be a little lightweight for you.
In fact, some women are going to use the men's clubs and have them cut down when they play Ping.
For TaylorMade, they are again going to apply to the women who need speed.
TaylorMade irons allow women to hit the golf ball much further than they have been able to in the past.
The aerodynamic design of the club, combined with the very high performing club face, helps women get the extra distance they may need in their game.
When it comes to women's irons, you will be choosing between ball speed and power (TaylorMade) and feel (Ping).
Crossover Irons vs. DHY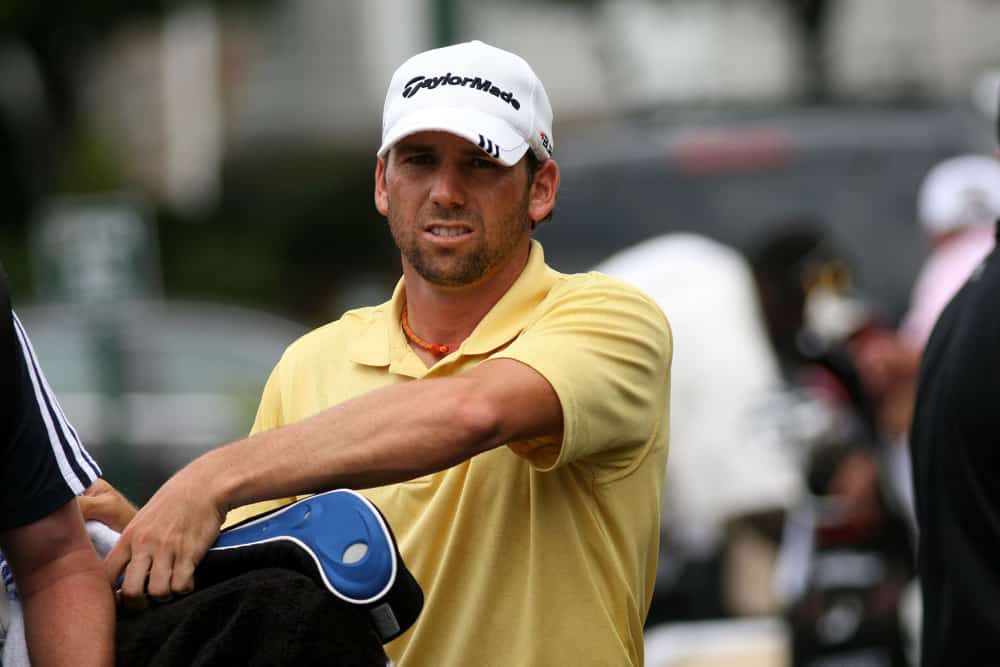 Ping and TaylorMade also make two nontraditional iron type clubs.
Ping was the first to come up with this crossover type product, and they are a very interesting addition to a golf bag.
A Ping crossover iron is a club that will replace a long iron and fill in the gap between a long iron and fairway wood.
A crossover club is not quite a hybrid.
Some golfers feel as though they don't get the performance and control they need from the hybrid.
This is where the crossover comes into play and allows for some extra playability within the set.
We love the design and the feel of the crossover irons.
They allow golfers to keep a bit more consistent across all of their clubs.
TaylorMade has just recently released the DHY.
The DHY is essentially a crossover iron.
The concept is to get a low iron that is easy to hit, easy to launch but still gives lots of extra distance.
The DHY is a new concept for TaylorMade, but we presume it is going to be quite high performing and well received.
As popular as the hybrid golf clubs have been over the years, there are still many golfers who find that the iron feel and look is better suited for their game.
Hybrids are a bit clunky looking, and some people struggle to hit them well at all.
Shafts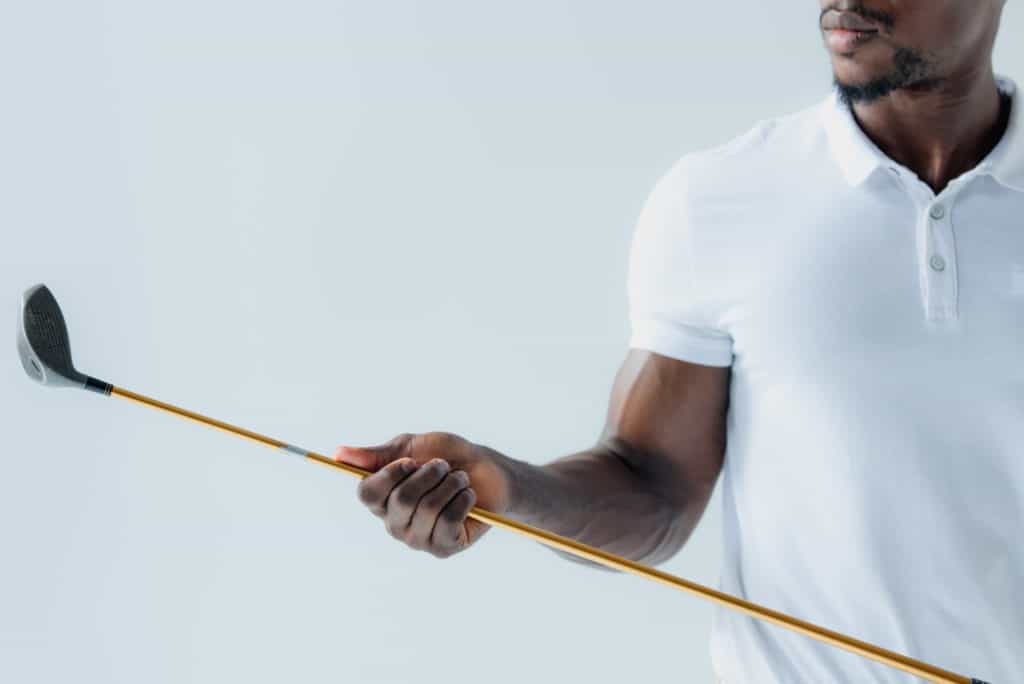 Years ago, golfers would judge the irons they are purchasing by the shafts they were offered in.
A golf club with a good shaft allows for better feel, consistency, and performance.
When things started changing with custom fitting and players made the switch from stock shafts to custom fitted shafts, this became a little less important.
The shafts in both the Ping and the TaylorMade golf clubs are all very high quality.
If you play with a specialty golf shaft in your clubs, then you can also have that shaft put into either of the irons.
The stock Ping shaft compared to the stock TaylorMade shaft is going to be equally as high performing.
One thing we like about Ping is that they have stuck with very similar shaft types and technology throughout the years.
If you have a set of Pings from seven years ago and it is time to upgrade, the transition should be an easy one for you.
Grips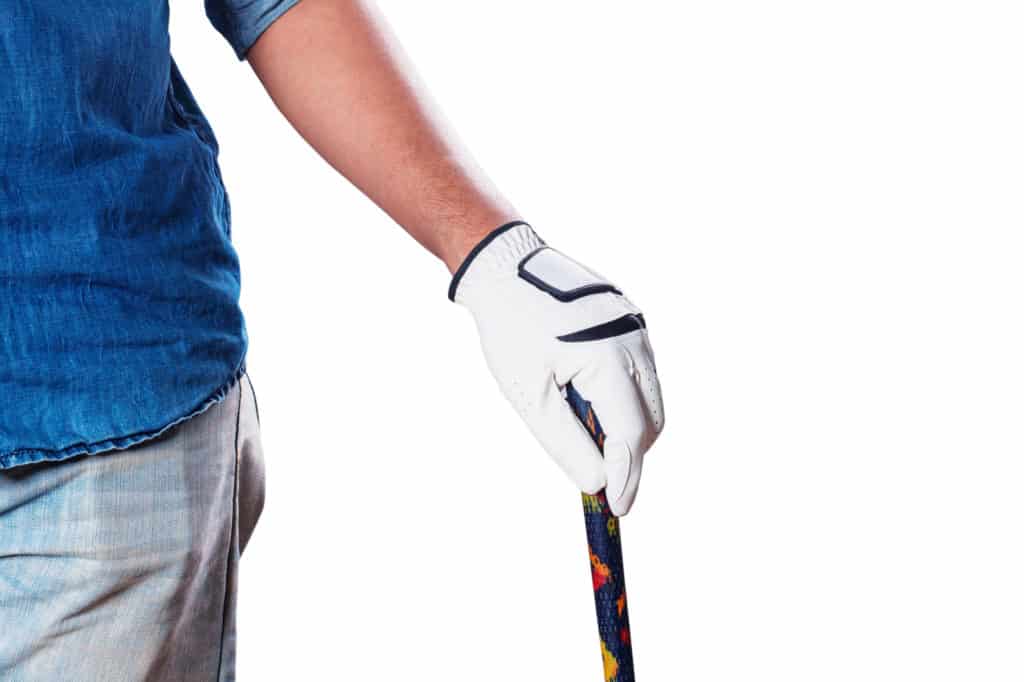 Both TaylorMade and Ping have stock grips they offer on their golf clubs.
Again, now that most people get custom fitted for clubs, the grips are going to be the ones that you perform the best with.
Usually, there are ten to twenty grip choices you can have put on a golf club without paying for an upcharge of any kind.
The TaylorMade stock grip and the Ping stock grip are both going to be a standard men's size grip with plenty of tack.
Top Down Look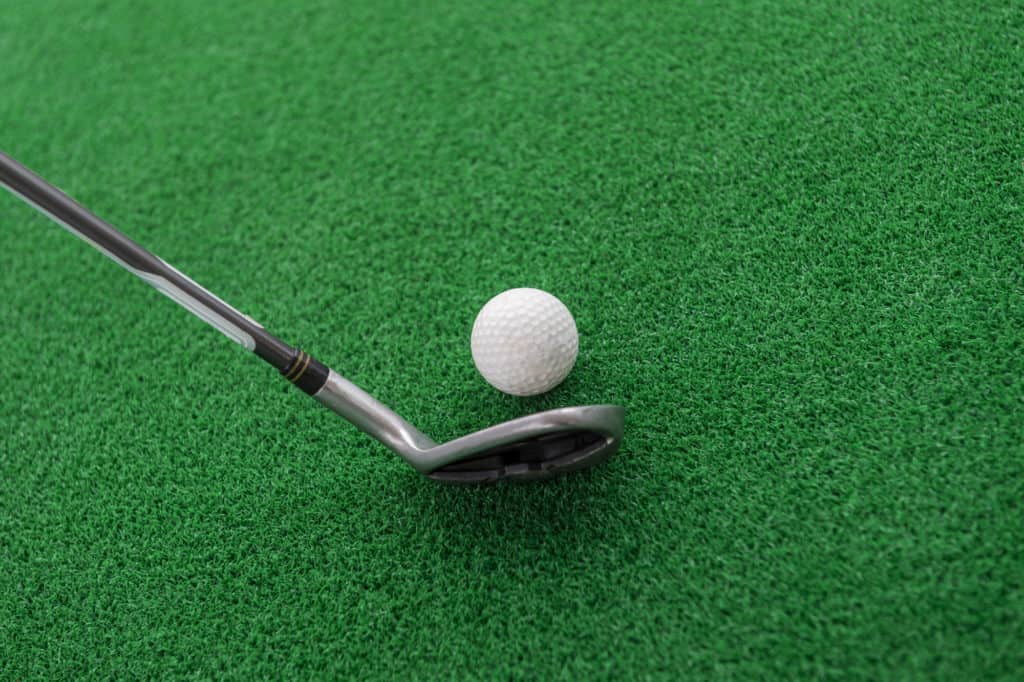 The last difference we will discuss is the top down look of the Ping vs. the TaylorMade.
There are two schools of thought on the top down look.
Generally speaking, better players want to see a thinner, cleaner line.
When a higher handicap player looks down at the club, sometimes the thickness will give them a little bit of extra confidence in the shot they are about to hit.
The TaylorMade game improvement irons are a bit thicker looking than the Ping game improvement irons.
Ping blades are very thin, just as the TaylorMade are, but overall, as a company, Ping tends to go with a thinner cleaner look.
TaylorMade typically goes with a thicker, player improvement type look to their golf clubs.
Ping has made some pretty ugly golf clubs through the years (Ping Zings!), but they have come a long way, and their most recent G410 line is a great looking set.
Conclusion
As you can see, there are lots of differences between Ping and TaylorMade.
It is really impossible to say that one is better than the other.
Each company has its strengths and weaknesses.
Overall, if you are a player who needs a custom fit set of clubs, Ping is probably your better choice.
If you are a golfer who is looking for maximum speed and distance off the tee, the TaylorMade will be the way to go.
The good news is that you really can't go wrong with either of these irons in your golf bag.