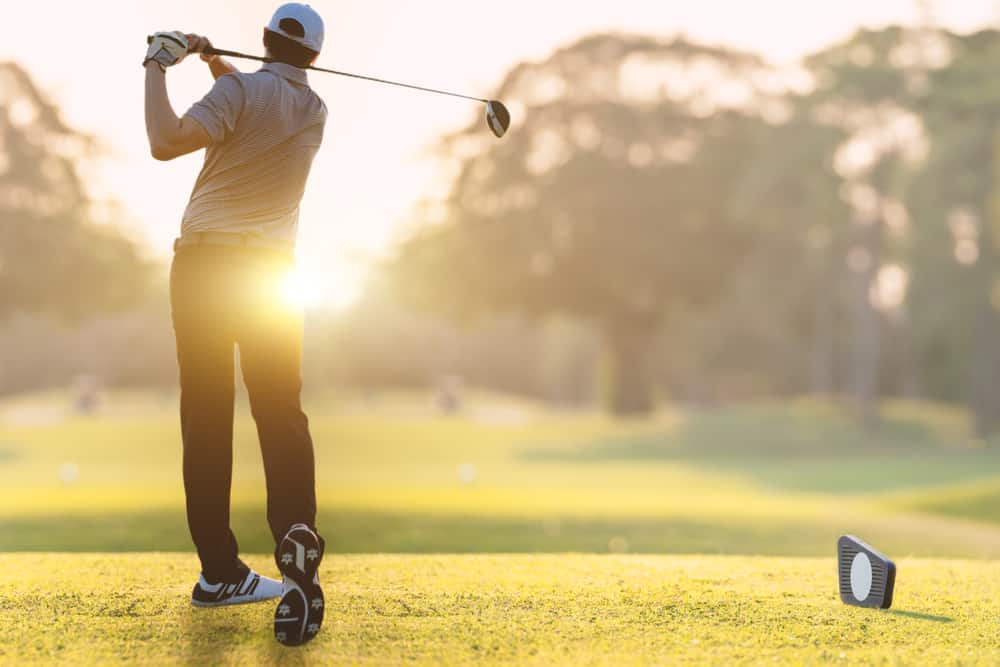 If you talk to your parents or grandparents about Spalding Golf, they will likely have lots of positive things to say.
The Spalding Golf company and brand were early pioneers when it came to golf equipment.
The company took advantage of an early opportunity in America to create and build golf clubs for the growing population of golf enthusiasts.
The history of Spalding is quite exciting and will give you some insight into the world of golf equipment.
Let's take a look into the history of Spalding Golf clubs and see if you can learn a bit more about the game you love.

Spalding Golf Clubs History (Complete Story)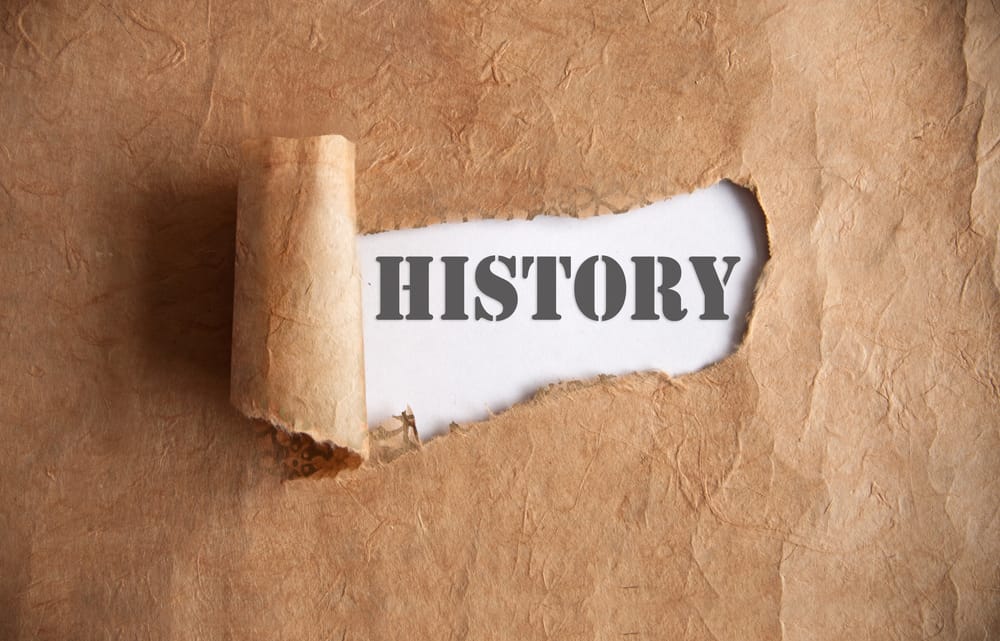 We will split the Spalding golf story into some different sections so that you can easily see how it has evolved and changed through the years.
Unfortunately, Spalding golf is no longer in existence, but as you will see, there are still plenty of signs that this company has left behind for the golfing world.
The Start Of Spalding Golf Clubs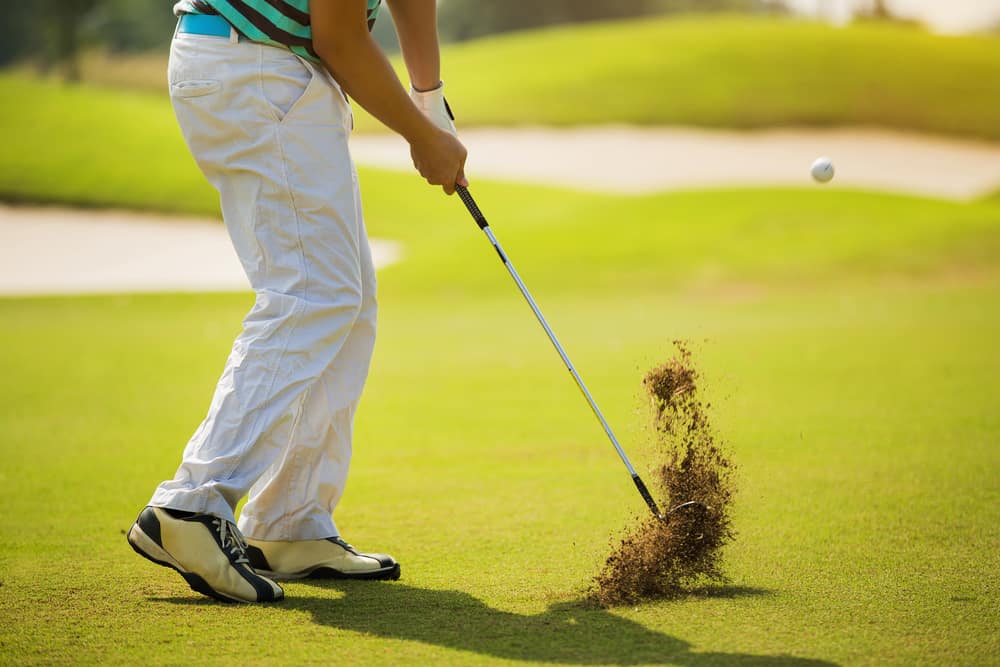 In 1905, a sporting goods company saw that golf was starting to become quite popular in the United States.
Europe was a bit ahead of the United States when it came to golf, and the sport had only just started to explode in the United States.
Golfers were realizing that everyone could have access to this game, not just the wealthy.
However, there was a serious lack of equipment to be found.
The A. G. Spalding & Brothers sporting goods company realized that it was time to get themselves involved in the golf equipment business.
This was the first time that a company in the United States was able to offer its own brand of golf clubs.
As you can imagine, the people in America were quite happy with this option.
Prior to the release of the Spalding golf clubs, you would have a hard time finding golf clubs in the US that were not from Europe.
When Spalding Golf first started, it had club-making factories in London and Scotland.
They made a forged iron head that was sold in the United Kingdom and the United States.
These early clubs could not be produced fast enough for the American people.
Spalding could hardly believe the success that they were seeing, and they couldn't keep the clubs on the shelf.
People rushed to get the affordable Spalding golf clubs in their bags as soon as they hit the shelves, and this is what gave Spalding its impressive start in the industry.
The Spalding Sporting Goods company was in the right place at the right time, but to continue to grow and expand, they would need to continue with their innovation and technology.
Keeping Up With The Demand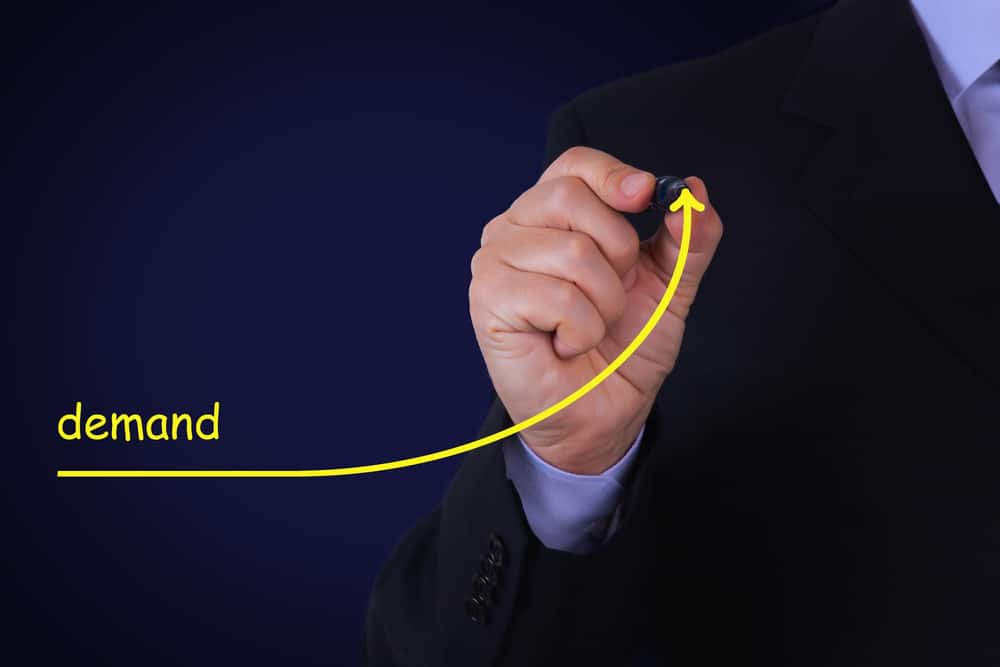 Now, instead of trying to decide if it was a good idea to sell golf clubs in the United States, Spalding knew that they had to learn to keep up with the demand.
That demand was not only for access to golf clubs but also for continued advancement in technology and equipment that would keep people buying.
Essentially, just as we see today with companies like TaylorMade and Callaway releasing new golf clubs each year, Spalding needed to stay ahead of the curve when it came to golf technology.
The original clubs made by Spalding were those with hickory shafts.
If you are a true fan of the game, you know how far our equipment has come from this early golf equipment.
Hickory was a good material because it allowed golfers to hit the ball further than they ever had, and it was relatively easy to control.
Of course, hickory shafts also were a bit fragile, and they needed to be properly taken care of.
There was an idea that there could be better shaft options on the market that would appeal to more players.
Aluminum And Bronze Release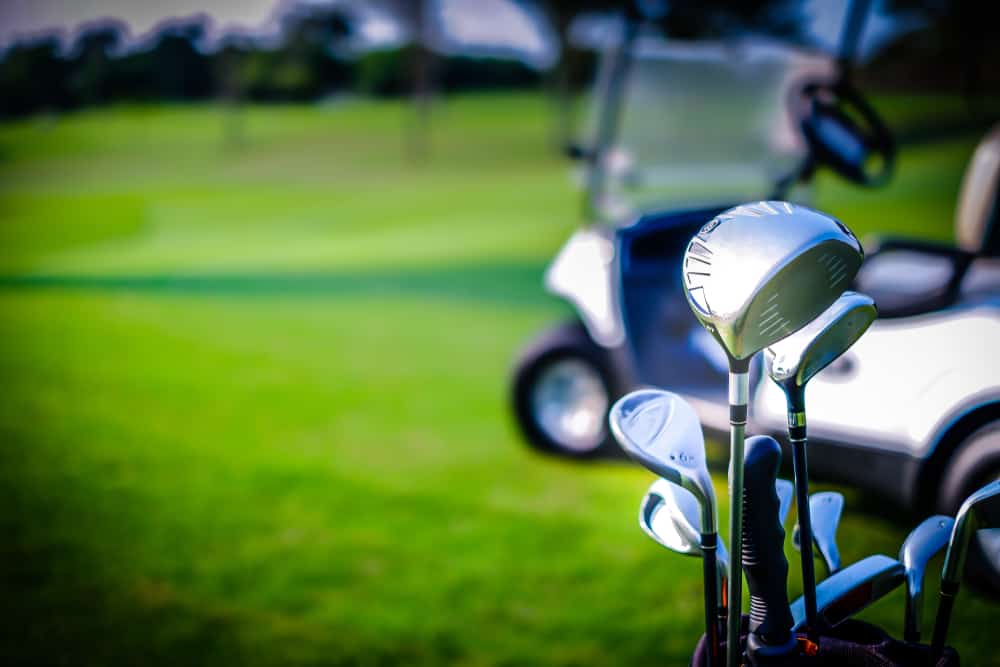 Just a few years after the start of the company, the Gold Medal series golf clubs were released.
These were comprised of aluminum and bronze, and they were mostly fairway woods.
The addition of new materials into what was originally just a wood clubhead was one of the major developments in early golf.
Think about the materials and metals that we are using in equipment today.
Without this early vision and innovation from the Spalding company, we likely would not have seen this type of advancement in golf club technology.
In addition to the aluminum and bronze they used in the fairway woods, Spalding started to use lead in the face of the putters.
Even in those early years, it was understood that feel and touch were more important than anything else in the putting game.
Getting your golf ball to perform off the face of the club is essential to being able to succeed as a golfer.
Spalding realized these things early on, and when you look back and think about how revolutionary this was, it makes the history of Spalding Golf Clubs even more impressive.
Over the years, Spalding had a few releases that helped them stand out as a company.
One of the early ones was their Clan Cleek golf club.
This was a unique-looking club with a very small amount of loft and a narrow face.
The club was used to help players get out of a difficult lie and send the ball shooting down the fairway.
Interestingly, we now know that a bit higher loft is really your best bet for getting out of these difficult fairway lies.
Grooves In The Irons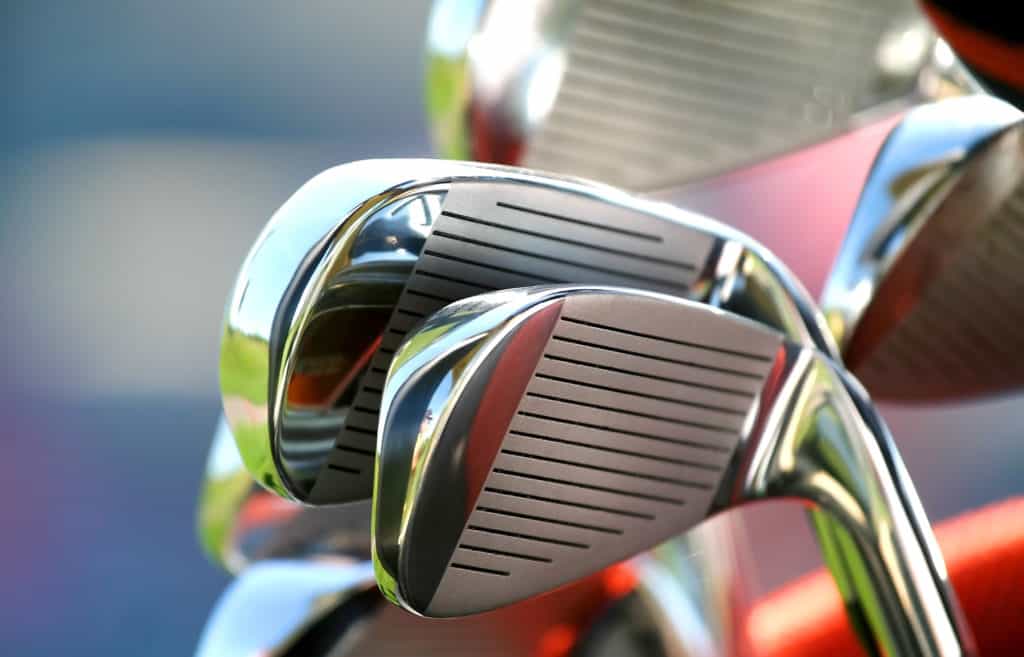 If you take a look at some of the modern golf technology, especially that of wedges, you will see how important grooves are.
Grooves are going to help you get spin and proper distance control.
These grooves that we see today were not always as high performing as they are now.
Today, golfers expect the grooves of their clubs to handle quite a bit of the game for them.
These grooves will help to ensure that the clubs react and respond as we want them to.
This concept that grooves can be so beneficial to golfers really started back in the early 20th century when Spalding started changing the grooves that they used on their irons.
One of the early innovations was a deep groove design.
The company wanted to see what effect a deeper groove would have on the performance that players could get.
It turns out the deep groove was a great choice, and players found that it helped them get the performance that they needed out of their iron shots.
Some of these early deep groove designs were known as the waterfall and even the waffle face irons.
As you can probably imagine, some of the technology that was introduced did not turn out to be all that impressive and therefore didn't last.
The things that stood out were those that made a strong impact in players' games, and the addition of deep grooves was certainly one of them.
Eventually, the USGA banned deep grooves, but golf companies and manufacturers have used these original designs to come up with some of the modern technology that we see today.
Although the USGA bans deep grooves, there are still things we can learn from this technology and apply it to modern technology.
When we look at the Callaway wedges and their groove-in-groove technology, it's hard not to think of the innovation that Spalding had brought to the market.
Improvement In Process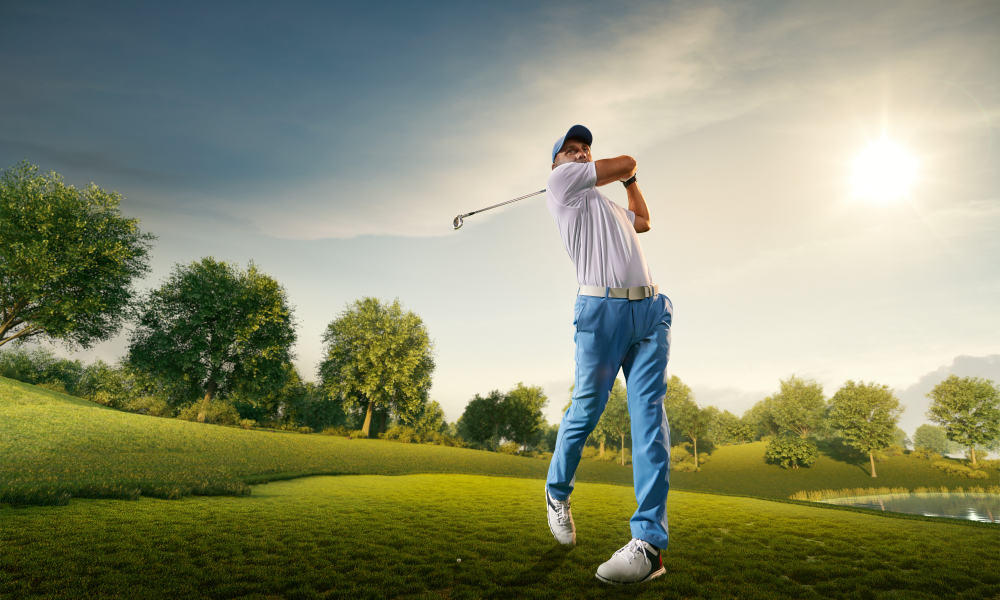 As you can imagine, manufacturing looked quite a bit different in the 1920s as compared to the 2020s.
When forged golf clubs were made, they were done by clubmakers who were using an anvil and forge to shape the head of the club.
As you may imagine, this process was time-consuming, and it made it difficult to produce golf clubs that were high performing as well as affordable.
However, Spalding, being the forward thinkers that they were, decided to change their manufacturing process just a bit to make it even more effective.
This is where we saw the release of the drop forging technology.
The drop forging was done with a mechanical hammer that was used to craft the clubhead.
In addition to the mechanical hammer, a drill socket was used to attach the clubhead to the shaft and polish the club as well.
There are several positives related to these processes, but mainly, the clubs could be produced faster and more consistently.
Even today, golfers worry about getting clubs that are consistent and similar enough.
They worry that their friend's new TaylorMade driver may actually be higher performing than theirs because of manufacturing discrepancies.
However, there is no question that the early Spalding golf clubs did not have excellent consistency when comparing one set to the next.
The new drop forging process changed that.
Shaft Technology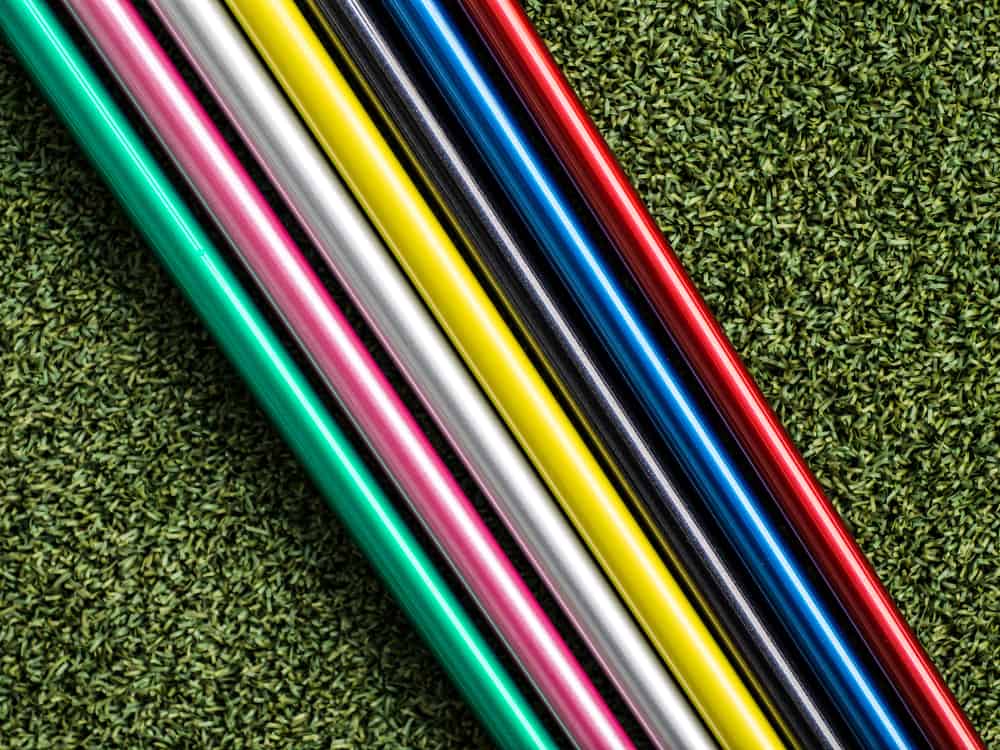 Most of the original golf shafts created by Spalding were hickory shafts.
These shafts, although all made of the same original materials, were sometimes changed to see if shaping and weight could impact the performance of the shaft.
There were circular ridges that went around the entire shaft almost all the way down.
If you think about the steel shafts that are on the market today, we see these same ridges.
Golf shaft technology continued to improve and change until we saw the release of graphite and steel shafts that we have in our modern clubs.
However, it is interesting to look back and see how the early manufacturers tried to manipulate these shafts a bit so that they would work for the golfer.
We now know that the shaft you play in your golf club is potentially even more important than the clubhead that you play with.
Golf shafts allow players to get faster club speeds and increased distances.
They will find that lighter materials make it easy to get clubhead speed, but at the same time, it also makes it easier to hit shots that travel in a variety of directions.
There is a fine line between distance performance and control of your golf clubs and their shafts.
Golf club shafts are continuing to improve today.
Even without Spalding in the market anymore, we are seeing continual improvement and changes to the shafts.
Overall, it is hard to say what golf shafts will look like fifty years from now, but we can almost guarantee that some of this technology featured in the early irons sets will continue to inspire innovation.
Too Many Club Choices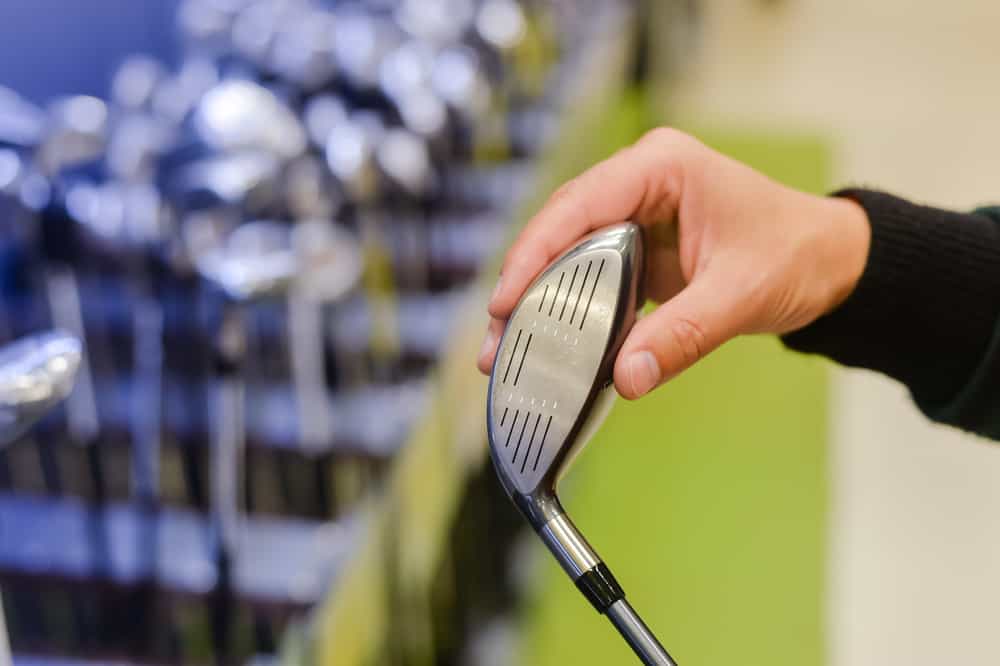 With Spalding's success in the golf industry, they just continued to create unique and innovative solutions for what golfers needed.
Each new set of clubs had some kind of revolutionary feature that they had not seen in previous models or versions.
The great thing about these golf club choices for Spalding was that they could make more and more clubs and people just kept buying them.
This, of course, came to an end in 1938 when the USGA passed the rule that limited the number of golf clubs players could carry in their bags.
The current rule is that you can only carry 14 clubs in your bag.
This is where we really started to see the driver, woods, irons, wedges, and putters start to develop and change.
These were the core clubs of any set, and that has continued.
In more recent years, we have seen the release of the hybrids and the utility clubs, but prior to that, there were a dozen other options for players to choose from.
The problem with all of these choices is that it was making the game of golf a bit too easy.
Instead of having one club to hit from a variety of locations, players would carry seven different clubs, each designed for a unique location and shot.
Certainly, this made for a more complicated process and a bag filled with heavy clubs.
Limiting the number of clubs in a player's bag was a smart decision from USGA, but it certainly impacted the number of clubs the company could sell.
The End Of The Spalding Golf Company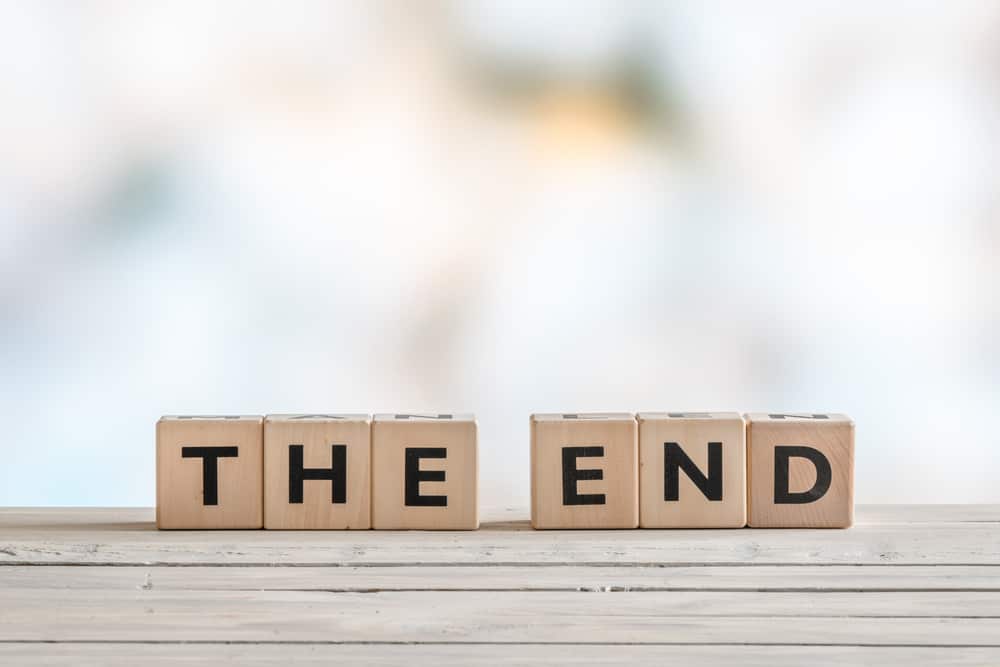 With such a strong start in the industry, you may be surprised to learn that Spalding Golf is no longer in business.
Although you may still be able to find Spalding golf clubs at thrift stores and used golf equipment locations, it is no longer sold as the company has completely disbanded.
The real reason behind the collapse of Spalding golf is likely something that you would have to look in their books to find.
Most of the time, when a business like this falls apart, you will notice that it has everything to do with poor management of funds.
In addition, we think a major part of the issue was that the golf marketplace started getting more and more competitive.
As the size of the retail golf market started to grow from the millions to the billions, big-name companies invested large sums of money into golf equipment and technology.
The Spalding Golf Company just couldn't keep up.
There were too many new companies that had a strong hold on the market and were willing to serve a wide range of customers.
Two of the more popular brands that Spalding had worked to develop through the years were Top Flite and Etonic.
Top Flite was sold to Callaway, and that is why we see the Top Flite products still on the market.
Although they got their start from Spalding, they are now more of a Callaway technology golf club.
Overall, Spalding taught the world of golf quite a few things, and they have helped to change the minds of many players about what equipment can and can't do for your game.
Spalding Golf has a major place in the history of golf, even though it no longer a club that you can purchase.
Conclusion
Hopefully, we were able to answer all of your questions about the history of Spalding and its contributions to the world of golf.
The creators of Spalding golf were visionaries who were able to see what a future in the game could look like.
These early innovations helped to shape the way for the golf clubs that we play with currently.
There is no question that many great players got their start with the Spalding golf equipment.
Although we don't expect to see another company exactly like Spalding again, many new companies will shape their mentality and business plans around this golf manufacturing legend.