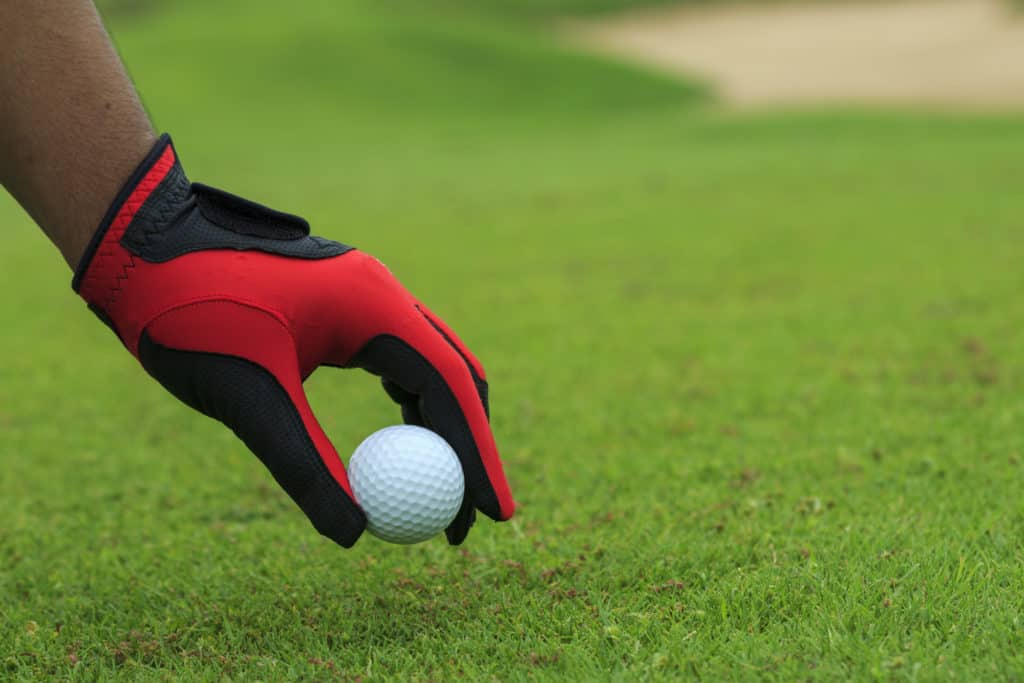 Does it feel like you just purchased a new golf glove, and it's already a mess?
Golfers don't do a great job of taking care of their golf gloves.
You may be doing some things that are decreasing the life span of your golf gloves.
In this guide, we will tell you how to clean golf gloves, and we will give you some helpful tips for keeping your golf gloves in great shape.

How To Clean Golf Gloves- Step by Step Guide

Step 1- Identify Glove Type
The first and most important step of cleaning a golf glove is to identify the type of golf glove that you have.
You should be able to tell if your glove is synthetic or leather just by feeling it.
If you are not sure, there is probably a tag somewhere on the glove that will identify it.
If you check under the Velcro portion of the golf glove, that is usually the best place to look.
The reason you need to identify the type of golf glove is that if it is leather, you cannot wash it.
You can do the best you can to keep leather gloves clean while you are playing, but they are not washable.
If you try and wash your leather glove, you will ruin it.
This guide is going to be for cleaning your synthetic gloves.
Step 2- Gather Supplies
You will need a cup of warm water with a little soap in it and a soft cleaning brush.
You don't want to use a cleaning brush with metal bristles as they may tear at the glove.
You do not need harsh cleaning supplies either, simple dishwashing soap and water will be enough.
Step 3- Washing
You do not need to submerge your glove in water completely.
Take a little bit of soap and water on your brush and start scrubbing the glove down.
Work on any areas where you see dirt and grime starting to pile up.
Keep dipping your brush in the water and then scrubbing the brush again.
You can wipe the glove off if it is getting too wet, and there is still visible dirt to scrub.
Step 4- Drying
The most crucial part of washing a golf glove is the drying.
If you don't dry the golf glove properly, it will never quite be the same.
In fact, drying is so important that it is recommended you dry your glove while you are playing golf as well.
Step 5- Analyze and Replace?
Once your golf glove is dry, you should take a look at the quality of the glove and see if it is worth keeping, or it may be time to replace it.
If your glove has stains or if it has holes, it is time to get a new one.
There is no sense in trying to fix holes or using a stain treatment on the glove; it is simply just time to replace it.
Cleaning your golf glove is not a hard process, but you should be careful how often you do it.
This is not something that you want to do after each round of golf.
In fact, you will probably only wash a glove once or twice before it's just going to make sense to replace it entirely.
If you wash your glove over and over again, it will deteriorate quicker than it would if you would leave it alone.
Can You Wash Synthetic Golf Gloves?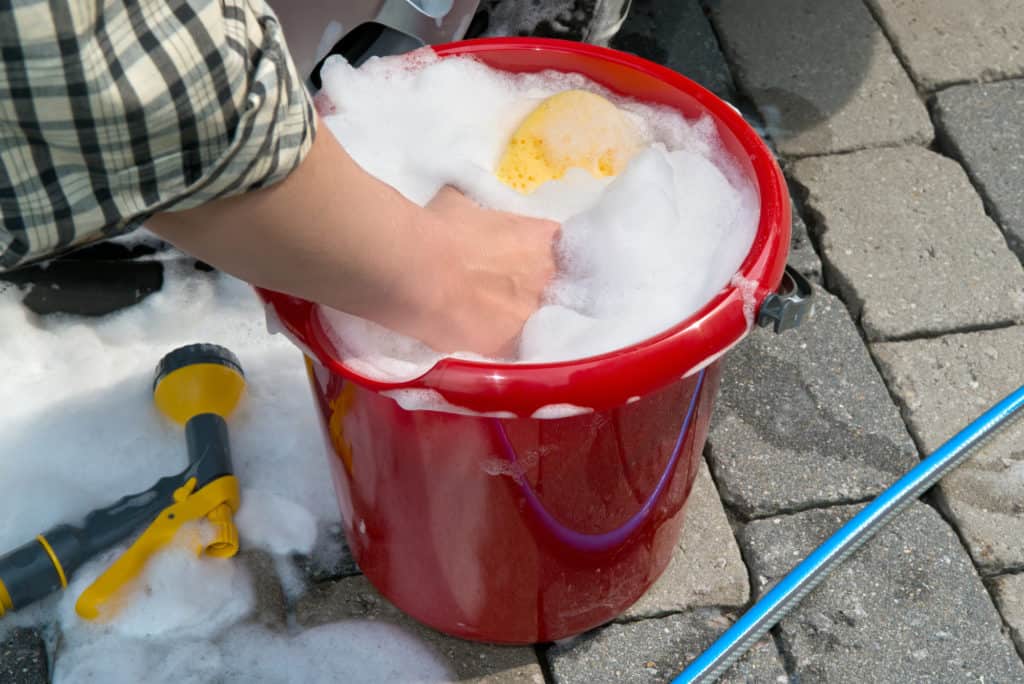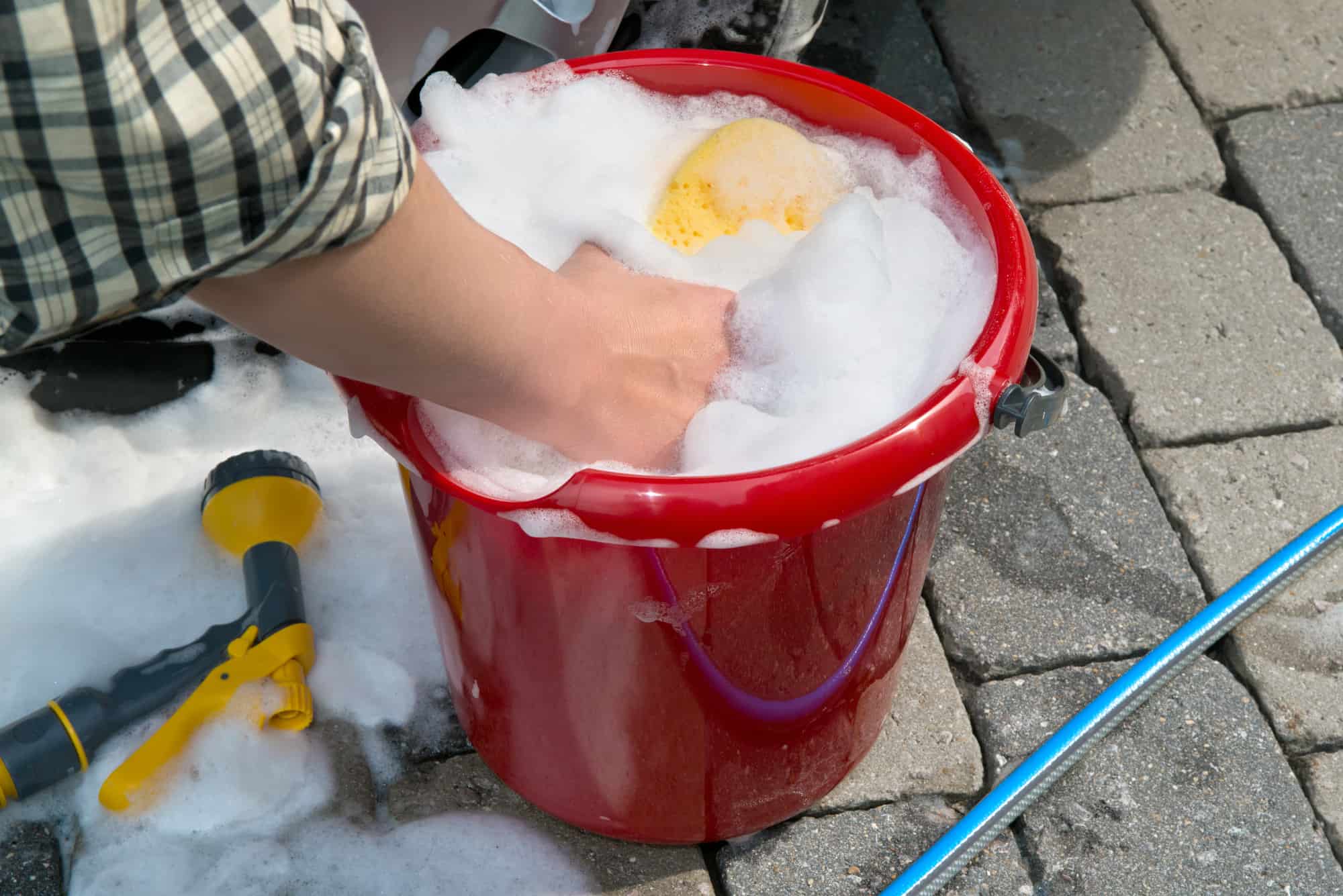 Yes, synthetic golf gloves are going to be easier to wash than leather golf gloves.
Some golfers have no trouble washing a leather golf glove, but it is not usually recommended.
If you have a leather glove that is on its last legs, you can undoubtedly try washing it following the same process that we used above.
We don't recommend doing this on a leather golf glove that is in decent shape.
You could end up having a bad experience and losing the golf glove.
How To Get Smell Out of Golf Gloves?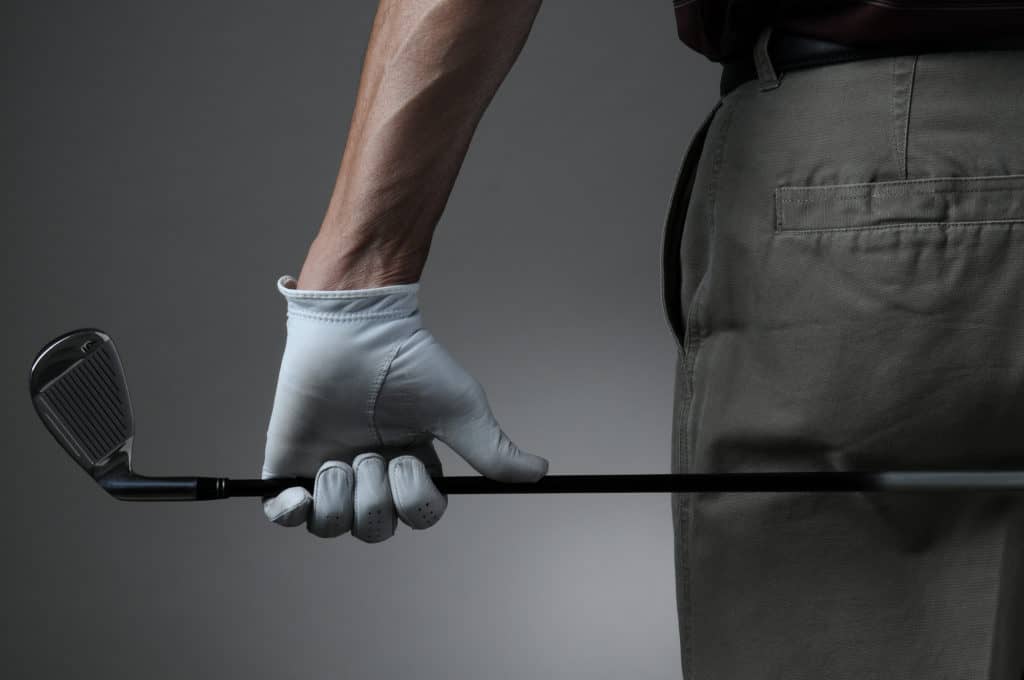 Unfortunately, there is not much you can do about a smelly golf glove.
The glove starts to smell because of the salt, dirt, and sweat that has accumulated.
You can follow the above process to wash your glove, but the issue could be inside the glove itself and not on the outside.
Truly if your glove is starting to smell, it is time to get a new one.
Golf gloves are not meant to hold up for a very long time.
They certainly have a lifespan, and your glove may just be nearing the end of its usable life.
How To Take Care Of Golf Gloves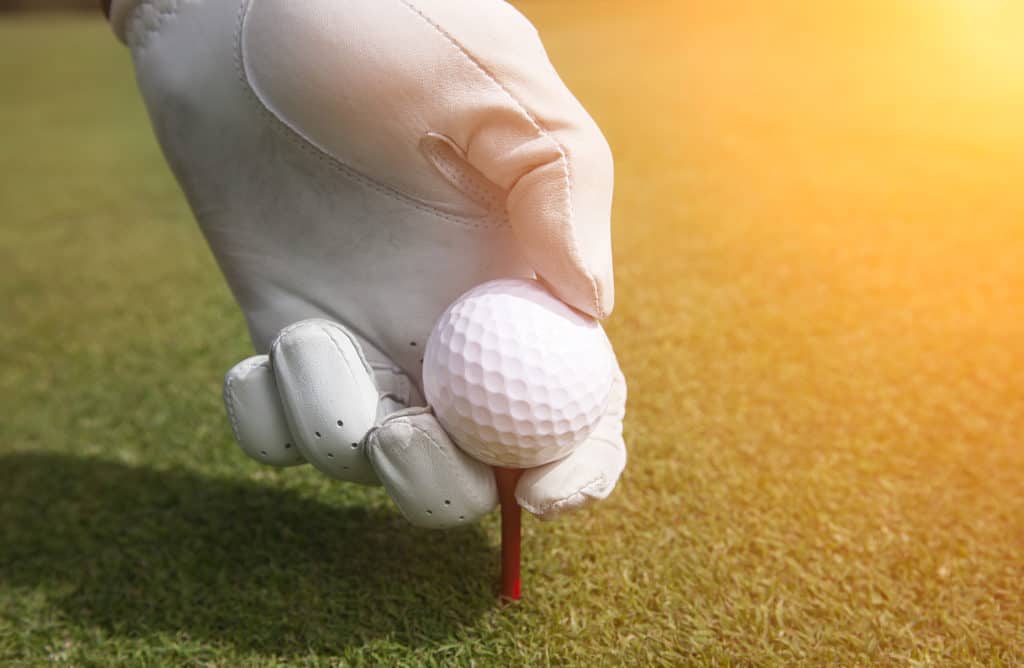 Some people who wear a golf glove treat it like a golf glove, and others act as if it is a work glove.
Golf gloves are not work gloves.
In fact, if you don't use a golf glove carefully, you will end up buying them quite often.
The first thing that you need to keep in mind is that moisture and salt are harmful to a golf glove.
The more moisture they are exposed to, the more they will break down and start to deteriorate.
Now, of course, the inside of the golf glove is a different story.
The inside of the golf glove is intended to get wet.
If you are playing a round on a course, and find yourself getting sweaty, do not use your golf glove to wipe the sweat.
This will cause your glove to break down.
Keep a golf towel with you at all times during your round.
Use the golf towel to clean your face, your hands, and even your golf ball.
Do not use your golf glove to do these things.
Another trick to keep your golf glove in great shape is to let it dry throughout your round.
Do you keep your glove on when you ride from one hole to the next?
Is this necessary?
Try hooking your golf glove to the golf cart, and while you drive, let it dry out a little bit.
You can strap the glove right to the bar on the cart or put it on your golf bag
Either spot will allow it to be exposed to wind and get some air blowing through it before you put it on again.
While we are talking about taking the glove on and off, should you wear a golf glove all day?
The answer is no.
It is not at all necessary to keep your golf glove on for every shot.
The glove is intended to protect your hand from blisters and to keep your connection with the club a good one.
The glove makes it so that your hand does not slip while it is on the golf glove.
When you are chipping or putting chances are your hands are not going to slip on the club.
This is a perfect time to take your golf glove off and leave it on the cart.
This is a much better practice to establish than going up to the green and using your glove to wipe off your golf ball or tossing it in the wet grass.
How To Keep Golf Gloves From Getting Crusty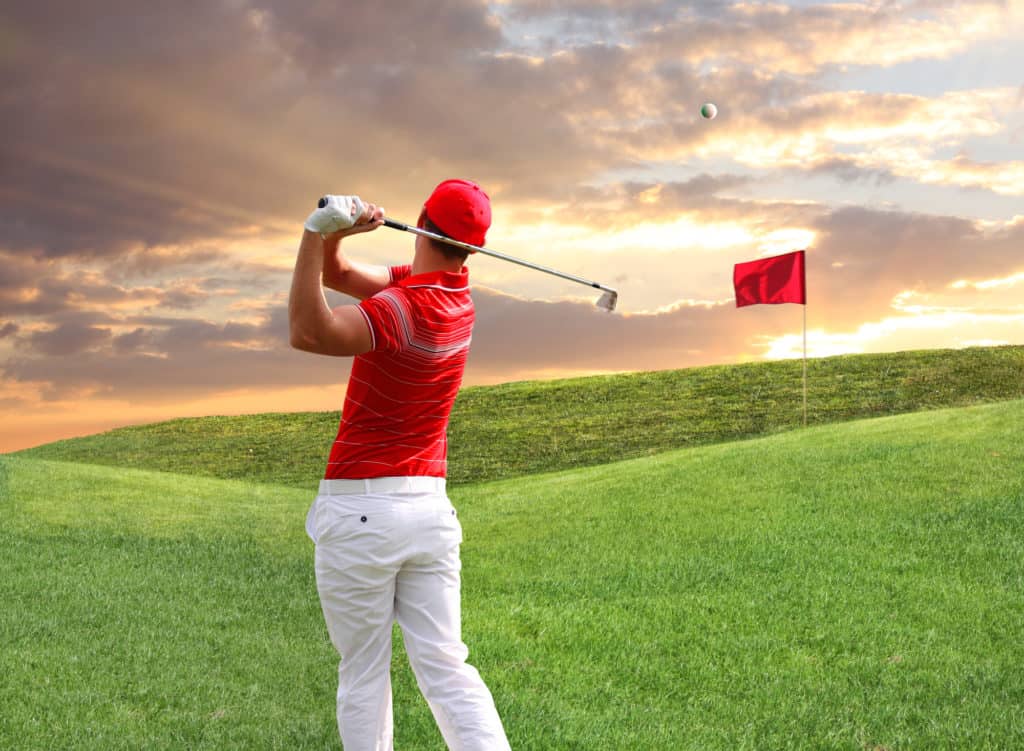 Golf gloves don't like to get wet.
When they get wet is when you will notice that they start to get crusty.
Now for most people, this doesn't mean that you are reaching into a pond with your golf glove; usually, it is just a matter of a little bit of sweat on your hands.
The best way to avoid your golf glove from getting crusty is to allow it to air dry while you are playing and after a round of golf as well.
When you finish your golf round, take your glove and place it on the outside of your golf bag.
This will allow it to air dry before it is thrown in your golf bag.
What most people do is they rip their wet glove off, crumple it up and place it on the bottom of the golf bag.
The next time you go to get your glove, it is a crusty mess.
Sometimes you will be able to work the golf glove for a few minutes and get it to the point that it is useable.
For some golf gloves that have been left this way for an extended period, there could be no getting them back.
How To Dry Golf Gloves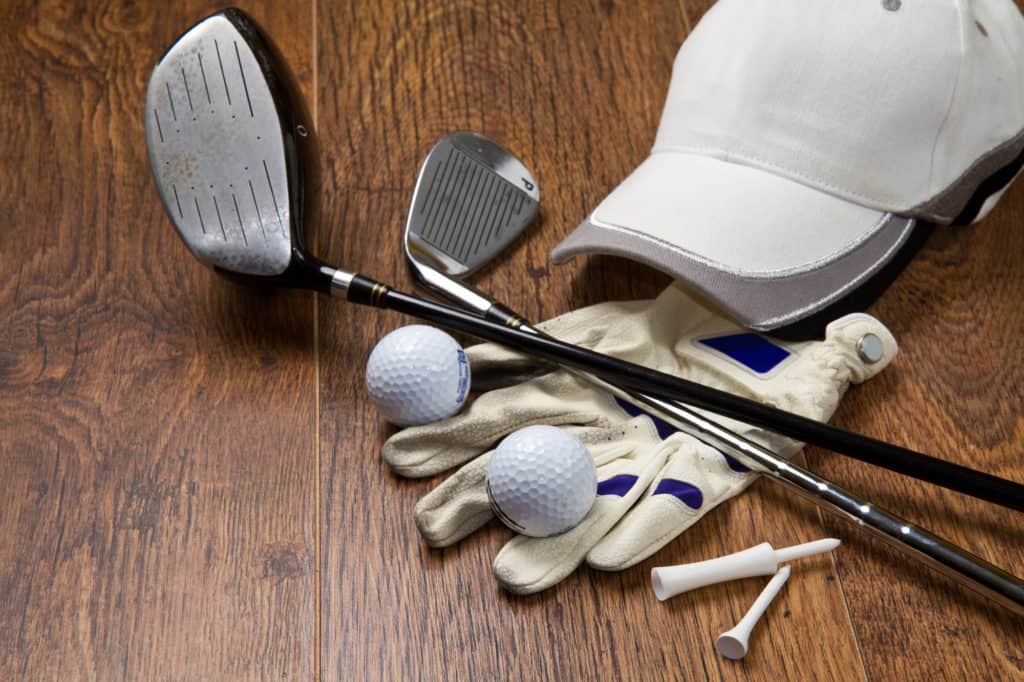 With all the talk about how important it is to keep a golf glove dry, it may help to have some idea of the best ways to do this.
The biggest thing about getting the glove to dry is to make sure that it has plenty of airflow.
The best possible way to do this is to use your golf cart to help you.
Strap your glove to a handle or the golf bag or even around the shaft of your wedge.
As you drive from one hole to the next, do not wear your golf glove.
This will allow for plenty of airflow and the ability to dry both the outside and the inside of your glove.
You do not want to put a golf glove in a dryer.
Although this seems like it would work, it will shrink your golf glove.
Once your golf glove shrinks, it is never going to be useable for your hand again.
Why Do Golf Gloves Seem To Change Size?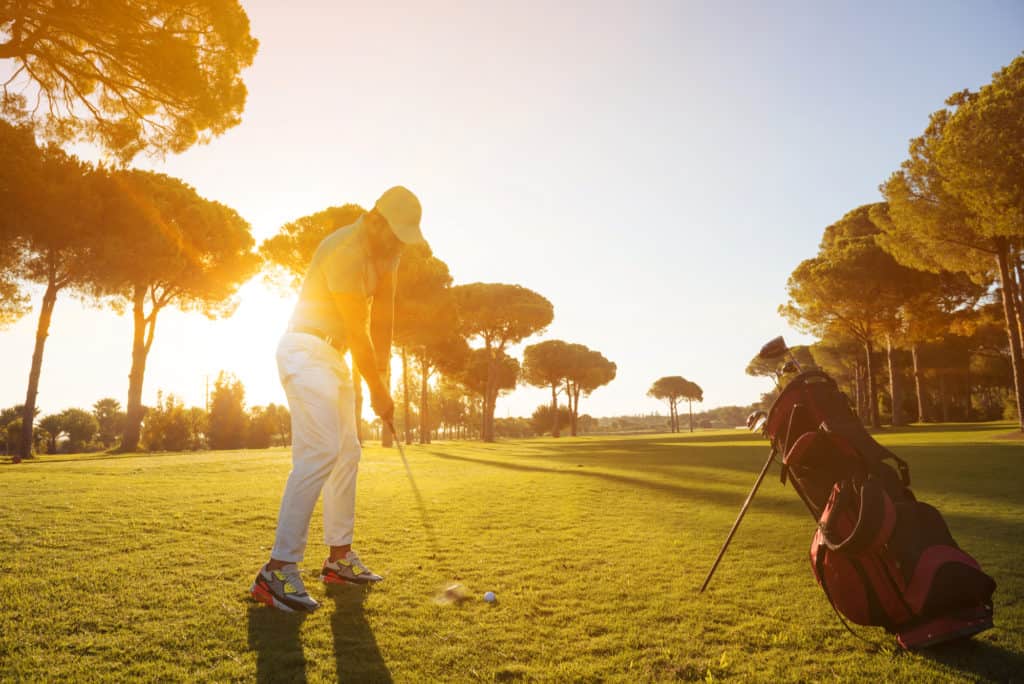 If you have ever noticed that it seems as though your golf glove shrunk, it certainly may have.
With all the water, salt, and sweat that a golf glove is exposed to, sometimes it starts to shrink and shrivel up a bit.
For some golfers, merely putting the glove back on will do the trick.
For others, this is a sign that you need a new golf glove.
If you happen to play several times a week and wear a glove for a good portion of your round, you shouldn't expect to go more than a month or so with one glove.
Are Some Golf Gloves Better Than Others?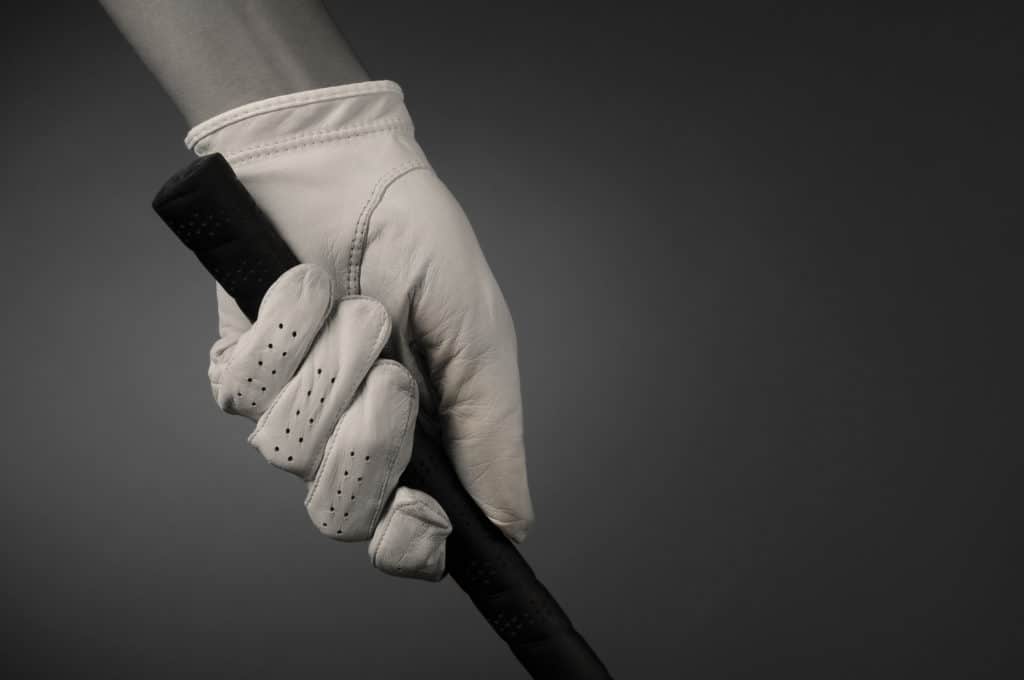 Like all things golf-related, there are premium, middle of the road, and cheap golf gloves available.
The best golf gloves are the Cabretta leather gloves.
They feel better, they perform better, and they will hold up longer.
Of course, they are also more expensive.
The synthetic leather gloves are usually going to feel a bit thicker, and if that is something that doesn't bother you as a golfer, then you should go for it.
Some people like that the synthetic gives them a little more cushion and protection in their hands.
It does pay to buy a better golf glove as you must remember your hands are the only connection you have to the golf club itself.
Making sure this connection is secure and comfortable is very important.