Professional golfers are very picky about the equipment that they use in their games.
When you consider the amount of money that they have on the line, this should come as no surprise.
One of these considerations that is quite important is the loft of the driver.
With the loft of the driver changing, golfers can get varying ball flights and fine tune them to work for their golf game.
The general thought is that professional golfers use a very low loft on their drivers, but this is not always the case.
Let's take a look at the loft of the drivers that pros use and what might also work best for your game.

What Loft Driver Do Pros Use?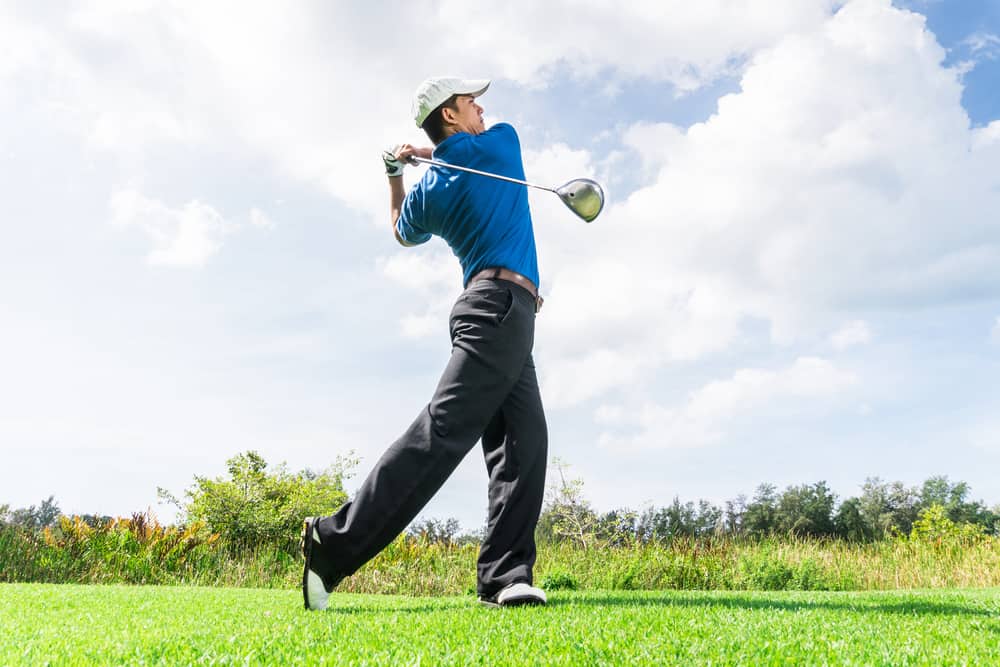 Professional golfers tend to play with a driver that has about 9.5 degrees of loft.
Of course, there are some golfers who find 10.5 or 8.5 to be more effective, but you will generally see most players end up in the 9 to 9.5 range.
The loft on the driver makes it easier to launch.
However, most players who are on professional golf tours do not need much help learning to launch the ball high.
The ultimate goal of these players is to try and get the most distance.
Distance requires a great combination of factors in order to maximize it.
Players need to make sure that their drives are not going too high or too low.
There are some general misconceptions about the driver lofts that we see on the PGA Tour.
Many players believe that hitting a driver low is going to help it cut through the air and get more distance.
This is really not the case.
Let's look at some of the things you should know about loft before choosing a driver.
These are all things that the professionals must consider when they choose which clubs to put in their golf bags.
How Does Loft Help A Driver Go Further?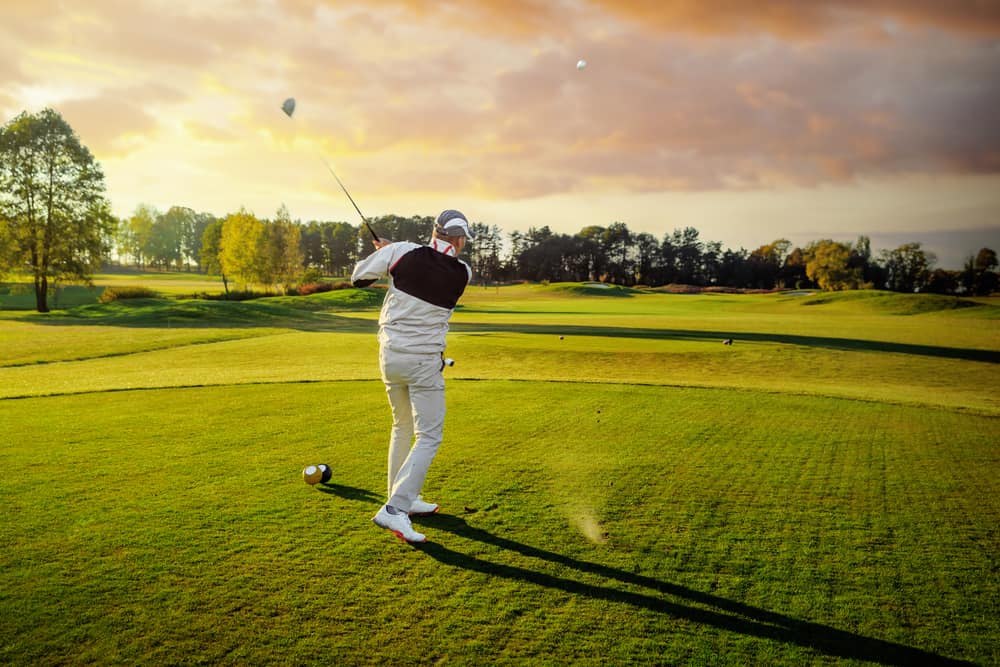 When you think about the ball cutting through the air, you may consider that a line drive-type ball flight will be the best way to get this done.
Those flights always seem to be more powerful and take a more direct line to the target.
Although this is partially true, it is also important to consider that the longer a golf ball stays in the air, the further it is going to go.
Golf balls that stay in the air for a long time are going to travel further.
This means that in addition to the speed at which the ball is hit, the flight of the shot is also going to make a difference.
Essentially, a driver needs to travel a bit higher with an arc to stay in the air as long as possible.
Golfers who were playing the game with drivers that have 6- and 7-degree lofts have since changed to the 9- and 10-degree options.
They now realize that the ball spending a bit more time in the air is going to translate directly into more distance.
Golfers who want to hit the ball a long way should seriously consider what loft they are getting in their driver.
If you make a mistake with this choice, you will typically have a hard time getting this driver to work for your game.
The slower swing speed golfer who tends to struggle with distance may need a driver with a bit of extra loft.
These players are the ones who struggle to get the ball in the air at all, and obviously, that will decrease their distance altogether.
Loft makes a driver more forgiving, and the higher your handicap is, the better you will likely do with a higher lofted driver.
What Loft Does Bryson DeChambeau Use?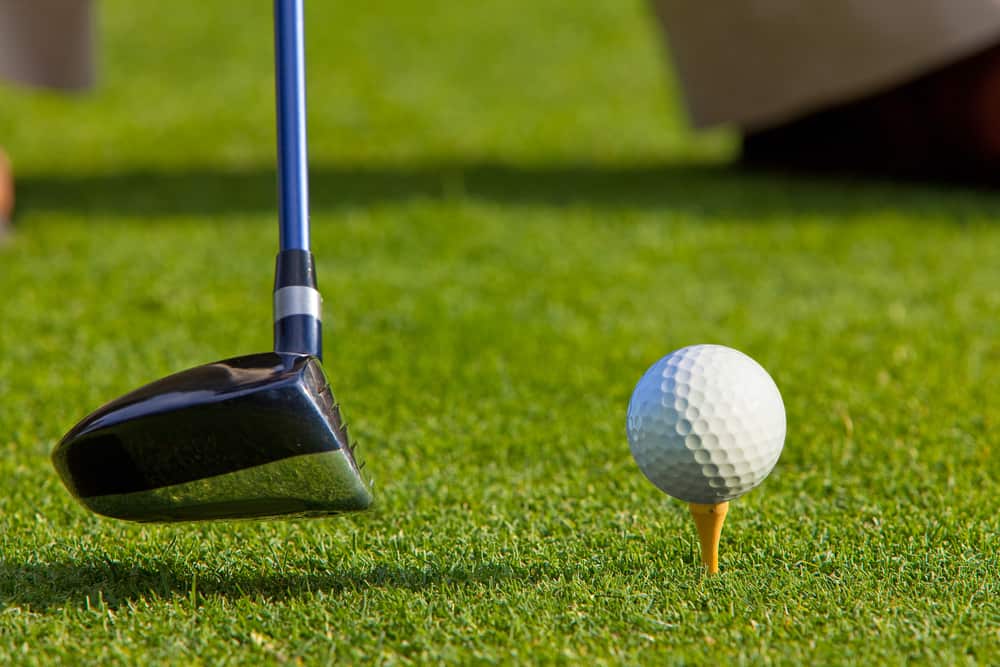 Bryson DeChambeau has made quite a name for himself on the PGA Tour in the last few years.
Bryson is known for his incredible power and distance.
When you watch Bryson swing, it is a bit different than watching other professional golfers.
He goes after the ball with a much different force, and indeed, he looks like one of those long drive champions when he goes after his shots.
The loft that Bryson uses on his driver is only 7.5 degrees.
He is very invested in science and stats and has done quite a bit of research to figure out which loft is the best fit for his game.
Having a club with only 7.5 degrees of loft can take a bit of getting used to, but it seems to work for Bryson.
There are some recent studies that have been done that are starting to question how efficient Bryson's swing really is.
Although he has a lot of power, is that power effectively converting to yardage for him?
The results are pretty interesting, and they are showing that the effort that Bryson puts into his shots may not be all that effective.
Only time will tell if he decides to ease up a bit and actually ends up seeing some extra distance.
Until then, we are going to see Bryson going after the ball with a very low lofted driver.
How Do I Know What Loft My Driver Should Be?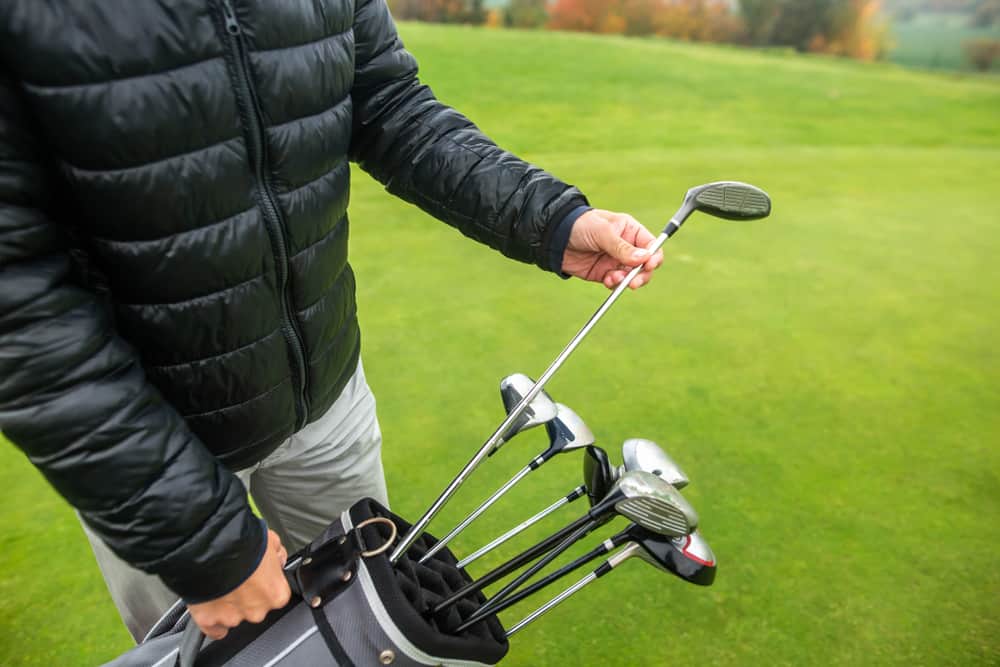 Now that you have a better understanding of the lofts that the professionals are using, you may be wondering how this applies to your game.
Should you play with a driver that is the same loft as the pros?
Many golfers have a custom club fitting done to help them determine which loft they should be using on their driver.
The club fitting consists of hitting shots with the help of a launch monitor to determine if the driver you are swinging with is properly fitted to your needs.
Most average golfers are going to find that 10.5 degrees of loft is the best fit for their game.
With a 10.5-degree driver, you will get a good mix of distance, forgiveness, and ball flight.
If you are undecided about the driver loft that is best for you, then it may be worth looking into an adjustable driver.
The adjustable drivers can save you some money and hassle from having to purchase a new one each time your swing goes through a slight change.
If you are hitting your golf driver straight, getting plenty of ball flight, and seeing great distances, then you don't need to worry if the club is lofted exactly to your needs.
If, however, you are slicing shots, occasionally popping them up, or hitting golf balls that never come off the ground, then you need to look into updating your driver.
Remember that in addition to the loft of the club, you need to pay attention to things like the weight of the shaft as well.
A heavy golf shaft will typically lower the ball flight.
Lightweight golf shafts make it easier for golfers to get plenty of distance and launch as well.
If you decide to go with a high lofted driver, you should make sure that the shaft that you are using is not extremely lightweight as it could end up making you hit the driver too high.
Are Adjustable Drivers Worth It?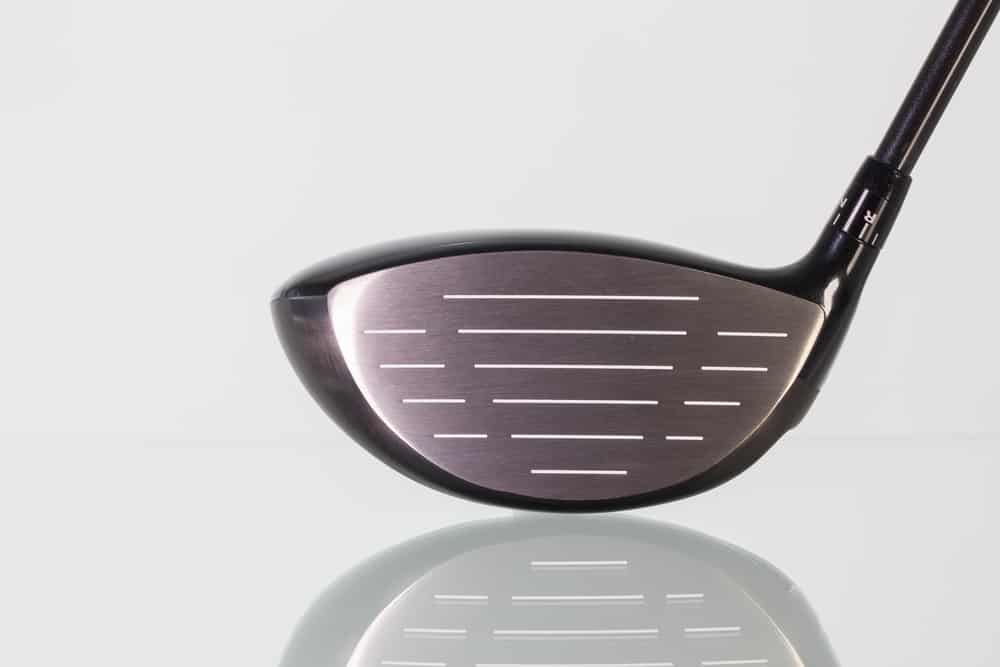 Now that you know the importance of the loft of the driver, you may be starting to wonder if adjustable drivers are a good idea.
Having the ability to change the loft on your driver whenever your game needs it is very important.
Adjustable drivers give people the opportunity to change the loft or lie depending on the course they are playing and what works for their needs.
Adjustable drivers usually can be changed by around 2 to 4 degrees in loft.
This is more than enough to accommodate a player and the lofts that they may need.
Adjustable golf drivers are often available for the same price as a traditional driver.
This leads many golfers to question why all golf drivers aren't made with adjustable technology.
The reason behind this is mainly related to the weight and sometimes the pricing of the driver.
For the really inexpensive golf drivers, adding the adjustability is going to be quite expensive.
For other companies, like Cleveland Golf, for example, the adjustable golf drivers are too heavy.
All of those adjustable hosels make it difficult for the club to be as lightweight.
When you go back to the traditional hosel, it saves a lot of weight and can make it easier for golfers to get club head speed.
Overall, we believe that adjustable drivers are worth the money you pay for them.
What Loft Driver Does Dustin Johnson Use?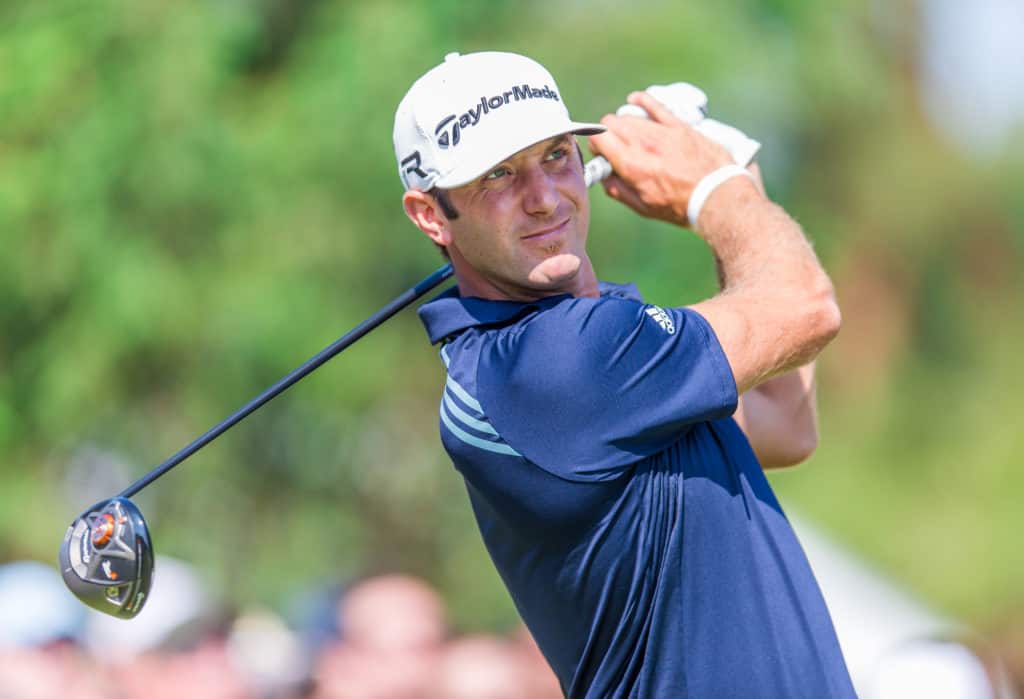 Dustin Johnson is a fun golfer to watch because he is so tall and has so much natural power that, when he makes contact with the ball, it seems to fly forever.
Johnson is one of the longer driving golfers on tour, and he is also a fan favorite.
We love to watch Dustin play and see all that he has accomplished with this game.
Many players want to be just like Dustin because of his ability to hit long and effortless drives.
With a player like Dustin, you would expect that the loft on his driver was closer to 9 degrees.
Having this much club head speed is undoubtedly a great feature and should be utilized.
Interestingly enough, Dustin Johnson is best known for playing a 10.5-degree driver.
The exciting thing about this is that many amateur golfers can play with the same loft that Dustin is using to win all of these events.
Certainly, going to a slightly higher lofted driver has not cost Johnson any yardage in his last few events.
What Loft Driver Does Tiger Woods Use?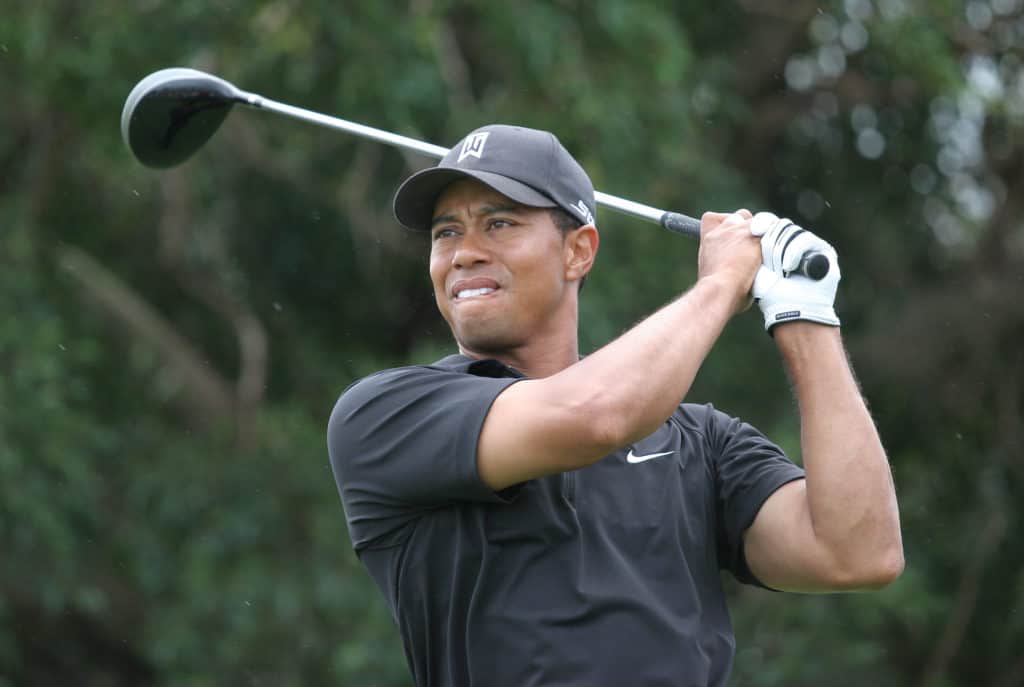 Even though Tiger is not playing currently, the most recent driver that he had in his bag had 9 degrees of loft.
We all know Tiger as being one of the longest driving and most consistent golfers on tour.
There is no question that he generates enough clubhead speed to hit with almost any driver that he would like.
Nine degrees is hard for a slower swinging amateur golfer to be consistent with.
However, we all know that Tiger has speed that most of us will never see in our lifetimes.
Hopefully, when he comes back to golf, he will be able to use a driver like this again.
To ease back into the game, you may see Tiger using a driver with a little more loft and then eventually drop it back down to where it used to be.
Are Higher Lofted Drivers More Forgiving?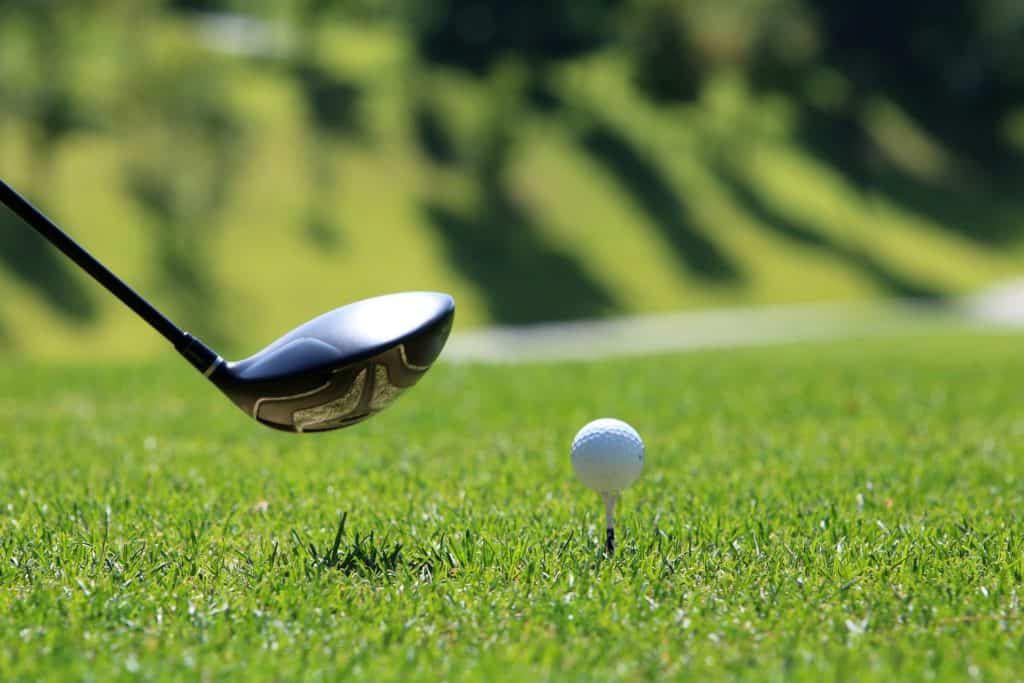 The higher lofted driver is more forgiving, and this is a major consideration that players need to make when they choose their clubs.
The higher lofted drivers give golfers with severe slices or hooks quite a bit more forgiveness on their shots.
With a higher lofted driver in your hand, you will likely have no trouble straightening out your shots.
However, you will reach that point in your game where the loft on the driver is actually a bit too much, and you need to get the ball flight evened out.
Finding that exact point is going to take a bit of time and experimentation.
When you find a driver with specifications that work well for your game, ensure that you remember those specs and continue to use them for years to come.
Conclusion
Sometimes the professionals give us a good indication of the best equipment on the market.
Other times, we should only use what they say as a guide and make decisions based on the needs of our own golf game.
When it comes to driver loft, we highly recommend choosing something that matches your game as opposed to matching the game of a professional.
Just because Bryson DeChambeau uses a certain club, it does not necessarily mean that this club would be the right choice for you.
Make some smart decisions when it comes to the loft of your driver, and you will likely have that club for years.