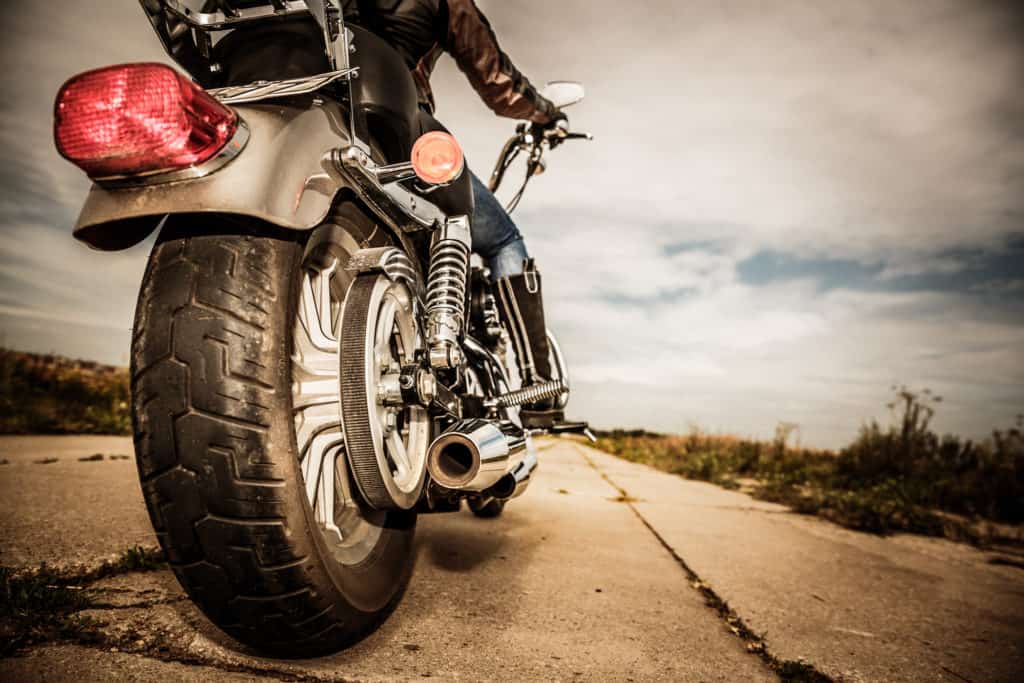 Some people may think that golf and motorcycles don't mix.
This is not the case.
Plenty of golfers love to take their motorcycle on an early morning ride to the course.
It's a great time to be on the road.
The problem with being both a biker and a golfer is where to store the golf clubs.
Unfortunately, a motorcycle will not have the same storage areas as a car.
Even riding a bicycle with your clubs is possible, but the motorcycle presents its unique problem.
Luckily there are some options out there that can help you accomplish both of your hobbies at the same time.

How To Carry Clubs On A Motorcycle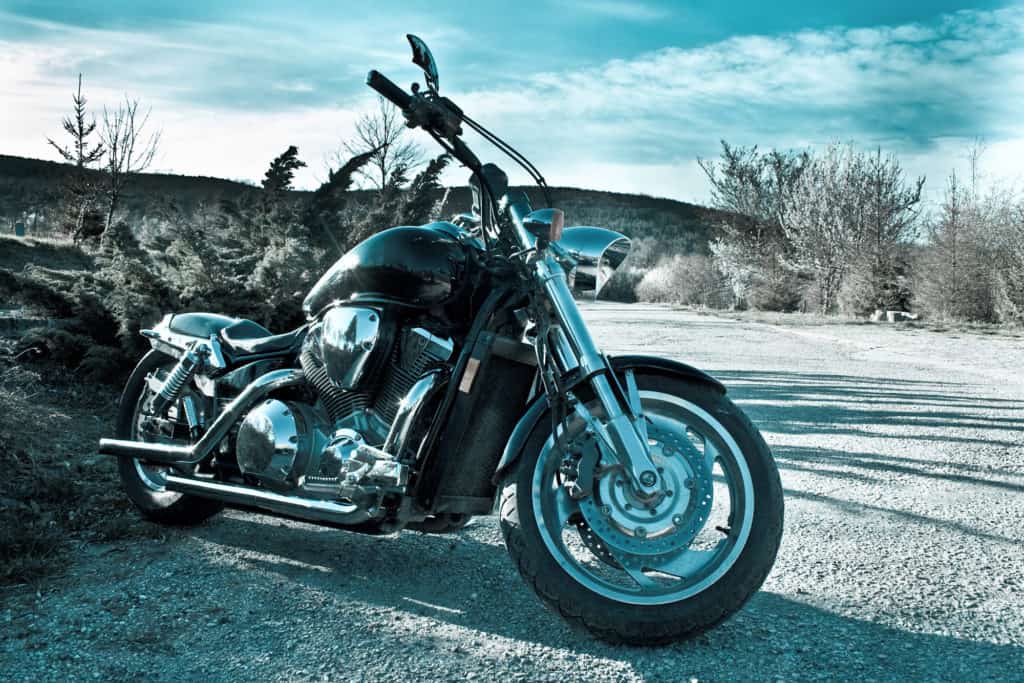 We came up with four solutions to your problem.
Each one has its positives and negatives to it, but there will certainly be a way for you to get this to work.
The first option is the golf bag rack.
1. Golf Bag Rack
There are golf bag racks available for motorcycles.
These are not very easy to find, and they will cost you a few hundred dollars.
If you think you will be using this often enough, the money may be a justified expense for you.
The best thing about the golf bag rack is how quickly you can load up your clubs and be on your way.
These racks are usually made of steel, and they tend to be quite durable as well.
The rack will have to be an option that fits with your bike accurately.
Since the weight of the golf bag and the rack will affect the aerodynamic properties of the bike, it is essential to consider your bike make and model.
If you purchase the correct one and the bag is loaded properly, you should not notice any changes in performance.
Although these racks will accommodate both stand and cart bags, you will want to make sure you don't load your golf bag down.
There is no reason to carry 50 golf balls in the bag and make it harder on you and your motorcycle.
When you attach your bag to your motorcycle, make sure that you securely fasten all straps.
Make sure there are no loose parts that could fly off the bag while you are in operation.
This method seems to be very useful and safer than some other options.
2. Side Car
If you have a sidecar on your motorcycle, chances are your golf clubs will fit in it.
If a sidecar is not something you have thought of, it makes a perfect solution for this golf club carrying dilemma.
The problem is that sidecars are quite expensive.
Now you will be able to use this for a variety of purposes and functions, but you have to make sure you can justify the expense.
A touring bike with a sidecar on it is also a bit of a different ride than a sports motorcycle.
If this is not the feel or the fit you were looking for, then you may have to look into another option.
The only other thing that is worth mentioning about the sidecar is the fact that you will still need to work on tying your clubs down somehow.
Depending on the type of golf bag you have and the configuration of your sidecar, you may have to be a bit creative.
3. Carrying On Your Back
Your next option is to carry your golf clubs on your back.
This is the most dangerous method, and it is not preferred.
However, you will see some people doing it.
For this to work, you are going to have to get more of a backpack strap for your bag.
The one shoulder strap or a simple handle is not going to cut it.
It would help if you had something that will work to distribute the weight of your golf clubs evenly across your back.
The other factor that will come into play with this method is the width of your clubs.
When you put your clubs on your back, they may stick out the sides of your motorcycle.
This could make you wider than you are traditionally used to.
The problem with this is when you go around curves, and there is a branch or something like that.
If your golf club were to clip something because you are not aware of the width, it could result in serious injury.
If you are to try this method, you are going to want to stay off of busy roads and only go a few miles.
Choose a golf bag that is lighter in weight as well.
Spend some time adjusting the straps on your golf bag so that you get a perfect fit.
Also, this would be the time to leave home the extra clubs, extra golf balls, umbrella, etc.
Try to travel with only what you need.
For an occasional trip to the golf course, some motorcyclists have had success with this method.
However, if you need a plan for every week or several times a week, the golf bag rack makes the most sense.
4. Golf Club Storage
Another option that is certainly safer than carrying the clubs on your back is to pay for club storage at the course where you play.
Not all golf courses are capable of providing this amenity, but many are.
Even some smaller clubs with less space will find an area where they can charge for golf club storage.
Pricing
Unfortunately, golf club storage will not be free.
Depending on where you live, there may be seasonal and off-season rates for storing your golf clubs.
You can estimate that it will cost you anywhere from $100 to $400 a year to keep your clubs at a club.
When you think about this price vs. the price of a motorcycle rack, it may be worth it.
You won't have to worry about lugging your clubs anywhere.
Chances are when you pull up at the golf course; they will have you loaded up on a golf cart and ready to go.
Another nice thing is that you will save space in your garage as well.
If things are already a tight fit with your motorcycle and other belongings, this is a great storage saver.
Things To Consider
In addition to the pricing, you will also want to consider how this will work with the cleaning of your bag and clubs.
Many golfers clean their golf clubs and even their bags when they get home from playing a round.
When you store your clubs at a golf course, you won't have this convenience.
It's best to bring your clubs at least home once or twice a month and get them cleaned up.
When you decide to store your clubs at a course, try to get a look at where the clubs will be located.
Are people walking past them all day?
Are they in a barn that gets dirty or in an indoor location?
Security
The most important thing when it comes to golf bag storage is security.
Some golf courses will cover it if something is lost or stolen from your golf bag, others will not.
One excellent tip of advice is to take home with you any valuable items that you may have in your golf bag.
If you have a rangefinder, don't store it in the bag room.
A rangefinder is a small object that will be easy to bring back and forth with you on your motorcycle.
Leaving one on a golf bag is just an open invitation for somebody to steal it.
It's much different to steal an entire set of clubs or a golf club, but rangefinders go missing quite often.
It's not a bad idea to keep a list of all the equipment that you have in your bag.
If something should go missing or become damaged, at least you have a copy of what was kept in the bag.
Try and see how the clubs are locked up at night.
Most golf courses only let the employees in and out of the bag room and members wait outside to collect their clubs.
This is a good system that keeps people from continually going in and out of the bag storage room.
Of course, you will hear some bad stories about golf club storage, but the majority of people that choose this option never have an issue.
Conclusion
The bottom line when it comes to carrying your golf clubs on your motorcycle is that there are safe options and not so safe options.
If this is going to be a new normal or a new routine for you, invest the money into a viable and safe solution.
Riding to the golf course, playing eighteen holes, and riding home sounds like the perfect Saturday.
You don't want to ruin this by choosing an option to carry your clubs that could hurt you or someone else.
If all else fails, drop your clubs off at your friend's house the night before and ask him to bring them to the course in the morning!