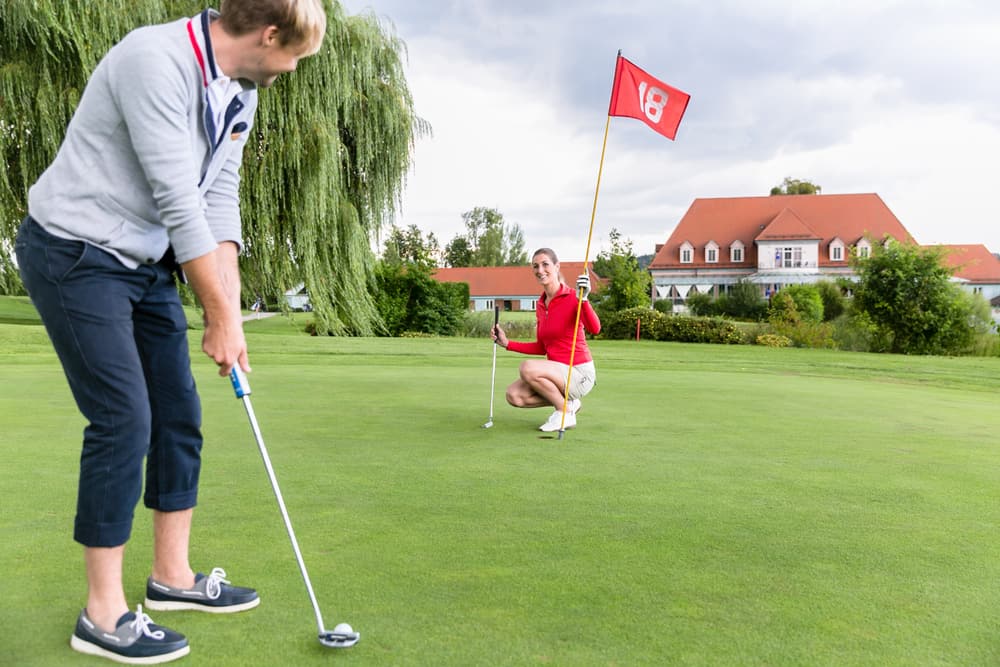 One of the biggest problems in the golf world is the time it takes to play a round.
People have busy schedules and so much going on that taking several hours out of the day to play a round of golf certainly increases the chances of people saying no to golf.
If you have ever wondered if you have the time to take up the game, we can help.
Let's look at how long a round of 18 holes of golf takes and some interesting factors which can affect the pace of play.

How Long Does it Take to Play 18 Holes of Golf?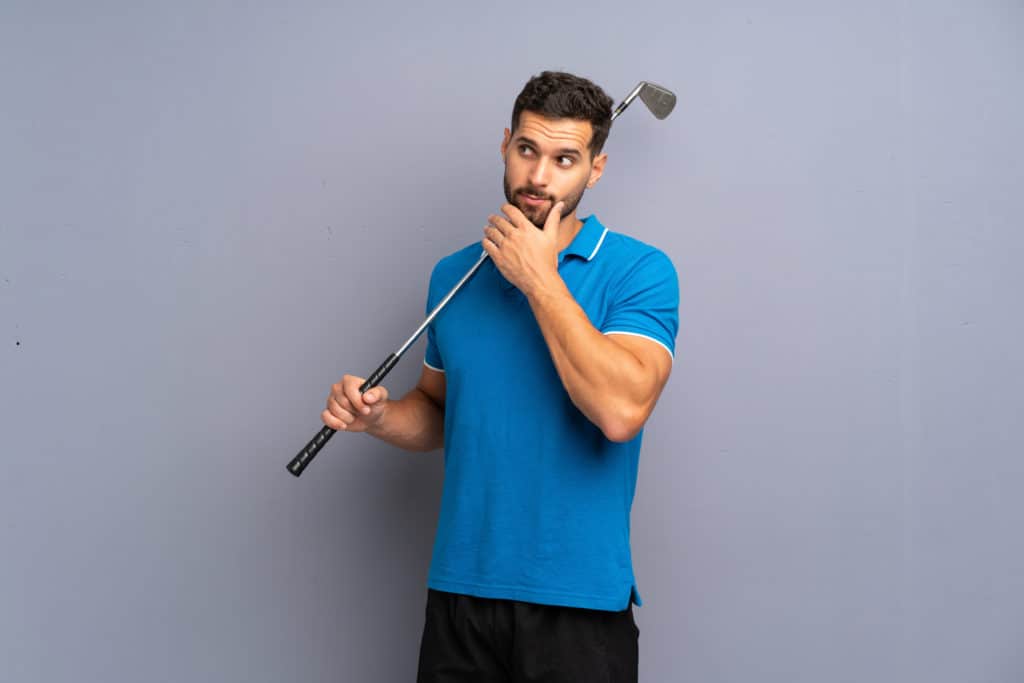 Eighteen holes of golf should take approximately four and a half hours to play.
If you play in less than four and a half hours, consider yourself lucky.
If you play in more than four and a half hours, chances are you are at a busy public golf course on a Saturday morning.
Many factors will affect the pace of play.
It is essential for each golfer to do their part to keep moving along the golf course.
If you do this, the chances of getting off the golf course in less time are much higher.
Why Do Public Golf Courses Have Longer Rounds?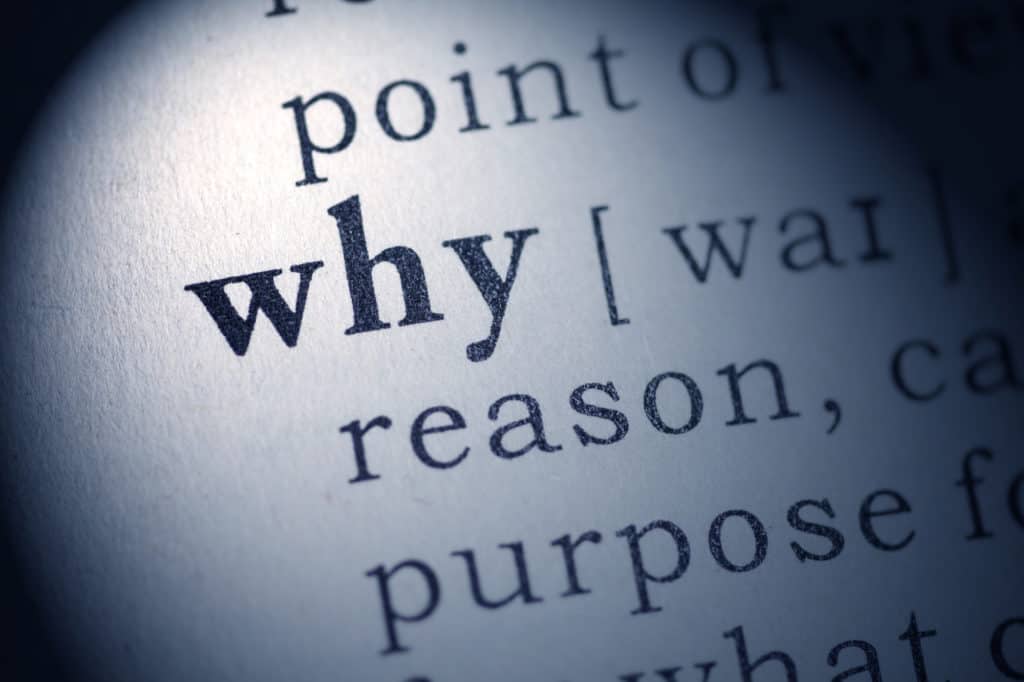 Sometimes golfers at nice private golf courses will find that a round of golf takes four hours or less.
There are several factors which could play into this.
For starters, these clubs may have caddies.
If a caddie is with your group, chances are he or she is searching for golf balls, tending to the pin, and keeping the pace of play moving along.
Caddies can do a great job of keeping a round of golf under four hours.
Another factor on private golf courses is that, outside of the busy times like a Saturday morning or a Friday afternoon, the golf course remains relatively empty.
When the course has few people on it, the pace of play can be much faster.
You won't have to wait for the group in front of you to clear before hitting your drive.
Private golf clubs are also usually very tightly knit communities.
If you get the reputation of being a very slow player, you may not get asked to play in too many more groups.
Everyone keeps up the pace of play and usually plays ready golf so that the private club is always known for having a faster pace of play.
What Is the Best Time to Play Golf for a Fast Round?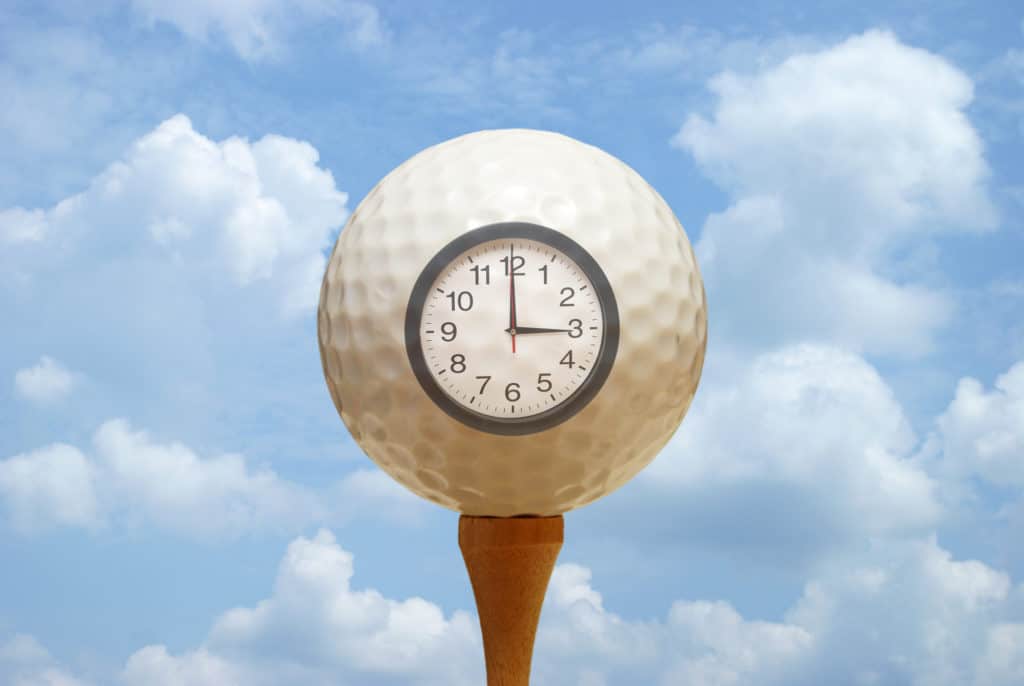 If you are looking to get in a round of golf, but you know you don't have much time to spend, there are some excellent tips you can follow.
Try to avoid the weekend mornings as these tend to be when a majority of golfers are going to hit the links.
The weekend afternoons can be surprisingly quiet.
So many people have gotten their round in already that the course has more availability.
Another good time to play is a weekday afternoon.
Some golf courses will have a twilight rate which allows you to get a reduced green fee as well.
This is done because of the fact that you may not get all 18 holes in.
However, if you are a faster player, you should have no trouble completing your entire round.
The other thing you can do is call the golf course that you want to play and talk to them about the quietest time on their tee sheet.
Most courses will not mind sharing this information with you.
Certainly, if there is a day you can snag the first tee time of the day, you will ensure that you have no other golfers in front of you and will be able to get around much faster.
This can be a difficult tee time spot to grab.
Believe it or not, you are not the only person who wants to have a fast round of golf when they go out to play.
How to Play Faster Golf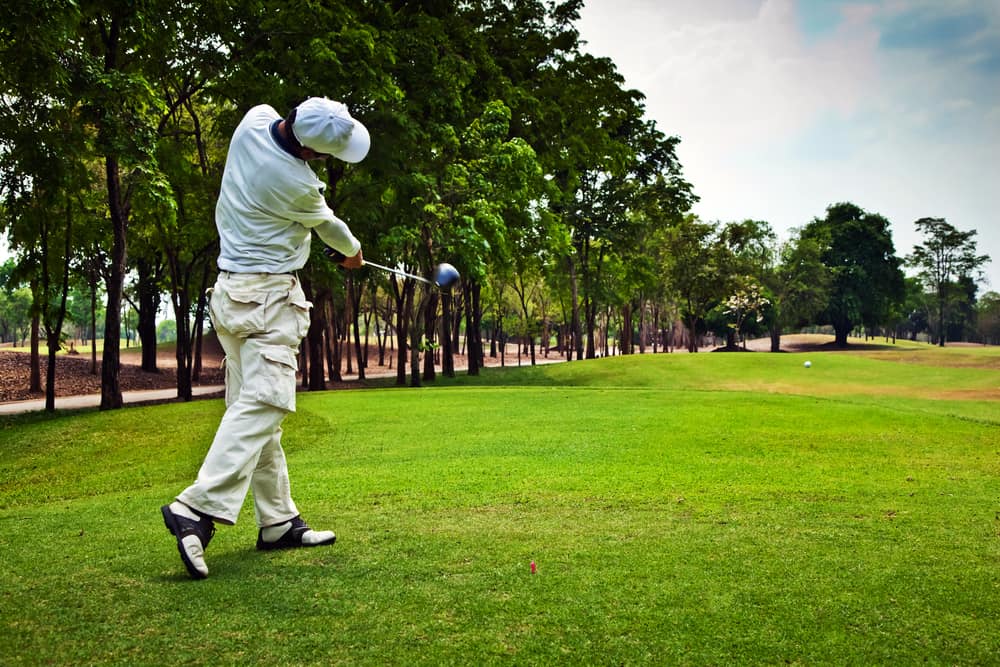 The great thing about playing a faster round of golf is that you don't need to be a low handicapper to do it.
It is a bit easier to play faster when your shots are more accurate, but players who struggle to keep the ball straight can still learn to play fast.
If you are interested in playing faster golf, there are a few key tips to remember.
The first one is always to play ready golf.
If someone is ready to hit, let them hit.
In other words, if you had a par on the previous hole and your friend had a bogey, let him hit if he is ready.
Another way to speed up your round is to prepare for your shots as you approach them.
Golf is a social game, and it is acceptable to talk to friends while playing, yet don't let that distract you from the task at hand.
Think about the club you will hit and the shot you plan on taking as you approach the ball.
When you get to the golf ball, all you will need is a yardage to confirm, and then you will be ready to swing.
If you happen to hit a shot that goes slightly off course, make sure you track this ball very well.
Lots of time on the golf course is wasted by looking for lost golf balls.
These golf balls are sometimes not that far off track, but players get frustrated and stop watching where the ball goes.
We know that a slice is disappointing and painful to watch, but you can save yourself a lot of time by watching to see where it lands.
When playing cart golf, make sure you bring your putter and a few clubs to chip up to the green with you.
If you have to go back to your golf cart three or four times, that really will slow down your round.
Lastly, being mindful about where you park your golf cart can also help speed up play.
The last thing you want is to have to walk forty yards back from the green to grab the cart to advance to the next hole.
Keep the cart up by the green, in line with the pin.
This way, you can finish your putt on that hole and then walk directly to your cart.
The quicker you can clear a green, the easier it is for the group behind you to carry on with their round.
What Golf Format Is the Fastest?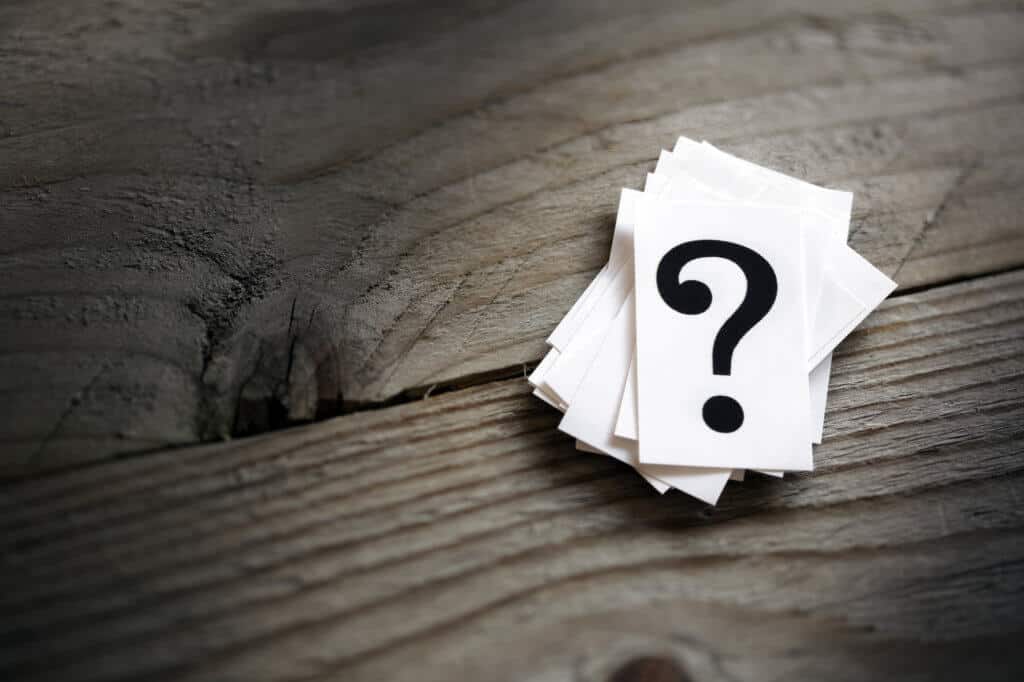 If you know that you are a bit of a slower player or a beginner, you may want to try an alternate golf format.
Playing in a scramble is going to be considerably faster than playing your ball.
A scramble allows players to advance to the best shot each time and play the ball into the hole that way.
Sometimes you may be playing your own ball, and other times, you will be playing from the position that one of your partners left you.
Scramble formats are fun and a great way to enjoy time with friends.
If your group of golfers is a bit new and struggle with the pace of play for 18 holes of golf, try a scramble.