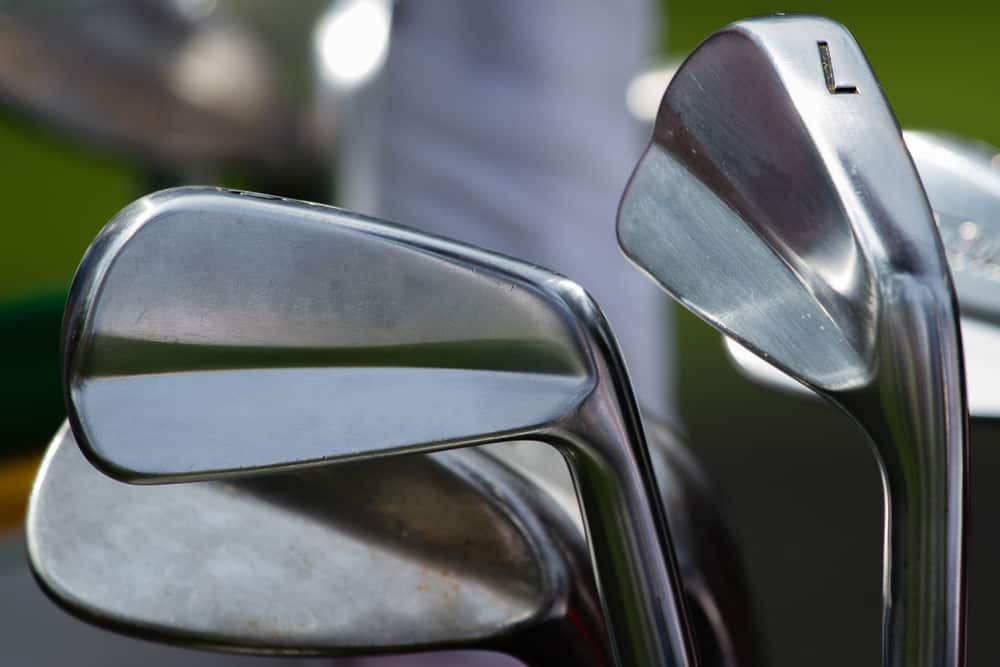 There is no question that the blade irons are some of the best feeling golf clubs in the game.
When you hit a perfect shot with a blade, you are going to know it and be rewarded for it.
On the contrary, if you hit a shot that is slightly off-center, you will pay for it.
Blade irons have long been known as being the player's golf club, but more and more options are coming to the market.
We have put together a guide that will help you understand how to hit a blade iron, what you can expect, and some helpful tips for deciding if blade irons are right for your game.

How to Hit Blade Irons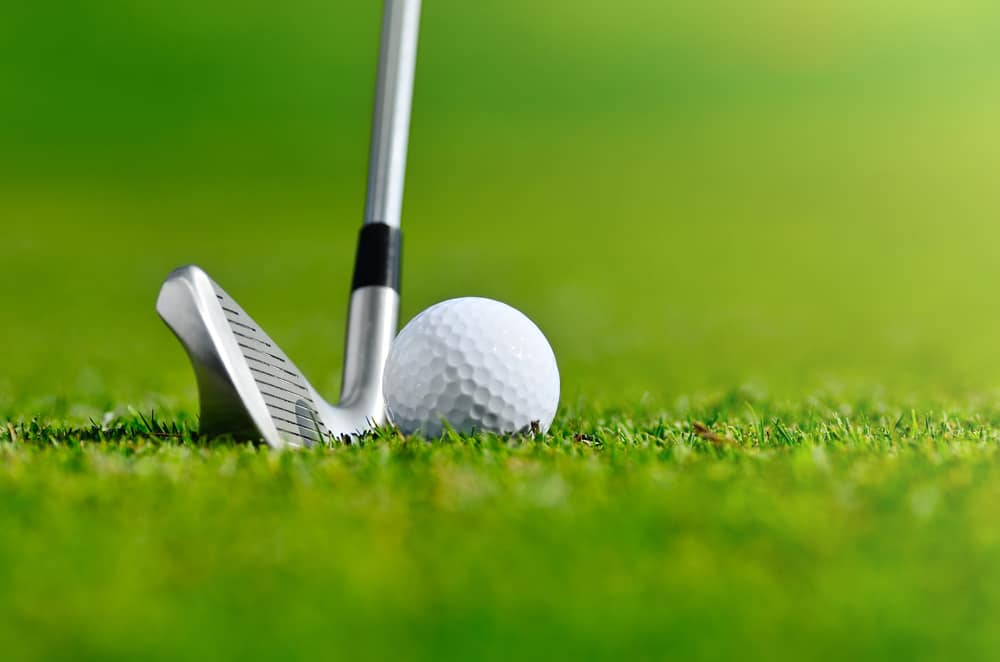 The most important word to keep in mind when learning to hit blade irons is precision.
You will have to be very precise in how you hit these shots if you want to get the desired results.
Here are a few of our best tips to make sure you hit your blade irons well.
1. Setup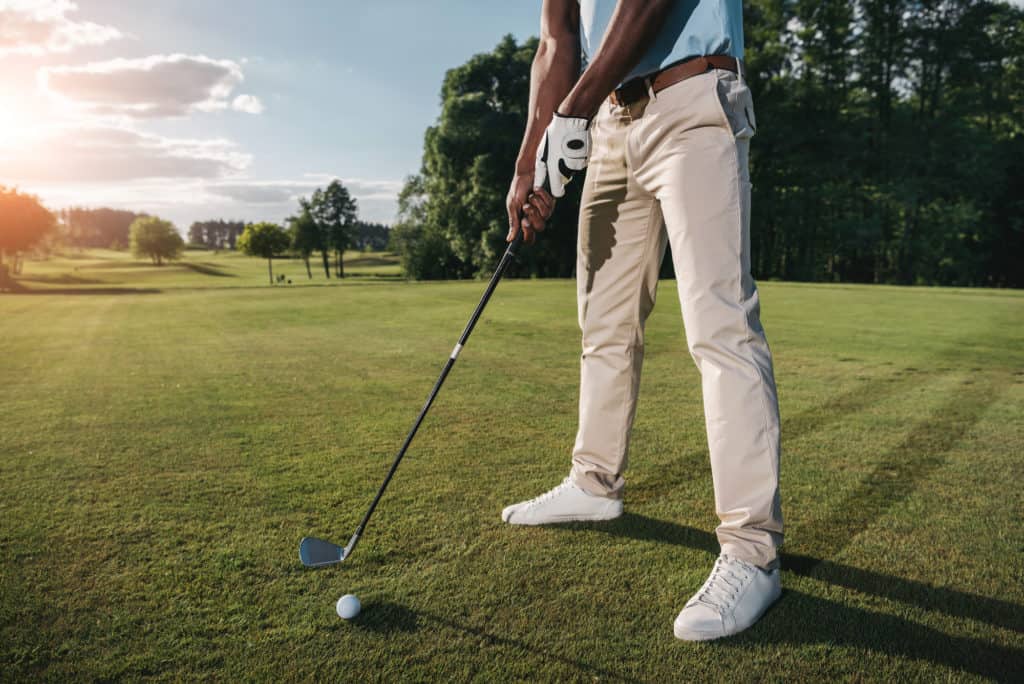 Make sure your setup is perfect before you swing a blade iron.
The ball position has to be exact, and your posture and balance should be perfect as well.
If the setup is off, you won't be able to expect that the club is going to return to square at the impact position.
Once your setup is in place, you can then work on taking your golf swing.
2. Swing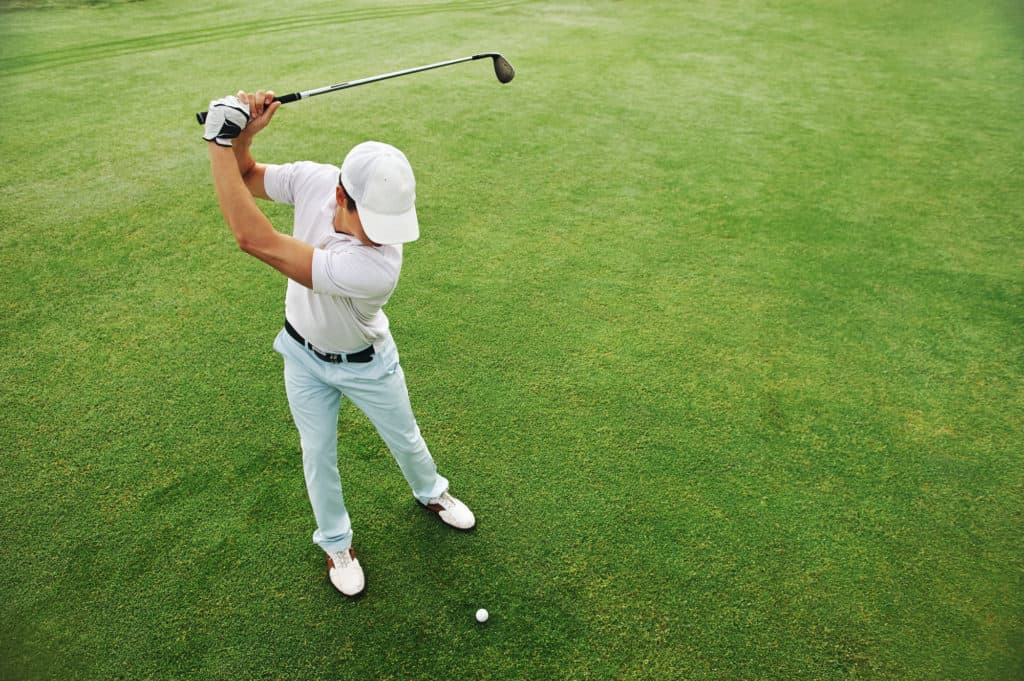 You will have much more luck keeping your swing a bit more compact when you hit with a blade iron.
When your swing gets longer, it is harder to match the club face up with the golf ball.
Think, for instance, how the longer the swing gets, the more that can go wrong.
Many players who swing with blade irons have a three-quarter type golf swing.
They may hit lots of punch type shots or shots that fly at a lower trajectory.
After all, blade irons are probably most well known for their ability to control the golf ball.
If you are a golfer who likes that type of control and knows how to use their golf swing to accomplish it, the blade is a perfect choice.
3. Finish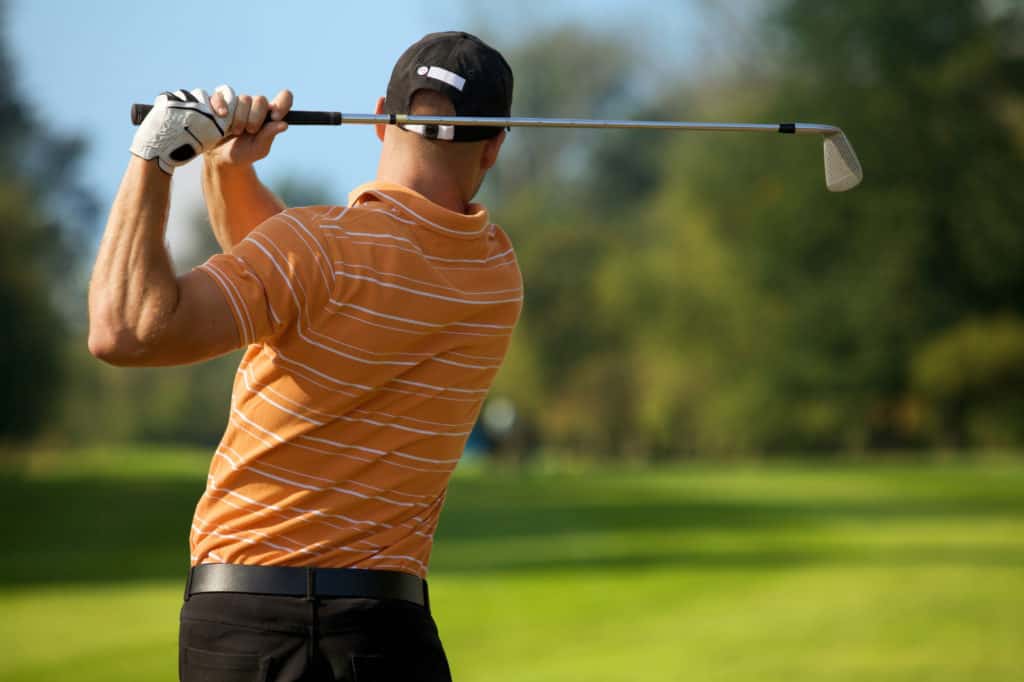 Since the blade iron has a much lower tolerance when it comes to errors or mis-hits, the finish is going to be very important.
Golfers must make sure that impact is just a part of the swing and not the end of the swing.
To get the club face square, players will need lots of speed and plenty of momentum going through their golf shot.
Blade irons give golfers lots of critical feedback.
You will have no problem figuring out what works in your swing and what doesn't.
Getting to this proper finish position is going to help you analyze this feedback and make appropriate changes in your game.
Are Blade Irons Harder to Hit?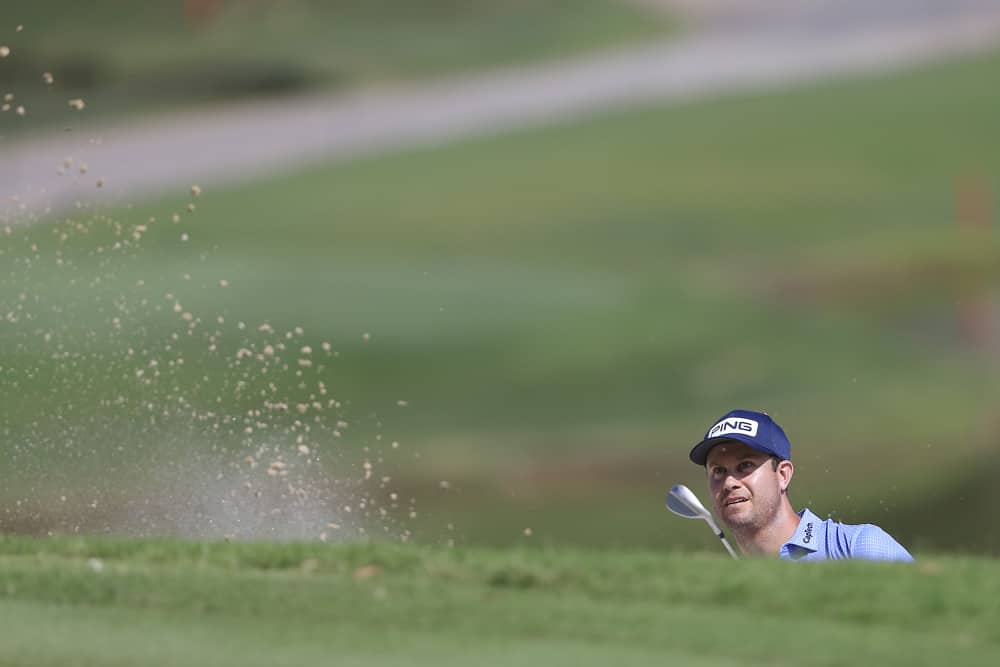 Many people stay away from blade irons because they are thought to be very difficult to hit.
This is partly true, but arguments can be made for why the blade iron is actually a better choice for your golf game.
Blade irons have a smaller sweet spot and less forgiving technologies built in.
This makes them harder to hit if your swing is not all that accurate.
However, if your swing is accurate and you do have control over the golf club, blade irons can be easier to hit.
For instance, a forgiving cavity back iron is going to work very hard to straighten out your shots and send them on their way with lots of launch and distance.
When you want to hit a fade or a draw or control the ball flight a bit, sometimes a cavity back iron will not allow you to do so.
You can try as hard as you would like, but you will find that the cavity back iron keeps correcting the shot.
This actually makes the cavity back irons slightly harder to hit.
The other issue is that the feel you get with the blade is so much better that it will make the game of golf a bit easier.
Since cavity back irons tend to have more vibration and a little less great feel, they will sometimes be harder to hit.
However, there is no question that, for higher handicappers, the blade is more difficult to hit.
When your game has not made it to a high level of consistency, the blade iron is harder to hit and not the best choice.
Can Beginners Use Blade Irons?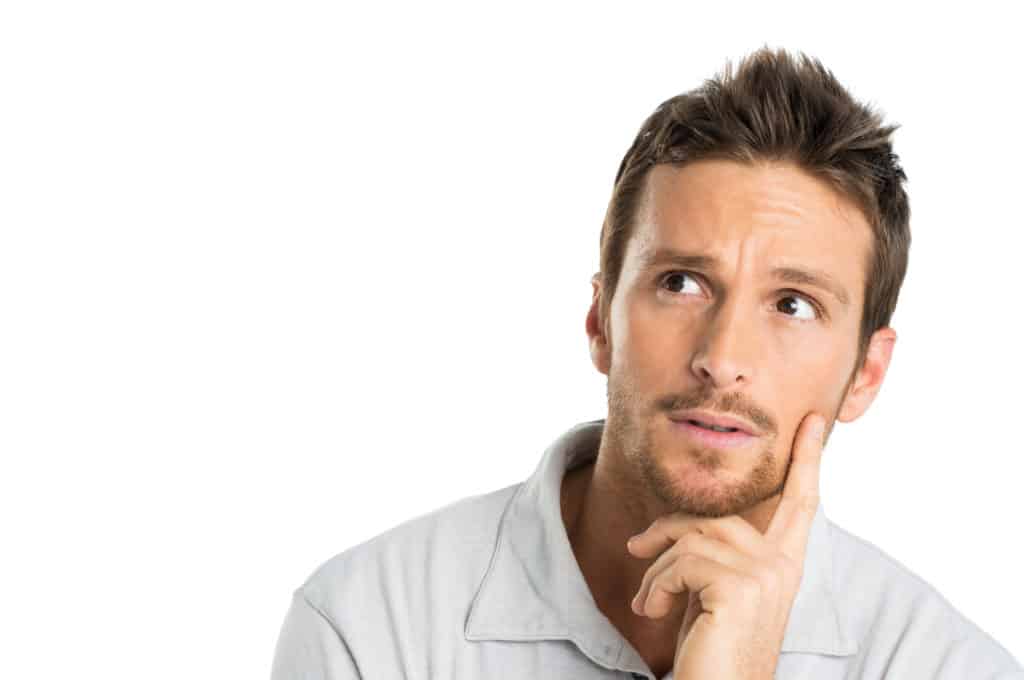 A beginner can use whatever club they would like, however, not all of these clubs are going to help them achieve success early on.
One of the most significant problems we see in the world of golf is that people take up the game and then quit a short time later.
Quitting happens because golf is just too difficult.
The blade iron is one way golfers can get very discouraged about their game.
When you first start playing golf, you will hit a lot of poor shots.
These shots will look even worse when they are coming off the face of a blade.
This gives beginners the mindset that they are just not good enough to play the game.
However, the reality is they are just playing with the wrong equipment.
This situation happens a lot when beginners get used golf clubs.
Chances are they are using blades from twenty years ago that were stored in their grandparents' garage.
These clubs are going to be significantly harder to hit and will not even have the forgiveness of a modern-day blade club.
Beginners who are serious about taking up the game should carefully consider the clubs they are playing with.
Choose cavity back irons that have a low center of gravity and the ability to help you hit high lofted and straight shots.
As your game improves, you can add on more advanced technology and eventually transition to the blade type golf clubs.
Advantages of Blade Irons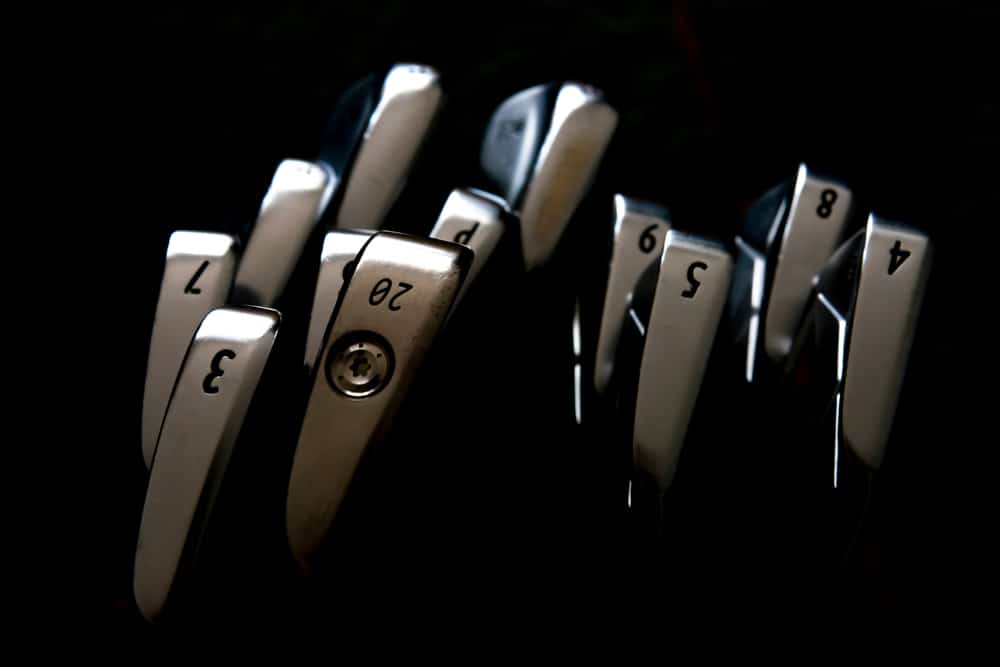 Like all things in golf, there are advantages and disadvantages.
For the better player, the list of advantages for the blade irons is going to be quite extensive.
Let's look at a few of the things which make blade irons an excellent choice for a lot of the lower handicappers out there.
1. Feedback
As golfers, we need feedback to improve.
This feedback allows us to work on our game by helping us to understand what works for our swing and what doesn't.
When all shots feel the same, you won't know if that change you made to your grip or your stance is actually having a positive effect.
With a blade iron, you will get a lot of feedback.
In other words, you will know if you hit the ball well or if your swing needs a bit of work.
After playing a round of golf with a set of blade irons, you will know how you are striking the ball.
There is no faking it with the blades.
2. Shot Shape
As we mentioned earlier, a cavity back iron is designed to force your shot to go both high and straight.
A blade iron is not like this.
A blade iron allows a golfer to start shaping their shots and hit balls that can draw or fade.
As you get better at the game, you are going to need to learn to hit different types of shots.
Not all pins can be attacked straight on.
Blade irons make it easier to feel and control what you are doing with the shape of your golf shot.
3. The Look
A blade iron looks better than a cavity back iron.
The top-down look of the blade iron is going to be quite thin, and it gives players the look that they want to be able to pick the ball clean off the turf and hit some impressive shots.
A cavity back iron looks a bit chunky at the bottom.
Many better golfers don't enjoy the way this looks, and they believe that it impacts the feel and precision they can get as well.
Even higher handicappers who are new to the game will admit that the muscle back blades are some of the better-looking clubs on the market.
If you desire to become a real player and you want to keep lowering your scores, these blade golf irons are going to be a very smart choice.
Disadvantages to Blade Irons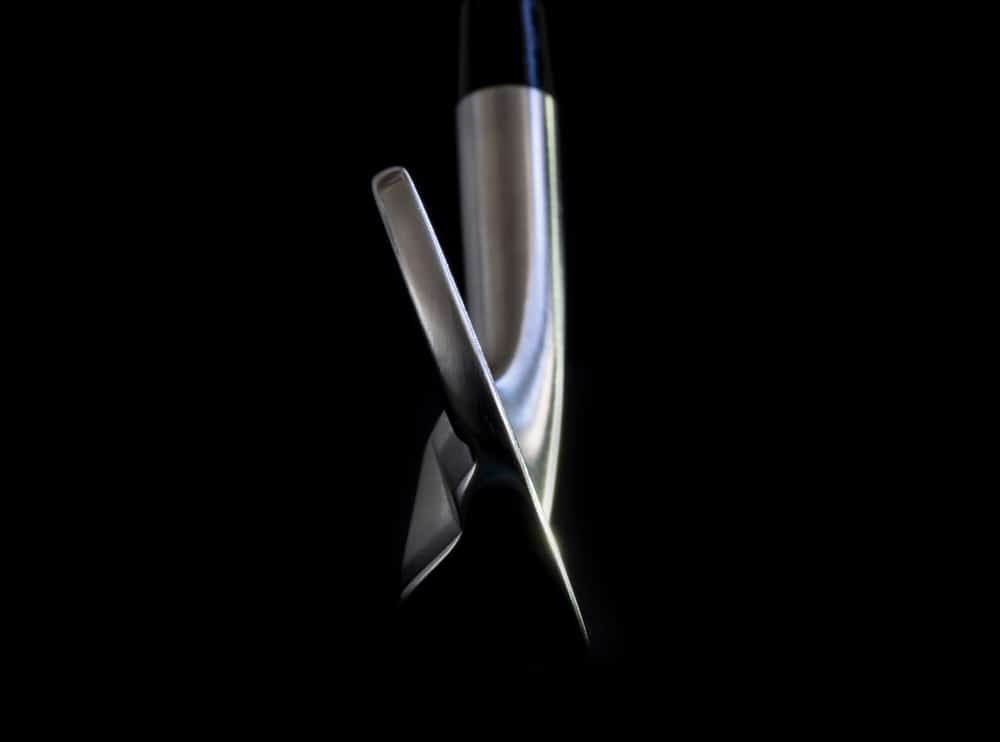 As we were talking about the advantages of a blade iron, you may have noticed that most of them were geared towards the lower handicap player.
There is no question that the lower handicappers are going to enjoy the blade a bit better.
Here are a few of the disadvantages to a blade which you should consider before choosing your irons.
1. Smaller Sweet Spot
The sweet spot on the blade irons is not nearly as large as those on the cavity back irons.
This means that, if you miss the center of the club face, chances are your shot is going to be pretty terrible.
Instead of being five yards short like you may be with a cavity back mis-hit, you may end up twenty yards short of your target.
Some great golfers like this because it forces them to learn how to hit the ball well.
Others will find that the smaller sweet spot actually causes their scores to go quite a bit higher.
The sweet spot on a cavity back iron gives players much more room for error and is the better choice for those who are not accurate just yet.
2. Lower Launch
Another issue you will come across with the blade irons is that they typically tend to launch quite a bit lower than other clubs on the market.
The blade does not have quite as much weight in the head, and therefore, the center of gravity is not quite as low.
In the end, this leads to a shot that launches at a much lower trajectory.
For faster swinging players, this won't be an issue, but for those who lack club head speed and launch, the blade could present some problems.
The good thing about the lower launch will be that it helps in windy conditions, but it is essential to have some higher ball flight and softer landings on the green for everyday golf.
3. Lofts Not Adjusted for Longer Distances
In recent years, golf manufacturers have been lowering lofts on golf clubs.
When lofts are lowered, the golf ball tends to fly quite a bit further.
This has been a welcome change for many average golfers.
They can still get excellent ball flight, but now, instead of hitting a seven iron 140 yards, they can hit it 150 yards.
With the blade iron, this is not the case.
Blade irons are lofted in the traditional golf lofts.
This has to be done to keep the ball high enough in the air.
As we mentioned, the blade iron's club head is not quite as heavy, and therefore, the shots don't launch nearly as easily.
If you are looking for pure distance from your next set of irons, the blade will not be your best choice.
Conclusion
Now that you have a better idea as to how to hit blade irons, you should be able to decide if they are the right choice for your game.
If you are truly stuck between the blade and the cavity back, we recommend going with the forged iron.
The forged is the perfect mix of a blade and a cavity back.
Although they won't be quite as forgiving as a blade, they will give you enough feel and feedback to work on your golf game and improve.
Overall, blade irons are an excellent investment and something which many serious players should consider.
If you want to play in the big leagues, you are going to need a set of blades.