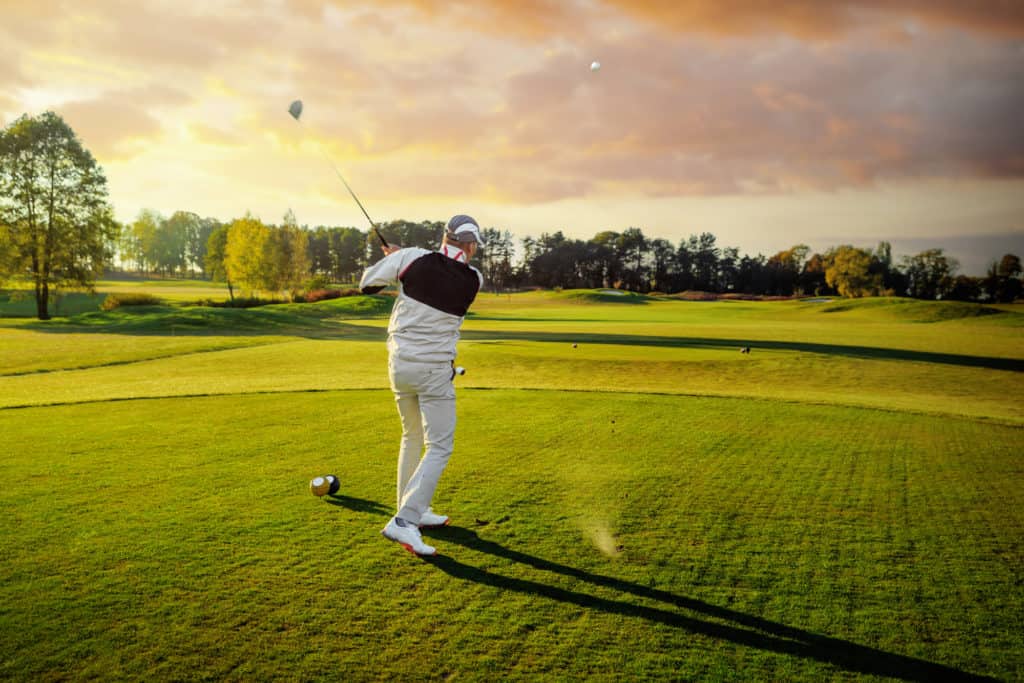 A five iron is a club some golfers are ready to take out of the bag.
With the improvement of technology in the game, some golfers consider replacing the five iron with a hybrid.
In order to know if this is a good idea, it makes sense to understand the yardages you can hit certain clubs.
If you are hitting your five iron well, it may make sense to keep it in the bag.
Here is some excellent information that will help you discover if your five iron is helping or hurting your game.

How Far Should You Hit a 5 Iron?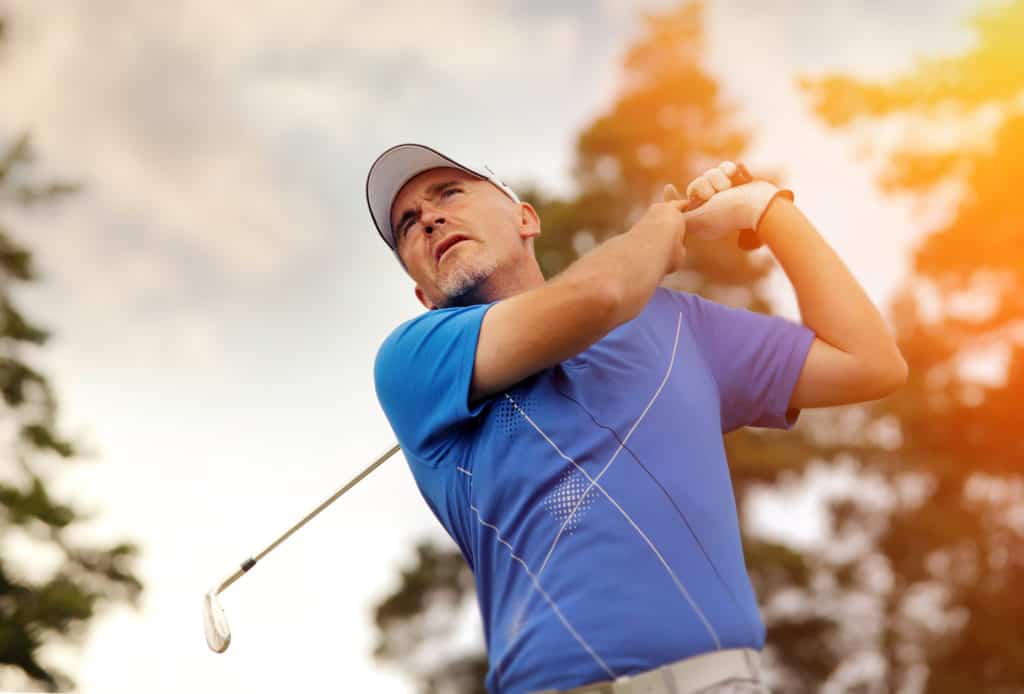 The average golfer should be able to hit a five iron 160 yards.
This is for a player with average swing speed.
The faster swinging players should be able to get 170 to 180 yards out of their five iron.
Golfers with very slow swing speeds may only see 150 or fewer yards out of their five iron.
The amount of distance you get from your five iron will be directly related to your swing speed.
The faster your swing speed, the further you can hit a shot.
There are a few ways to tell whether you are getting all the distance you should out of your five iron.
How Do I Know If the Five Iron Is Worth Keeping in the Bag?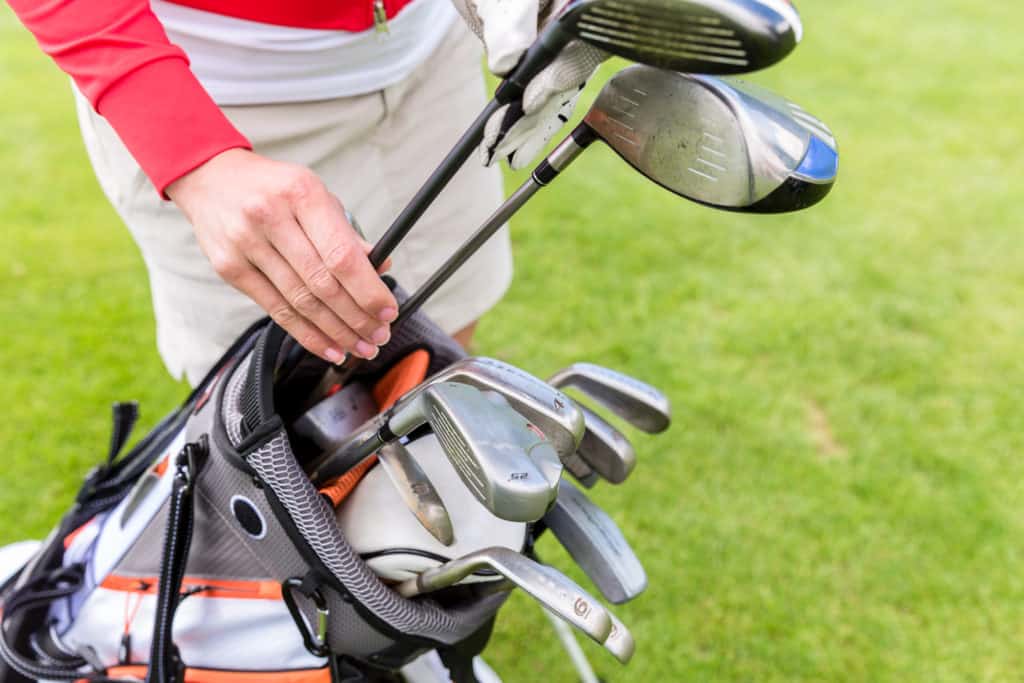 There are a few signs you will start to notice in your game when you are not producing enough clubhead speed to hit a five iron solidly.
The first and most obvious sign is that you won't hit the ball as far as you used to.
You will notice that you get five or ten fewer yards for each shot you hit with your five iron.
Another thing you will start to notice is that your ball flight will begin to fade a little bit.
If you are not intentionally trying to hit a fade, and the ball starts to travel that way, it could be a sign the five iron needs to go.
Sometimes golfers who are losing some clubhead speed will start to notice they can't launch their five iron as high as they used to.
This launch is another sign that the ball is being compressed properly and elevated into the air.
If you notice most lower handicap golfers have no issues with ball flight because their swing speeds are fast and they compress the golf ball.
The three major things to look out for are decreased distance, change in ball flight, and reduced launch.
When these things start happening, it may be time to replace your five iron or start training to get some extra ball speed and consistency in your long irons.
What Should I Do If I Can't Hit a Five Iron Well?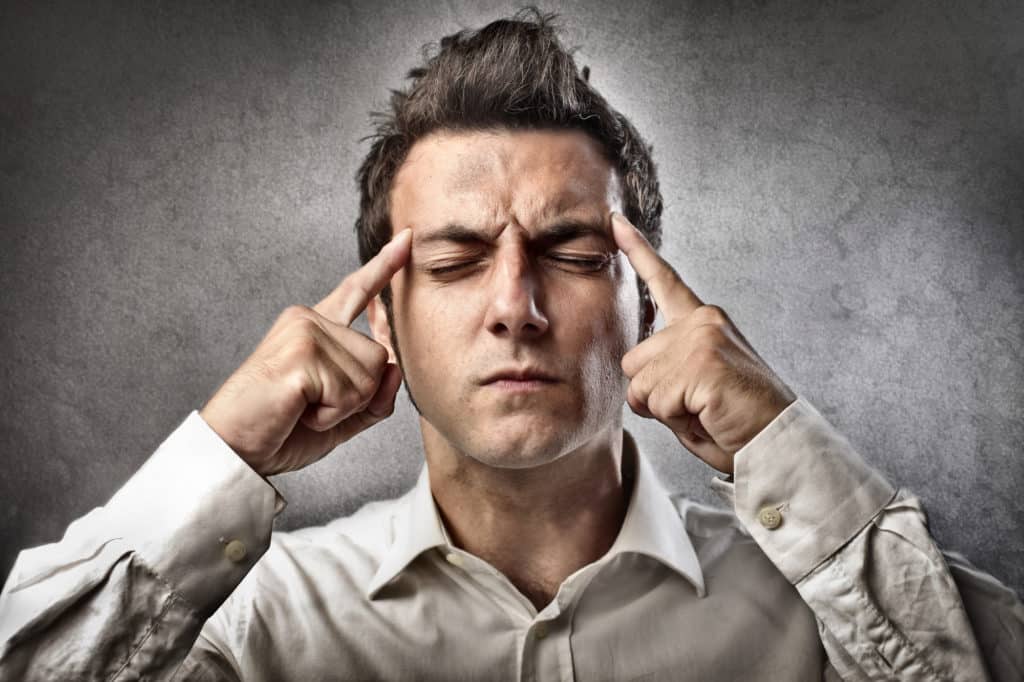 If you don't hit your five iron well, you have two choices: the first is to replace it, and the second is to learn to hit it better.
Here is some helpful information about both paths you can take when you start to hit your five iron poorly.
1. Replacement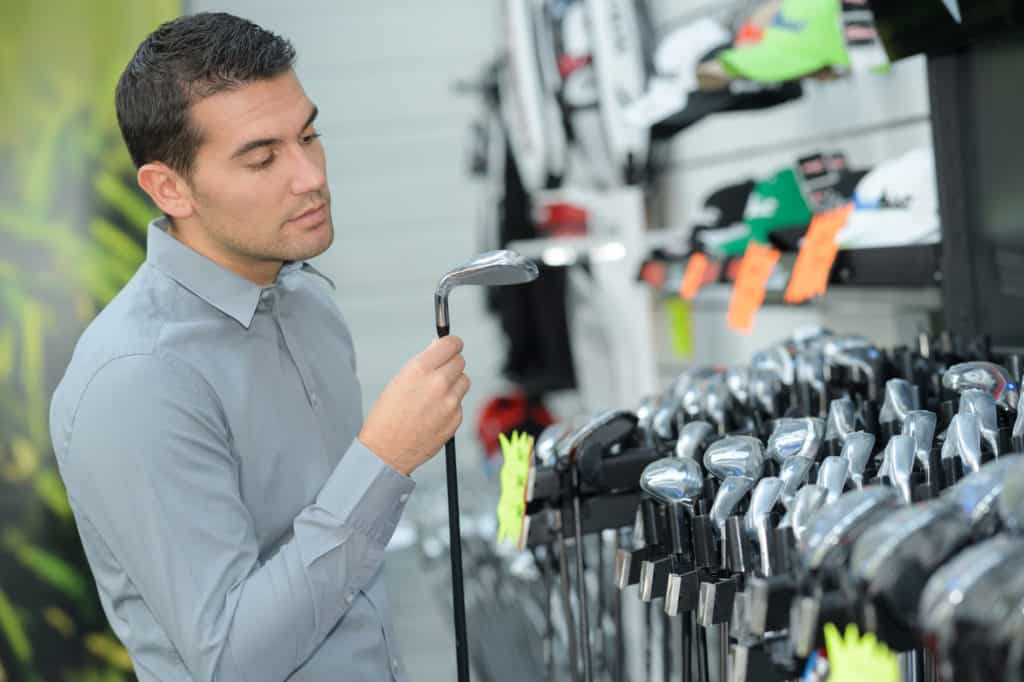 The first choice you will have is to replace the five iron with a hybrid.
The hybrid golf clubs are very popular because they are generally more forgiving and easier to hit than the traditional five iron.
The hybrid club is also a great choice out of the rough.
When you hit shots out of the rough, the hybrid does a great job of cutting through the thicker grass and getting the ball out of trouble.
The hybrid is generally easier to launch than a five iron, so you will notice that you can land the ball and get it to stay on the green a little more easily as well.
Perhaps the main reason people love a hybrid is the fact that you can get much easier distance out of a hybrid than a five iron.
The swing speed it takes to get a great shot out of your five iron is much lower than it is for a standard five iron.
This is sometimes because hybrids are made with graphite shafts, and their club heads have a lower center of gravity.
You will have endless choices when it comes to a hybrid on the market.
Just make sure you correctly match the lofts so your hybrid is a step up from your six iron.
2. Strategies to Hit the Five Iron More Solidly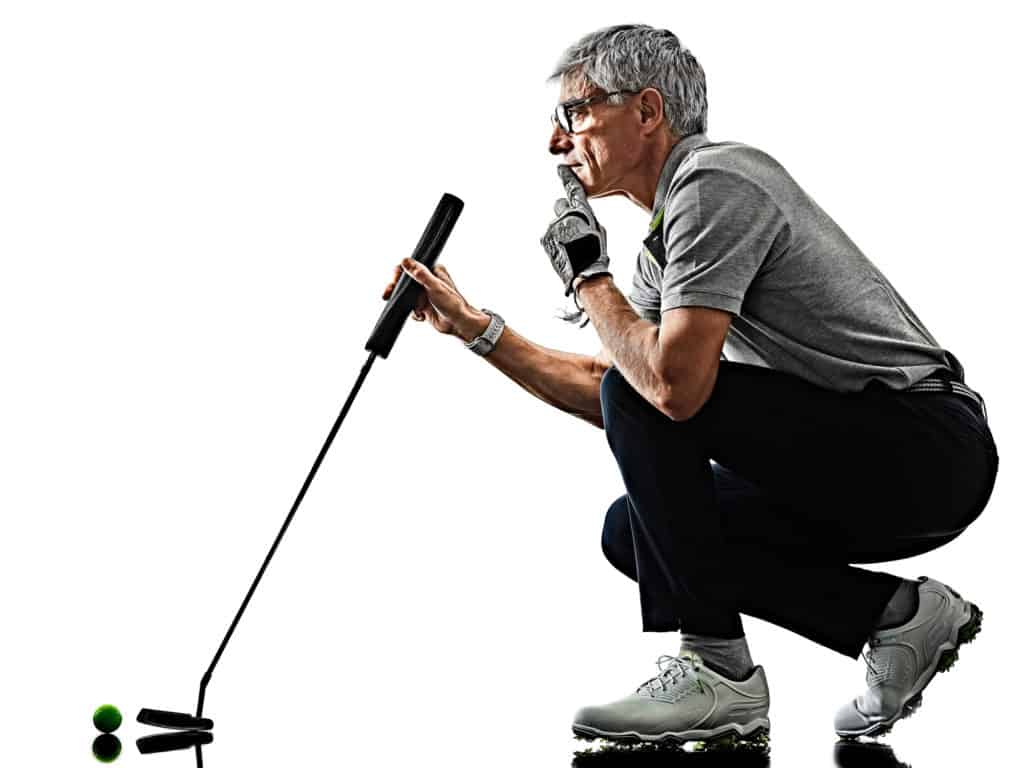 If you want to keep the five iron in the bag and just improve your technique, there are a few things you can do to help.
The first is to start to gain some clubhead speed.
You can do this by using a weighted golf club or exercising as well.
When you do these things, you will start to see all of your clubs go a little further because of the increased speed.
Another way to start hitting the five iron better is to make sure your ball position is correct.
Since this is considered to be a long iron, you will want the ball placed slightly up in your stance.
It does not need to be up as far as a driver but certainly further up than where a wedge would be.
Making sure you have the proper ball position can fix a lot of issues in the golf swing.
Another tip of advice when trying to hit the five iron better is to make sure you are maintaining your tempo in your golf swing.
Since golfers struggle to hit this club well, they will oftentimes increase their clubhead speed just to try and get the ball up off the ground.
If this is done quickly where the tempo and timing are off, the results will be poor.
Indeed, you will need the extra speed to hit the five iron well, but the best way to do that is with a consistent and well-balanced golf swing.
Don't put extra pressure on yourself to hit the ball far, but take a solid swing and see how it flies.
Chances are the ball with go further, and if it does not, then it may be time to change to a hybrid.
How Do You Hit a Five Iron Further?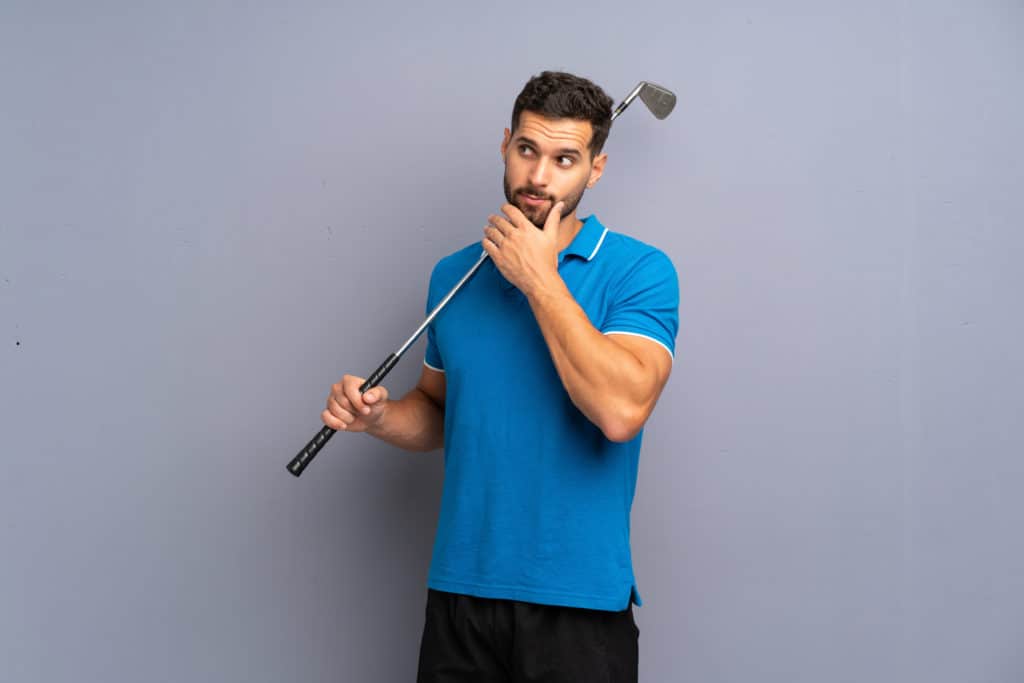 If you hit your five iron well but you are looking for some extra distance, there are two main things you can try.
The first option is to get stronger and apply that extra power to the ball.
The second option is to look for a new five iron that will help you increase your distances.
When you want to get some extra ball speed, you will need to make adjustments to your swing to get the ball to fly further.
You can work on increasing your strength by swinging with a weighted golf club or doing strength training exercises in a gym.
The idea behind the weighted golf club is that, if you are swinging something heavier than your club when you put the club back in your hand, it will feel light.
This light feel is what helps golfers get the extra swing speed.
It is essential to make sure you maintain your tempo and your timing anytime you work on increasing clubhead speed.
As far as making sure your equipment is set up for the distance, you have to check for a few key components.
A cavity-back five iron with a graphite shaft will fly quite a bit further than something that is steel shafted with a blade-style clubhead.
The graphite-shafted cavity-back long irons are built for the mid to high handicappers who struggle with ball speed and swing speed.
If this describes you, then you might look at changing your five iron to something more forgiving.
Some golf iron sets are sold as mixed sets or progressive sets.
The shorter irons are going to have more spin and feel like a forged or blade club.
As you move up in your bag, the clubs will become more forgiving, and you will transition to more of a cavity-back style club.
This is an excellent option for golfers who don't want the hybrid in their bag, but they still need extra distance from the five iron.
How Far Can Tiger Woods Hit a Five Iron?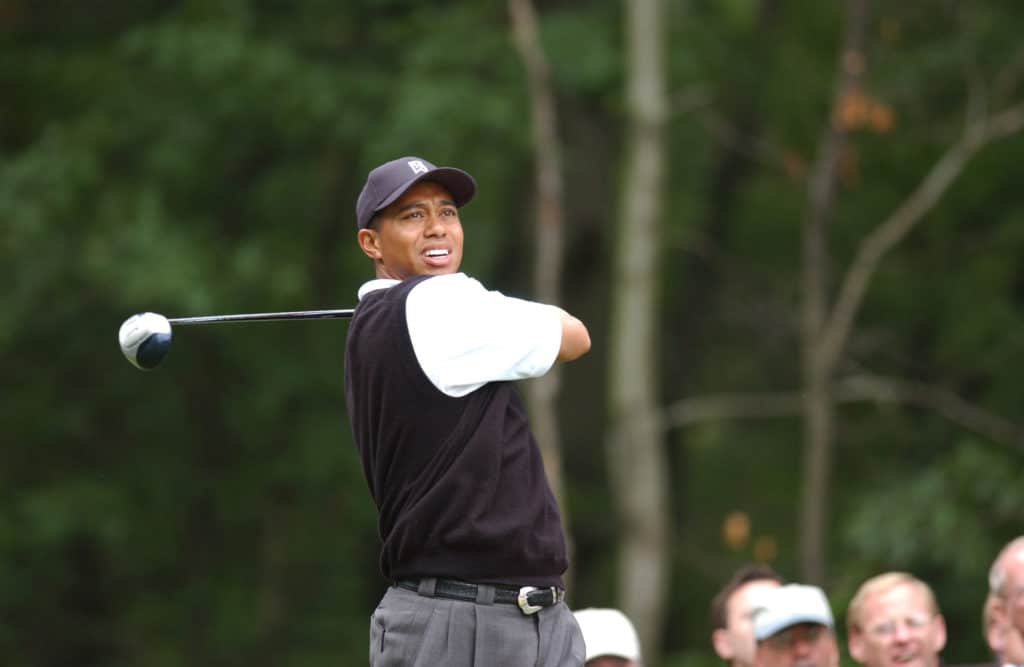 Whether you are content with your five iron distances or not, it can still be interesting to see how far the pros are hitting their clubs.
Tiger Woods can hit a five iron over two hundred yards.
Most of the time, he hits it about 210 yards.
This is undoubtedly quite a bit further than most amateur golfers should be able to hit their five iron.
His long distances come down to clubhead speed and the efficiency of his golf swing.
Tiger's golf swing is very mechanically sound, and that is part of what helps him to get these long distances.
For a long time, Tiger was one of the longest hitters on Tour, but there are many young players now who can hit the ball further than Tiger.
Do Range Balls Go Shorter?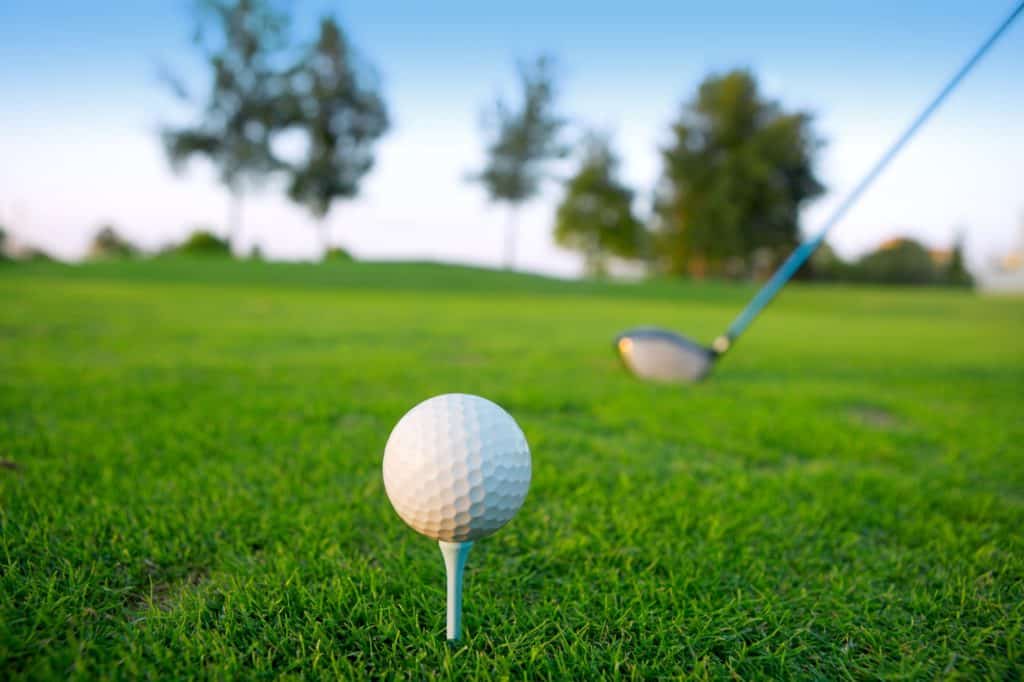 When you want to increase your distances in your game, it is essential to make sure you are getting accurate readings.
Most of the time, a range ball will go shorter than a new golf ball in your bag.
Range balls are sometimes golf balls that have been recycled, or they are built to be limited flight so that the range does not lose many balls.
There are, however, instances where hitting off a mat may actually increase the distances you can hit the ball.
The mat provides a very clean playing surface which you will not always find from the turf.
The most important thing to remember is that one trip to the range will not give you all the information you need about your yardages.
Learn when you can from the range and the course combined to come up with what you think your average yardages are.
If you have a range finder, this project will be a little easier, and you will get some increased accuracy.
Some golf clubs like Cobra Golf clubs have sensors in the grips that will tell you how far you hit your shots.
Conclusion
Hopefully, our guide on how far your five iron should go has helped you realize the potential in your game.
If you are not getting enough distance or accuracy, there are options out there for you to change to.
If you are hitting your five iron quite well, keep it in the bag!
The hybrids are not for all golfers even though they are becoming increasingly popular.
All golfers must spend some time analyzing and deciding what makes the most sense for their game.