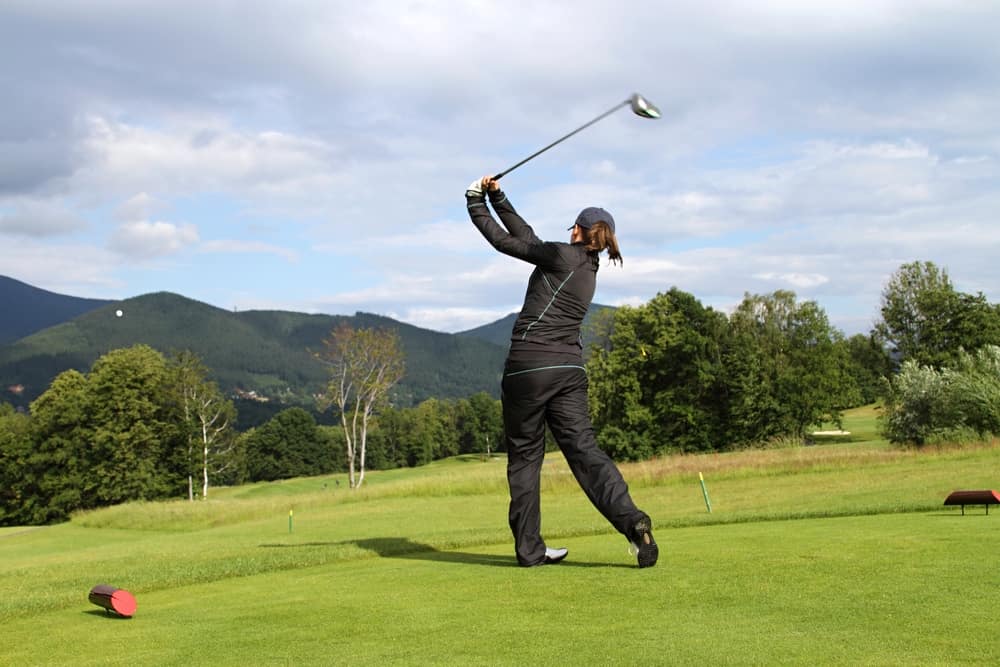 Have you ever felt that your golf swing could change or suddenly feel awkward from one day to the next?
If you have, you are not alone.
Many golfers feel as though swinging the golf club gets more difficult or awkward each time they head to the course.
Other players feel as though they were on a roll, and now, when they stand over the ball, everything feels off.
There are some minor reasons that this could be impacting you and then some more impactful reasons that may require a bit more research and study.
Let's take a look at why a golf swing feels awkward and what you can do about it; chances are, some options will work for your game.

Golf Swing Feels Awkward (Reasons, Fixes)
1. Stance Too Narrow Or Too Wide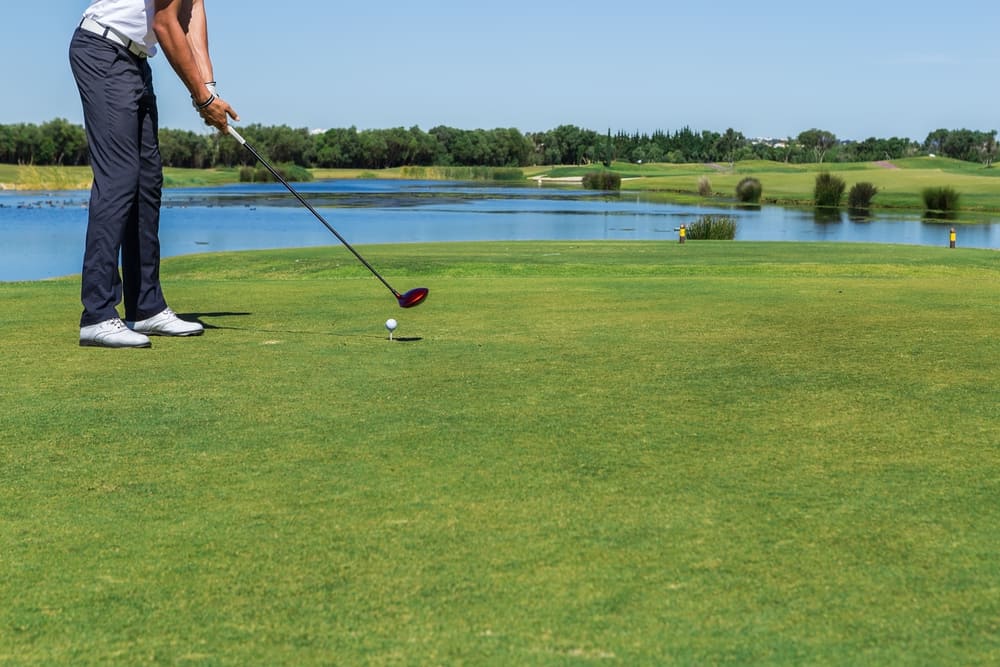 One of the most common reasons that a golf swing can feel awkward is that your golf stance is either too narrow or too wide.
When you have your feet just the right distance apart, it makes it much easier to feel comfortable over the ball and get the swing technique that you need.
However, if your feet are too close together or too far apart, the overall stance is a great place to look.
When your feet are too close together, you will find that your balance is off, and you may feel as though you are having a hard time staying on your feet as you swing.
When your stance is too wide, it becomes very difficult to get through the golf ball.
As you work to swing through the shot, you will not be able to force your body forward, and you can end up leaning back and hitting shots to the right.
Overall the stance being too narrow or too wide is something that can creep up on even the best of players.
The Fix
To fix the stance that is no longer the correct width, players should put their feet about shoulder-width apart.
We recommend standing with your feet completely together and then opening them up slightly to ensure that they get closer to shoulder-width apart.
Try a few shots from this shoulder-width distance and see if it makes your golf swing feel less awkward.
Sometimes it takes the use of alignment sticks or tees in place to help you find that comfortable position again.
Once you get to a place that feels more natural, you will want to consider where this is and try to repeat it as you play more golf.
The fix is not hard when it comes to a stance being too narrow or too wide; you just need to get it right, so you are comfortable again.
2. Grip Change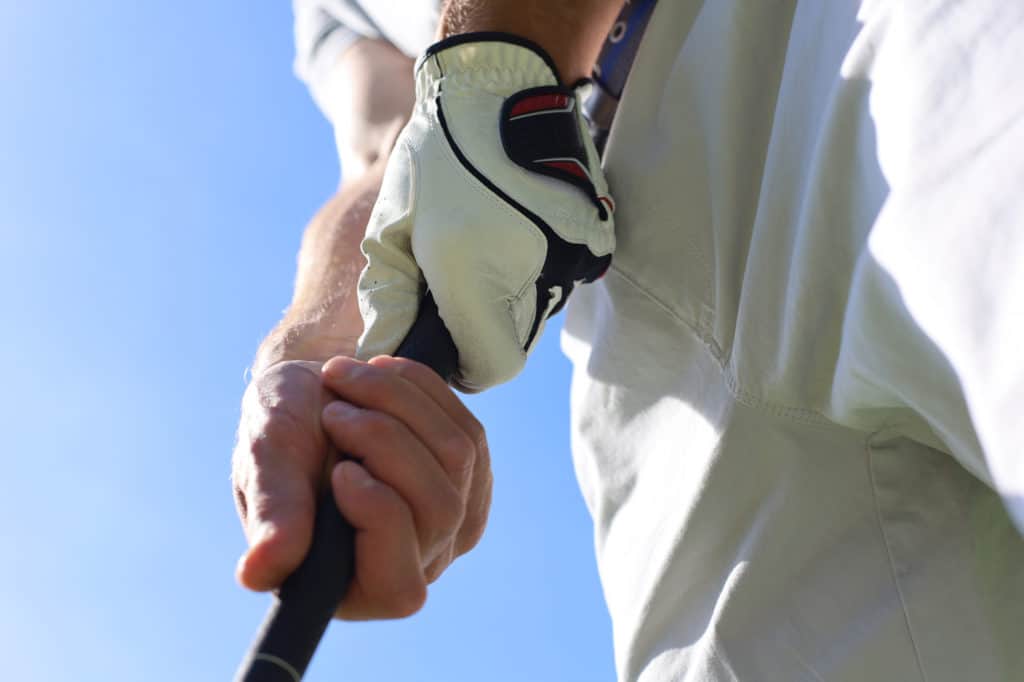 The grip is the most important part of golf swing mechanics.
If your grip is not correct, there is no way to swing the club properly as it is our only connection with the golf club.
A grip change can be a major reason that a golf swing feels awkward.
When your grip is not in your hands as it should be, expect the club to function differently.
You will notice the club move around a bit more in certain parts of the swing and even have it where the clubface will open or shut at times.
Grip changes can sneak upon us.
They can be caused by grips that are starting to deteriorate or even if your glove needs to be replaced.
The grip changes are often sudden, and it can take some time to work on your grip and get back to normal.
If you feel like your hands could be the cause of your golf swing being a bit awkward, there are ways you can fix it.
The Fix
Head to the range to start working on your grip.
Chances are you will need to experiment with this a bit, and sometimes when working on the grip, you will see some really ugly golf shots.
The best way to fix your golf grip is to start by ensuring both the left and right hands are positioning the club in the fingers.
When your club is in the palms of your hands, it becomes very difficult to control the club and get it to do what you need it to do.
There are training grips on the market that can help you feel the perfect positioning of your hands.
However, if you are an avid golfer, chances are the adjustment will be a small one to get you back on track.
Golfers who are making grip changes need to remember that even the slightest change will have a big impact.
Always make small adjustments, and you will be rewarded with great progress.
3. Physical Changes To Body Or Eyesight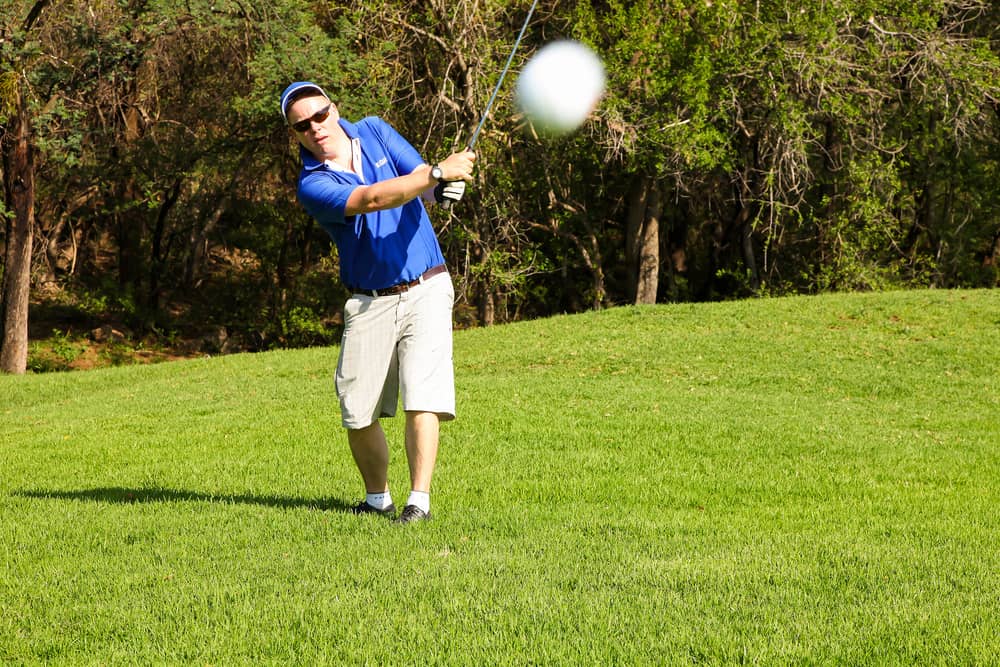 Sometimes the reason your golf swing feels awkward is that something has changed with your body or even your eyesight.
Many golfers get this feeling when they lose or gain weight.
Since so many areas of the body are incorporated into the golf swing, you will have to be well aware of any physical changes and how they impact your game.
For those that have just started a fitness routine to become a better golfer, it may initially hurt their scores.
As your body is changing and adjusting for the strength that it needs to improve your game for the long term, you will have to make some minor tweaks to your tempo and other areas of your game.
Essentially, golfers need to be prepared that this could make the swing feel awkward for a while.
Players who are gaining strength will feel that the clubhead is incredibly light, and at times, this can lead to issues that require you to purchase heavier or more stiff golf shafts to work with.
If you wake up one morning and head to the golf course and things feel different, try to consider if this could be the reason behind it.
In the end, you may find that the transition period is well worth it because, in the end, you will come out a better golfer.
The Fix
If you plan to lose weight and get in shape, it may make sense to talk to a trainer that has some knowledge of the game of golf.
There are specific routines and exercises that you can do that will help you become a better player and feel as though you have the skills necessary to continue lowering your golf scores.
4. Shoulder Or Hip Alignment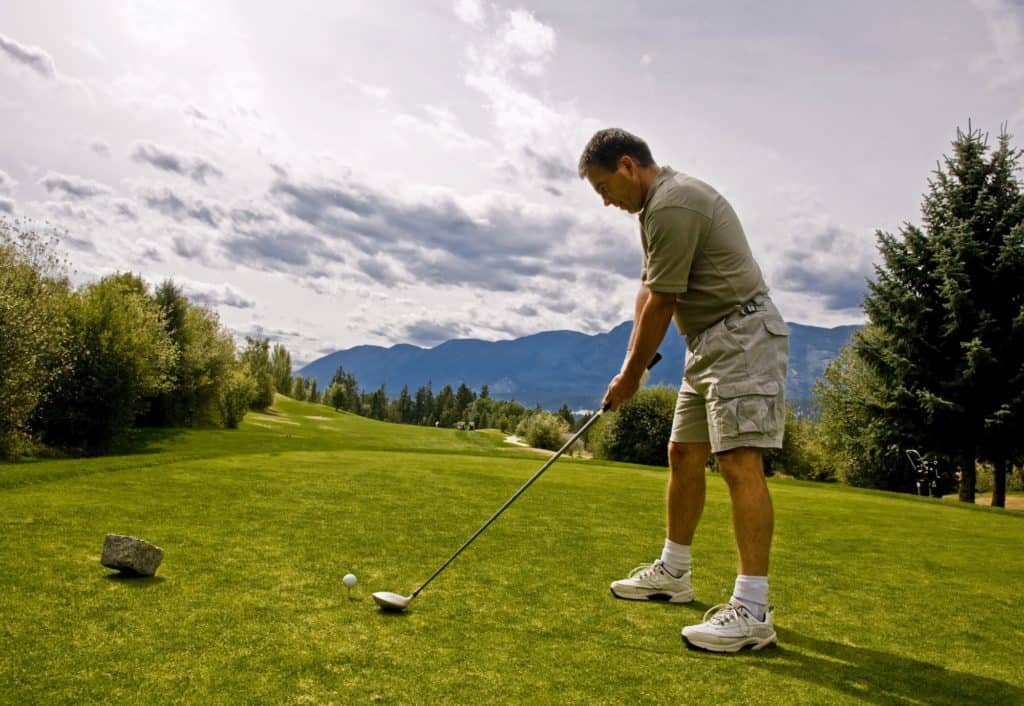 When we set up to hit a golf ball, it is not just our feet and the clubface that have to be aligned properly, but the shoulders and the hips will need to as well.
If you can get your shoulders and your hips lined up to the target, you can expect a lot more consistency.
The problem with this is that the shoulder or hip alignment is really difficult to get down at first because there are so many different areas of the body that need to be lined up.
Golfers sometimes feel awkward in their swings, and then, later on in the round, they realize that they have had their shoulders closed to the target the entire time.
This is common, and it happens because there are a lot of things to think about when you play a round of golf.
The good news is that there is a simple fix for this, and you can make sure you set yourself up for a great day of alignment as soon as you head out to the golf course that day.
The Fix
Golfers looking to fix their shoulder, hip, feet, and clubface alignment need to take it one step at a time before the start of each round.
When you are on the driving range warming up for your round, for the first few swings, make sure that your feet, hips, and shoulders are in the proper line.
If you are going to get your lines correct, you will need to ensure that you are focusing on all of them.
This also includes the ball's position relative to your alignment.
The key is that the golfer is going to want to work on making sure that their body is all set up to work together before you start swinging the club and testing things out.
As we have mentioned many times, there is no sense in swinging the club back if you are not properly lined up or set up to hit a great shot.
5. Not Turning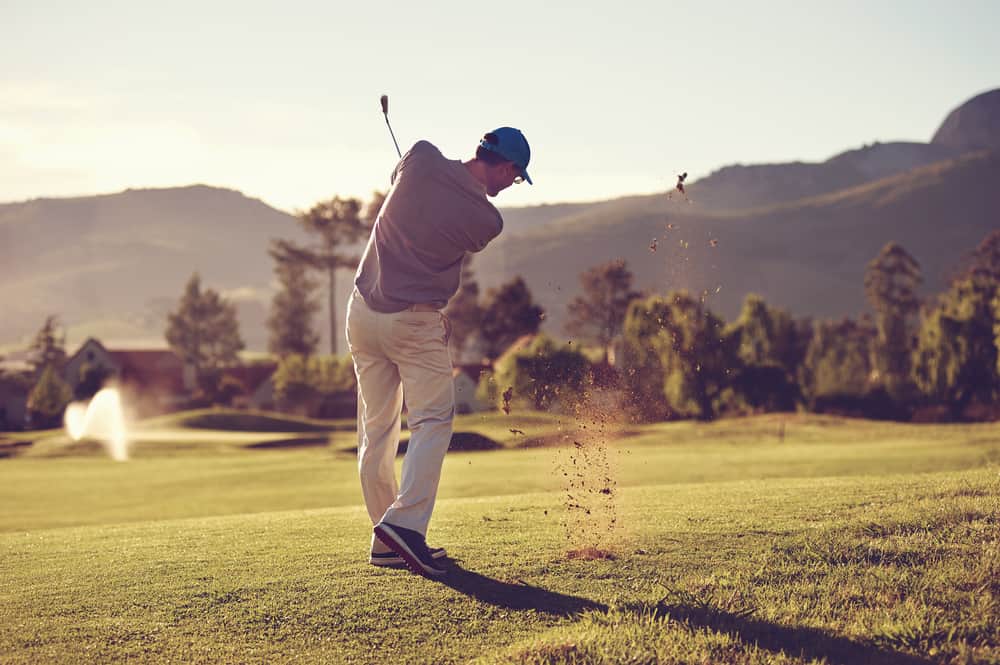 Sometimes the golf swing feels awkward because your lower body gets lazy.
The lower body needs to turn and pivot and transfer weight if you are going to be a successful golfer.
However, this is not something that comes all that naturally to golfers.
If you are one of those players who struggle to get the ball to fly consistently, there could be a very good chance you are not turning when you start your swing.
Essentially, you must turn back to be able to get the entire body working together and to get the club on the right path.
When you don't play for some time or your legs are tired, the tendency is to just pick the club straight up with the arms and not use the body to turn.
This causes the golf swing to feel awkward, and the golf shots that are hit as a result of not turning are typically not all that good.
Here is a way to make sure that you are turning and using your body properly on each turn.
The Fix
If you are struggling and your swing feels awkward or out of control, make sure that your body is turning properly.
Essentially, you will want to start with a takeaway that is low and slow.
If you take the club back low along the ground and you don't lift it too quickly, the results will be a lower body that is almost forced to turn.
As this happens, your arms can fall into place, and you can develop more power in your golf swing.
This simple little starter move at the base of your swing is a tremendous reason to continue to work on your golf game and try to become a better player overall.
Simple changes can go a long way in the game of golf.
6. Still A Beginner Golfer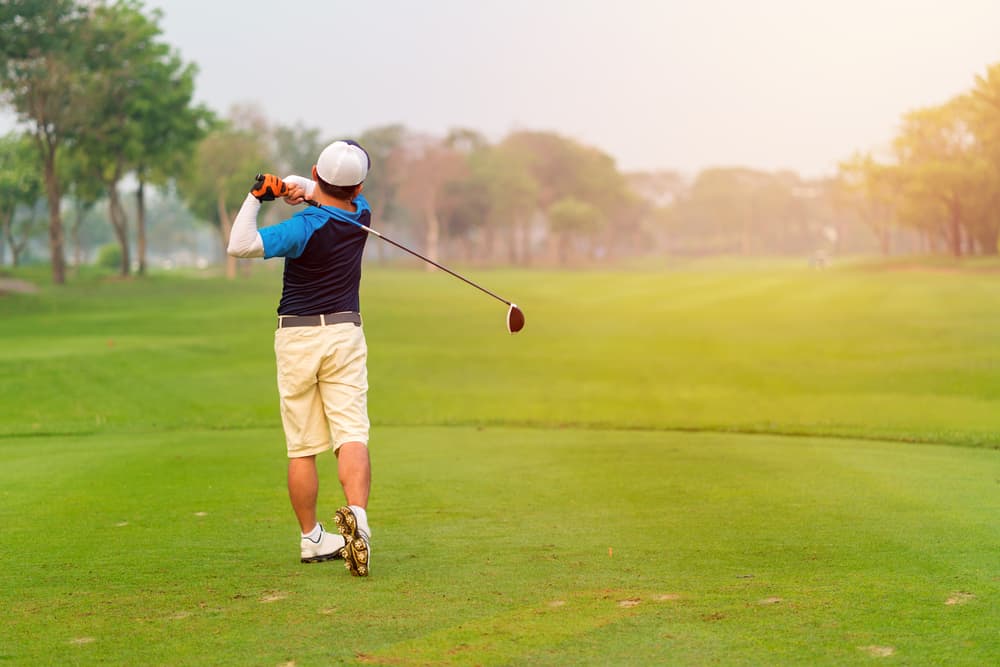 If you are still a beginner golfer, like in your first year of playing the game, don't expect the swing to feel natural for a long time.
If you have been playing great golf, and then, one day, the swing just feels a bit awkward, chances are it is just the growing pains of being a beginner golfer.
It takes a long time for golfers to gain muscle memory.
This muscle memory comes when player repeats a golf swing enough times that it almost becomes second nature to them.
However, we are all human, and if you are not a robot, you will likely fully expect there to be changes in your swing from one round to the next.
Most beginners like to take a club out of their bag at least every few days to ensure that they are working on remembering what a good swing feels like.
The more time you take between your rounds of golf, especially as a beginner, the more difficult it is going to be to recover and pick up where you left off.
The Fix
Try to swing a club every few days, and give yourself a bit of patience and time.
The game of golf is really hard, and many beginners get so frustrated that they quit.
However, this is not necessary because, if you stick with it, you will eventually learn the game of golf and become a great player.
Stay focused and work on putting time into your golf game at least every few days, and these periods of awkward swings will be much less frequent.
7. Have Not Played In A Long Time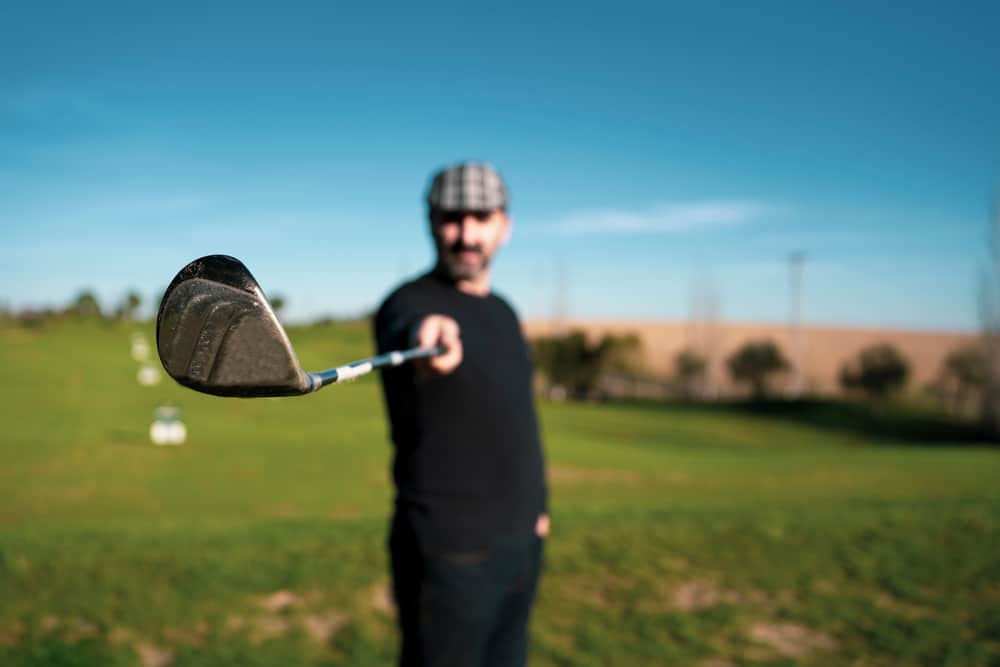 Your golf swing may feel awkward because you are not playing enough golf.
When you stop playing golf for a while, your body changes, and your swing thoughts change, and the next time you go out to play, it can feel really awkward.
Golf is an addicting sport, and those that have the time tend to play a lot.
However, if you have been busy or have experienced an injury, the transition back to the golf course can feel really awkward.
The Fix
If you have not played golf in a long time, start slow.
Don't jump right back into big swings and try to hit the ball 300 yards.
Instead, start with some chip and pitch shots.
If you do this, you may notice that you are a bit more consistent, and you get your tempo down before you try to take things too far.
The fix for not playing in a long time is to get back out there but take it easy in the beginning.
If you jump back in too fast, chances are you will pick up some bad habits.
8. Too Many Swing Thoughts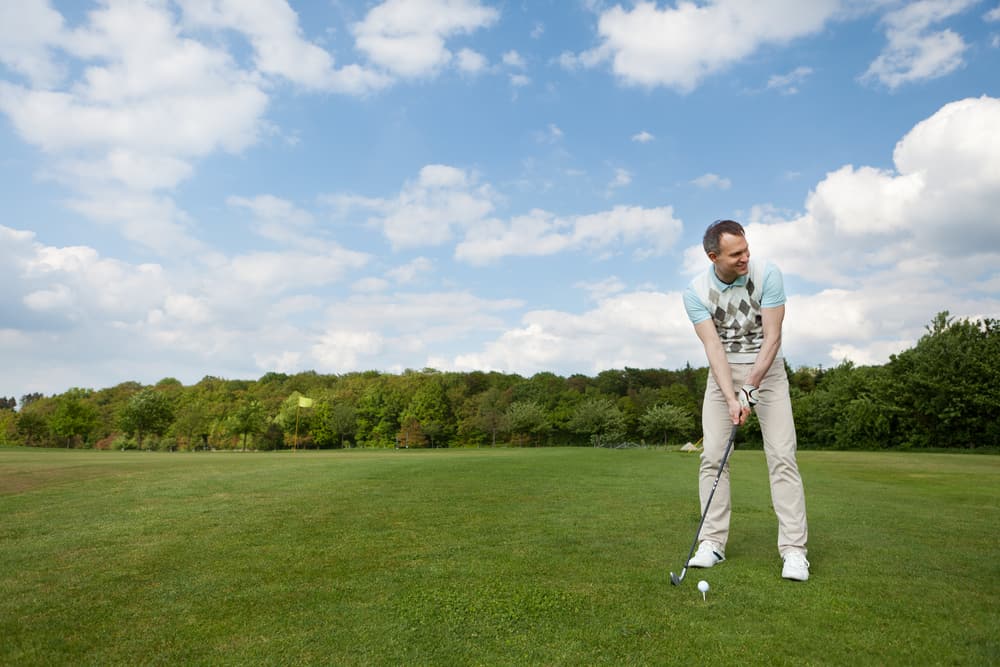 Often, golfers can have too many swing thoughts.
These swing thoughts end up causing players to feel awkward they are swinging.
Did you know that sometimes swing thoughts can even contradict each other and make it nearly impossible to figure out which way you should be swinging or moving through the ball?
Players need to consider the fact that one or two swing thoughts are more than enough to get you some great results on the golf course.
As soon as you start incorporating five or ten different concepts or ideas, the golf swing becomes awkward.
The Fix
Save your swing thoughts for the driving range.
You can bring one with you on the golf course, something simple that helps you feel what you are supposed to do.
However, if you are really trying to make changes and work on your golf swing, the golf course is not the place to do it.
We like to narrow things down and focus on something like finishing high or a low and slow takeaway.
These things can really help you improve your overall feel and performance on the course.
9. Bending Over Too Much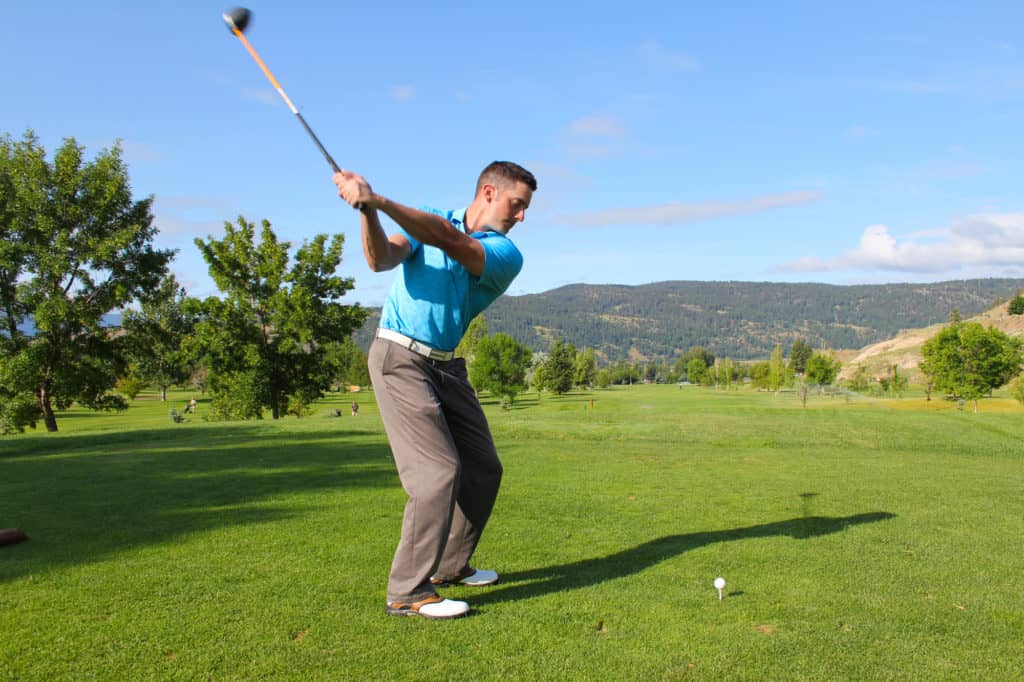 Last but certainly not least is a habit that many golfers fall into, and it can make the golf swing feel awkward.
We all know that an athletic stance is going to have a bit of spine tilt and a knee bend.
However, some golfers take this too far.
They will get up to the ball and bend their knees and tilt their spine way too much.
This causes issues with swing speed, consistency, and even club fitting.
When you bend over too much, your clubs may not even fit you the same way they once did.
Overall, it takes time to feel entirely comfortable in a setup but bending over too much is common mistake players make.
The Fix
If you think this could be your problem, try having a friend or a golf professional take a video of your swing.
Take a look at what your stance looks like and how it is affected by the angles in your knees and your spine.
Some players find that using a mirror to warm up or in the morning before a round can help ensure that they are not too bent over.
Conclusion
Fixing a golf swing is not something that can always happen easily.
However, if you catch this awkward feeling before it gets out of control, there is a good chance you will be able to fix it before it impacts your scoring all that much.