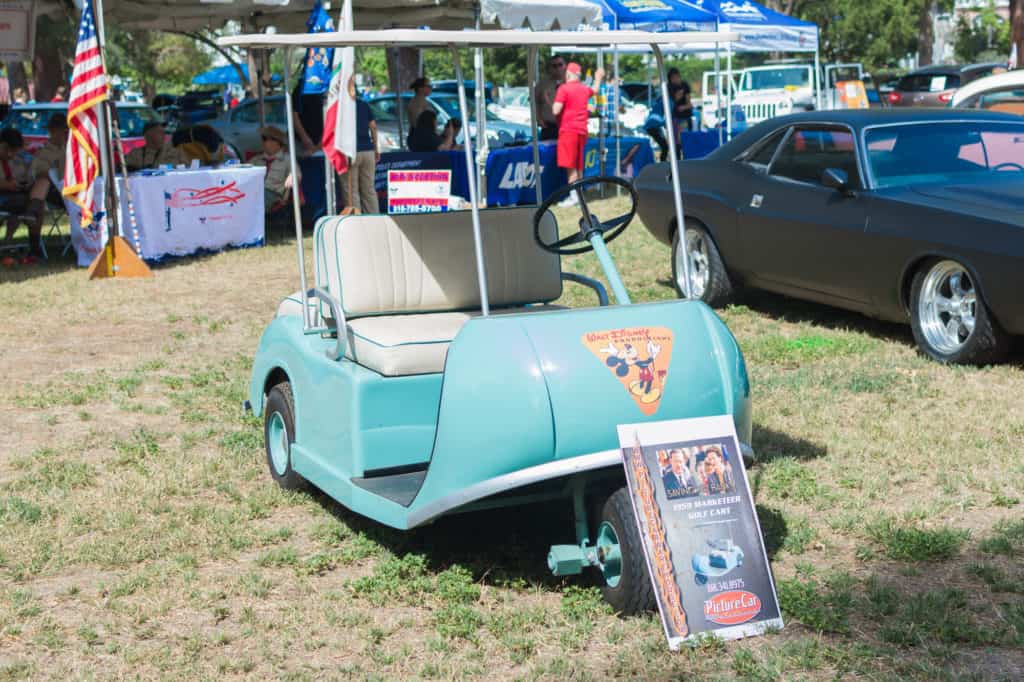 Most golfers probably don't think too much about their golf carts when they're on the course or riding one on the road or their property.
After all, golf carts have always been around for them and can't be that interesting.
However, there were hundreds of years in golf history in which golf carts were not available.
And their implementation has changed the sport in many ways and made it a more approachable and successful pasttime.
As a result, it is worth taking a look at the history of golf carts and how they have changed over the years.
JFK – pic.twitter.com/NspXefASl2

— TheGolfDivoTee™ (@TheGolfDivoTee) May 3, 2020

This information is surprisingly interesting and may end up fascinating a large number of different people.
Readers will discover not only who invented the first electrical and gas golf carts but why they stopped using three wheels, how early models were marketed to women during World War II, and how golf carts became a multi-million dollar business over the decades since their debut.
The History of Golf Carts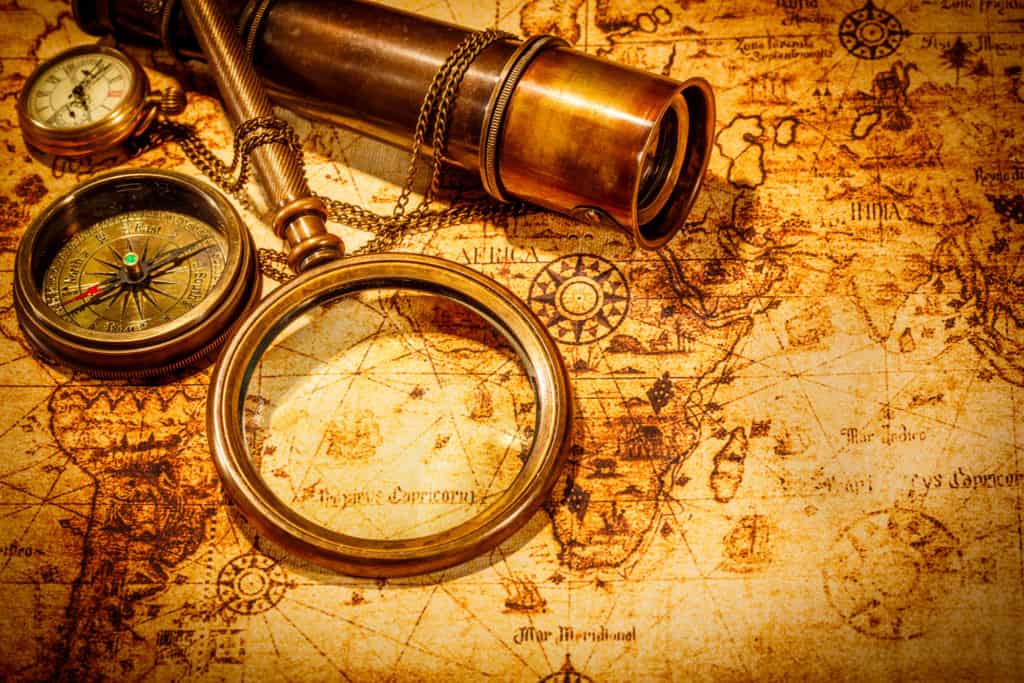 The Earliest Known Use of a Golf Cart
Like many types of motorized vehicles, the history of golf carts has many diverse elements that may be hard to fully track.
That's because many people were coming up with similar ideas around the same time, making it hard to figure out exactly who came up with a golf cart first.
While some type of carts were used for golf for centuries, these were smaller and hand-controlled carts used to haul bags and not people.
These carts resemble modern golf bag carts.
With the invention of batteries and combustion engines, though, it was only a matter of time before motorized golf carts became a reality.
And, according to several sources, the first known use of a motorized cart on a golf cart pre-dated the 1930s and was not exactly the type of cart you may identify with modern golfing.
According to several sources, JK Wadley of Texarkana was using a three-wheeled electrical golf cart on his Los Angeles golf courses.
This cart was used specifically to take senior citizens to a grocery store from the course and was not used in the manner of modern carts.
After this initial implementation, golf cart manufacturing started around 1932 and continued until the mid-1950s at a fairly slow pace.
This vintage golf cart is so neat. It's crazy to see how far golf carts have come over the years. #golfcart #lifted #customcart #customgolfcart #golf #golfcartparts #golfcar #yamaha #ezgo #clubcar #GCGTV #golfcartgarage pic.twitter.com/O0dzatdrOo

— Golf Cart Garage (@GolfCartGarage) February 6, 2019

At that point, carts were considered a bit of a novelty and were too expensive for most golf courses to implement on a wide scale.
Golf was not yet a very popular pasttime and many golf courses resisted them for financial reasons.
Others didn't want carts because they were worried about how they may tear up or damage their courses.
That's because early golf carts were not quite as smooth in operation as they are today.
The History of the Golf Cart & the evaporation of the tradition of walking.

The Golfmobile popularized by President Eisenhower then by golfing celebrities popularized the idea in the early to mid-1950s.

Compliments of People Today August 11, 1954 issue.#GolfHistory #Golf pic.twitter.com/ukcnJbqzd4

— Society of Golf Historians (@SHistorians) February 16, 2019

Though they were electric like many modern models, they ran less effectively and took more battery power to get where they wanted to go.
Even worse, they would often run out of power while on a course because battery maintenance was such a new concept.
As a result, they were often considered more of a hassle than they were worth and only used in very specific circumstances and by higher-end courses.
Vintage golf. How cool! #golfcart #lifted #customcart #customgolfcart #golf #golfcartparts #golfcar #yamaha #ezgo #clubcar #GCGTV #golfcartgarage #vintage pic.twitter.com/I65YsVhJhQ

— Golf Cart Garage (@GolfCartGarage) January 5, 2019

However, the implementation of better batteries, stronger motors, and better steering helped to make golf carts a more popular option by the mid-1950s.
At this point, they had become a popular choice for golf courses who wanted to help golfers who couldn't walk long distances.
This use helped to open up golfing to a wider and broader audience – this was when senior citizens began flocking to the sport.
At this point, multiple manufacturers were producing electrical models, including surprising companies like Sears Roebuck and Victor Adding Machine Company.
While it is true that there were many gas-operated units in operation at this point, most golf carts were still electrical.
They were simply cheaper to make and didn't require as much maintenance and upkeep.
Just as importantly, they still provided more than enough power to keep a golf cart running smoothly.
In this way, it was possible for golfers and golf course owners to get the kind of high-quality control that they needed on the course without causing any troubles.
Merle Williams – An Important Golf Cart Innovator
Earlier in the last section, we named the mid 1950s as the time when golf carts started becoming popular.
And there was one man who probably helped make this popularity possible – Merle Williams.
This engineer and designer had already been experimenting with electrical carts as early as World War II.
His desire was to create a simple cart that could cut down on gasoline use – already being heavily rationed during this time – and allow people to get where they wanted to go in their hometown.
The original design he created resembled a buggie more than a modern golf cart and was a bit more powerful.
Did you know? 💡
In 1951, Marketeer (Merle Williams) produced the FIRST ELECTRIC GOLF CART ⛳️ at its Redlands, California headquarters.

Here is one of our favorite golf carts 😊#golfcart #firstgolfcart #electric #tangrammedianc #tangrammedia #webdevelopmentnc pic.twitter.com/Ezxhlx1hBH

— Tangram Media (@TangramMedia) May 22, 2019

However, they were very popular with many people throughout this period and were marketed heavily towards women who needed to go grocery shopping.
In those pre-power-steering days, very few women drove because turning a car required strength that many did not possess.
And those who did have the strength were likely discouraged from driving by husbands and family members.
However, Williams' buggies were very easy to control and provided many women with a fun and engaging way to move.
They were particularly important for women who may have been left alone by a husband fighting in the war.
Now, she could get her children to school and take care of her needs without having to worry about them being left behind.
The early success of Williams' Marketeer Company was fueled by these carts, though Williams was always looking to expand his potential market to focus on different areas.
It was Williams who likely first identified the potential benefits of carts for golfing and who debuted his first electric golf cart in 1951.
Did you know golf carts were invented around 1951 during the gas rationing period of World War II? The inventor, Merle Williams, used his knowledge of electric cars to develop the first prototype of its kind. pic.twitter.com/I6MXK59StZ

— Caliber Collision (@CaliberAutoBody) February 27, 2019

Though other golf carts had been available prior to this model, Williams had built his vehicles with the golf course in mind.
The cart was powerful enough to move a few people but not enough to tear up the fairways or turf on a golf course.
And the control took his simple buggie designs from earlier and streamlined them even further to make one of the easiest-to control vehicles on the market.
These early carts were interesting because their basic operation and design is still being used years after their invention.
For example, many early golf carts ran on 36-volt batteries, a fact that is true even now.
However, many utilized a three-wheel design that was eventually phased out after the 1970s.
This style of cart used what was known as tiller steering, which was a triangular bar with rounded edges.
More traditional steering wheels were later implemented on most golf cart models.
The Rise of Competitors
While Williams early jump start on the market helped Marketeer become very successful early in his career, the quick and widespread popularity of his less-expensive and easier-to-control golf carts soon inspired many competitors.
Companies like Sears and Roebuck, as mentioned earlier, manufactured some carts but never in a major way – they mostly made them to compete a little with companies who focused specifically on these carts.
Later Sears stores would sell models produced by their former competitors, as they bowed out of production fairly early.
However, the early 1950s and 1960s saw the rise and fall of many golf cart manufacturers.
Some of these companies are still around today – EZ-GO started producing carts in 1954 and is the oldest still-existing golf cart manufacturer.
LEKTRO also started producing in the same year but is no longer in business.
In 1955, Cushman started producing golf carts of varying quality.
Check out this old ad featuring Mr. Hogan on this fancy 3-wheeled golf cart!
.
For more historical facts and stories about Ben Hogan, check out https://t.co/n7fYLvG02g
.#benhogangolf #benhogan #golfislife #golfcart #advertising #oldad #cushman @CushmanVehicles pic.twitter.com/iVJ9Q7uPo0

— Ben Hogan Golf (@BHGolfEquipment) November 28, 2019

And Club Car, another still-existing company, started in 1958.
Taylor-Dunn and Harley Davidson started making golf carts in 1961 and 1963, respectively, but have since focused on other projects.
Other companies who debuted golf cart models throughout this time included Melex (1971) and Yamaha (1979).
The carts produced by these companies were mostly pretty similar in design and execution – there wasn't a lot that separated them on a pure mechanical level.
However, that didn't stop them from running ads that showcased superior power and handling, while pointing out problems with their competitors' carts that made them less effective and beneficial for golf courses.
There were some differences, however, as many companies experimented heavily with design during this period.
For example, Harley Davidson created three- and four-wheel golf carts that came in both gas and electrical designs.
Tuttle, one of our first team members, is the proud owner of this vintage #HarleyDavidson electric #golf cart. Medford Mel tried working out a fair trade between
us but had no luck.#GolfHistory #Harley
— #Yancy pic.twitter.com/NYIcCAXgQE

— The Yancy Chronicles (@TeamYancy) June 10, 2019

These carts are now considered classic collectibles and are among the most popular "old-school" models.
Harley did not stay in the business for an extended period, eventually selling their production to American Machine and Foundry.
This company later sold their production to Columbia Par Car.
Anybody who can find one of these carts is likely to either pay a lot for it or may make good money selling it.
Since this time, many of these competitors and companies have gone out of business or have been purchased by other companies.
Later on, we'll discuss how these small and sometimes family-run businesses became more corporate after they were purchased and taken over by larger companies.
For now, though, it is a good idea to take a look at gasoline carts and how they changed the market and made it even more competitive among these many different companies.
The Implementation of Gasoline
Gasoline-powered golf carts have never quite had the same level of popularity of electrical models.
Though they do provide some advantages – such as more power and easier control – they are often considered luxury models because they cost more to produce and maintain.
As a result, most manufacturers did not touch the gasoline market for a long time.
Most couldn't figure out how to make the gasoline engine small enough for a cart and inexpensive enough for mass production.
However, manufacturer Jato changed this when they debuted the first known gasoline-powered golf cart in 1957.
This cart was called "The Walker Executive" and was marketed and designed as a higher-end golf cart for serious golfers.
As designed by namesake Max Walker, the executive looked a lot like a Vespa in the front, which helped to produce a more stylish and high-quality look.
This design also helped to cut down on wind resistance to make the gasoline engine more fuel-efficient.
Marketing not only focused on the extra power of this cart but the advantage of never having to charge up a battery.
Many golfers had run out of juice while on a golf course with a battery-powered cart and had to face the embarrassment of walking back to the club house to get the cart moved and charged.
Though most golf cart batteries were strong enough for multiple 18-hole trips, there was a chance that it might not get charged soon enough or long enough and cause a golfer to get left with a non-operative golf cart.
Jato was smart enough to realize that there were many golfers who would pay extra to rent a gas-powered golf cart, one that wouldn't run out of power while on the cart.
As long as their was gas in the engine, these carts could run.
And their marketing heavily highlighted how much easier it was to fill up a gas tank than it was to wait hours – or even a day – for a battery to charge up.
Many golf courses heeded this call and started buying gas-powered Walker Executives to rent to higher-end golfers.
The basic design of the cart was pretty similar to that of other models. It could carry two passengers and two golf bags with ease.
It also had a roof that helped to prevent weather-related problems from impacting golfers' enjoyment of the sport.
However, it still utilized a three-wheel design, which at the same was considered more efficient and stylish.
Eventually, four wheels would become standard in golf carts because they were safer and much less likely to tip over than three-wheel models.
And while Jato did not emerge as a major golf cart manufacturer, their innovations into gas-powered carts helped to inspire other companies to take up the mantel.
Without Max Walker and his Walker Executive, the modern gas-powered golf cart would not exist.
And while these models are still not as popular as electrical options, there are those who still prefer them because they like the extra power and the ease of filling up the gas-powered engine.
#cushman 1972 Vintage 4-Wheel gas Cushman golf cart https://t.co/kpntficG64 please retweet pic.twitter.com/xmWPK4S0Go

— edward johnson (@tractorman1922) September 15, 2016

This innovation was far from the last that would be implemented over the years.
Other Changes That Have Transformed the Market
The innovation of gasoline and a four-wheel standard have both helped to change the golf cart market in many ways.
Gasoline helped create a higher-end style of carts that appealed to those willing to spend a little extra money.
And four-wheel carts helped to manage the glut of accidents that were occurring at the time.
Three-wheel vehicles have a much higher tendency to tip over at the front and were phased out of operation throughout the 1970s and 1980s and are almost unheard of these days.
However, many manufacturers also saw the potential appeal of golf carts used off the course.
Remember – the first electrical cart models produced by the first cart manufacturer were designed for transportation in this way.
However, the increasing speeds of modern highways and many updated vehicles made it more difficult for carts to be used on roads.
Many laws were passed that made this type of transportation more difficult.
To meet this need, many golf cart manufacturers started producing road-ready models that were designed to hit the exacting standards set by state and federal governments.
The first off-course model manufactured was by Club Car in 1979.
Look how far the Club Car Carryall line has come since 1979. Happy 60th Anniversary Club Car! You can build your own Carryall Utility vehicle today online. #carryall #clubcar60 https://t.co/Bm8eFdjGRO pic.twitter.com/fwHs7xR1CL

— Club Car (@clubcar) April 13, 2018

This manufacturer is known to take risks with innovations and was particularly prone to this act during the 70s and 80s.
They took their existing standard cart model and added a rear cargo box – in this way, it could be used off golf courses but not on many roads.
Instead, it was designed more for use at home or on large pieces of property – hunters often used them to transport bait and other items to and from their hunting areas.
#Black #Roadster #Vintage #Golf #Cart #Street #Buggie like new!: 1979 Club Car condition: excellentfuel:… https://t.co/hpRVBCJ6R1 pic.twitter.com/KTnGRPSTmF

— UsedCarsFeed (@menadesk) March 4, 2017

For several years, this model was the standard for off-course golf carts and was either copied by other manufacturers or used as a basic design for other carts.
However, Yamaha took a big step in 1986 by creating what was known as a Neighborhood Electrical Vehicle or NEV.
This was a cart for the road and utilized many upgrades that made it safer.
For example, it had a more powerful engine that was capable of reaching speeds that made it a low-speed vehicle.
At this point, golf carts can go on many roads, specifically those designated by the state or by local officials.
This NEV also included a windshield, lights for brakes and headlights, stronger brakes, power steering, and more.
All of these upgrades made the NEV a popular choice for many people because they could ride it on a handful of roads and save themselves money.
For example, an owner could take an electric-powered NEV up to the grocery store and back in their hometown without having to spend gas money.
In ages of gasoline crises and increasing fuel prices, this benefit was one that appealed to many people.
Ever since the debut of the first NEV, other golf cart companies have released models that serve a similar purpose.
And as state and local governments pass golf-cart-friendly laws, more and more areas are buying golf carts.
This surge in popularity was a big part of the massive golf-cart-manufacturer buyout of the 1990s.
During this time, larger corporations started buying many smaller manufacturers.
For example, Ingersoll Rand purchased Club Car and Textron Inc. now owns EZ-GO and Cushman.
Those manufacturers who were not bought out either went out of business or focused on regional manufacture.
As a result, the once small and specialized carting industry has become almost international.
And while the days of regional competition are sadly gone, there has been some good out of this major buyout.
With a larger financial base from which to draw, golf cart manufacturers can now produce more models and market them in new ways.
It is partially this buyout, for example, that has led to the increase of golf cart communities over the years.
These unique areas are centered heavily on golf cart use and help fuel the market for these vehicles in ways that many manufacturers likely never expected.
The Rise of Golf Cart Communities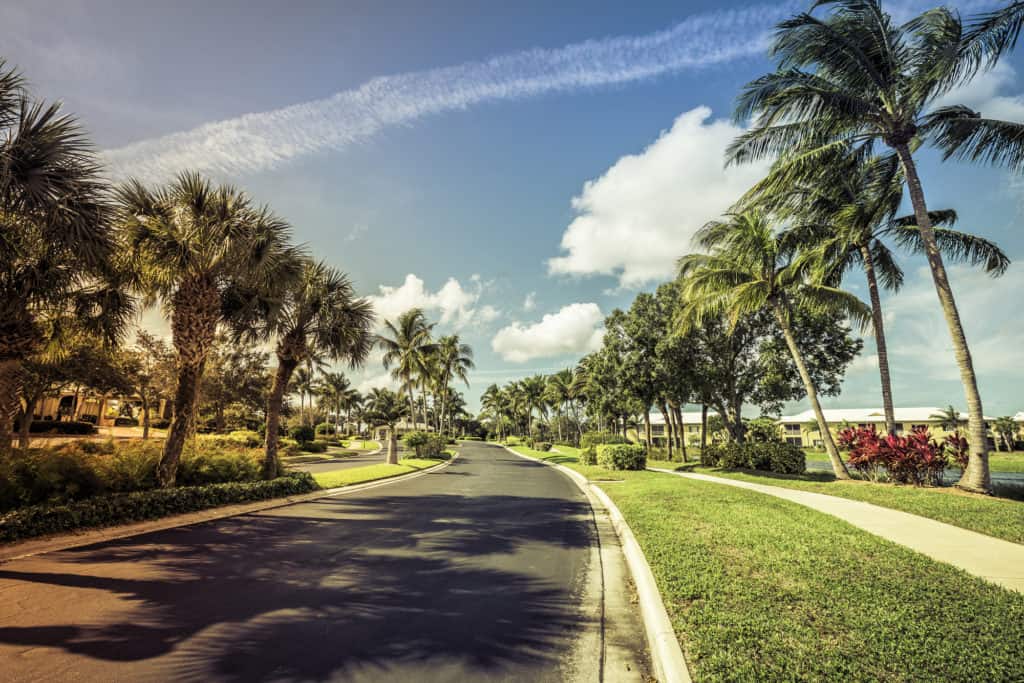 Golf cart communities are unique towns or living areas that utilize golf cart paths to link them together.
For example, Peachtree City, Georgia is well known for having many golf cart paths and is one of the earliest of golf cart communities.
Even children as young as 12 years old can operate a golf cart in these communities, when accompanied by an adult.
And children over the age of 15 with a valid learner permit can ride golf carts on their own without running into legal troubles.
What is interesting about this community is that it is designed specifically for golf cart use.
Though there are roads where golf carts are not used, the paths that allow golf cart operation are often faster and more efficient than many of the previously laid roads!
As a result, many people stick heavily to golf carts and drive them just about everywhere.
The high schools in this city have student golf cart parking areas and paths that allow students to come to class on carts before they get a car.
And Peachtree City is far from the only area that allows golf carts to be used in this way.
For example, many retirement communities often utilize a large number of golf trails to create a more relaxed and safe environment for their residents.
For example, the Villages in Florida has over 100 miles of golf cart trails and even allows most golf carts on streets.
The thousands of residents in this area rely very heavily on golf carts and some almost never ride cars or trucks at all.
Beyond retirement communities, there are also many restricted areas that prefer golf cart use over automotive operation.
For example, many habitable islands utilize golf carts instead of motorized vehicles because they are less destructive, inexpensive, and don't cause a lot of pollution.
Island transportation like this is very common in many resorts, as well, because motorized vehicles would disrupt the peace that many seek when they visit these communities.
As more states either relax their golf cart laws or write newer ones, there's a good chance that these types of communities may be more popular.
Many states, for example, restrict golf cart use on their roads but may allow local communities – and even counties – to make the choice on whether or not golf carts can be used on their roads.
As a result, it is possible that golf cart use could become a much more popular activity in many communities across the nation.
The Newest and Most Interesting Golf Carts Available Today
Modern golf cart manufacturers are consistently looking for fun ways to update their carts.
Though minor changes in engine power, control methods, and much more have all been implemented over the years – and are far too numerous to list here – there are a few interesting new innovations that may capture the imagination of many people and get them interested in golf carts for the first time.
For example, the SoloRider has made it easier for people with disabilities to use golf carts and stay active.
Find out how the #SoloRider golf cart allows handicap individuals to golf from their seat on @9and10News at 6 pic.twitter.com/FbVviM206Y

— Caroline Powers (@CPowersTV) June 1, 2015

It utilizes simple swivel seats and allows golfers to stand up and support themselves while they swing.
And it can be driven by a single person, which helps to make it easier for those who want to get out on the course by making it easier for them to work around their disabilities and limitations.
These types of adaptive golf carts are contrasted by the extreme golf cart, which is designed to be more powerful.
They have larger axles for faster speeds and an engine that is comparable to a motor vehicle.
Often known as a Side by Side vehicle, these units also utilize suspension upgrades, various types of safety gear, and more to make them useful for riding on the road.
Golf cart communities may or may not allow their use, so keep that in mind before trying one out in your area.
Beyond these changes, many golf carts are now utilizing alternative power methods.
For example, a solar-powered cart was recently tested to drive over 105 miles on a single charge, making it a potentially very efficient option for golf courses and cart owners.
And standing carts may also be available in the future to provide an easier-to-control and safer one-person driving experience.