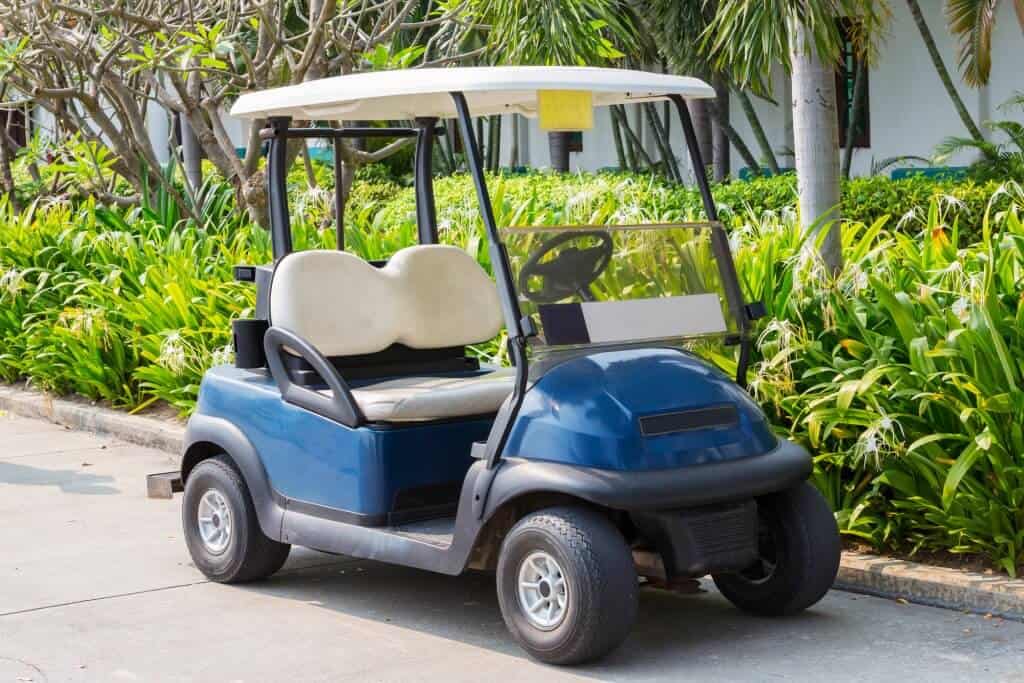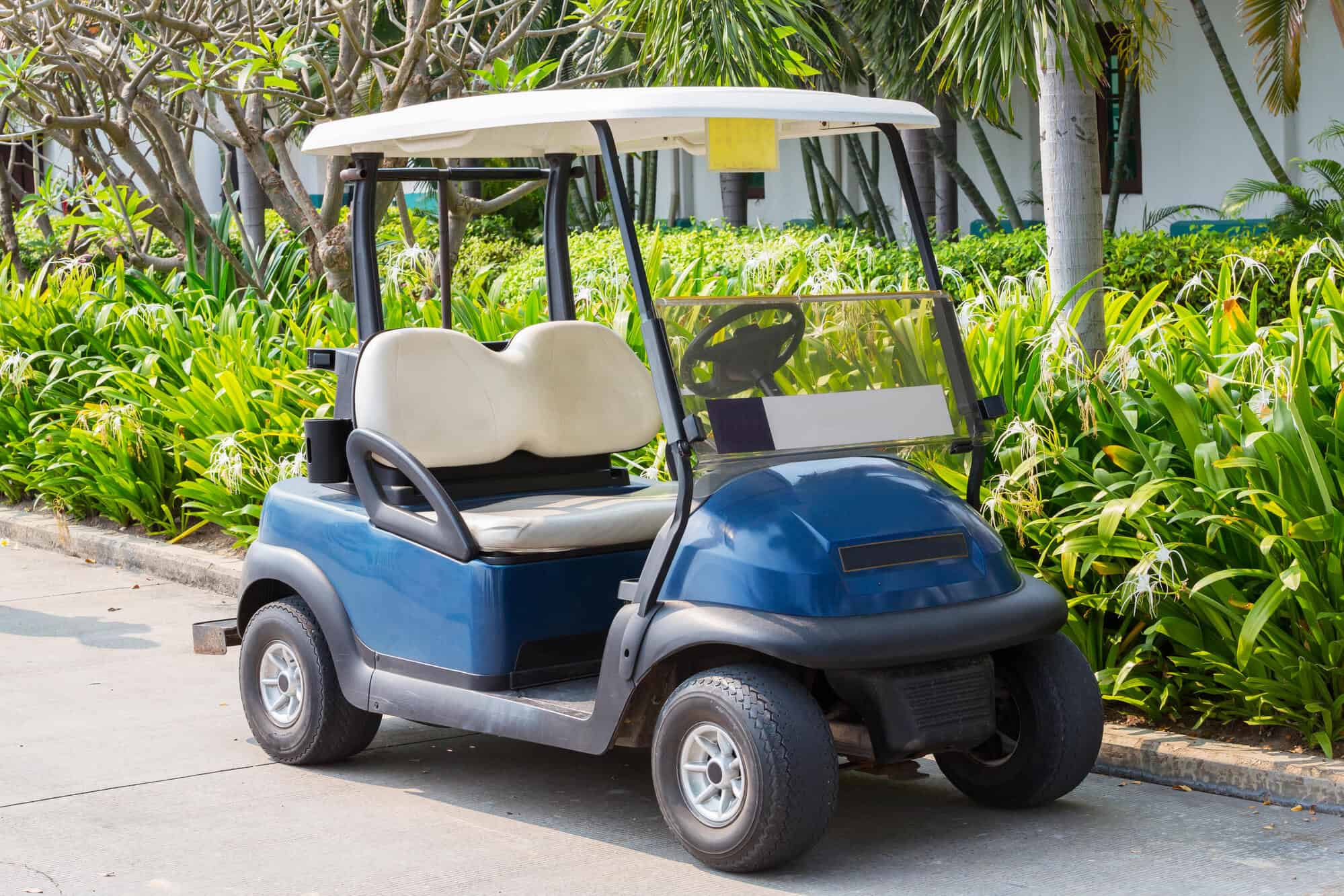 Golf carts provide a variety of unique benefits that go beyond the golf range. For example, you can use a cart to move across a large piece of property quickly and efficiently. ou can also use one to have fun with your friends or even take one to a golf course if they allow it.
However, golf cart prices vary wildly depending on a variety of factors.
Price ranges will vary when you determine how much a golf cart cost. There are a variety of crucial elements to consider whenever you buy one.
For example, you can expect price ranges for the following models:
New Carts – $4,000 – 15,000
Used Carts – $2,000 – 5,000
Street-Legal Carts – $5,000 – 6,000
Work Needed Models – Under $2,000
High-End Models – $6,000 – 15,000
As you can see, there is a wide range of prices available when buying a golf cart. For example, you might be able to find a model as low as $1,000 and one that tops $15,000. This variance in price ranges is due to a variety of different elements.
Factors That Influence Golf Cart Prices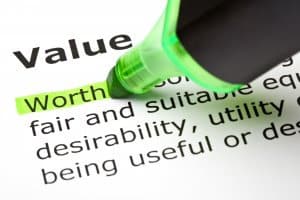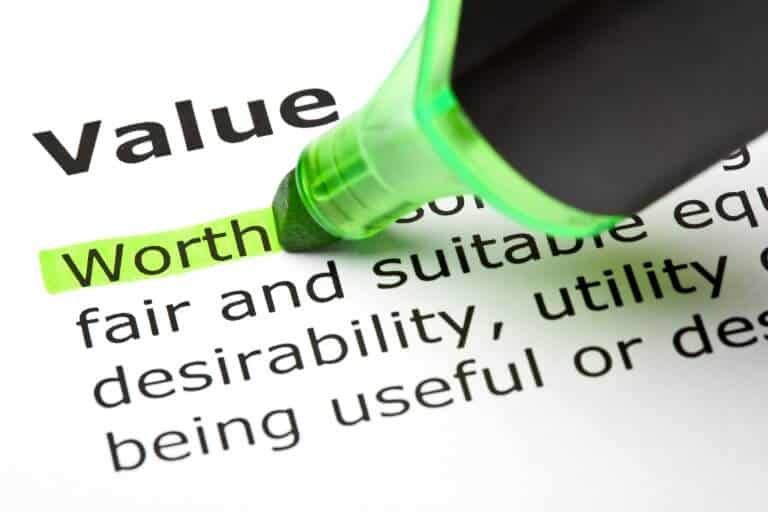 A wide range of different factors influences new and used golf cart prices. In many ways, buying a cart is a lot like buying a car.
The year, extra options, accessory, model, warranties, and the manufacturer who produced the cart all affect how much you'll pay. The type of engine – including gas or electric options – also affects how much you're likely to spend.
So let's take a look at a few of these elements to understand better what to expect when you go shopping for golf carts.
Each of these sections will highlight different aspects of golf cart pricing and give you a better insight into why they affect your price. Later on, we'll take a look at the diverse range of prices you can anticipate when you shop for golf carts.
Engine Type
When you buy golf carts, you can choose from electric or gasoline engines.
Each type has its advantages and disadvantages. For example, gasoline engines typically produce more power – often several horsepower levels more than electric carts – and make a great choice if you want to use your vehicle for more off-roading tasks, such as taking care of your deer blinds or feeding animals.
However, electric golf carts don't produce any pollution – which gas carts do – and don't require regular gasoline fill-ups for power. And since there are fewer moving parts on an electric engine, these carts typically run a bit longer.
Frankly, the electric golf cart has become the industry standard over the last few years, and gasoline carts have become rare.
Therefore, the abundance of electric carts – and their relatively inexpensive nature – typically make them less expensive than gasoline models.
Expect savings of hundreds or even up to a thousand dollars when buying an electric model. The extra cost for a gas model might be worth it, though, if you are interested in a cart that has a lot of power to move you from place to place.
Model Year
Although the model year of a golf cart doesn't matter as much as it does for an automobile, newer carts will still be more expensive than older ones.
For example, you might find a 2012 Yamaha cart for $5,000 but also spot one from 2014 that costs as much as $7,000. This price difference is due to a variety of factors, though, and isn't just based on the model year.
For example, the wear on a cart is often more important than the model year.
A 2012 EZ-Go parked for six months out of the year may have less wear than a 2015 EZ-Go that was used year round. Dealers will inspect carts before they sell them and decide on a price that is fair for their year model and the quality of the vehicle. You might even find an older cart is worth more than a newer model in some circumstances.
The type of cart also profoundly affects the price. For example, a 2012 Yamaha Drive2 with minimal upgrades and accessories will be less than a 2012 Yamaha Drive2 that has more upgrades and accessories. This point will be discussed in more depth below. Just think of this situation like you would when car shopping: the more advanced the cart, the higher the price.
Accessories Available
Accessories and upgrades are two of the most significant factors that influence golf cart prices.
For example, battery chargers aren't always available from lower-end electric models, which makes carts that have them worth more money. The type of charter you get will affect the price, too, as some are automatic – which means they turn off after hitting full charge – while others are not automatic.
The quality of your tires also matters when buying golf carts, as many may have weaker or less sturdy varieties.
Thankfully, you can upgrade tires, as necessary, to make them stronger. Other significant upgrades include changing out the engine, tweaking the steering controls, and adjusting the brake power. These options help make your cart worth more money.
Other accessories, such as cart heaters, cart covers for winter weather, cup holders, and more all influence how much your cart will cost.
Expect upgrades like seatbelts ($100 per pair), individual paint jobs ($200 or more), three-sided enclosures ($100 to $300), headlights and taillights ($100 to $200), and alloy wheels ($500 to $600) to nickel and dime your car price up higher than anticipated.
And if you buy a gasoline vehicle, you can expect items such as oil filters, air filters, engine belts, fuel pumps, starters, and more to affect the cost of your cart. These elements are just one more reason why gasoline golf carts are more expensive than electric ones. However, these models typically last a bit longer than electric ones, which helps to make them worth it for many.
Warranty Quality
Not every golf cart you purchase will come with a warranty, though most manufacturers provide at least some options. The value of your warranty will affect how much your cart costs.
For example, a five-year warranty will be worth less than a 10-year warranty and will affect your cost less. However, the exact impact of the warranty will vary depending on the cart.
For example, most warranties will add no more than a few hundred dollars to the cost of the average golf cart. And some manufacturers may not even charge extra for a higher-quality warranty.
This factor all depends on factors such as the quality of the vehicle and how likely you are to use the warranty. Most manufacturers who don't charge for warranties typically expect that you'll never use it before it expires.
Other Extras That Add to the Price
The extras that you add to a golf cart can really add up and boost the price even higher than expected.
Thankfully, you don't have to get any of these extras if you don't want them. However, they can improve the quality of your cart and make it safer and more fun to drive. Just a few items you can add include:
New Paint Jobs – Over $200 or more
Improved Alloy Wheels – $500 – 600
Three-Sided Safety Enclosures – $100 – 300
DVD Players and Radios – $100 – 200
Kid-Friendly Seating – $200 – 300
Seatbelts – $100 or so per pair
Price Range of Golf Carts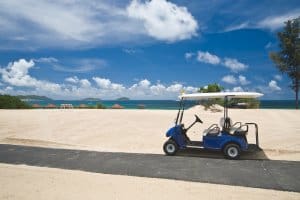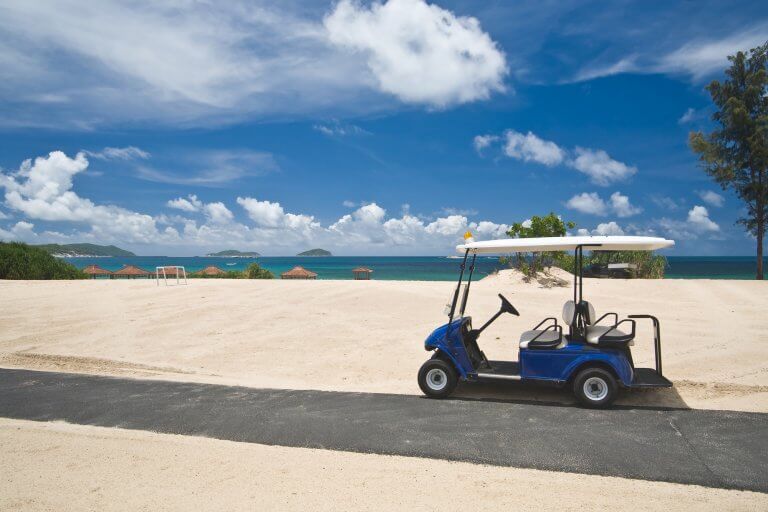 Now that you know the factors that influence golf cart pricing, you should take a look at the various price ranges for models in your area.
Typically, golf carts fall into three groups: low-priced carts, mid-priced carts, and high-priced carts.
As the price increases – even within a specific range – the value of the vehicle rises, and you'll get more accessories with your purchase.
Before diving into these ranges, let's say that you can expect to pay anywhere from $2,000 all the way up to $15,000 between these three different pricing levels.
That's quite a broad array of options, so make sure that you pick one that is right for your budget. Don't ignore lower-priced models, either. Many people will do just fine with these choices, particularly those who don't want a luxury model.
Low-Priced Golf Carts
If you want to buy a used golf cart, you can typically find them for about $2,000 to $5,000 or so.
The price range here will vary depending on a multitude of factors. For example, the year of a cart and the quality of its build profoundly affect the price.
However, other factors – such as if the model has been discontinued – may also affect how much you pay. Discontinued carts may cost more because they become increasingly rare as time passes.
As for new carts, you can expect to spend about $5,000 to $7,000 for lower-priced carts.
These carts will typically have two seats, a few simple accessories, but not a whole lot more than that. Don't expect multiple large cup holders, headlights, taillights, or a lot of engine power from these models. People just starting with golf carts may appreciate this lower price range.
You can also purchase one of these models if you don't mind adding a few upgrades to your cart on your own.
For example, if you have some mechanical skill and want to add a new engine or updates to your seat, you can add them and save yourself a little bit of money on installation cost. This option works best for those with a bit of extra time and energy for this process.
Mid-Priced Golf Carts
By the time you're spending $7,000 to $10,000 on a golf cart, you're investing in a vehicle that you'll own for 10 or more years.
The strength and durability of your cart will go up considerably, as many utilize higher-quality materials in their design. Others use stronger wheels, more reliable engines, and a variety of other amenities to make your cart worth the price.
You can expect a wide range of accessories on these types of carts.
For example, you may get off-road tires, high-quality cart heaters, chargers that keep your vehicle running well, included covers for your cart, umbrella stands, golf bag holders, and much more. Most people serious about a great golf cart need not pay over $10,000 because they'll get a model that works well for their needs.
And when buying one, anticipate a model that you can take on a golf course or off-road on your hunting property.
You can also use these carts to go up and down pretty steep hills when doing difficult yard work. Many models include storage areas where you can place yard work tools, such as hedge clippers and weed whackers, helping to minimize the strain of this type of work.
High-Priced Models
Those who are willing to spend between $10,000 to $15,000 on a golf cart will get an incredible model that will fill all of their possible golf cart needs.
Simply put, you'll have a cart with plenty of storage, just about all of the accessories you could want, and the kind of power that makes it a useful outdoor vehicle for just about any situation.
For example, a cart in this range could easily haul a deer or other pieces of hunting game without breaking much of a sweat.
Most of these models will have all-condition tires that can handle just about any driving scenario and a multitude of unique tweaks and twists that make them an incredible choice if you can afford one at this cost range.
Is the upgrade to this type of cart worth it for the average person? In most cases, probably not.
You can likely get a vehicle in the mid-tier range that suits your needs just as well as those at this price level. However, those who have a little bit more money to spend will get a level of luxury and power that put them over the edge for golf cart models.
10 Golf Cart Pricing Examples
The following reviews will highlight 10 different golf carts and examine how various features affect their pricing. These models were chosen at random, and we are not affiliated with any manufacturers or dealers linked within these reviews.
Yamaha Drive 2
This new Yamaha cart is available for as much as $7,200 or as low as $6,600 or so. The price all varies depending on where you buy the vehicle, as some dealers will provide better deals than others. The low-price range of this cart means that you aren't going to get a lot of bells and whistles. Thankfully, most models do come with a windshield to protect you from impact and a two-seat design. However, the subtle design of this cart is a perfect example of what to expect when you don't pay much for your vehicle.
Yamaha Drive
The first run of Yamaha Drive carts are now discontinued and getting harder to find. However, you can still see them for as low as $4,000, which makes them a good choice for those who don't have a lot of money. The fold-down rear seat is one of the nicest features of this cart, as is the cup holder option. Again, don't expect much from this low-key model, but consider one if you don't have a lot of extra money to spend.
XRT800
This simple Club Car cart is available for just under $6,200, making it a good budget model. Club Car still produces gasoline and electric models, and the difference in power is significant. The electric model puts out 13 horsepower at its peak power while the gas produces 14 continuous horsepower. Both have dual-rear-wheel brakes and a parking brake that keep your cart safe from rolling away. With a payload capacity of 300 pounds, you should be able to haul a variety of goods quite easily with this inexpensive and no-frills model.
Onward 2 Passenger
This cart from Club Car costs $7,599 and is a high-quality vehicle. Accessories including as SportDrive steering column, independent A-arms for suspension, hydraulic shots, and Track Bar rear suspension options. The price here is affected by the trustworthy nature of Club Car as a manufacturer, accessories such as windshields, overhead storage systems, rear-view mirrors, coolers, bottle holders, golf ball washers, outer enclosures, bag covers, brush guards, grill accents, and battery care kits.
GEM e2
This street-legal vehicle, available at just under $9,800, provides a multitude of benefits. It is fully-enclosed, meaning that you can drive just about anywhere. This feature, though, does add considerably to its price and take it outside the range of some buyers. Other features that influence its price include 43-inches of leg room, three-point seatbelts, LED turn signals, a backup camera, and automotive glass windshield, and a Public Safety Package that adds a lightbar, windshield washer, and stereo to take the price up to just over $12,000.
GEM eL XD
Those who want a more expensive cart may enjoy the Gem el XD. With a 1,400-pound payload capacity, this cart is designed for heavy-duty hauling and other types of serious work. You can install a carrier and bed, which adds hundreds of dollars to the $13,800 price tag. The price is also affected by the street-legal status of the cart, accessories such as ladder racks and tool chests, a backup camera, LED turn signals, tilt steering, a heater, a windshield defroster, and much more.
Cushman Shuttle
The 2019 edition of this high-quality Cushman cart is available for around $6,500 to $7,000. As always with this price range, you aren't going to get a lot of amenities. However, a few extra features help to drive the price of this model above those of the Yamaha choices. For example, you get headlights, taillights, brake lights, a horn, a useful 80-inch top, and a rear seat that flips down. You also get a two-year warranty for any manufacturer defects, which makes this a surprisingly affordable cart.
Cushman Hauler 800X
The 2018 model of this cart line shows just how vital accessories are when deciding on cart prices. For example, while this model is one year older than the previous Cushman cart, it costs nearly $11,000. This price increases thanks to the handsome patriot blue color, brand new batteries, a poly-molded utility box, an enclosed cab, lockable doors, brush guards, and other amenities.
EZ-Go Valor
As a low-priced EZ-Go model, the 2019 Valor showcases much of what makes this company attractive for buyers. For a price just under $6,600, you get access to 10-inch steel wheels, K500 tires, a floor-mounted horn, a flipping rear seat, headlights, taillights, and a two-inch lifts kits. While not exactly luxurious, this cart showcases how nice even a low-priced cart may be in the hands of a good manufacturer.
EZ-Go RXV
At just $6,200, this EZ-Go model from 2017 still includes brake lights, turn signals, horns, sturdy 10-inch wheels, and more. However, it lacks several of the features common the 2019 Valor, which is why – combined with its older age – it costs a bit less more than that model. Simple factors like these often profoundly influence how much you'll pay for a cart.
Where to Find Great Golf Carts
You can purchase golf carts from a variety of different sources.
For example, you can go online directly to the manufacturer and make a purchase. Not every manufacturer allows this option, though, so make sure to research your choices before making a purchase. Thankfully, manufacturer websites typically do connect you with local dealers, which makes buying a lot easier.
If you want a new cart, you should invest in one from a real dealer and not from a private vendor.
Though you may spend more with a dealer, you'll get a warranty for your cart that can save you money if it breaks down. Just as importantly, dealers also inspect each vehicle that they sell to ensure that it is in great shape. Most private dealers won't provide this option, which often causes you to end up with a lemon.
Those who do want to buy a cheaper used model from a private seller can utilize a variety of resources.
Local newspaper listings often showcase a large number of cart models. And sites such as Craigslist, Facebook, ebay, community bulletin boards, and more often have golf carts available for sale. Buyers beware, though, as these vehicles typically sell "as is" on these sites. Make sure to check the price on Golf Cart Blue Book to ensure you aren't paying too much for your cart.
Tips for Buying Golf Carts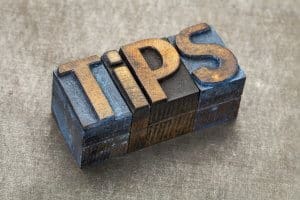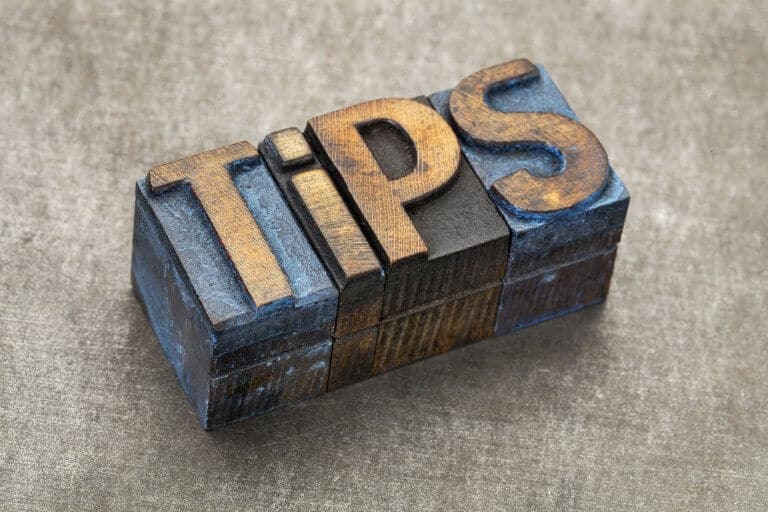 If you are interested one of the golf carts on this list – or any other model – you need to make sure you shop properly to avoid making any buying mistakes.
Many people don't take this process seriously enough and end up buying a cart that is not worth their time or which requires a lot of repairs or tweaks. Thankfully, several tips can help to make this process easier and more efficient for your golf cart buying needs.
These tips cover aspects as diverse as knowing what elements to inspect on your cart before a purchase, the types of accessories that you should consider before buying a vehicle, and the best manufacturers of golf carts on the market today.
This information will help you better understand your options and make purchasing a high-quality golf cart much easier for you.
Don't Neglect an Inspection
The first thing you need to do when you start shopping for golf carts is to inspect each model that interests you. The following checklist will help you check your golf cart with skill and detail:
Inspect the engine to spot any problems, such as frayed wires
Check the tires for breaks or leaks
Look for any issues with the accessories, such as a cracked cup holder
Spot any breaks in the top that could cause leaks
If you don't feel comfortable performing this inspection yourself, ask the dealer to show you the cart. Remember, though, that they are likely to skip over problems that could affect your purchasing decision. So pay careful attention during the inspection.
Accessories to Seek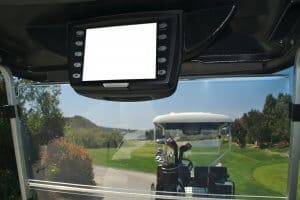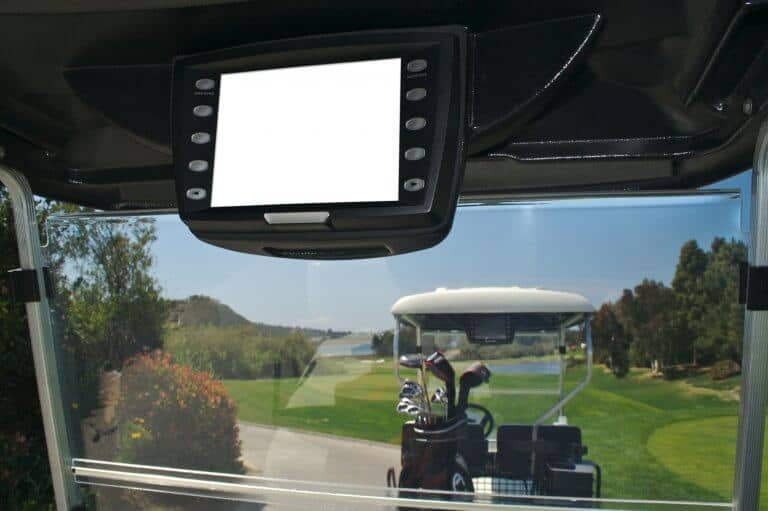 The accessories matter on your golf cart and affect how much you'll pay. The following are a few of the most common accessories that you can consider for your cart and include:
Automatic battery chargers compatible with your cart
Cart covers to keep your cart safe from bad weather
Multiple cup holders for you and other riders
Bag holders to keep your golfing simple
Tire covers to avoid wear and tear in rougher conditions
Umbrella holders for bad weather situations
Engine heaters for inclement weather conditions
Cart heaters for snow or colder temperatures
You don't necessarily need to seek out each of these accessories to get a high-quality cart. Instead, you should try to find ones that suit your needs and mix and match to ensure you don't pay too much money.
Gas or Electric Options
At this point, you must also decide if you want to buy an electric or gas model. Many people will tell you to buy an electric model instead of a gasoline one. Electric models are cheaper, easier to maintain, and require no expensive gasoline or oil. However, gasoline models do have benefits, too, including:
More power for tougher terrain
No charging "downtime" between uses
Street-ready design options
Unfortunately, gas carts are also noisy and dirty when compares to electric models. And while electric carts struggle on hilly terrain and take hours to charge, they won't pollute like gas models. The final choice is yours but be prepared to pay much more for a gasoline model.
Best Golf Cart Companies
One of the most important aspects of golf cart shopping is finding a manufacturer that you can trust. The following companies are among the best providers of golf carts on the market and should give you access to high-quality vehicles that you can trust and which will last you for years to come.
Yamaha
Yamaha is one of the most trusted golf cart manufacturers on the market. This company produces a broad range of off-road vehicles, such as four-wheeler models, and have expanded to golf carts in recent years to create a unique twist on these vehicles that make them worth your choice.
A golf cart from Yamaha is typically highlighted by a durable design, a simple exterior look, and a multitude of accessories. Yamaha price ranges vary from the lowest end to the top, though they often charge a little bit less than many of their competitors.
EZ-Go
EZ-Go produces some of the best mid-priced golf carts available. They focus on creating powerful carts that work in a variety of situations and aren't as concerned with luxury or accessories. That doesn't mean, of course, that these carts lack class or style. You still have plenty of look and operation options to choose from when buying one of these models.
Beyond these benefits, EZ-Go produces electrical models that typically have faster charging times and a simpler design that minimizes a steep learning curve. Try out EZ-Go if you're interested in a brand that produces excellent carts that you can start driving right away without any fuss or difficulty.
Gem
Gem is different from EZ-Go – which focuses on simpler carts – or Yamaha – which is balanced with its cart options – because they provide more luxury-based cart designs. While there are lower-priced models available from Gem, most of their carts are designed for high-price levels.
For example, you can expect unique style designs, more comfortable seats, higher-quality accessories, and much more with these carts. You can also expect a higher price when buying from Gem. However, the extra cost may be worth it for those who want a luxury cart for their off-road needs.
Should You Buy From a Dealer or Private Party?
Golf cart dealers typically have a broader range of carts and can usually cut you a better deal than private individuals. These people are generally somebody who is trying to get rid of a vehicle and wants to make sure that they get a fair price. And they do not need to follow the price recommendations set forth by cart manufacturers, so they can set whatever wild price they want for their cart.
Even worse, they are also less likely to perform various repairs and reconditioning techniques that you see from dealers. Frustratingly, you may notice that these individuals are charging prices similar to dealers or even higher. These facts may lead you to believe that a dealer is always a better choice than a private individual. However, that isn't always the case. Buying from a private individual is a good idea if you:
Find a good deal on the cart of your dreams
Know the seller and trust them
Inspect the cart and it works well
Don't have a lot of money to spend on a cart
Want to help out a friend who is struggling with money
Private sellers are also a good idea if you have poor credit and plan on buying a cart with cash. Most cart dealers will check your credit before making a sale and may turn you down if it is too low. This fact is true even if you are buying with cash.
That said, I typically suggest finding a dealer to get the best deal. Try to find a dealer who:
Features transparent pricing models
Will adjust prices as needed
Lets you take multiple carts for a test drive
Inspires trust in multiple buyers
Works with you to find a decent and fair repayment schedule
How to Determine the Value of a Golf Cart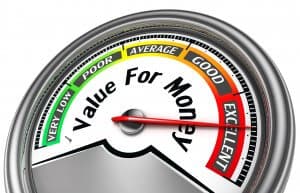 When you go shopping for a cart and are trying to find one that suits your needs, there are a few steps you can take to ensure you are getting a good deal. These simple tips are designed to give you the inside scoop on the design of the cart and to make your decision easier. Essentially, they will break down each aspect above and show you how to figure them out while in a cart lot.
Start By Checking the Age
Talk to the dealer about how old the cart is before you make a purchase. There are several ways you can check this aspect of your cart. For example, you can check the manual and read up on when it was manufactured. If you have no manual, you can check underneath of the hood to read the information near the engine or along the hood.
Typically, you'll find manufacturing date somewhere in this area. One issue you might run into when checking the engine for the age is if the engine has been replaced. A newer engine in an older cart may trick you into thinking the whole vehicle is a great deal. Always check for multiple production-year indicators to ensure you get a more detailed understanding.
As you can expect, the value of a cart is inversely proportional to its age. Every year, you can expect the price of a vehicle to drop by anywhere from $500 to $1,000. The exact drop will vary depending on how much the design changes between production years. If you find a cart that is 10-year old and is valued at over $5,000, you are probably getting ripped off.
Assess the Customization Quality
Ask the dealer about the customized elements and ask who added them to the cart. For example, a customized logo may add more value to the vehicle but only if the original company added it. You should also make sure that the customization expert is well respected in their field.
Beyond that, you also need to take a moment to test each of the features to see how well they work. If you find that the DVD player skips or that the radio can't pick up basic stations, you should probably pass on that cart and try to find another.
Take It For a Test Drive
Don't take the dealer's word for it when they say the cart's wheels are smooth and that the steering is reactive. They are going to try to up-sell the vehicle as much as possible, meaning you have to know how to look past their lingo. Taking it for a test drive will give you a feel for its operation.
If you find that the steering is a little stiff or that the wheels stutter a bit while you are driving, the value of the cart should be lower in your eyes. You may even be able to argue for a lower price by showcasing these issues and getting the dealer to agree to cut you a better deal.
Inspect the Overall Build
If you are suspicious about the price of a cart, take the time to examine every element of its design. Look at the exterior to see if there are any scuffs or broken spots. These scuffs should drive down the value of a cart and are important to notice before committing to a purchase.
You should also check the seats to make sure that they are correctly installed and that there is no damage to their surface. Chairs that are installed improperly will wobble in place and may fall out if you make a sudden turn. These issues indicate a poor-quality cart that should not be valued highly.
Why There is Such a Wide Range of Prices Between Similar Models
One thing that may drive you crazy when shopping for a cart is the price difference between models from similar years. For example, you may find a 2012 Yamaha 12-volt and 35-amp golf cart for $6,000 and another of the same type for $8,000. Strangely, they may feature many of the same features and amenities.
Typically, this price variance is due to the process of reconditioning. Many golf cart lot owners or private owners will take the time to perform this process to improve their cart. And when they do, the price of the vehicle is likely to go up, even between similar model years and types.
Reconditioned Golf Carts Complicate Things
When a golf cart owner takes the time to improve the appearance and build of their cart, they are reconditioning it. This process typically includes washing it, touching up its scratches, adding new paint, upgrading the brakes, putting on new tires, installing new cables and batteries, and changing the oil to ensure that it is clean and lubricates well.
All of these steps will make sure that the vehicle makes no rattling noises when it drives, improves its power, and even boosts its driving efficiency. Even better, it can enhance its outward appearance and make it a more handsome and attractive model. That said, a reconditioned vehicle may not have been put through all of these steps.
That's one reason why cart prices vary so heavily. For example, two carts of the same year may go through the reconditioning process at the same time. However, one vehicle is reconditioned only on its exterior problems and has very few repairs performed on its interior. The other car gets a full recondition and is practically a new cart.
In this scenario, the second cart is going to be priced higher than the first, even though both will have the same basic build, design, and features. That's because it has been worked on to improve its appearance and performance. Many of its parts will be newer, and it will ride a lot smoother than it did before it was reconditioned.
Golf Cart Price FAQ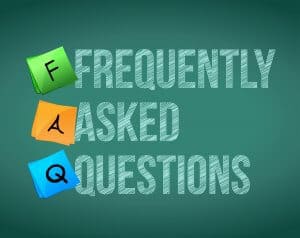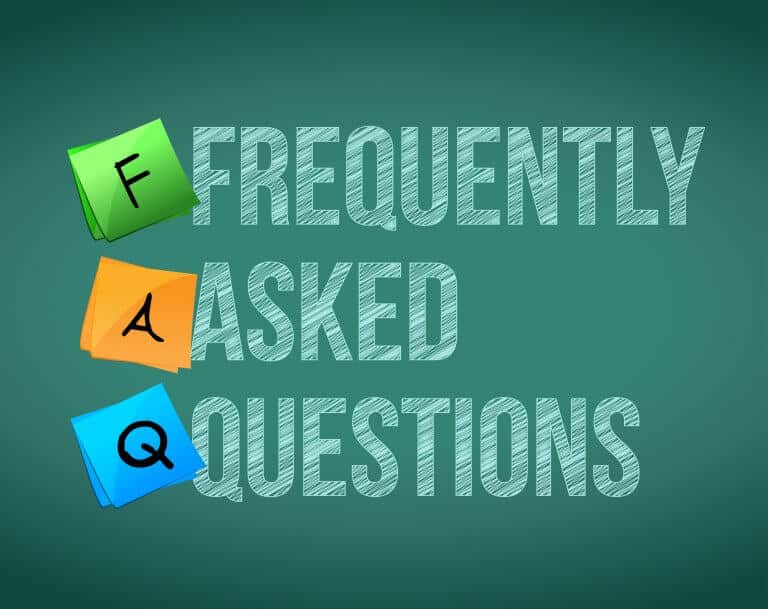 Q: Can I haggle on golf cart prices?
The effectiveness of price haggling will vary depending on the dealer whom you visit. Some dealers will knock a little money off the price of the cart if they think that they can make a deal with you. Others may be stricter and may be less willing to negotiate on cart price. Do a little research to find a dealer who works best for you.
There's no problem with giving haggling a try because you could save yourself a surprising amount of money if you take this chance. Don't think that you have to make a deal, though, just because you're talking to a dealer. You can always walk away if the price isn't right for you.
Q: Who sets the prices for golf carts?
Typically, the manufacturer of a golf cart will set an MSRP or manufacturer's suggested retail price for a cart. These prices are typically much higher than what a dealer will put up for a cart. The difference between the cost is always made up by the dealer: the manufacturer always gets the same cost for the car – always well below the MSRP – while the dealer gets the leftover money.
That's one reason why you might find a dealer asking for prices surprisingly lower than other dealers. These sellers, though, are going to make less money on a cart than those who charge closer to the MSRP. Typically, dealers in this situation are trying to get rid of stock to make room for newer models and merely want to break even or make a little money on their cart.
Q: Do I get my money back if my cart is recalled?
When a manufacturer recalls your golf cart, several different options affect your rebate. For example, if one element of your golf cart – such as the battery – is compromised, you typically won't get your purchase price back. Instead, you usually get a replacement for that part installed for free by the manufacturer to keep your cart operating.
However, some recalls may allow you to get your money back for the cart. For example, a golf cart that has severe safety issues may come with a full rebate that lets you invest in vehicles that aren't problematic. The full range of the recall will vary depending on the severity of the problem, so make sure to read every aspect to learn more about the issue.
Q: How should I priced used carts when trying to sell?
If you've used a golf cart for several years and want to sell it while it's still in good shape, pricing can be tricky. Start by looking at the Golf Cart Blue Book, as linked above, to get a feel for the top price of your cart. That price range is typically set for a vehicle that is in nearly perfect condition. As a result, you can usually expect to get less for your cart when trying to establish a price.
Be honest about the quality of your cart when selling it. If the battery isn't holding a charge as well or other problems limit its usefulness, decrease the price accordingly. The frustrating thing here is that you may end up paying less than what you did when buying the cart. However, getting some money out of a used vehicle is better than holding onto it until it breaks down completely.
Q: Are accessories worth the extra price?
People buying golf carts may balk at spending extra money on accessories that seem expensive. The value of the accessories will vary depending on your needs and your taste. For example, some people may use their golf cart during the fall or winter, which makes a golf cart heater a great investment. Those who live in warmer climates typically won't need one.
Other accessories, such as golf cart covers, are a great choice if you don't have a storage bin or garage for your cart and want to ensure that it doesn't get damaged. These covers typically snap down over the top of the vehicle and keep ice and extra moisture from coating the cart. Other items, such as taillights and headlights, are useful if you plan on using your cart near roads or during the night.
Q: What kind of battery does my cart use?
A: Golf cart batteries can influence the price of your cart in a variety of ways. For example, a 12-volt and 35-amp golf cart battery is going to cost a little bit less than a 12-volt and 120-amp battery. That's because the latter model provides more power for your vehicle.
That said, your cart probably doesn't need an incredibly powerful battery to run smoothly. In fact, most can probably get by with a 6-volt and 35-amp battery. However, carts that have more features may weigh more and will, therefore, need a more expensive battery with increased power.
Q: Does it comes with a battery charger?
A: When you buy a golf cart, the battery should come with a charger. If it doesn't, you are going to have to buy one separately. Unfortunately, this will add money to the cost of your cart. Thankfully, buying a cart bundled with a charger costs less than buying one separately.
If you need to buy a charger separately, make sure that you double-check the charge rate required for the battery. You should also make sure you find one that isn't too expensive. While you shouldn't be cheap when buying a charger, you can usually find a used one at a fair price.
Q: How new are the tires?
A: The tires and wheels of a golf cart shouldn't be ignored when you are making a purchase. For example, you should make sure that they aren't damaged or scuffed excessively. These small marks can cause the tires to operate poorly and can decrease the value of your cart.
Just as importantly, you need to make sure that your tires and wheels have been carefully balanced. If they aren't, they will wiggle around while you drive and can cause annoying complications. Test drive the cart to see if it drives unevenly or shakes.
Q: Are there any mechanical problems?
A: Golf carts can suffer from a few different mechanical problems. For example, gas-powered models may have issues with the motor, such as ignition problems, that make them not worth your time. However, there are also issues that can occur with an electric cart.
For example, you may find that the wires are frayed and no longer move electricity through your cart. Even worse, there could be issues with the transmission that make your vehicle struggle to turn. Always carefully inspect a cart before purchase to ensure there are no issues.
Q: What is the top speed of the cart?
A: The top rate of a golf cart will vary depending on the model which you purchase. Usually, they go no faster than 10-15 miles per hour or so. This speed should be more than suitable for a golfing situation. However, you can get faster golf carts for different uses.
For example, if you want to take your golf cart out on your property while hunting, you can remove the speed governor and increase its top velocity range. However, don't expect a cart ever to go faster than 20-25 miles per hour. Their power is too limited to get higher than that.
Q: When is a golf cart too much?
A: If you find a cart that costs over $20,000, the seller is probably charging too much for it. Even when a cart is brand new, it will rarely reach those kinds of prices. A seller may try to convince you that the cart is a vintage model or use similar language to try to convince you.
The idea of a vintage golf cart is more than a little bit silly. As mentioned before, the lifespan of a golf cart is rarely more than 20 years. If somebody is trying to sell you a running golf cart that they claim is over 20 years old, they probably also have a bridge in Brooklyn up for auction.
Q: Should I hold out for a warranty?
A: Don't expect to get a warranty when buying a used golf cart from a private seller. Most people aren't going to have the kind of money necessary for that kind of luxury. However, you should try to get one if you are buying a golf cart from a dealer.
Most dealers will provide a one-year or even a three-year warranty option for your cart. In some instances, you may be able to upgrade to a higher-quality one. Make sure to talk to the dealer about your options first to ensure that you get the best possible choice.
Q: Do accidents lower the cart price?
A: Accidents with golf carts are probably rare enough that yours won't have suffered from one. However, there is a chance that it may have tipped over or suffered from a collision in the past. For example, an accident involving another golf cart, even at low speeds, could cause severe exterior damage.
This type of damage is usually repaired, though, before the golf cart is put up for sale. And as it doesn't affect the way the cart drives, the price should remain at a stable level. That said, you should still take this fact into account before buying a cart and do some research on its history.
Q: How else can I use my golf cart?
A: The cost of a golf cart has to be weighed against how you plan to use it on your property or a golf course. For example, some people may rarely take their cart out golfing or for a ride. In this scenario, you probably want to buy a cart that is relatively cheap to avoid paying too much for it.
However, if you plan on using it regularly to explore your property or to hit the golf course, you should pay a little bit more to find one with extra features. And don't hesitate to find one that can fit several people. In this way, you can bring along even more friends and family members.
Q: What are the best brands to consider?
A: Three brands of golf courts are particularly popular right now: Club Car, EZ-GO, and Yamaha. These brand options offer slightly different looks and feels for their models. The differences, however, are usually quite minor.
For example, Yamaha typically focuses on creating durable and reliable builds while EZ-GO makes carts that are simple to understand very quickly. Whatever brand you choose, these three are among the best and will usually provide you with a high-quality choice.
Q: What storage needs are required for a golf cart?
A: A good golf cart needs to be stored out of the weather to avoid damage and other issues. The easiest way to save it is to place it inside of a garage. If you have an unused area in front of your car, you can set your cart here. However, you'll need a space that is about 6-foot long and 4-foot wide.
That said, you can also store these carts in a small storage shed or even protect them by pulling a tarp over their top. Tie these tarps down to ensure that they don't fly away in the wind. Tarps are your least-expensive options but won't offer as much protection as a shed.
Golf carts are a great tool if you are big into golf, own a golf course, or want a fun and simple vehicle to use when exploring your property.
However, it can be challenging to find one that suits your unique vehicle needs without spending too much money.
Resources
Do It Yourself: Average Price of Golf Carts: Used vs. New
Cost Owl: Golf Carts Used Cost
Cost Owl: Golf Carts Gas Cost
Kelly's Thoughts on Things: Best Golf Cart Features