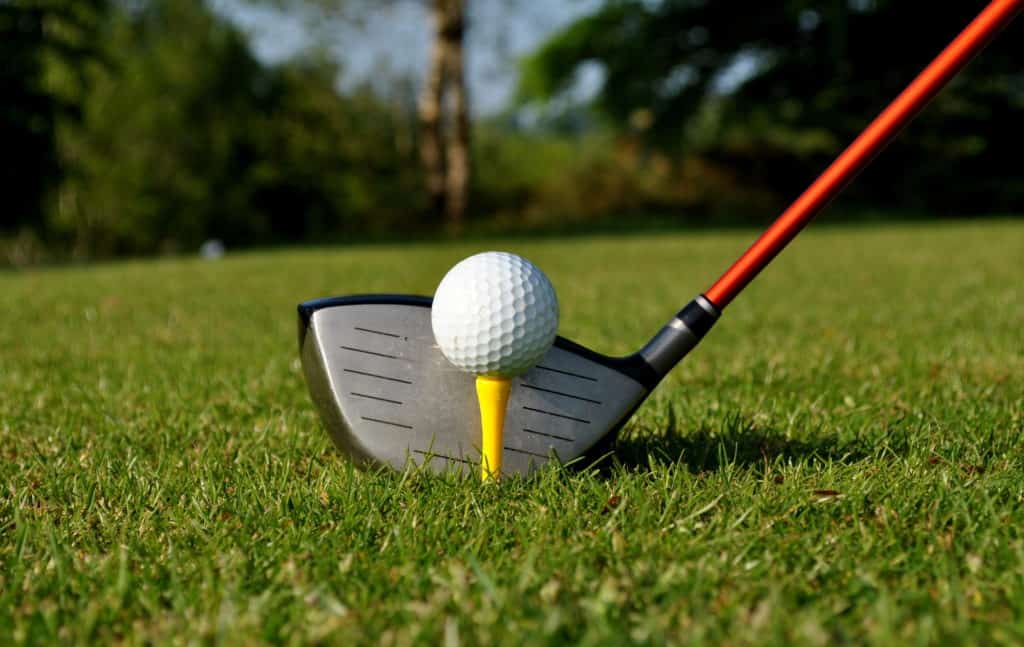 With how expensive golf clubs can be, finding a driver for less than $100 may seem impossible.
Fortunately, it is possible.
You may have to consider some non-conforming clubs and a few brands that you may not be familiar with, but it can be done.
This list is our favorite drivers for less than $100, some of them come in well under $100.

Top 10 Best Golf Drivers Under $100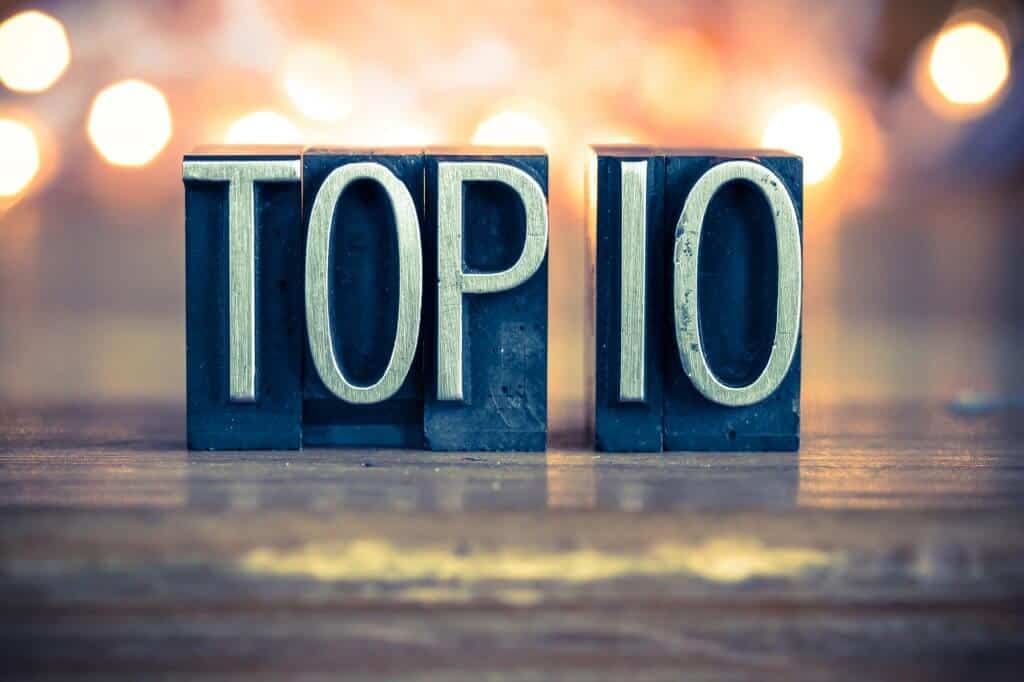 1. Orlimar Men's Slice Killer Golf Driver
If you slice the ball, you will probably be okay with paying twice the price for this club.
There are no other drivers out there, quite as capable of fixing a slice as this one.
If you have been fighting the slice for quite some time, the 7 degrees closed face angle will be sure to help.
In addition to being able to fight a slice, the Orlimar has some great distance technology with an ultra-light graphite shaft.
This is a 460cc clubhead, so you are going to be getting a golf club that is the same size as the $500 drivers out there.
The clubhead is entirely offset, which will only add to the slice prevention factor.
With the Orlimar Men's slice driver, you can get a regular or senior shaft.
The two lofts available are 10.5 and 12 degrees.
If you happen to struggle with the launch in addition to your slice, you will want the 12 degrees of loft.
This is a very forgiving and easy to hit club that is not always priced below $100, grab one now before you lose the chance.
Pros
Excellent at fixing a slice
Available in a few different shafts and lofts
Very closed clubface
Offset design
Cons
Does not work well for players who hit the ball straight or hook
2. PGX Offset Golf Driver
Next on our list is the PGX Offset Golf Driver.
This is yet again an anti slice driver that is best suited for the mid swing speed player.
You can not purchase the PGX Offset in other shaft flexes.
If you are a fast swing speed player, there is a chance you could snap this driver after only a few rounds.
What puts this driver towards the top of our list is that it is a 460cc offset clubhead capable of giving you exceptional distance and forgiveness for a very affordable price.
The PGX Offset Golf Driver also stays well below our $100 limit.
In addition to the tremendous technology in this club, it looks great as well.
The matte black finish with white and green accents help this club to stand out against the competition.
You get a headcover with your PGX driver, and you will want to make sure you use it to protect the club.
If you are new to the game of golf and want to try a driver out before you spend a fortune, you will love this golf club.
Pros
Great distance and forgiveness
Clean look
Anti slice technology
Cons
Not a very strong shaft
Won't work well for faster swing speed players
3. Ram Golf SGS 460cc Driver
The Ram Golf Driver is one of the only steel shaft drivers you can find.
Almost all new golf drivers are made with a graphite shaft.
A graphite shaft will give you the ability to gain extra clubhead speed and release a longer golf club.
Since Ram knew there would be challenges with handling a steel shaft, they made the Ram Golf SGS 460cc Driver a bit shorter than a standard driver.
This will help you hit it straight even with the steel shaft in place.
One area of your game that will likely benefit from a steel shaft is your accuracy.
Steel is much easier to hit straight than graphite.
So if you are looking for a low priced option that will keep the golf ball straight, the Ram could do the trick.
The grip on this driver is an all-weather golf grip that should hold up for quite some time without needing to be replaced.
If you are a golfer that is new to the game and favors iron shots over longer clubs, this is a perfect golf club for you.
Pros
Very easy to control
Large club head
Will help you it straight
All-weather grip
Cons
Not as long as graphite shaft options
The steel shaft is heavier than some other options out there
4. Powerbilt Golf- Grand Slam X Speed Driver
No products found.
Powerbilt is a company that is well known for making quality affordable golf clubs.
They make a wide range of complete beginner sets and individual golf clubs that will appeal to the higher handicap or beginner player.
This Powerbilt Grand Slam X Speed Driver is a unique design that is quite effective, especially considering the price.
The Powerbilt comes in well below our $100 threshold and should hold up for a long period.
One of the things we love about the Powerbilt is that it comes in several different flexes and lofts.
You can get the Powerbilt in a regular, stiff, or light flex shaft.
The loft options are 10.5, 11.5, and 9.5.
Many of the lower-priced golf drivers just come with one stock shaft in one loft.
Another thing that we love about this club is the fact that from the top down, you are looking at a very classic and modern driver.
Lower handicap players that are looking for a traditional looking club without having to spend a lot may enjoy the look of the Powerbilt.
The shaft in this club is a graphite shaft that is not overly high performing, but it certainly will help with both forgiveness and launch.
Pros
Very classic looking design
Available in different shafts and lofts
Easy to hit club
Large sweet spot
Cons
The shaft is not that high quality
5. Orlimar Golf Black Big Buddha 520cc Super Jumbo Driver New
Our top choice is an Orlimar driver, and here we have another Orlimar for you.
This is a non-conforming option that offers a huge clubhead.
The conforming driver is 460cc and below.
The fact that these clubs are 520cc helps to make sure you can't miss it.
You have to be okay with looking down at a very large clubhead if you want to give this driver a try.
Again, if you plan on playing in a golf tournament, make sure you have a different option to play with.
With such a large clubhead, certain modifications need to be made to make sure the club does not get too heavy.
The Orlimar Black Big Buddha has a thinner crown to help keep the weight down.
For such a large club, it has a great moment of inertia.
This is a low spin driver designed to help you get the maximum amount of distance.
When this ball lands, it's going to roll for a while.
Non-conforming drivers can end up being quite a bit longer than the conforming clubs.
This driver only comes in one loft, 10.5 degrees.
You can choose between three different flexes, regular, stiff, or senior.
The headcover comes with the Orlimar, which is a good thing because you need a big one to cover this club up.
If you are not worried about your driver conforming and you want to keep the price well under $100, then this is a great choice.
Pros
Priced well below $100
Large club head
Large sweet spot
Lots of distance
Cons
6. Dunlop Golf- DDH Driver 11 Regular Flex Driver
No products found.
Next on our list is the Dunlop Golf DDH Driver.
This driver does not have shaft or loft options.
The Dunlop will come standard as an eleven-degree regular flex golf club.
This driver has a very low spin to help you get a ton of distance off the tee.
The 460cc clubhead is conforming, so you won't have to worry about playing with a club that cheats.
The shaft on the Dunlop is a mix of graphite and other materials to give you an outstanding balance of power and control.
The Dunlop is a very high launching driver.
If you happen to struggle with getting enough height on your drives, you will enjoy the features of this golf club.
Since the loft on this club is not adjustable, this is not a driver for someone who already hits the ball quite high.
The low spin on Dunlop is also going to help golfers that struggle with a slice.
When the ball starts spinning the wrong way, the Dunlop will help you get back on track a bit more.
This is one of the lowest-priced drivers that we could find when we did our reviews.
For the price that it is offered, this Dunlop club offers some tremendous value.
If you are playing with your grandfather's old wooden club and you want a modern club for a very low price, this is a great choice.
Pros
The large and forgiving club head
High performing golf shaft for both power and control
Very low price
Cons
No shaft or loft options to choose from
Would not be a good match for a fast swing speed player
7. Pinemeadow Golf Realtree Driver
There is no question that the Pinemeadow Golf Realtree is a unique driver.
If you are a hunter or have a hunter in your family, this could be a great driver to consider.
The crown of the head is wrapped in a camouflage pattern that features orange and green colors.
Most golf clubs do not have this type of design or color on them.
As far as the actual technological specs of the driver, you will get a titanium head with a graphite shaft.
The driver only comes in a ten-degree loft with a regular shaft in it.
If you happen to be a real fast swinger, this may not be the club for you.
This is a great driver for the hunter in your family that may be looking to take up the game of golf.
It is not the best product for a golf purist looking for the top of the line performance from their golf clubs.
The Pinemeadow Realtree comes with a headcover, and we recommend you use it to make sure the camouflage pattern stays in good shape.
Pros
Camo pattern is unique
Graphite shaft and titanium club head
Easy to hit
Ten degrees of loft
Cons
Only comes in one shaft flex
Camo pattern may not be for everyone
The pattern does not offer any benefits to your golf game
8. King Par TEC Plus 460 cc Ti Matrix Driver Men's
The King Par TEC Plus is a 460cc clubhead that will be safe to use in tournament play.
What we love most about the King Par Tec is that it was built for distance.
If you think your current golf driver is holding you back from getting the distance you deserve on your shots, this is worth a shot.
The shaft in the King Par is lightweight and will help to increase your ball speed.
If you are a beginner golfer worried about getting both distance and forgiveness, this is a great golf club to consider.
The large sweet spot and 10.5 degrees of loft are going to help launch the ball well.
Luckily the King Par TEC is also a low spin driver that will help the golf ball roll for a long time when it lands.
Pros
Very long
Good ball speed for a low priced driver
Cons
Only available in one loft/shaft combination
More of a straight neck design, not as forgiving
Not really built for the better player, will only work for a beginner
9. Tour Edge Golf- Bazooka 460 Black Driver
The only reason the Tour Edge Golf Bazooka Driver is towards the bottom of our list is that it is the stiff shaft option only.
All other options are going to be over that $100 mark.
However, if you need a stiff shaft in your driver and you want a long and straight choice, the Tour Edge is great
The Tour Edge Driver has one weight that is low and in the back.
The weight is not adjustable, and it will help to increase the center of gravity.
The shaft on the Tour Edge is a very lightweight shaft that helps get you an increase in ball speed as well.
Overall the Tour Edge golf clubs are great options that will hold up for quite some time.
Pros
High-quality golf club
Low center of gravity for increased distance
Forgiving
Cons
Only available in a stiff shaft for this price
Must keep an eye on the finish of this club and always use the headcover
10. Intech Golf Illegal Non-Conforming Anti-Slice Behemoth Draw 520cc Offset Driver
Last on our list is the Intech Golf Anti Slice Behemoth.
We saved this one for last since it is a non-conforming driver.
However, if you don't care about conforming to the USGA rules and you want a very long anti slicing driver, you will be happy with the Intech.
The clubhead size is 520CC, which will undoubtedly add to both the forgiveness and distance you can get with this golf club.
You will also get a very lightweight golf shaft capable of giving you even more clubhead speed.
The Intech is available in both a senior and a regular shaft, but you will not be able to change the loft that is offered.
It comes standard in the 10.5-degree loft.
We have no doubt that this club head is long, forgiving, and effective; however, the non-conforming part can be a deal-breaker for some.
Pros
Very long and forgiving
Huge clubhead
Lightweight graphite shaft
Cons
Non-conforming driver
Cannot be used in tournament play
Not available in other lofts
Choosing a new driver for your golf bag can be a difficult choice.
It gets even harder when you want to keep your budget in check.
This list should have given you some great choices for a new club.
You cannot expect to get a name brand or top of the line technology.
You will have to give up on the idea of a custom fit or adjustability in the club.
However, you can get a great golf club that will work for beginners, high handicappers, and mid handicappers to get your game to the next level.