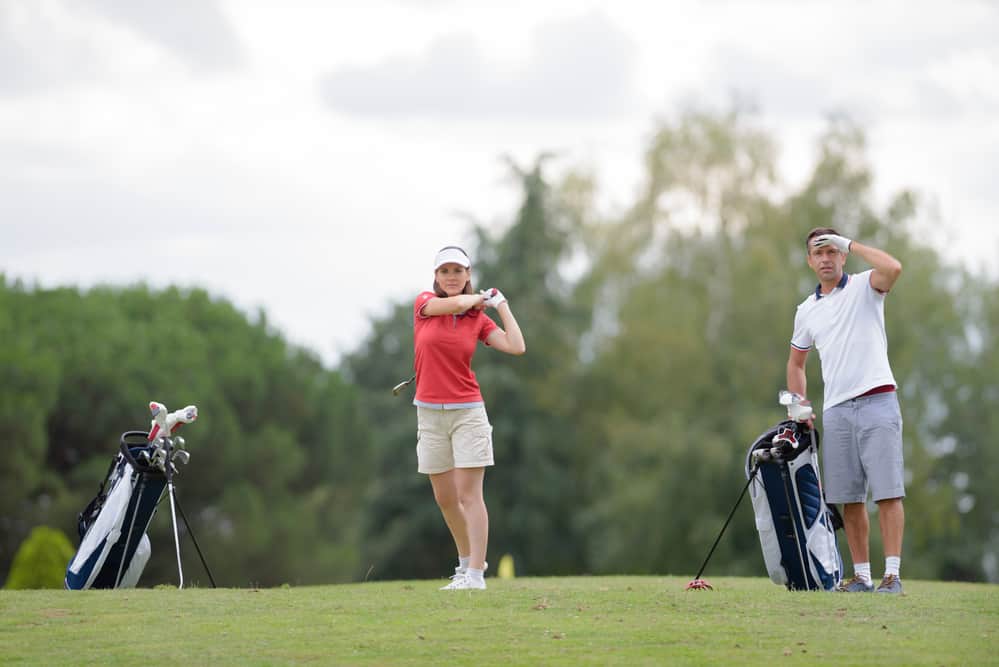 There are a lot of golf terms that have to do with birds, and ostrich is one of them.
If you have been playing golf your entire life, you may have never heard the term ostrich.
As rare as it is, an ostrich does exist in the game of golf.
For golfers that want to know all of the terms and be an expert in the game, understanding what an ostrich is will certainly put you ahead of the game.

What Is An Ostrich In Golf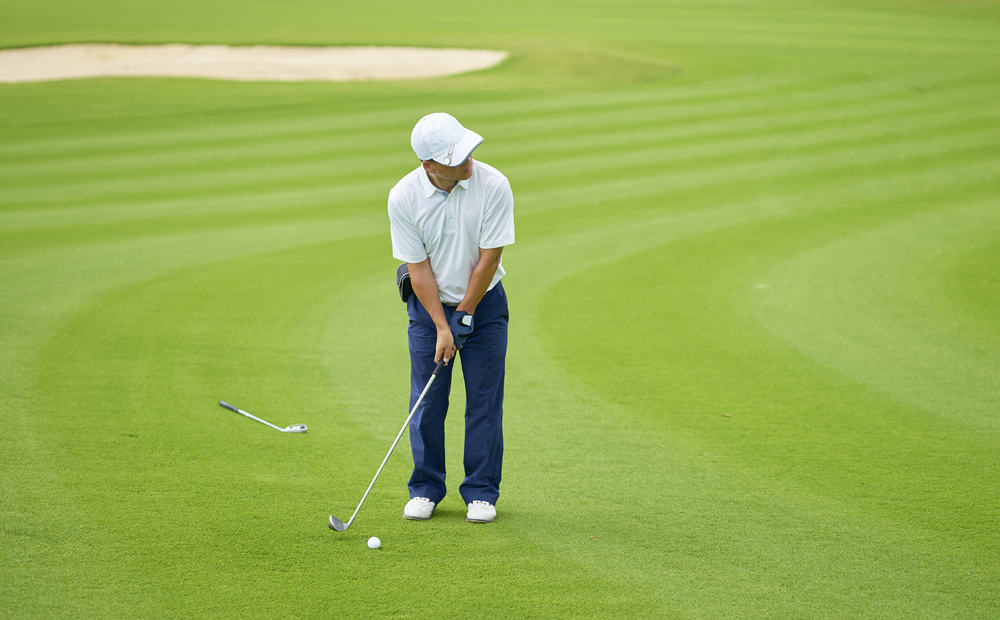 An ostrich is a score of five shots less than par on a hole.
This means that a player would have to make a hole in one on a par 6.
Very few golf courses have a par 6, as most will just have par 5, par 4, or par 3.
The ostrich has never been accomplished, and it likely never will, especially when calculating gross scores.
The gross scores are the scores you actually hit on a hole while the net scores are the scores after your handicap has been applied.
For a player with a handicap that gives them two shots on a par 5, they could make a hole in one on the par 5 and then be one under par for that hole, essentially giving them an ostrich.
The ostrich is not something that will probably ever happen, and it is a bit odd that there is even a name for this golf term.
Golf can be a bit of a quirky game, and this is why you will see things like this come up from time to time.
Keep in mind that golfers are going to come up with plenty of their own terminology in addition to the information that is technically in the golf rule book or list of common golf terms.
What Is A Turkey In Golf?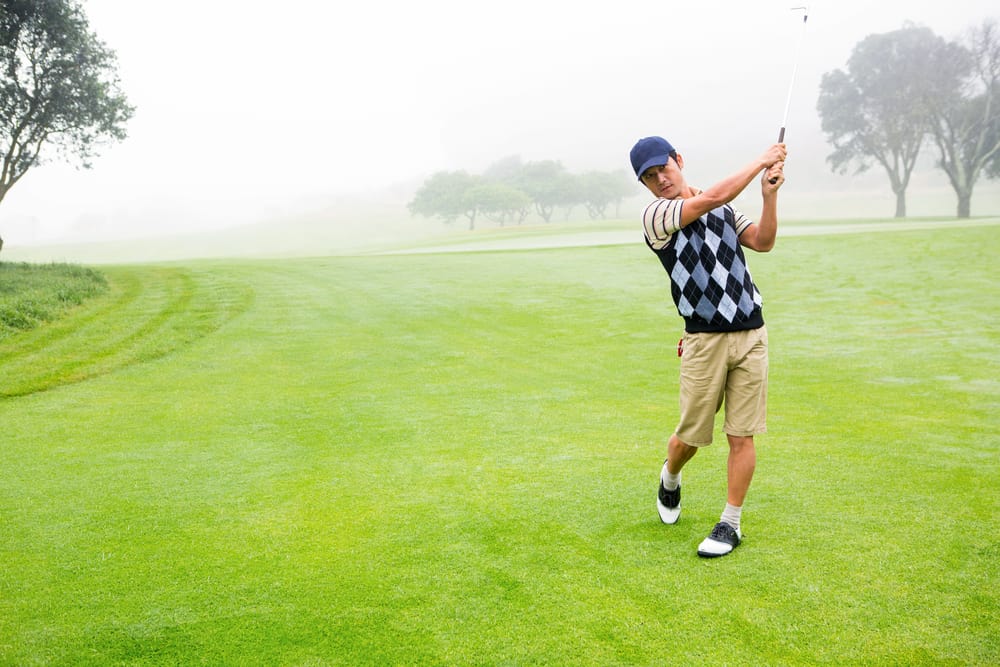 A turkey is not an official term like some of the others that we hear.
The turkey is essentially making three birdies in a row.
When golfers make a turkey, they will have to be playing some really good golf.
This is quite typical for a PGA Tour professional to see when they are playing a great tournament but a bit more rare for an amateur golfer.
When amateur golfers play, they are typically happy to make one birdie, let alone three in a row.
Although a turkey is a great type of bird to make on the golf course, you will need to work quite hard to get to this point.
As you have seen so far in our article about what an ostrich is, there are quite a few bird names in golf, and it is important to understand their meanings if you want to know about scoring.
What Do The Bird Names Mean In Golf?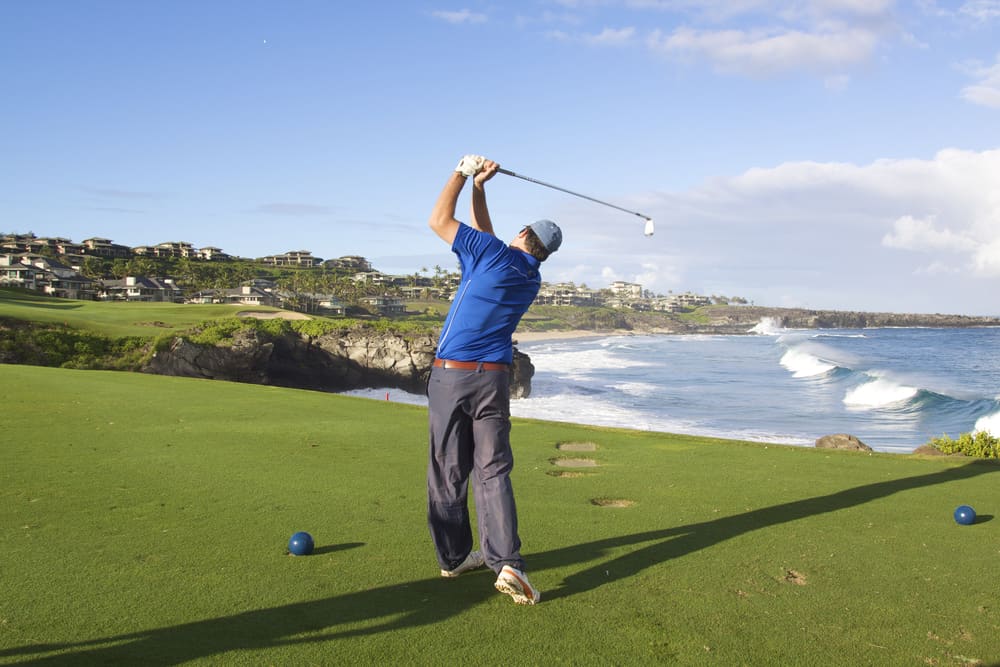 There are quite a few different bird names used in golf, but par is not one of them.
Par is used to describe the perfect score for a hole or the goal that players are trying to score on a hole.
A golfer who shoots a par will be shooing a four on a par four, a five on a par five, etc.
The goal for each hole is to shoot par or under.
The word par is not a bird term.
Instead, it has to do with the stock exchange and the way that stocks would be described as being under or below their par value.
This is where the term came from when golf was a new sport.
Here are the bird terms that will describe the other scores.
1. Birdie
A birdie is when a golfer shoots one under par.
This is quite common as many golfers will be able to make a great putt from time to time after getting on a green in regulation.
Many golfers will tell you that it is probably easiest to birdie a par five as your approach to the green should not be as long as it is on other longer holes.
Golfers that shoot under par for a day on the course will have to make quite a few birdies during their round.
A birdie will also be considered a great score for a mid to low handicapper, and a higher handicapper will even make an occasional birdie from time to time.
For golf professionals, it is essential to make quite a few birdies to shoot under par and come out on top at the end of the championship.
The birdie is a great score to make and certainly attainable if you put the time in.
2. Bogey
The bogey is one over par in golf and is a very common score.
If you make a four on a par three or a six on a par five, chances are you only had one bad swing in the course of a hole.
Many players make a bogey when they three-putt a hole, and that can cause a bit of frustration.
There is a bird called a Bogey Bird, but for the most part, this is not how the bogey got its name.
Many golfers just go with the fact that bogey is a type of bird, and it makes sense that it fits in with the other names for golf scores.
3. Eagle
In golf, an eagle is a score of two under par.
This means that if you shoot a three on a par five, it will be called an eagle.
The eagle is a great score in golf, and even the lowest handicap players will be very excited to play a round of golf and make an eagle.
The par five is a golfer's best chance at making an eagle, but some players are able to do it on a par four with their second shot landing in the hole.
A hole in one is also considered an eagle if the hole in one is made on a par three.
If a hole in one is made on a par four, it will have a different name.
4. Albatross
The albatross is when a golfer makes a two on a par five.
The two on the par five is a really rare but very impressive score.
In addition, a player can make this same score by hitting the ball in the hole on a par four.
A hole in one on a par four is rare, but certain golf courses develop a drivable par four where you can take a risk and go for the green and be rewarded with a chance of the ball going in the hole.
The albatross is a score that most golfers will never have in their lives, but it is more attainable than an ostrich.
The ostrich is something that really can't even be seen unless a golfer is playing a tournament with net scoring.
5. Condor
The condor is a hole in one on a par five.
This is obviously a very rare score, and the condor is a rare bird to find as well.
Golfers who thought an albatross was difficult will be shocked at what it is like to make a condor on the golf course.
The albatross, condor, and the ostrich are three scores that golfers should be very proud of if they are able to make them.
Whatever type of bird that you can make while out on the golf course, you can rest assured that you are going to be relatively happy with your score.
As the scores go further under par, you notice that they each have unique names.
As the scores go higher up and into the 7, 8, and 9 range, they are often just called double bogey, triple bogey, and a quadruple bogey.
What Is Better Than An Albatross In Golf?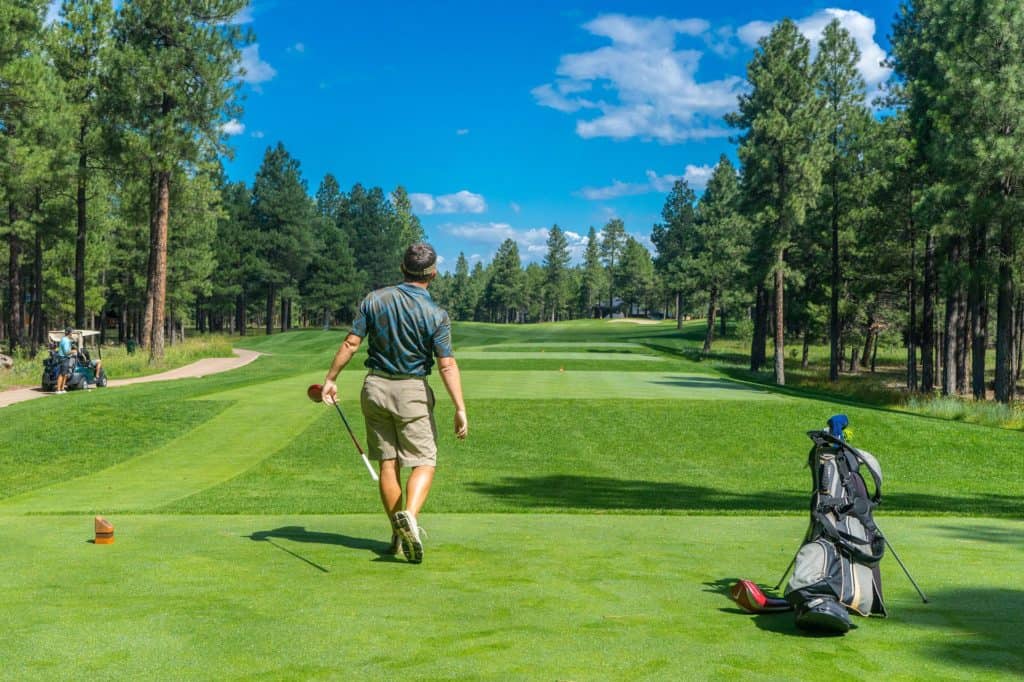 The only score that is better than an albatross in golf would be the condor or the ostrich.
Again, you will be more likely to see these scores when golfers are playing in a net tournament.
In a gross event, most players do not have the necessary skill to be able to make these scores.
As great as it may sound to be able to pull off a shot like this, actually doing it is an entirely different thing.
What Is The Rarest Shot In Golf?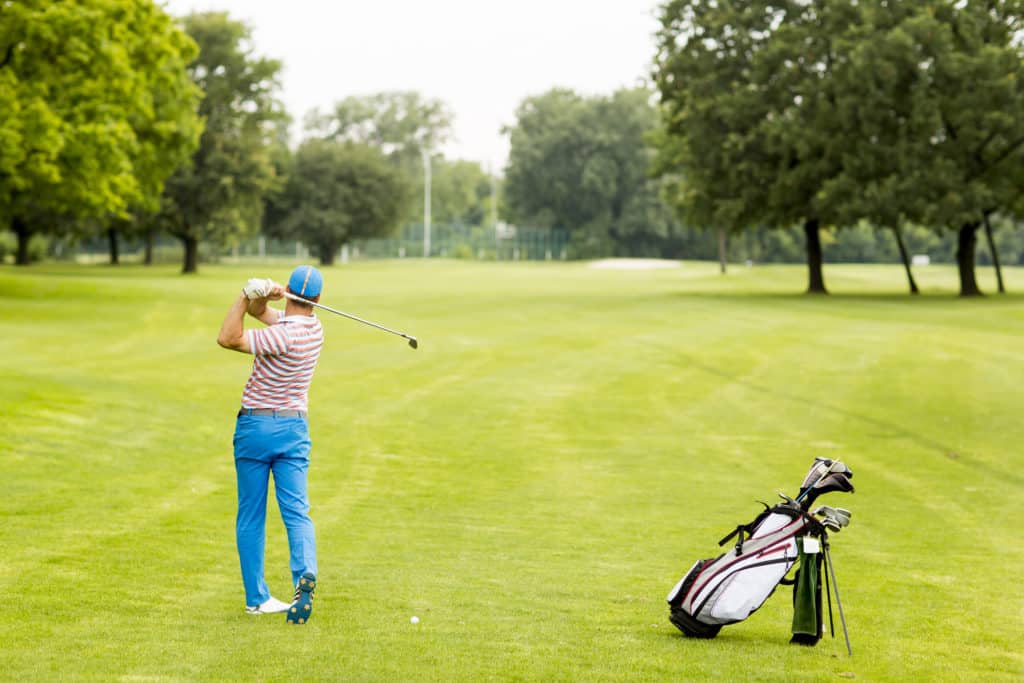 There are quite a few rare golf shots in the game, but the rarest would likely be the ostrich.
The ostrich would be a hole in one on a par 6.
The reason that this shot is so rare is simply that there are not many holes in the world that even allow for an ostrich to be made.
Most golf courses will have par threes, par fours, and par fives, and the ostrich is a bit different because it requires a par six to be able to accomplish it.
After the ostrich, the next most rare shot will be the condor, followed by the albatross.
Most golfers have a chance of making an eagle or a birdie at some point in their life.
However, once you get past the eagle range, the albatross becomes incredibly difficult.
If you have ever watched golfers on the PGA Tour compete, you can see that they are playing some of the best golf in the world, yet they are still not able to make these types of scores.
This says something about the difficulty and the possibility of getting these shots into the hole.
Even though these shots are rare, there are plenty of rare shots that golfers hit every day.
When you are able to end up hitting a ball that fits between two trees or get the ball in the hole from the bunker, this type of rare shot can be pretty impressive as well.
Most players are happy to get any type of rare shot into the hole.
What Is A Duff In Golf?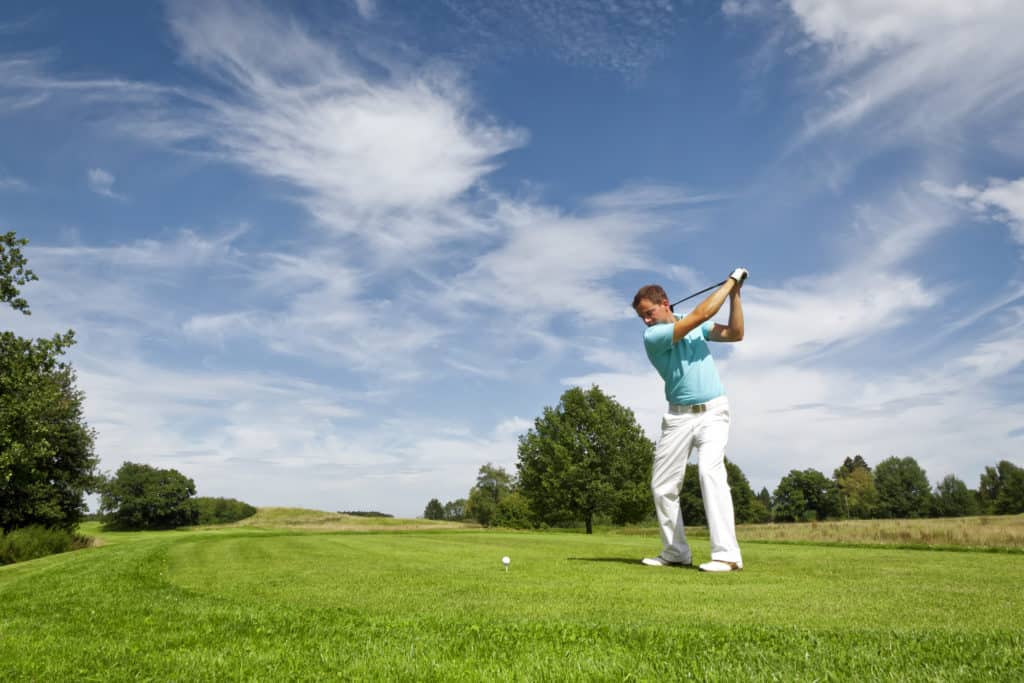 A duff in golf is a much different type of shot than all of these birds and under par shots that we have been discussing.
A duff is a shot that does not go anywhere.
Most of the time, with a duff shot, the golfer hits behind the ball, and the ball only advances a few inches.
Duffed golf shots are not a positive, and players who hit these types of shots are not going to see the results they want in their round.
As annoying as the duffed golf shot can be, there are plenty of golfers who do this.
In fact, even some of the best golfers in the game will have an occasional swing where they just really end up missing the ball and hitting a terrible shot.
Although this is rare, it can happen, and it is something that makes golfers very frustrated.
One of the hardest things about being a great golfer over the long term is trying to maintain your temper when you hit these types of golf shots.
Temper is a very real thing on the golf course, and if you are not able to maintain it, you could have trouble keeping your scores in check through the years.
How Rare Is A Condor In Golf?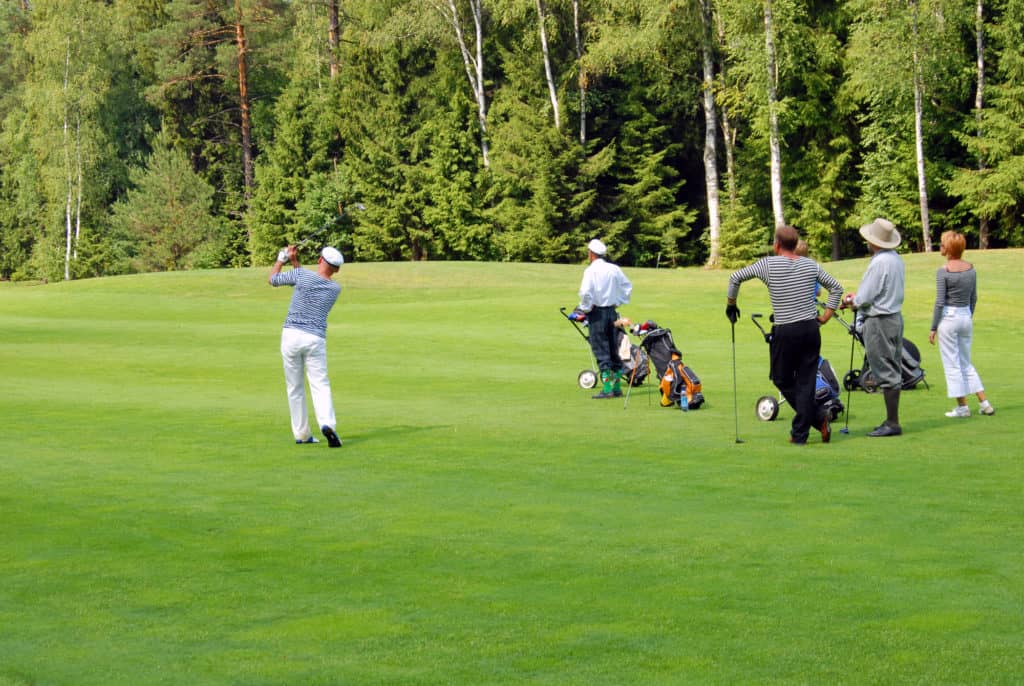 As we have mentioned, a condor is a hole in one on a par five.
With most par fives being over five hundred yards, it is going to be hard to get this to happen.
Some golf courses may have the correct wind conditions or roll on a given day, and for a golfer who hits the ball a long way, the condor can happen.
In the entire history of the game of golf, there have only been five condors recorded.
With a condor, players are able to put down a score on their scorecard that is going to have a major impact on their overall scoring that day.
Even if you made a few other bogies, if you make a condo, you can take four of them away!
Golfers often play a game with themselves of making a bogey and then trying to make a birdie to make up for it.
The condor makes up for a lot of damage that was done on the course.
Is A Bogey A Good Score?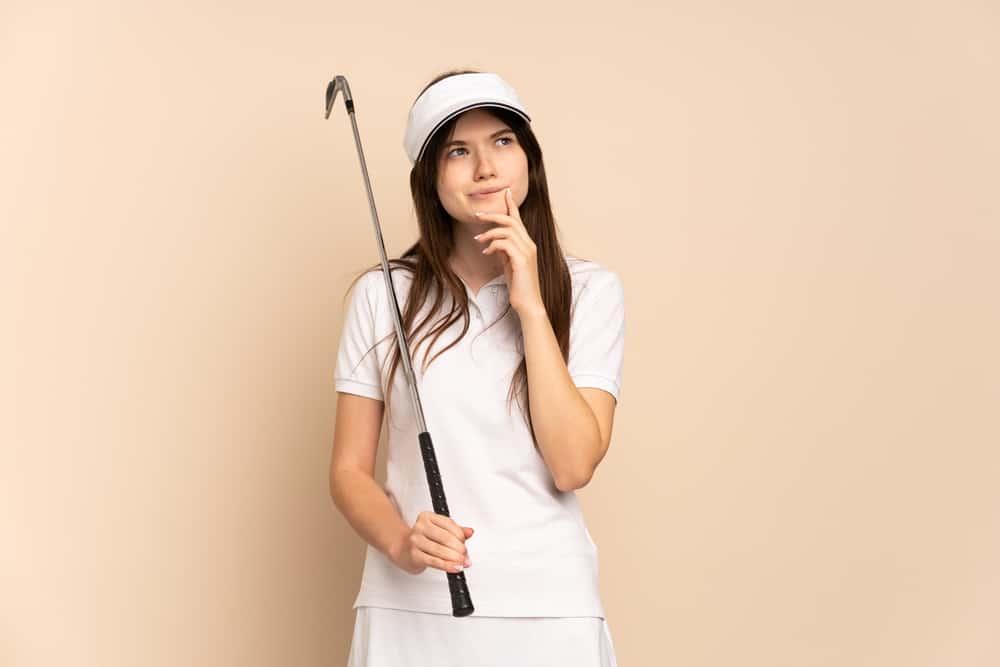 The bogey is often considered to be bad.
However, there are times when a golfer will make a bogey on a hole and feel like it was actually a good score.
For instance, if you hit a shot in the water off the tee box and then go on to bogey the hole, all things considered, this was not that bad.
However, if you are on the green in two and then make a three putt for a bogey, it can be really frustrating.
Bogey can be a good thing, and it can be a bad thing.
For a scratch golfer, bogeys are frustrating.
They will require a birdie to be able to make up for it.
For the higher handicapper, the bogey can feel like a good score because it is not nearly as high as some of the scores that can be recorded on the course.
Essentially, for the higher handicapper, a bogey is considerably better than a triple bogey.
With higher handicappers, the more bogeys that can be made, the easier it is going to be to get the score for the day under 100.
Anytime a player can shoot a score of less than 100, they are going to be considered to be moving towards a mid handicap or average golfer.
If you can eventually get yourself to make mostly pars and bogeys, the game of golf will become much more fun.
Conclusion
Hopefully, you now feel as though you understand more about what an ostrich is and how this can help your golf game.
Scoring an ostrich is really not possible, but it has a term just on the off chance it could happen.
If you are playing in a net event and have a great hole, you could maybe see a net ostrich, but don't be betting your friends that you will make an ostrich the next time you go to play.
Keep these golf terms in mind so that you always know what people are talking about when they start telling you what their scores were for that hole for the day.
Anytime you can write any type of bird on your scorecard, be thankful!